Yosemite Engagement Photos
Photos, Locations & Packages
Your ultimate guide for Yosemite engagement photos, updated for 2023. This guide will show you the best locations for your Yosemite engagement session, what to wear, when to visit and more.
Yosemite National Park is a popular location in the US for adventurous engagement photos. Whether you want to bike around Yosemite Valley, swim in the Merced River, admire the mountain views at Tunnel View or climb Half Dome- Yosemite has something for everyone.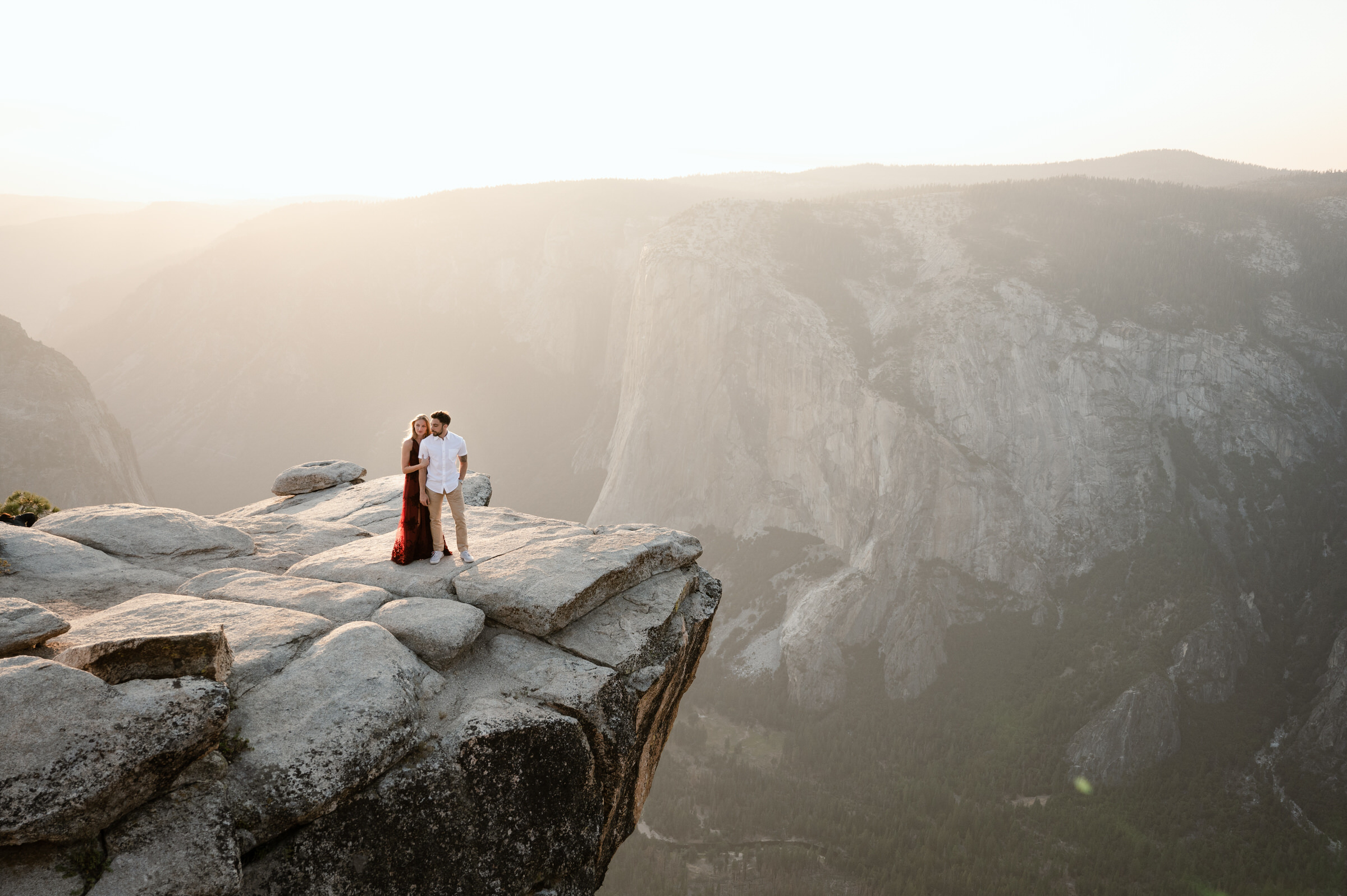 Where To Take Yosemite Engagement Photos
One of the most popular places in Yosemite is Glacier Point. This location features an iconic view of Half Dome and is very accessible from the parking lot, requiring little to no hiking.
For this location, you'll want to start your photo shoot at sunrise for the best lighting as the sun rises over Half Dome. Having your Yosemite engagement photos taken at sunrise at Glacier Point will also allow you to avoid the crowds of tourists that visit later in the day.
Location - Glacier Point Rd, Yosemite Valley, CA 95389
Hike - None
Timing - Sunrise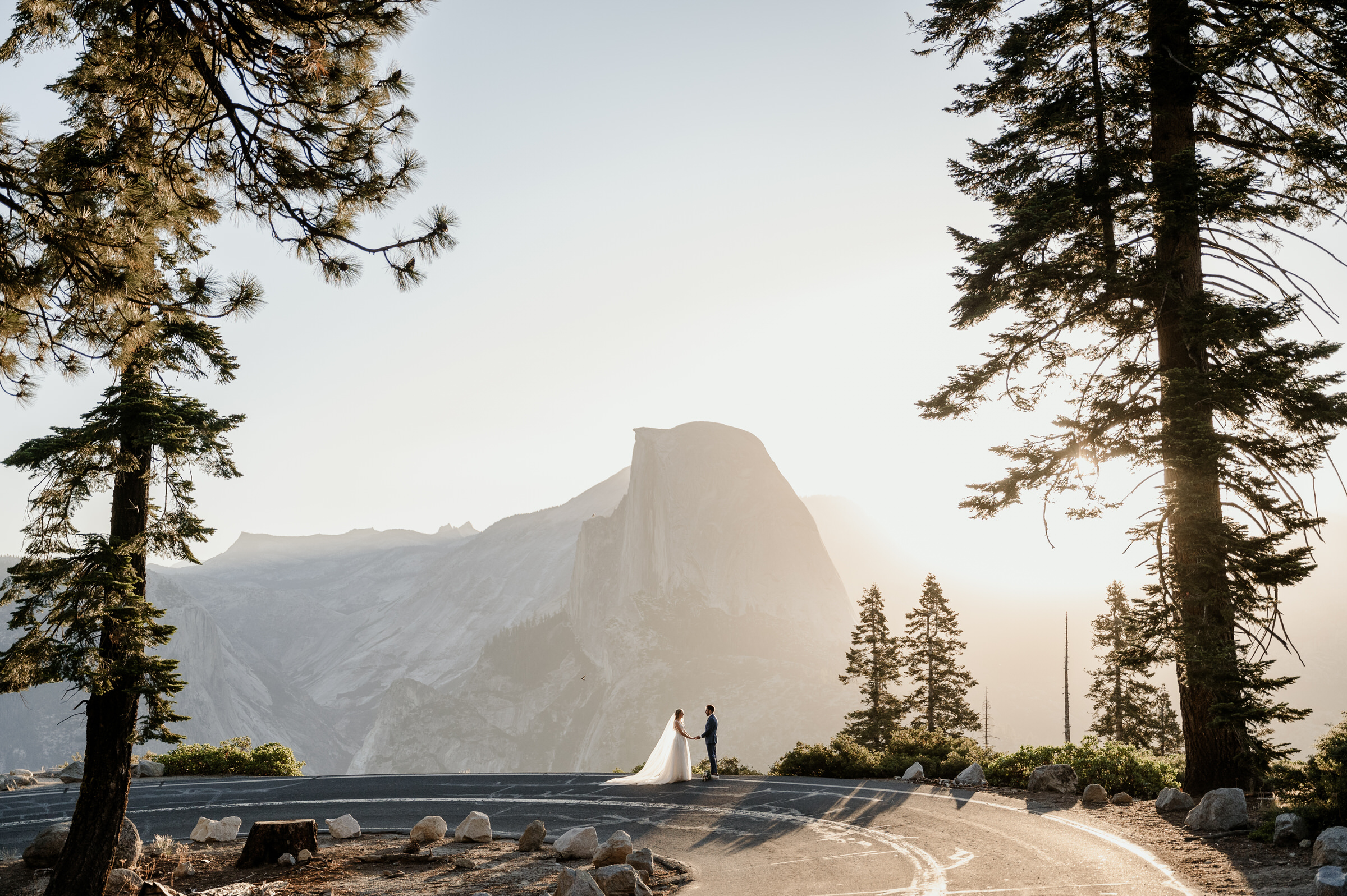 Taft Point is one of the best spots for Yosemite engagement photos due to it's massive cliffs and epic views. It's an accessible location with only a flat 2.5 mile roundtrip hike to the summit. The lighting here is best at sunset, although this is also the busiest time of day. This location has gotten very popular over the years, so expect to have tons of other couples and photographers around you if you choose this spot!
As a quick note on safety- Taft Point has sudden drop offs and fissures that are dangerous. Please be cautious at this location and do not go too close to the edge. Also, if you're scared of heights this is not the location for you!
Location - Taft Point, California 95389
Hike - 2.5 Miles Roundtrip
Timing - Sunset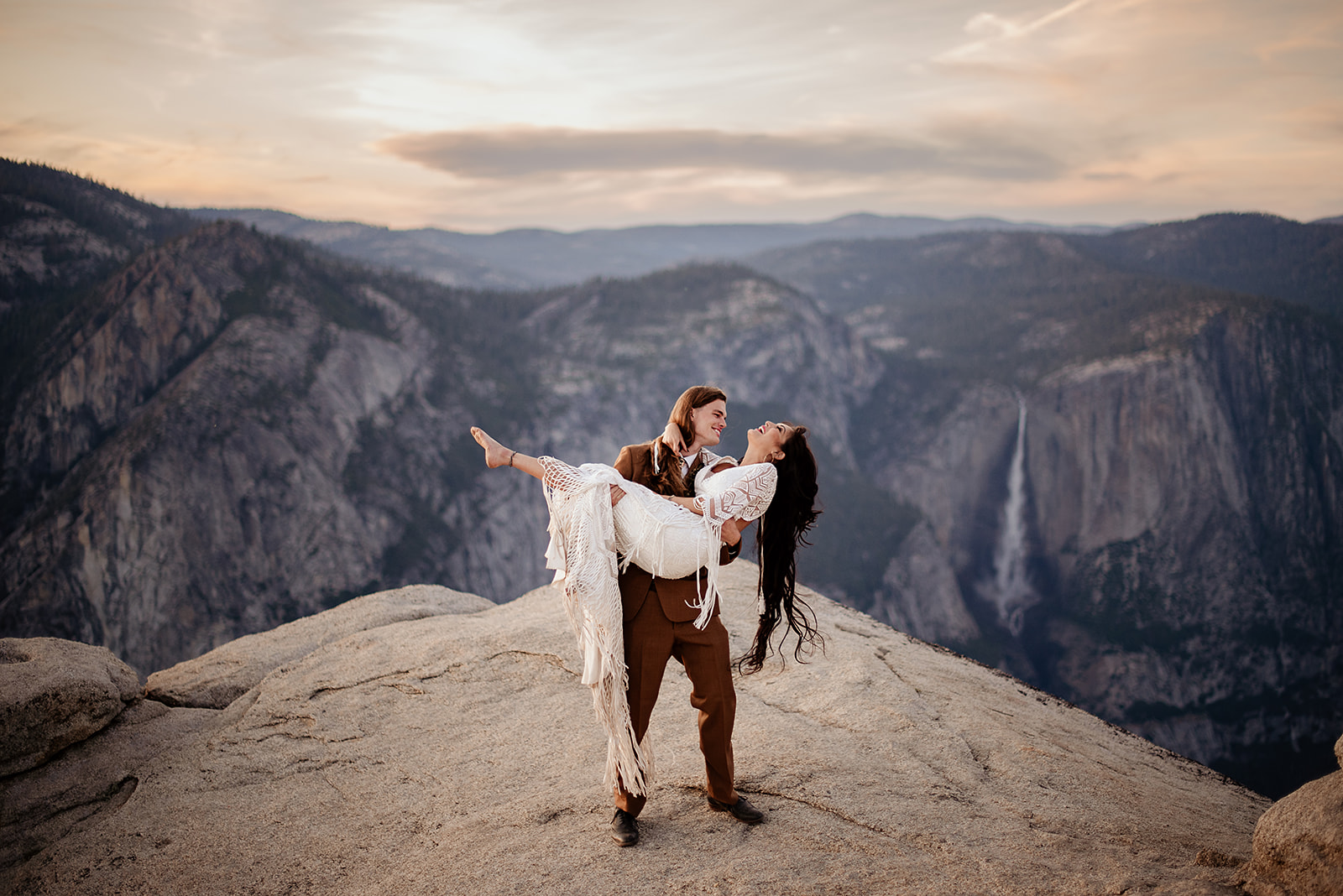 *Glacier Point Road, which provides access to Glacier Point and Taft Point, CLOSES IN THE WINTER EACH YEAR.*
Shooting in Yosemite Valley is the perfect way to get a lot of variety in your Yosemite engagement photos! There's a pretty short driving time between locations in the Valley, meaning you can hit lots of scenic spots such as Tunnel View, Swinging Bridge, Lower Yosemite Falls, Mirror Lake and more.
Location - 7943 Willow St, Wawona, CA 95389
Hike - None
Timing - Sunrise or Sunset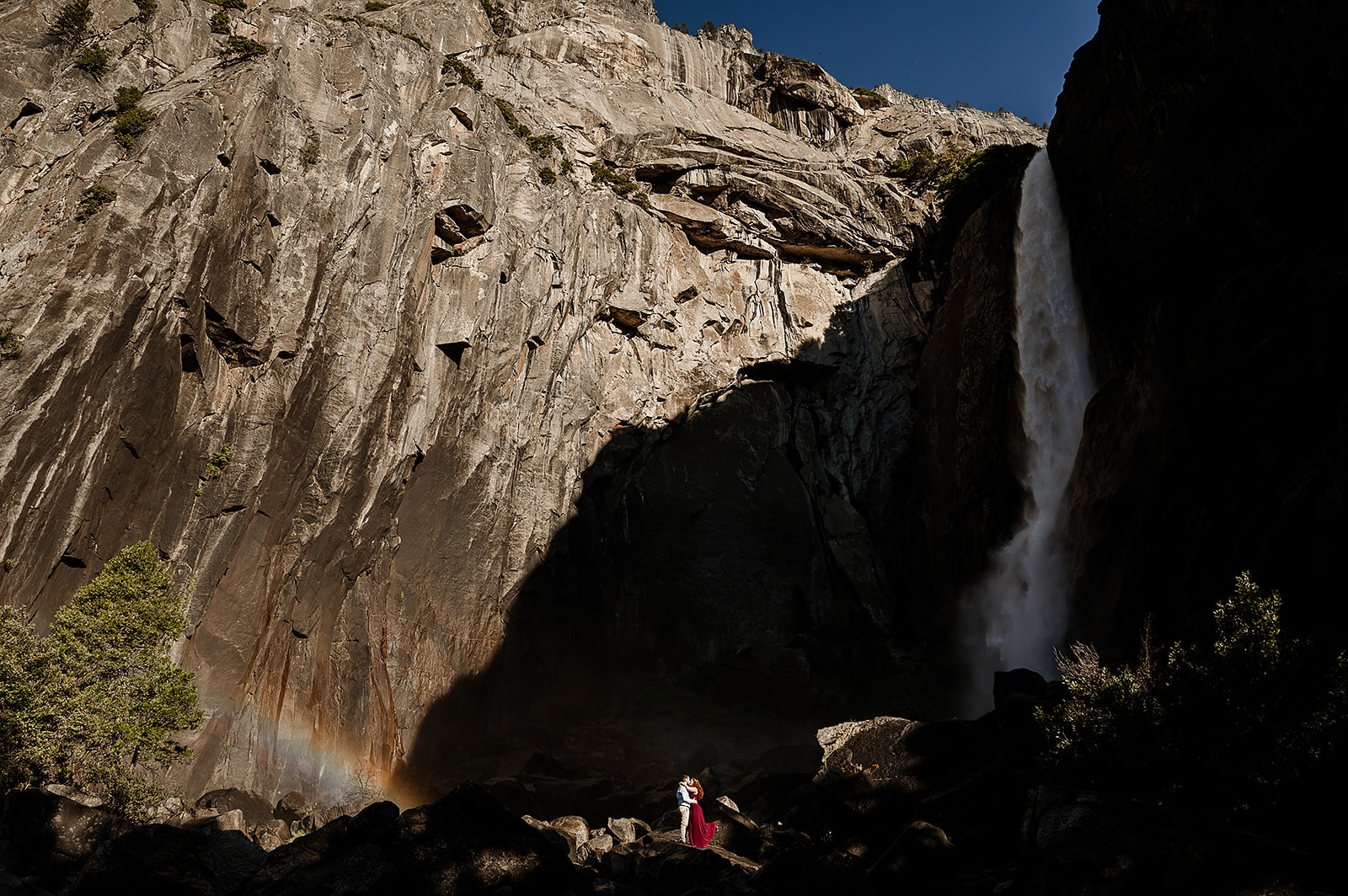 Tioga Road is the road less traveled by tourists in Yosemite National Park, but offers stunning views all the same. We recommend Tenaya Lake at sunrise, Olmsted Point at sunset or Tuolumne Meadows! If you're looking for an adventure session, you could consider hiking to Clouds Rest which is over 13 miles and 3,000ft elevation gain.
Location - Tioga Road, California 93541
Hike - Varies
Timing - Sunrise or Sunset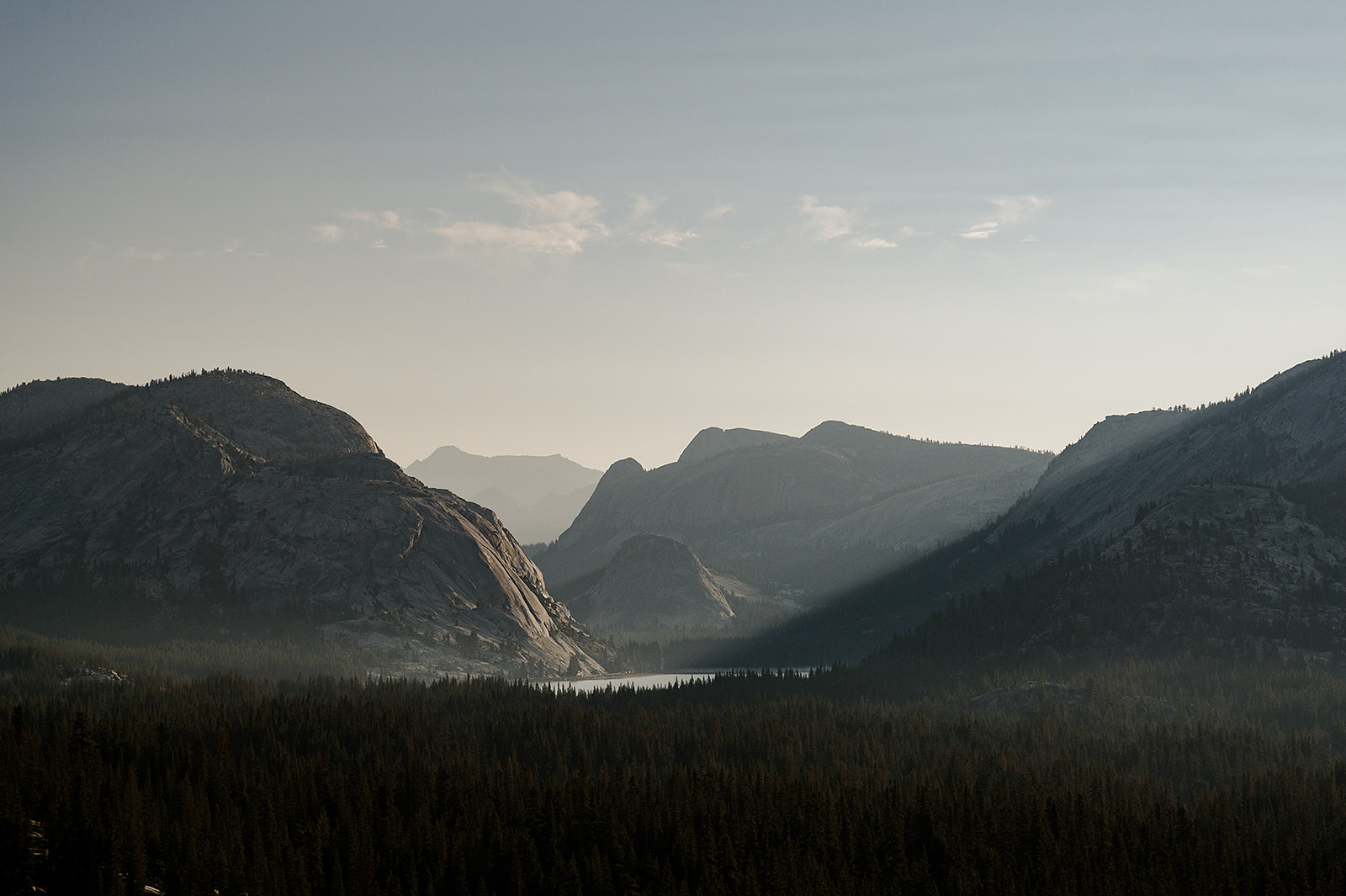 The Best Time of Year for Yosemite Engagement Photos
To be honest, there's not a bad time of year to have your engagement photos done in Yosemite.
Spring and early summer are the best seasons for rushing waterfalls. Summer offers warm weather and lush greenery, but the waterfalls can dry up by the end of summer depending on the previous winter's snowfall. Fall is beautiful for Yosemite engagement photos providing gorgeous colors and mild weather. Winter is cold and often snowy, but can make for gorgeous images with less crowds.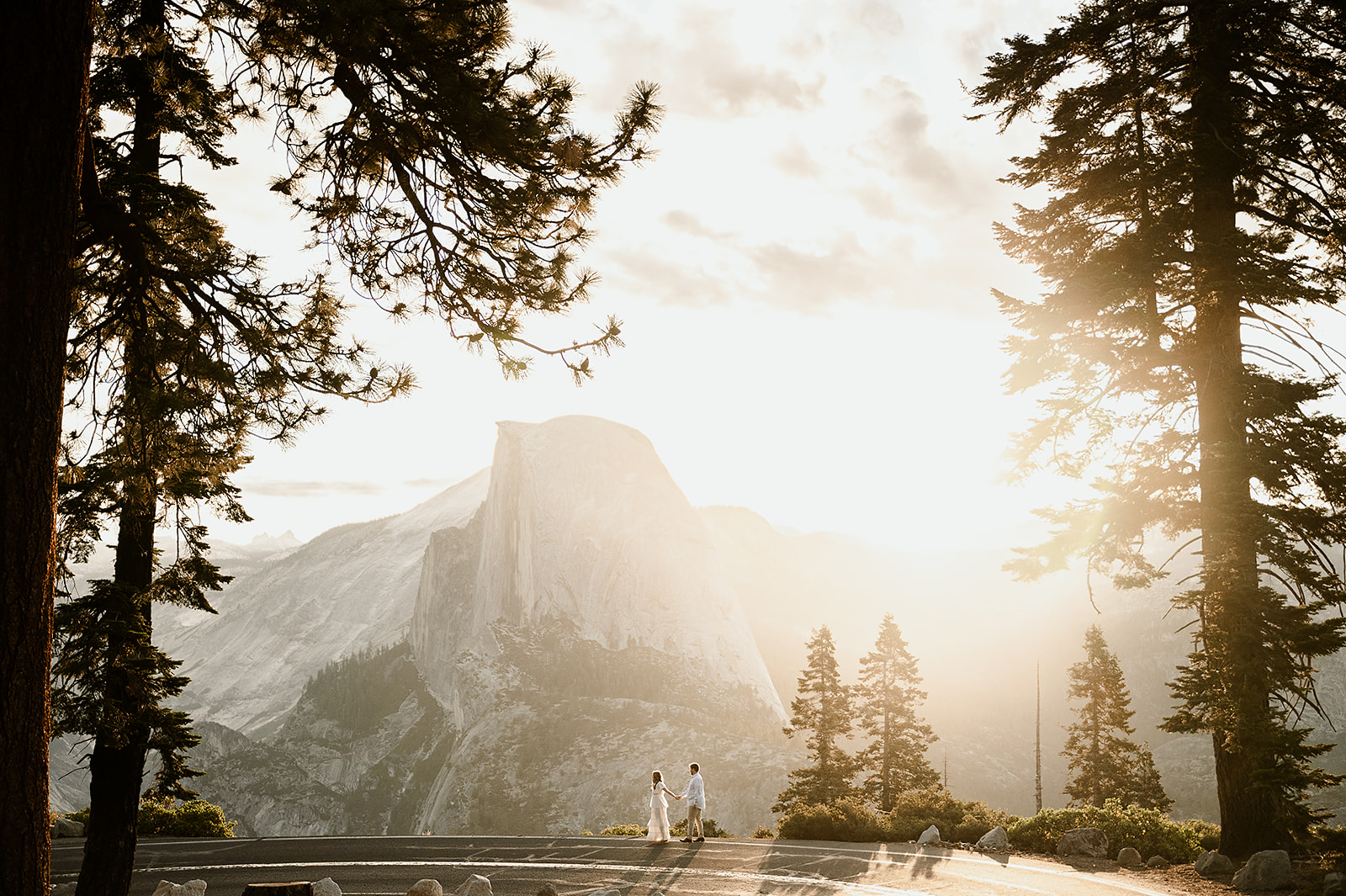 Yosemite Engagement Photos Outfit Guide
So, what do you wear for your Yosemite engagement photos? We recommend reading through our resource on engagement photo outfits here.
Permit Requirements for Yosemite Engagement Photos
Yosemite National Park Special Use Permits
Before you can take Yosemite engagement photos, you have to ensure you have the proper special use permits in order to legally be allowed to shoot inside the park. In the past a $150 photo permit was required, but as of 2022 there is no permit needed for photos unless you're planning a ceremony within the park. For full, up to date information we recommend reaching out to Cat at Yosemite NPS via email.