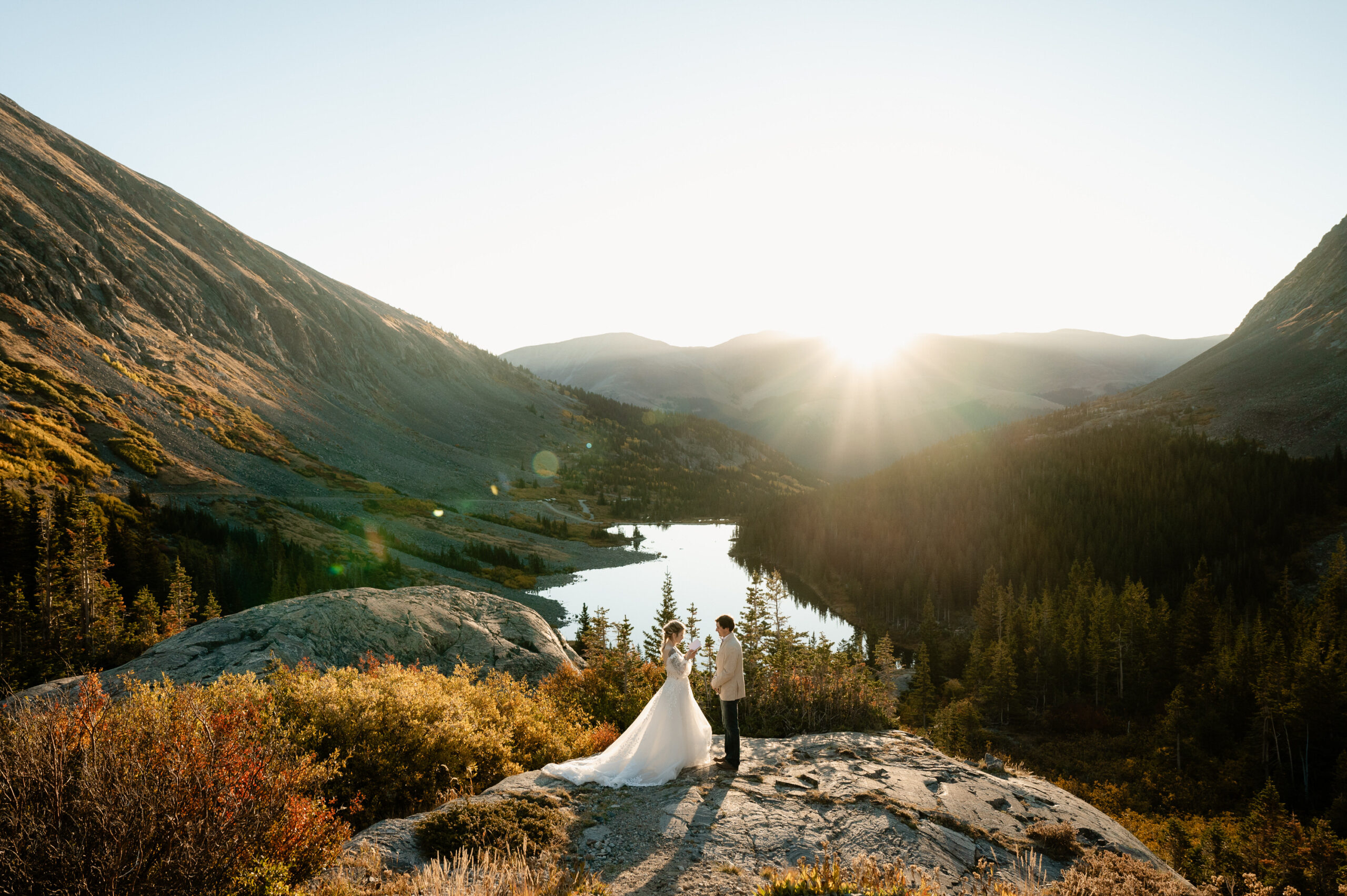 Photo & video for your elopement or engagement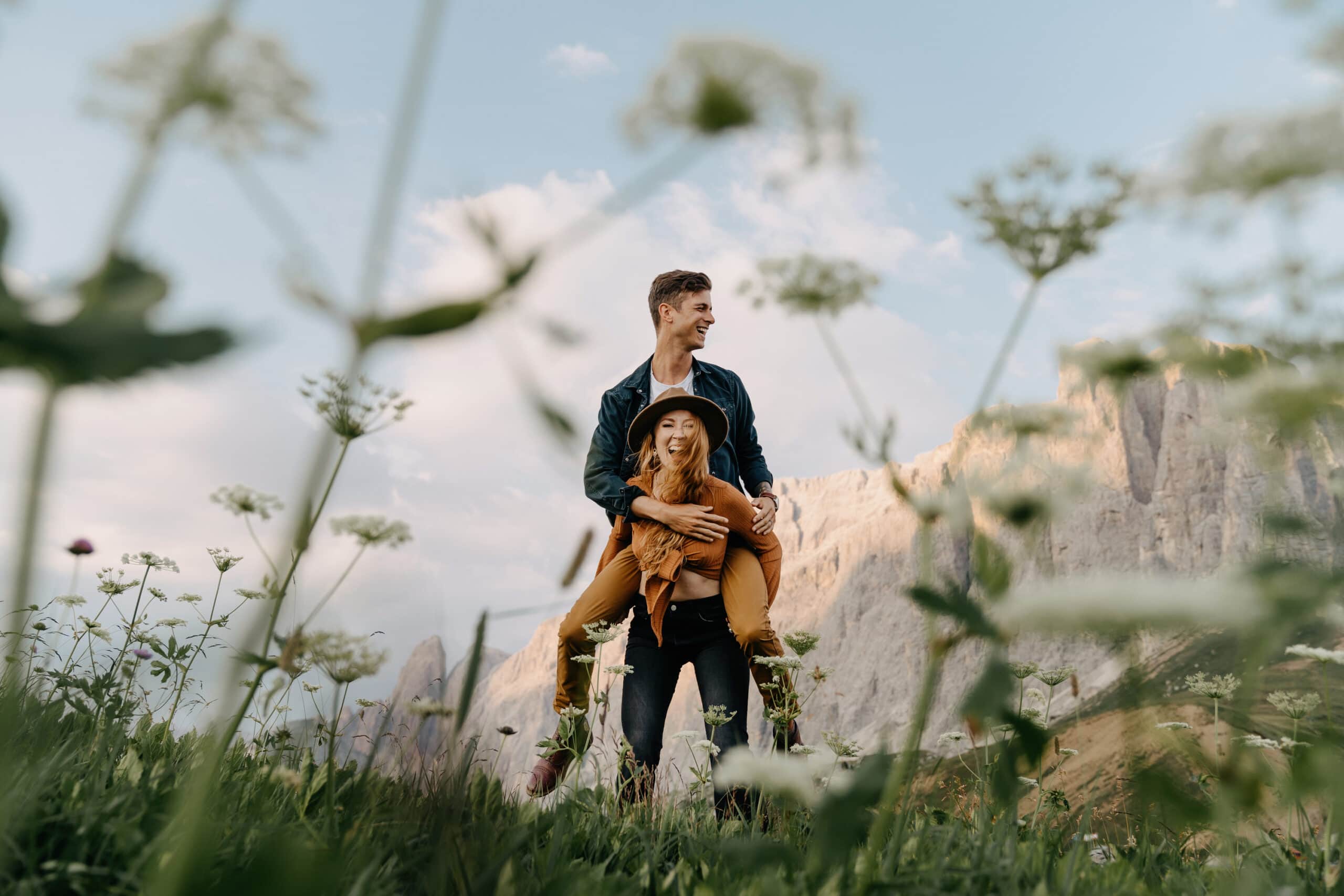 We're so glad you're here
we're sav & greg - the husband &wife photo/video duo behind authentic collective
We've photographed over 150 weddings, elopements and engagement sessions in the past few years, resulting in 150+ 5 star reviews across the web.
In addition to photography we also offer videography, all inclusive elopements, film photos, albums and more. Ready to get started? Check out our offerings below!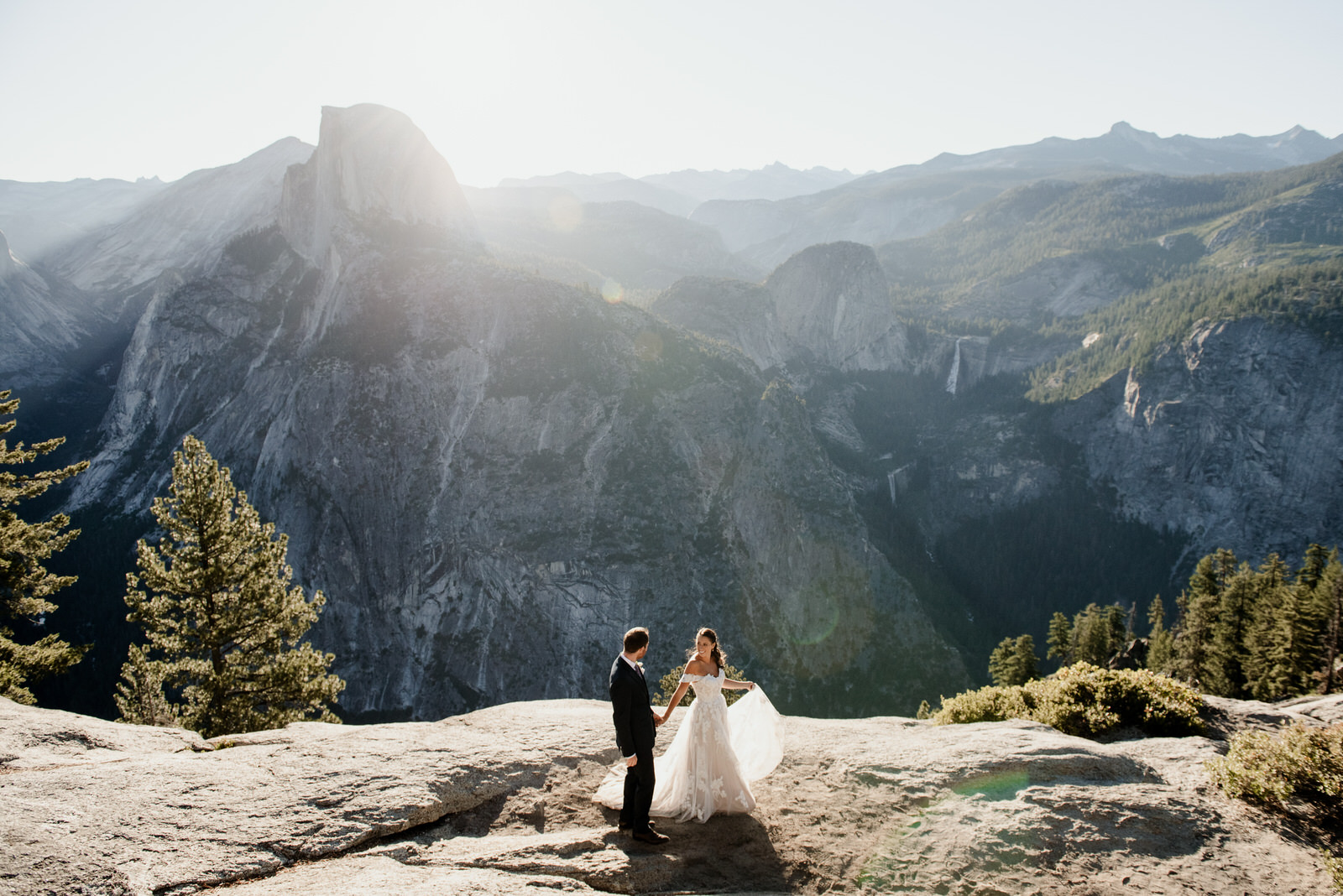 "I can promise you hiring this team for your wedding day is the easiest and best decision you could ever make."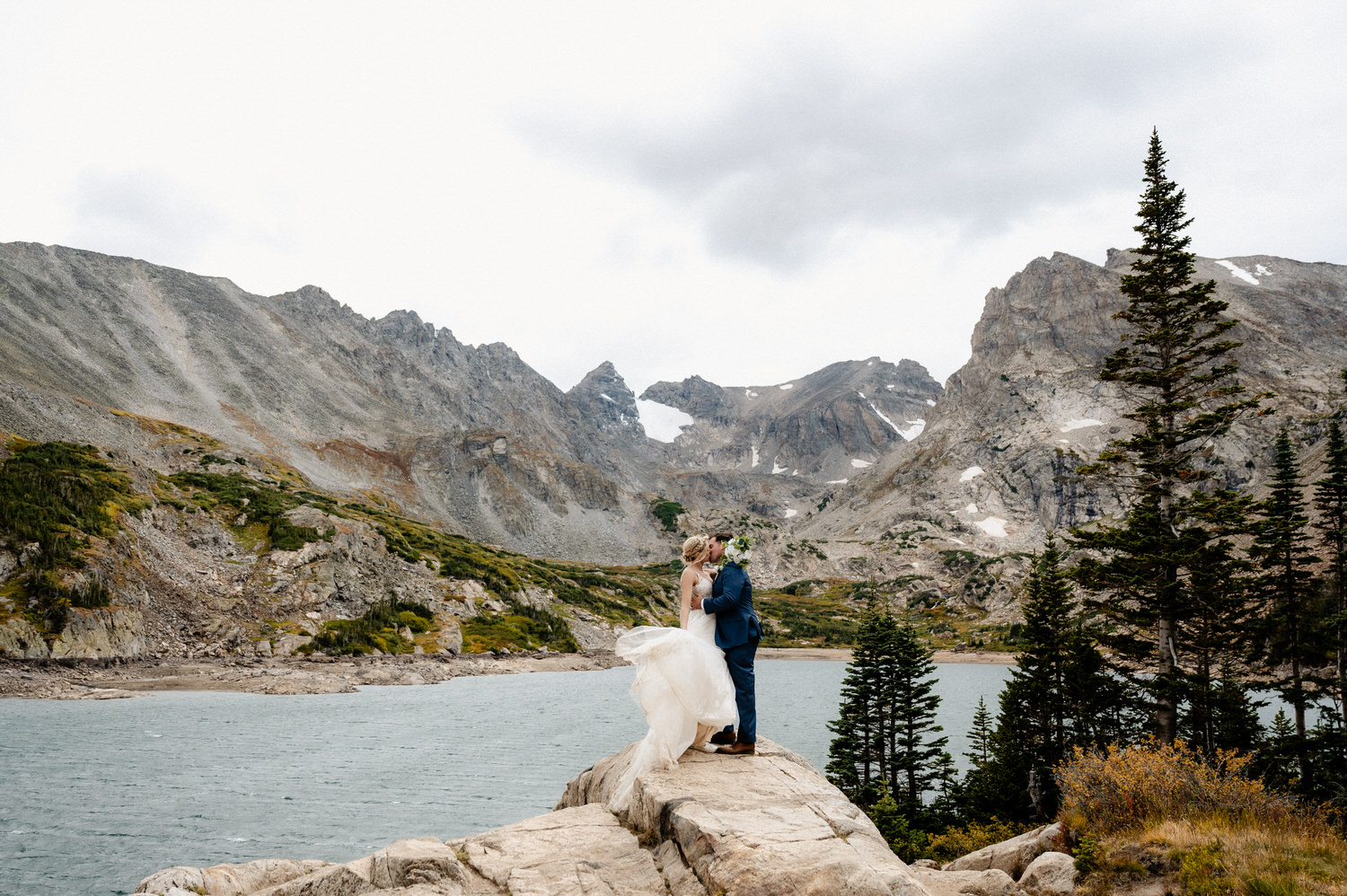 We'll HELP YOU FIND YOUR DREAM LOCATION
You'll receive a location guide with the most beautiful places in the general area you choose, curated based on the information we gather from you after booking.
We spend lots of time researching the locations so you don't have to- and exploring them in person to make sure they're perfect for your elopement!
Curated location suggestions based on what type of scenery you're hoping for (mountains, lakes, forest, etc.).
We do the work so you don't have to. The locations we include in the guide have all been scouted and vetted by us.
We'll only suggest locations that you (and your guests) are comfortable getting to. You don't have to hike if you don't want to!
Easily discover what permits or fees may be required at the locations as well as info on the reservation process.
After you choose your location we can start dreaming up your day!
After you find the perfect location in the guide we provided and secure your location we can dive into more of the details! We'll craft a custom elopement timeline for you, provide local vendor recommendations and we can even officiate your wedding.
We are not full service wedding planners, but most of our couples who elope do not end up needing a planner because we can help with a lot of the logistics.
A 50+ page digital planning guide to help you through the whole elopement planning process. Including tips on booking travel and lodging, buying your attire, activity ideas, packing checklists, including family and more.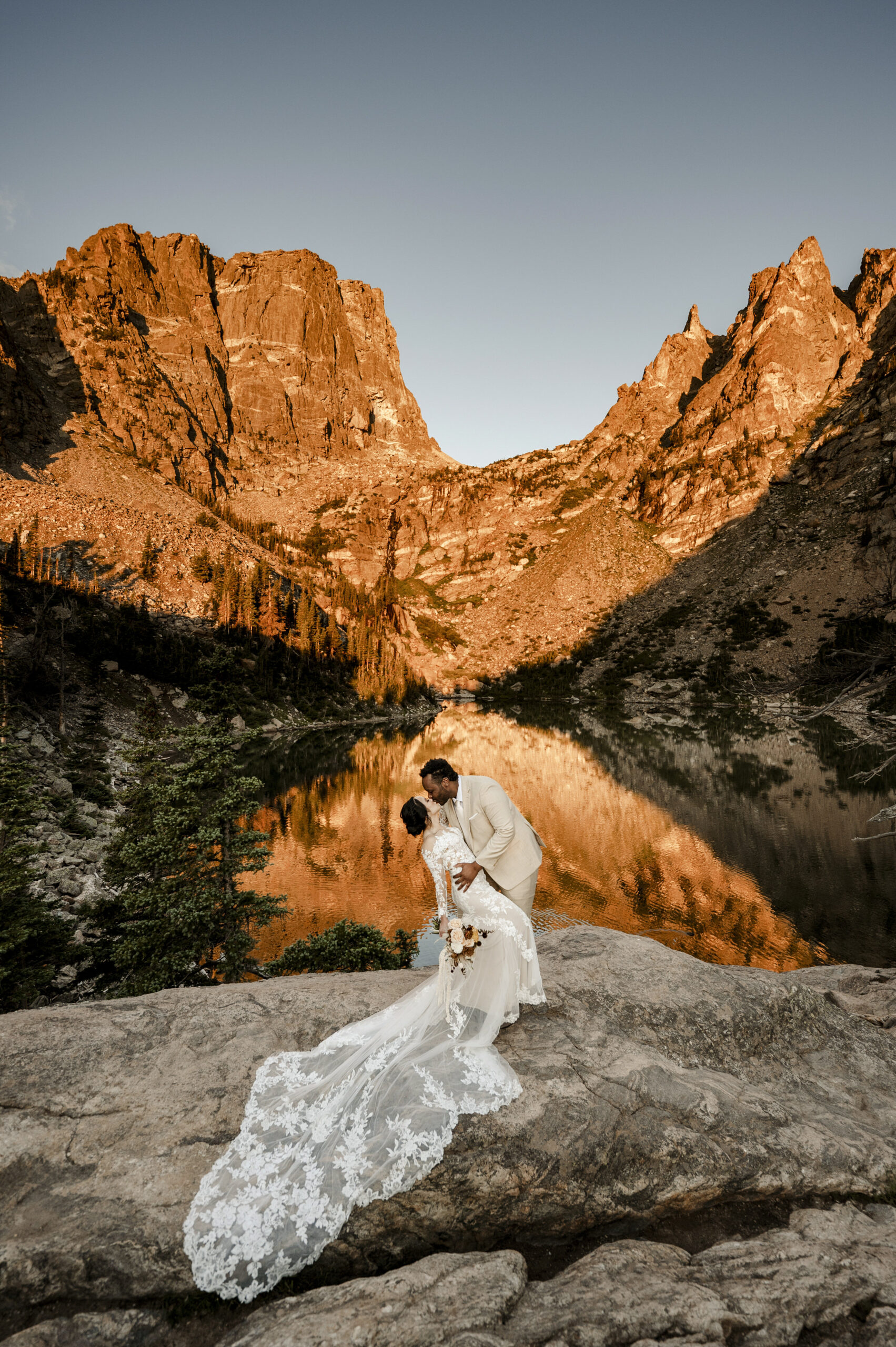 We'll craft a timeline that fits all the locations, activities, and moments you have planned for your day as well as consider ideal lighting and making sure your whole experience is relaxed and stress free.
Ideas for activities you can incorporate into your wedding to make it an even more memorable experience, and lodging inspiration to help you find a unique place to stay in the area.
Looking for a florist, hair and makeup artist, or other vendors? We've got you covered with local recommendations.
Colorado Elopement Packages
Photo and video for your Colorado mountain elopement. Our packages start at $10,000 for full day coverage with two photographers, and most couples spend $15,500 for a multi-day elopement with photo and video.
- videography
- FILM & POLAROID PHOTOS
- PHOTO ALBUMS
- Two photographers
- LIST OF BEST LOCATIONS
- ELOPEMENT DAY TIMELINE
- POSING GUIDANCE + DIRECTION
- Local Vendor Recommendations
- IDEAS FOR LODGING + ACTIVITIES
Couple photo shoots including engagement sessions, anniversary sessions, proposals, etc. Available in Colorado and anywhere on our travel schedule. Can not be used as elopement coverage (no guests or ceremony allowed).
- TWO PHOTOGRAPHERS
- EXCLUSIVE LOCATION GUIDE
- WHAT TO WEAR GUIDE
- POSING GUIDANCE + DIRECTION
- ONLINE GALLERY W/ PRINT SHOP
- HIGH RESOLUTION PHOTOS
- videography
- FILM & POLAROID PHOTOS
- PHOTO ALBUMS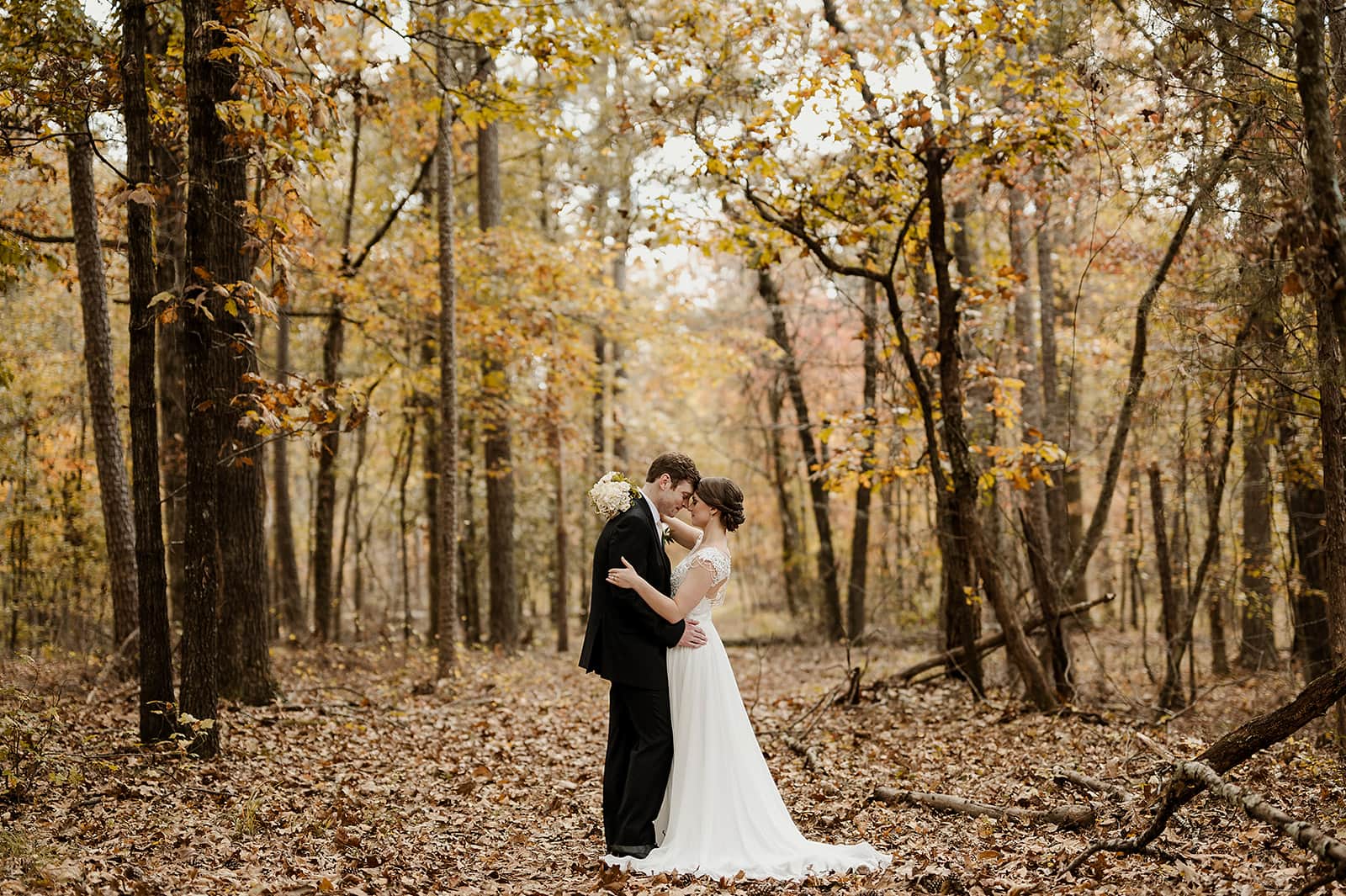 "The entire wedding day and planning process would not have been possible without their help."
"My husband and I had an elopement wedding that they helped plan from start to finish - Greg also officiated the wedding. The entire wedding day and planning process would not have been possible without their help. They helped us pick the perfect location, recommended vendors, and were so patient with me when I could not make up my mind on certain details. There is no one else you should hire for your wedding photography."
Moments from your wedding photographed on 35mm film. Receive the prints, developed negatives and digital scans.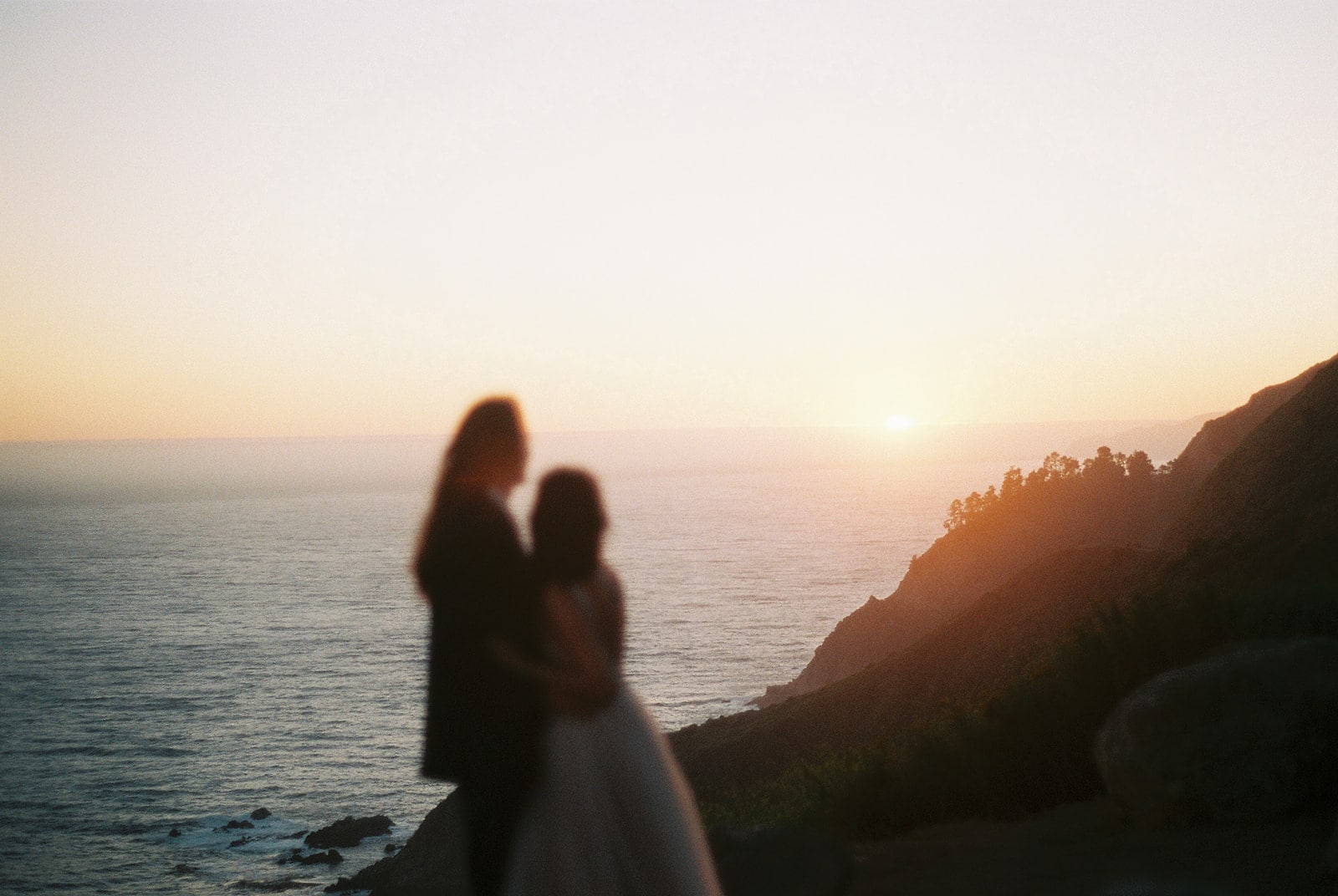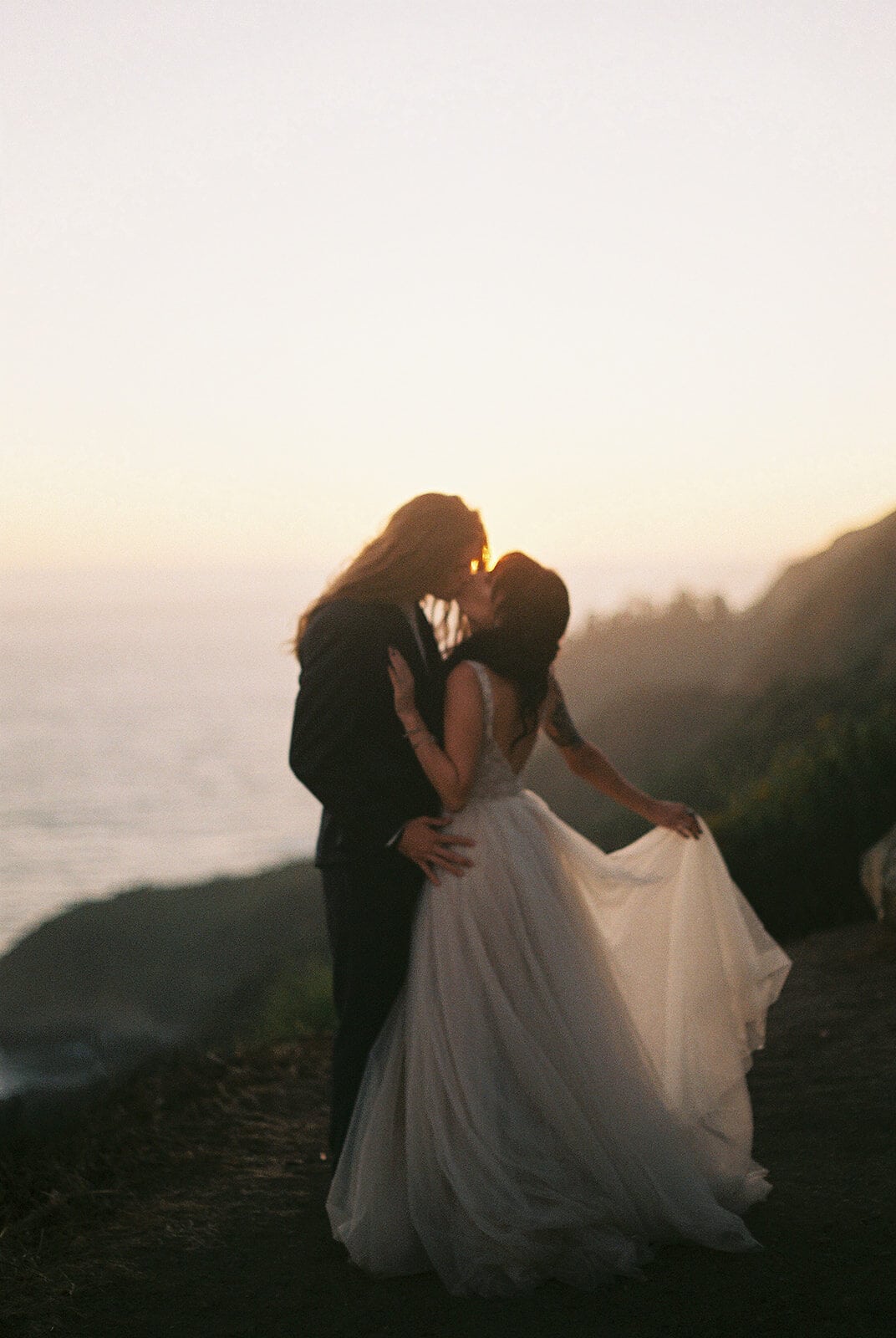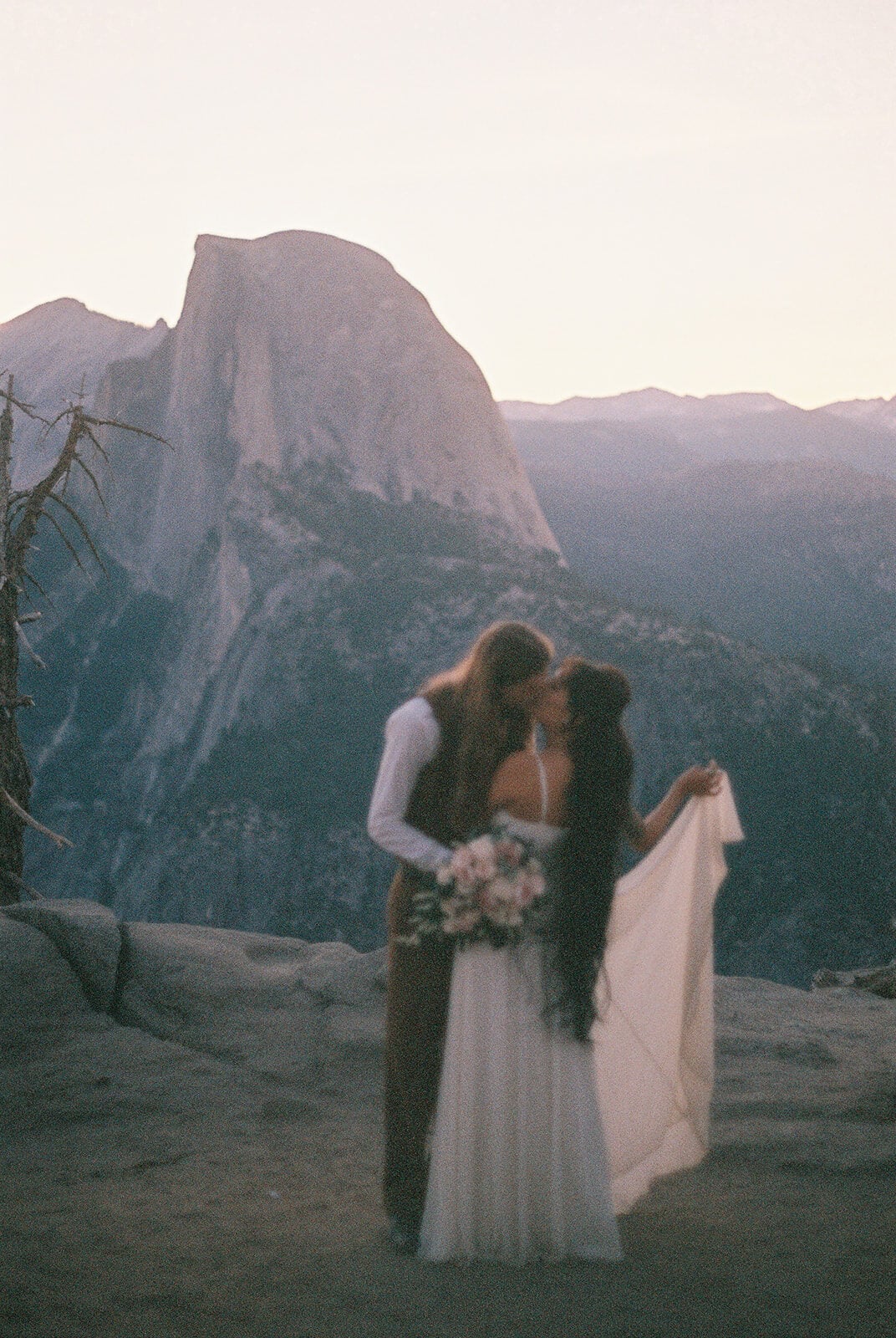 This nostalgic short film is perfect for those who want some video clips of their wedding day, without the investment of full videography.
The Super8 Style Mini Film is shot on digital and edited to replicate the look and feel of a real 8mm camera. It includes music but no ambient audio.
We'll be taking videos throughout the day when time allows but photo will still be our main focus, so moments like the first look, first kiss, etc. may not be included.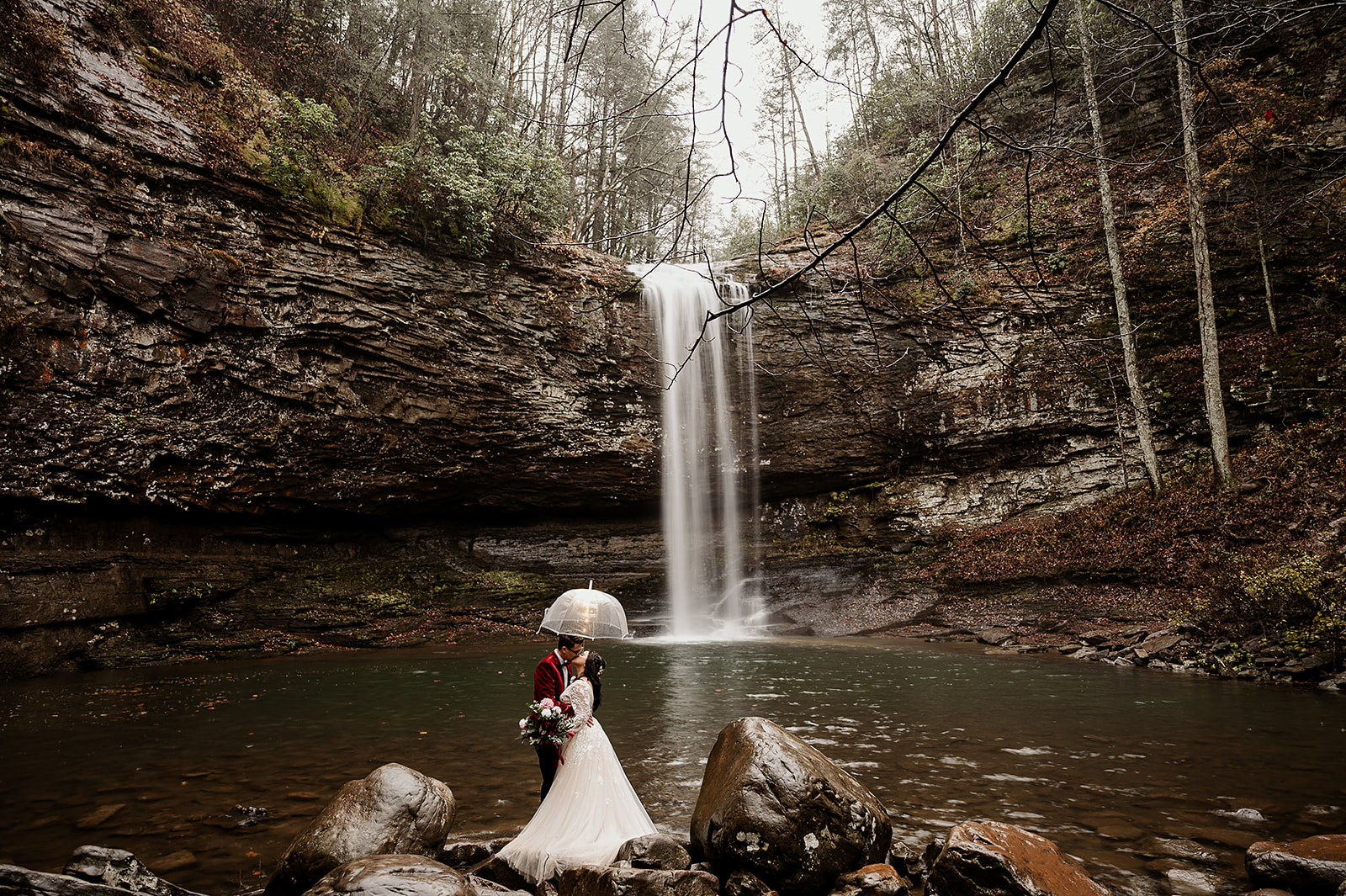 "I am so, so glad that I found them because they are worth every. single. penny!"
"Choosing them as our photographers was the easiest and best decision we ever made. I am so, so glad that I found them because they are worth every. single. penny! Every time I look back on our pictures, I am transported back to those days and reliving every single beautiful moment they captured. I cannot thank them enough for having captured and immortalized our love through their art and what they do best."
The final step is to choose a package and finalize your booking with a deposit and signed contract! We offer payment plans as well.
If we're available on your date we'll set up a call to get to know each other more and make sure we're a good fit.
Fill out our contact form to receive a full pricing guide and check if we are available on your date.
Get In Touch
submit the form below and we'll get back to you within 48 hours!