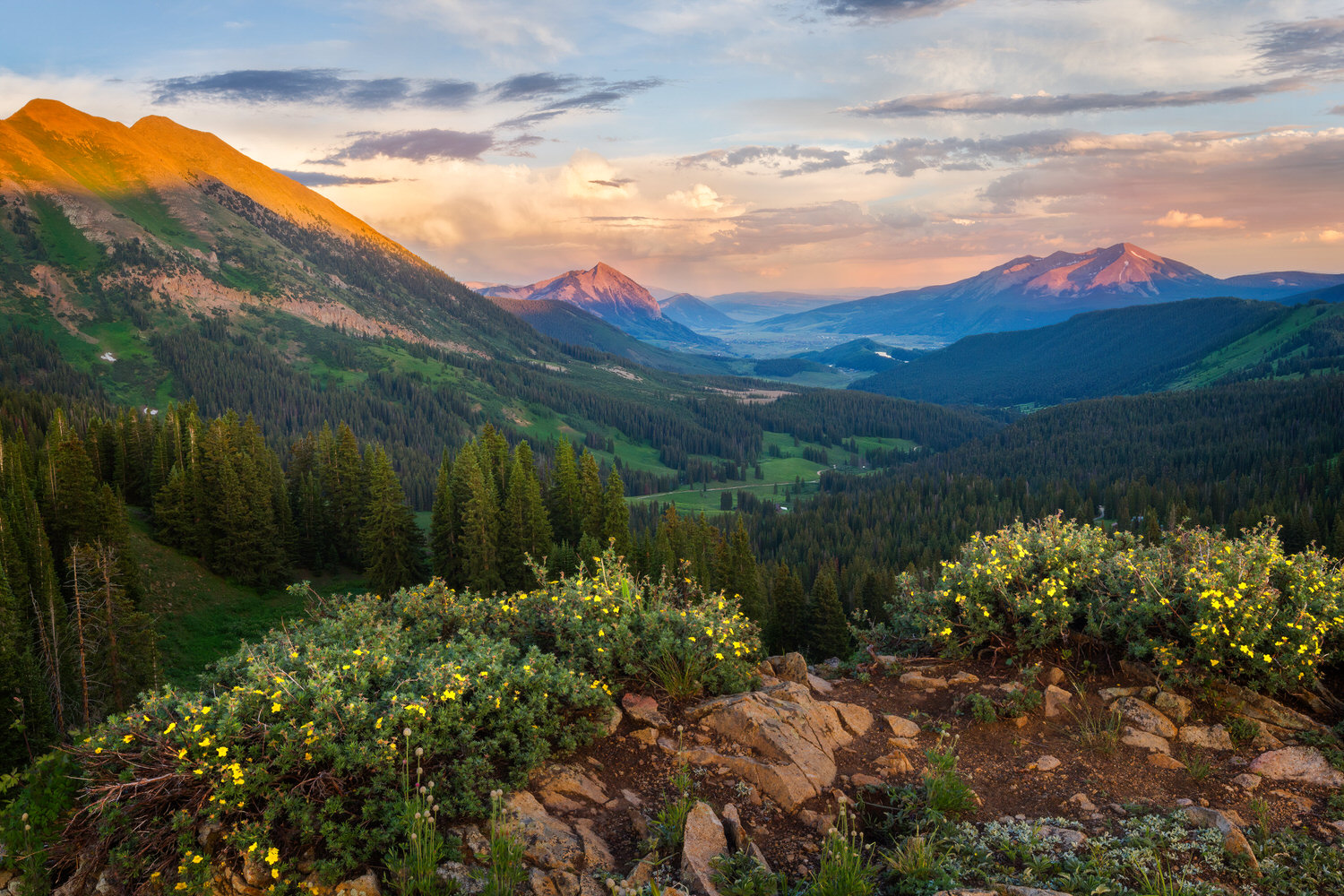 PHOTOGRAPHERS, LOCATIONS & MORE
Why Elope In Crested Butte?
If you're looking for sweeping vistas of lush mountains, fields of wildflowers and endless rivers, lakes and waterfalls, a Crested Butte elopement is perfect for you.
Crested Butte is one of the most beautiful mountain towns in Colorado. It's about a 4 hour drive from Denver and sits at 8,909 ft of elevation.
Although this means a long drive for anyone flying into Denver airport, it also means a lot of tourists don't make it to Crested Butte. This is a benefit because it's less busy than other popular mountain towns like Aspen and Vail, but equally if not more beautiful!
As Crested Butte elopement photographers, we'll walk you through the best places to get married, when to visit, where to stay and our Crested Butte elopement packages.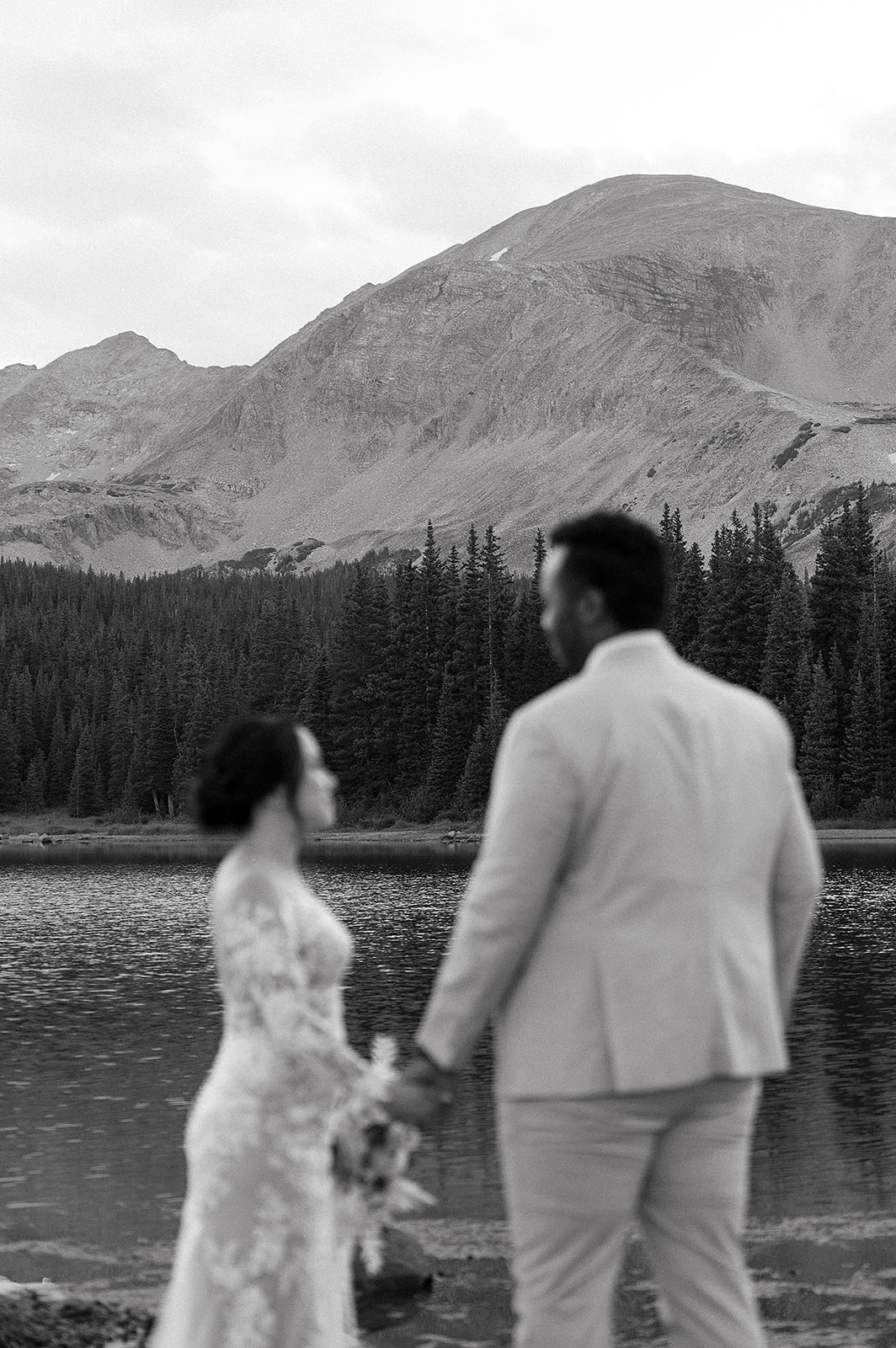 When To Elope In Crested Butte
The best time for a Crested Butte elopement is in summer or early fall for the best scenery and accessibility.
Summer provides warm weather, flowing rivers and waterfalls and lush scenery. Wildflowers are present anywhere from June to August, typically peaking in mid July.
Crested Butte is an incredible location for fall elopements in Colorado as it's filled with aspen groves that turn bright yellow. Trying to forecast when the leaves will change is nearly impossible as it changes every year and storms can come through that down all the leaves. However, typically late September/early October offers fall foliage.
We highly recommend planning your elopement for a weekday (Monday-Thursday) to avoid crowds. Sunrise elopements are our favorite as they're pretty much always private and there's a lower chance of inclement weather.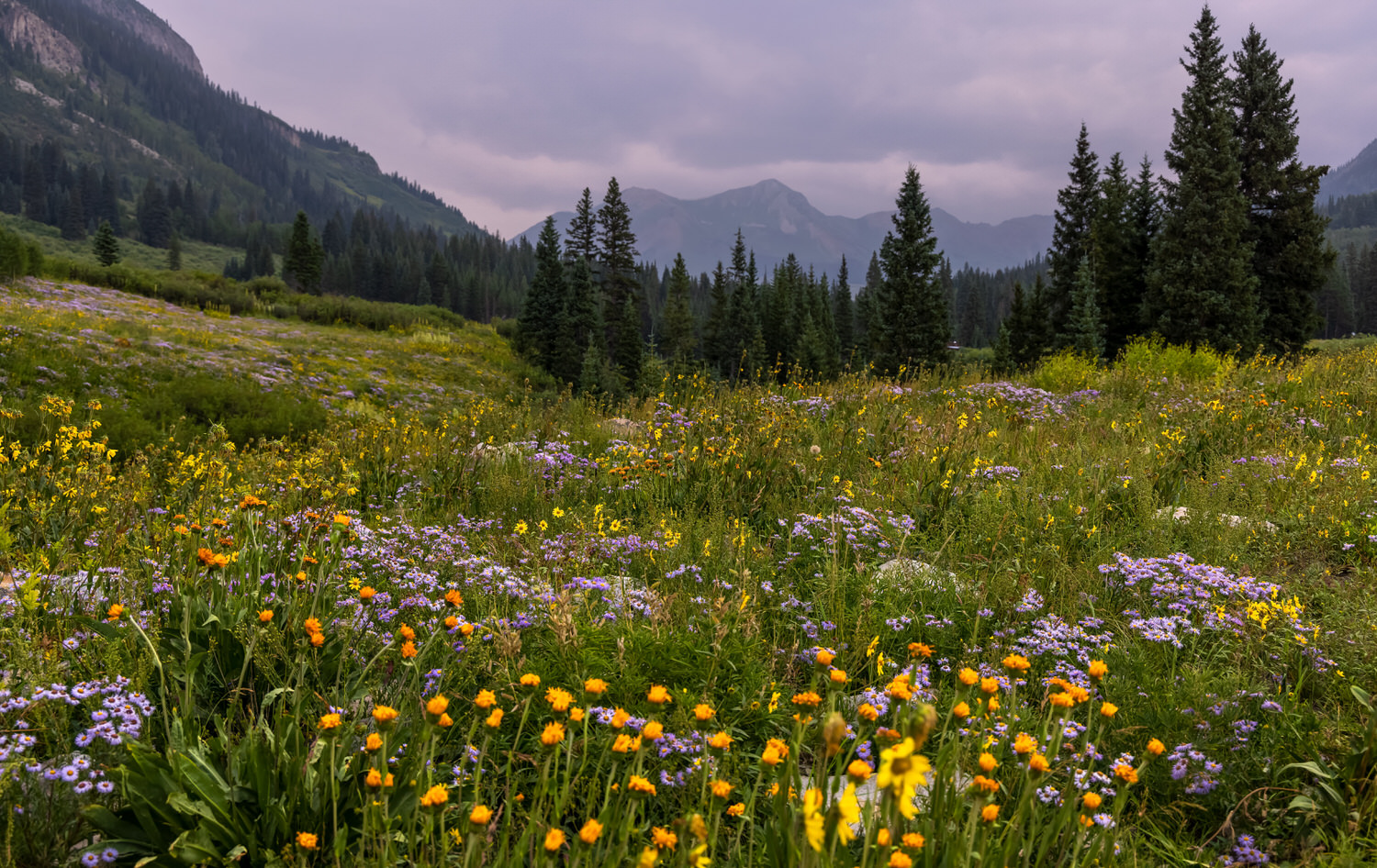 the best locations for your
As elopement photographers, we've spent a lot of time searching for the perfect locations for our couples to get married. We've put together a Crested Butte elopement guide for our couples that outlines all of the most beautiful places to get married. In addition to locations, the guide includes local vendor recommendations, lodging inspiration, activity ideas and sample itineraries to make planning as easy as possible!
We keep the best hidden gems secret to keep the privacy for our couples, but here are some of the most popular locations in Crested Butte for elopements and micro weddings!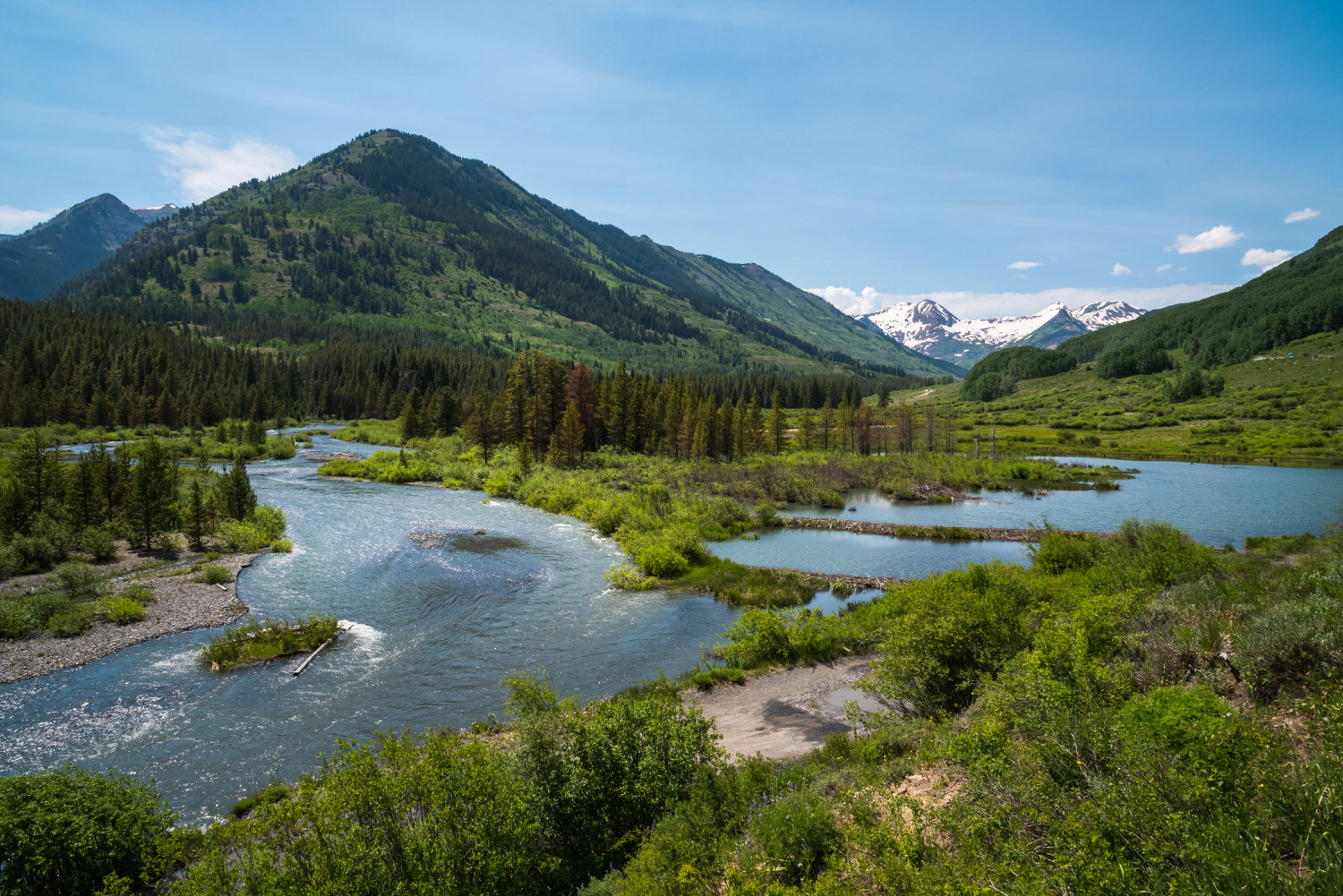 One of the most scenic rivers in Colorado, the Slate River, runs through Crested Butte. With it's epic mountain backdrop, it's one of the most beautiful places to get married in Crested Butte.
Views like this are accessible on the side of the road, you don't have to hike if you don't want to!
Depending how many guests you're planning to have with you, you may need to reserve the Gunsight Bridge ceremony site with Crested Butte Land Trust.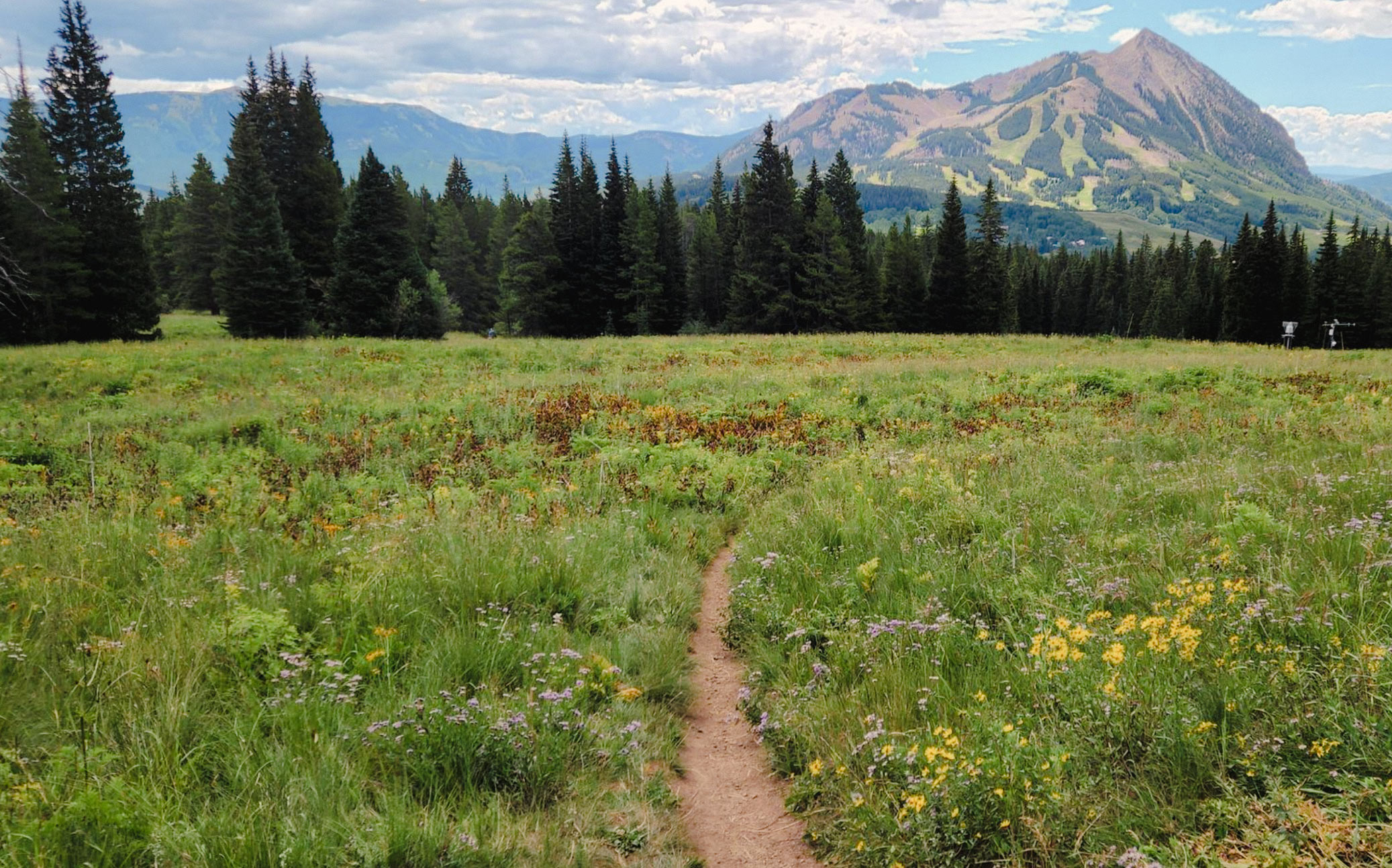 There are so many absolutely jaw dropping hiking trails around Crested Butte for those interested in a hiking elopement! We recommend using AllTrails to find trails that fit what you're looking for in terms of length, difficulty, scenery, etc.
- Snodgrass Trail
- Schofield Pass / 401 Trail
- Crested Butte Upper and Lower Loop
- Scarp Ridge Trail
- Rustlers Gulch
- Oh Be Joyful Trail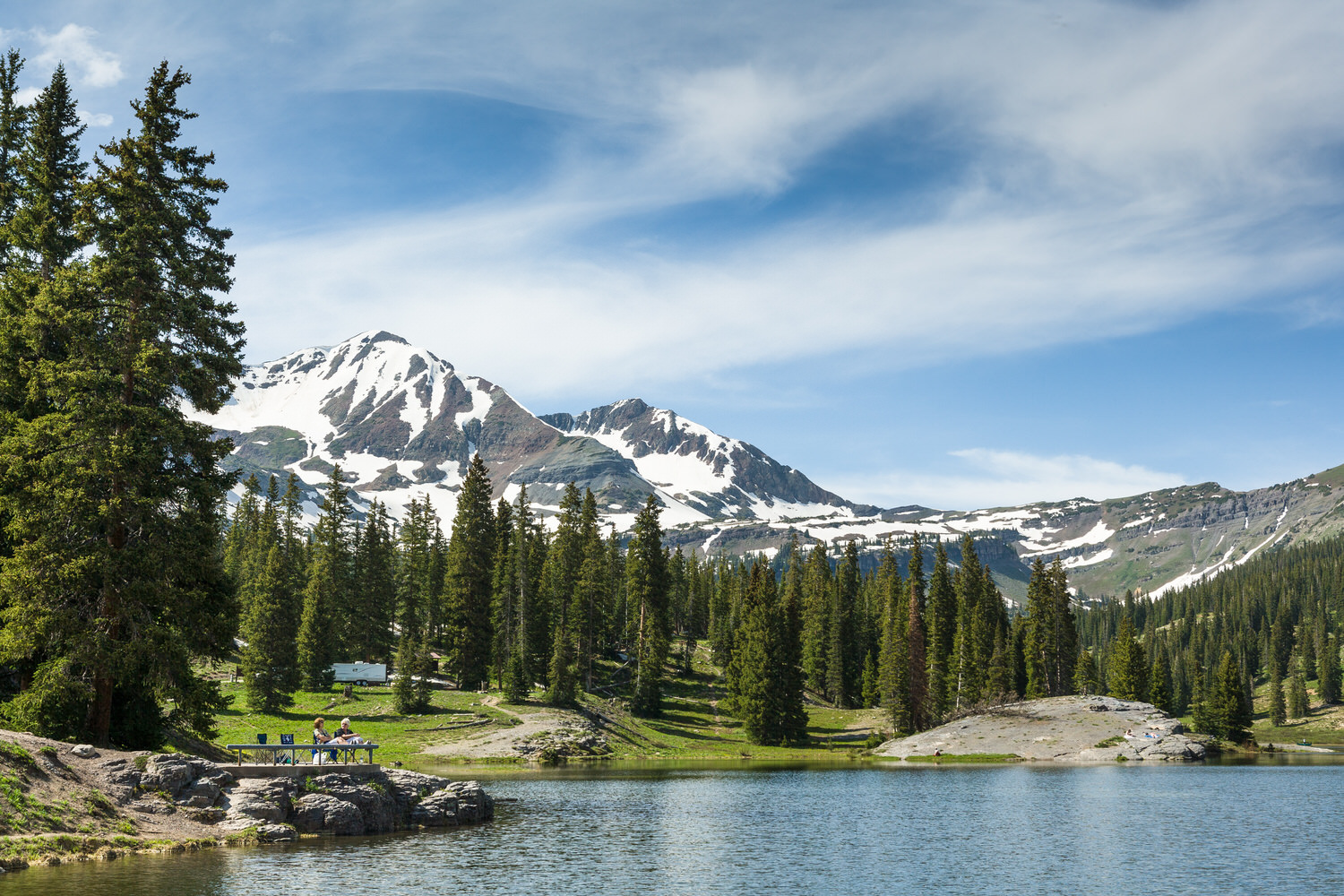 Located a short drive up Kebler Pass, Lake Irwin is probably the most popular lake in Crested Butte. Perfect for water activities like swimming, kayaking, canoeing and paddle boarding.
If a camping wedding sounds like a good time to you, this is a great option! Lake Irwin has some of the most scenic developed campsites with unreal lake and mountain views.
There are lots of other scenic lakes to explore as well, such as Copper Lake, Lost Lake, Copley Lake and hidden gems.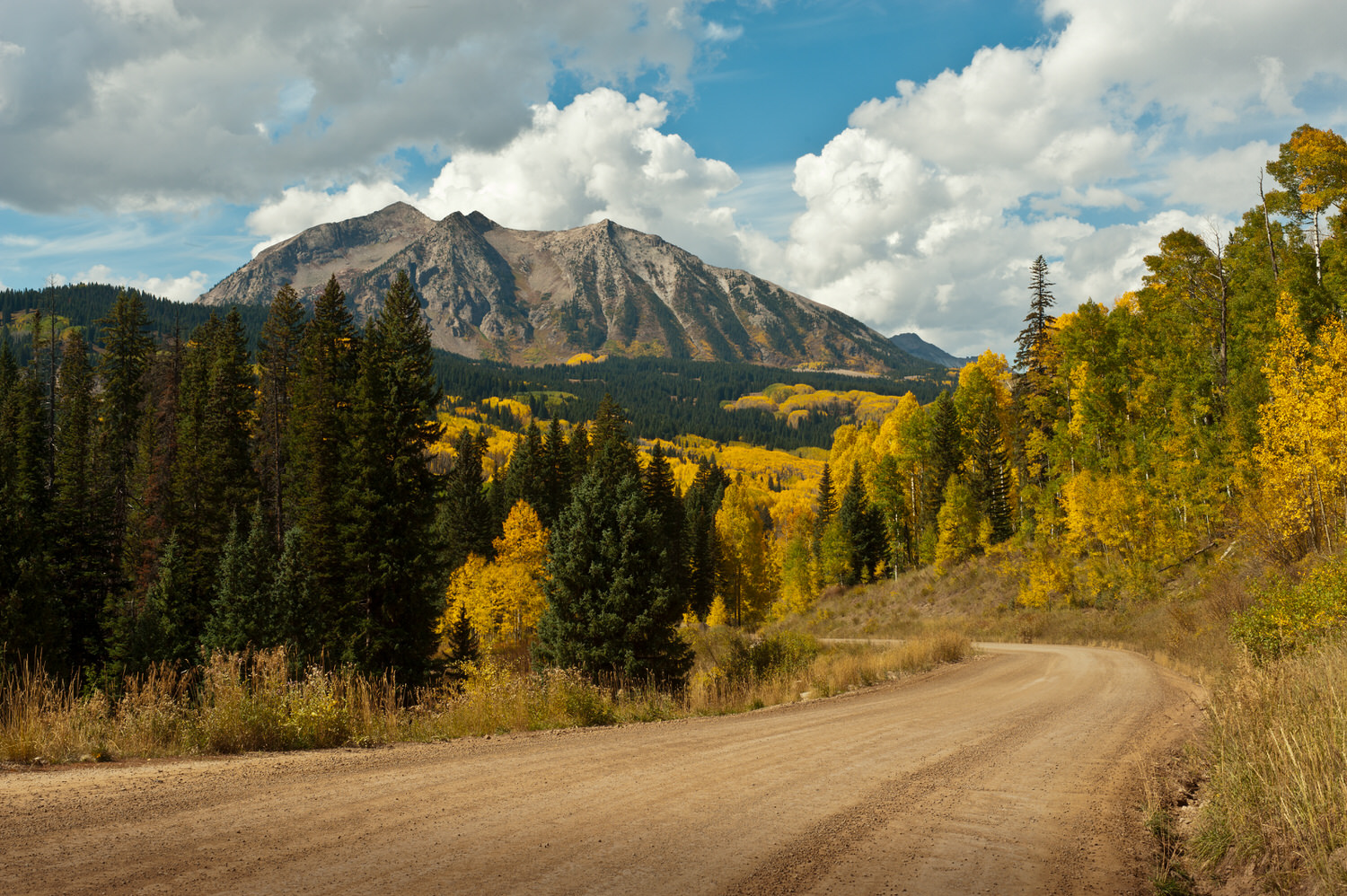 Not into hiking on your wedding day? No worries. Choose from one of the many mountain passes around Crested Butte and drive to your location!
Kebler Pass is one of the most popular locations and is a great area for aspen color peeping in the fall.
- Kebler Pass
- Ohio Pass
- Schofield Pass
- West Elk Loop Byway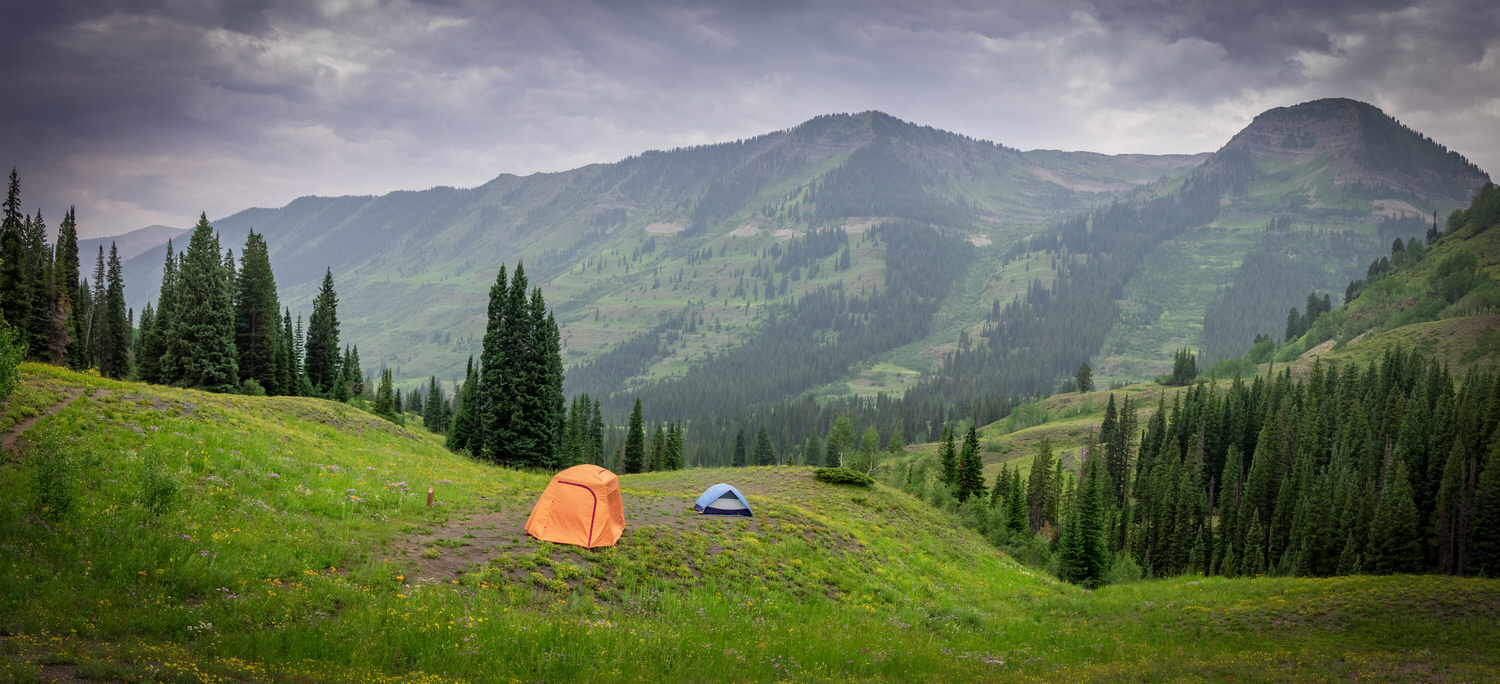 There are lots of campsites from developed areas to dispersed camping and car camping near Crested Butte. Most of the campgrounds open in May/June and close in September/October.
Here are a few areas to consider for your camping elopement:
- Oh Be Joyful Campground
- Gothic Campground
- Mt.Crested Butte Campground
- Lake Irwin Campground
- Washington Gulch
Crested Butte Wedding Venues
A small wedding venue may be more suitable for your event depending on what you're planning. If you're planning to have a micro wedding with 20+ guests, any structures (arches, chairs, etc.) or would like an indoor option, consider these locations.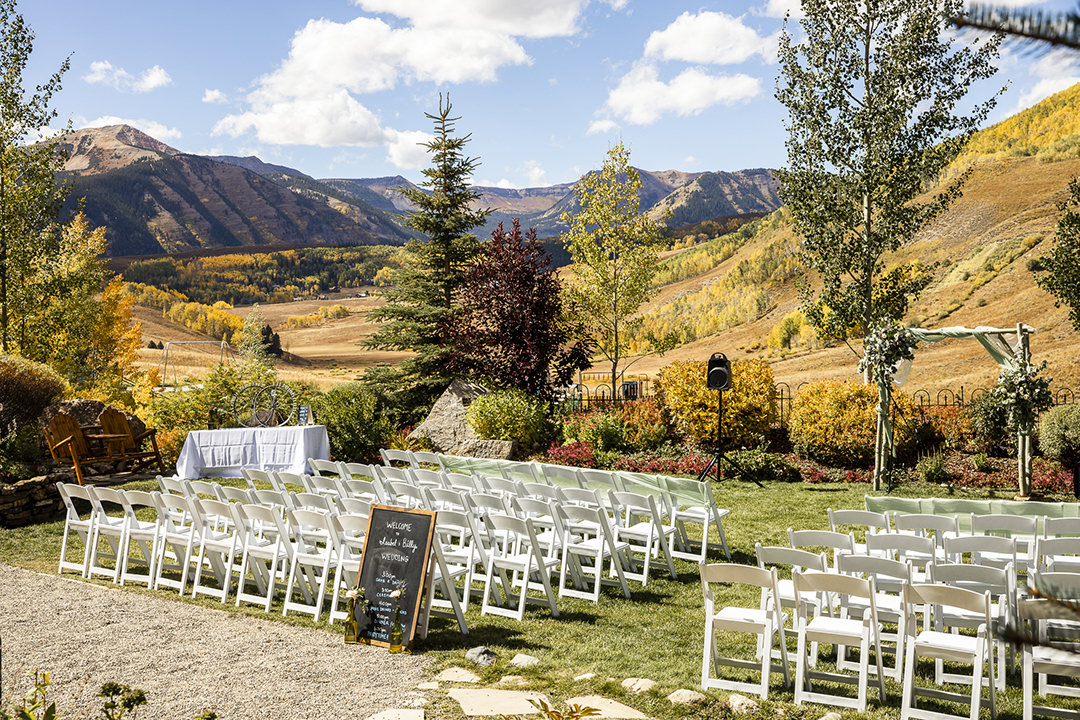 Mountain Wedding Garden is a stunning and affordable wedding venue in Crested Butte which offers both indoor and outdoor options with their ceremony garden and reception pavilion.
Capacity: up to 125 guests
Availability: year-round
Estimated Cost: $700-$2300+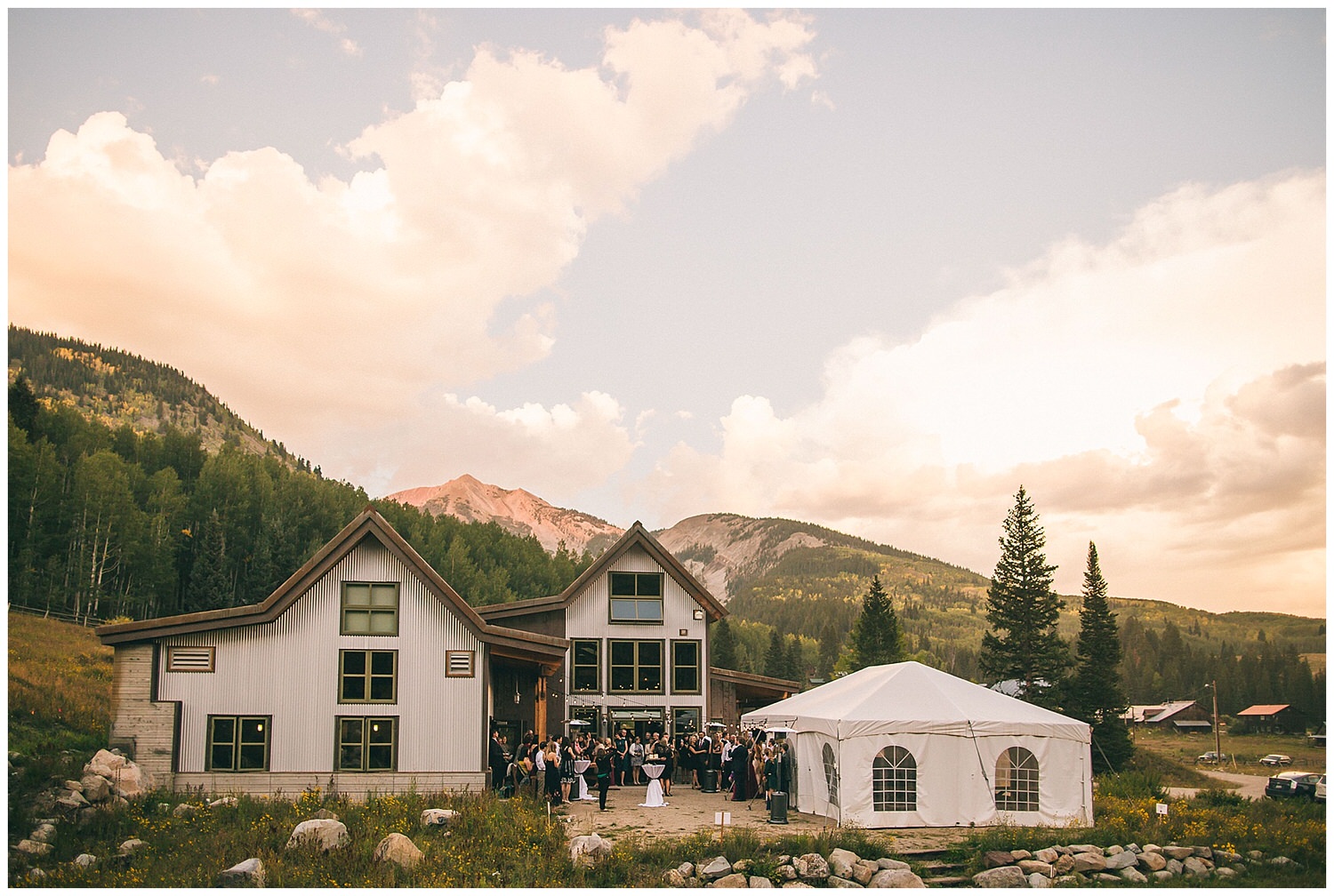 Rocky Mountain Biological Laboratory
Rental of the Community Center includes the use of the main hall, board room, catering kitchen, and outdoor 20′ x 30′ tent. The main hall can comfortably seat 128 guests for dinner.
Capacity: up to 128 guests
Availability: limited. full for 2023.
Estimated Cost: $7500+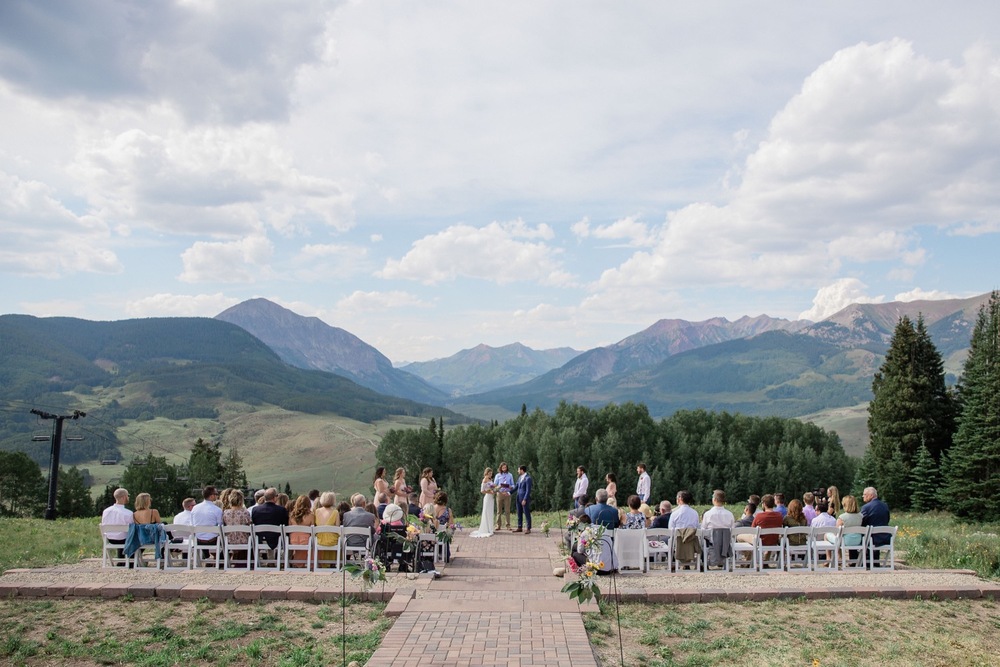 Ten Peaks at Crested Butte Mountain Resort
Ten Peaks and Umbrella Bar at Crested Butte Mountain Resort offers unmatched mountain views for your ceremony and reception options.
Capacity: up to 180 guests
Availability: June to September
Estimated Cost: $15,000+
Crested butte airbnb/vrbo weddings
Here are a few rentals in Crested Butte that allow events! Always contact the host and let them know about what you're planning before booking to ensure your event is allowed.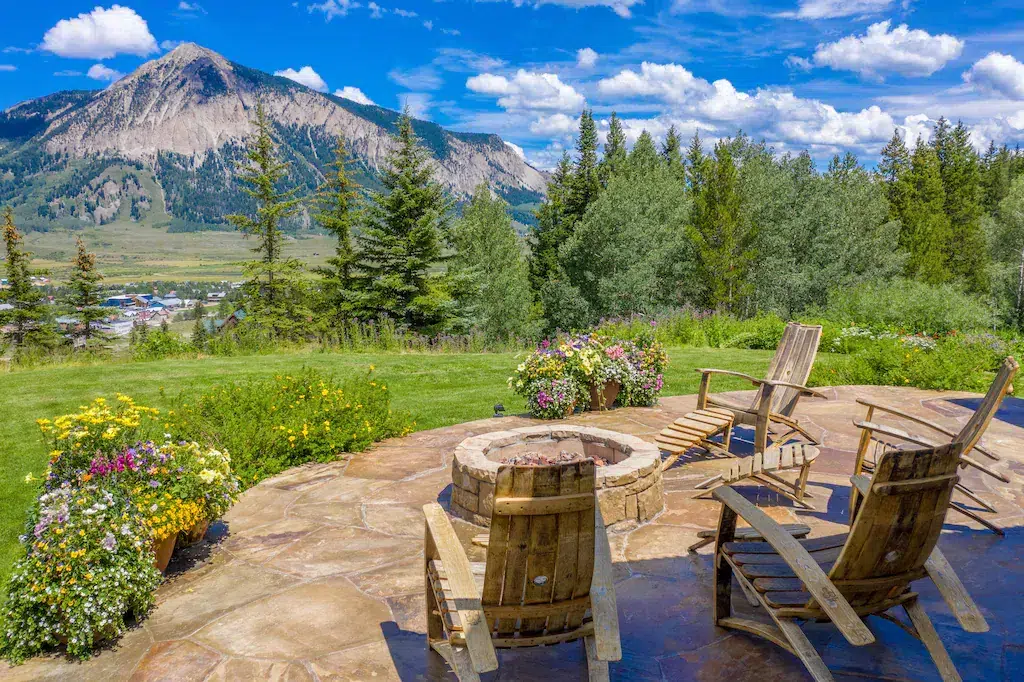 35 acre Mountain View Luxury chalet
This stunning luxury chalet sits on 35 acres of land overlooking the mountains and town of Crested Butte. It has a large lawn perfect for your small wedding and large house so your friends and family can stay too! With amenities such as a hot tub, fireplace, game room and more, it's a vacation and event space all in one.
guests: 6 bedrooms, 10 beds, sleeps 18
Maximum event attendees: 30
cost: $1,500-$3,000/night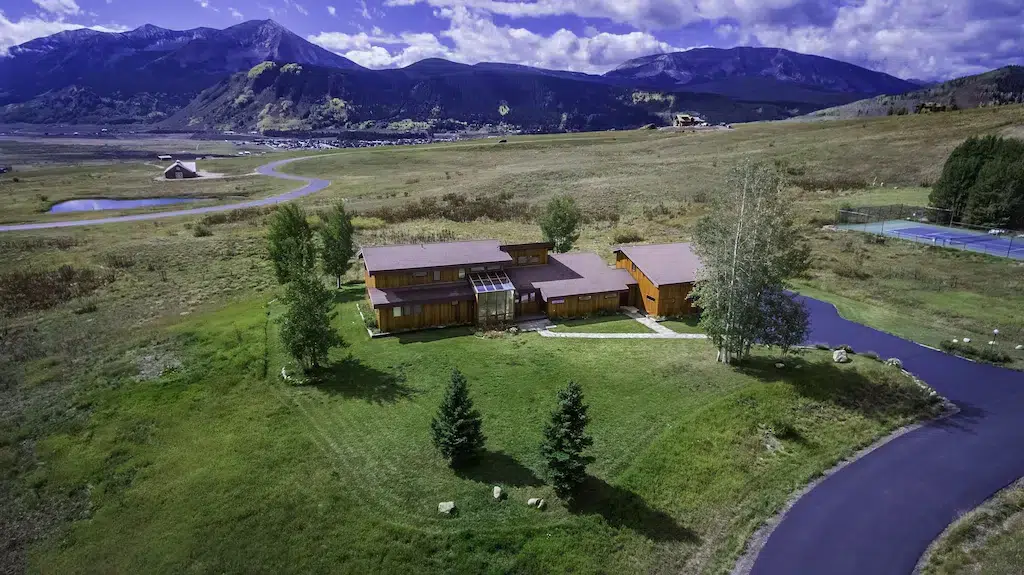 Spacious Home w/ Majestic Views
"Conveniently located between the ski area and the historic town of Crested Butte. Occupying 1.58-acres with unobstructed 360-degree views of the surrounding peaks and valleys, The multiple living areas allow the rare opportunity to accommodate a large assemblage of family and friends in one place"
guests: 4 bedrooms, CONVERTIBLE BEDS, sleeps 10
cost: $900/night. There is ALSO a special event fee for events/weddings.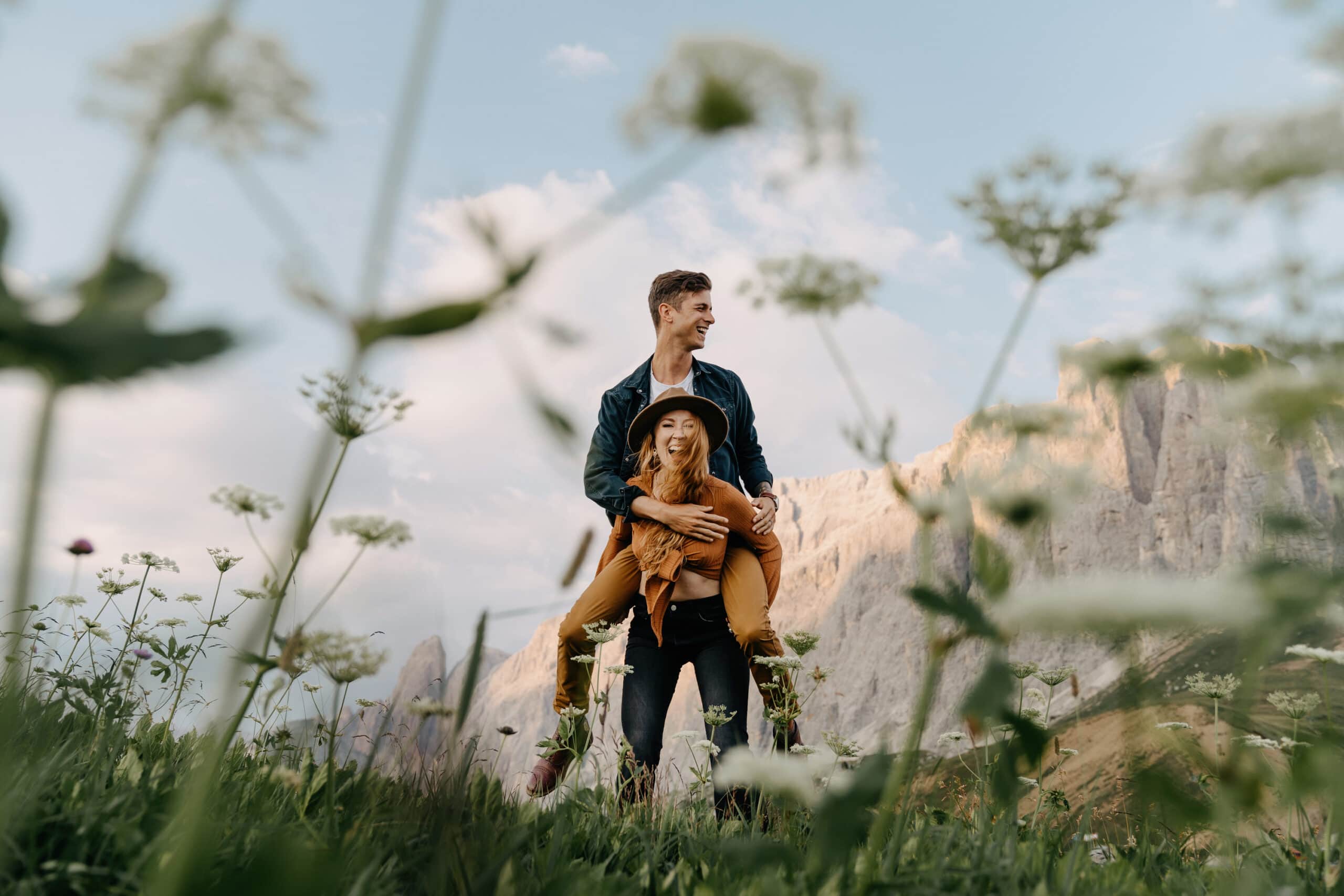 Hey, we're Savannah & Greg!
Crested Butte Elopement Photographers
We're a husband and wife team specializing in elopement photography and videography in Colorado. We believe in eloping, so much so that we did it ourselves! It can feel overwhelming not knowing where to start, which is why we help couples set a date, pick a location and all the way through to the end.
Crested Butte Elopement Packages
Photography & Videography
It might seem counterintuitive to look for a photographer before you have an exact location and date set, but trust us on this one. If you're looking for some help finding the perfect location, an elopement photographer who specializes in the area you're considering will be a huge help to you.
Professional photography and optional videography services from an experienced husband/wife team who've photographed over 150 weddings together. Posing guidance and direction to make you feel and look great in front of the camera, no experience necessary.
A 50+ page digital planning guide to help you through the whole elopement planning process. Including tips on booking travel and lodging, buying your attire, activity ideas, packing checklists, including family and more.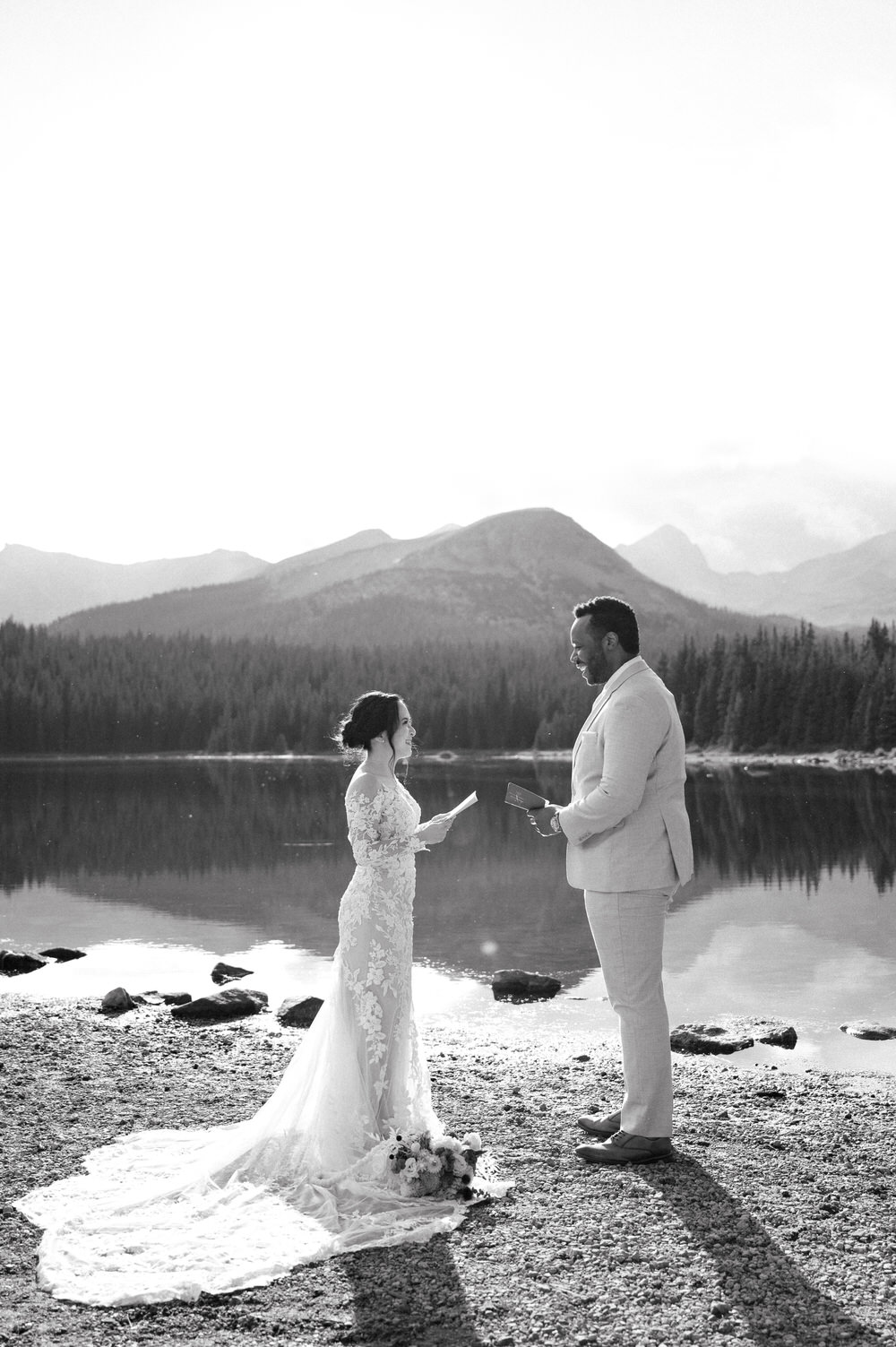 A list of all the most beautiful locations in the area you choose based on scenery, accessibility, permits and logistics. We do the work so you don't have to!
We'll craft a timeline that fits all the locations, activities, and moments you have planned for your day as well as consider ideal lighting and making sure your whole experience is relaxed and stress free.
Looking for a florist, hair and makeup artist, or other vendors? We've got you covered with local recommendations.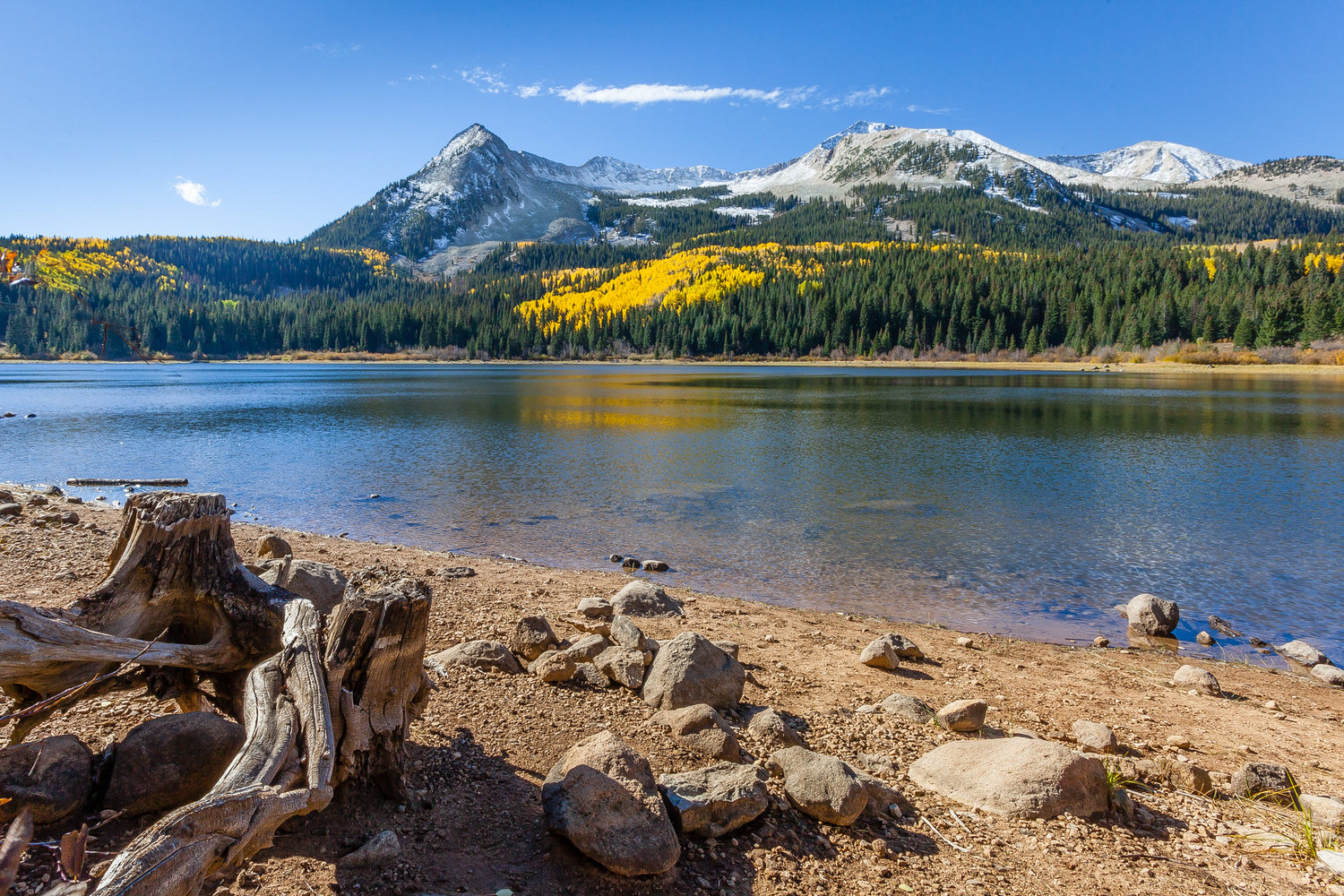 LET'S START PLANNING YOUR CRESTED BUTTE ELOPEMENT!