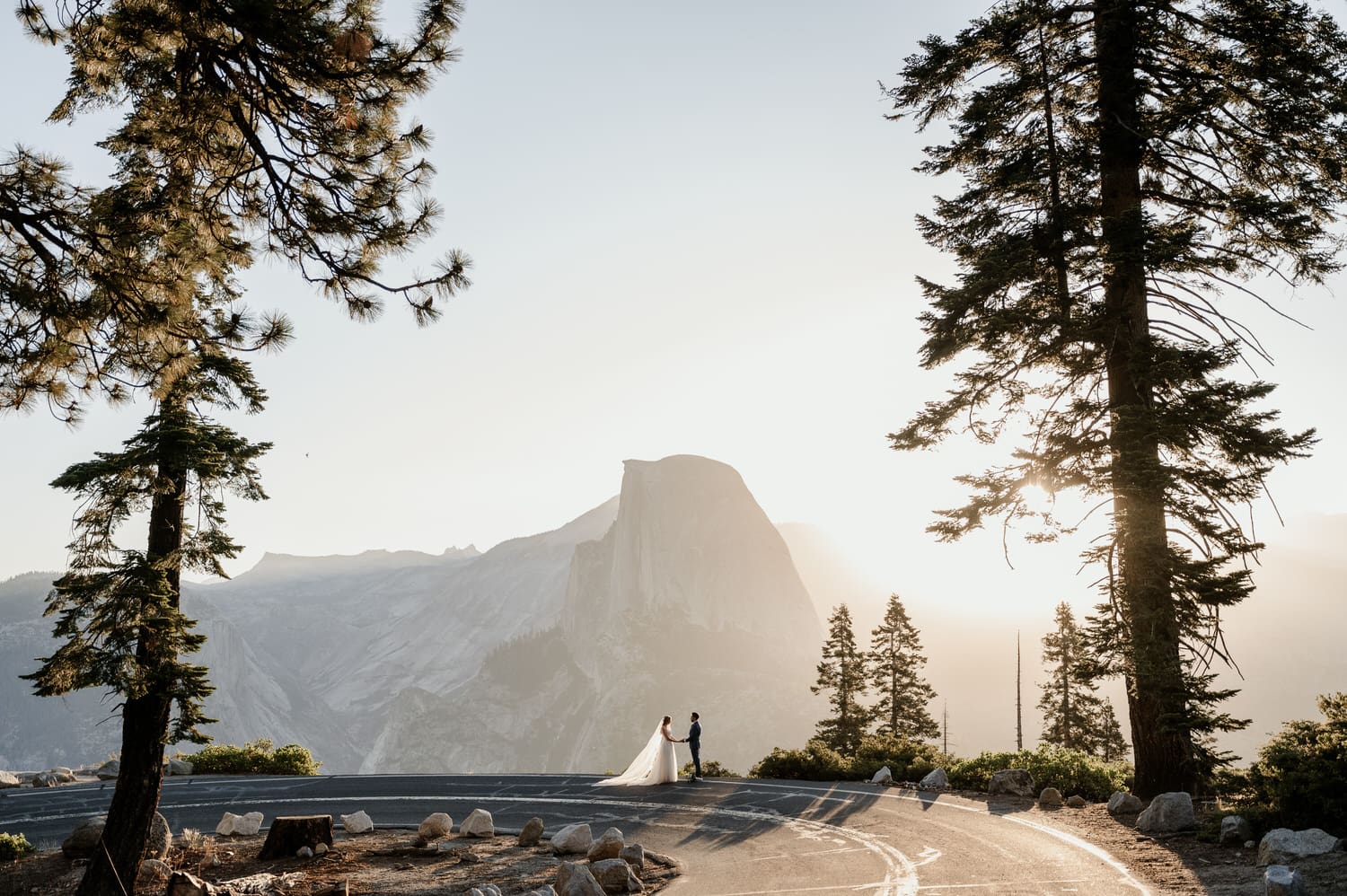 PHOTOS, COST, PERMIT & TIPS
Glacier Point is the most breathtaking location in Yosemite National Park. With a short drive from Yosemite Valley and no hiking required, this viewpoint overlooks Half Dome and multiple waterfalls and mountain peaks.
As elopement photographers we've documented many weddings in Yosemite National Park and want to make the planning process as simple as possible for you! Here is your ultimate guide for planning a Glacier Point wedding in Yosemite National Park, including photos, pricing, permit info and more.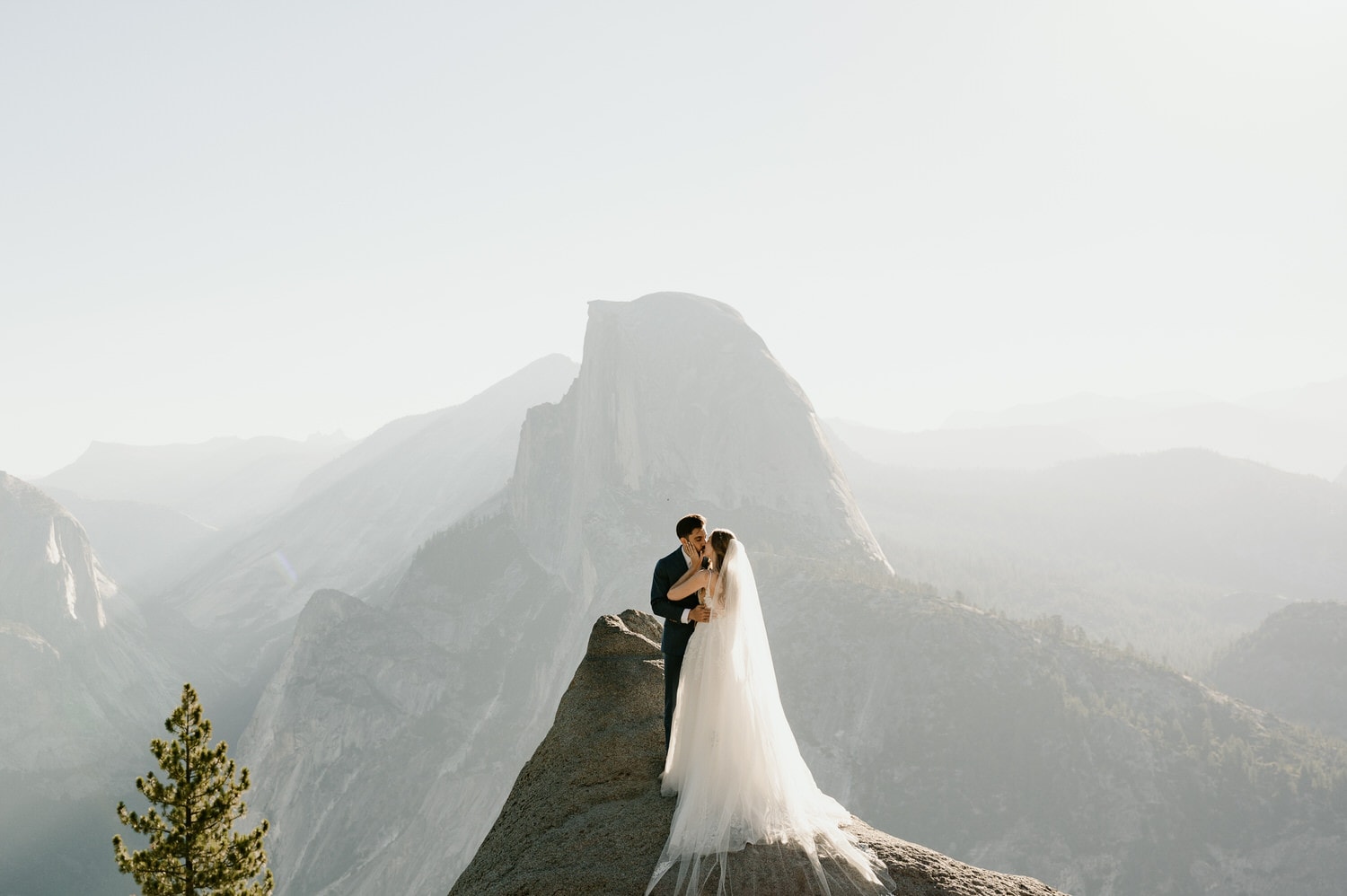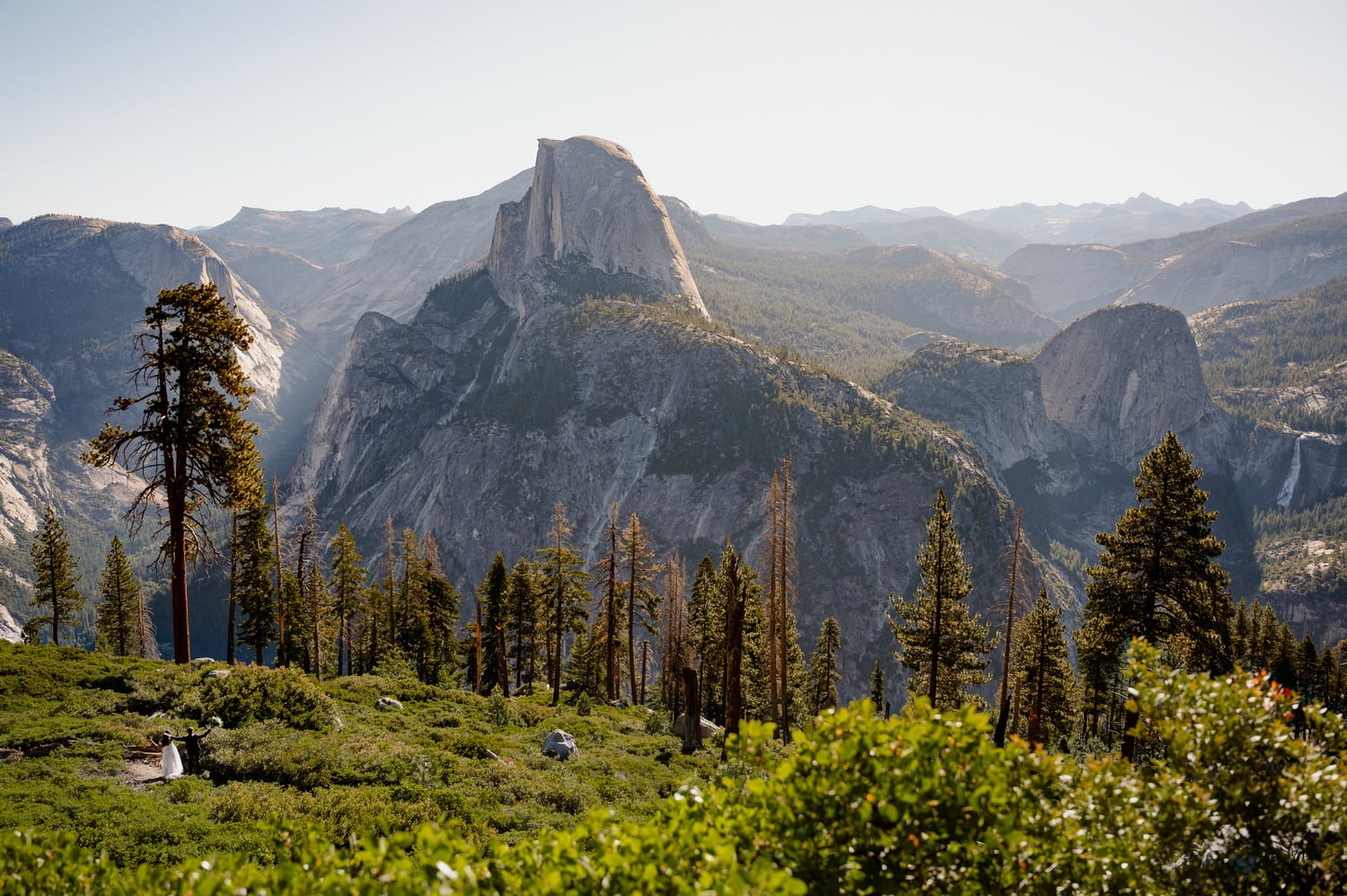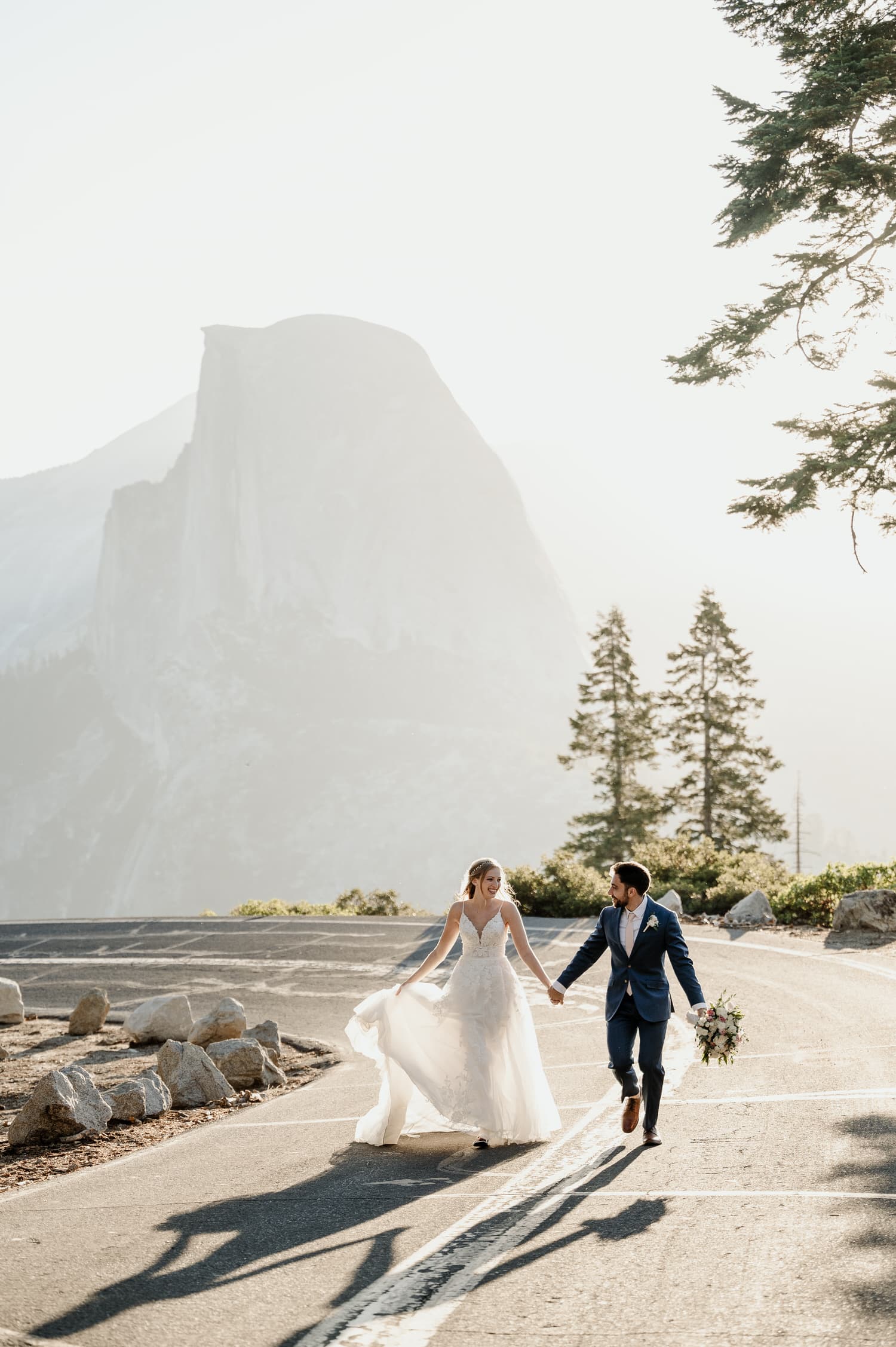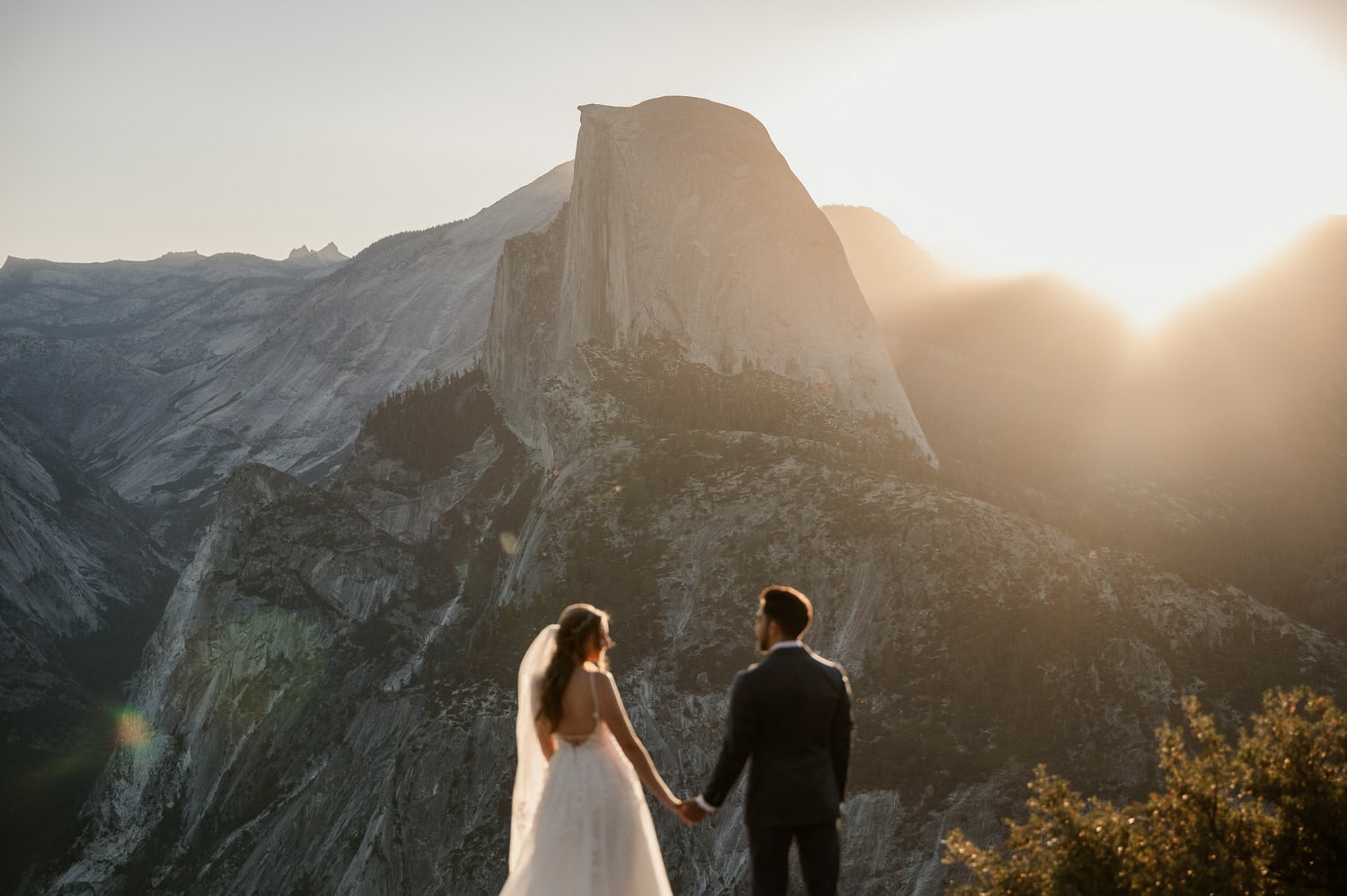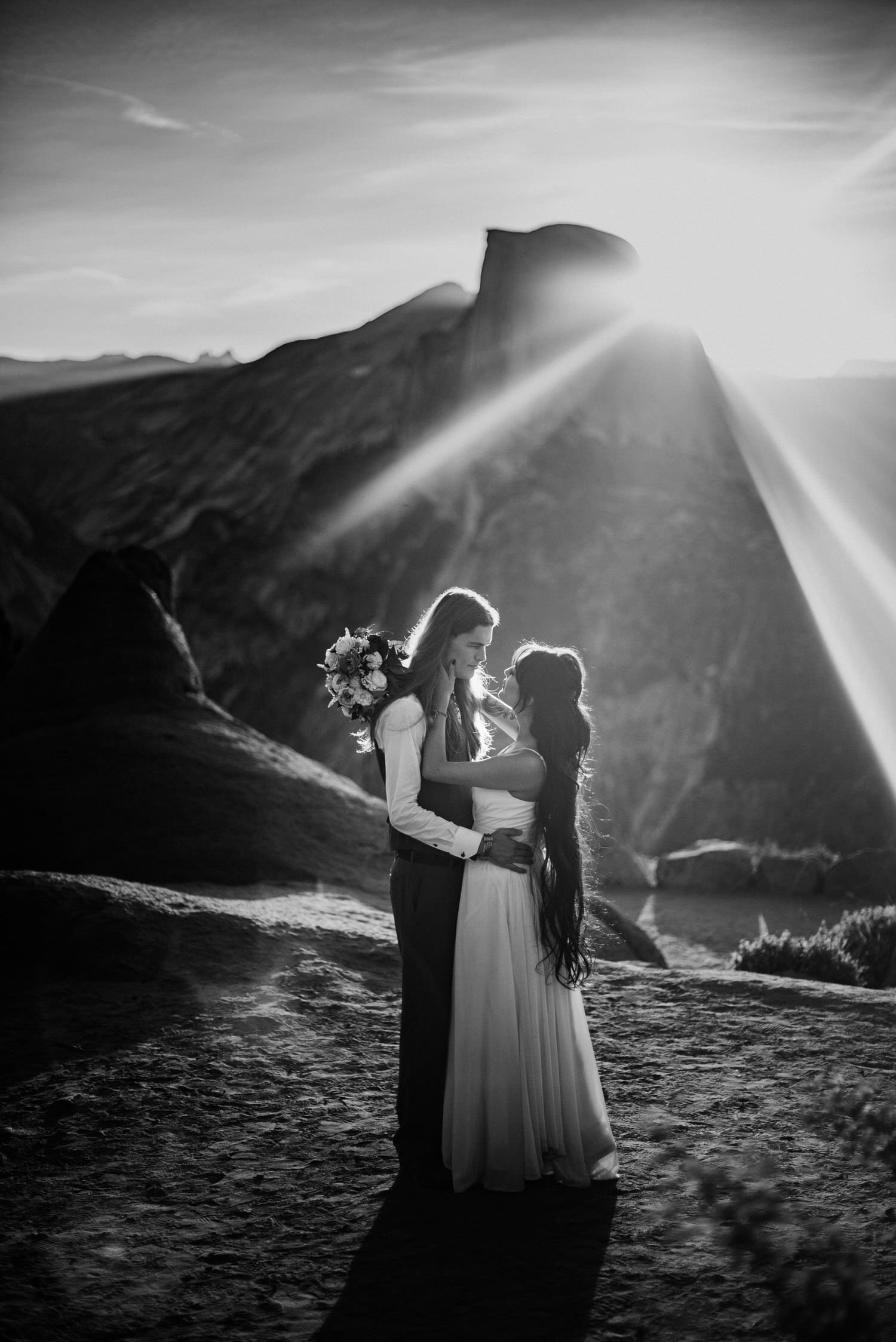 Glacier Point Amphitheater Wedding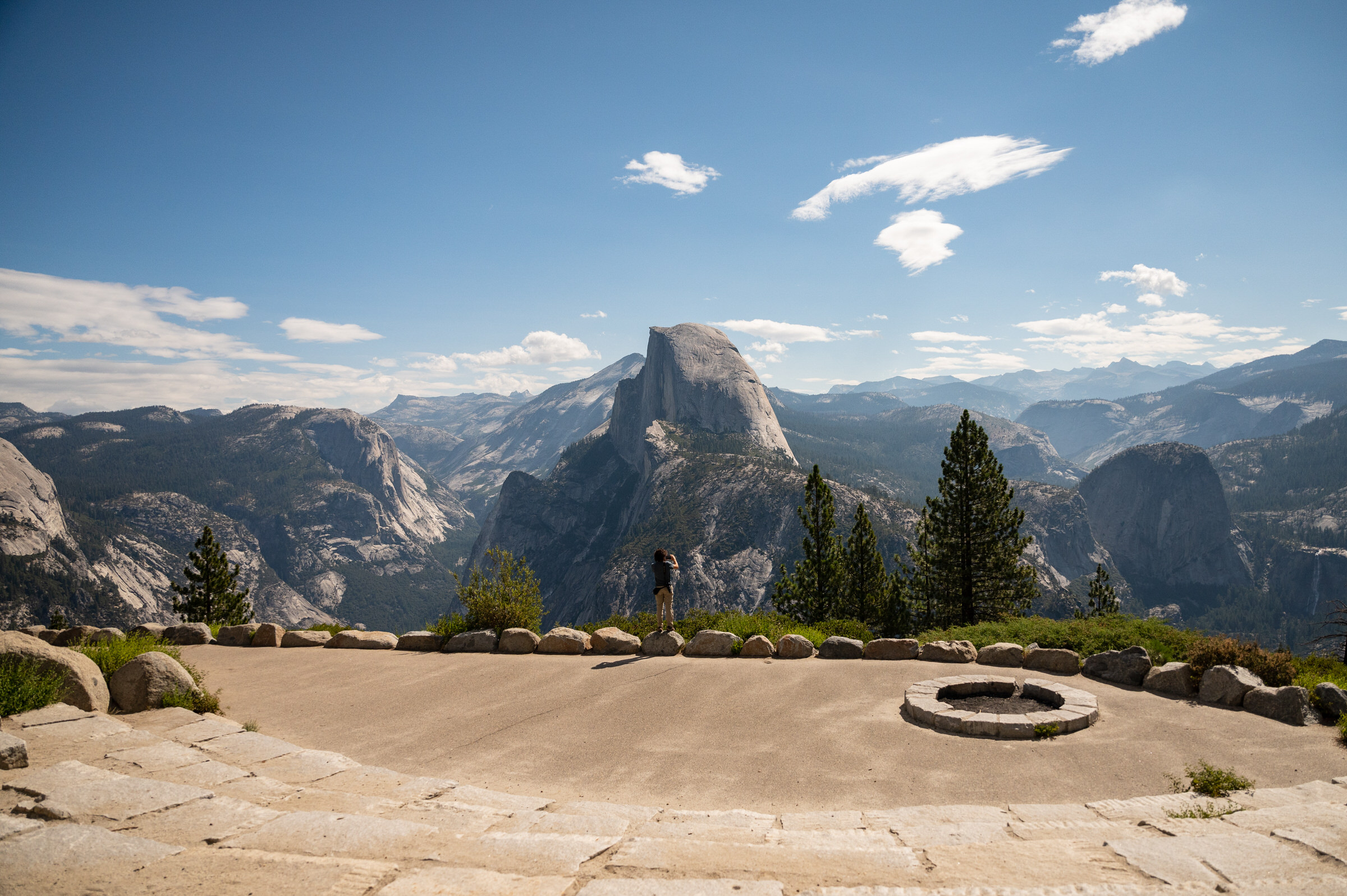 How do you get married at Glacier Point?
PERMITS, PRICING & GUEST COUNT
To get married at Glacier Point you'll need a wedding permit from Yosemite National Park. The permit for this is $250 and can be applied for up to a year in advance.
You can have up to 50 guests at the Glacier Point Amphitheater. If you have less than 11 people total, you are not limited to the amphitheater and can get married anywhere at Glacier Point.
For a full list of ceremony options view this Yosemite guide.
How hard is the hike to Glacier Point?
Glacier POINT LOCATION AND HIKING INFO
The great thing about Glacier Point is that it's extremely accessible. There's no hike required to get to the location, you can drive right up to it!
However, if you are looking to do some hiking on your wedding day there are trails that depart from Glacier Point. You can also choose to do the 4 mile trail to hike to Glacier Point from Yosemite Valley, which is an extremely difficult hike!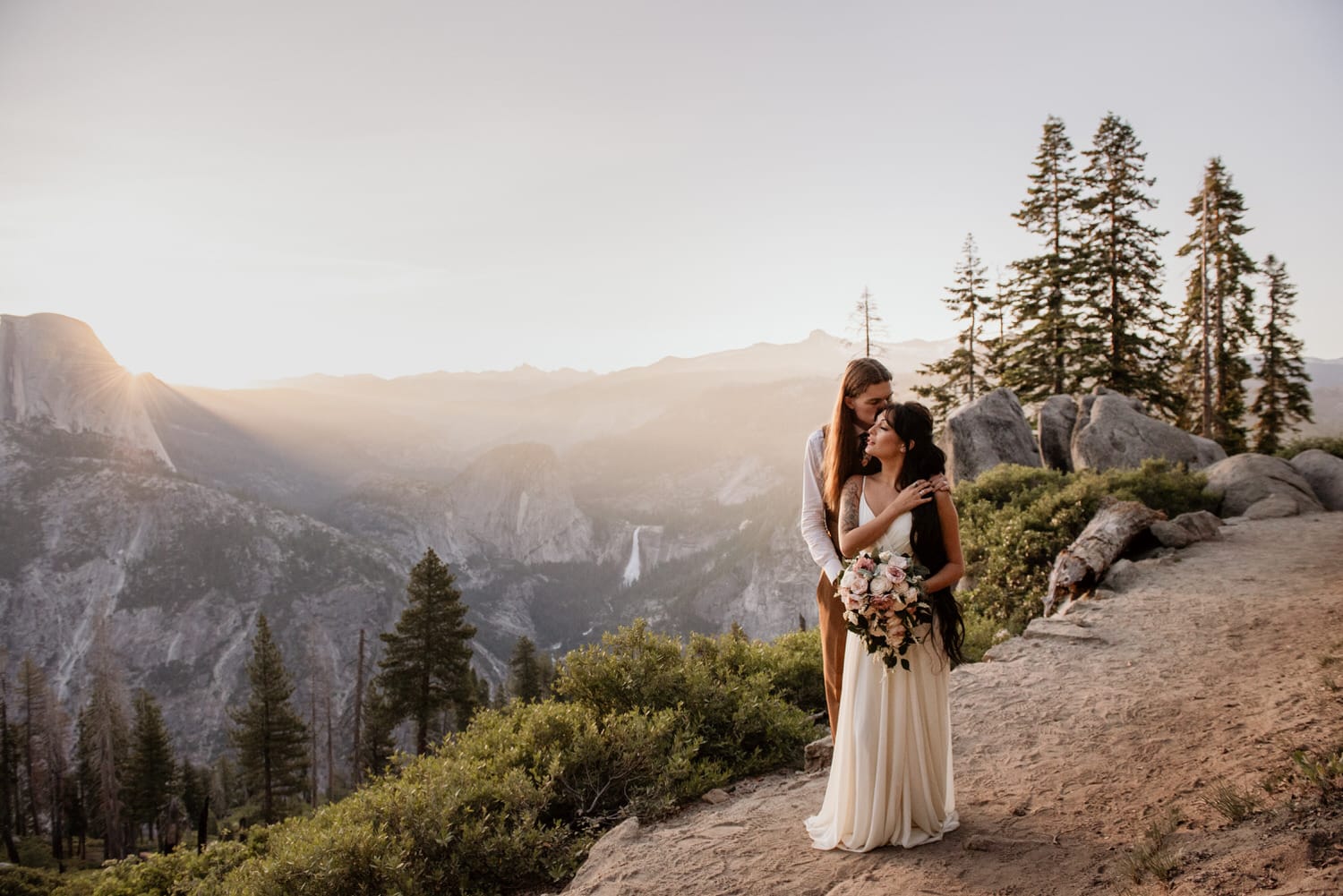 Best time to visit Glacier Point
WHEN TO PLAN YOUR CEREMONY
The best time to elope at Glacier Point is at sunrise for the best lighting and most privacy. As for any elopements, we always recommend a weekday (preferably Monday-Thursday) to have the best chance at privacy on your day.
Glacier Point road is closed during the winter, and weddings are not allowed in July or August.
Yosemite Wedding Packages
PHOTOGRAPHY + VIDEOGRAPHY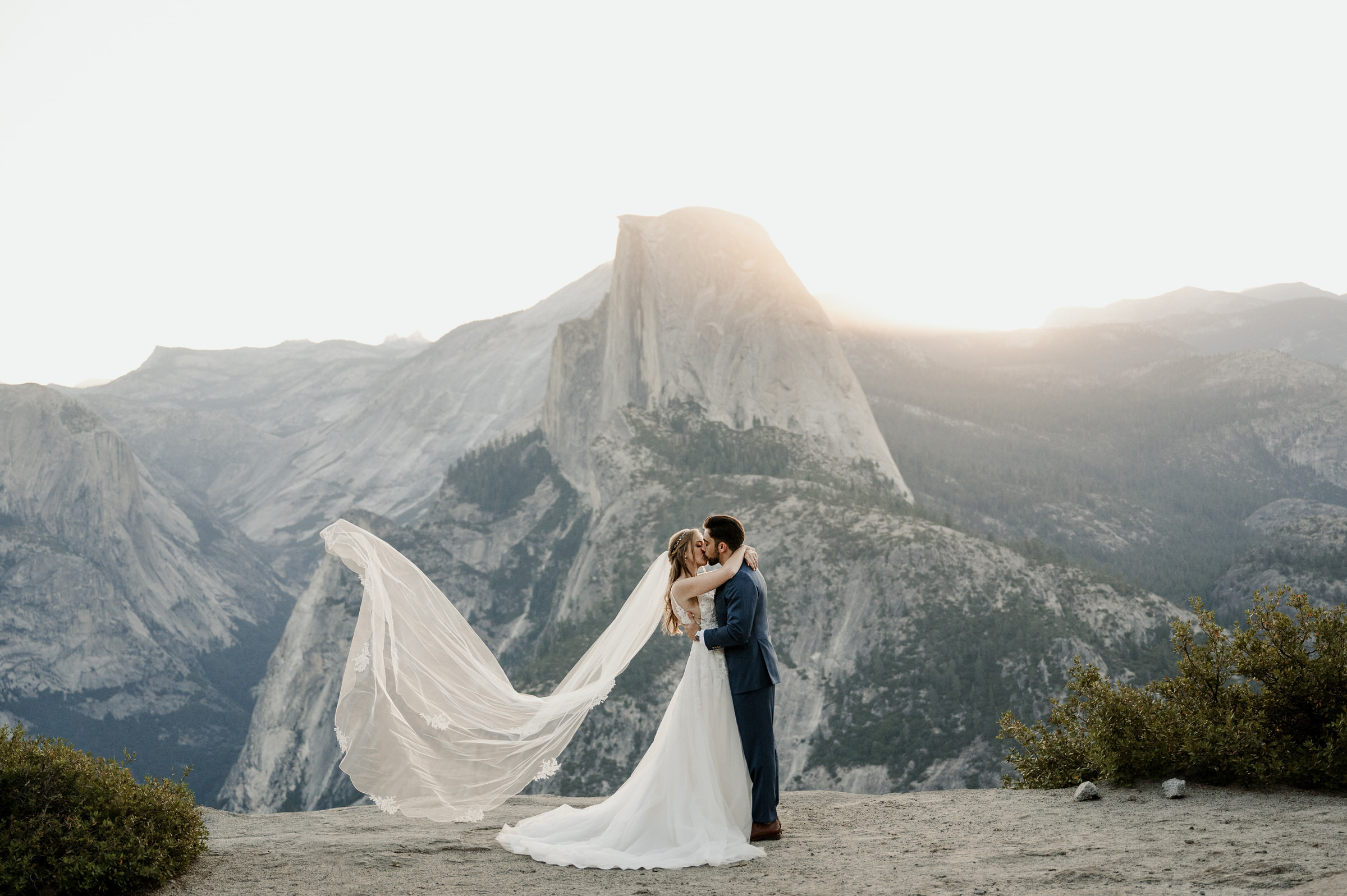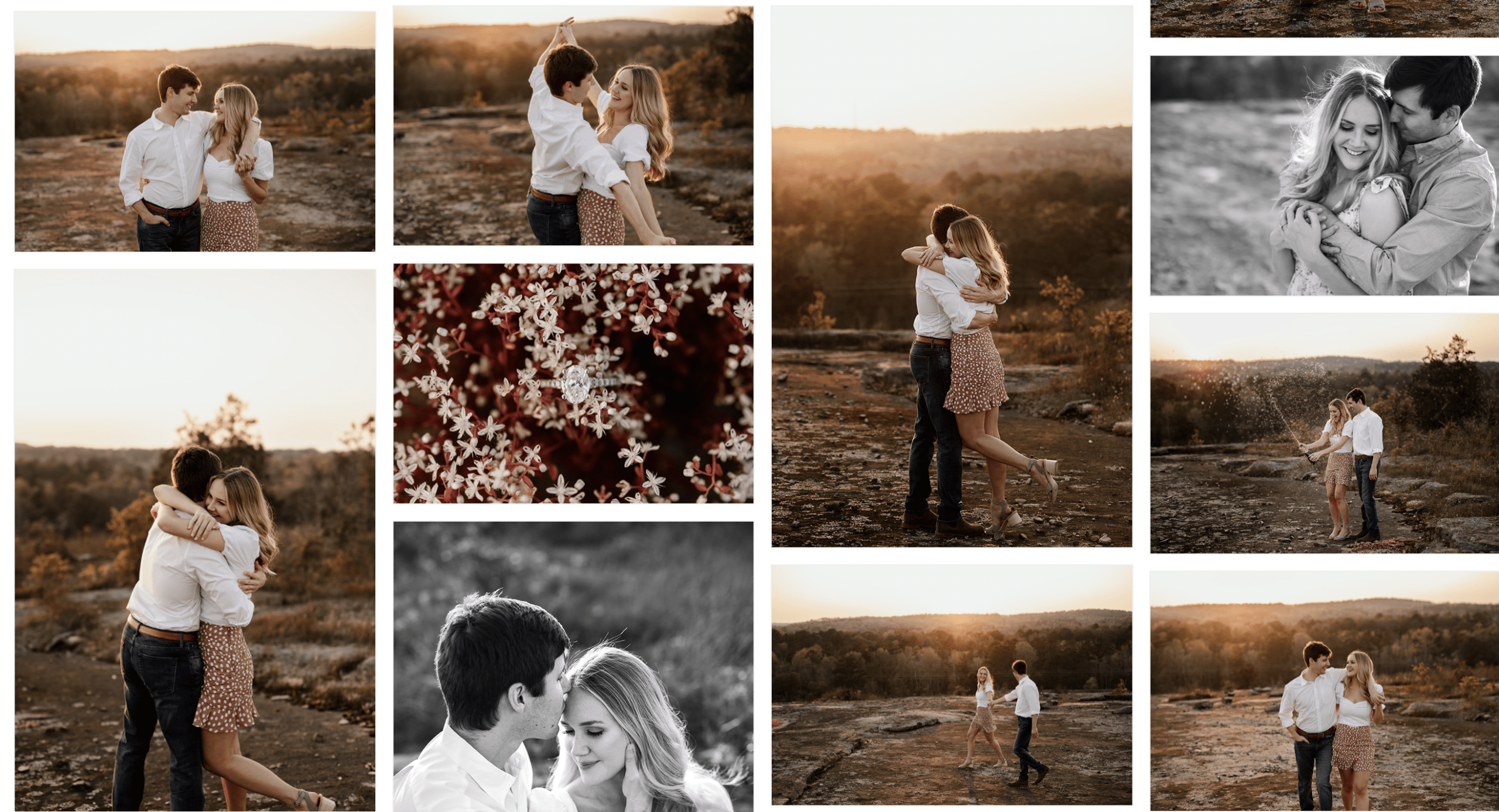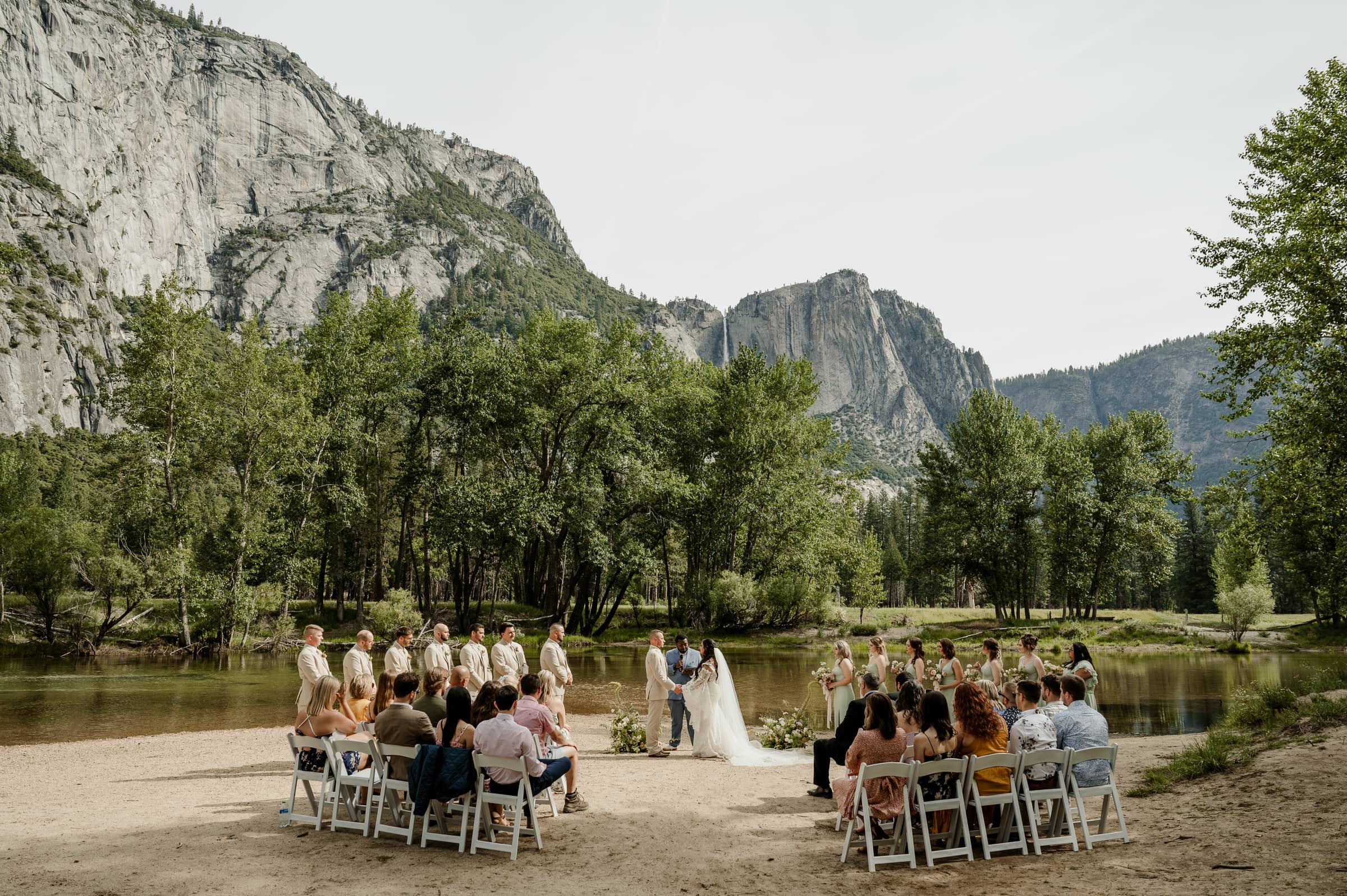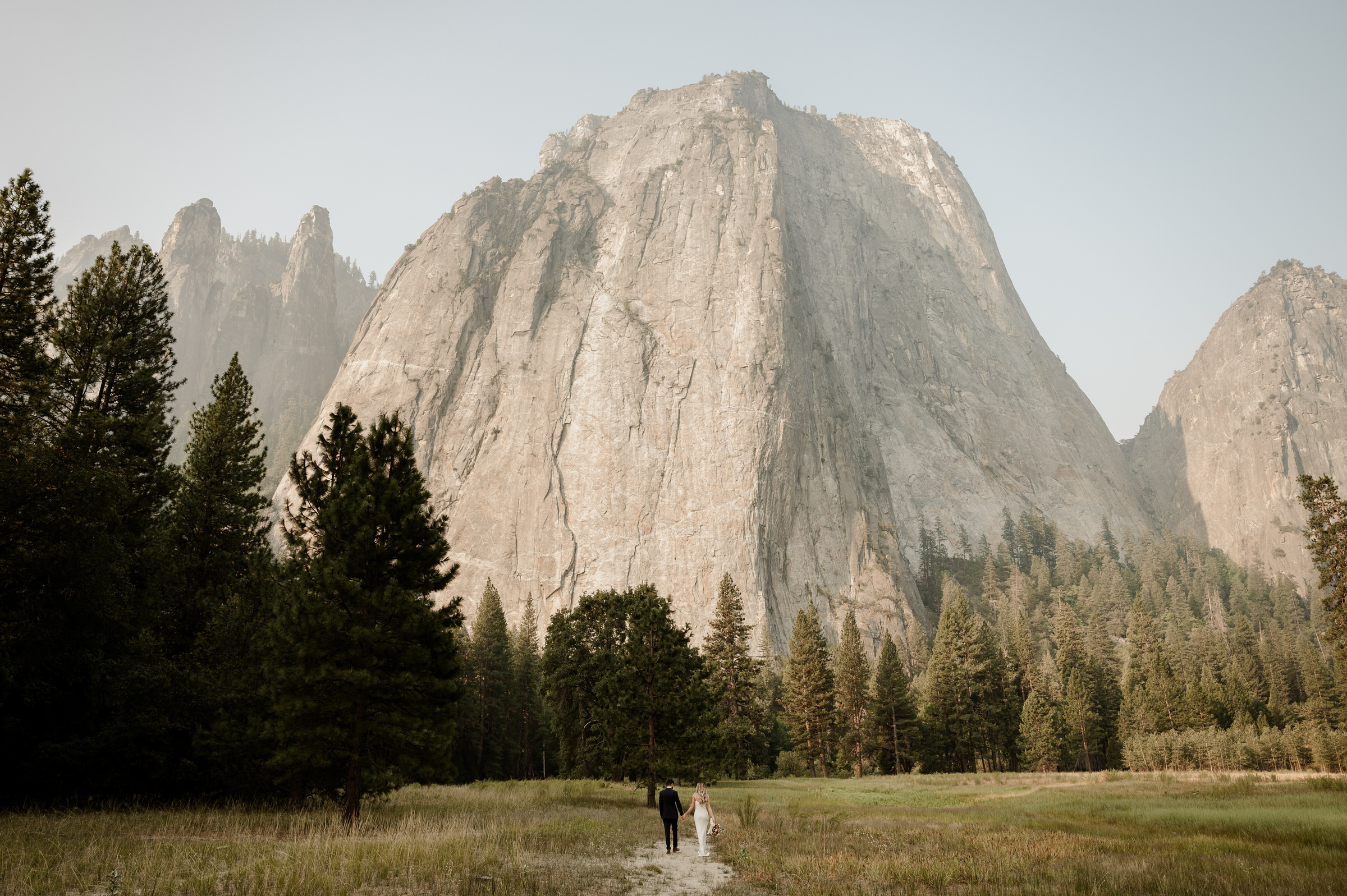 A professional photography team and optional video services to capture every moment on your wedding day.
We'll create a custom timeline for you for the best experience, lighting and photos throughout your day.
We'll walk you through being in front of the camera with prompts and direction for natural posing. No experience necessary!
Professionally edited images delivered via an online gallery within 2-3 months with print shop access.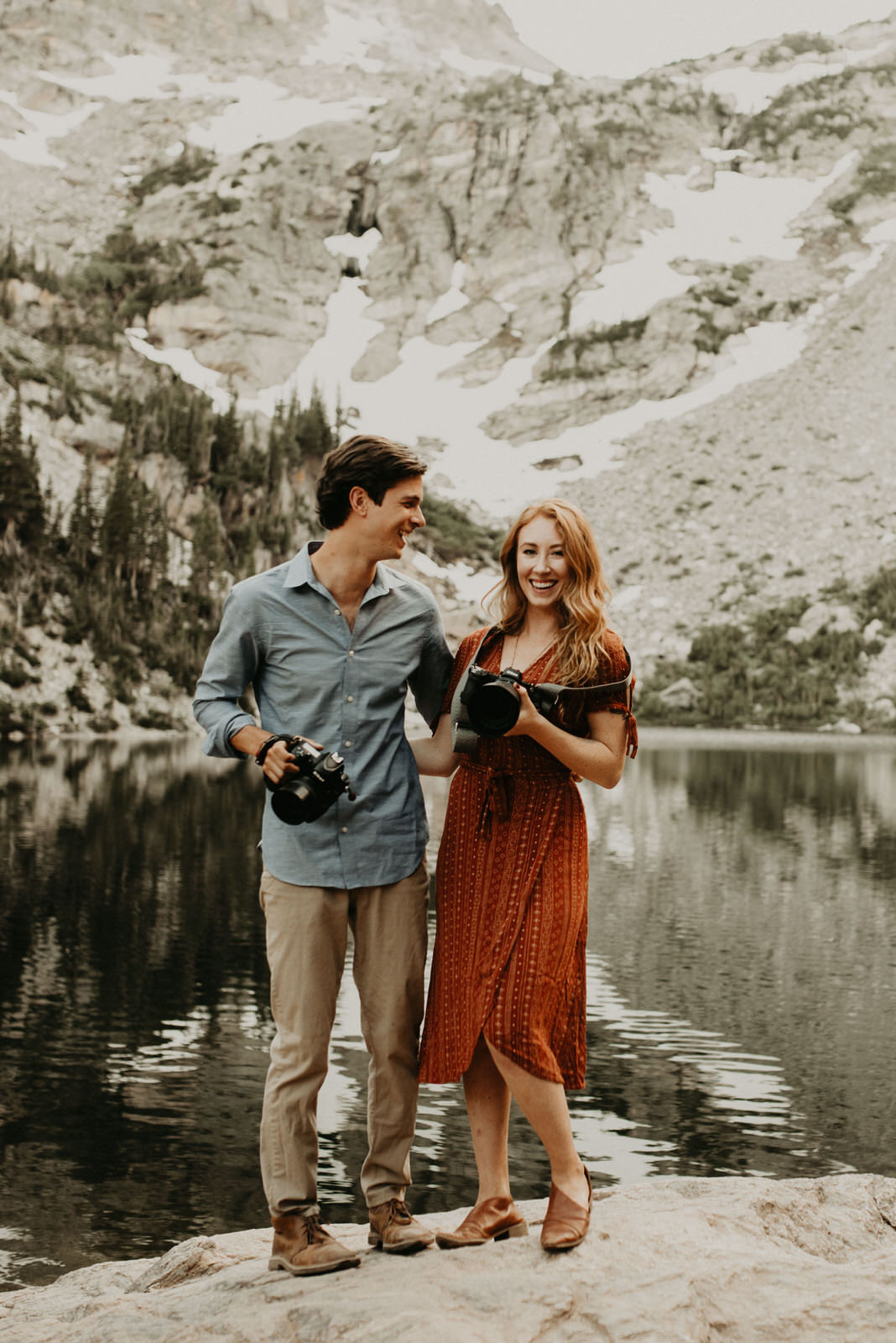 THE HUSBAND AND WIFE TEAM BEHIND AUTHENTIC COLLECTIVE
We're Sav & Greg, your photography and videography team for elopements and intimate weddings.
As Yosemite elopement photographers we've spent countless hours exploring the park and finding the best locations. We'd love to talk with you about photographing your Glacier Point Amphitheater wedding!