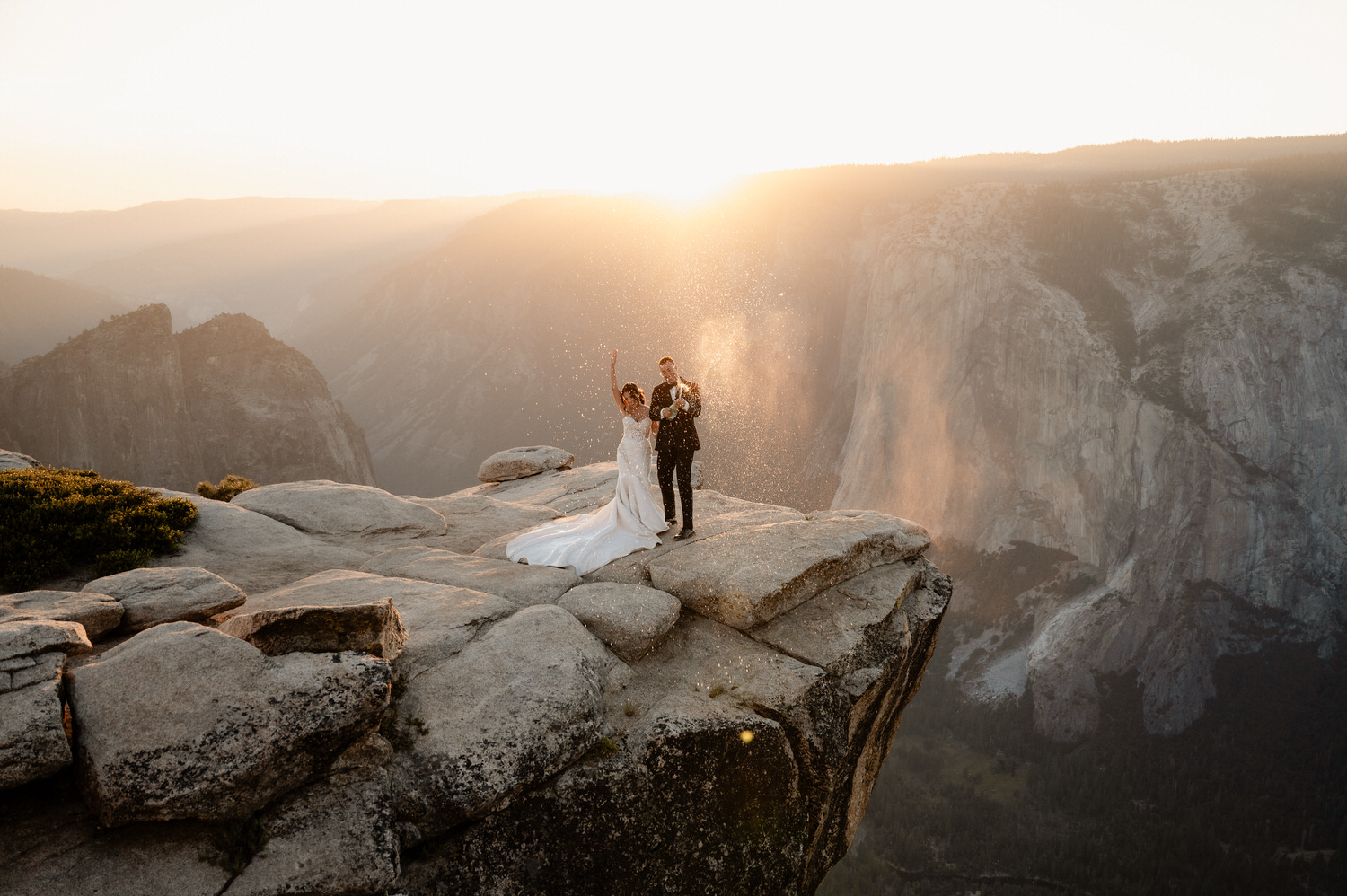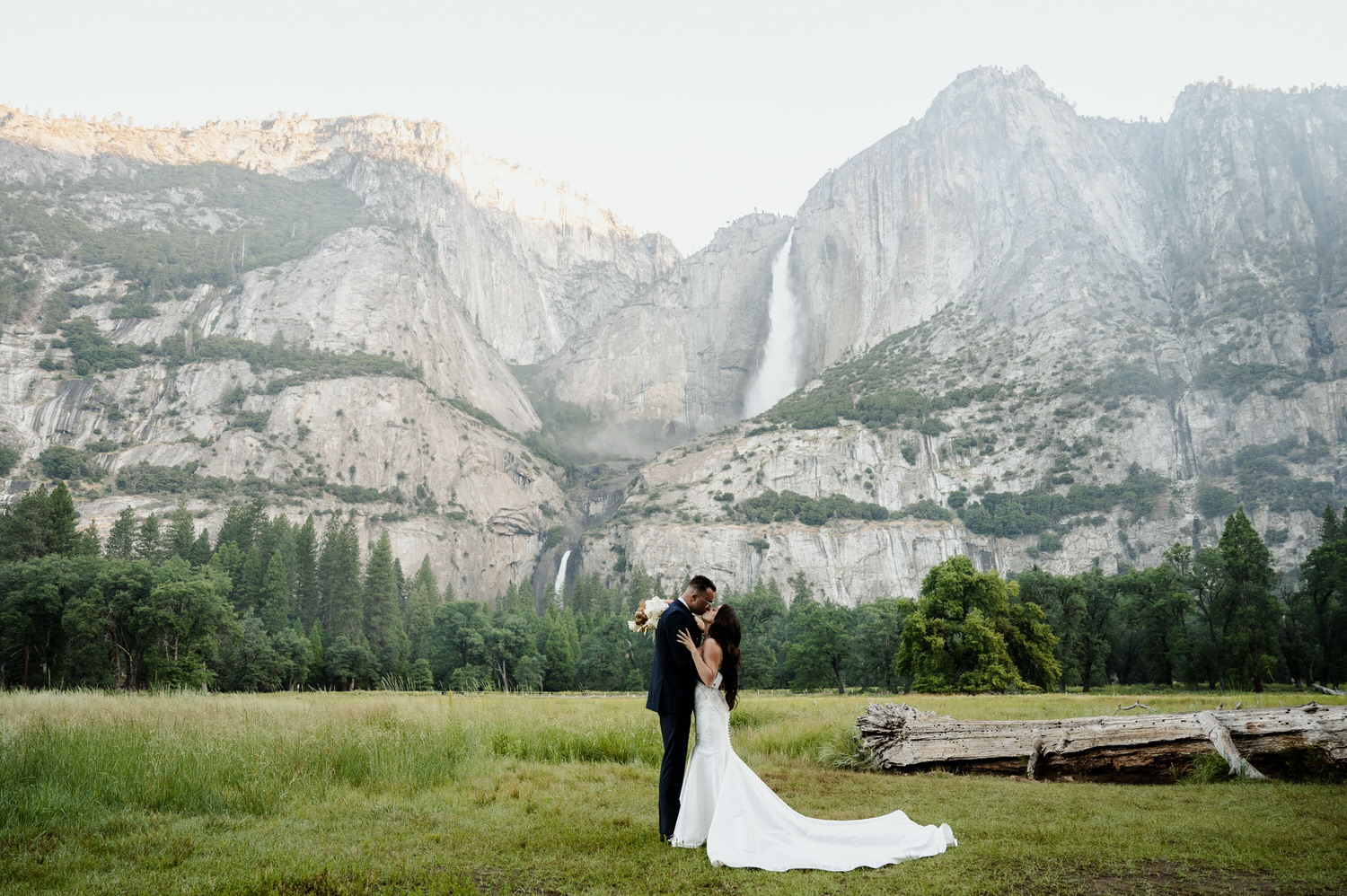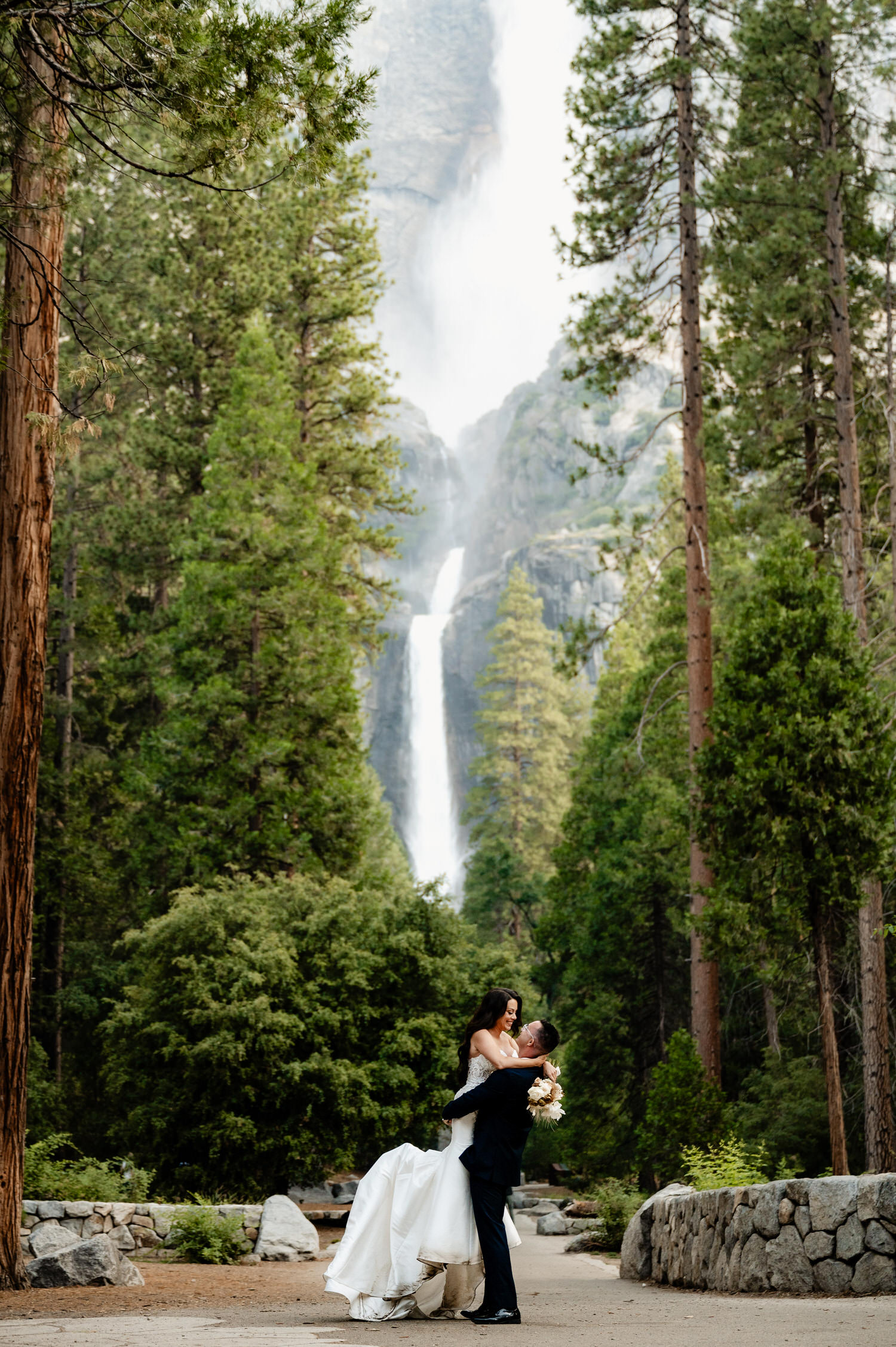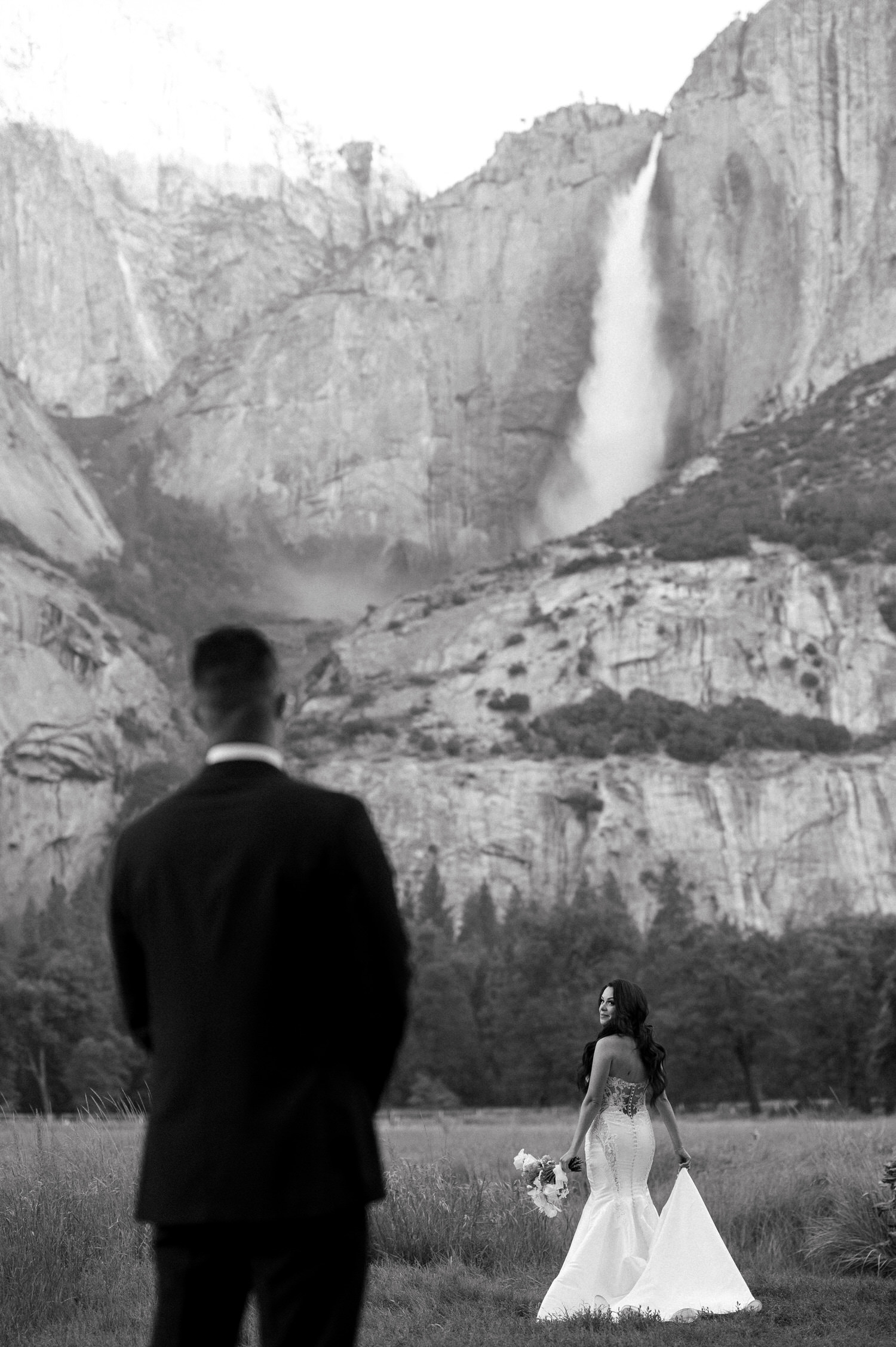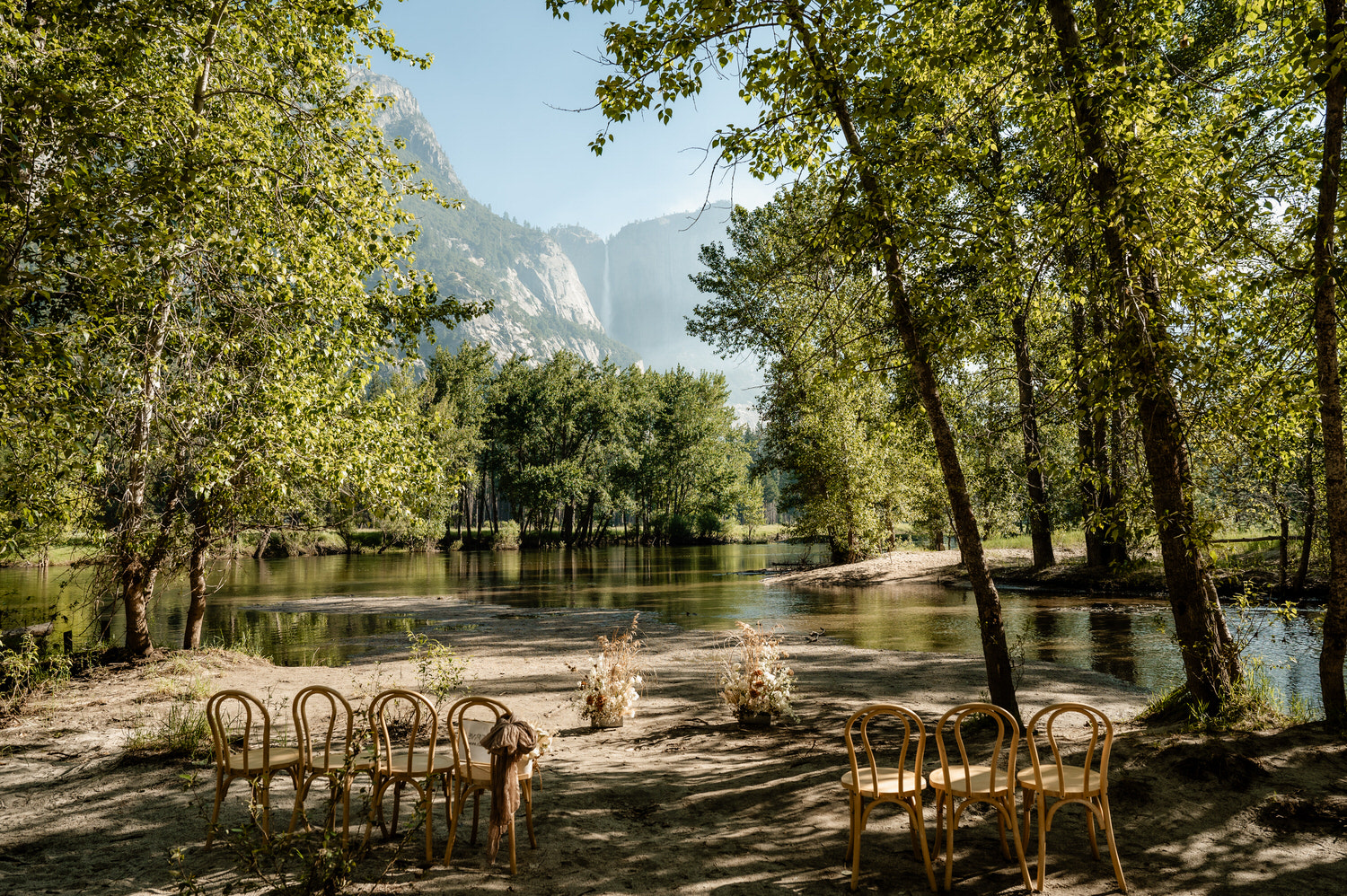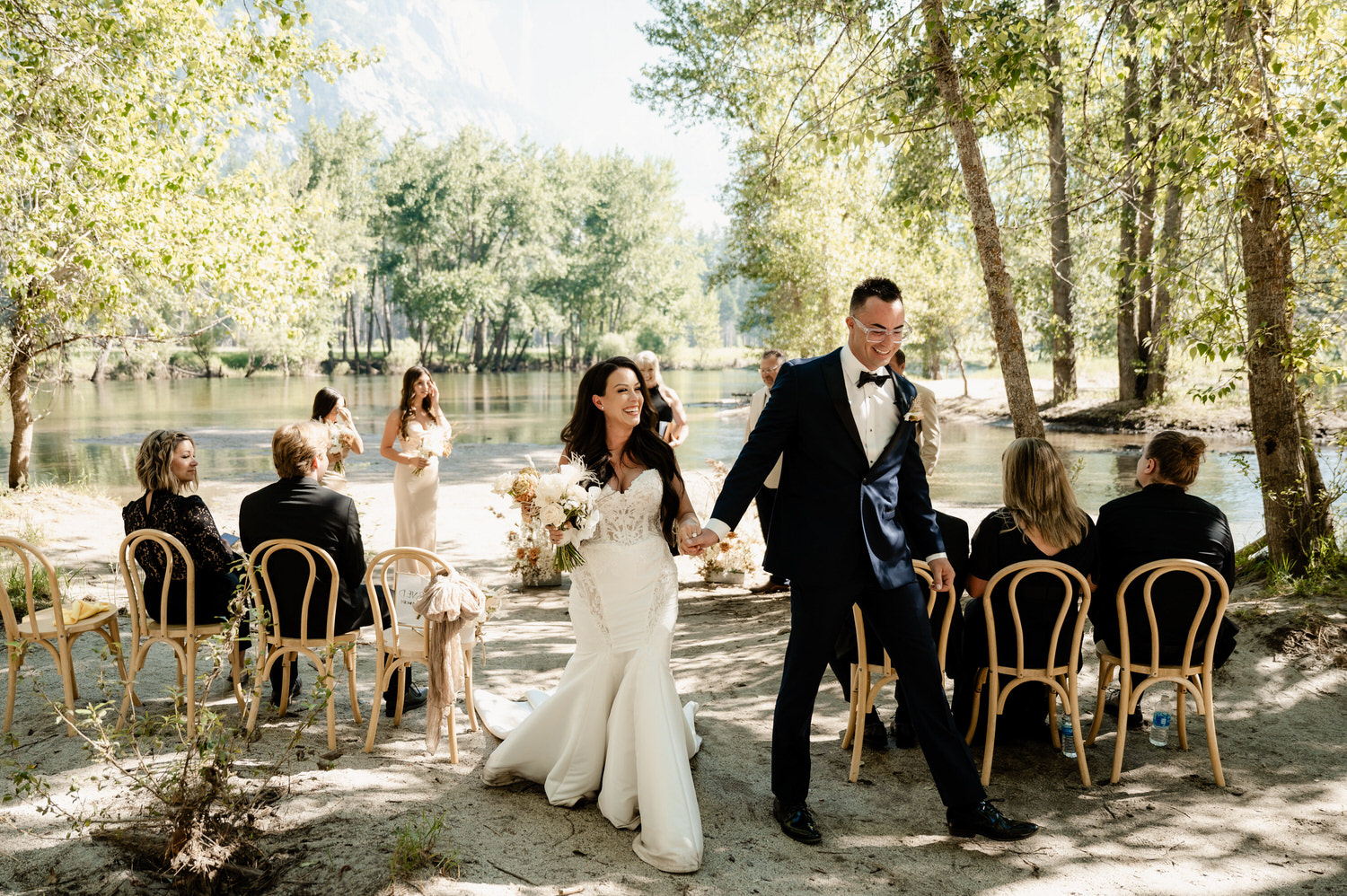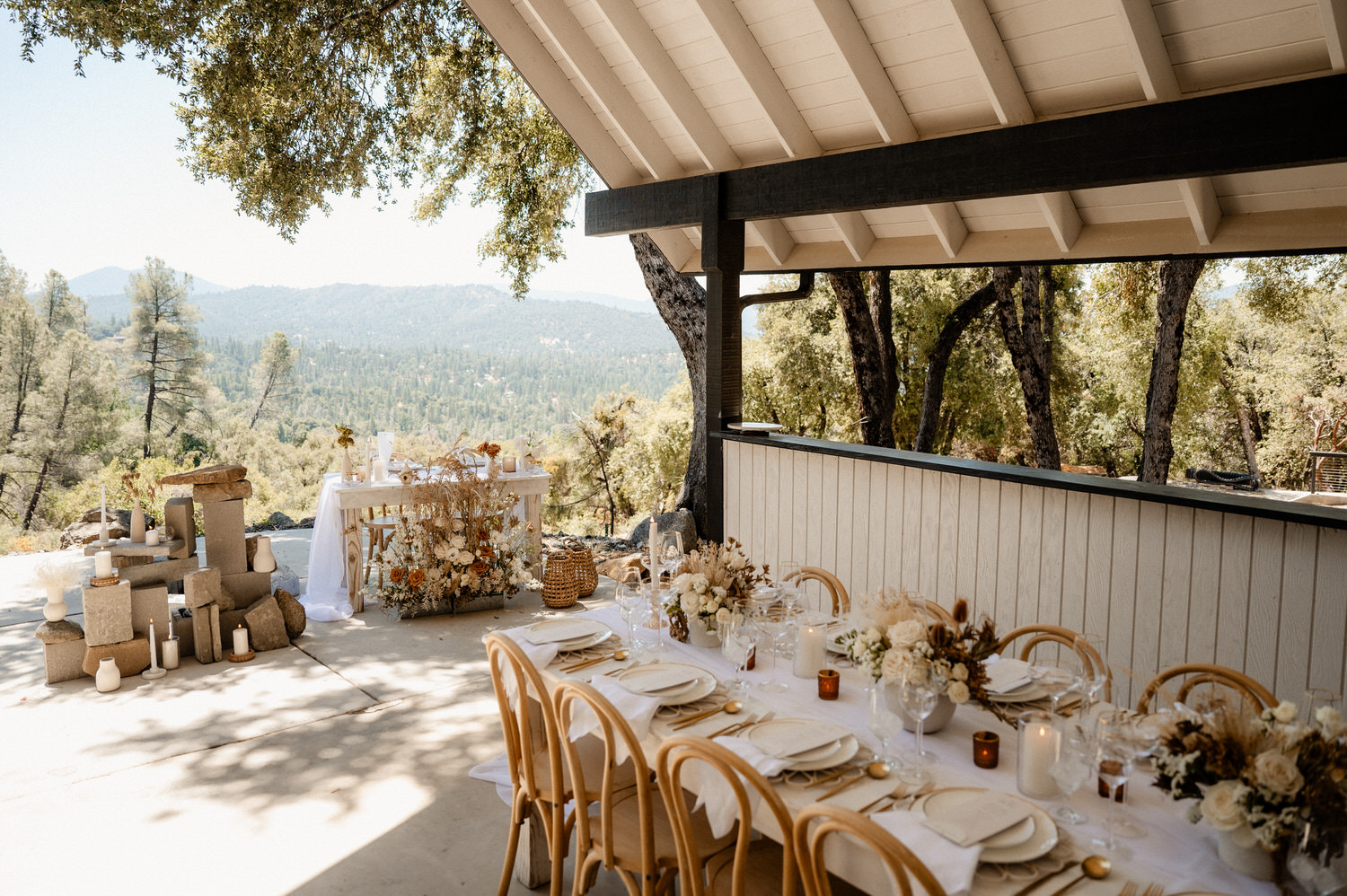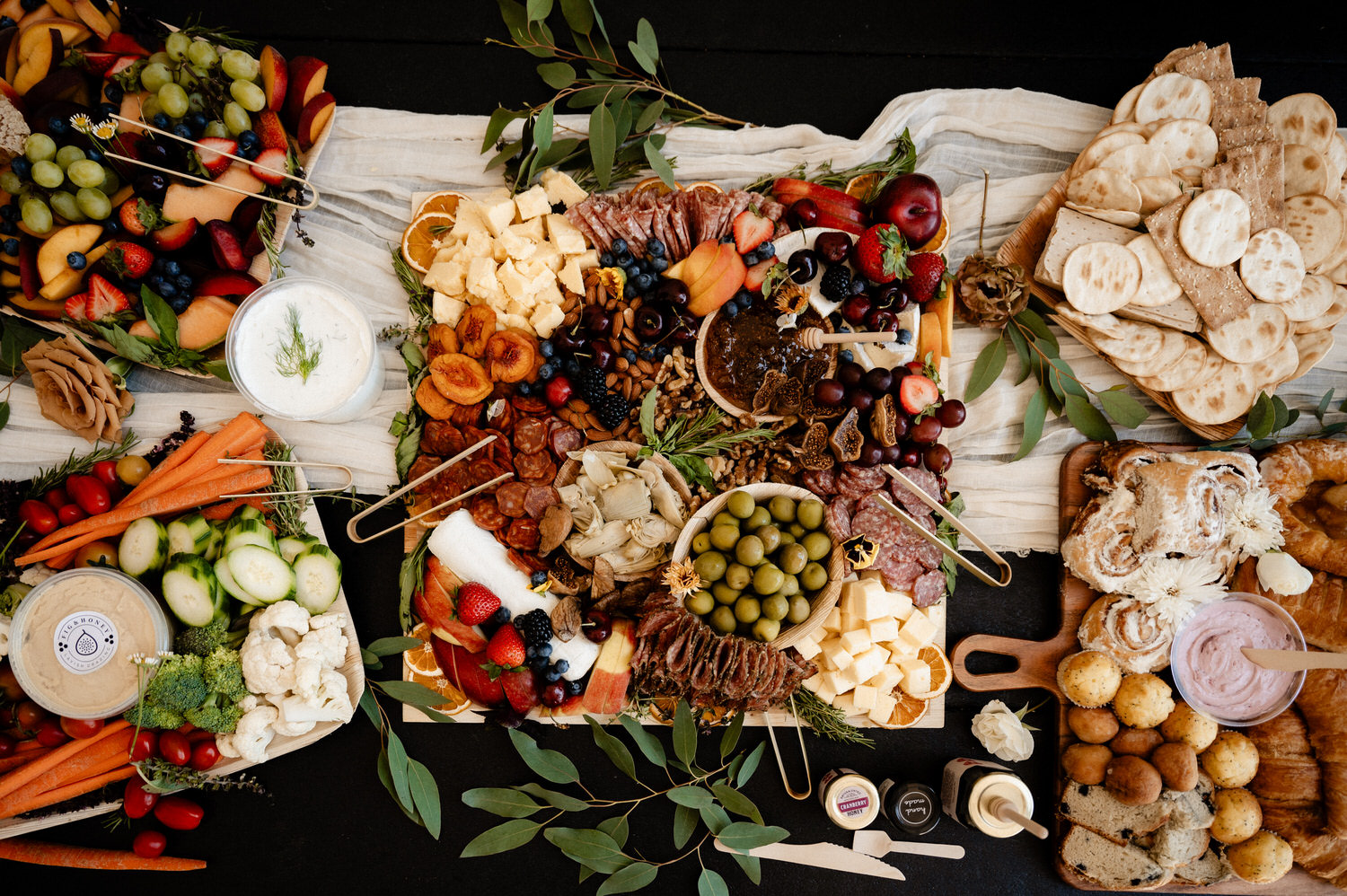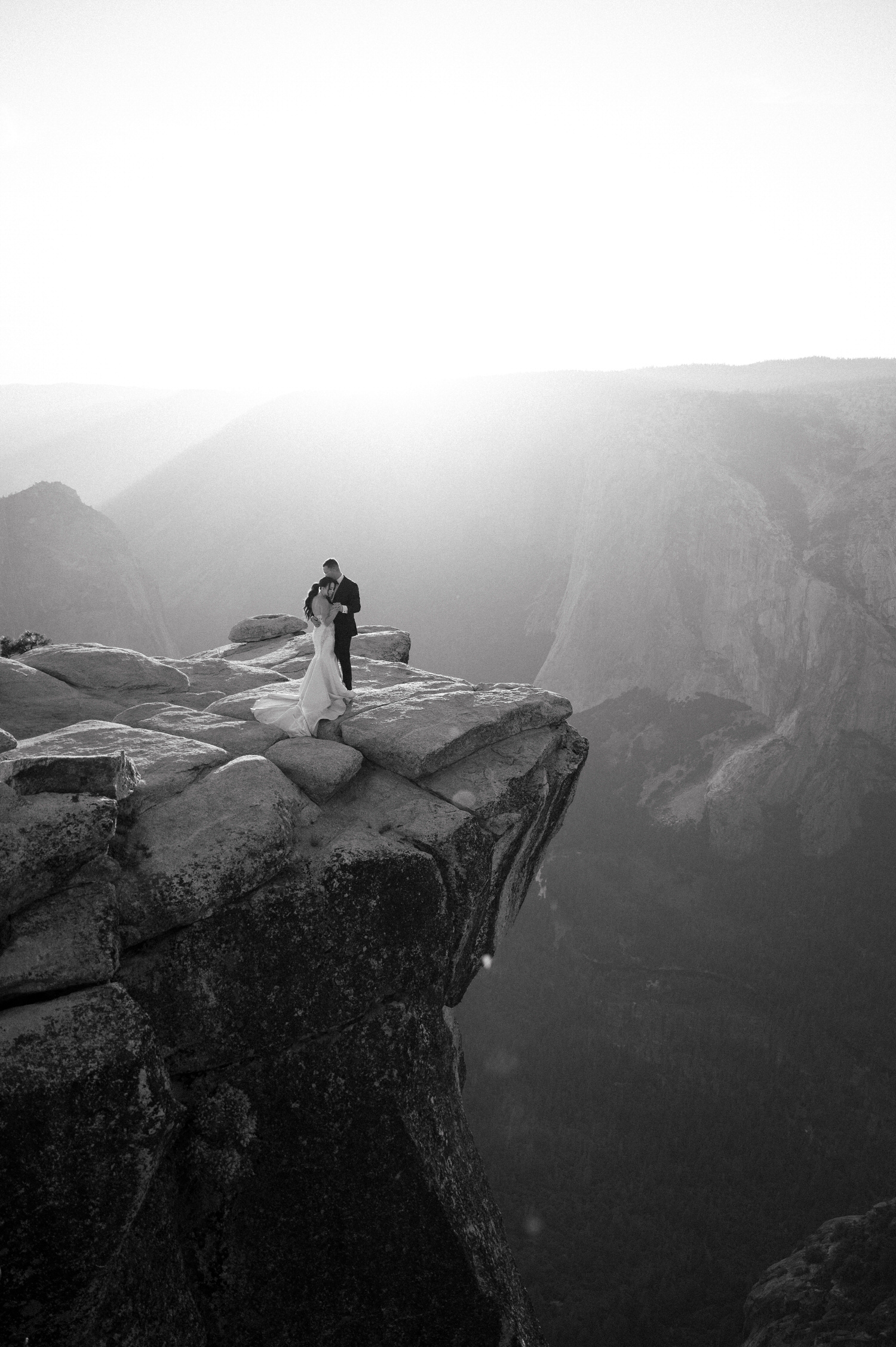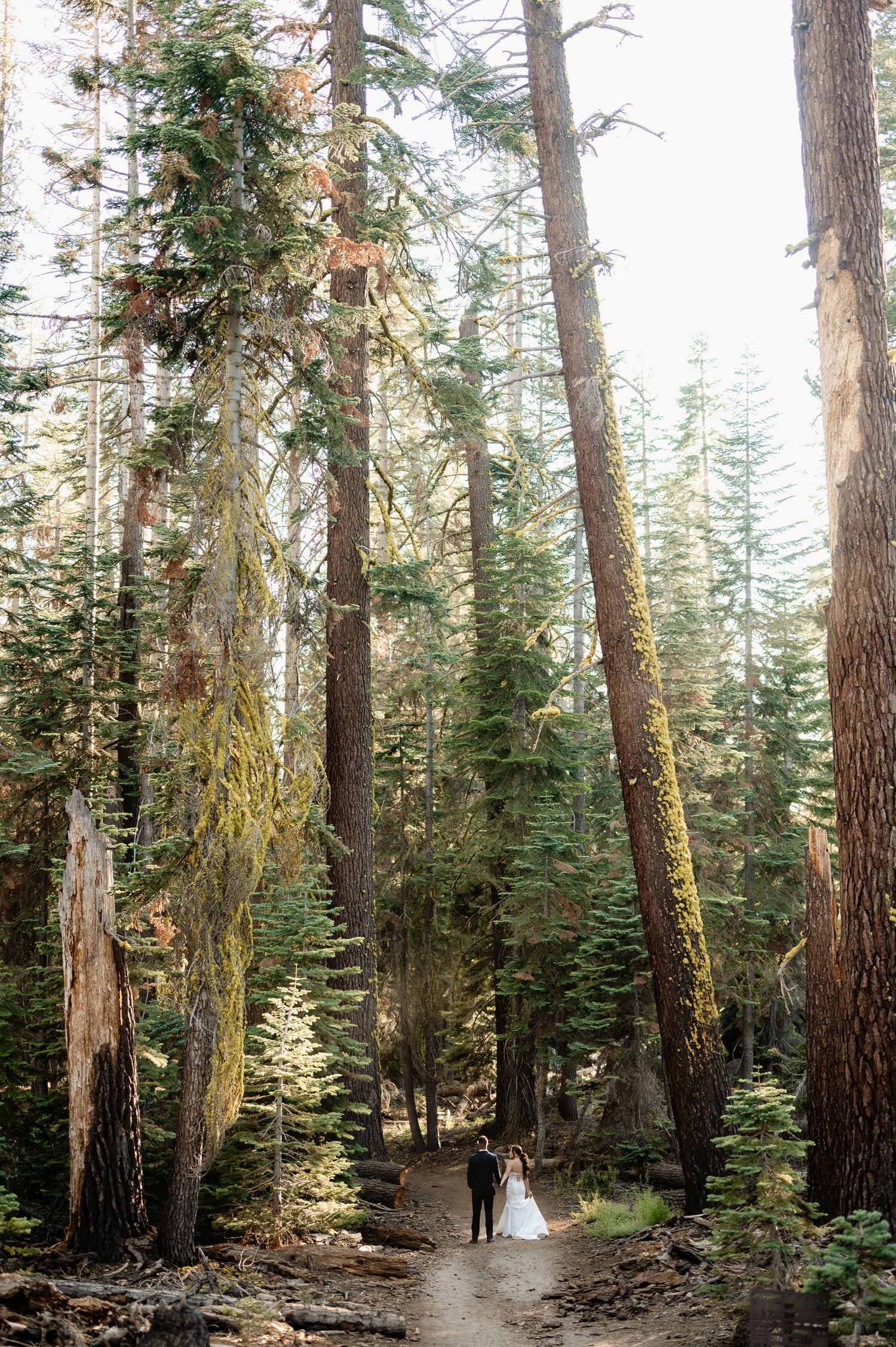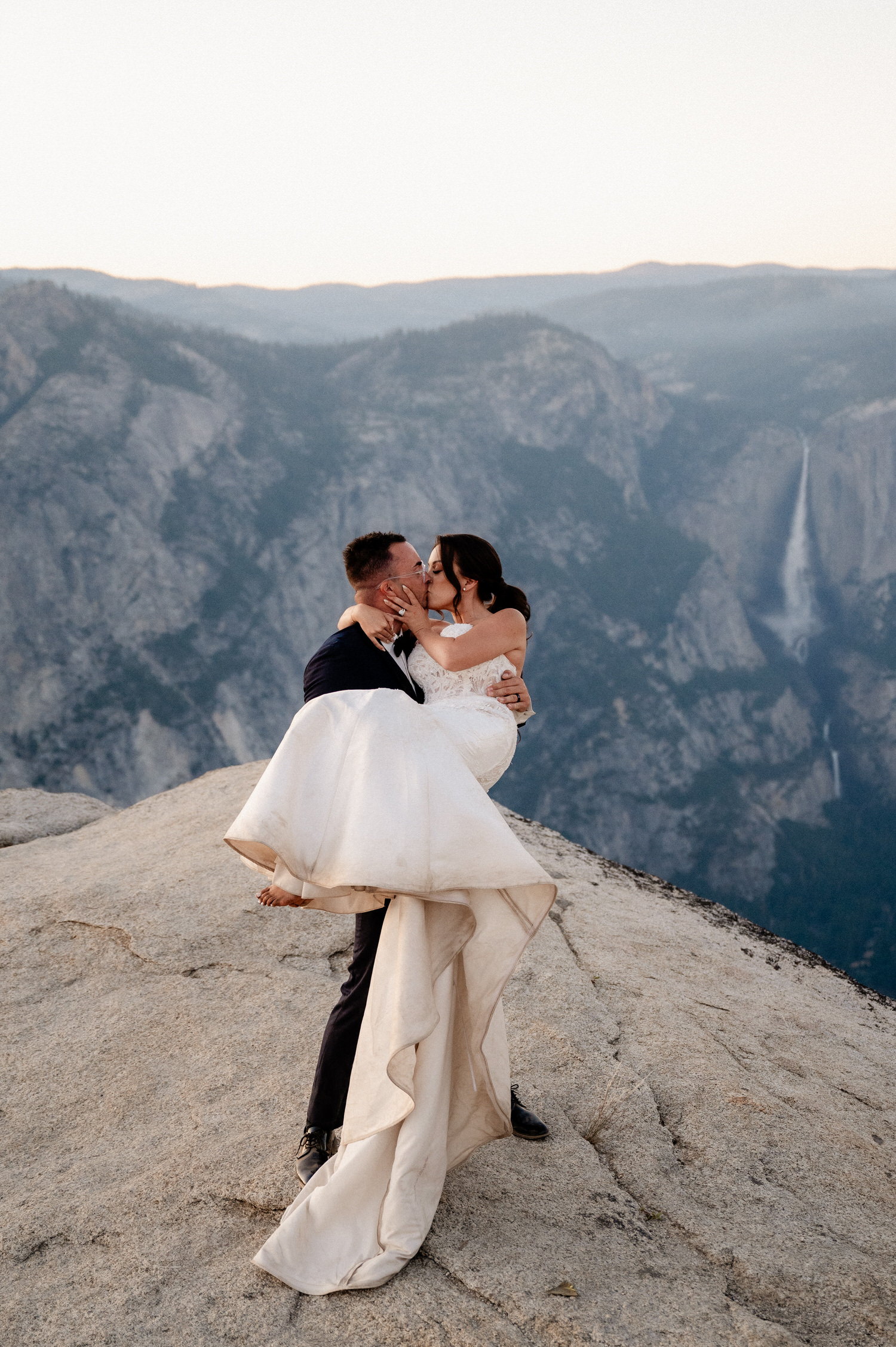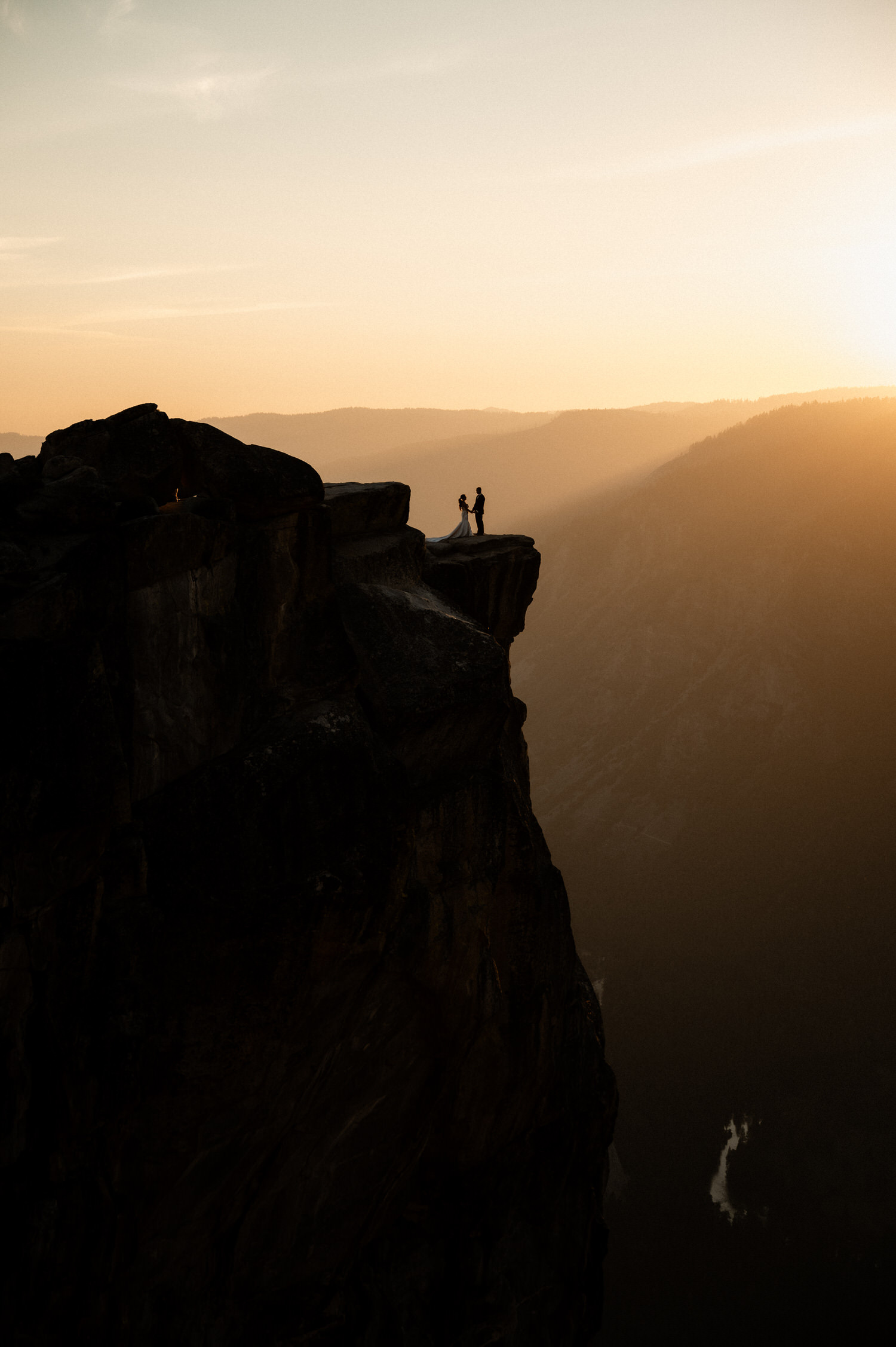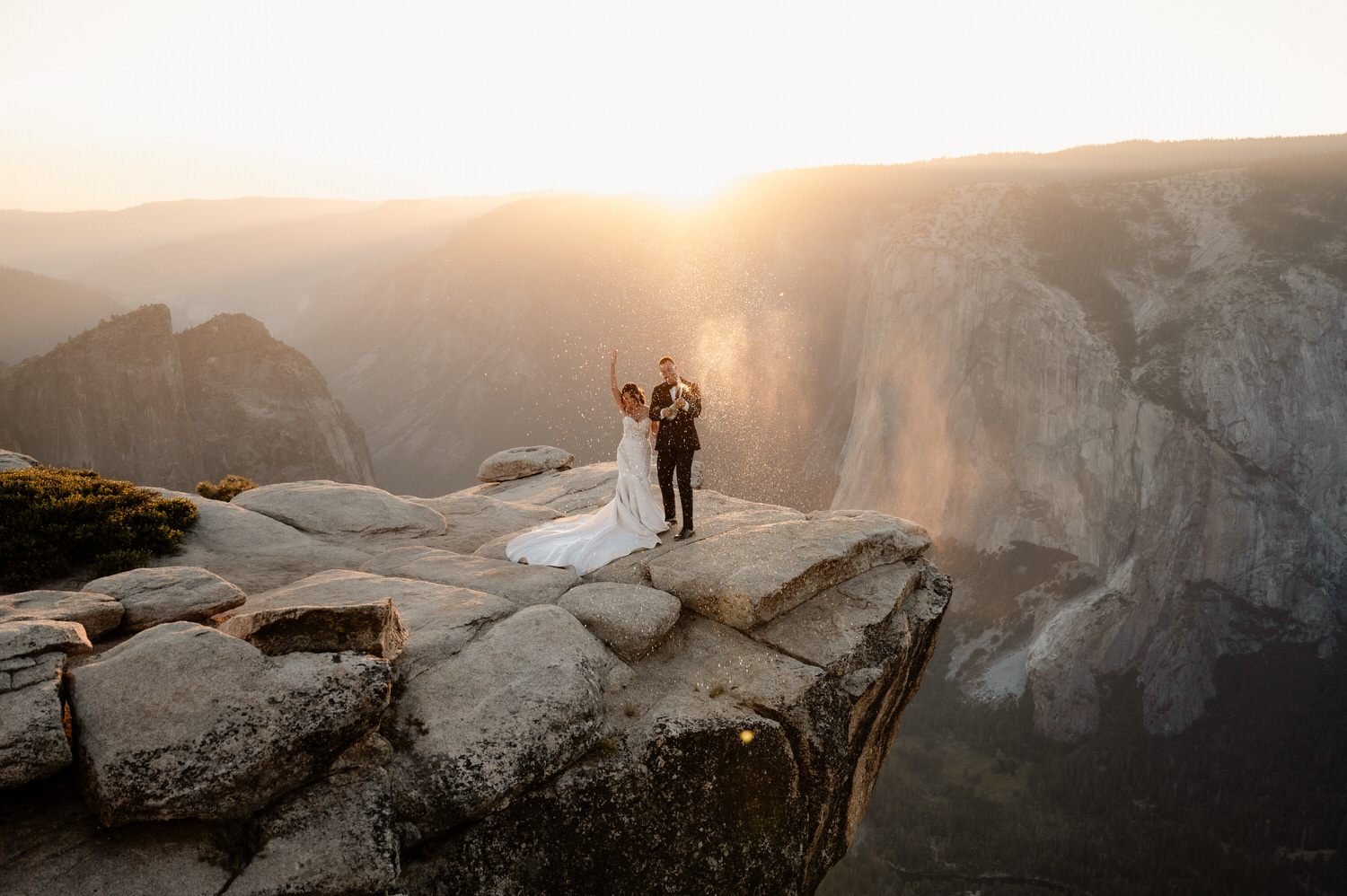 Nothing beats a multi-day elopement in a national park! When you're traveling to a beautiful destination for your wedding, one day just isn't enough. Having two days of photo coverage provides the opportunity explore multiple locations and get photos in a variety of landscapes AND having enough time to really relax and soak everything in instead of feeling rushed. Kaylie & Mitch opted for a two day elopement in Yosemite so they could spend some of their wedding with the few guests they invited, and some time for just the two of them.
Their wedding started at sunrise with a first look in Yosemite Valley, soaking in the views of Lower Yosemite Falls for their first look. They got exceptionally lucky for their mid-July wedding, as typically the falls are quite small by that time of year. However, there had been unusually heavy snowfall and flooding prior in the season which lead to a rushing waterfall even in mid summer.
Just a few weeks prior, there was insane water levels in Yosemite Valley that flooded the meadows, paths and even ceremony locations. Luckily, the water levels lowered enough that they could still find a small area on Sentinel Beach for their small ceremony. After the ceremony, we all headed to their vacation rental where Ember and Stone Events had set up an incredible intimate reception with a charcuterie board, cake and drinks.
The next evening we met back up at a lush meadow with epic views of El Capitan (you might recognize it from Free Solo). Then, Kaylie & Mitch helped each other get back into their wedding attire and we started our hike to Taft Point. We hiked through the woods until we reached the stunning vistas with dramatic cliffs. They explored the area, soaking up the views and watching the sunset behind the mountains. Finally, they popped some sparkling water (LNT friendly) to end off their elopement!