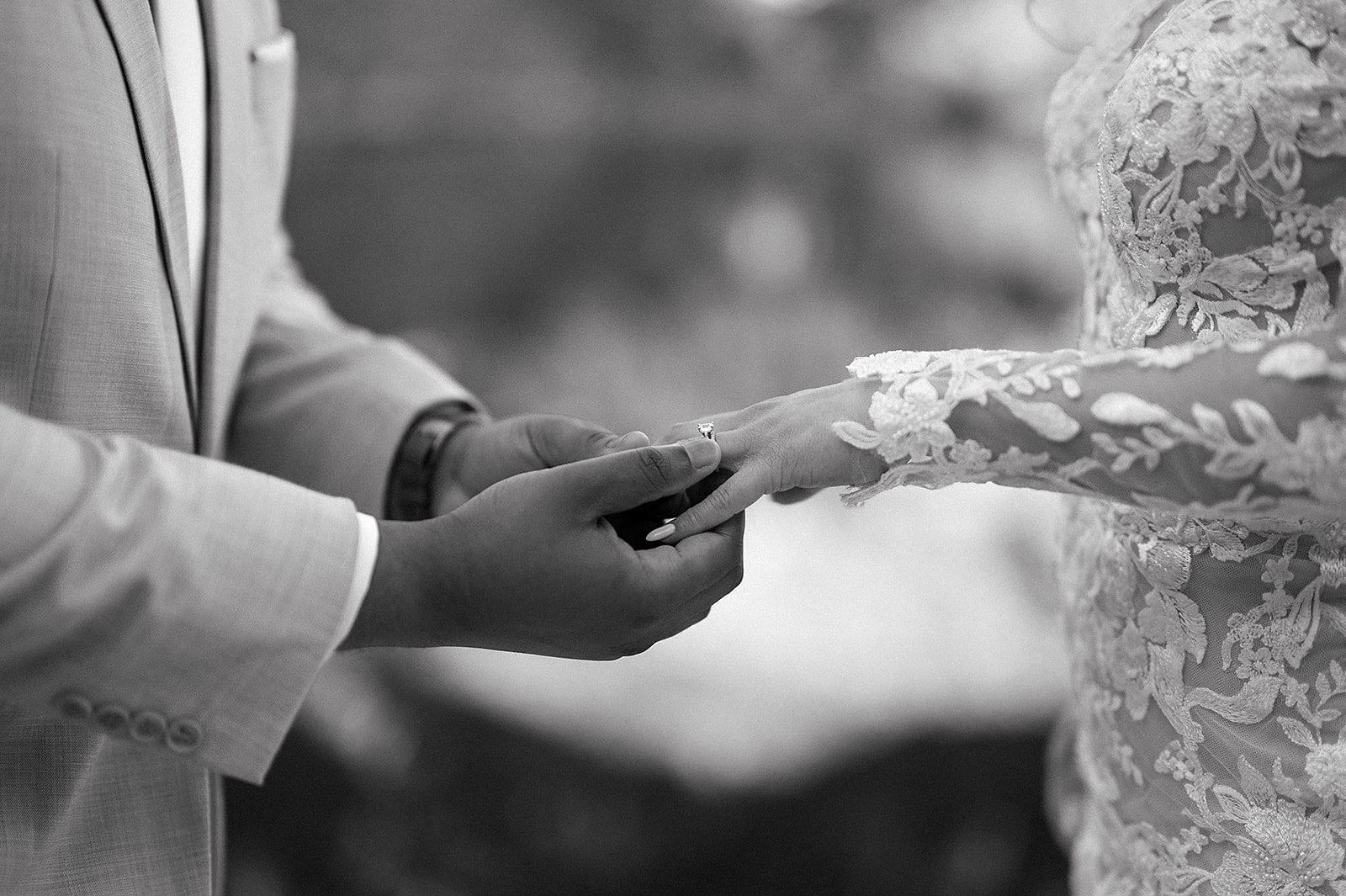 Self-Solemnization in Colorado
WHAT IT IS, WHY IT'S AWESOME AND HOW TO DO IT.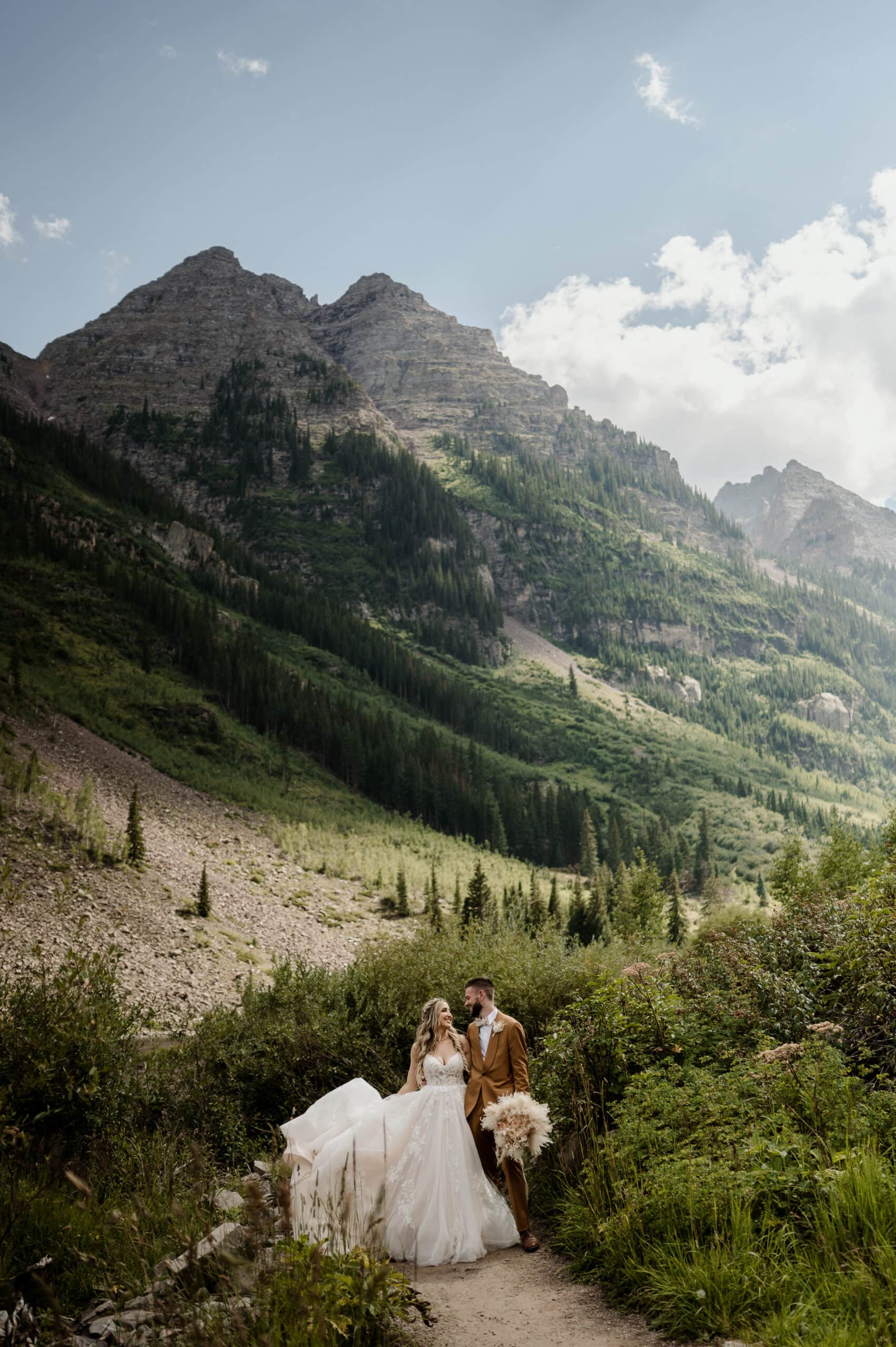 What is Self-Solemnizing?
Self-solemnizing is the ability for a couple to marry themselves without the need for an officiant or witness. This is a huge benefit for couples that want to elope as it allows more freedom, intimacy, personalization and saves time and money.
Self-solemnization is based on the belief that marriage is a contract between two consenting individuals and does not require the involvement of a third party.
Colorado is one of the only states that allows couples to marry themselves without any witnesses, additional paper work or conditions (Washington DC is the other location). There are a few other states such as California, Pennsylvania, Wisconsin, Nevada, Maine, Kansas and Illinois that allow self-solemnization to some extent, but have additional rules or conditions that need to be met.
Colorado isn't just the most beautiful state to elope, it's also the easiest!
self-solemnizing in Colorado
Intimacy & Personalization
Self-solemnizing can be a symbolic way for the couple to emphasize that their commitment is primarily to each other and not to any religious or legal institution.
It's a very intimate and personal way to exchange vows and make a commitment to each other. Feel free to customize your ceremony to reflect your unique values and relationship.
Self-solemnizing allows you as the couple to have complete control over your wedding ceremony, without the need for an officiant or witnesses.
Your dog can sign your license!
This eliminates the need to find and hire an officiant, which will save you time and money.
Self-solemnizing provides so much more flexibility for where and when you want to get married. You can even be spontaneous!
Yep, you read that right! Since you don't need a real witness, you can get an ink pad and have your dog's paw print on your license!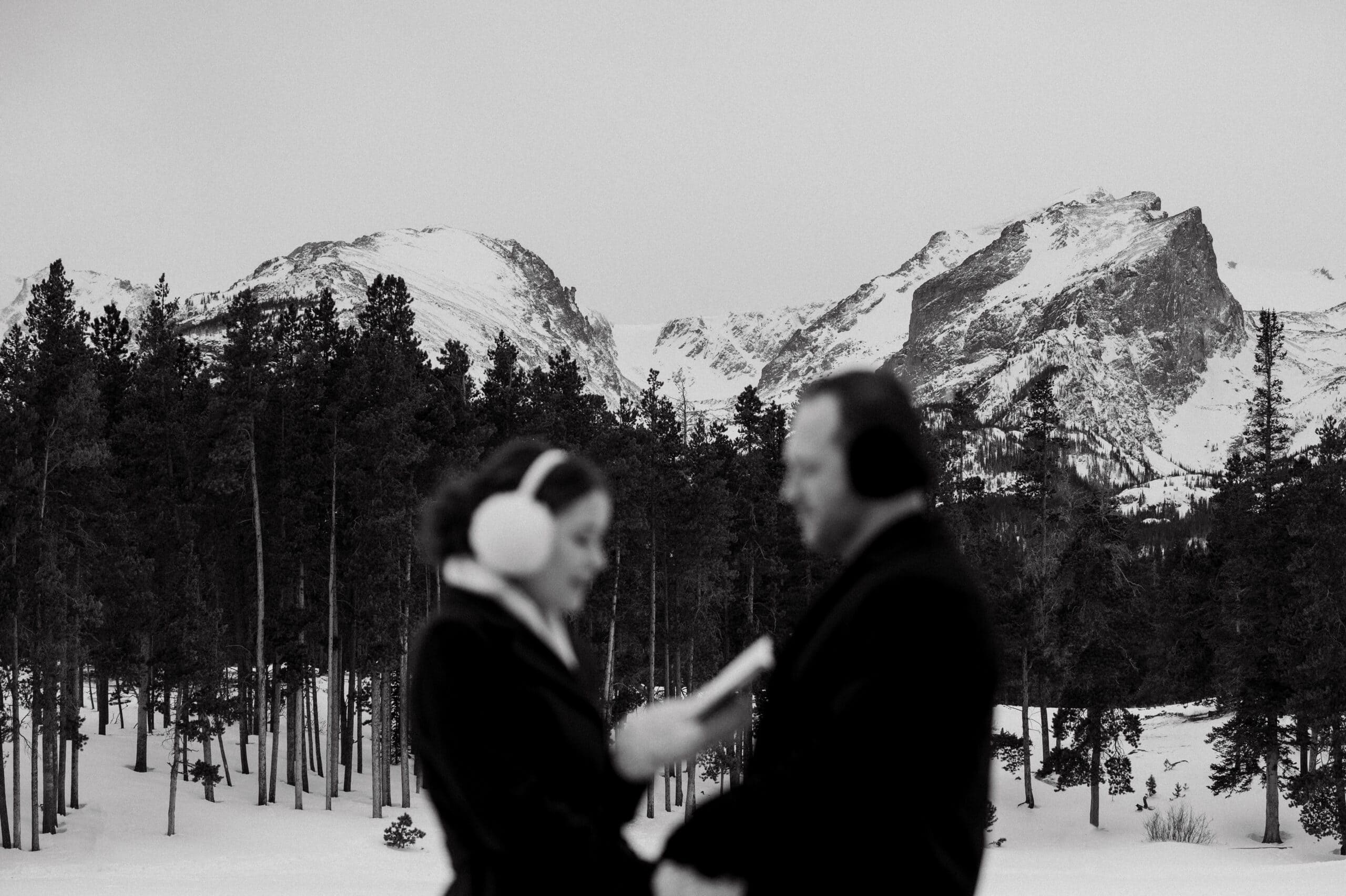 Self-solemnization is based on the belief that marriage is a contract between two consenting individuals and does not require the involvement of a third party.
How To Self-Solemnize In Colorado
Since most couples fly into Denver to start their adventure, we've outlined the process for obtaining your marriage license there. However, if you're getting your license elsewhere in Colorado you'll want to look up the county's process to ensure you follow their guidelines.
Here's how to self-solemnize in Colorado in 5 easy steps:
step 1 - Complete the online application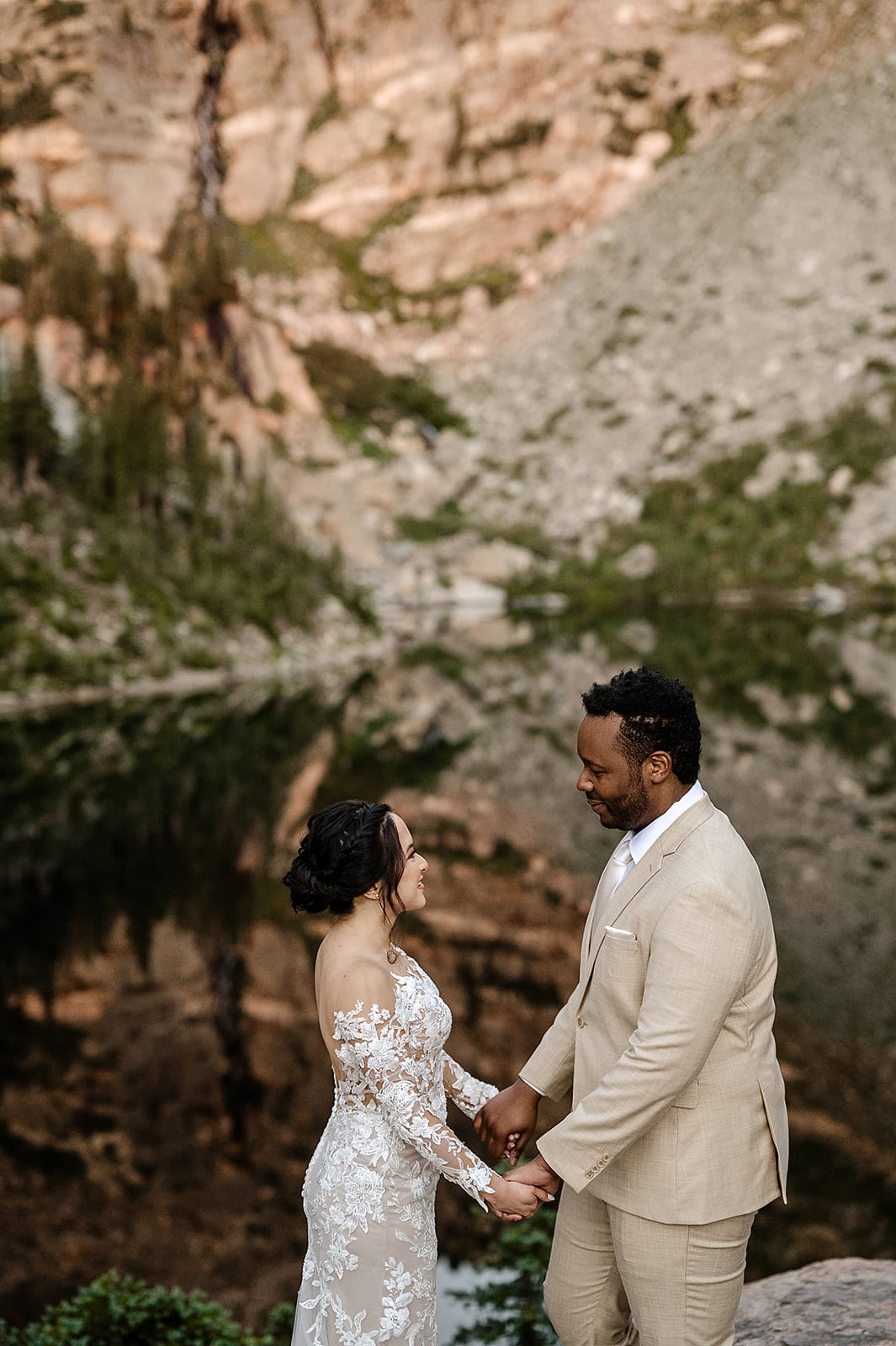 First, make sure you meet the requirements, then complete the online application. You can apply for your license online whether you're a Colorado resident or live out of state and are traveling in for your wedding.
Step 2 - schedule your appointment
If you live in Colorado you can schedule an online appointment to video chat instead of attending an office in person. You must be within the State of Colorado, and both parties must be in the same room, on the same screen, at the same time. If you live out of state, you'll schedule an in-person appointment for a date and time you will be able to pick up the license in person. Keep in mind your ceremony must happen in Colorado within 35 days of receiving the license.
step 3 - Obtain Your Marriage License
Colorado residents that had a virtual appointment will receive their license via mail. In-person appointments. For in-person appointments, you both will need to attend at your scheduled time with valid ID and payment ($30) to complete the process.
In Colorado, there is no waiting period required before you can get married once you've obtained your marriage license. This means that you can get married on the same day that you receive your license if you choose to do so. However, you'll want to pick up the license well in advance of the wedding day (at least the day before, but no more than 35 days in advance) to avoid running into any issues.
Choose a stunning backdrop for your ceremony (don't worry, as Colorado elopement photographers we can absolutely help with that) and get married! During the ceremony, you and your partner will take turns reciting your vows and exchanging rings. Then, you will both sign the marriage license. Since you don't need a witness, you can even have your dog sign the marriage license as a "witness"!
step 5 - File Your License
After the ceremony, you must return the signed marriage license to the county clerk's office within 63 days. You can do so via mail or an in-person drop box. Once the clerk records the marriage, you can get the certified copy of the marriage certificate!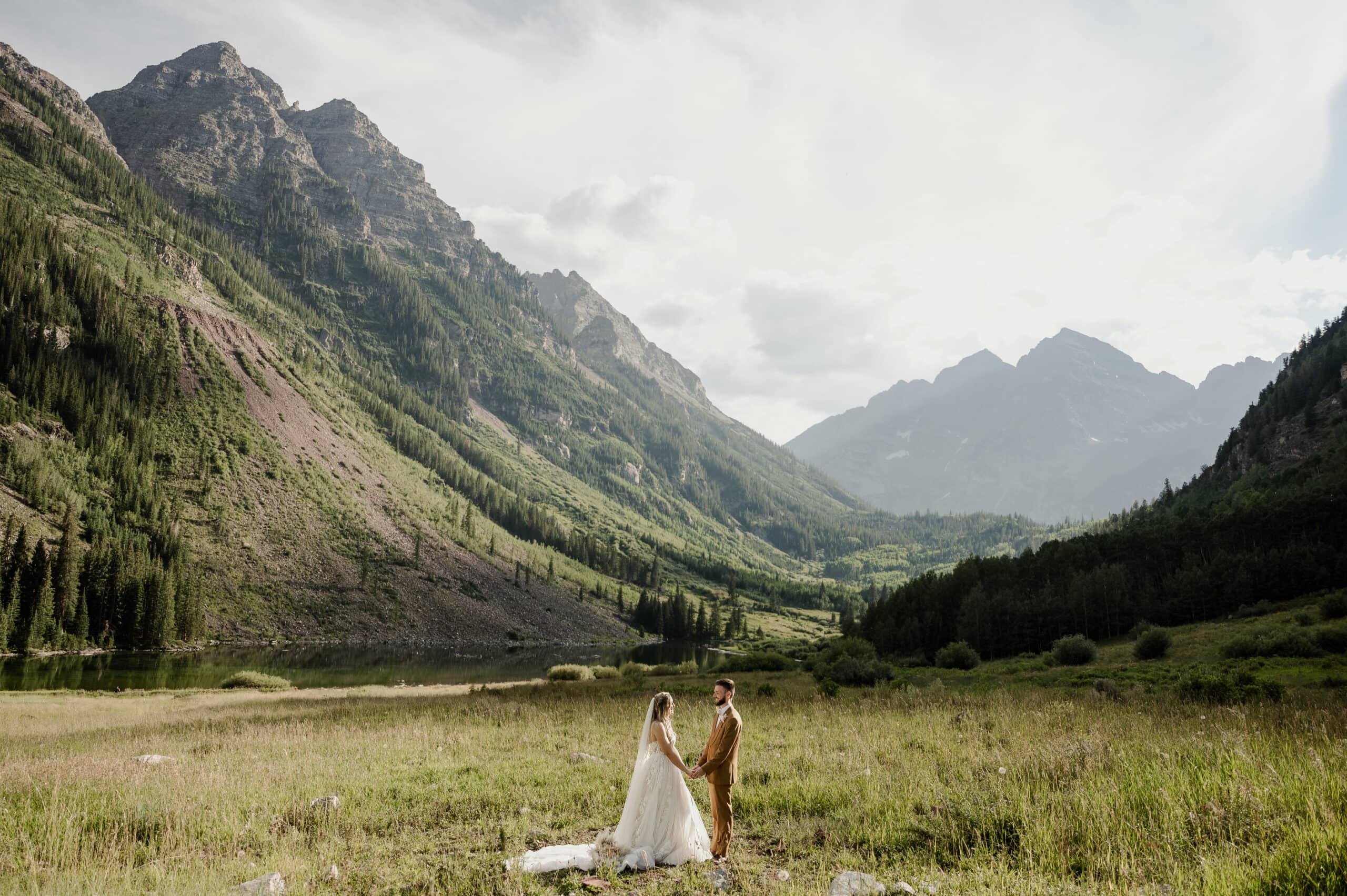 Self-Solemnization Ceremony Ideas
You may be wondering what to do during your elopement ceremony since you won't have an officiant there guiding you through it. The good news is, it's not as complicated as you think! Here are the typical events that can happen during your self-solemnized ceremony..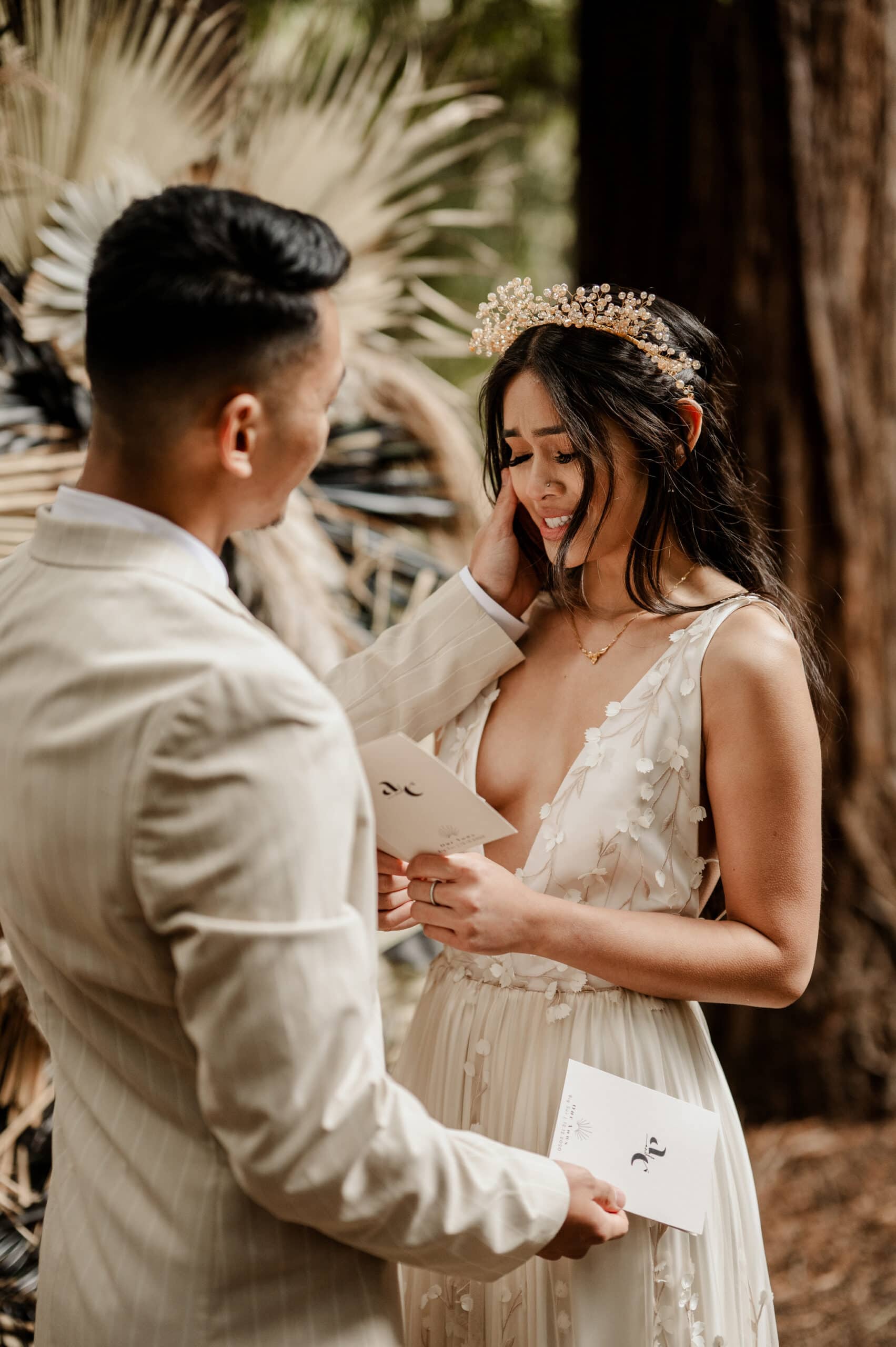 Find the perfect spot: Need inspiration? Here's a list of some of the best places to elope in Colorado.
Read your handwritten vows to each other: You'll take turn reading your personalized vows you wrote expressing your love and commitment to each other. This is an opportunity to make promises to each other and share their feelings.
Exchange your rings: You'll then exchange rings as a symbol of your commitment to each other. You may also choose to exchange other symbolic objects that have special meaning to you.
Incorporate a meaningful activity: Pot a plant/ plant a tree together, mix wines together/take a shot, unity painting, etc. Get creative!
Sign the marriage license: Don't forget to sign your marriage license to make it official. You can even have your pet sign as a witness!
Celebrate! You're married! Now it's time to celebrate. You could have a picnic with cupcakes and champagne, have a private chef cook you a meal at your AirBnB, go for a sunset boat ride, etc. The options are truly endless.
Remember, the best part of eloping is being able to personalize your ceremony to your relationship and what you value and love. We recommend brainstorming some ideas unique to YOU and incorporating them into your ceremony.
faqs about Self-solemnizing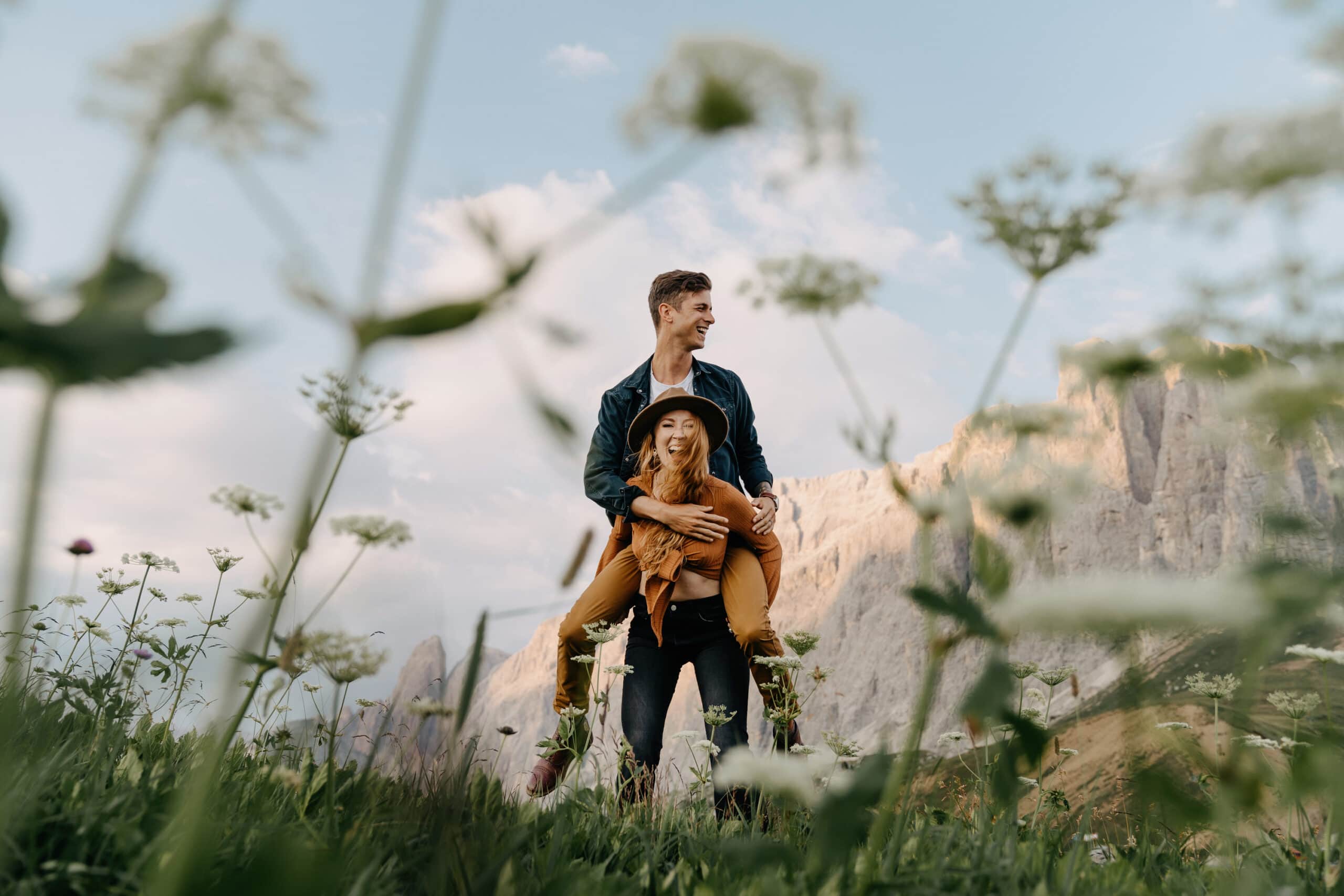 Hey, we're Savannah & Greg!
Colorado Elopement Photographers
We're a husband and wife team specializing in elopement photography and videography in Colorado. We believe eloping is the best way to get married, so much so that we did it ourselves! We know it can feel overwhelming not knowing where to start, which is why we help couples set a date, pick a location, make a timeline, etc!
Colorado Elopement Packages
Photography & Videography Packages
It might seem counterintuitive to look for a photographer before you have an exact location and date set, but trust us on this one. If you're looking for some help finding the perfect location, an elopement photographer who specializes in the area you're considering will be a huge help to you.
Photography & Videography
Professional photography and optional videography services from an experienced husband/wife team who've photographed over 150 weddings together. Posing guidance and direction to make you feel and look great in front of the camera, no experience necessary.
A 50+ page digital planning guide to help you through the whole elopement planning process. Including tips on booking travel and lodging, buying your attire, activity ideas, packing checklists, including family and more.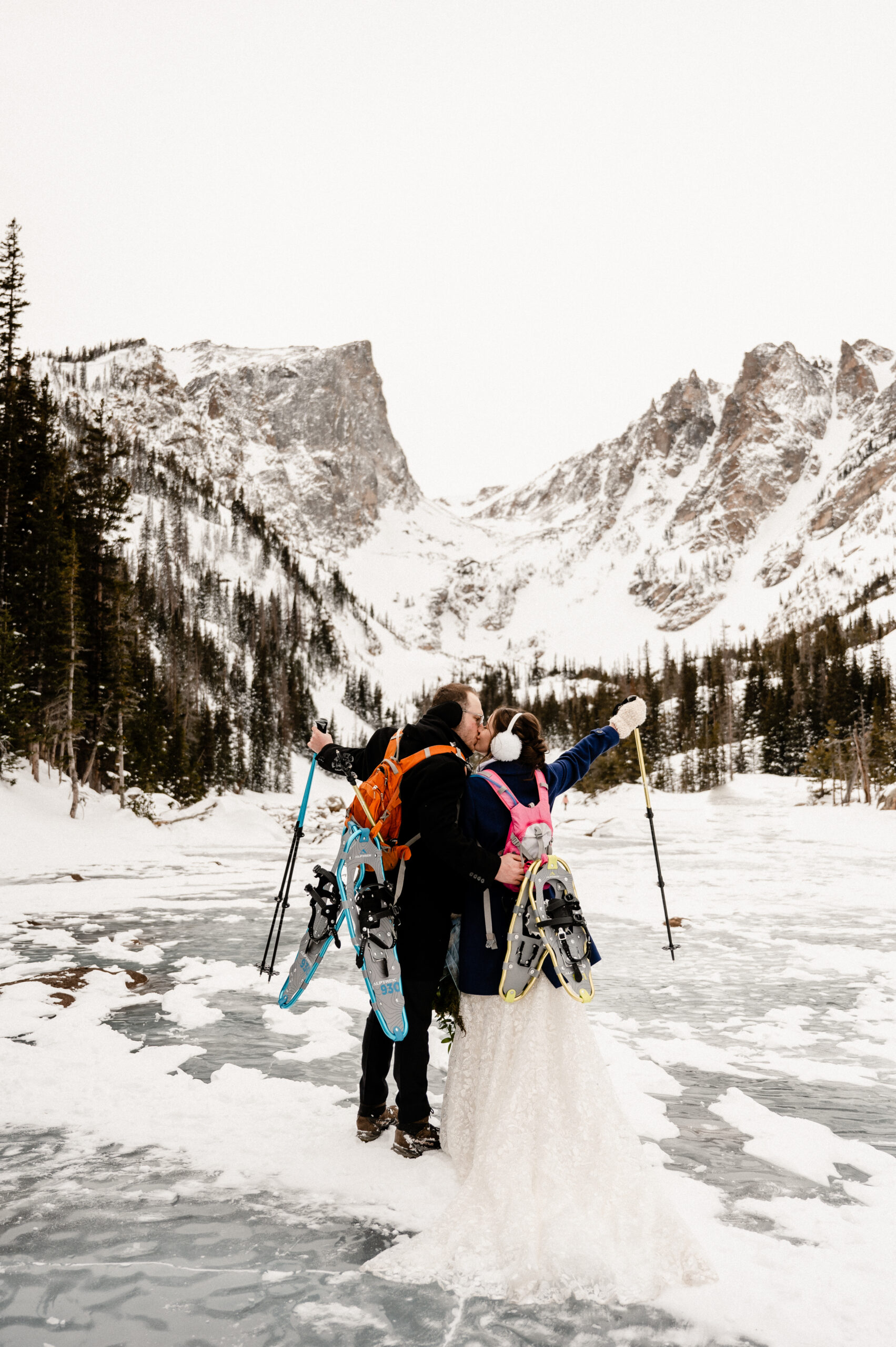 A list of all the most beautiful locations in the area you choose based on scenery, accessibility, permits and logistics. We do the work so you don't have to!
We'll craft a timeline that fits all the locations, activities, and moments you have planned for your day as well as consider ideal lighting and making sure your whole experience is relaxed and stress free.
Looking for a florist, hair and makeup artist, or other vendors? We've got you covered with local recommendations.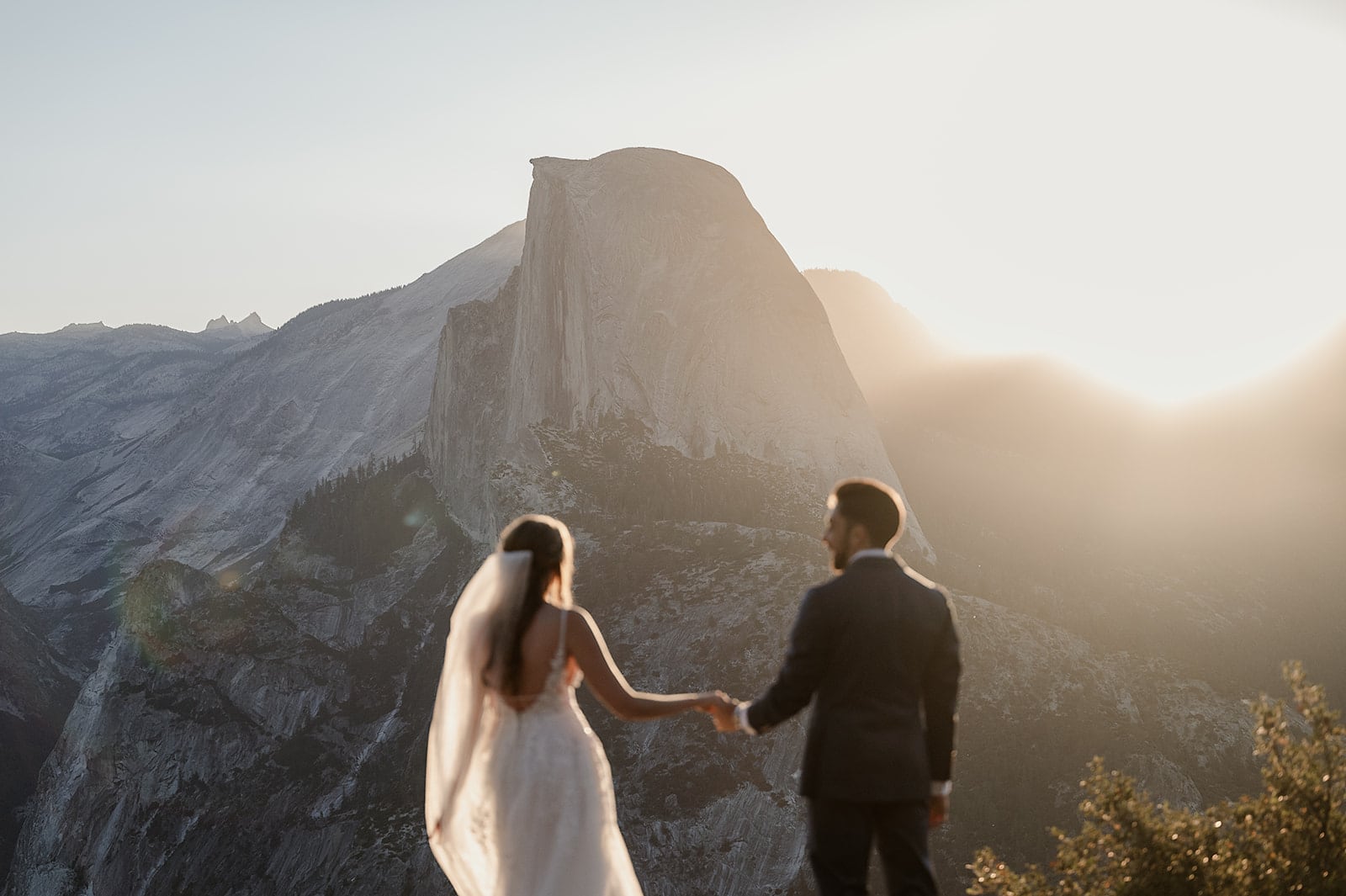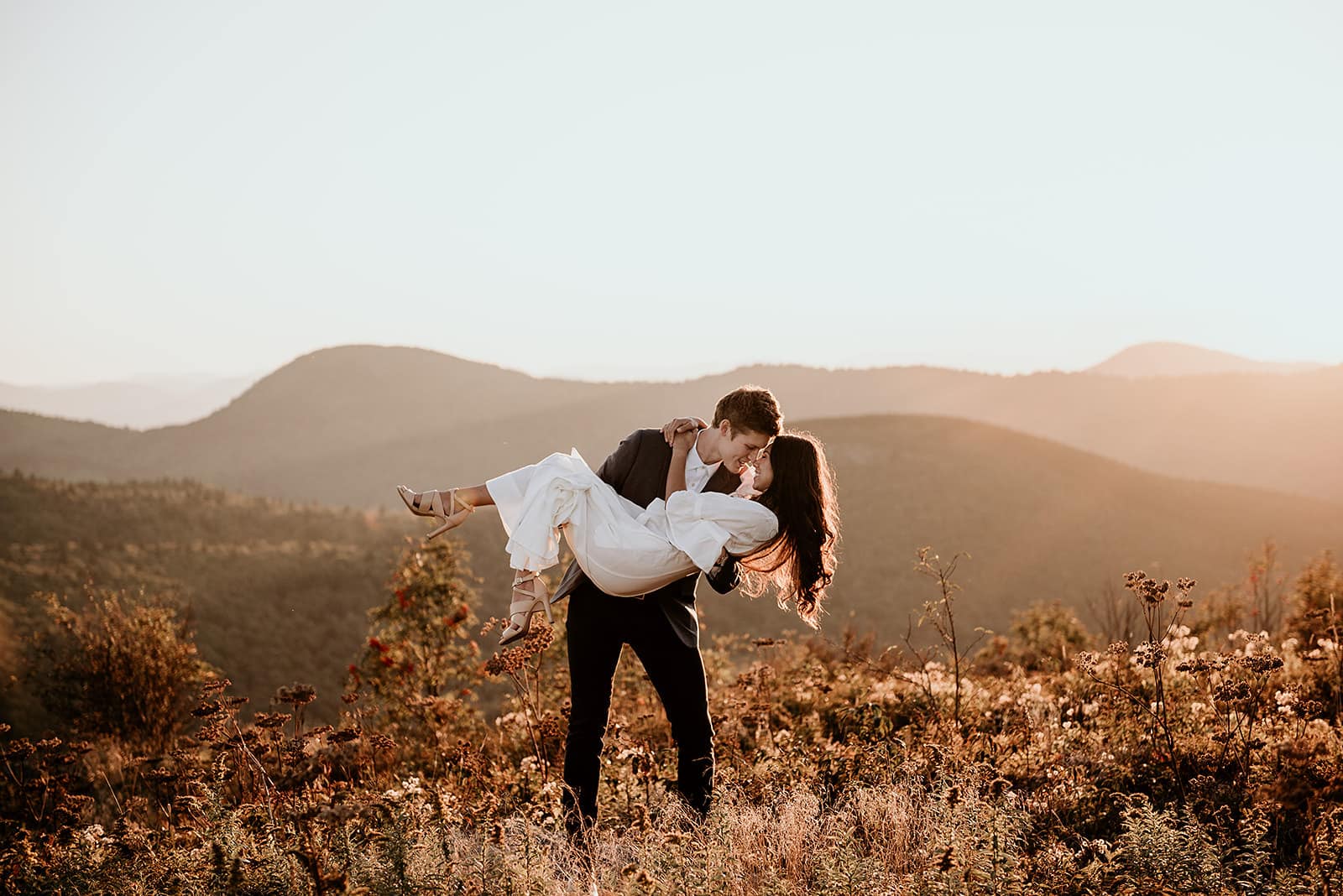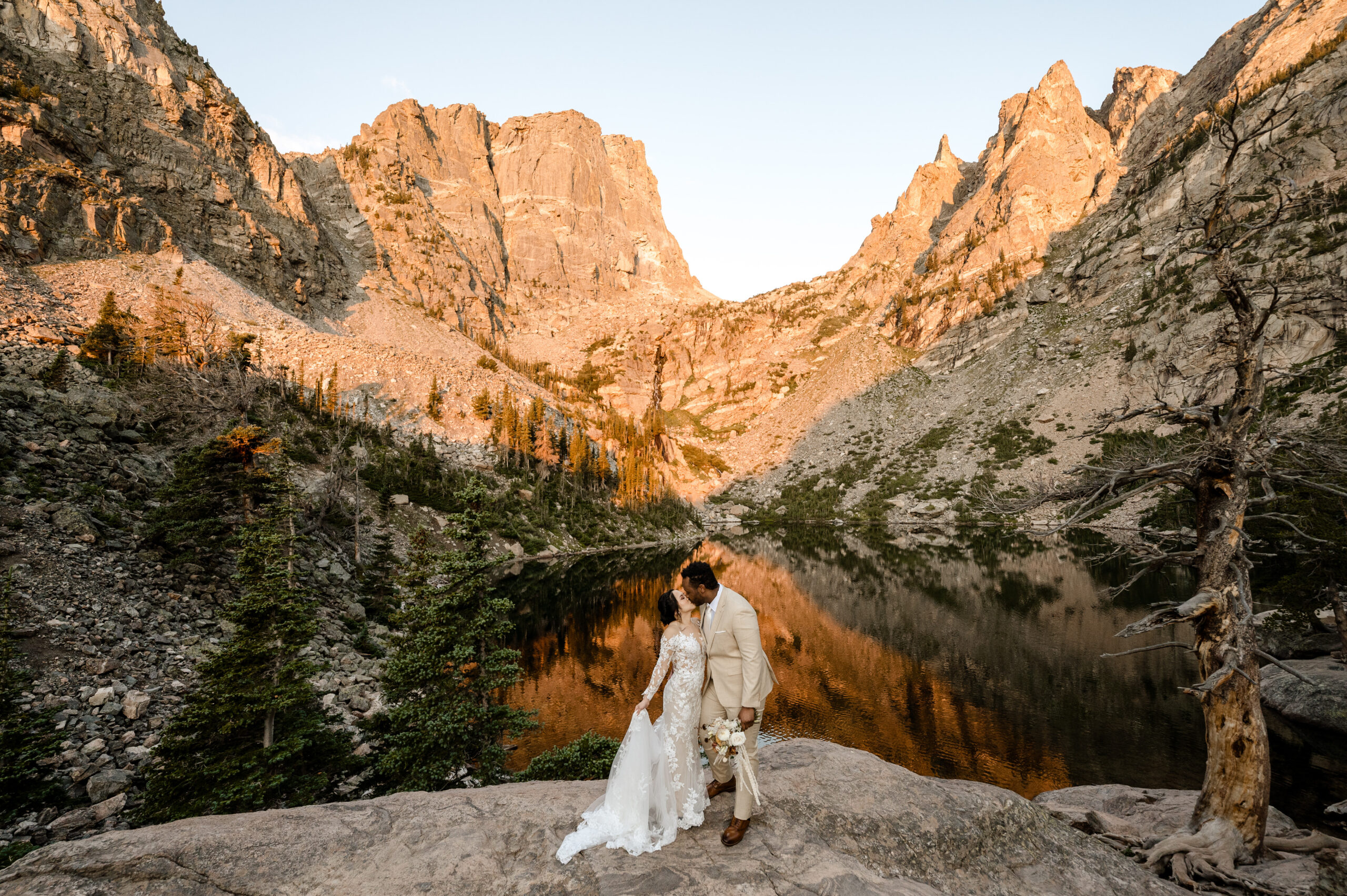 Elopement Photo & Video Packages
Your guide to eloping in Colorado including the best locations, time of year, elopement packages and more.
Discover our elopement packages for photography and videography in Colorado and beyond.
Wondering what couple do during half day, full day or multi-day elopements? View real elopement timelines with photos!
Save for later or share with friends!