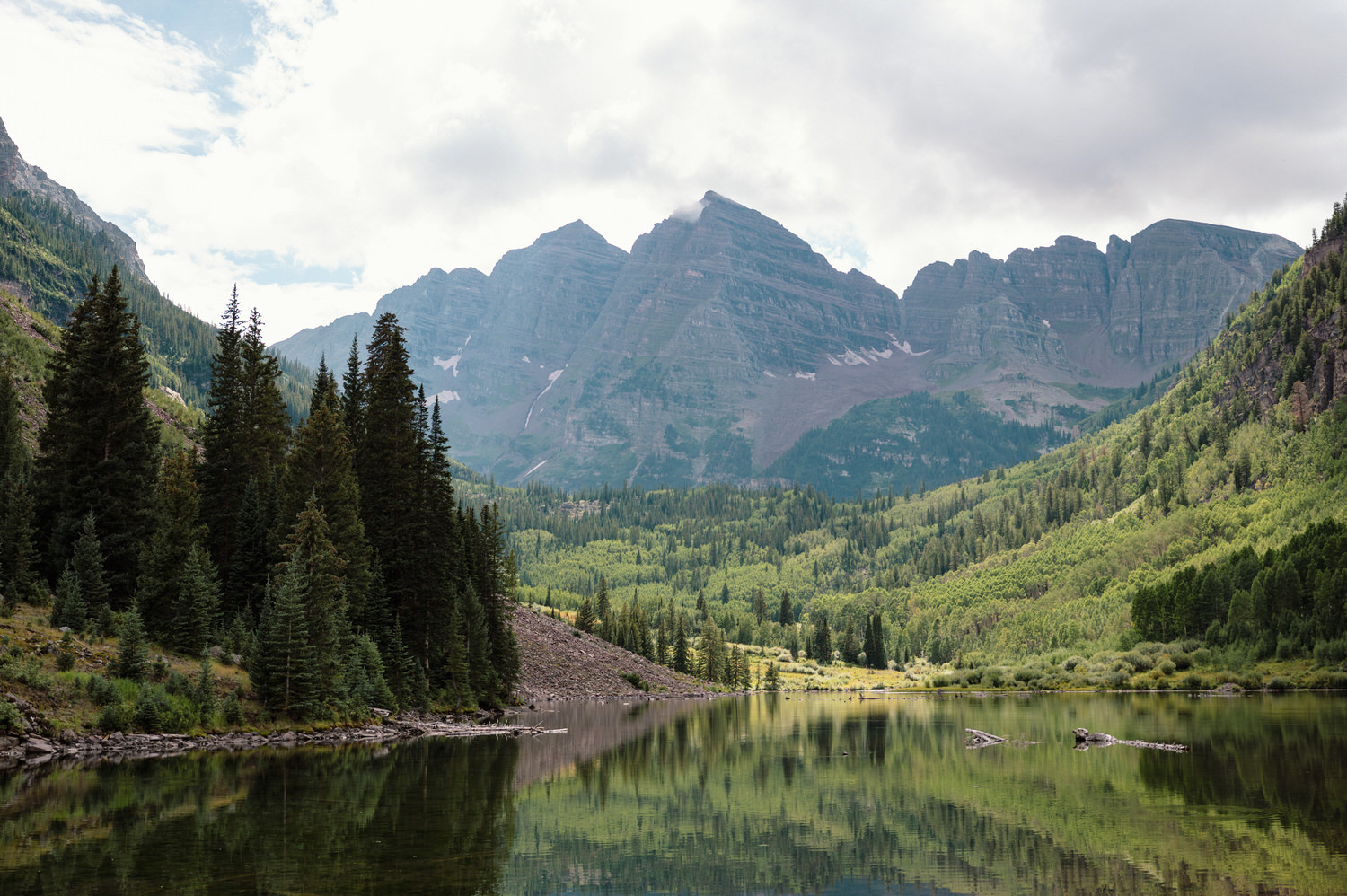 Maroon Bells Amphitheater Wedding
With the stunning mountains, reflective lake and enchanting aspen groves, Maroon Bells is the perfect location for your wedding.
As Maroon Bells wedding photographers and elopement experts, we'll guide you through everything you need to know while planning your Maroon Bells Amphitheater wedding. Discover info on the Maroon Bells amphitheater, elopement locations, permit info, cost/pricing and more.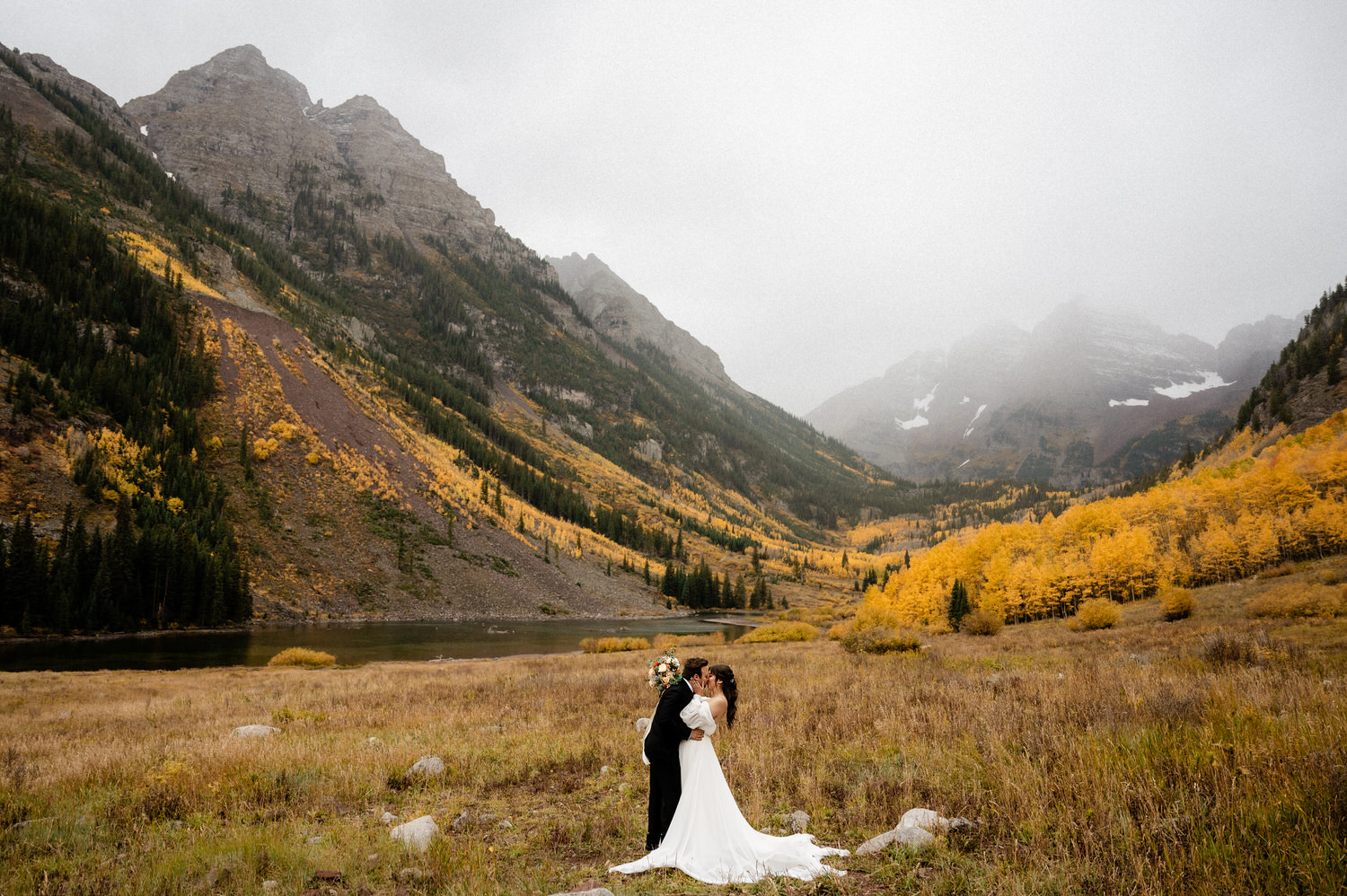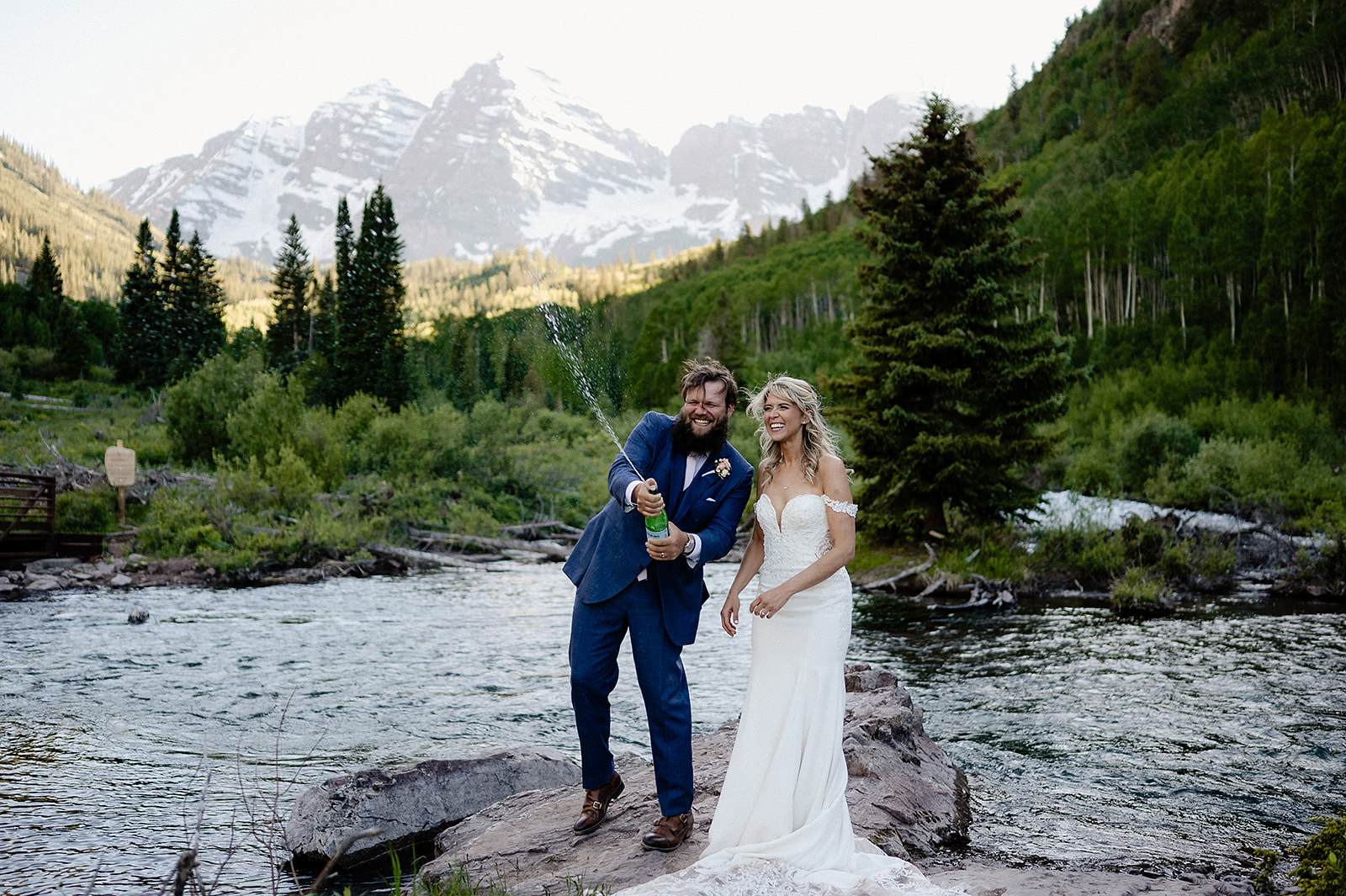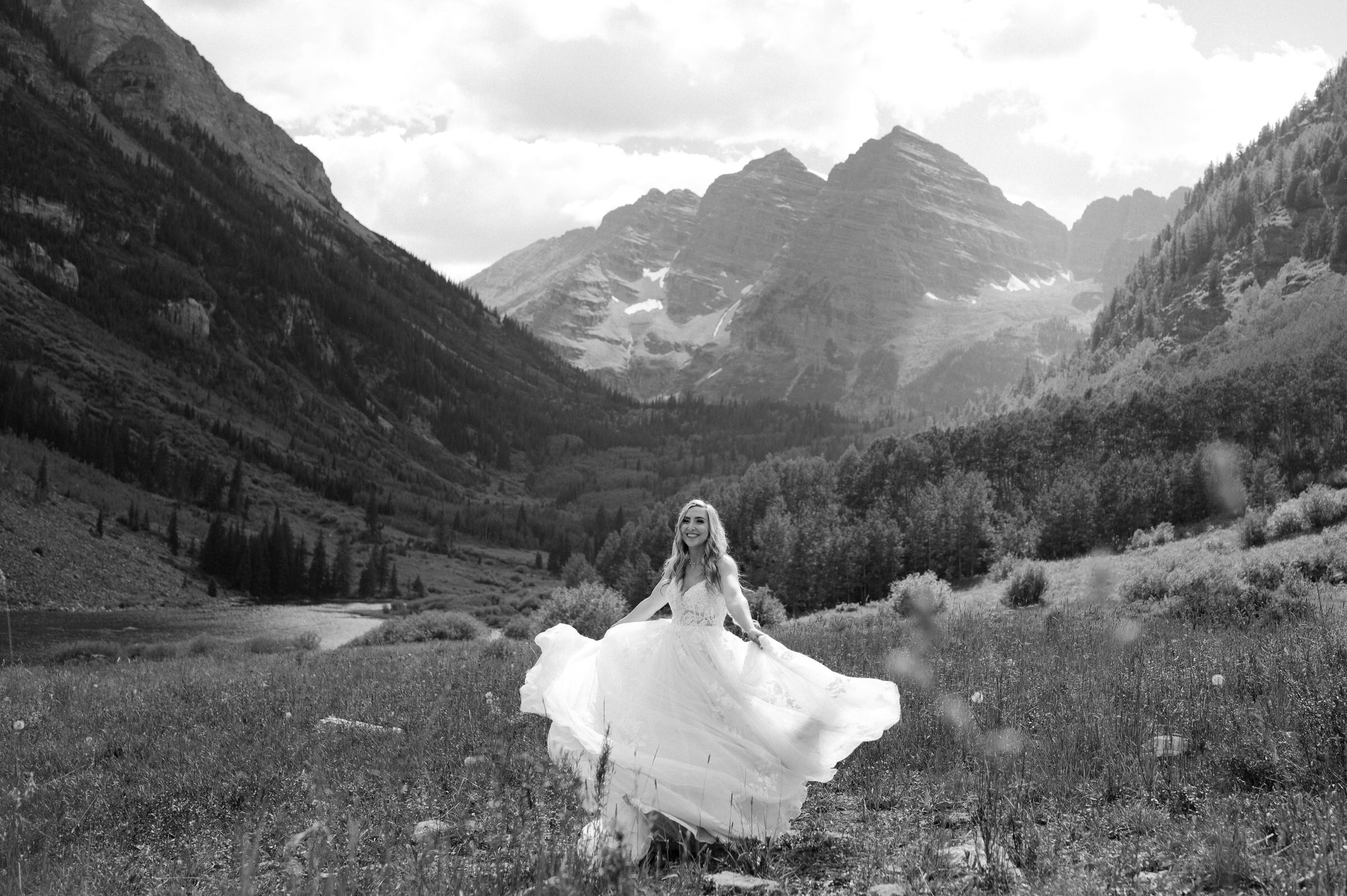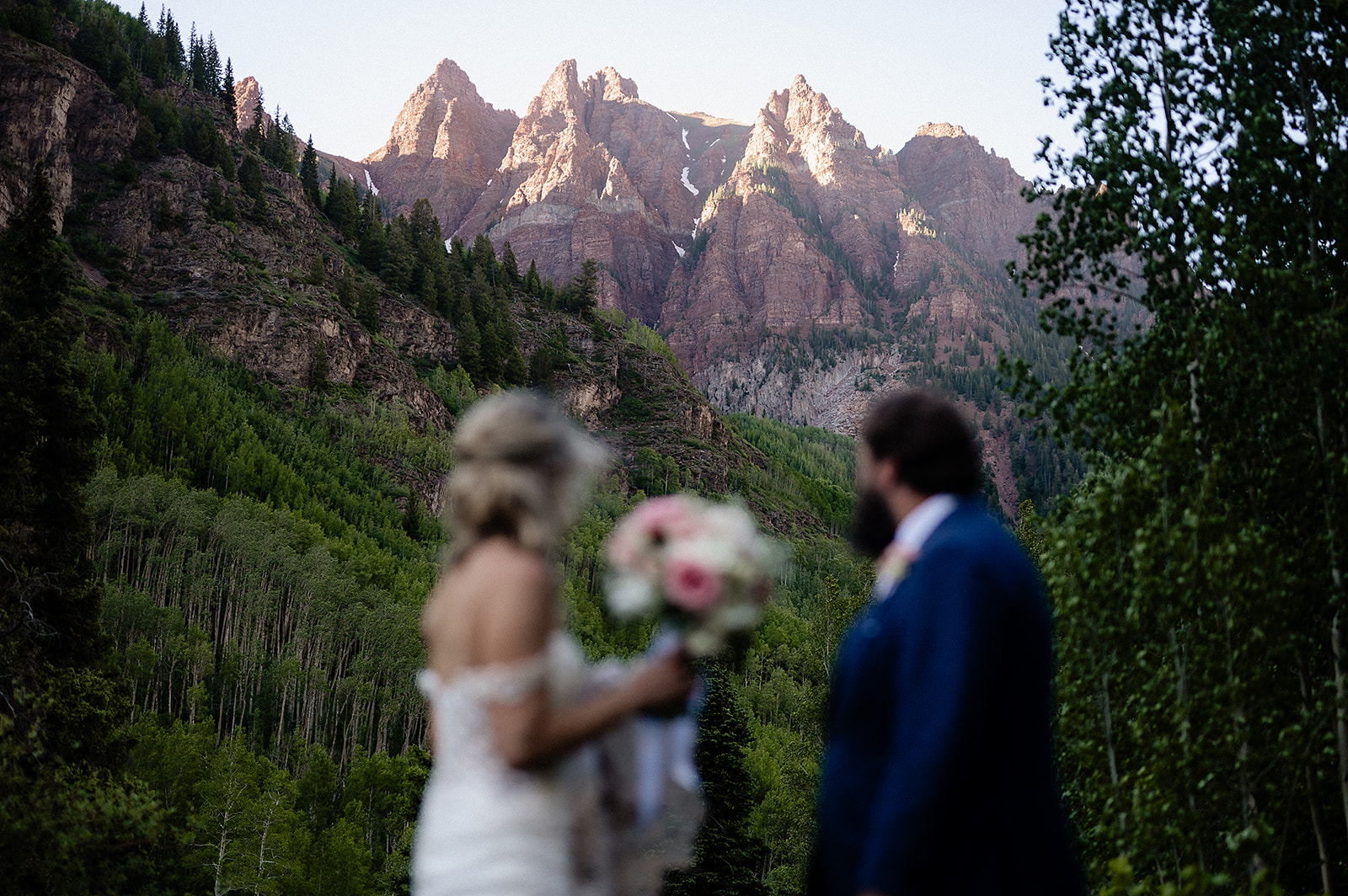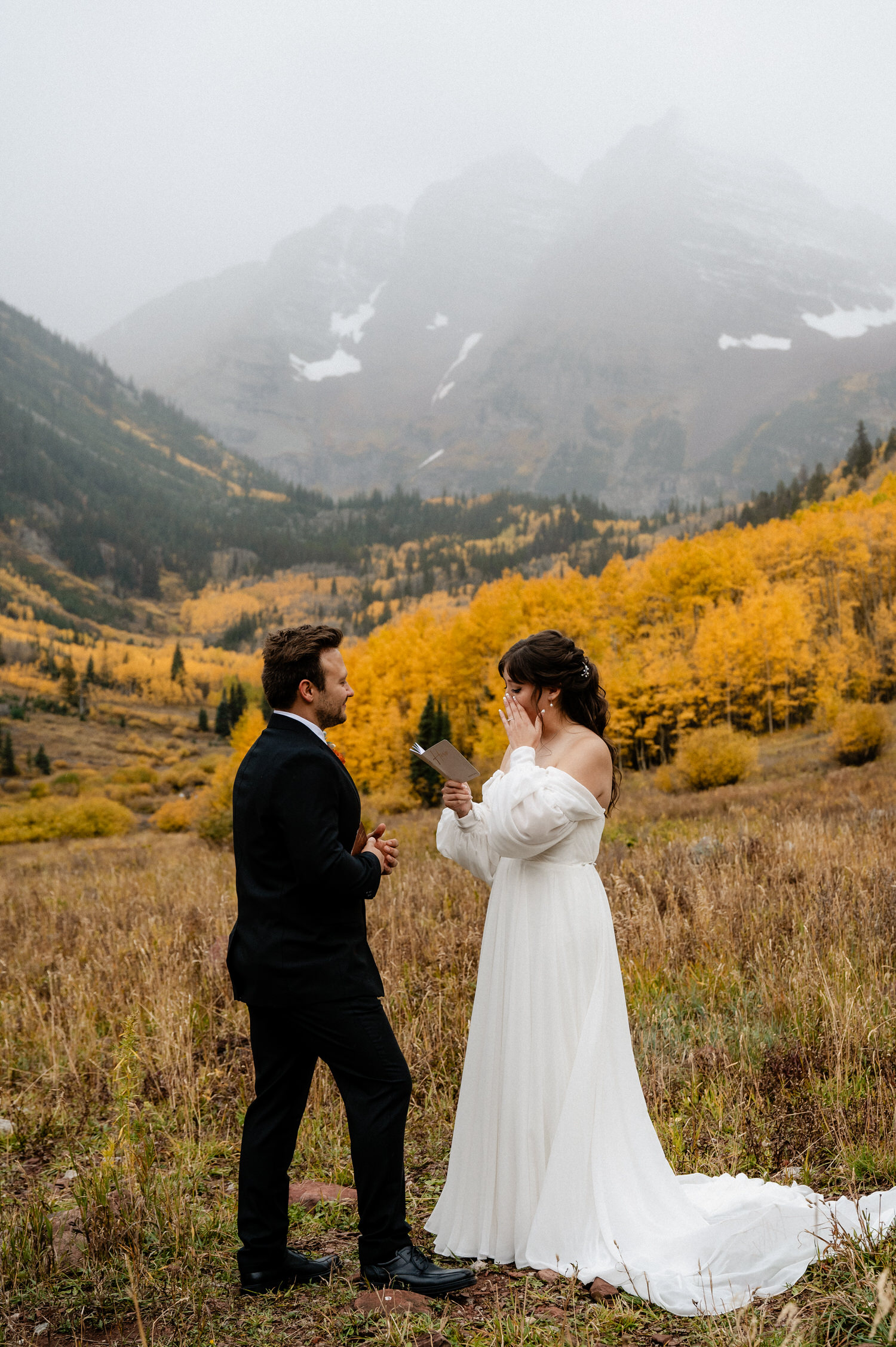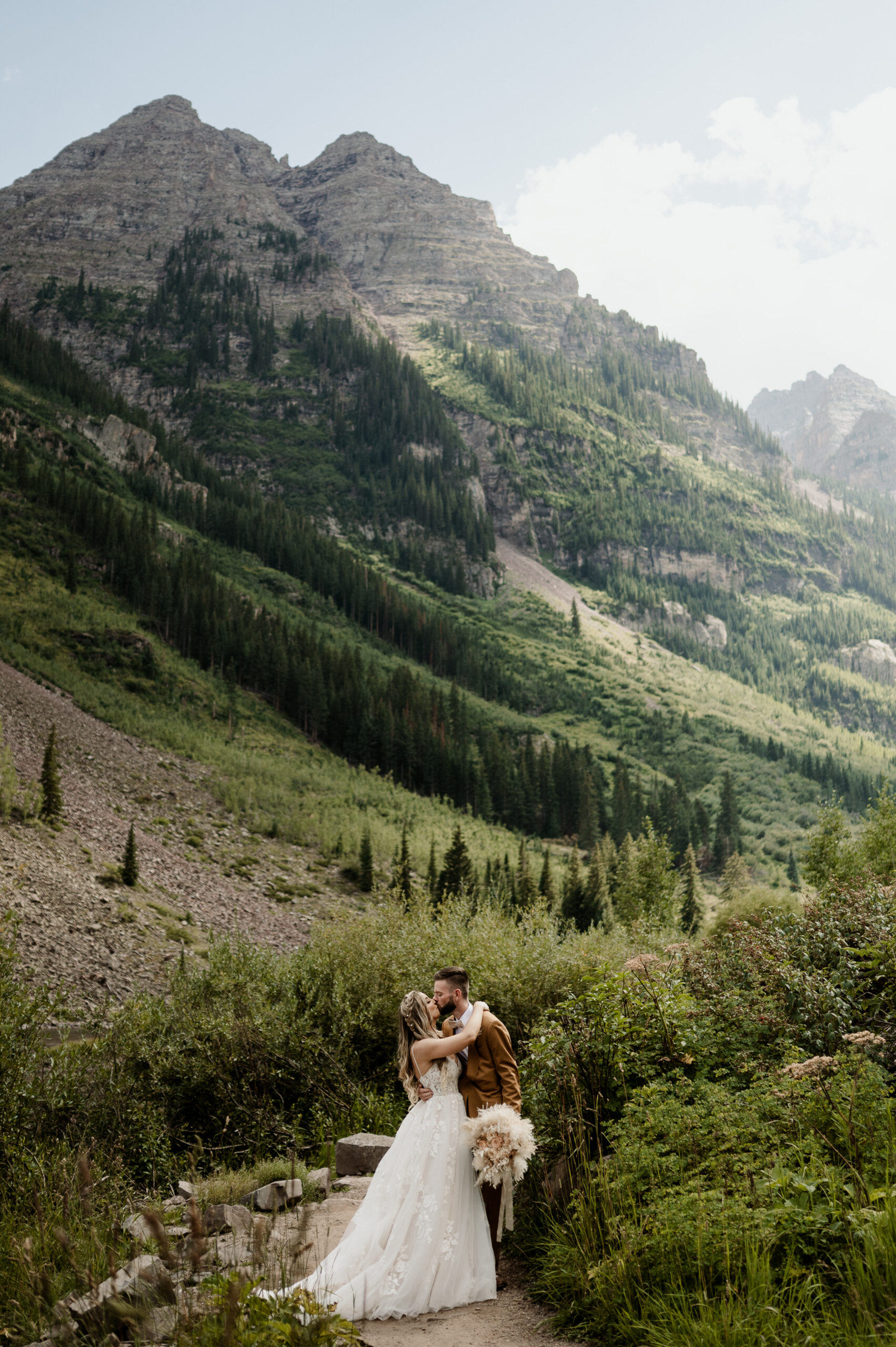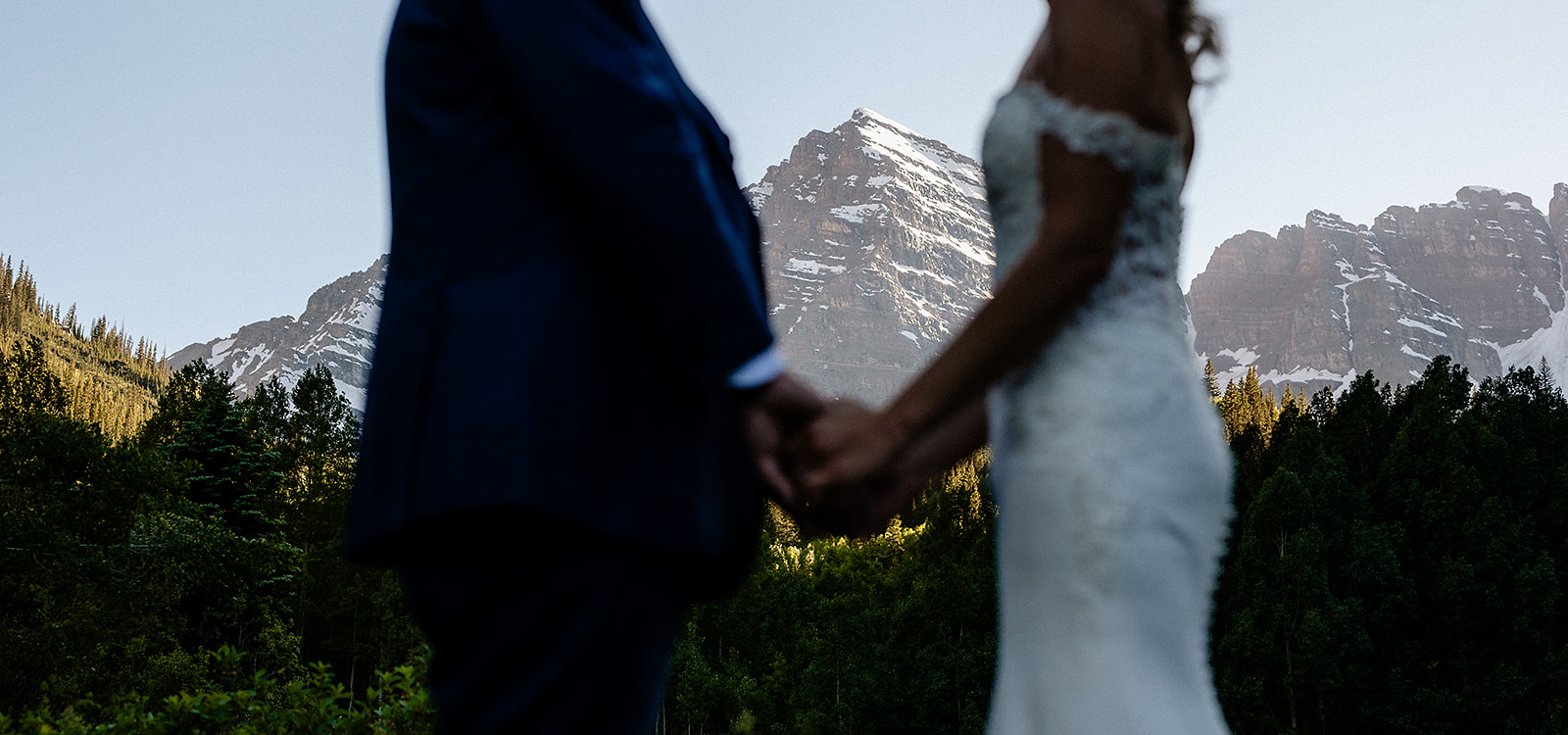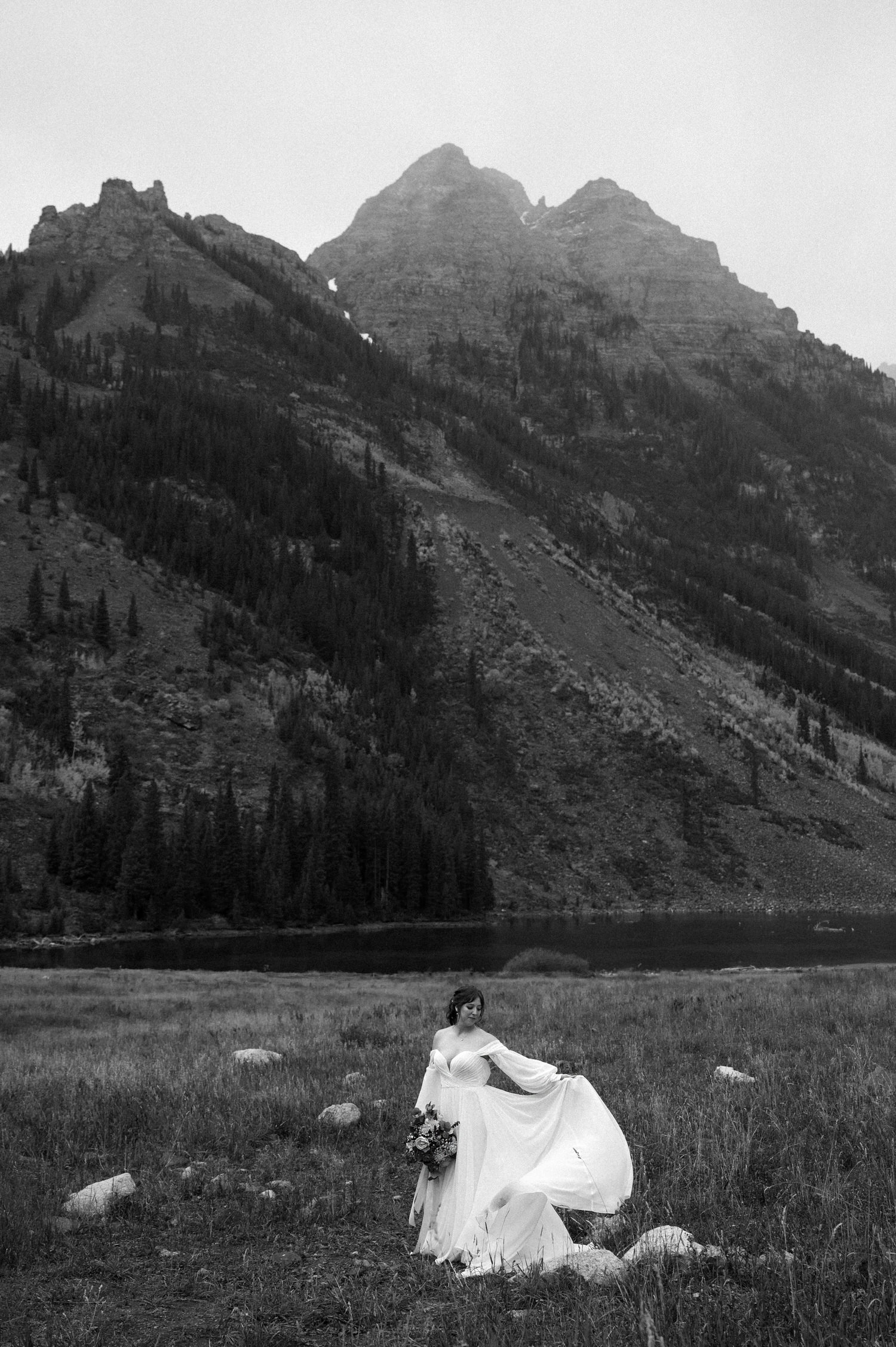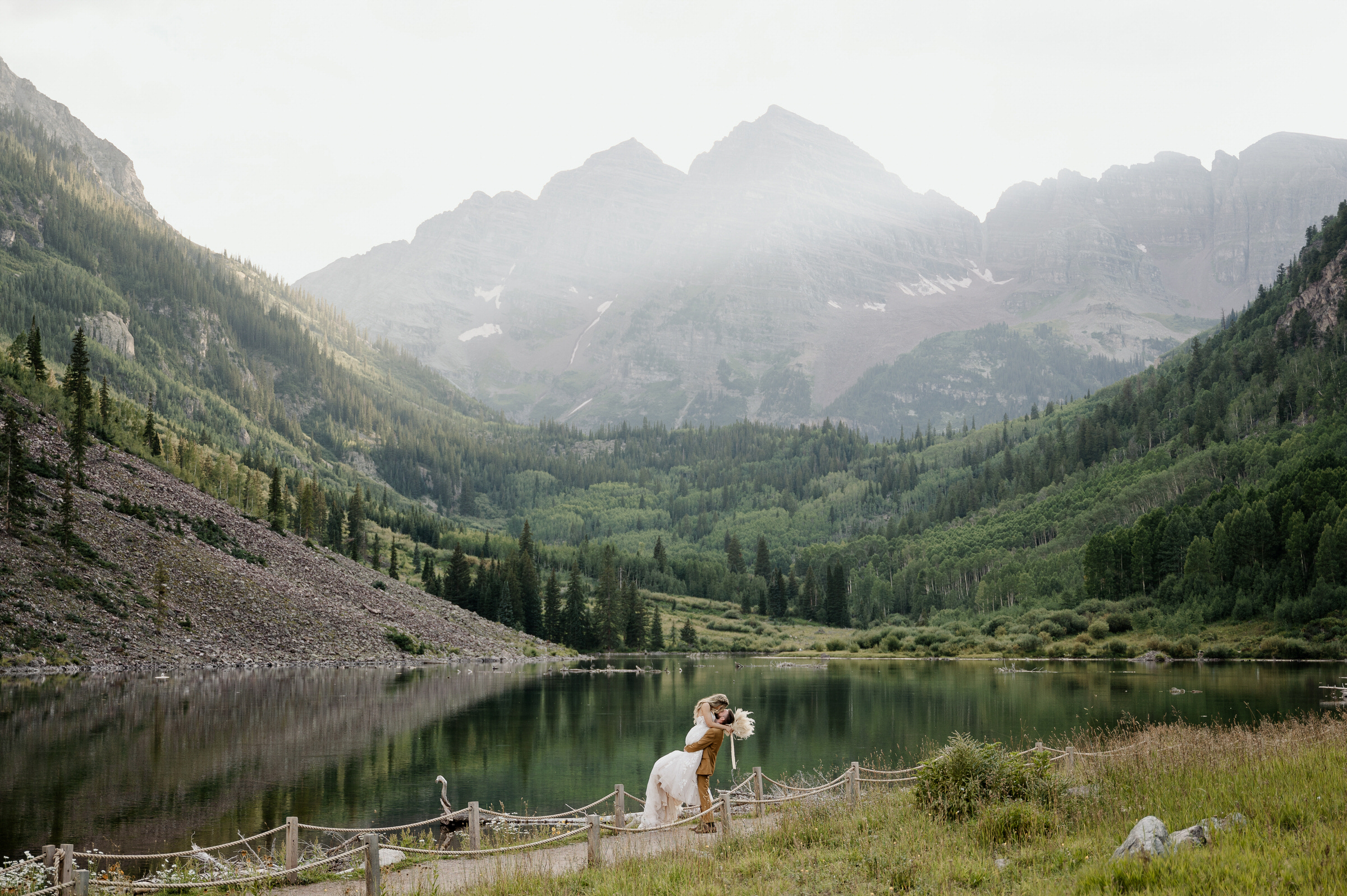 Maroon Bells Amphitheater Wedding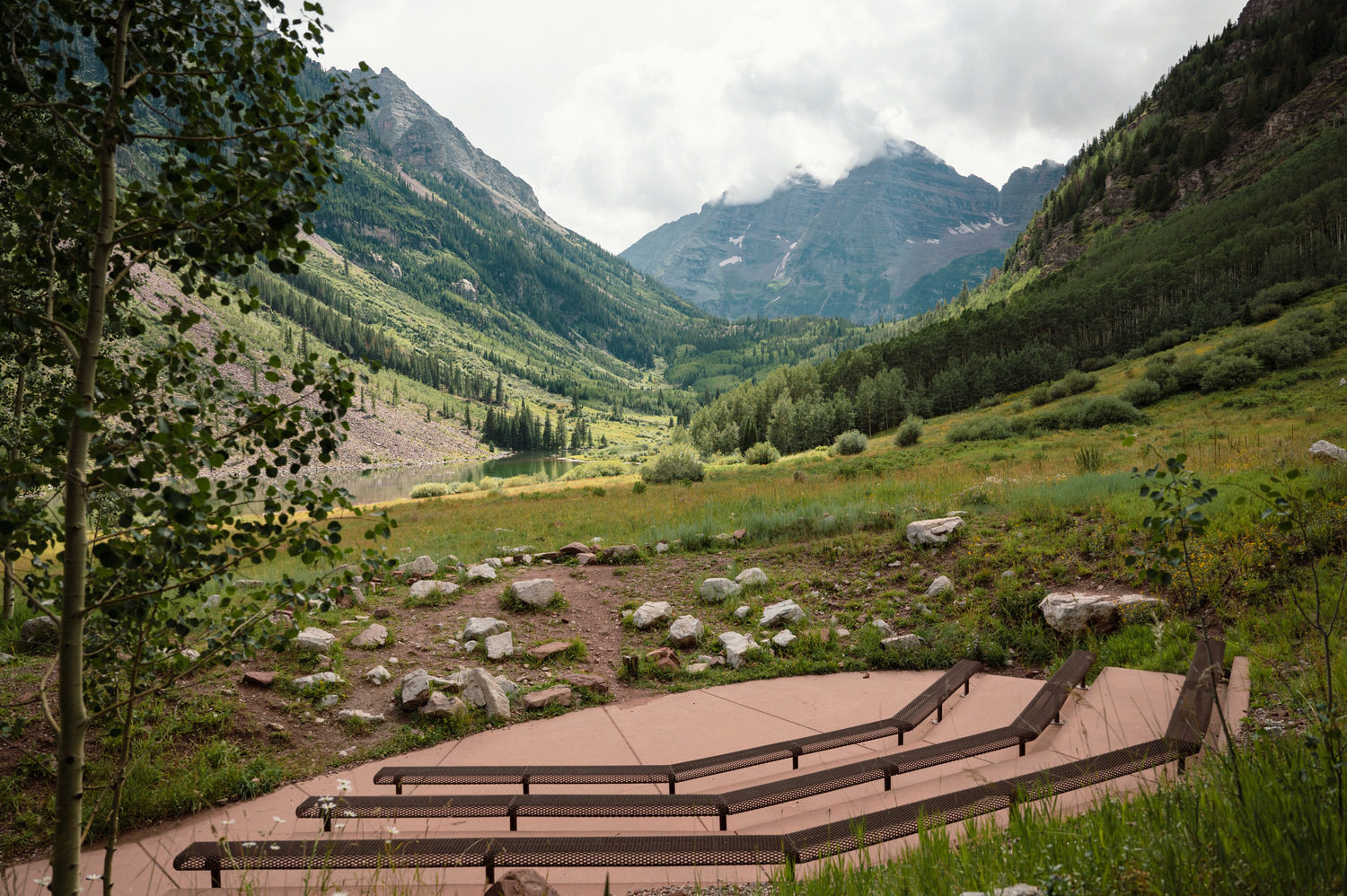 Maroon Bells Wedding Reservations
How to reserve maroon bells for your wedding ceremony
The Maroon Bells Amphitheater can be reserved for wedding ceremonies for up to 50 guests. The permit can be applied for one year in advance beginning at 8am MST. Reservations fill up quick, so you have to obtain your permit via Recreation.Gov as soon as they become available!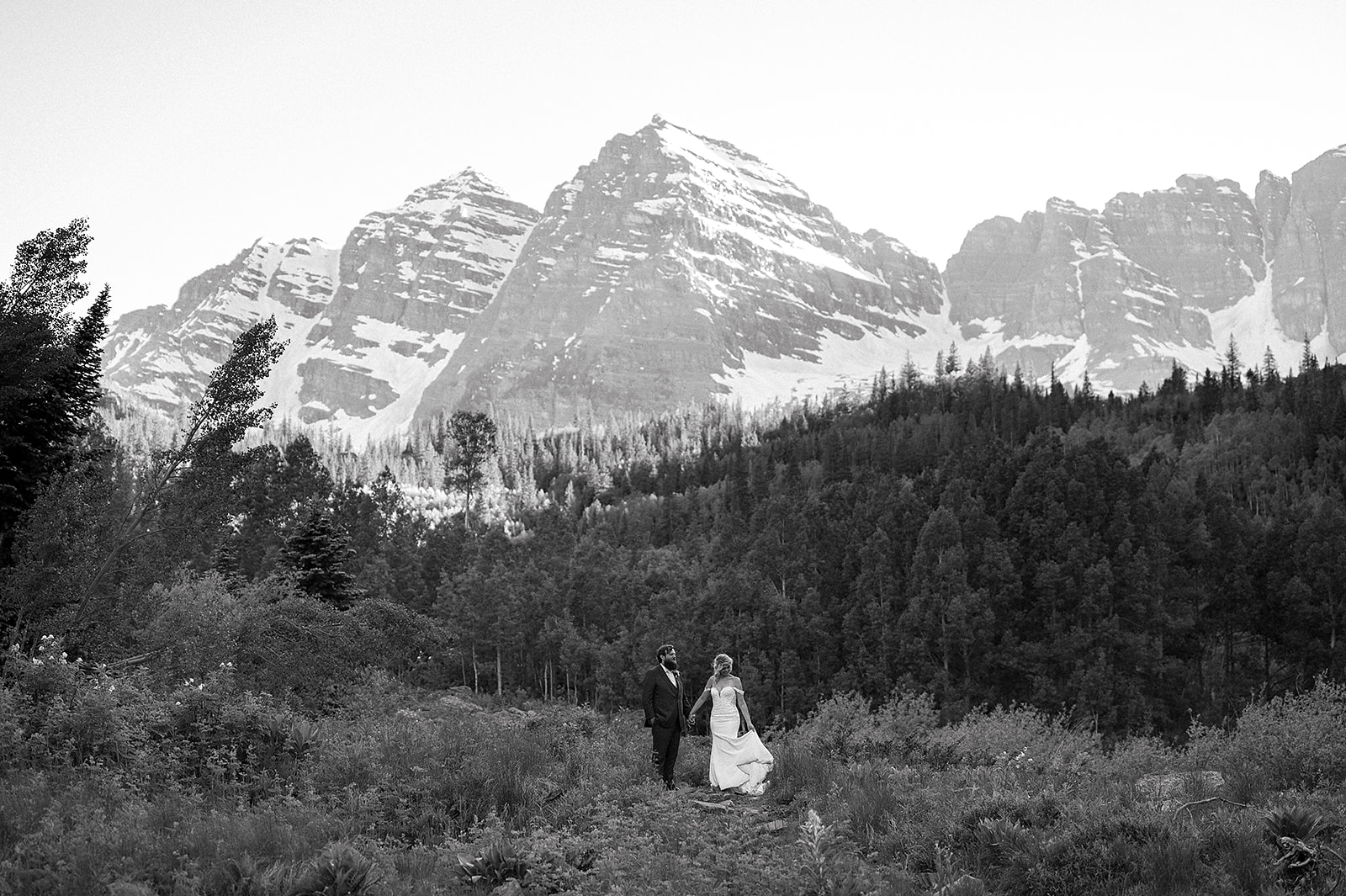 How much does it cost to get married at Maroon Bells?
Maroon bells wedding cost and pricing
The cost for a Maroon Bells amphitheater wedding ceremony is only $200! This covers your ceremony permit and provides you with exclusive access to the amphitheater. It also includes 5 vehicle passes to park at Maroon Bells.
Additional fees to consider are your hotel, other transportation, reception venue, photo and video, florist, etc.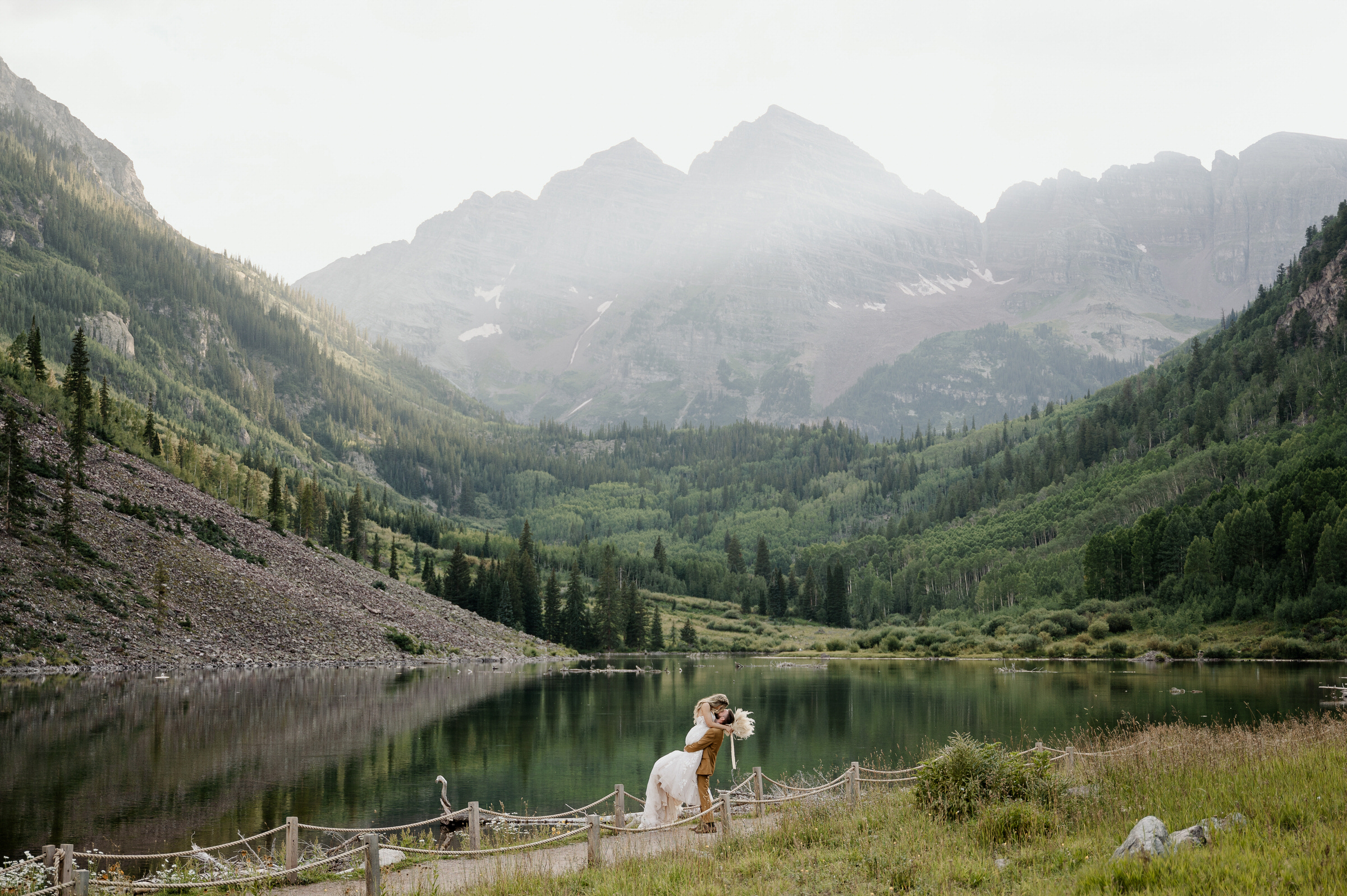 Maroon Bells Wedding Reception
Where to have your wedding reception
While you can't have your reception at Maroon Bells, you can reserve the East Maroon Portal Picnic Site which accommodates up to 75 people. Alternatively, there are lots of gorgeous venues in Aspen and Snowmass for your reception! A few of our favorite options include Lynn Britt Cabin, Limelight Inn, T Lazy 7 Ranch and Viceroy Snowmass.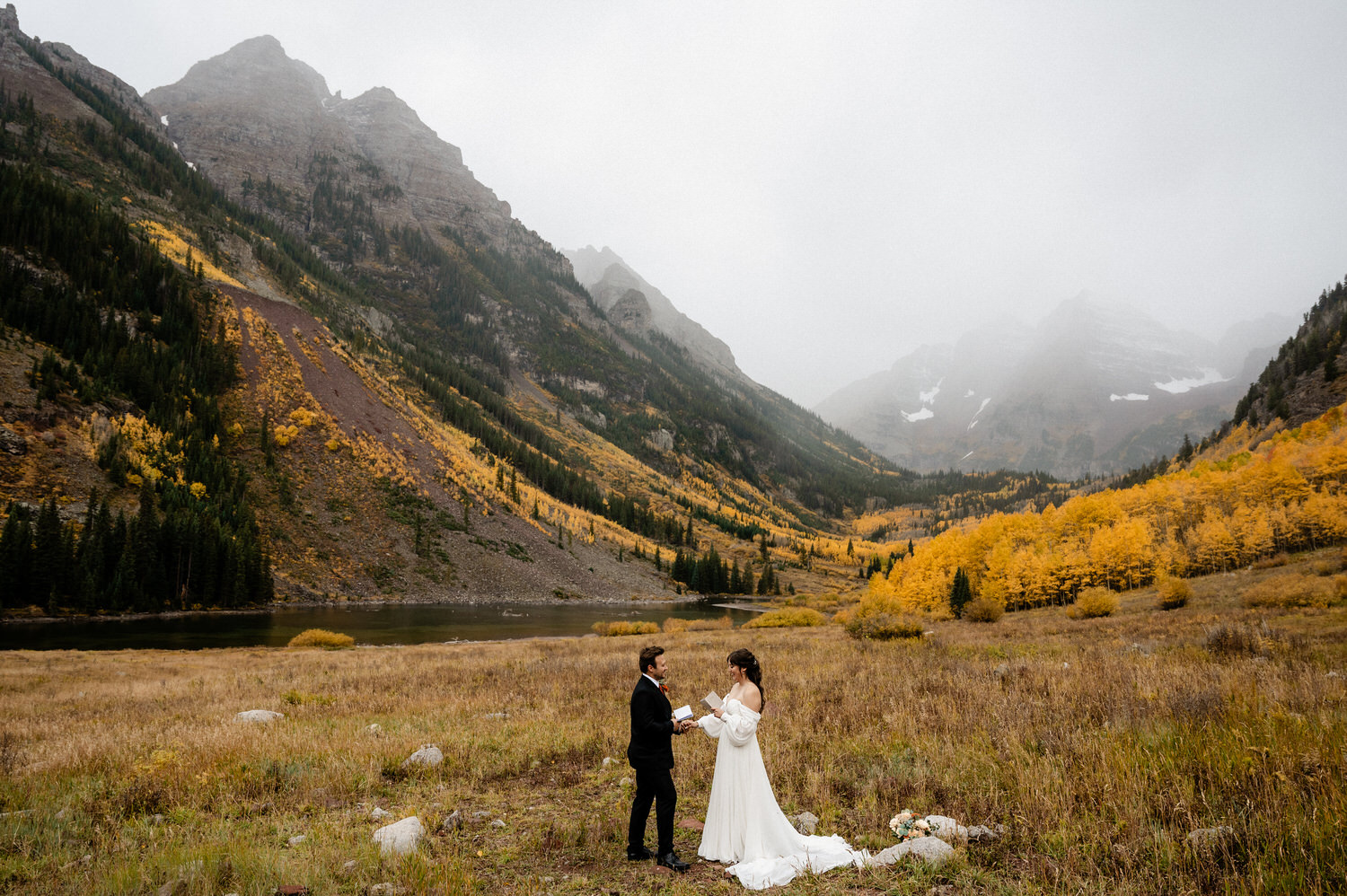 The best time of year for a Maroon Bells Wedding
WHEN SHOULD YOU PLAN YOUR MAROON BELLS WEDDING?
The best times of year for a wedding at the Maroon Bells Amphitheater are summer and fall for beautiful conditions and accessibility to trails. Plan your wedding for June, July, August or September.
There is no vehicle access to the Maroon Bells in the winter, as the road closes due to dangers of avalanches.
Maroon Bells Hikes & Trails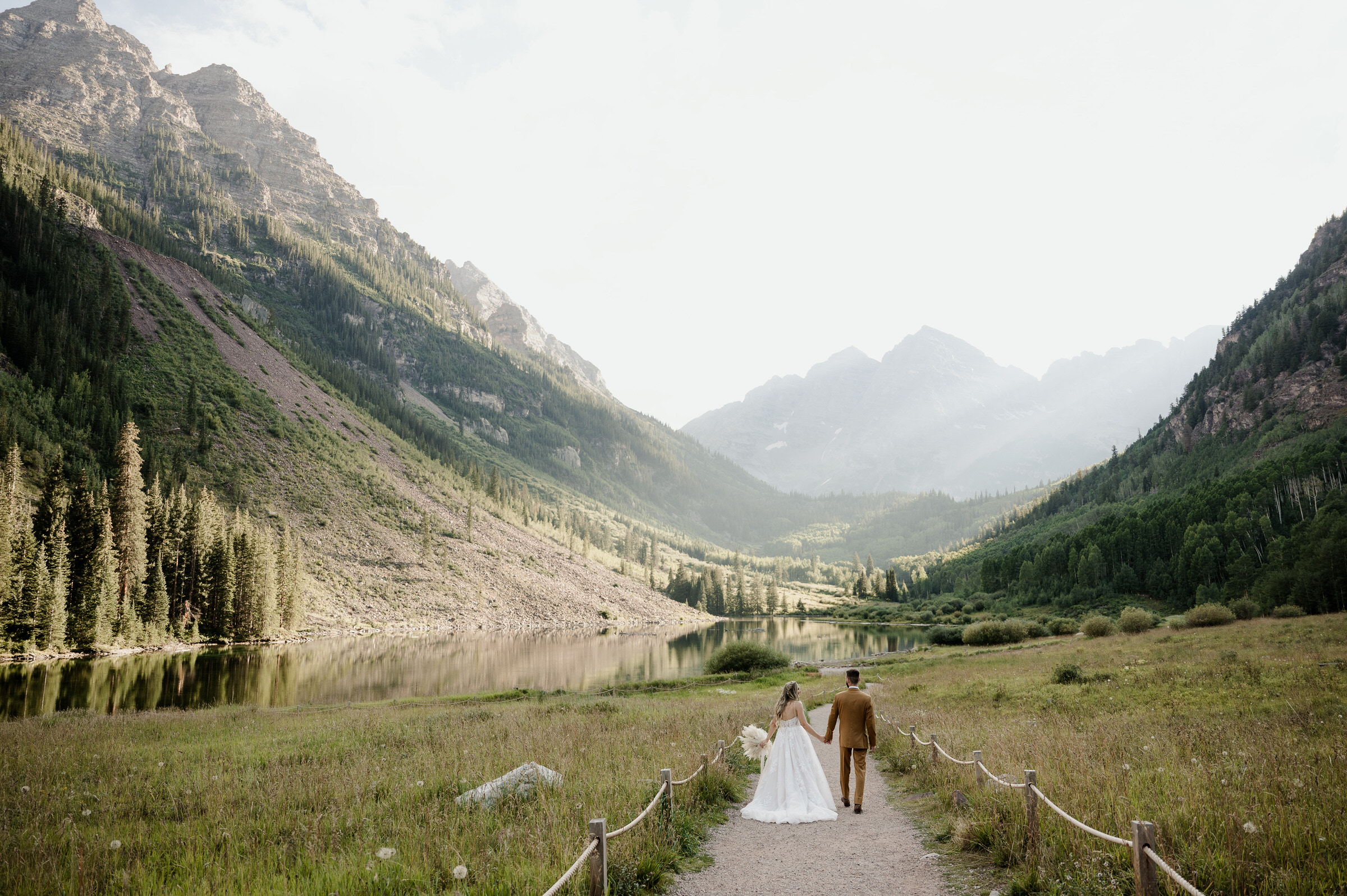 Maroon Bells Scenic Loop Trail
The easiest trail in the Maroon Bells Snowmass Wilderness is the Scenic Loop Trail, featuring groves of aspen. This is a short walk around the side of the lake that brings you close to the Maroon Bells before looping back.
LOCATION - Maroon Lake Trailhead, Aspen, Colorado
Hike - 1.9 Miles, 160ft elevation gain
Features - Lake, aspen forest, mountains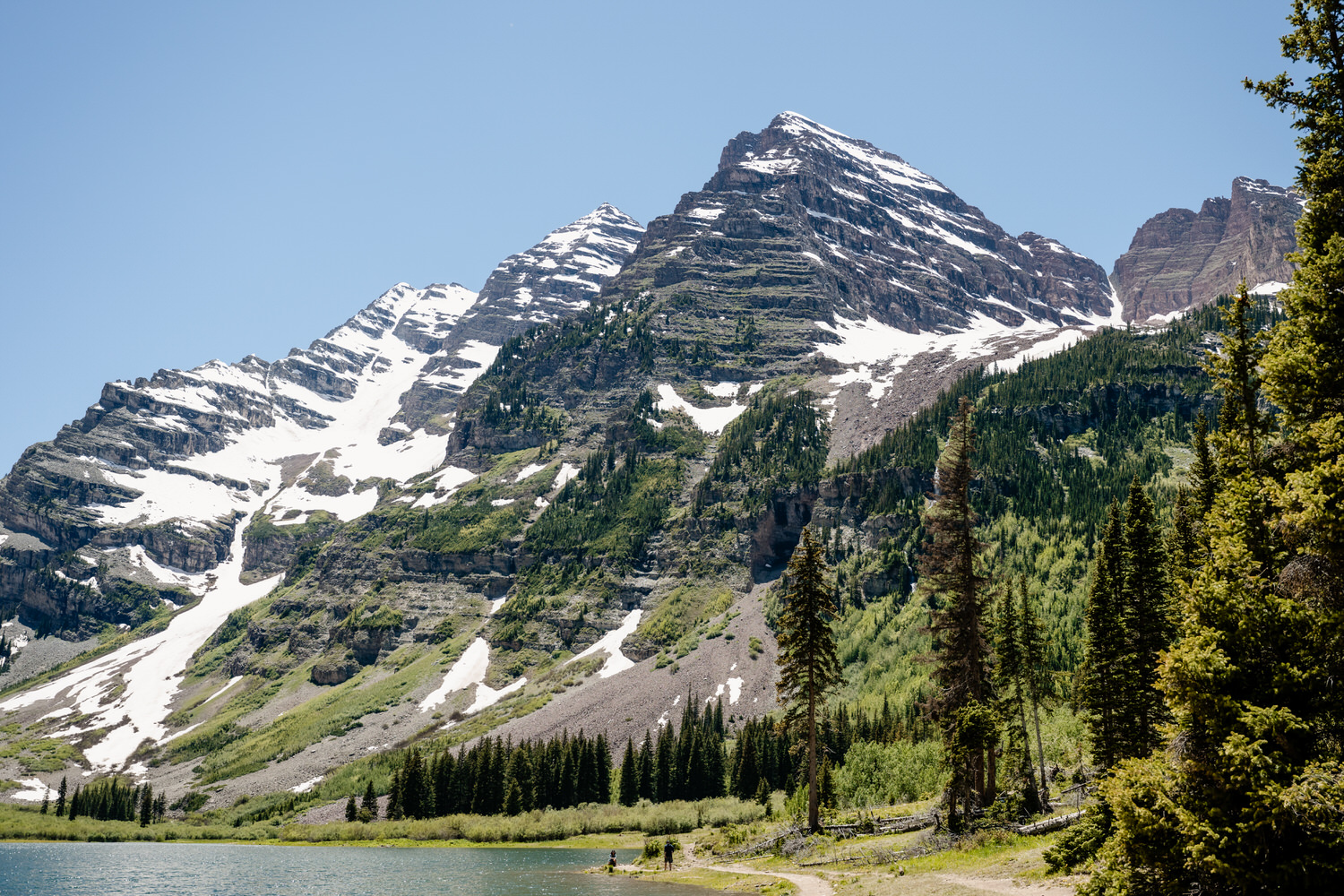 Crater Lake is one of the most popular trails in Maroon Bells as it takes you to one of the most stunning lakes in Snowmass Wilderness. This hike is longer and more difficult, so it would require more time on your wedding day.
LOCATION - Crater Lake, Aspen, Colorado
Hike - 3.5 Miles, 688ft elevation gain
Features - Lake, aspen forest, mountains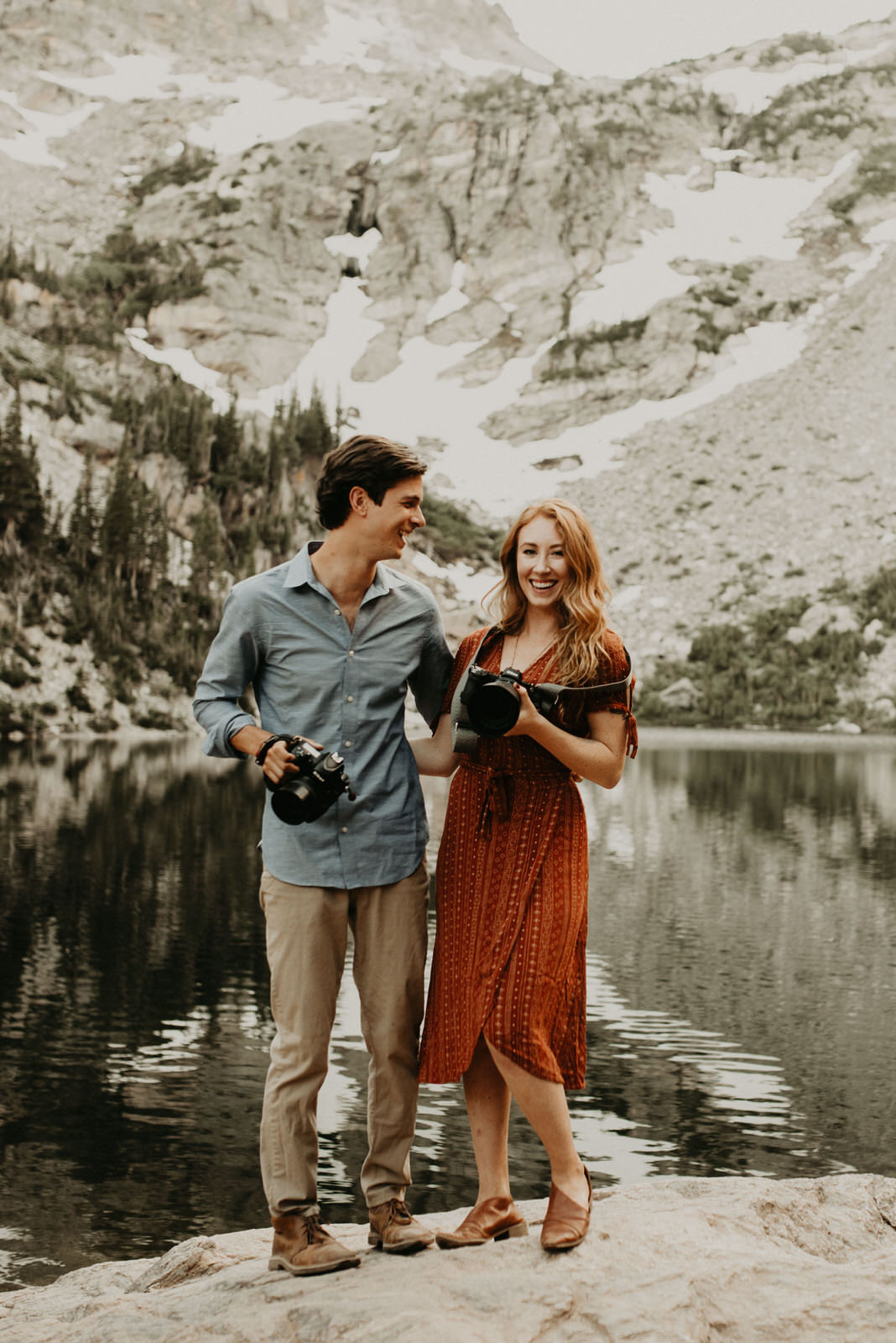 Maroon Bells Wedding Photographers
THE HUSBAND & WIFE TEAM BEHIND AUTHENTIC COLLECTIVE
We photograph experience based elopements + intimate weddings in beautiful locations for adventurous and earth loving couples.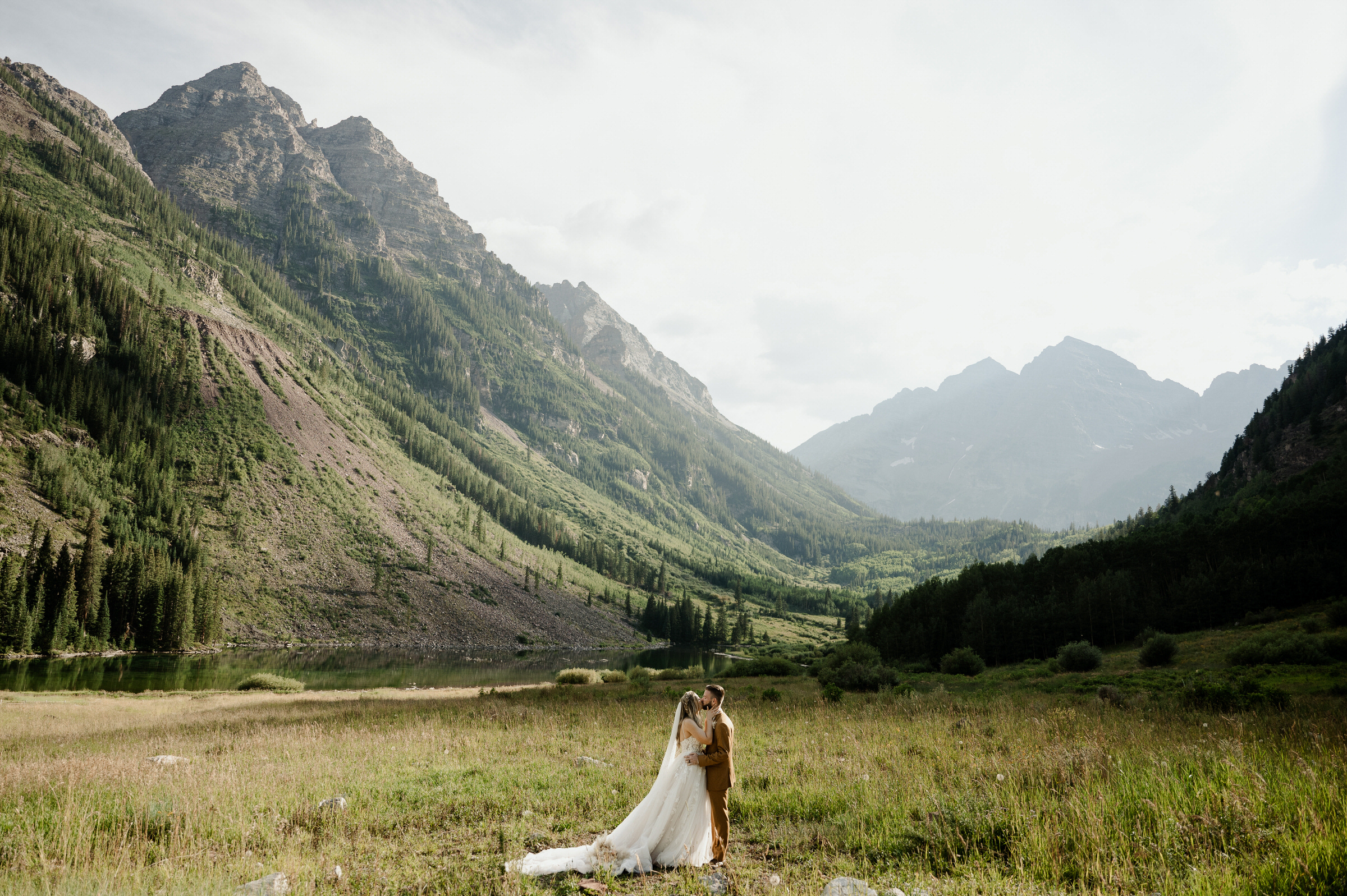 Maroon Bells Wedding Packages
WE OFFER CUSTOM ELOPEMENT PACKAGES
• Half day, full day or multiple day elopement coverage options
• Photography and videography options
• Location scouting, timeline creation and vendor recommendations
• Elopement digital planning guide
• Sneak peek within a week, full gallery within 2-3 months
• Online gallery with high-res edited images, print shop and unlimited downloads
Maroon Bells Wedding Photos