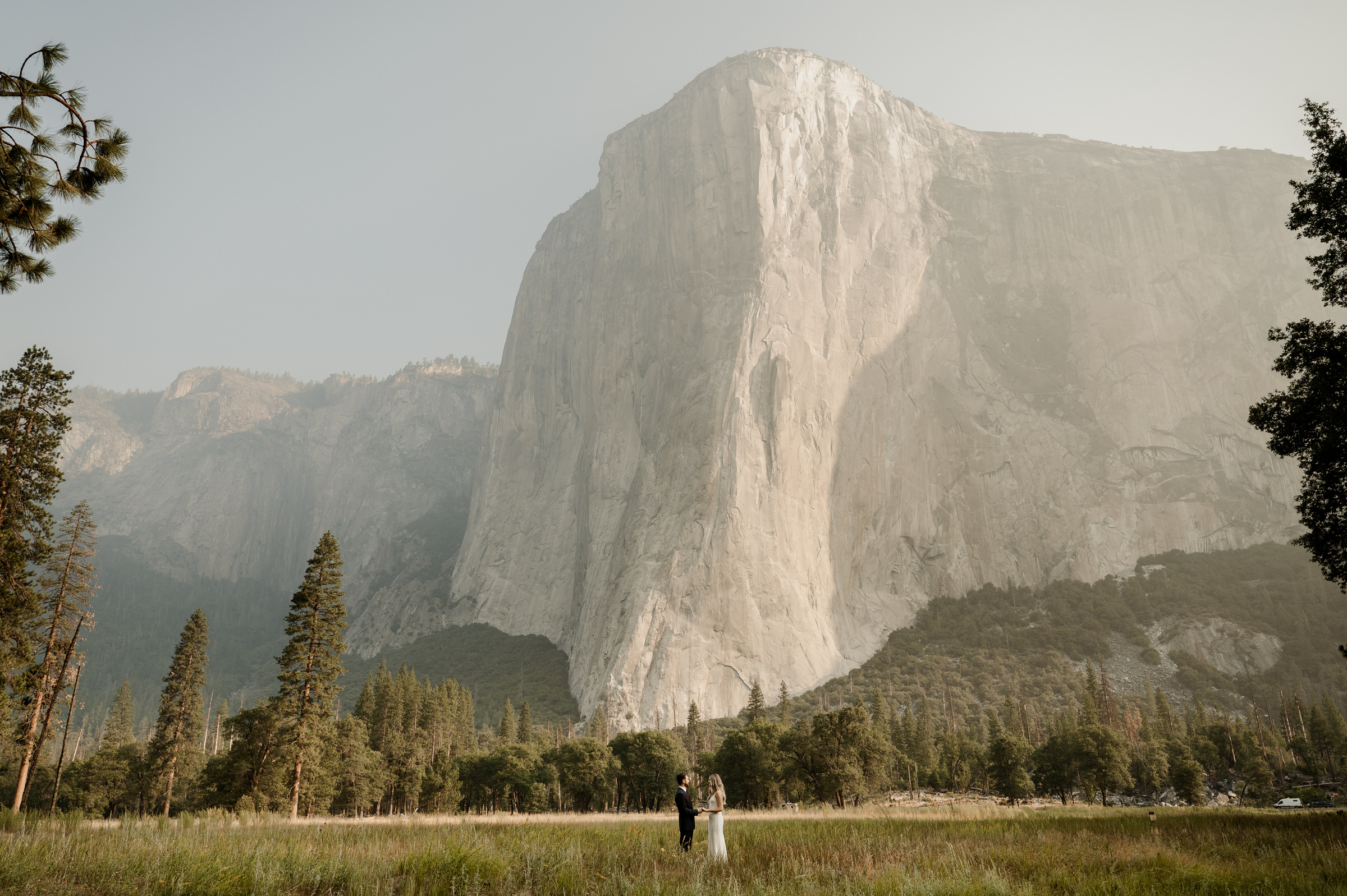 Cathedral Beach Yosemite
Weddings
Ceremonies at Cathedral Beach in Yosemite are popular due to the gorgeous scenic view this location provides. This is a designated ceremony site in Yosemite National Park that features views of El Capitan, the Merced River and the meadows.
The location is also a popular beach and swimming hole, meaning it does get busy in the summer months. Due to this, we highly recommend planning your Cathedral Beach Yosemite wedding in the early morning hours to avoid crowds and have the most intimate experience.
Cathedral Beach Yosemite Cost
The permit to get married at Cathedral Beach in Yosemite is only $150 and allows you to have up to 50 guests for your ceremony. To learn more about planning your wedding in Yosemite, we recommend reading our Yosemite Wedding Planning Guide.
Accessibility
Cathedral Beach is located in Yosemite Valley at the Cathedral Beach Picnic Area. There's a large parking lot on site as well as bathrooms, trails and a picnic area.
It's is open year round, except from November-memorial day weekend, and is just a short walk from the parking lot on a paved trail.
Cathedral Beach Yosemite Wedding
Lauren & Corey's Yosemite elopement started in the early morning hours in the summer of 2021. We met them at El Capitan Meadow for their first look, and took photos around the valley before heading to Cathedral Beach. They said their vows on the beach with El Cap and the Merced River as the backdrop.
After the ceremony, they celebrated with their friends and family and had a picnic with champagne and donuts. They also chose to read their vows to each other in private at Sentinel Beach before we wrapped up this Yosemite National Park elopement.
We hope you enjoy these photos from their Cathedral Beach Yosemite wedding!