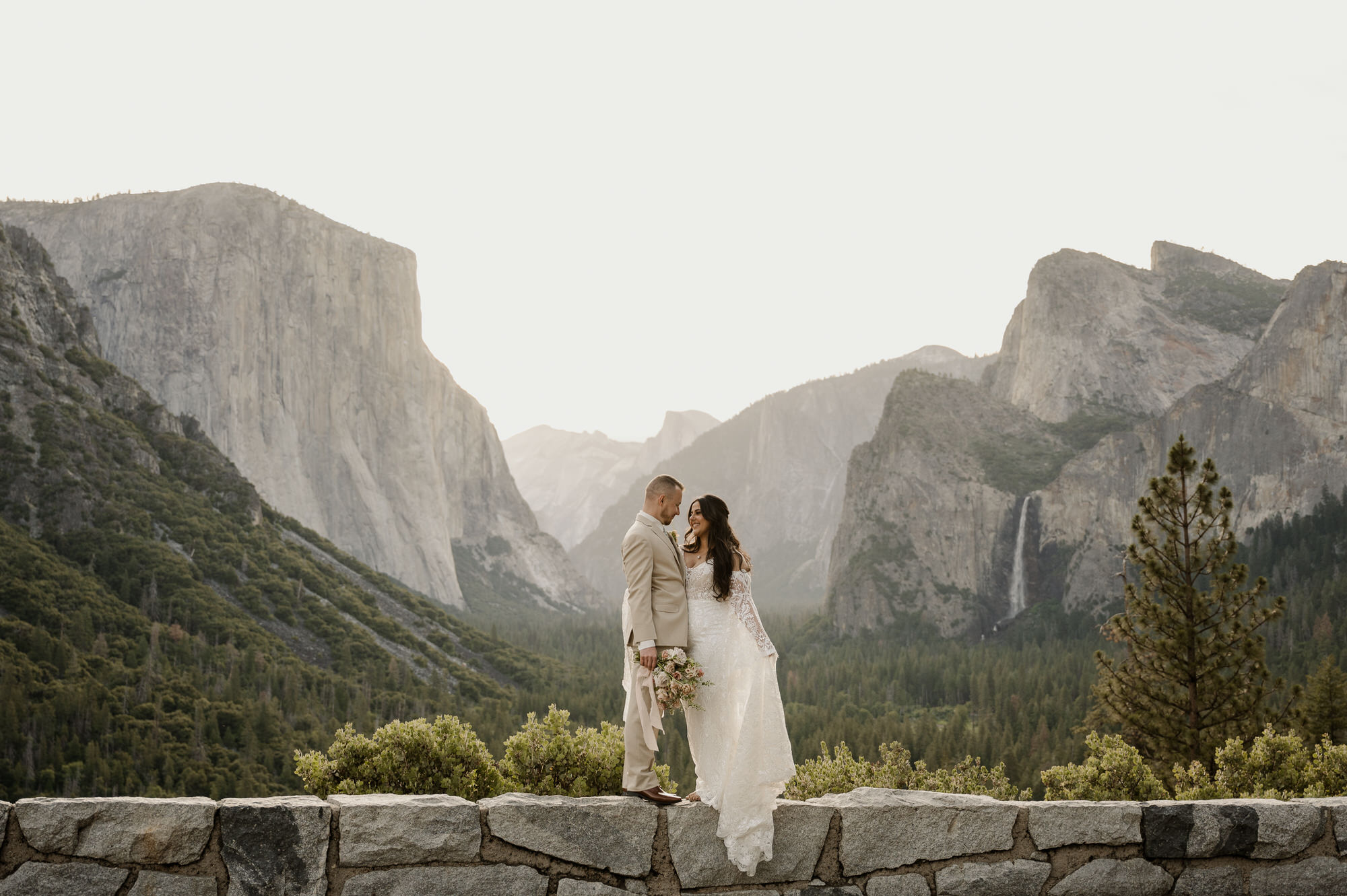 EXAMPLES AND PLANNING TIPS
Discover how much coverage you should book an elopement photographer for, what you can do during an elopement and what a typical elopement timeline looks like.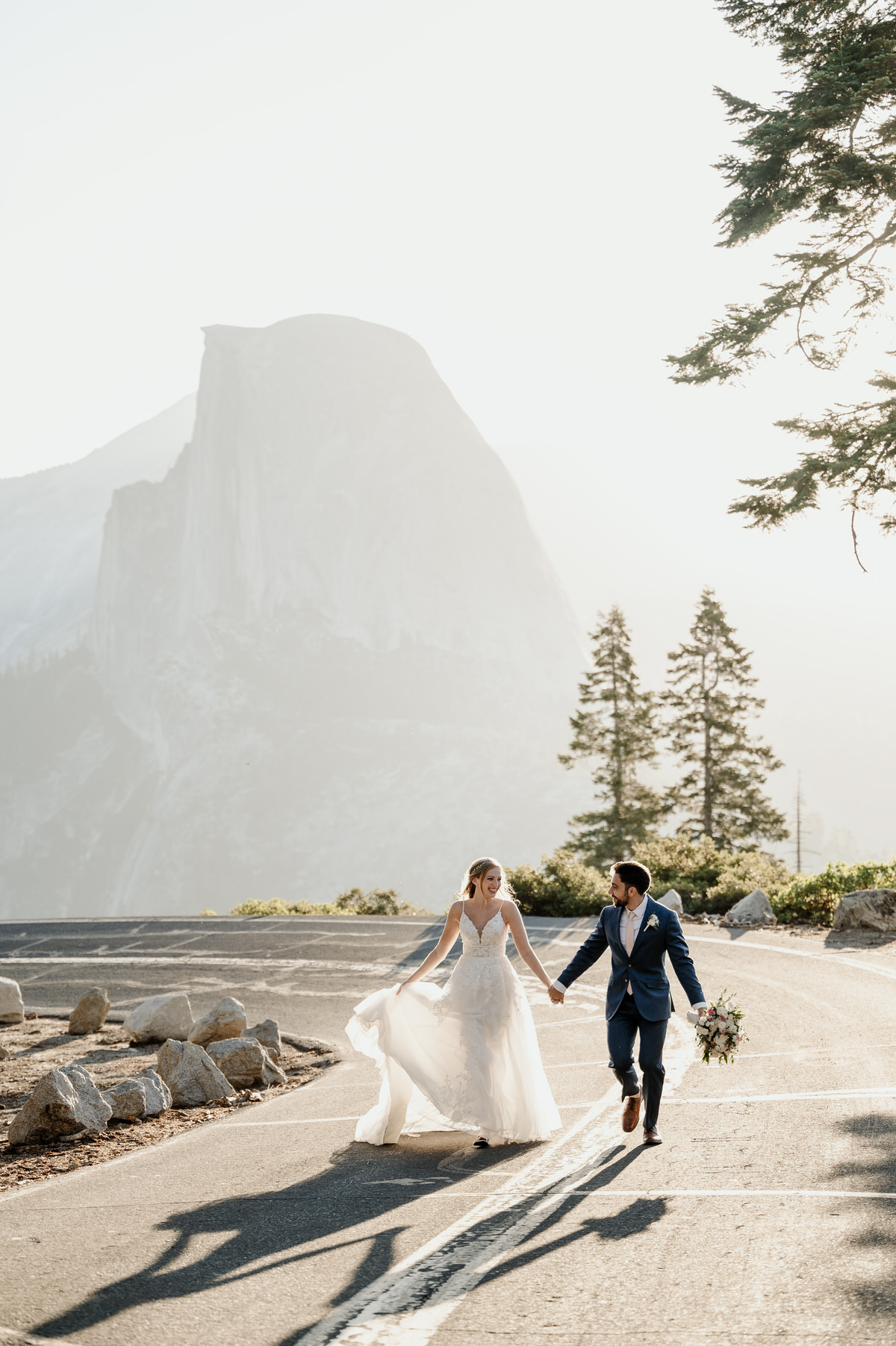 How many hours do you need an elopement photographer for?
Just because you're eloping does not mean you only need a couple hours of your day photographed. Most couples book us for at least one full day (8+ hours) and typically add an adventure session for the day after.
"We just want something quick and simple."
You deserve so much more than just signing some papers and calling it a day. You deserve to make this the most meaningful, exciting and memorable day of your lives AND to have photos and videos to remember it all.
"Its just us two, we don't need a lot of coverage."
If it's just the two of you, it's even more reason to have your full day documented, so you can share it with your friends and family that weren't present. We eloped, just us two, and booked our photo/video team for THREE whole days!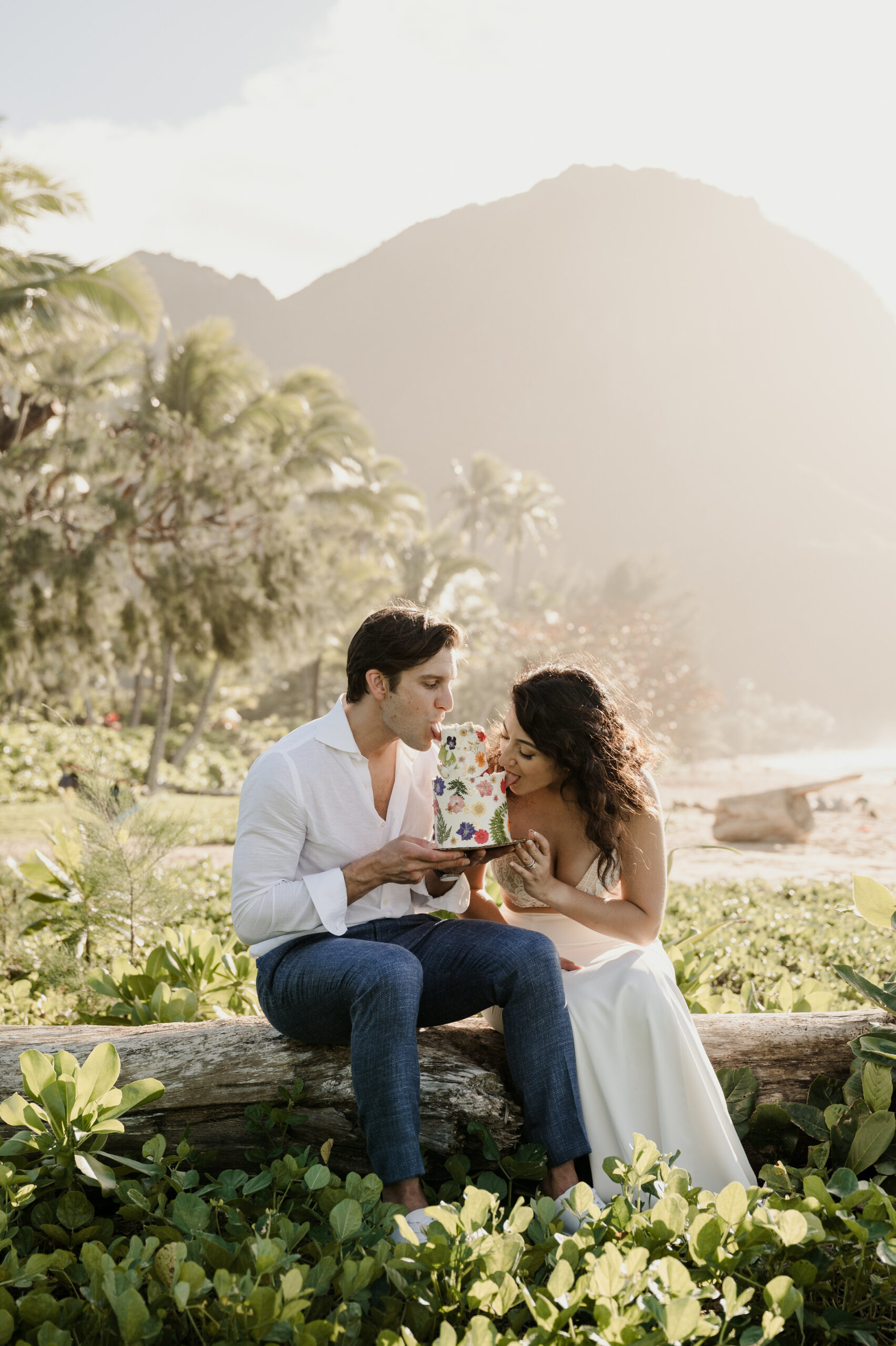 A full day elopement is not an all day photo shoot!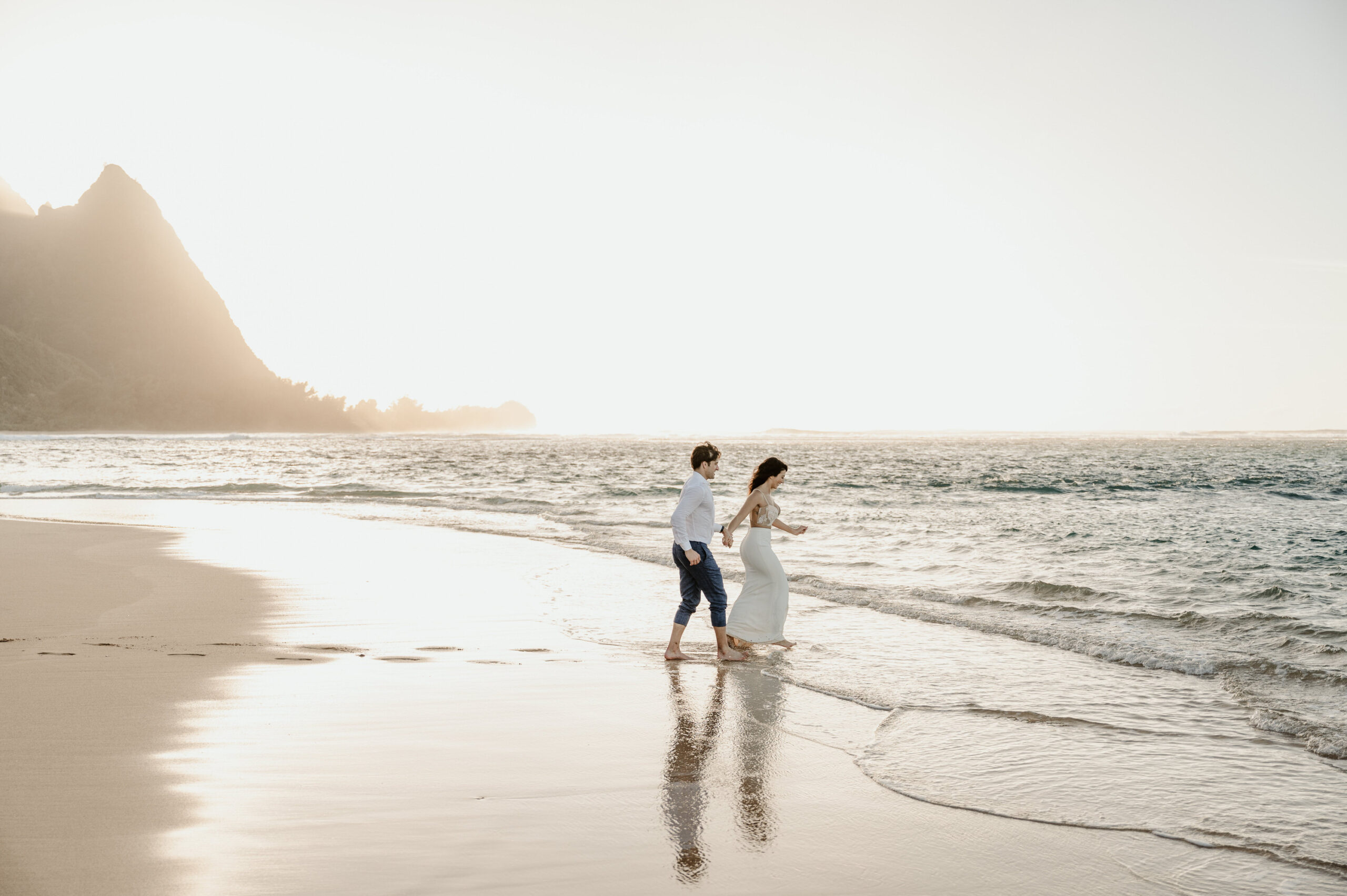 You are going to have the most amazing day with your partner, filled with everything you love to do, and we're going to document it so you can remember it in vivid detail for years to come.
We know you don't want to be "posed" all day and that's definitely not what an elopement is about! We're not there to direct you minute by minute throughout the day. We're there to document your day as it unfolds, step in where we can to enhance the experience, and ultimately give you photos to help you relive the memories.
The truth is, your wedding lasts all day whether or not photographers are present to document it. We're there to make sure you never forget these moments and experiences.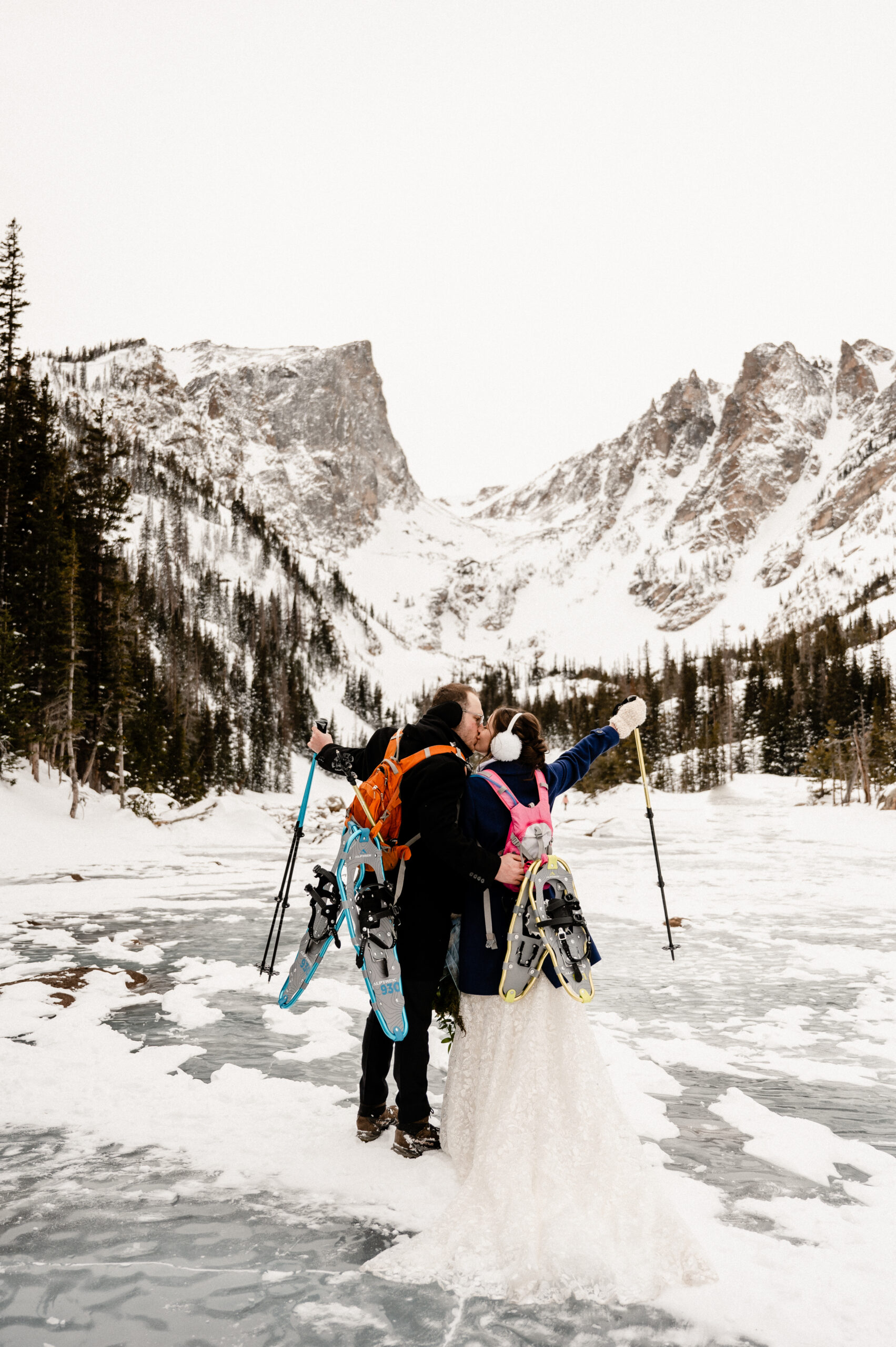 "What will we do all day?"
anything you want! but here's a breakdown of events that can happen during an elopement:
- Getting ready (hair and makeup, writing vows, helping each other get ready)
- First look (seeing each other for the first time all dressed up. This can happen even if you get ready together)
- Exchange gifts or letters
- Ceremony / Vows
- Photos w/ Guests (If applicable, or incorporate guests into the day with reading letters they wrote you, FaceTime, etc.)
- First dance
- Any activities you want to incorporate (hiking, scenic drive, boating, camping, picnic, hammock, get tattoos, hot air balloon ride, helicopter ride, off roading, etc.)
- And of course stunning photos documenting all of this!
Elopement Timeline Examples
BELOW ARE REAL TIMELINES FROM ELOPEMENTS WE'VE PHOTOGRAPHED
A Multi-Day Elopement In Colorado
COVERAGE TOTAL : 11 HOURS SPlit between 2 days
Sabryna & Donovan knew they wanted to elope in Colorado but had no idea where. We created a location guide for them based off of what they were hoping for in terms of scenery, accessibility, guest count, etc. and sent it to them to help them choose where to get married. They ended up being torn between a few locations, but they knew they didn't have to compromise.. they could experience all three locations!
We ended up planning a two-day elopement that allowed them to experience a sunrise hike together, then meet up with their families for a ceremony and dinner to follow. Two days later, we met up again for sunrise at the sand dunes for their adventure session (like an engagement session, but better)! Below is a breakdown of their timeline of events..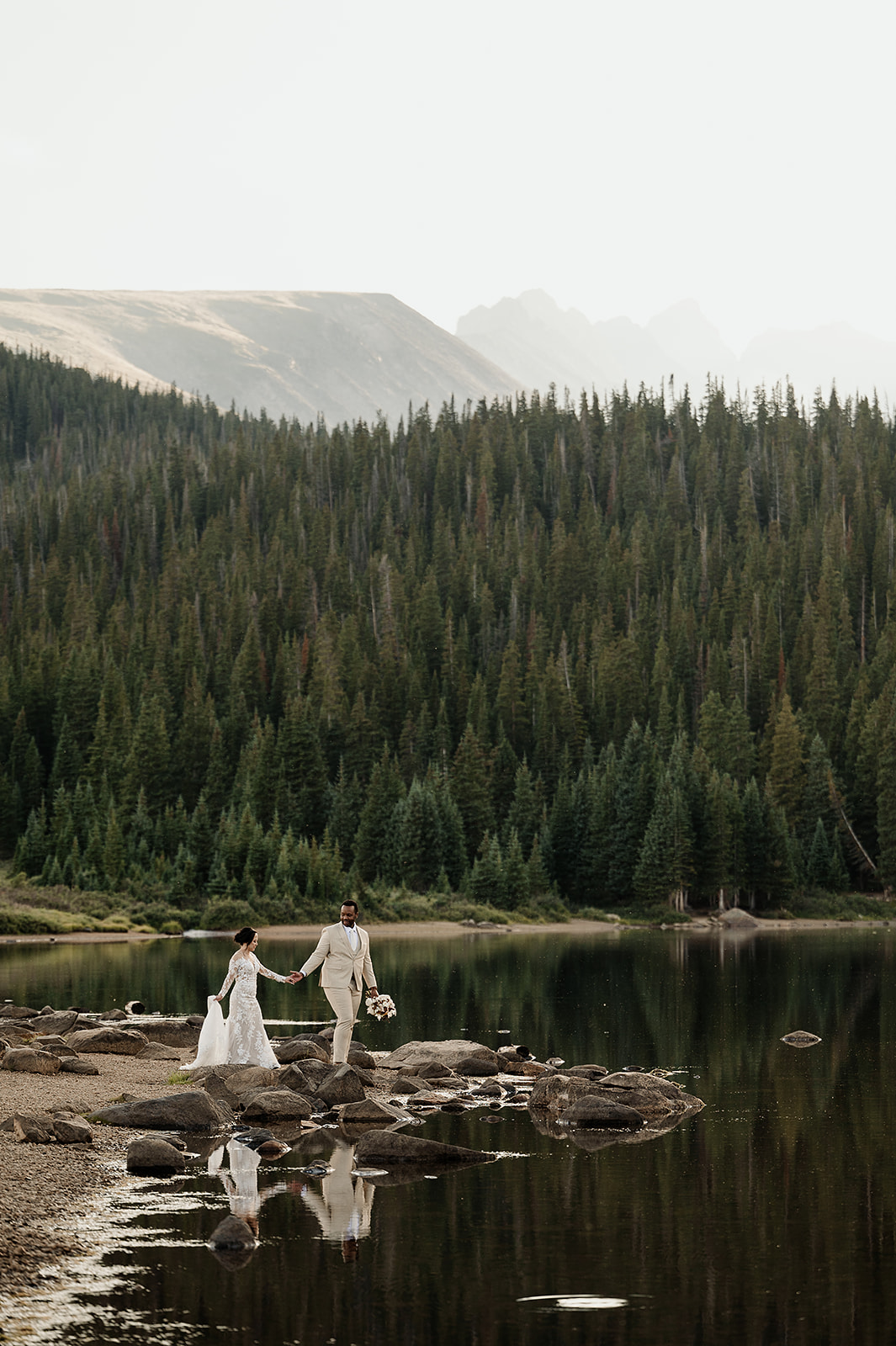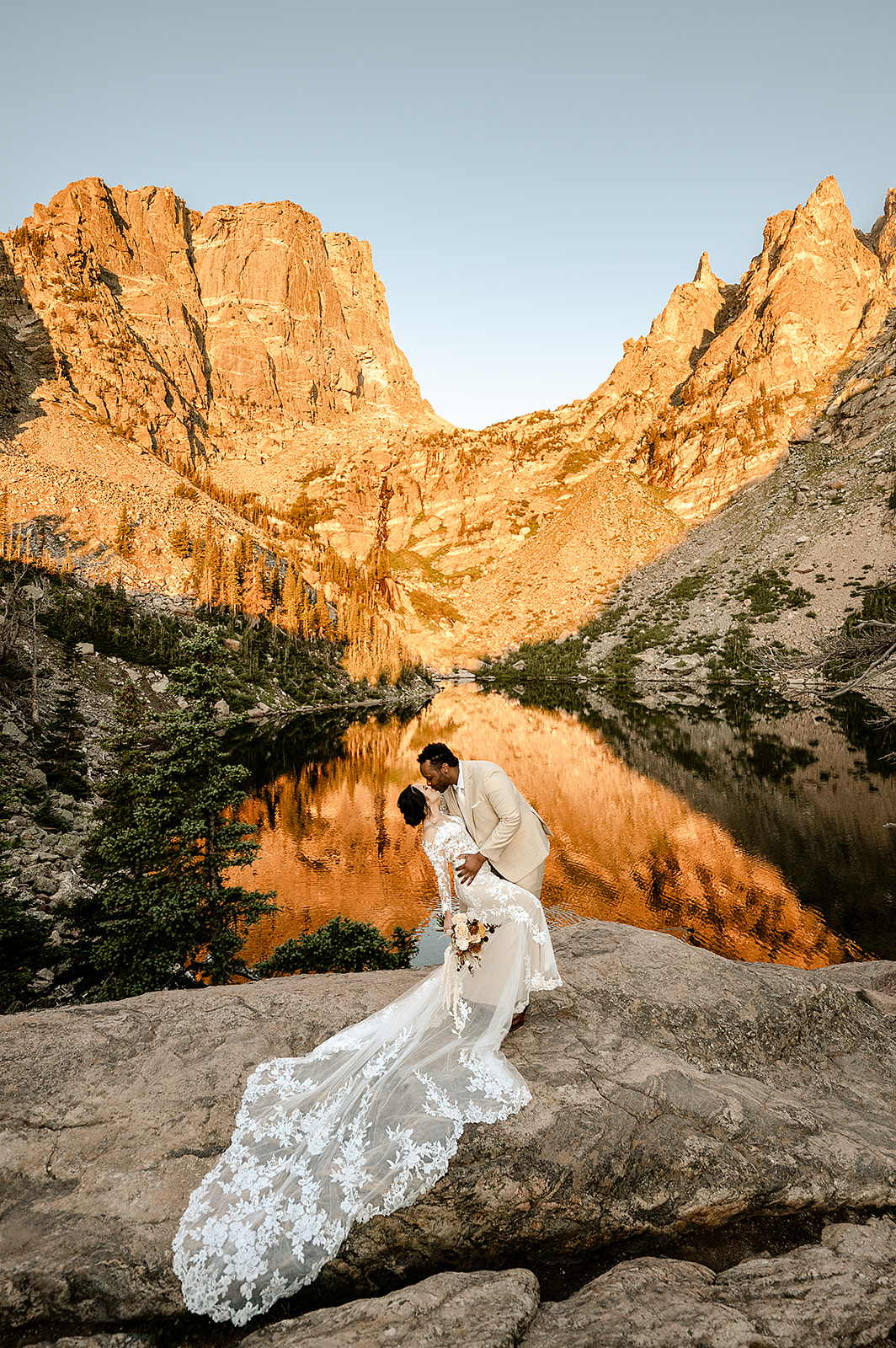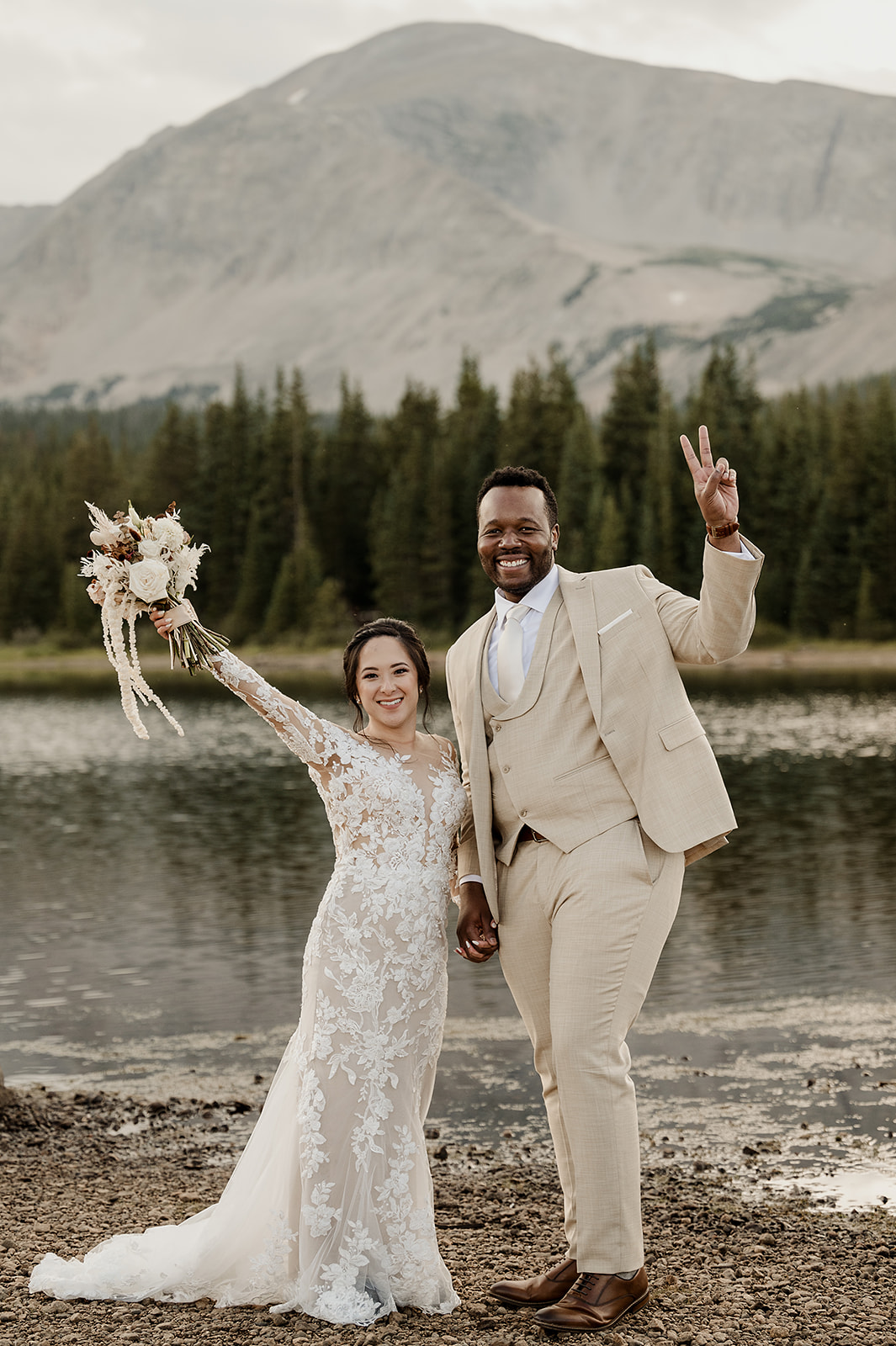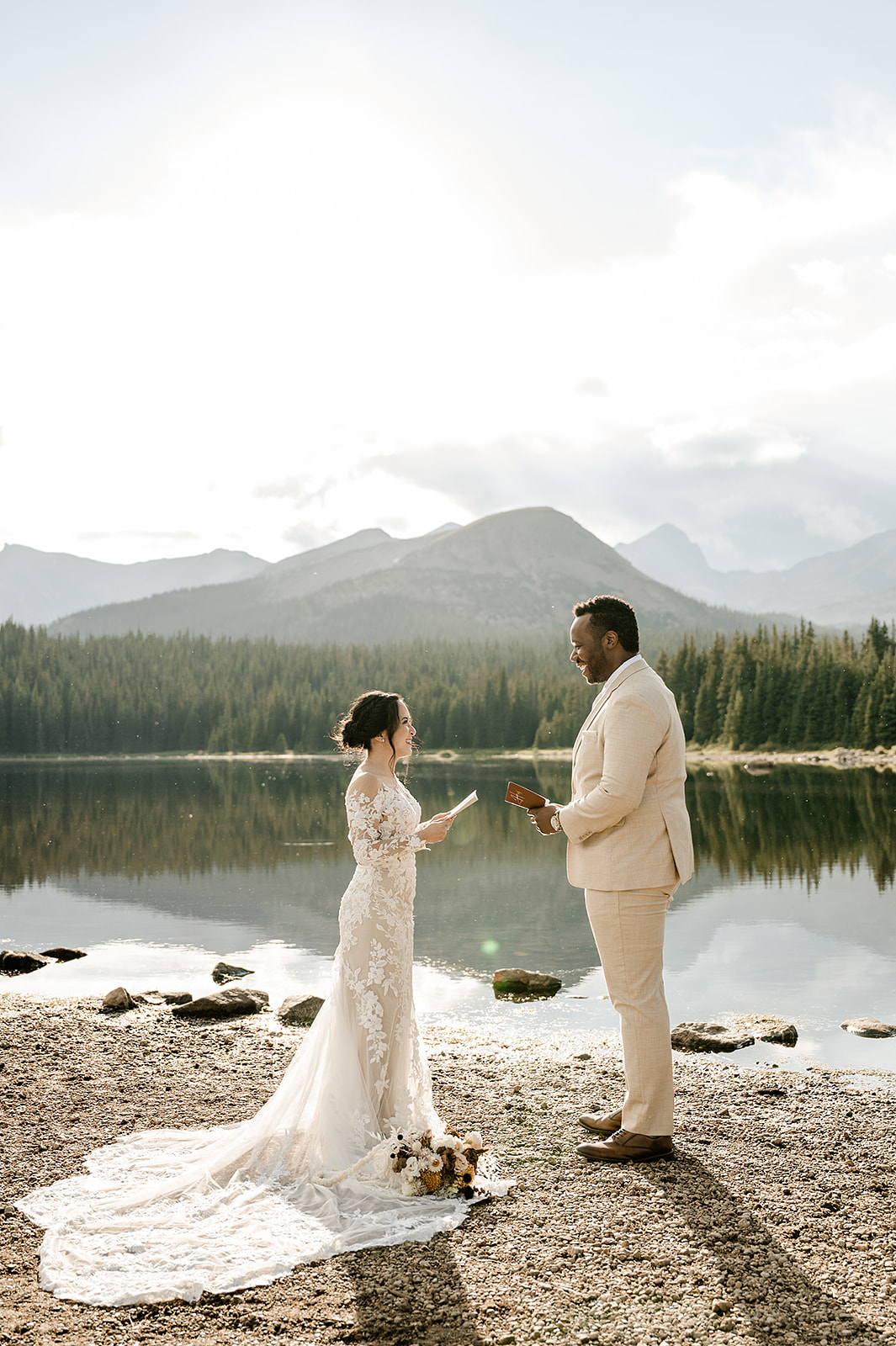 Day 1 morning - Mountains
Part 1 - Sunrise Hike Through The Mountains
4:30am - Meet at trailhead and hike with headlamps to the lake
5:30am - Arrive at lake + Get dressed
6:00am - First look as the sun rises
6:15am - Explore the lake + take photos
7:30am - Hike to second Lake + photos along the way
8:00am - Photos at second Lake
8:30am - Hike back to trailhead
9:00am - Break until evening
The adventure elopement started off with a sunrise hike to an alpine lake in Rocky Mountain National Park. This was their first hike together EVER! You don't have to be an avid hiker to hike on your elopement day. We hiked in the dark to catch the sun hitting the mountains behind them as they shared their first look. The rest of the morning was spent exploring the lakes and hiking!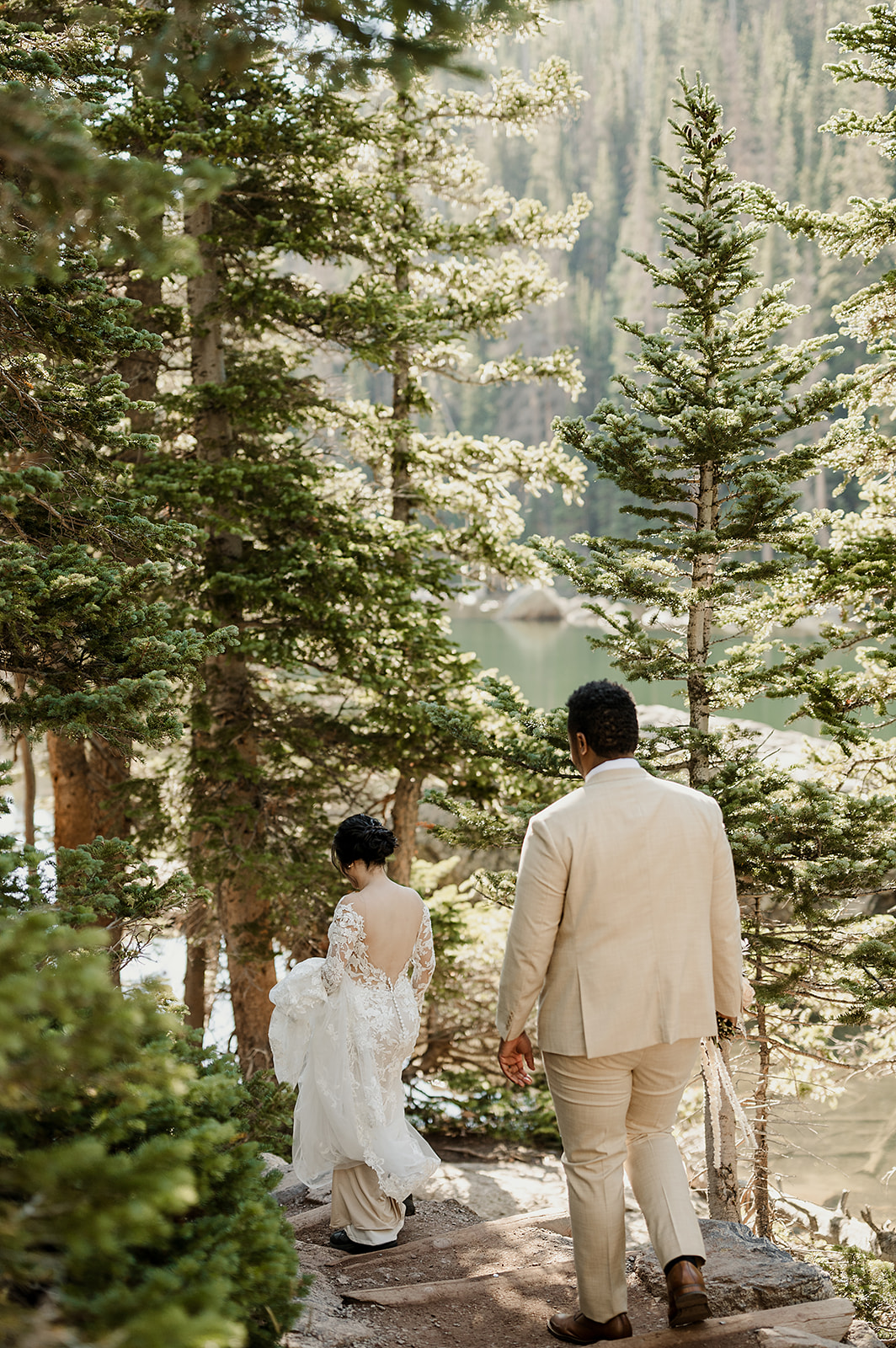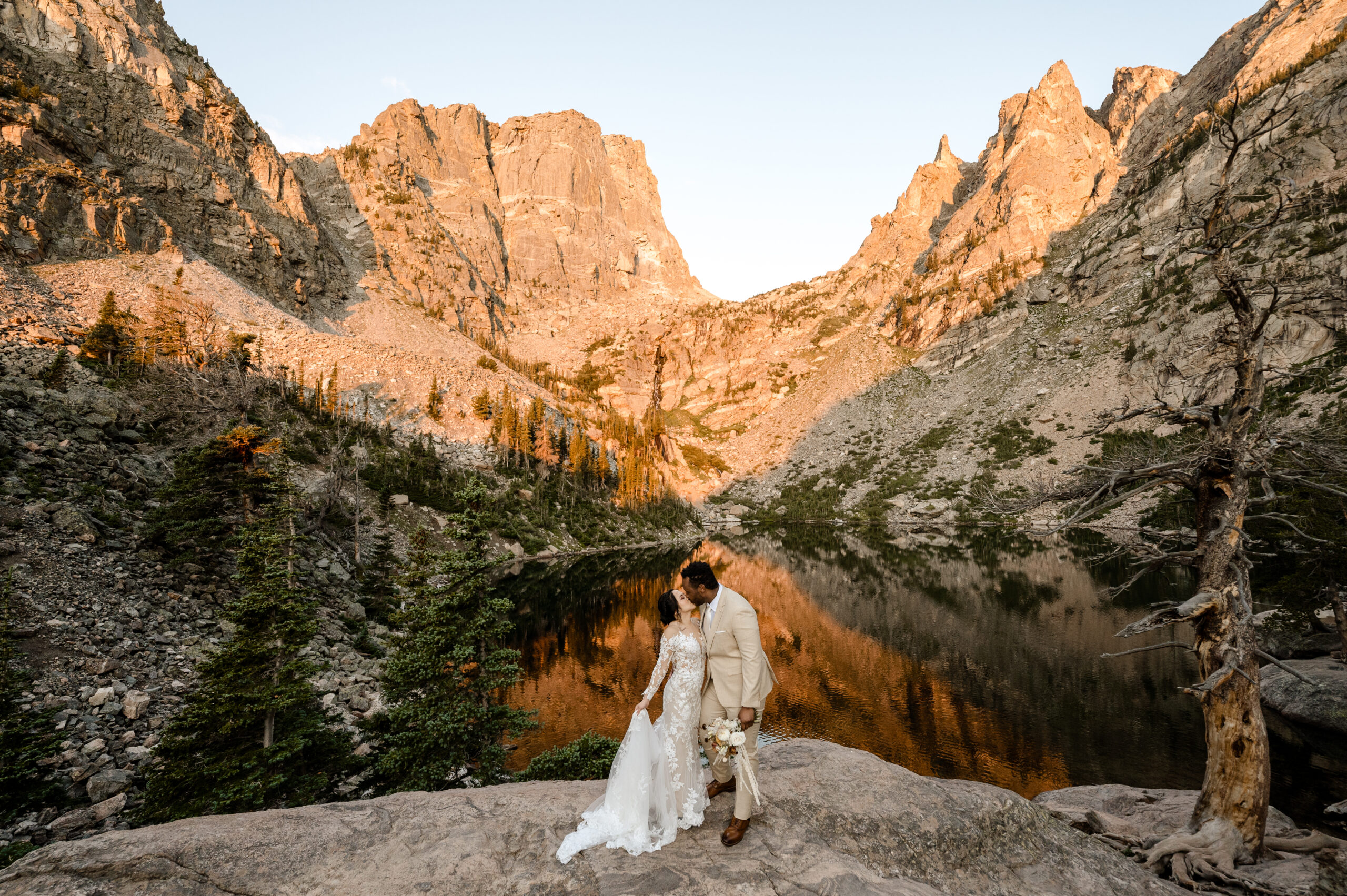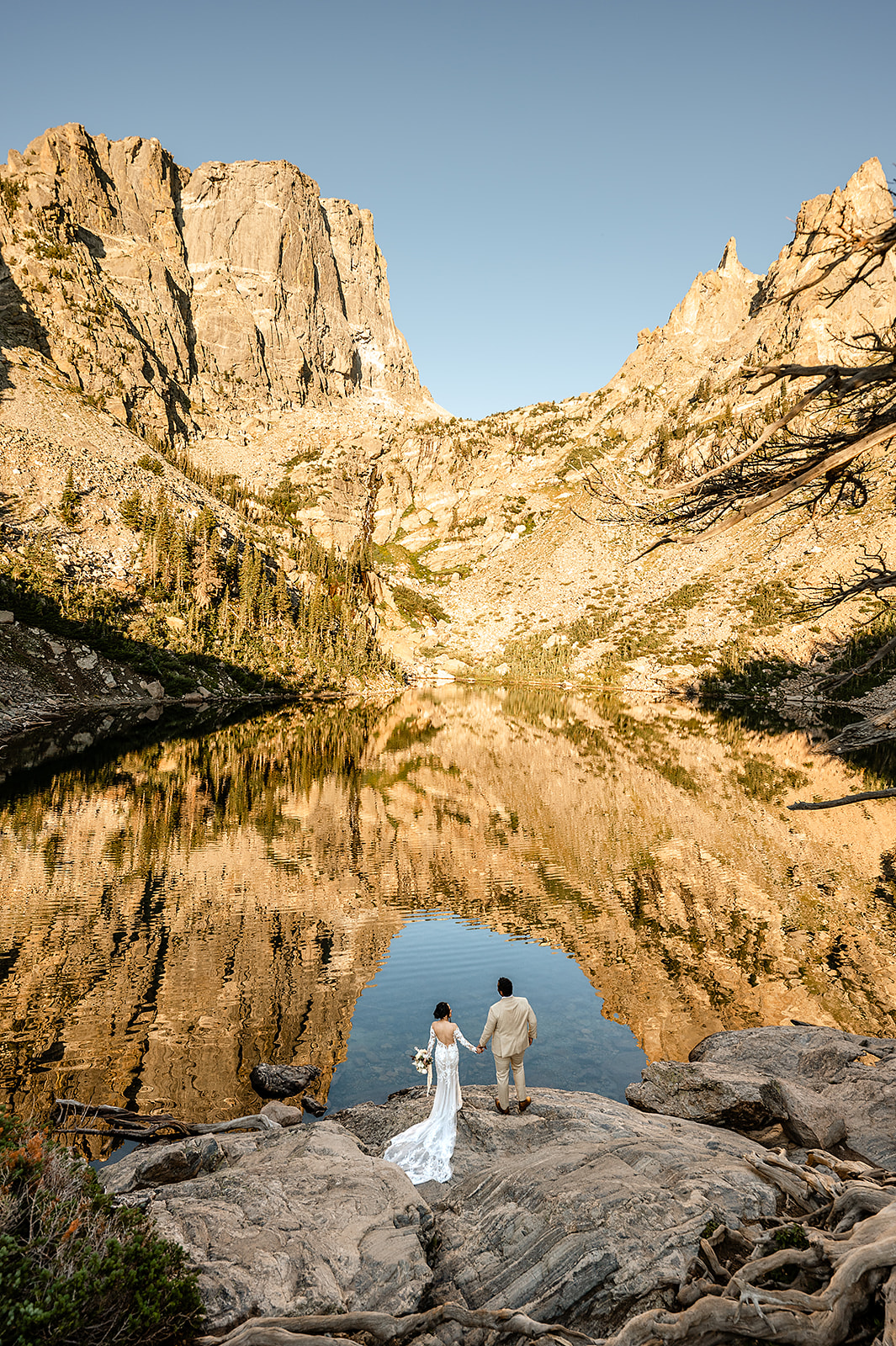 2:30pm - Shoot details (rings, jewelry, invitations, bouquet, vow books)
3:30pm - Meet at Parking Lot near lake
3:40pm - First look with bride + parents
4:00pm - Walk to ceremony location + set up
4:30pm - Ceremony (Officiant marries couple, ring exchange, sign marriage license)
5:00pm - Celebrate with guests, pop sparking water!
5:15pm - Formal photos with guests
6:00pm - Newlywed sunset photos
7:00pm - end / couple goes to dinner with guests
Part 2 - Lakeside Ceremony
Later that day, we met up with their family for an intimate ceremony at an accessible but beautiful lake nearby. After the ceremony, they popped sparkling water and celebrated with their guests. Once their guests departed for the after party the couple shared some vows they wanted to keep private between the two of them. We then explored the lake and took newlywed photos before they departed for dinner!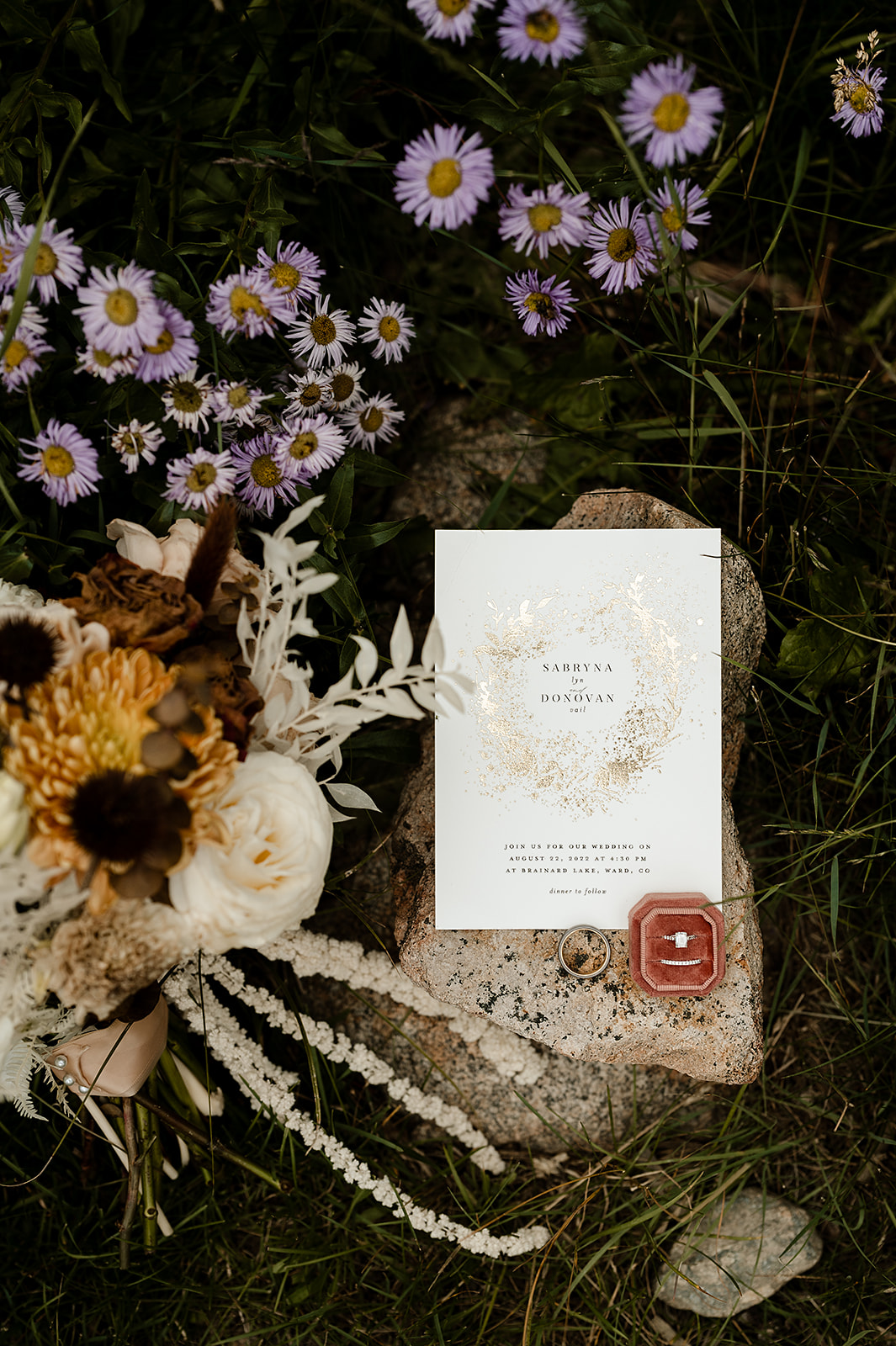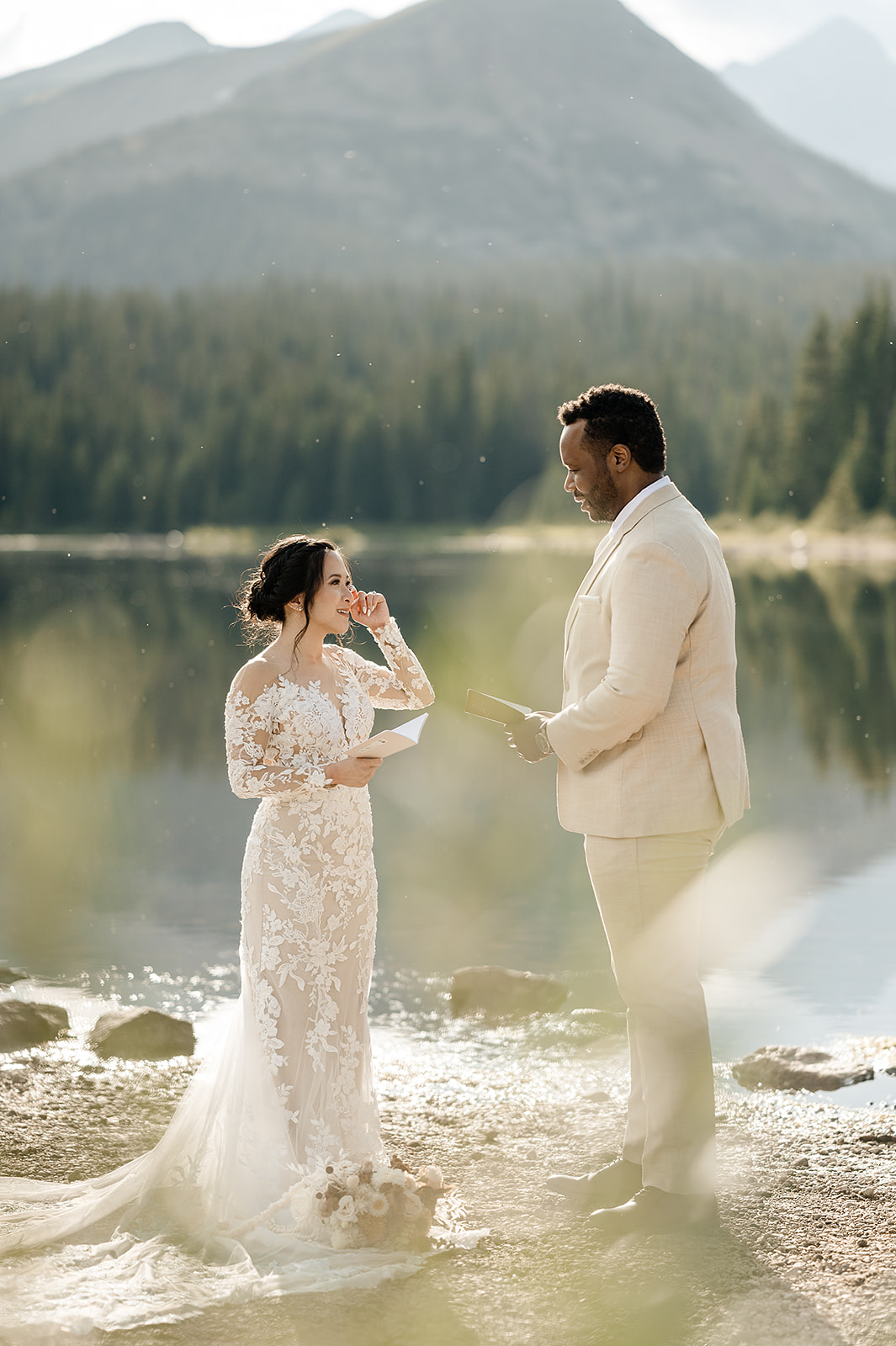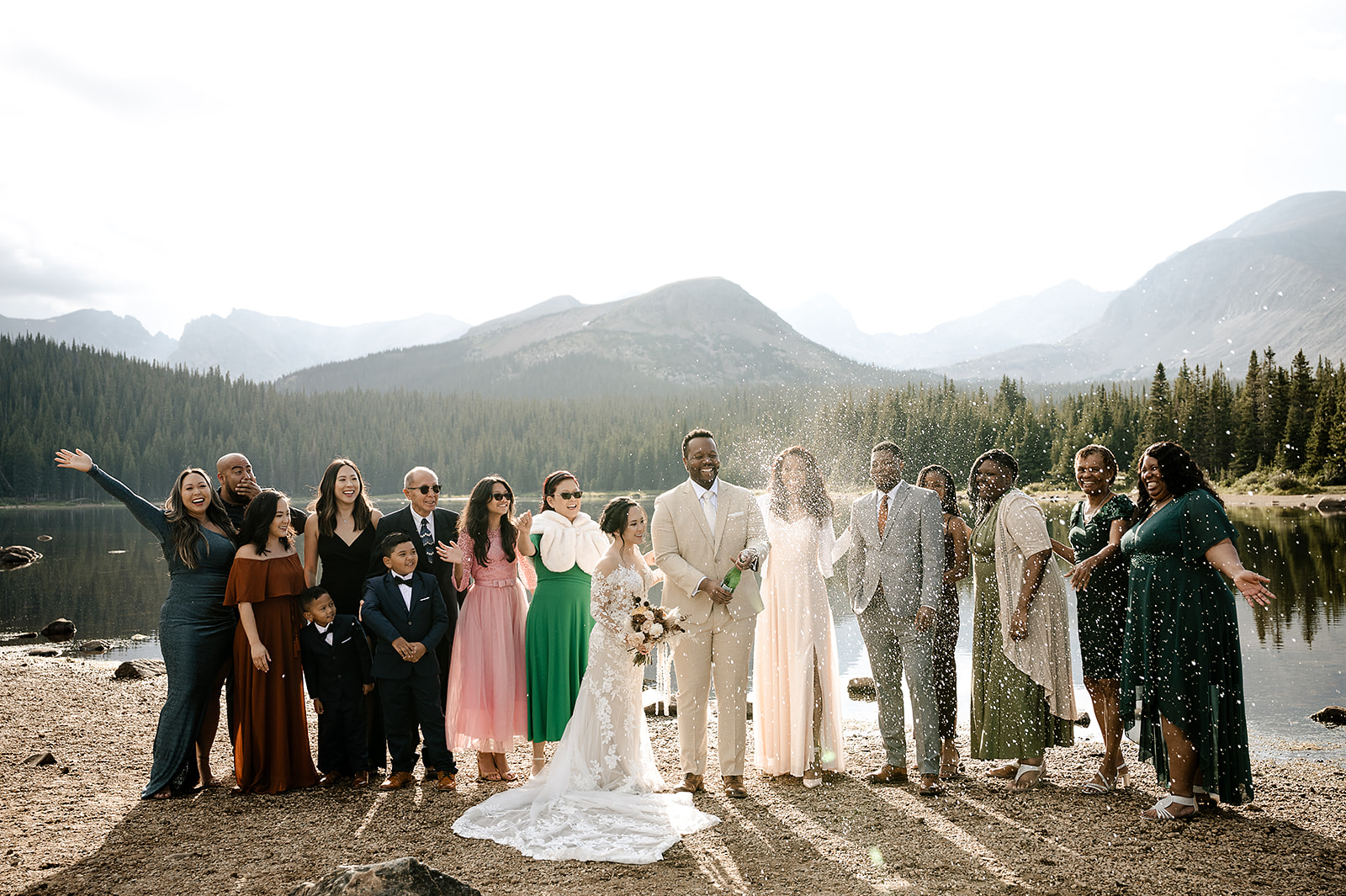 Day 2 : EXPLORING THE SAND DUNES
Part 3 - Playing In The Dunes
6:00am: Meet at trailhead + walk up dunes
6:15am: watch the sunrise
6:30am: Play around in the sand dunes + photos
7:30am - Walk back to trailhead + photos along the way
8:00am: End
After a day break so we could all catch up on sleep, we met up again at sunrise two days after their elopement! We climbed around the sand dunes and watched the sun rise over the landscape in front of us. We ran around the dunes for hours until S & D had to leave to catch their flight home!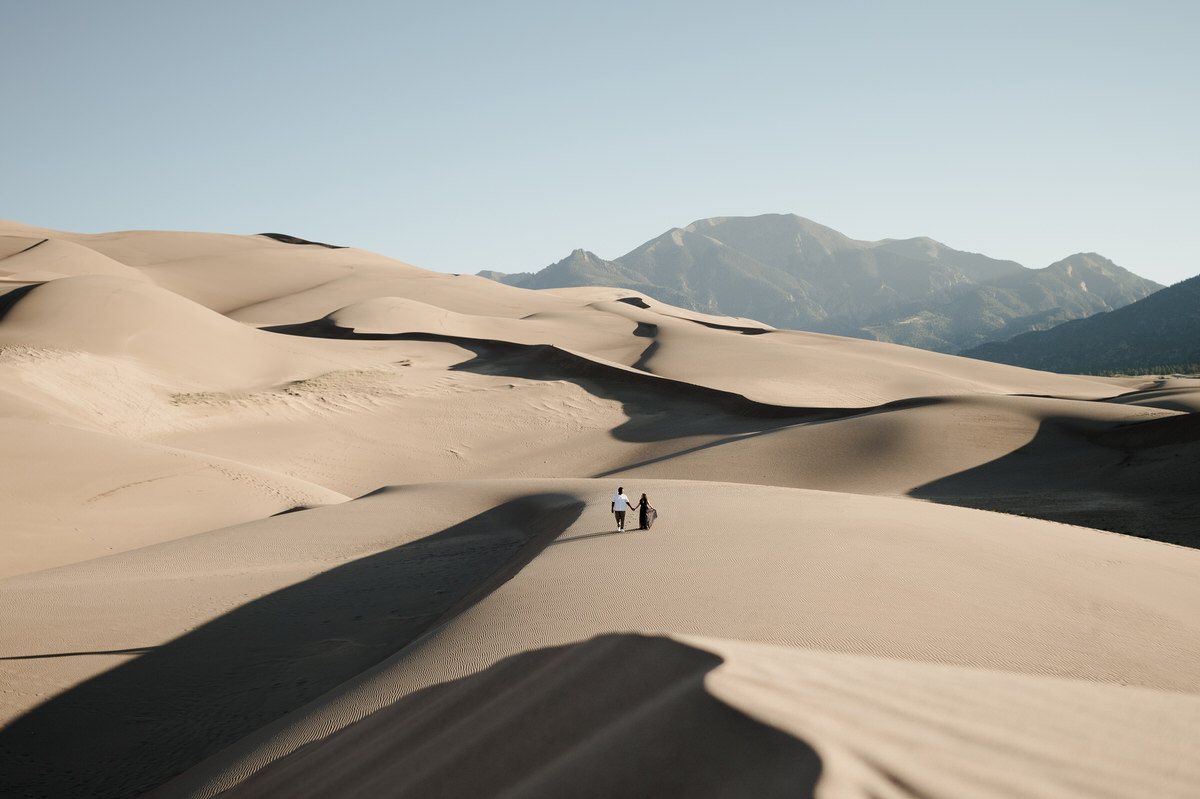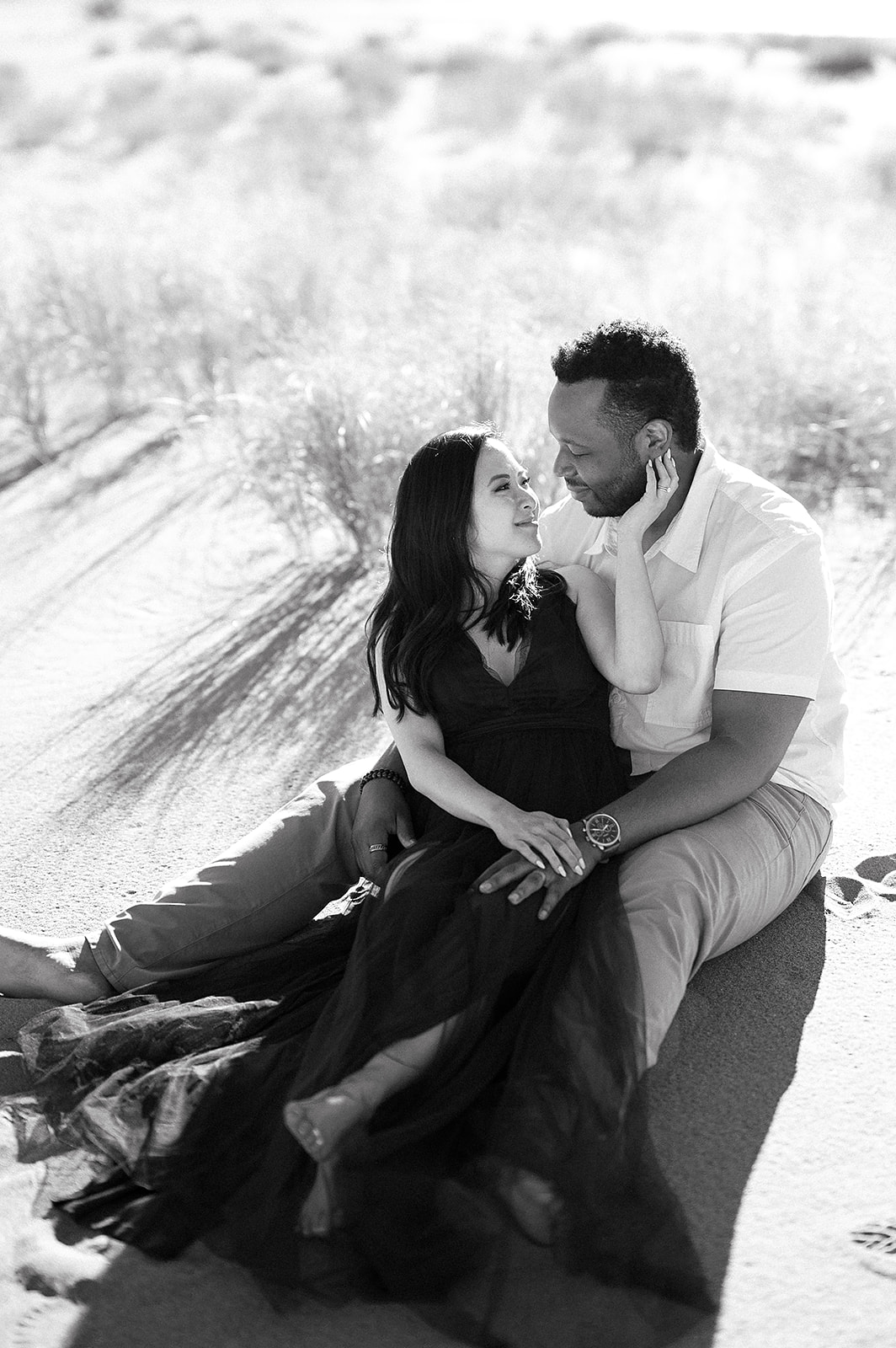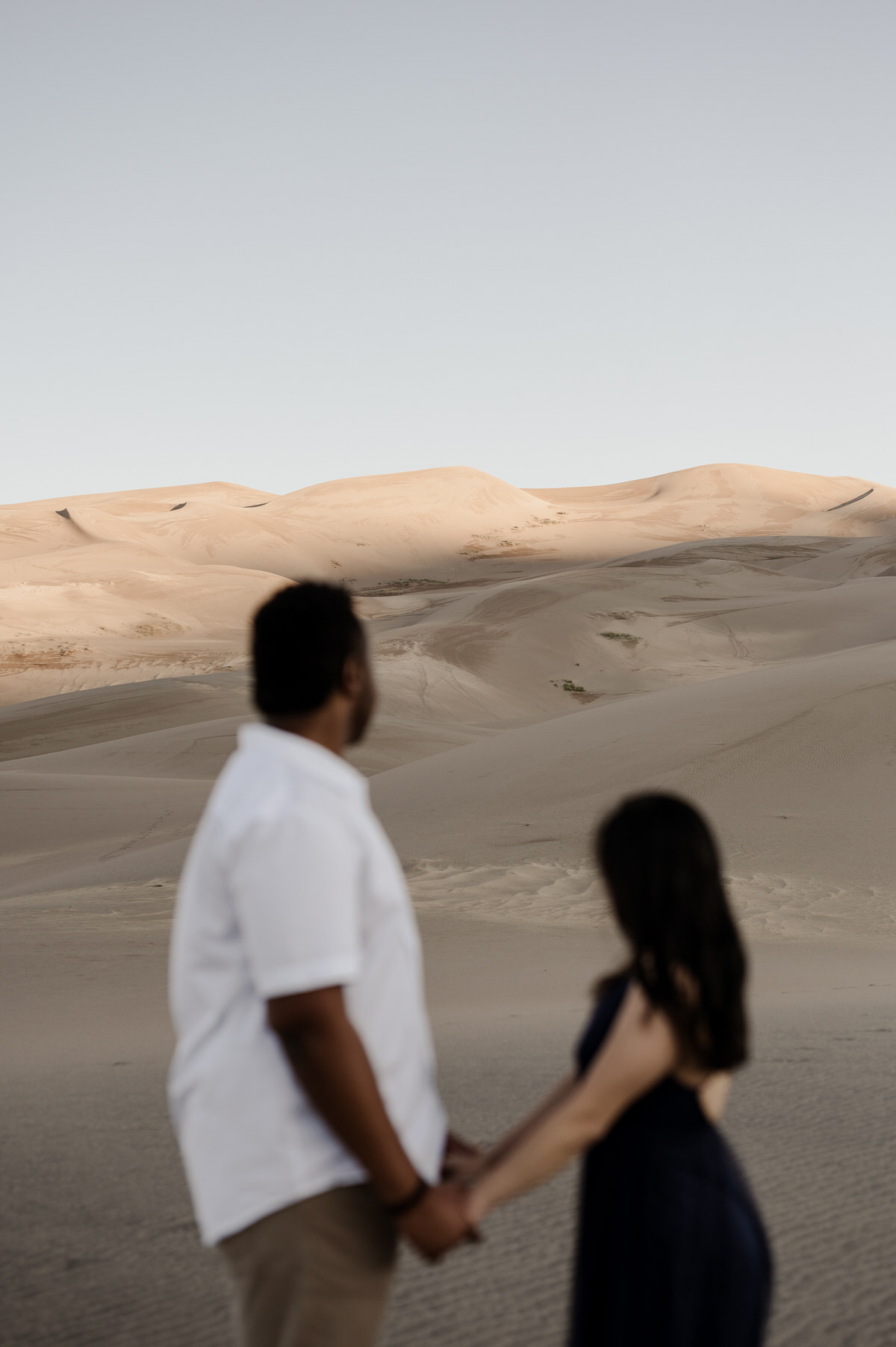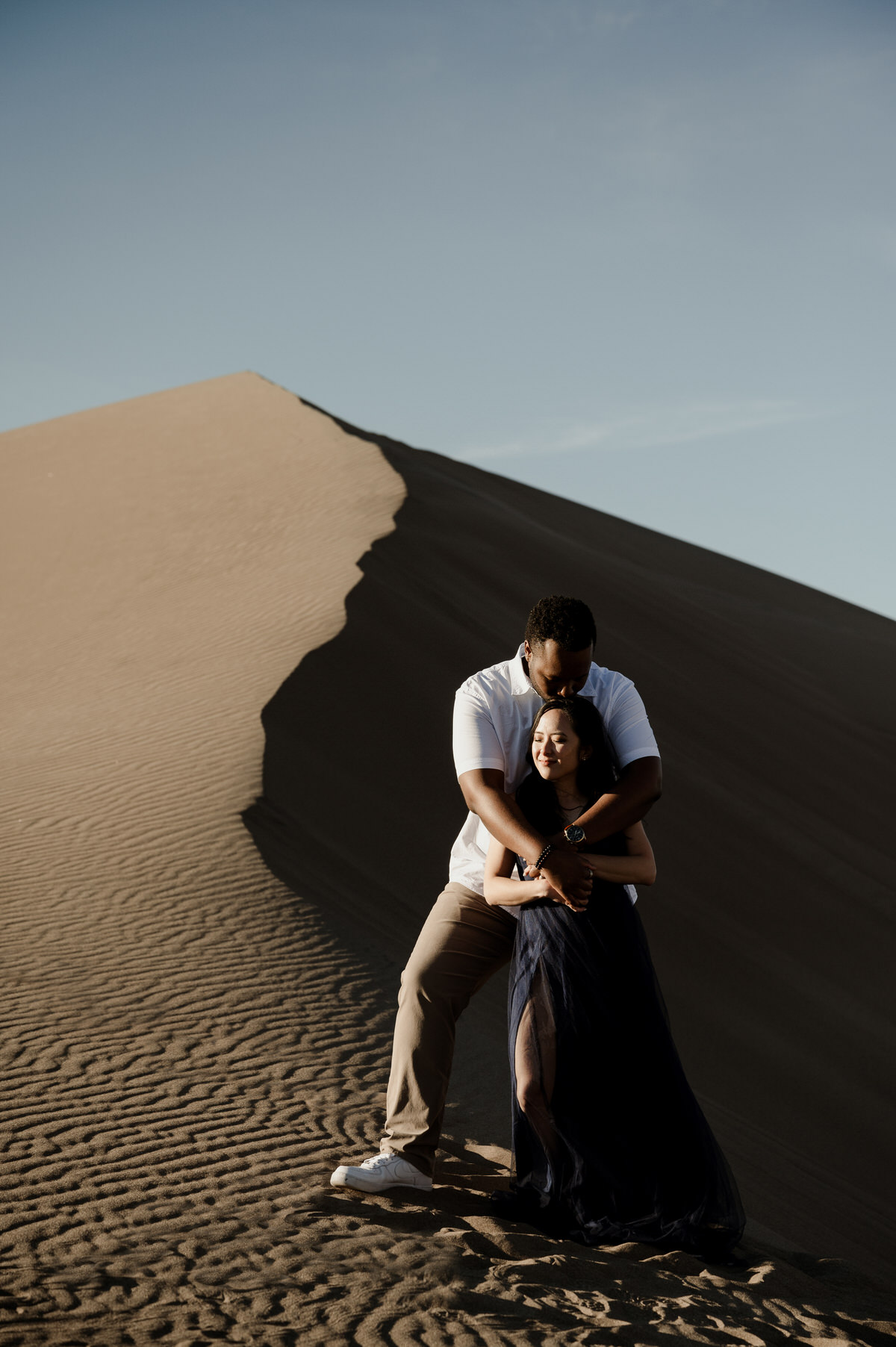 Full Day Micro Wedding in Colorado
COVERAGE TOTAL : 10 HOURS, CONTINUOUS
Megan & Brian chose to have a micro wedding in Aspen, Colorado with their closest friends and family. They got ready at a nearby hotel before taking a shuttle to Maroon Bells for their first look, ceremony, formals and newlywed photos. They ended the day at Lynn Britt Cabin celebrating with their guests with lots of good music, food and drinks!
This micro wedding is a great example of documenting the full day, from the getting ready moments all the way through to the reception, which are parts of the day which often get overlooked. Here's some samples of what their day was like!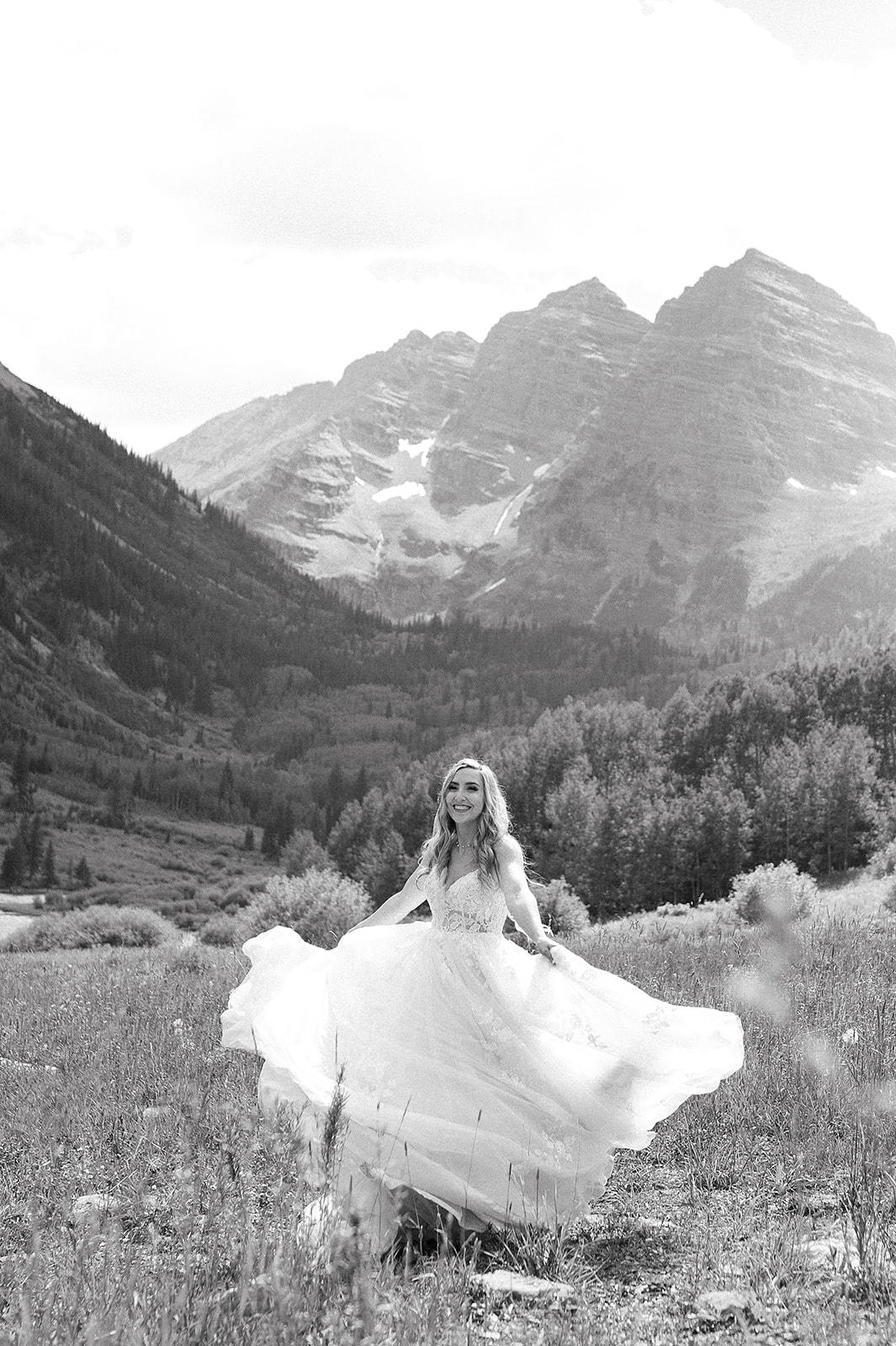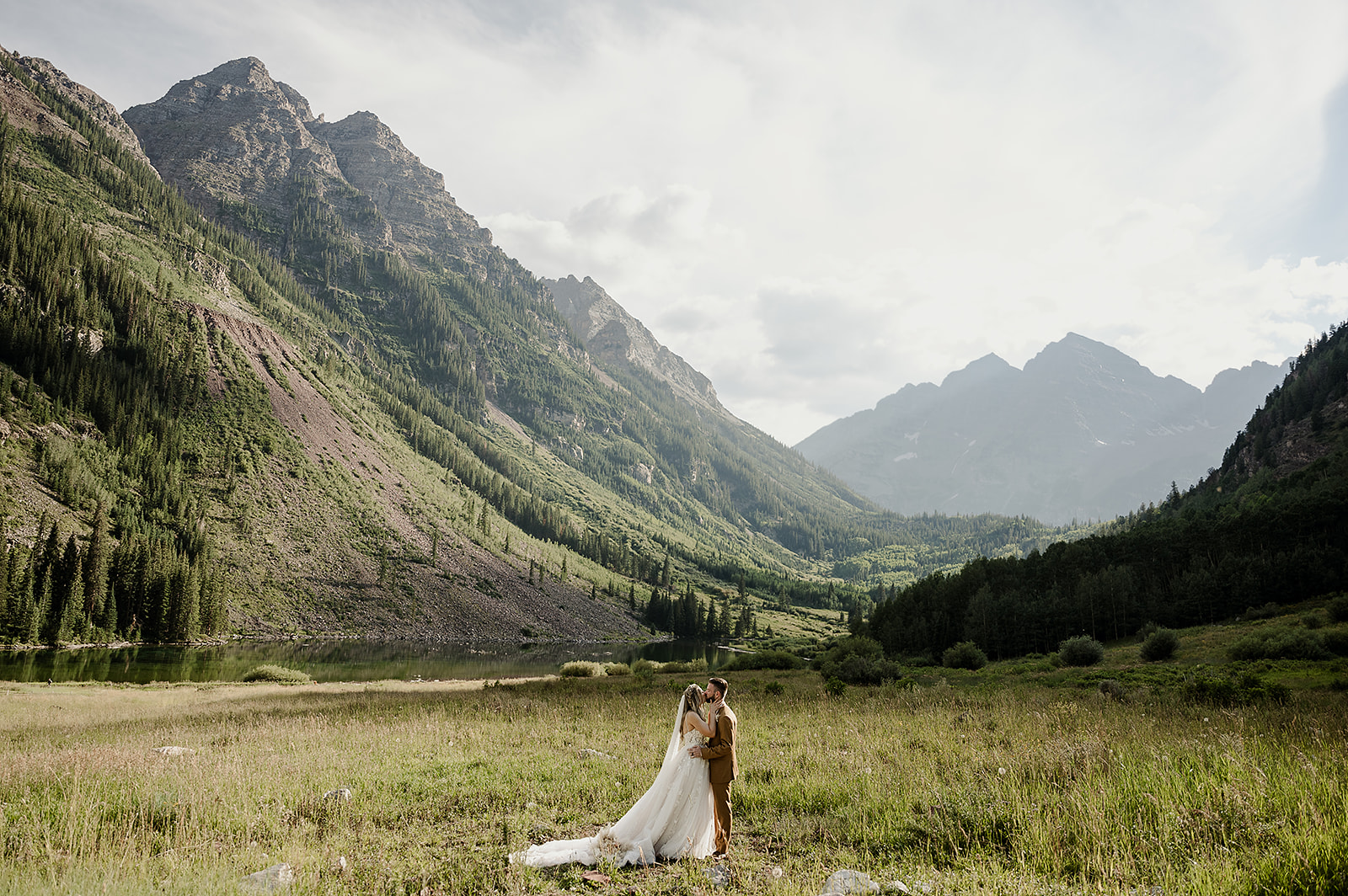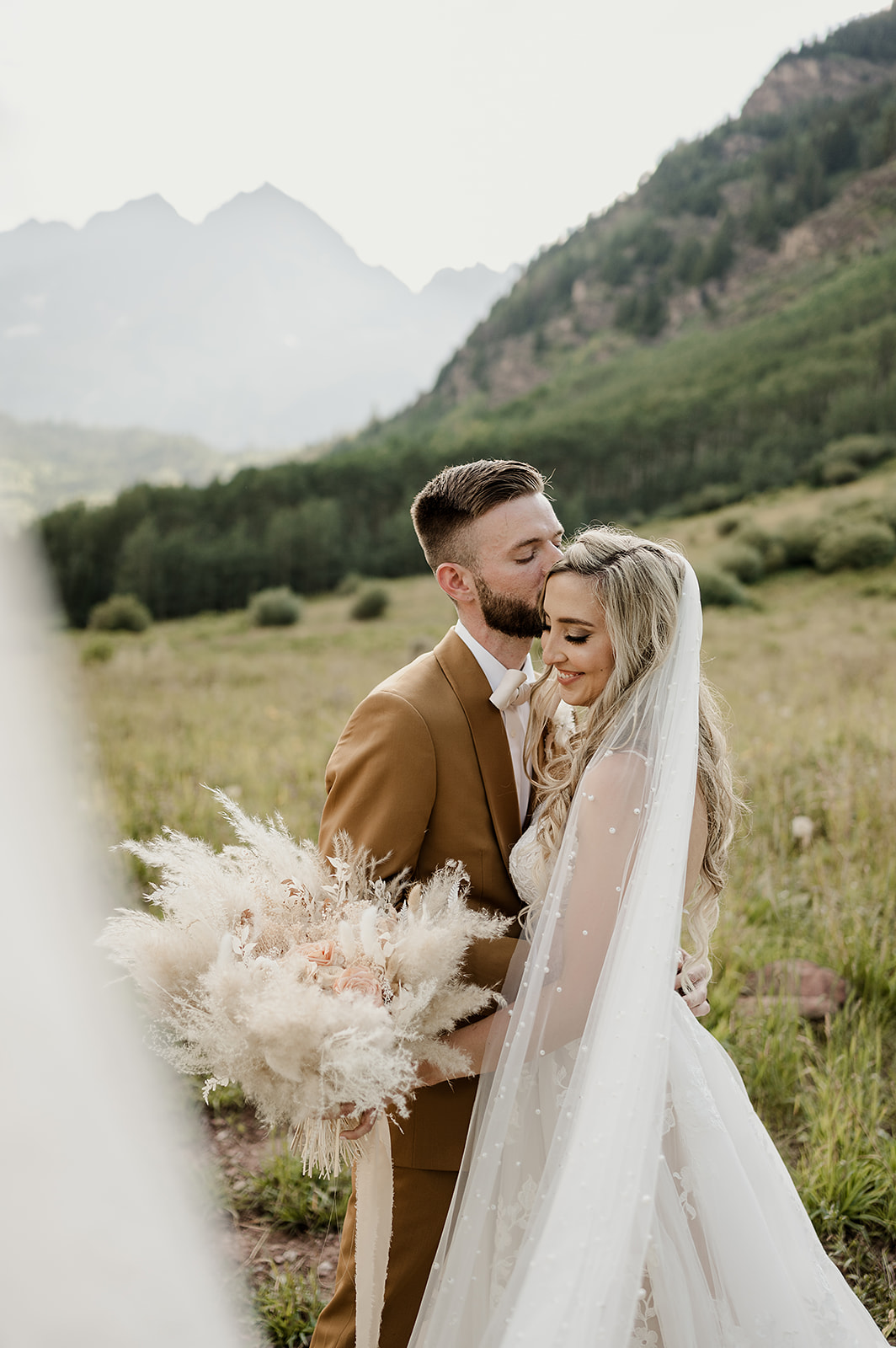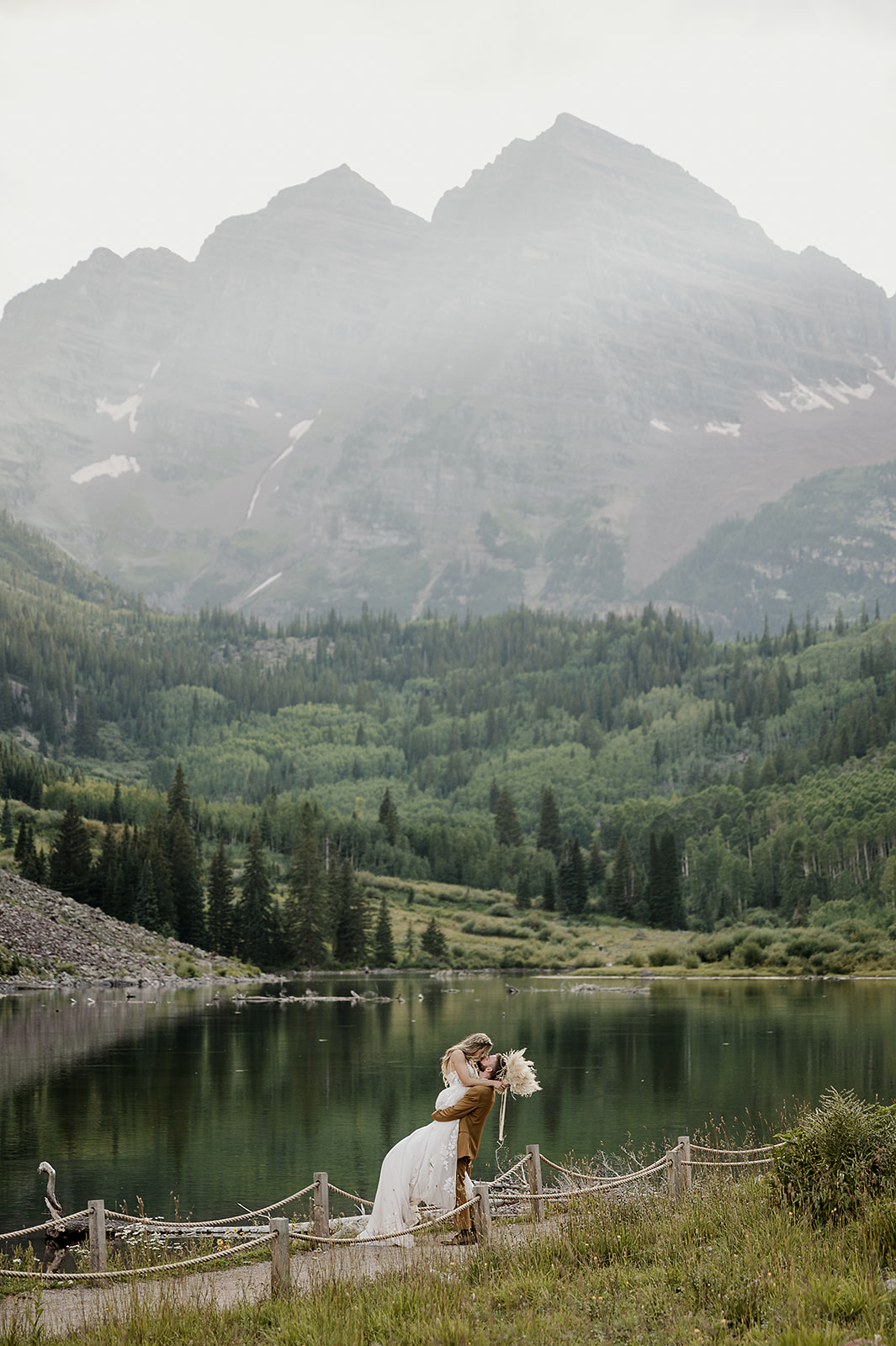 12:00pm - Photographers arrive at hotel & start detail photos
1:00pm - Hair and makeup complete | getting ready photos + Wedding party robe photos
1:00pm - Groom/groomsmen getting ready photos
1:20pm - Everyone get dressed
1:30pm - Bride in dress | Photographers shoot special person(s) helping bride zip dress
1:45pm - Bride puts on shoes, jewelry, final touches, etc.
1:55pm - Drive to Maroon Bells
They got ready at the Limelight Inn, where Megan got her hair and makeup done and her mom zipped her dress and put in her veil. Brian got ready there as well and had his mom help put on his boutonnière and send him on his way for their first look at Maroon Bells!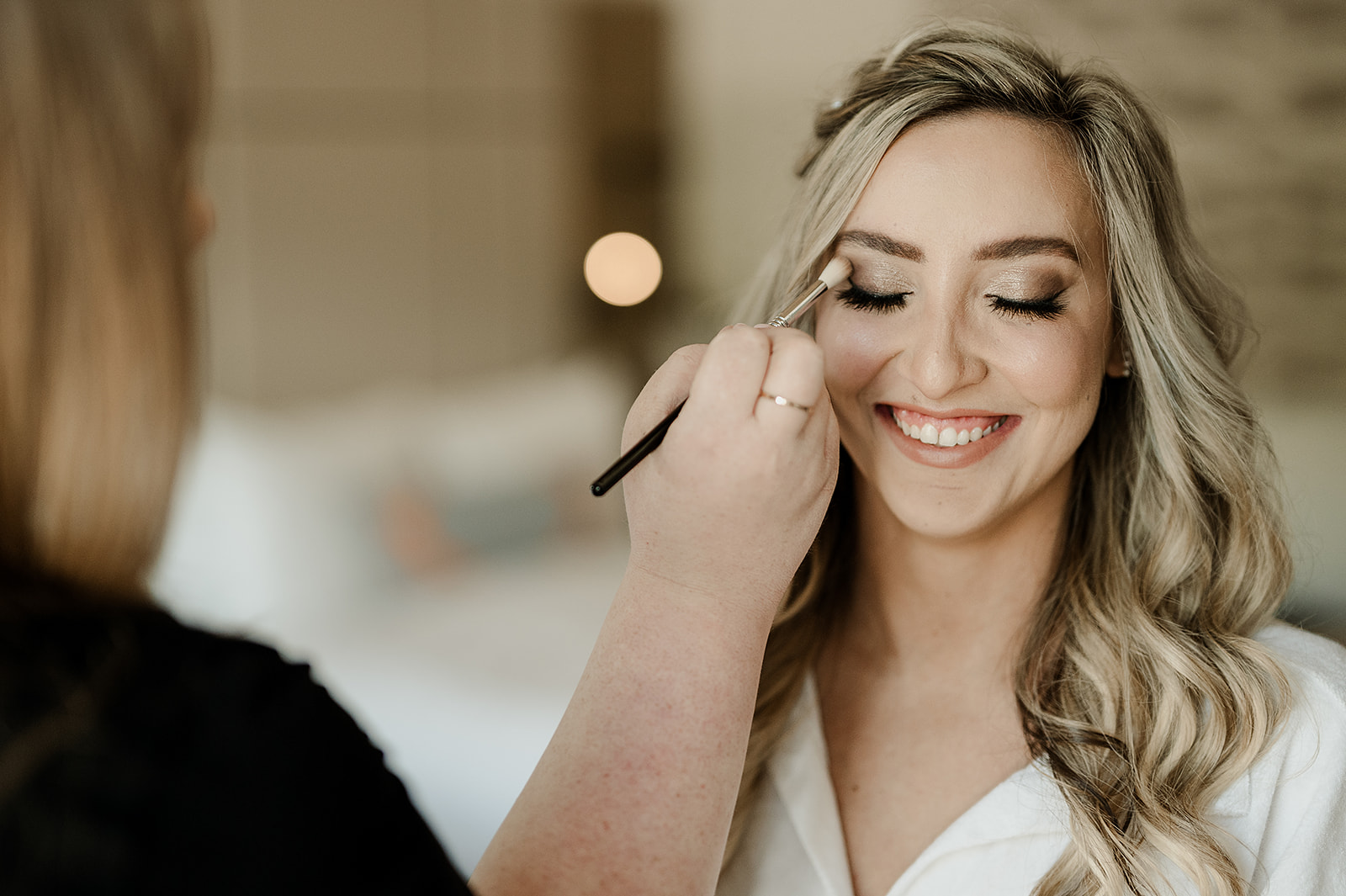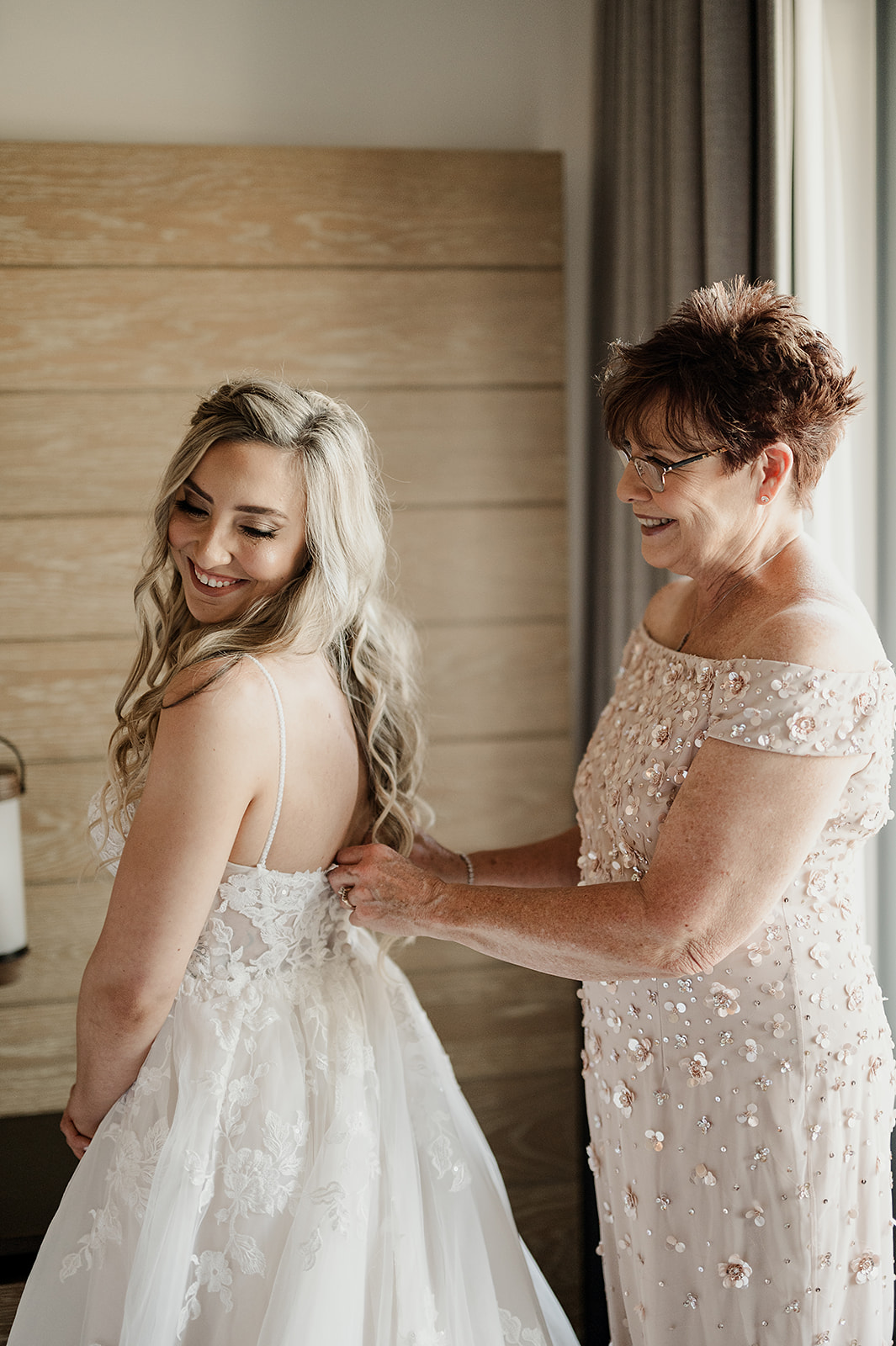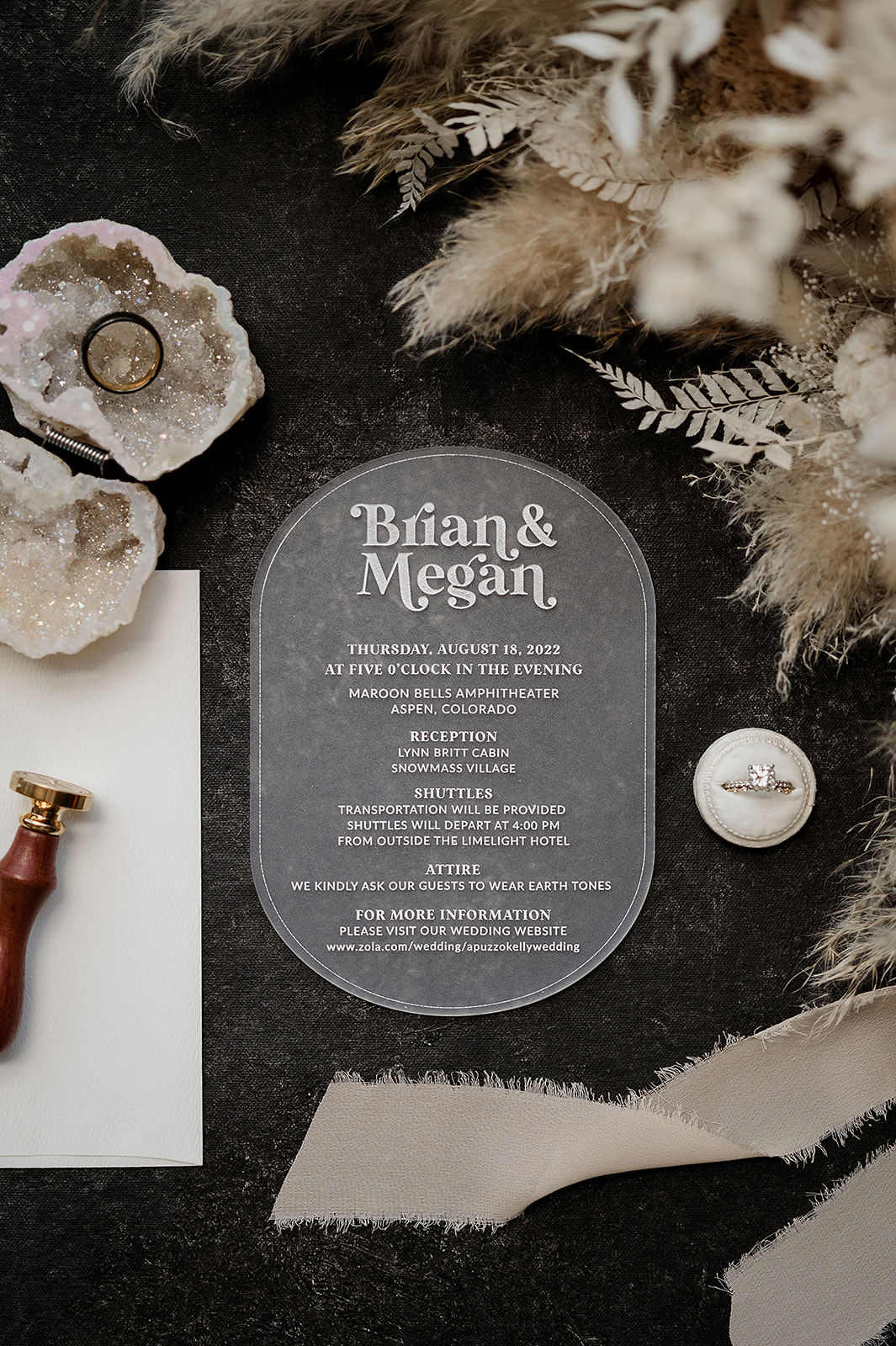 The First Look, Ceremony + Photos
2:30pm - Arrive at lake
2:45pm - First look by lake + Gift exchange
3:00pm - Couples portraits
3:45pm - Family & Wedding party arrives for photos
4:00pm - Family Photos / Wedding Party Photos
4:45pm - Guests arrive at Maroon Bells
5:00pm - Ceremony at Maroon Bells Amphitheater
5:30pm - Newlywed Photos / Guests drive to reception
6:30pm - Couple drives to reception (~45 mins)
Megan and Brian had their first look by the lake, and Megan gifted Brian a journal she had been writing in for him. Their family and wedding party arrived and we finished the formal photos before the ceremony (one of the benefits of a first look). They had their ceremony, complete with taking a shot together as husband and wife! Then guests headed to the reception as we took some sunset photos around the lake.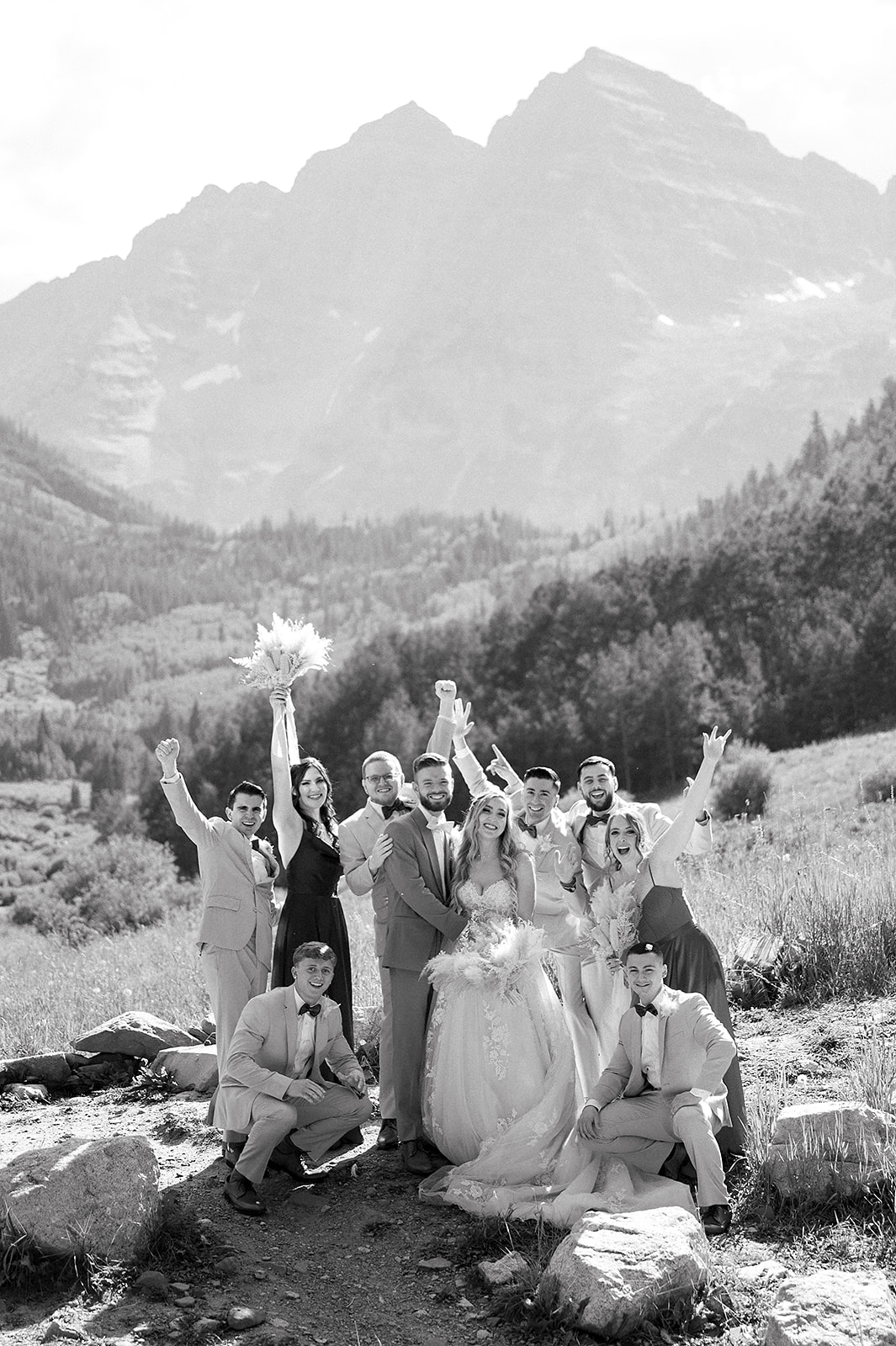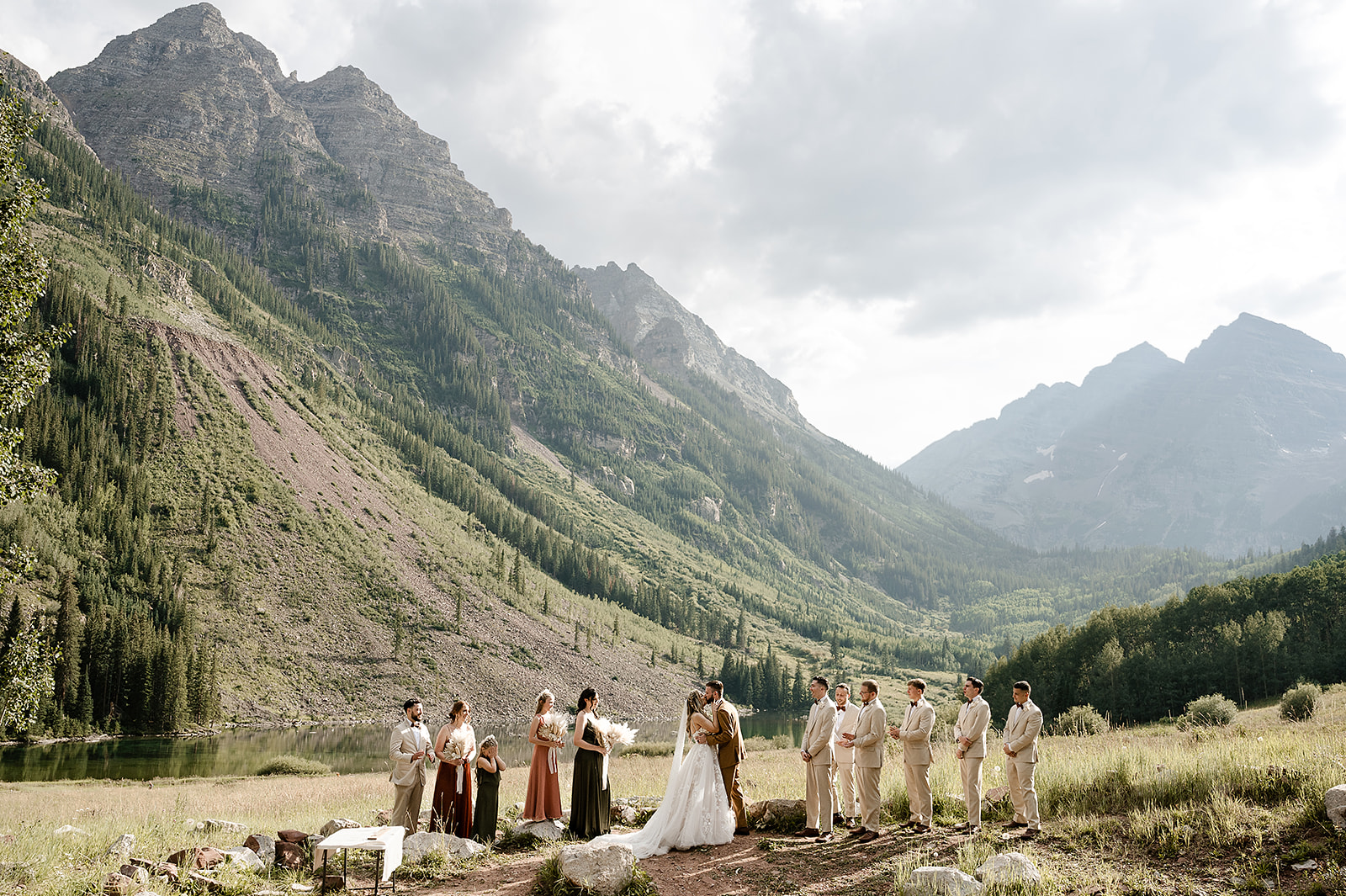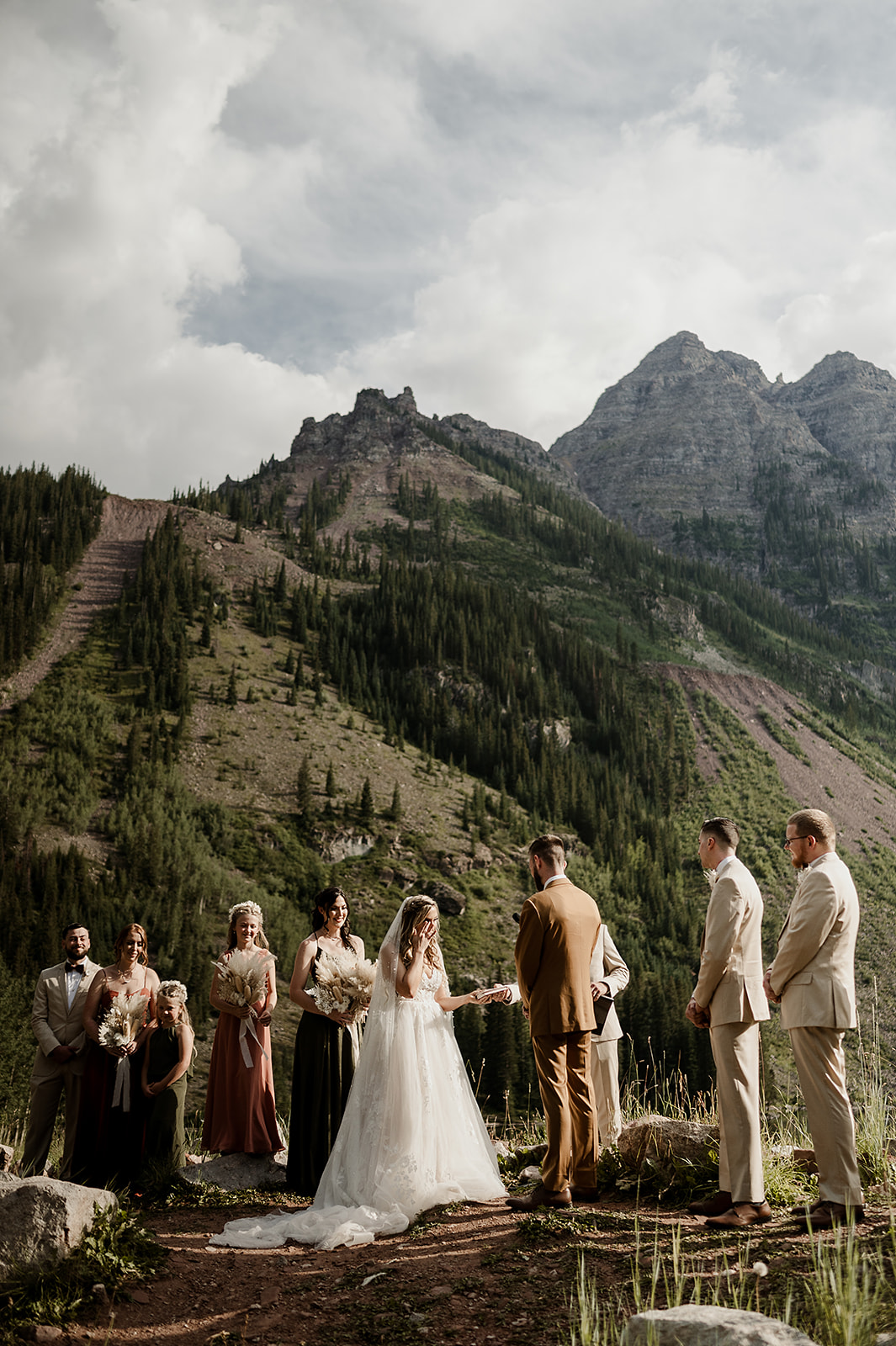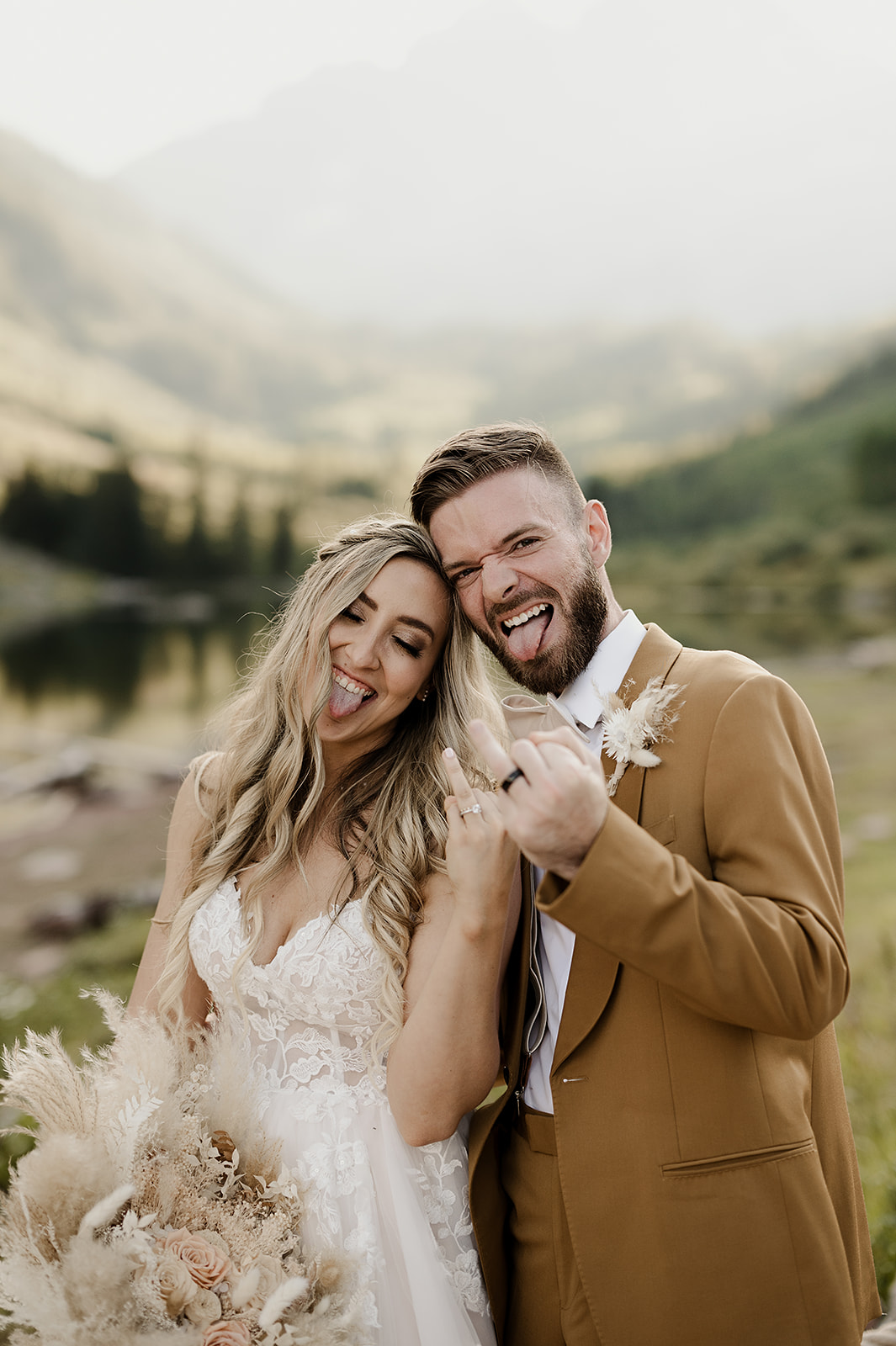 The Reception To Celebrate With Guests
7:20pm - newlyweds enter reception
7:30pm - first dance + parent dances
7:45pm - dinner
8:30pm - Toasts
9:00pm - Cake cutting + Donuts
9:15pm - party + dance
9:45pm - group night photo
10:00pm - Photography End
On day 2 we met at the trailhead just before sunrise so we could make the trek through the lush forest to beat the crowds. After a short hike we reached the waterfall and Sophie & Sean cooled off in the water below the falls. They played on the rope swing, had a splash fight and then snuggled up in their towels before changing and starting the hike back.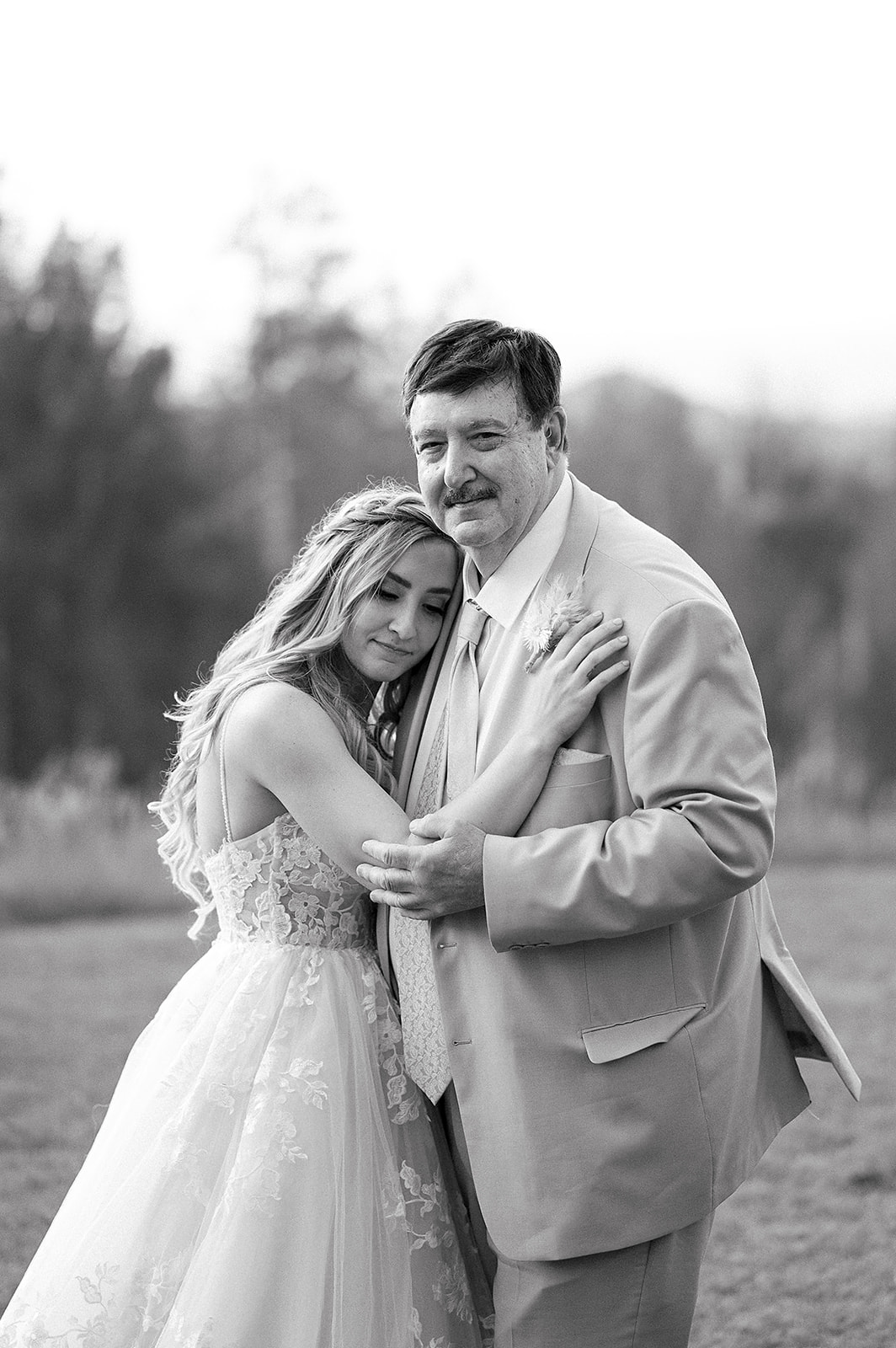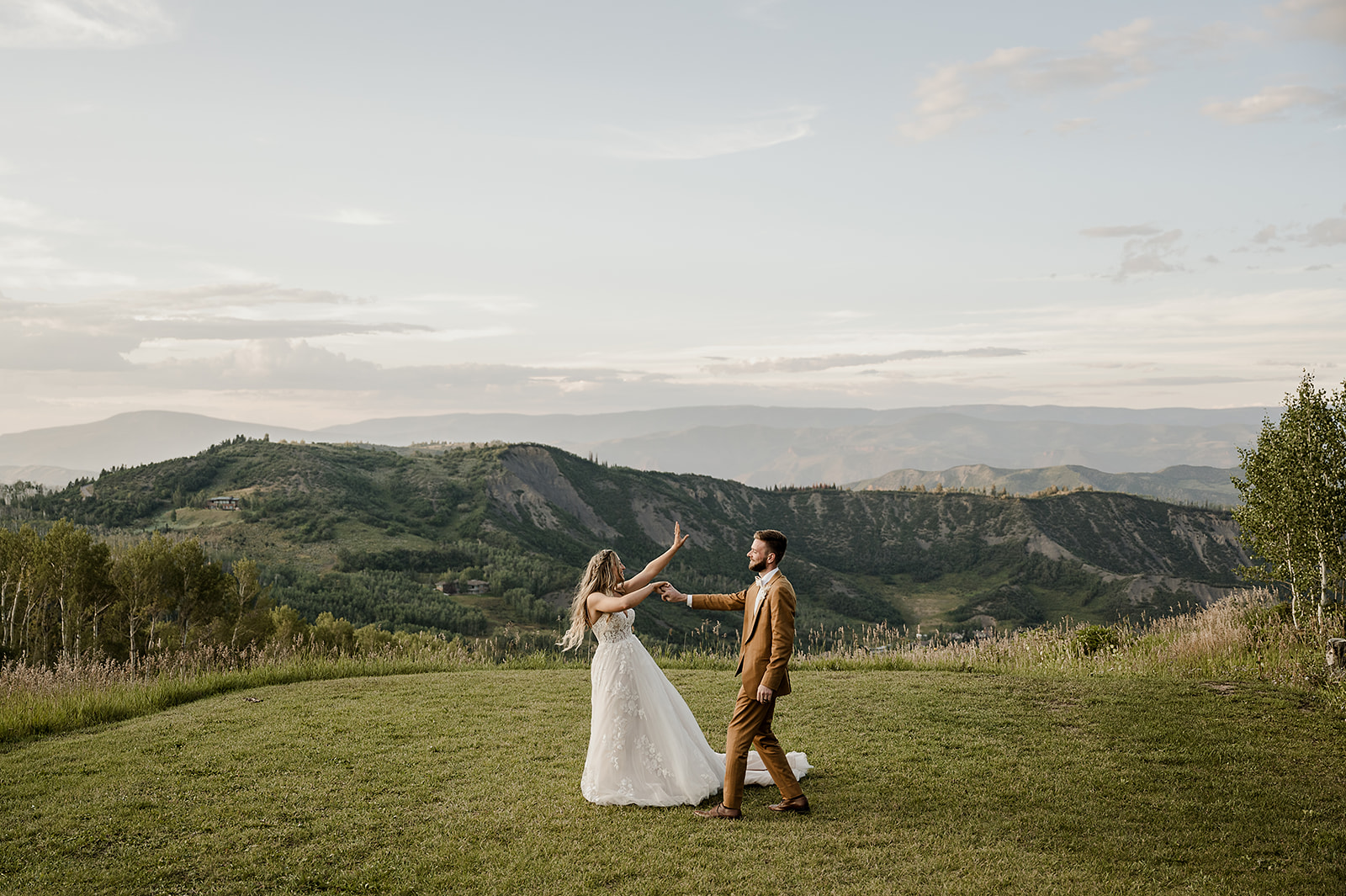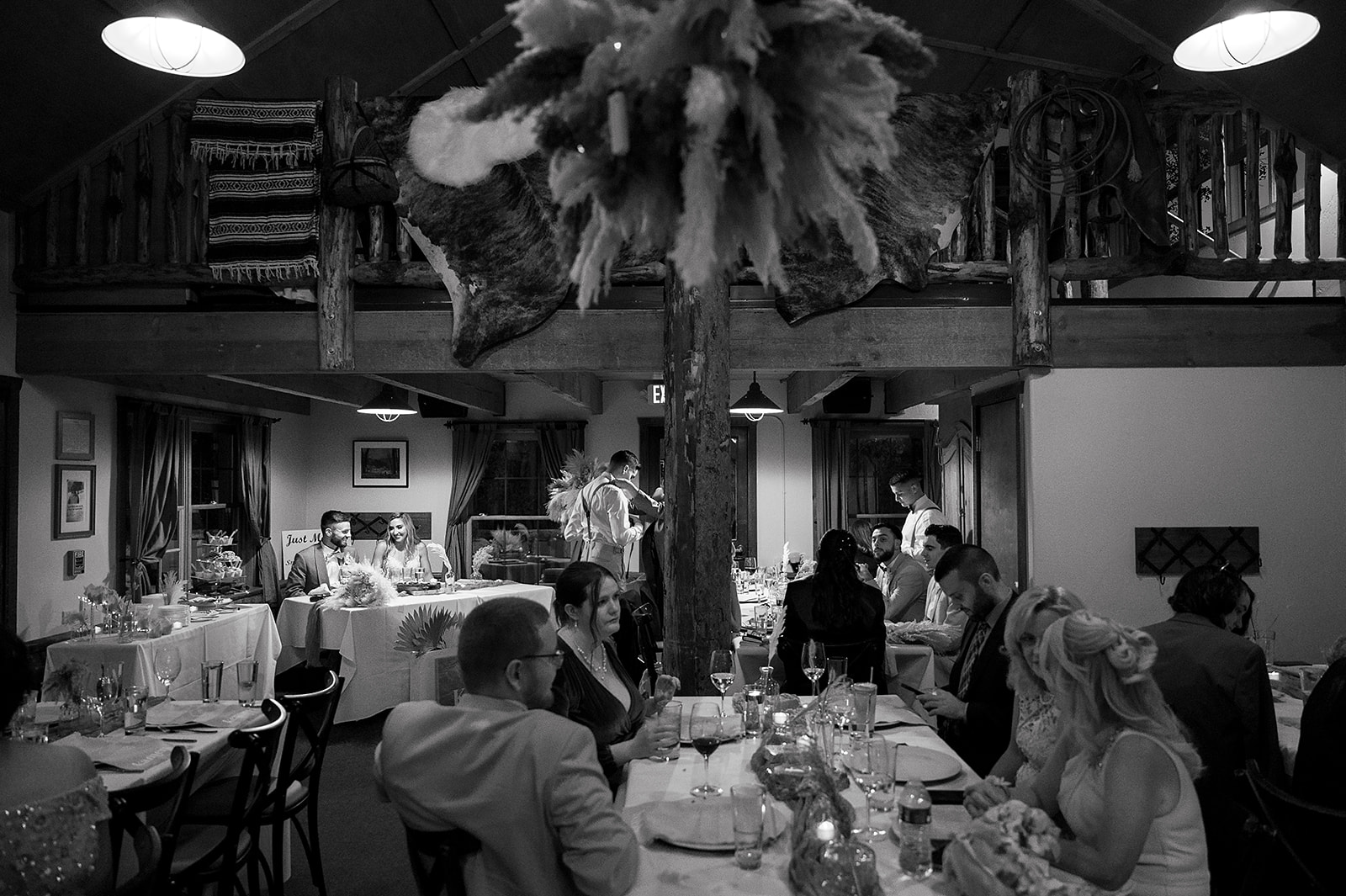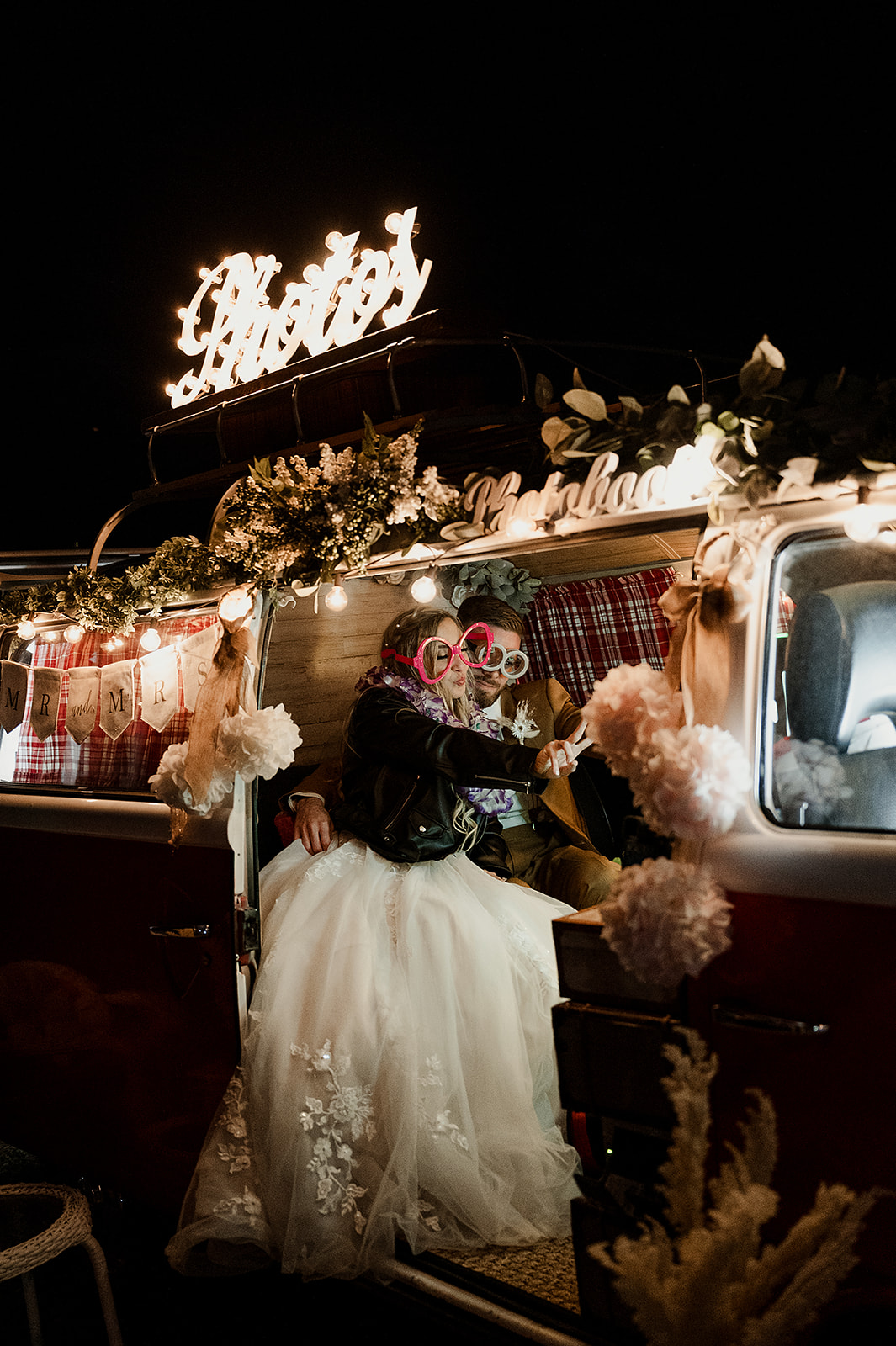 Half Day Yosemite Elopement
Lauren & Corey wanted a short and sweet elopement in Yosemite Valley with their families. Corey had grown up visiting Yosemite and it was the perfect location for them to create new memories together for their wedding.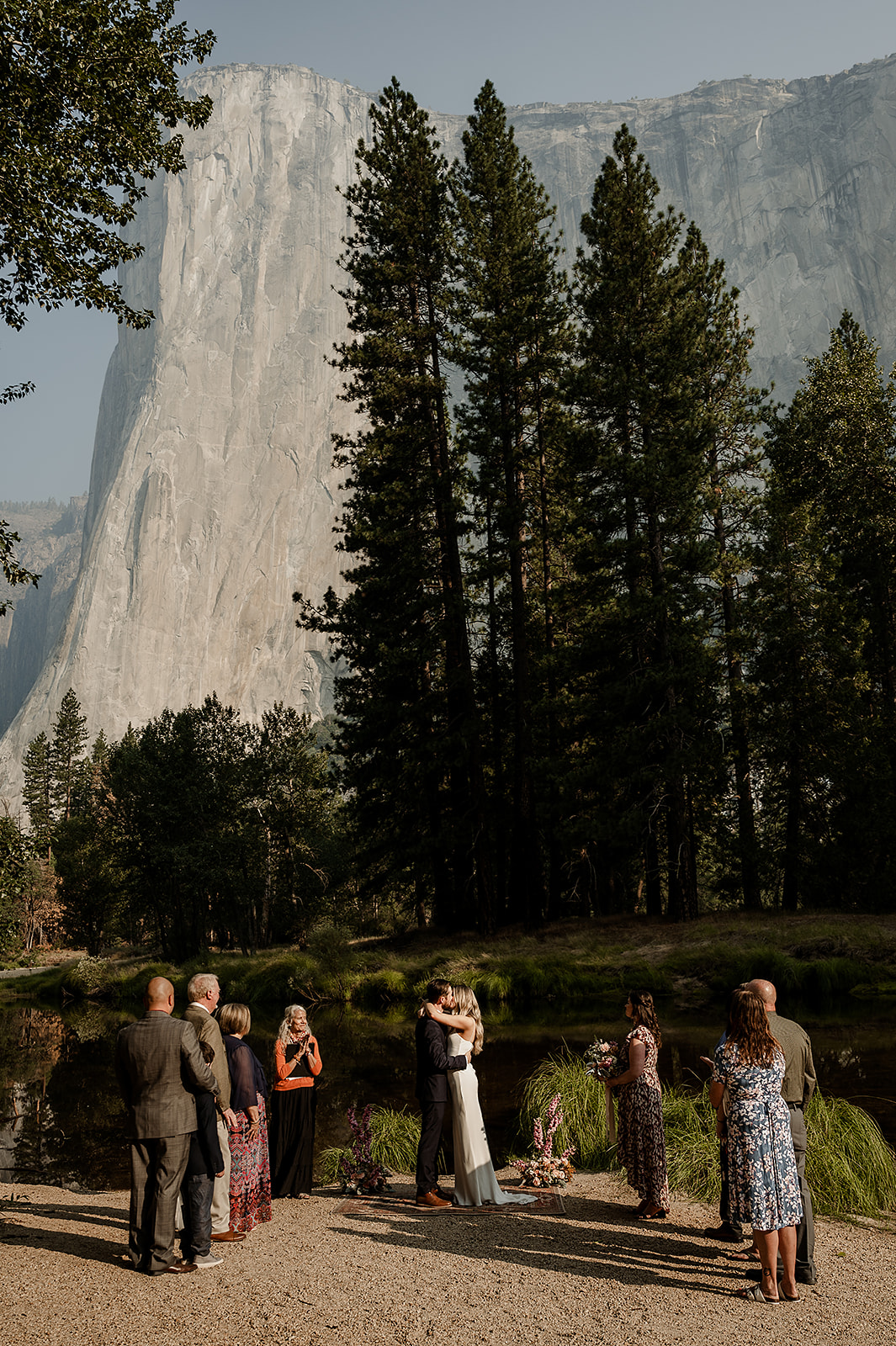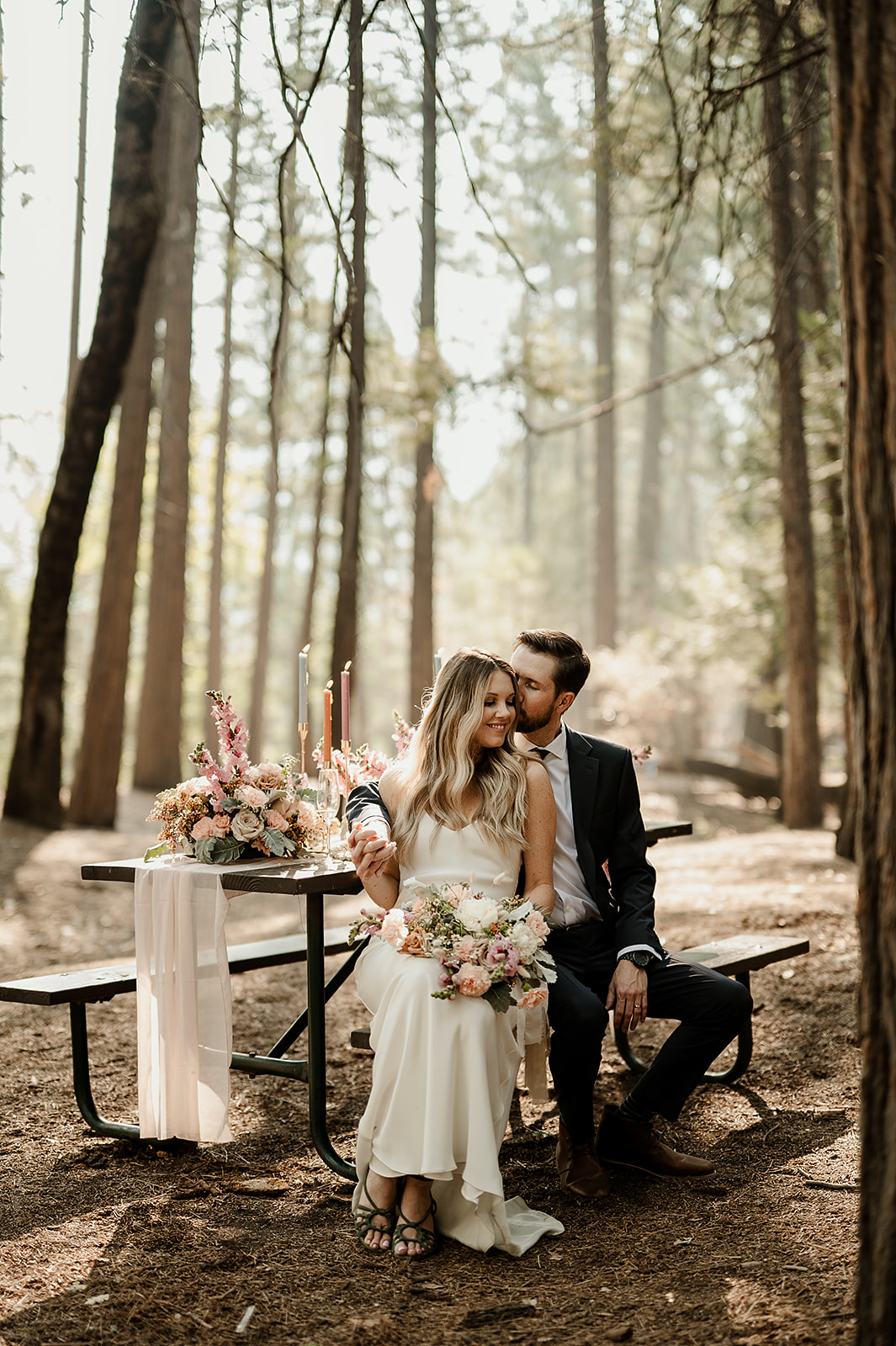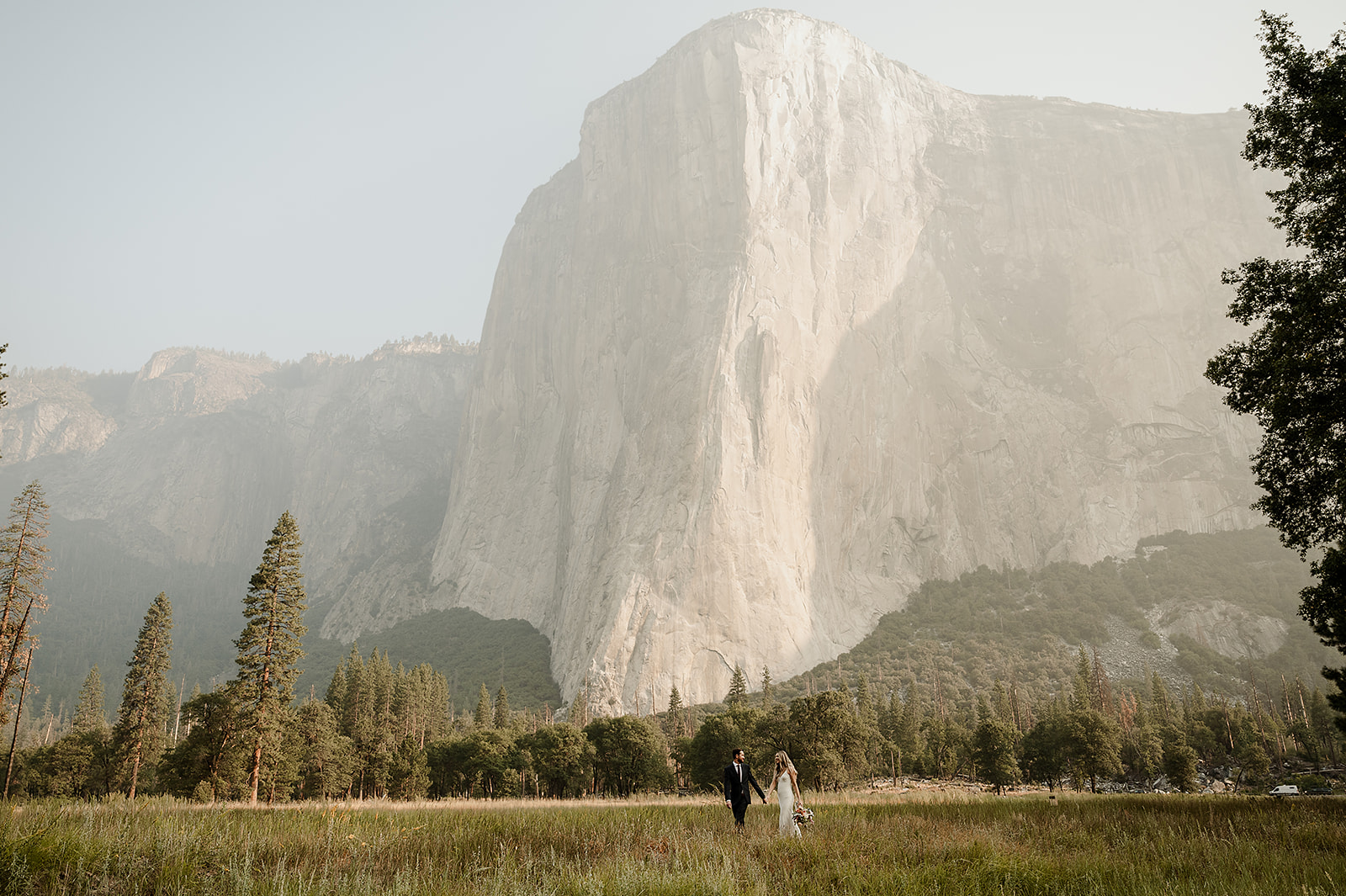 They got ready together on their wedding day and didn't desire a first look, so we jumped straight into taking photos with them throughout the meadows in the valley. We then made our way over to the beach where they had their ceremony and celebrated with their family. Champagne was popped and many donuts were eaten! They saved the vows they wrote each other for after the ceremony, we snuck away from the guests and they shared their private vows. To end the morning we took a few more photos at the beach, then they met back up with their guests for brunch!
7:00am - Meet at meadow & take photos
8:00am - Travel to beach for ceremony
8:15am - Arrive at Beach
8:30am - Ceremony with guests
9:00am - Family photos on beach
9:30am - Champagne toast + donuts with family
10:00am - private vows
10:15am - newlywed photos
11:00am - photos end / couple meets guests for brunch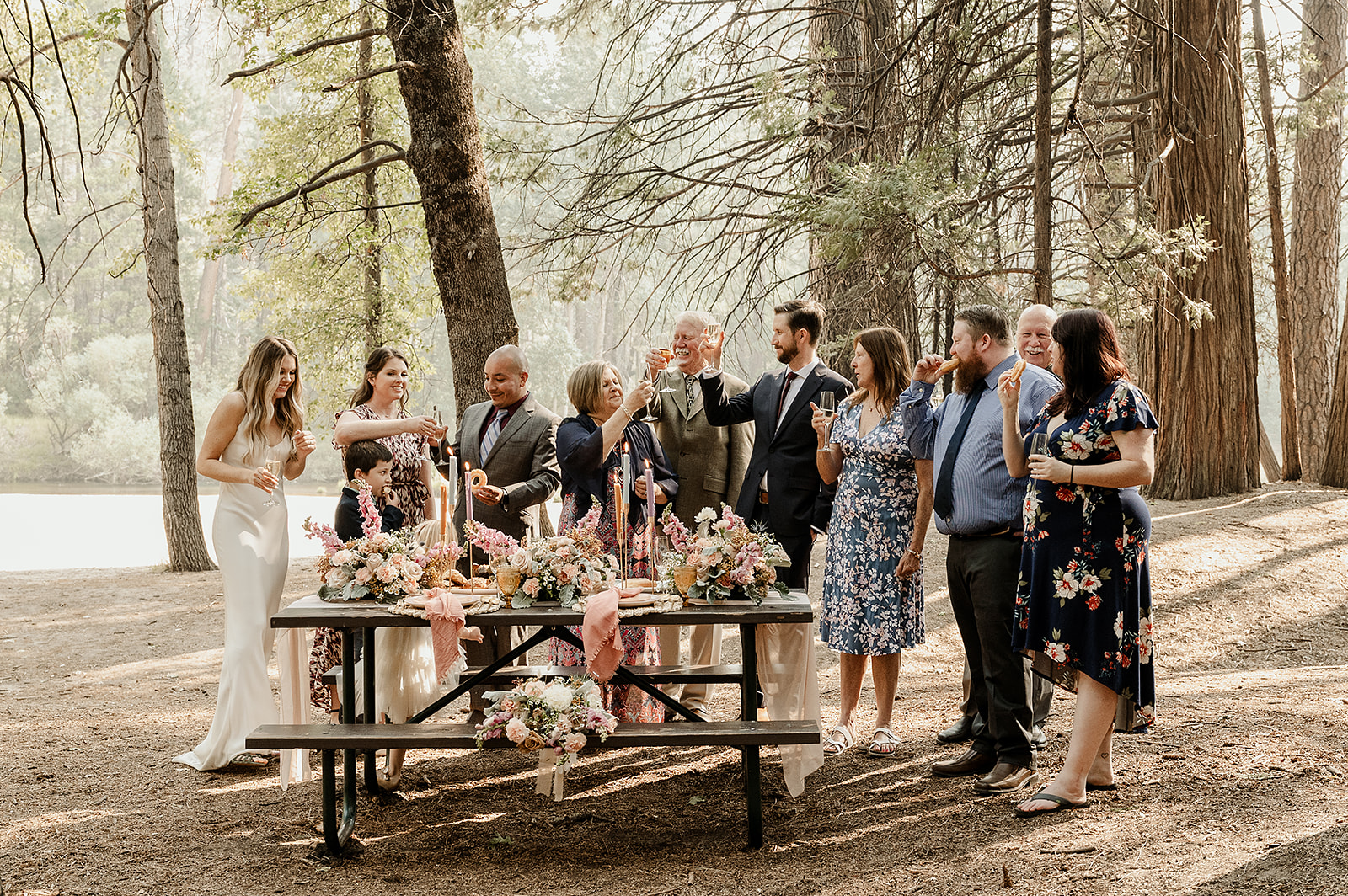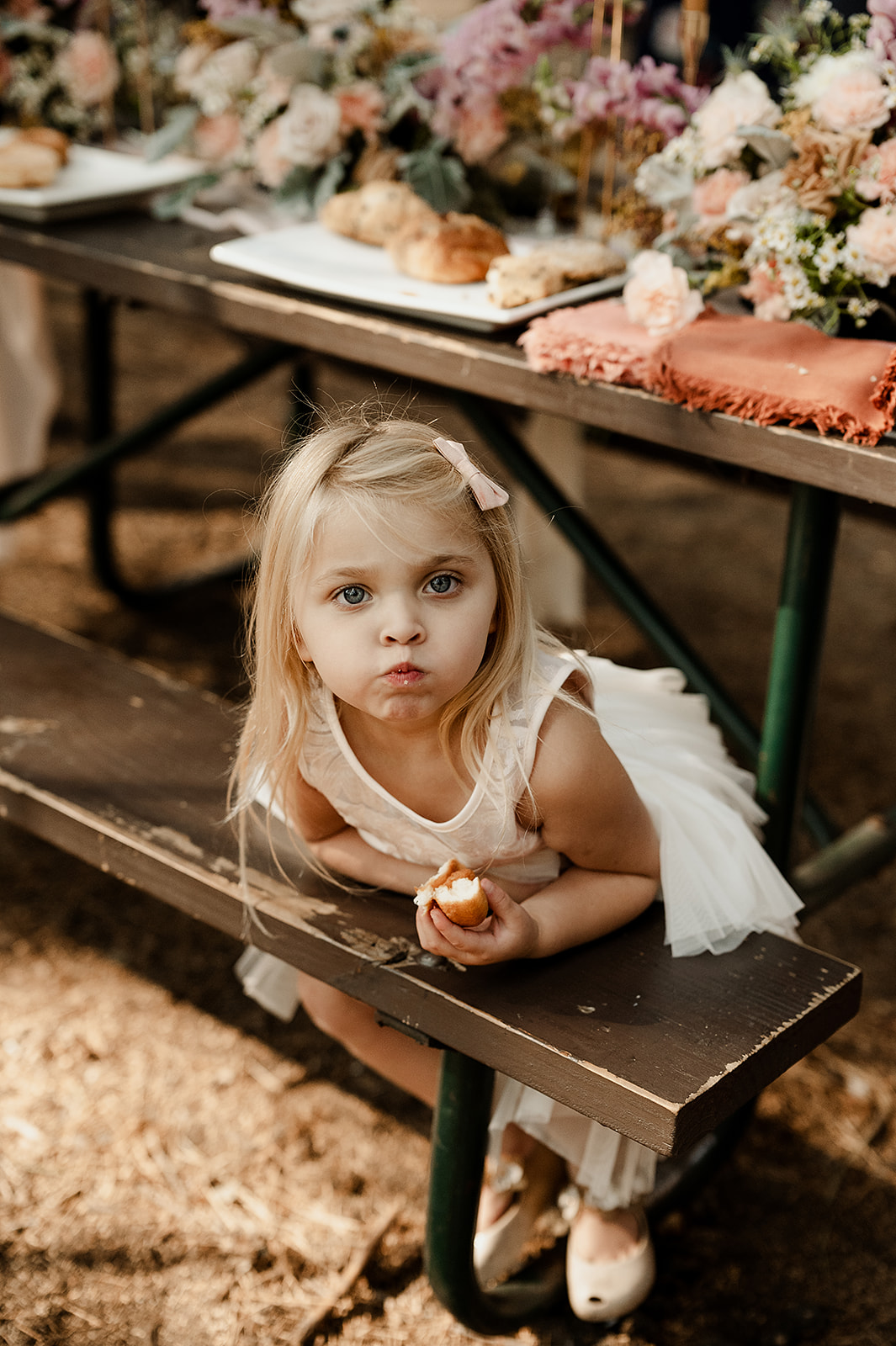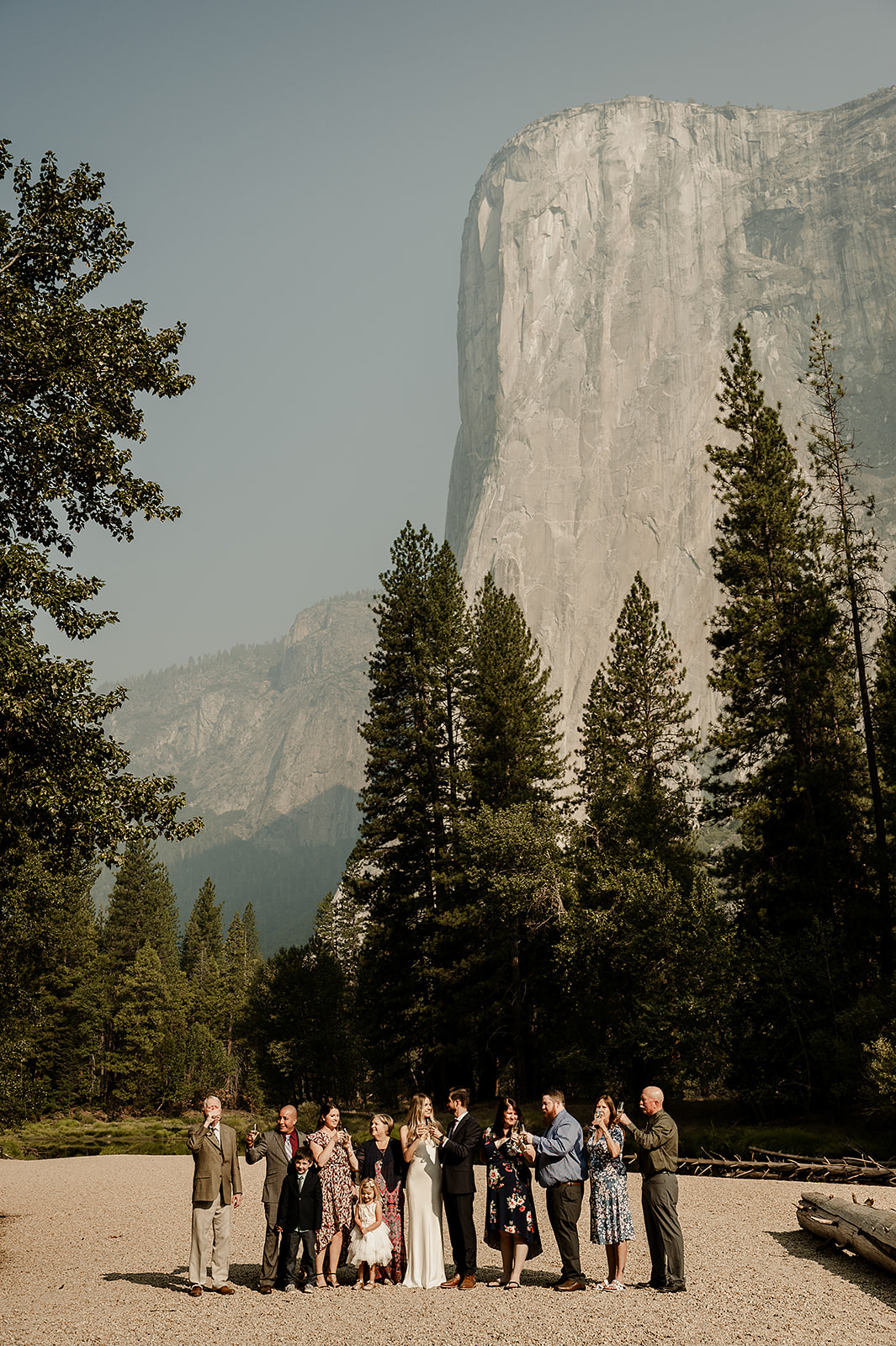 A Multi-Day Elopement In Kauai
Sophie & Sean chose to elope in Kauai as it had been on their bucket list for quite some time. They really wanted to make the most out of their day and get to experience all that Kauai has to offer- including the lush mountains, scenic beaches and waterfalls. They also knew they wanted to spend most of their time just the two of them, but did want to include their family for the ceremony and celebration afterwards.
A two day elopement was perfect for them, to fit everything they wanted to do and see into their elopement without being rushed. We helped them plan one full split day (sunrise and sunset with a break in the middle, to take advantage of the best light!) and an adventure session the next day. The morning would be just for them to explore and spend time together, the evening would be the ceremony with family, and the day after would be a fun, carefree adventure session! Here's what that looked like..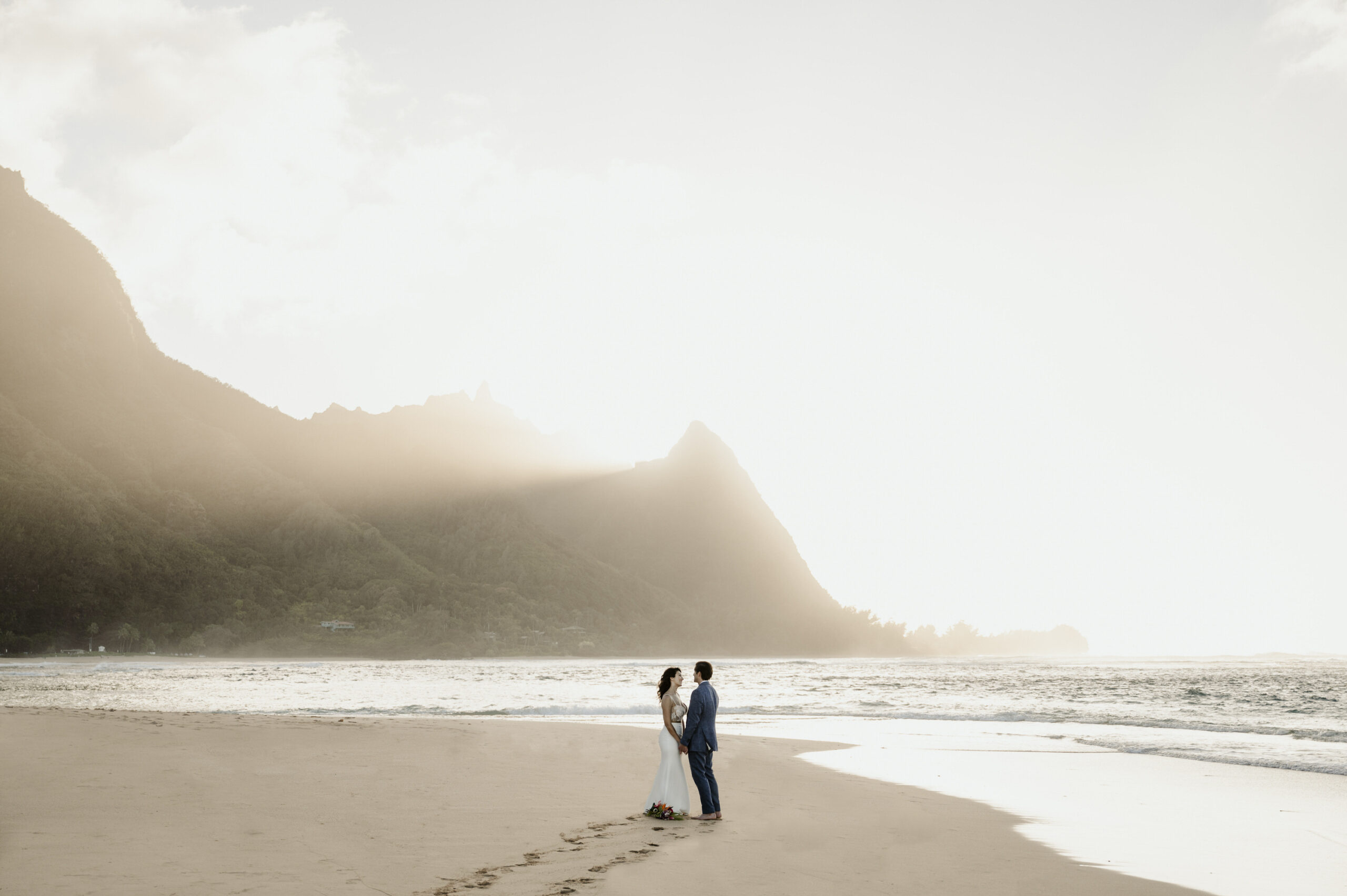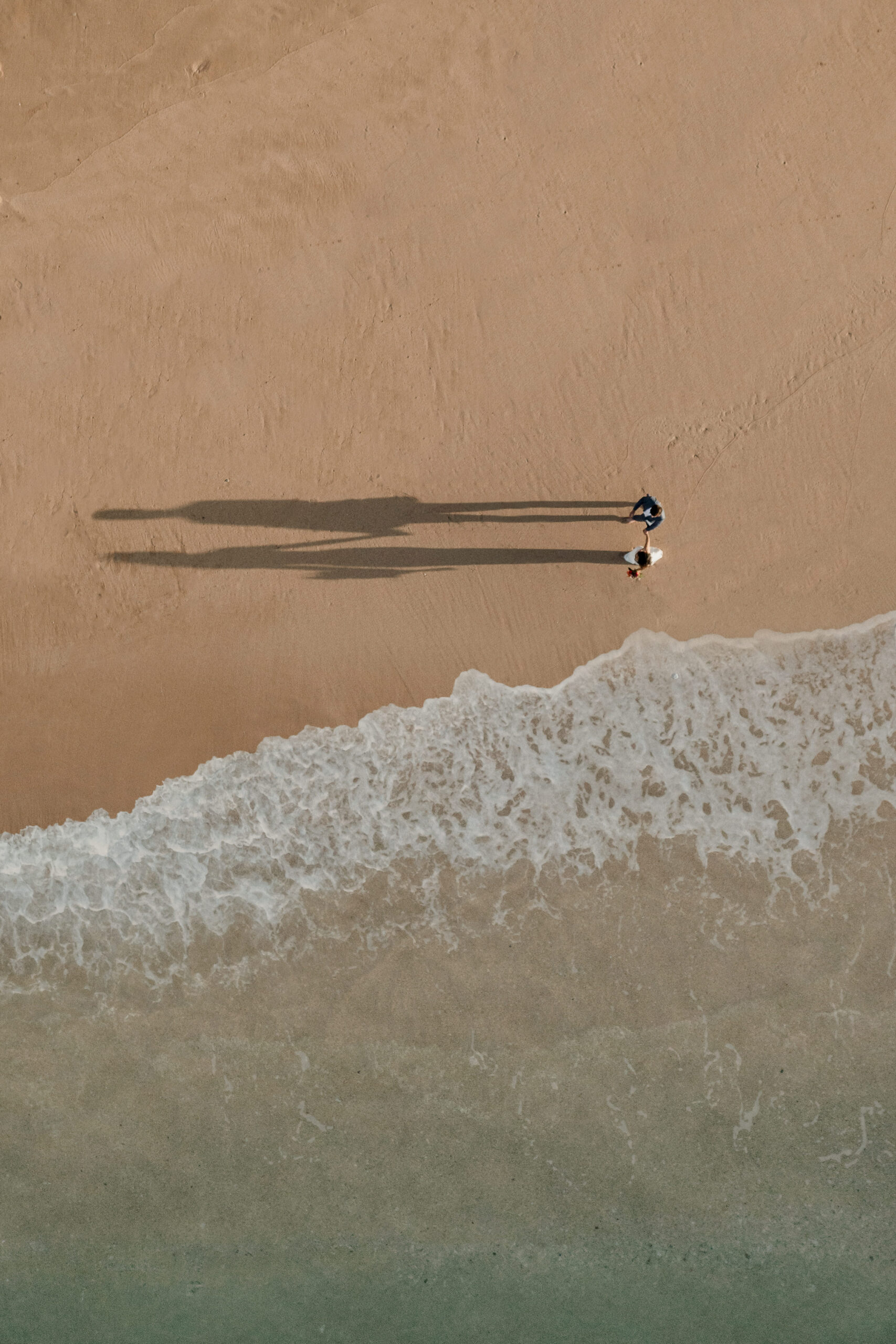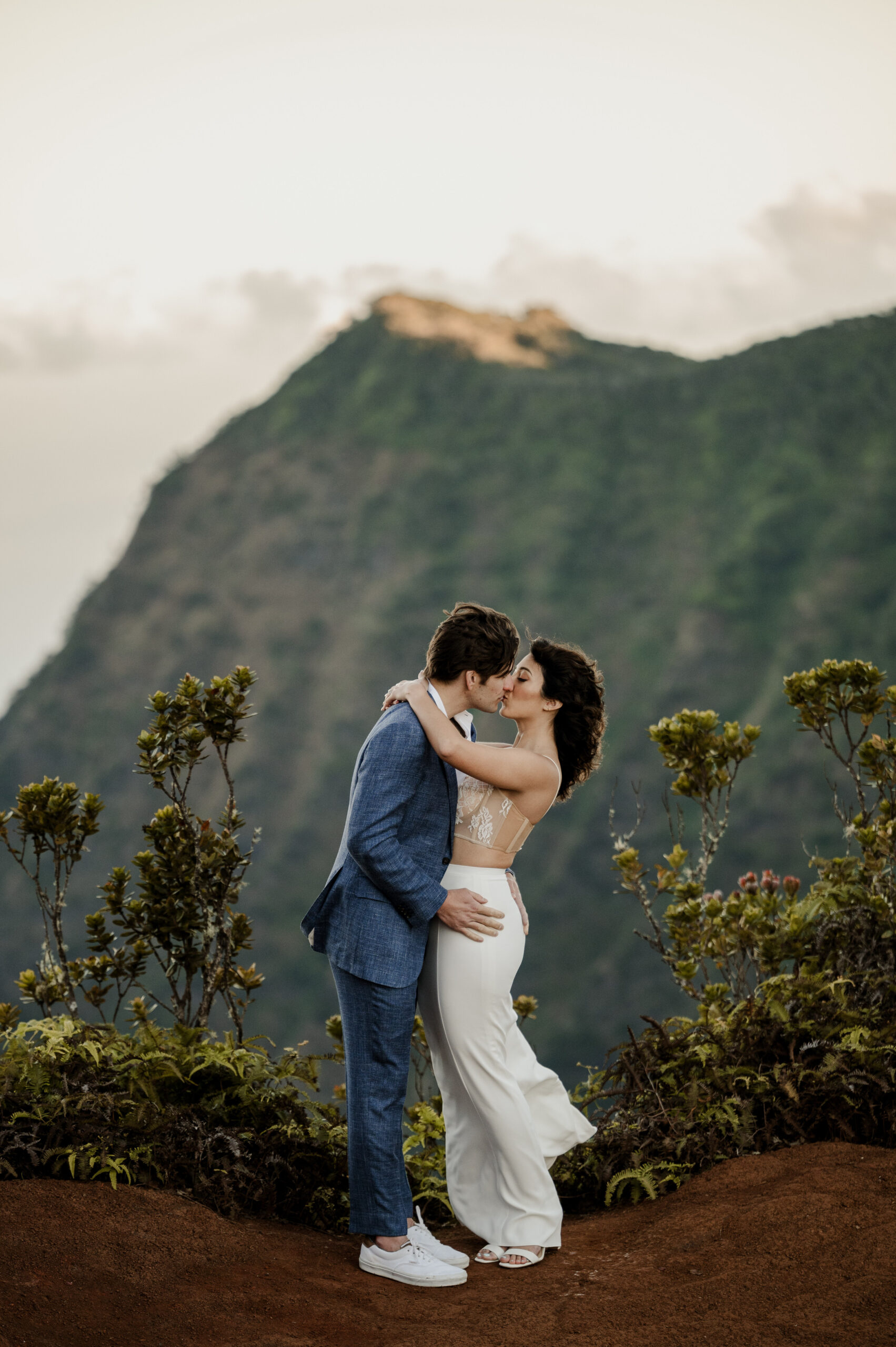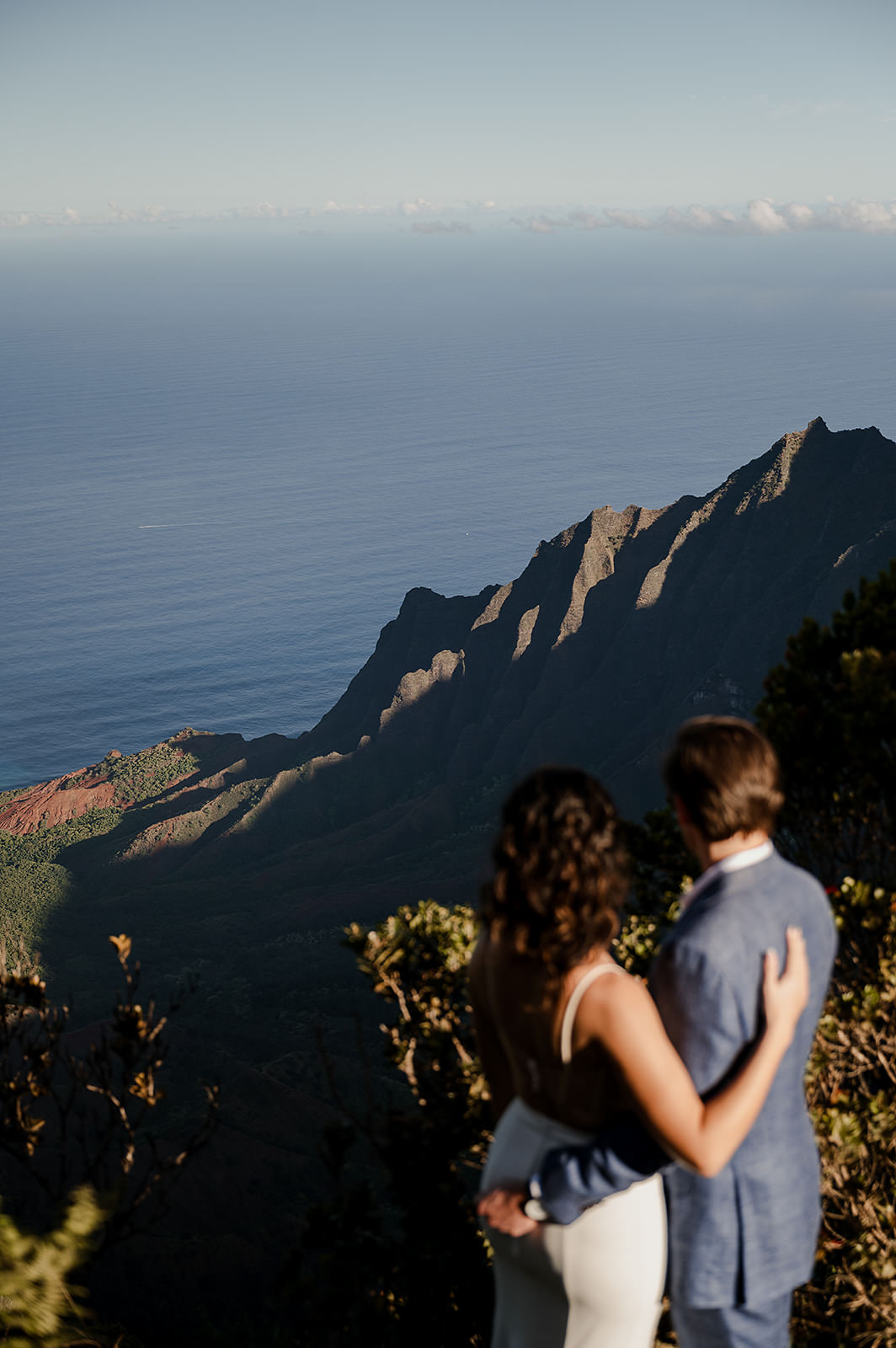 Day 1 morning - Mountains
6:30am - Arrive at trailhead + walk to location
6:45am - Get into wedding attire
7:00am - First look + portraits
7:30am - explore the trail
8:30am - Back to trailhead / drive to next location
9:00am - hike to overlook
9:30am - explore overlook + photos
10:00am - hike back
10:30am - break until evening
Part 1 - Sunrise First Look + Mountain Hike
Sophie & Sean got ready and drove together but still wanted to have a first look, so they waited to get into their wedding attire until we were at the location. We had them get dressed and then set up their first look. They saw each other for the first time dressed up and we watched the sky light up. After sunrise, we continued to explore the canyon!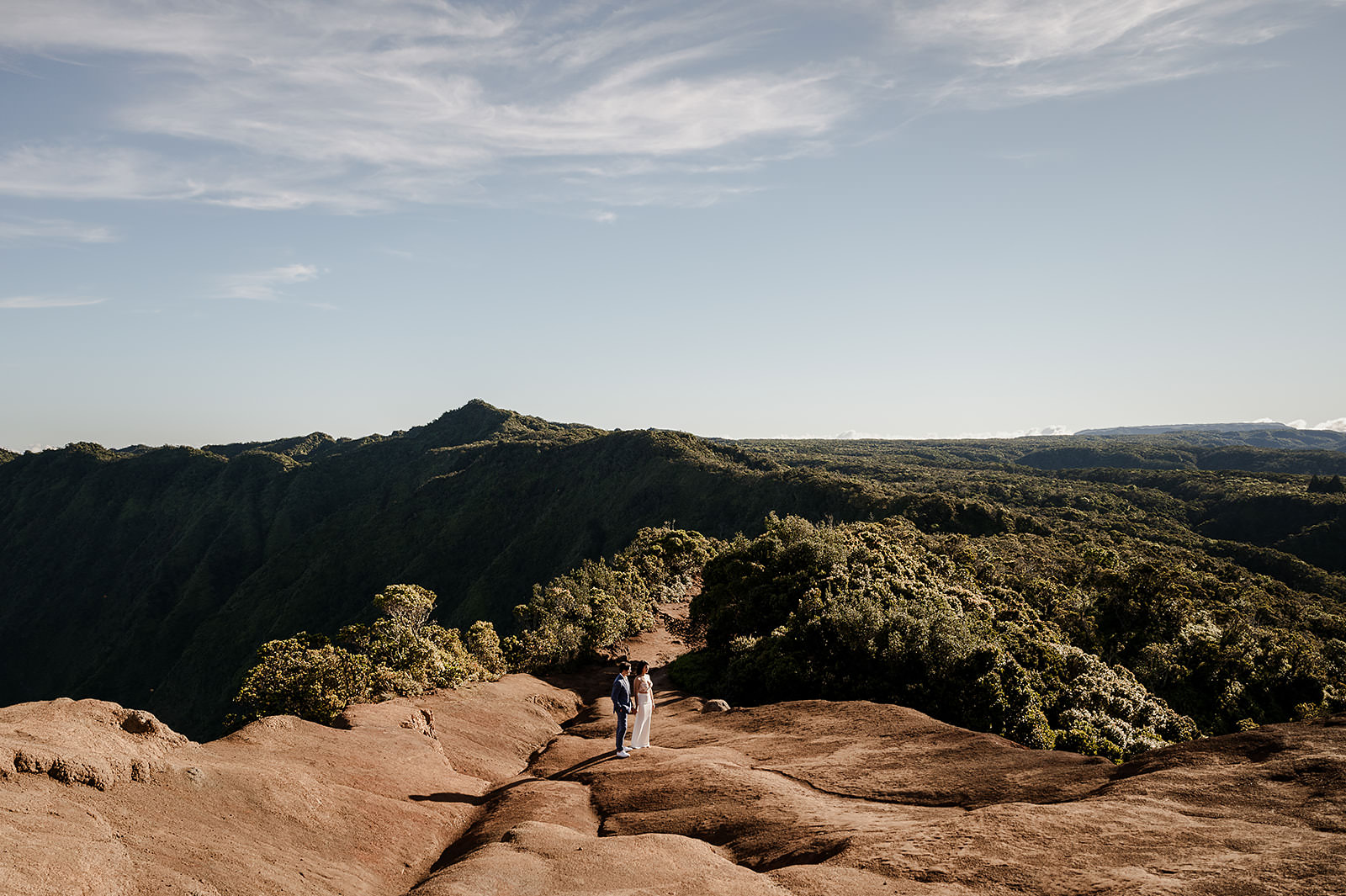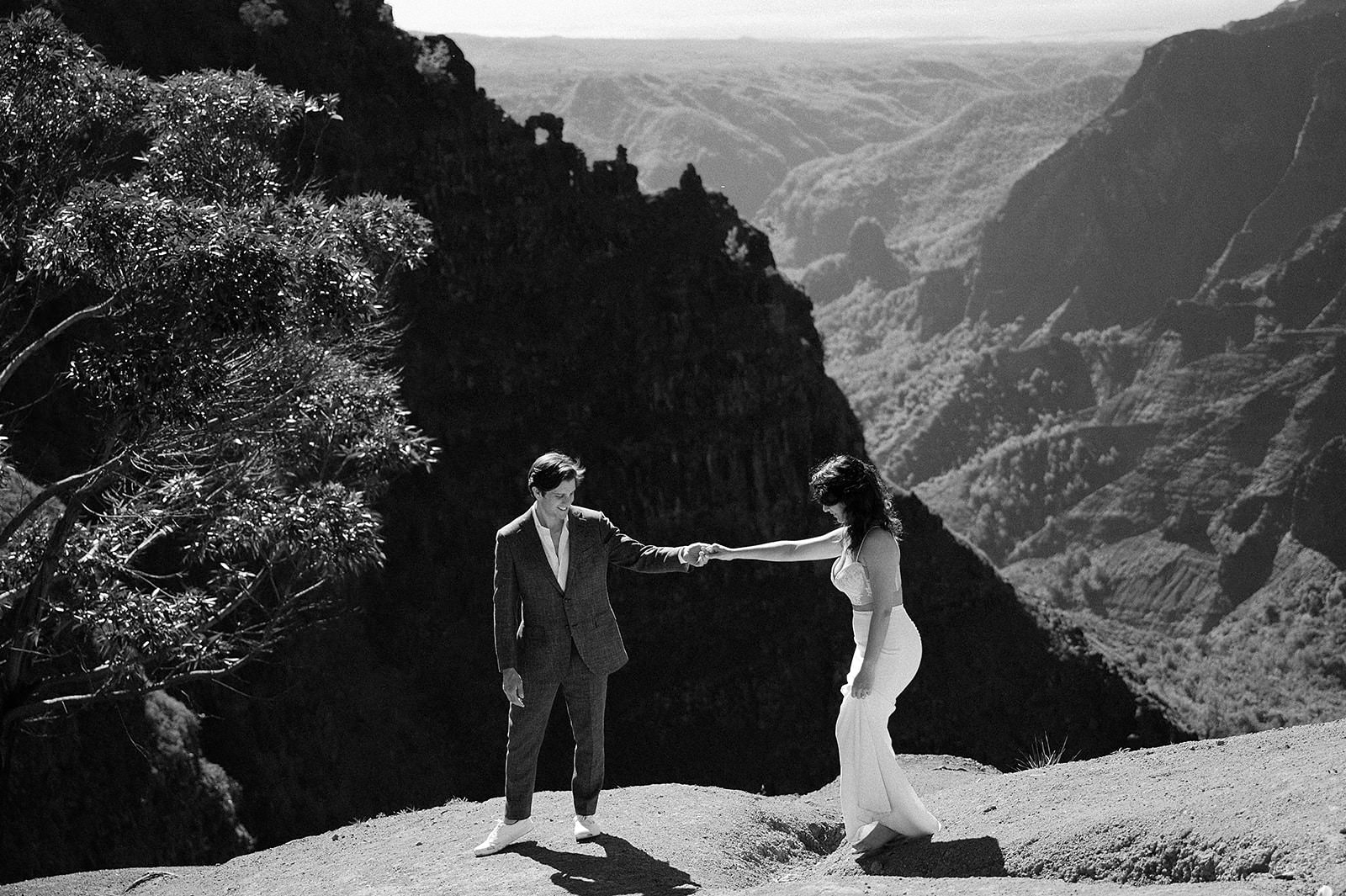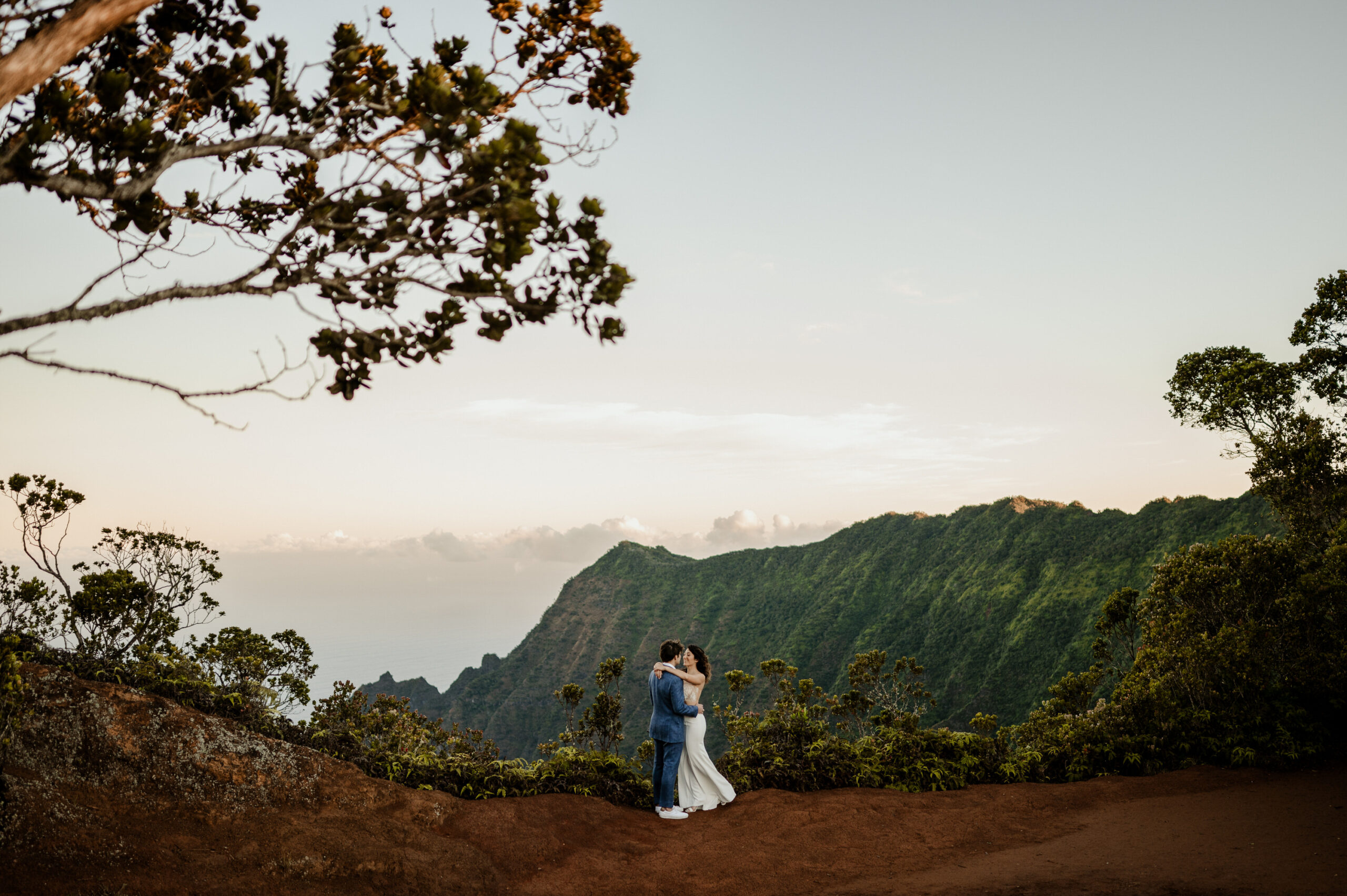 Day 1 evening - the beach
2:30pm - Meet in parking lot / Walk to beach location together with guests
3:00pm - Ceremony on the beach
3:30pm - Photos with guests
4:00pm - Champagne toast / eat cake / celebrate with family
5:00pm - explore the beach + take sunset photos
6:00pm - Get in the water!
6:30pm - Walk Back to the cars
7:00pm - end
Part 2 - Intimate Sunset Beach Ceremony
We met back up in the evening to head to the beach with Sophie & Sean's immediate family for their ceremony. They said their vows, celebrated with family, ate cake and watched the sun set to wrap up their Kauai adventure elopement. It went so quickly, but we still have one more adventure tomorrow!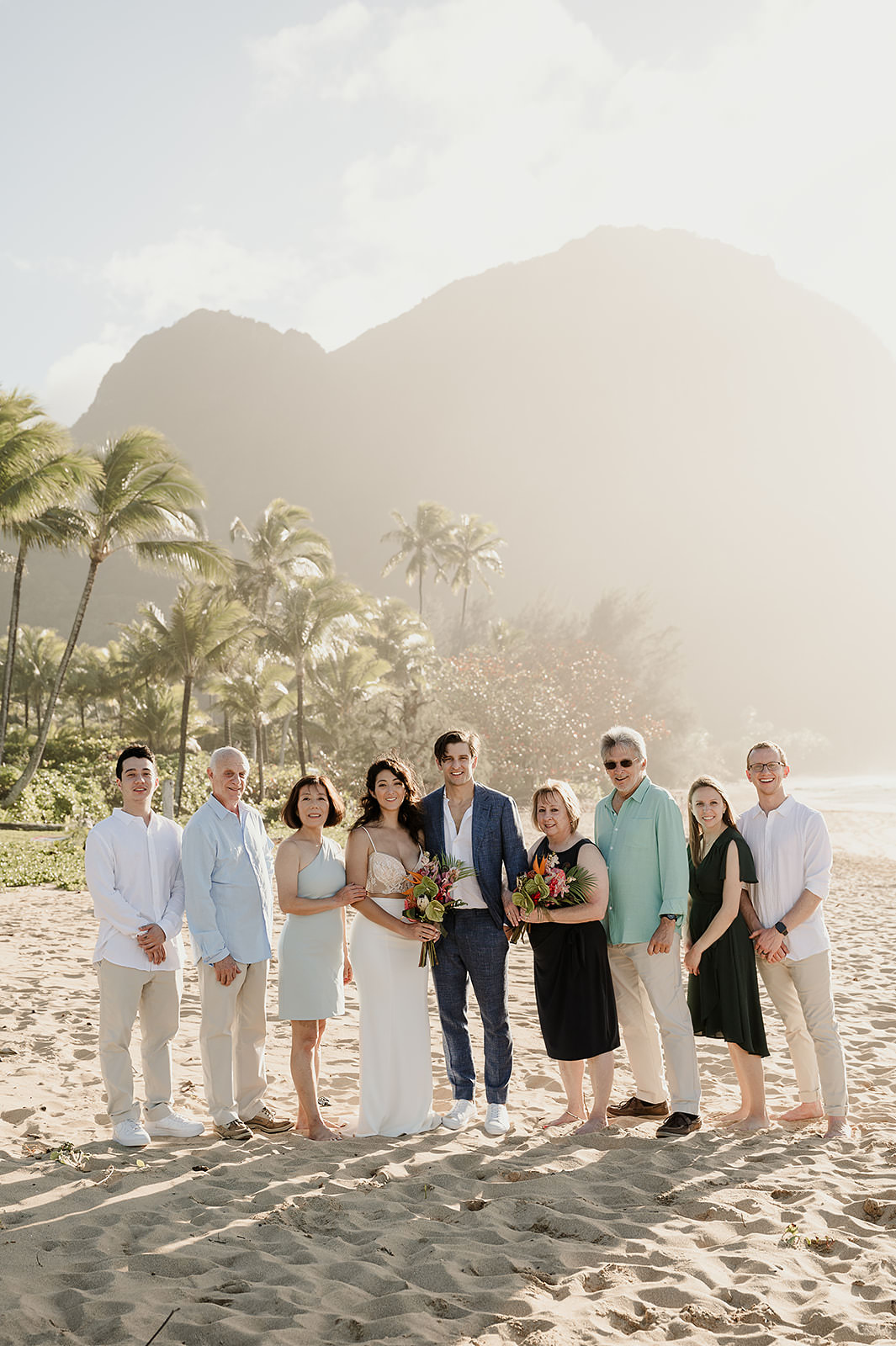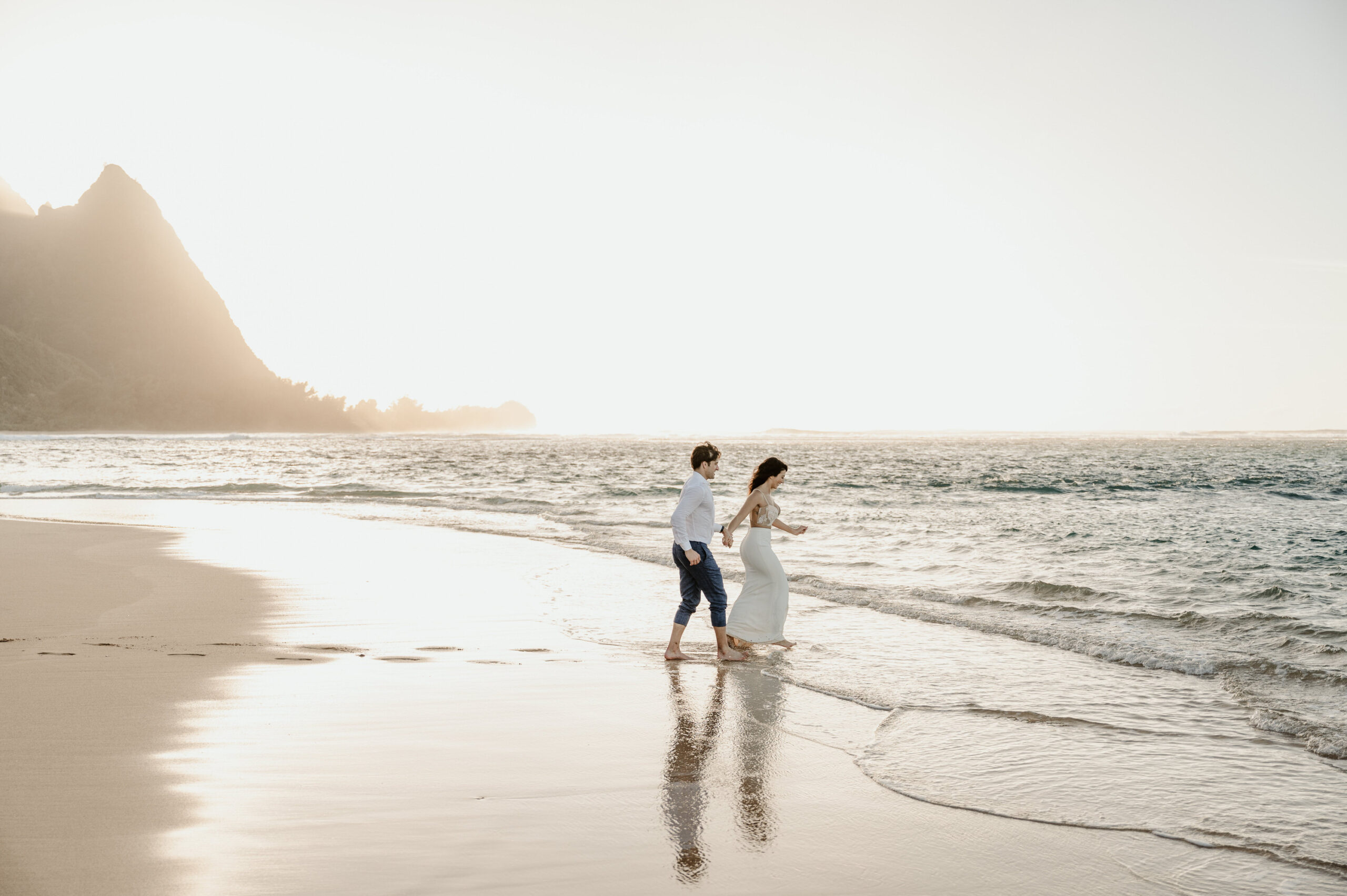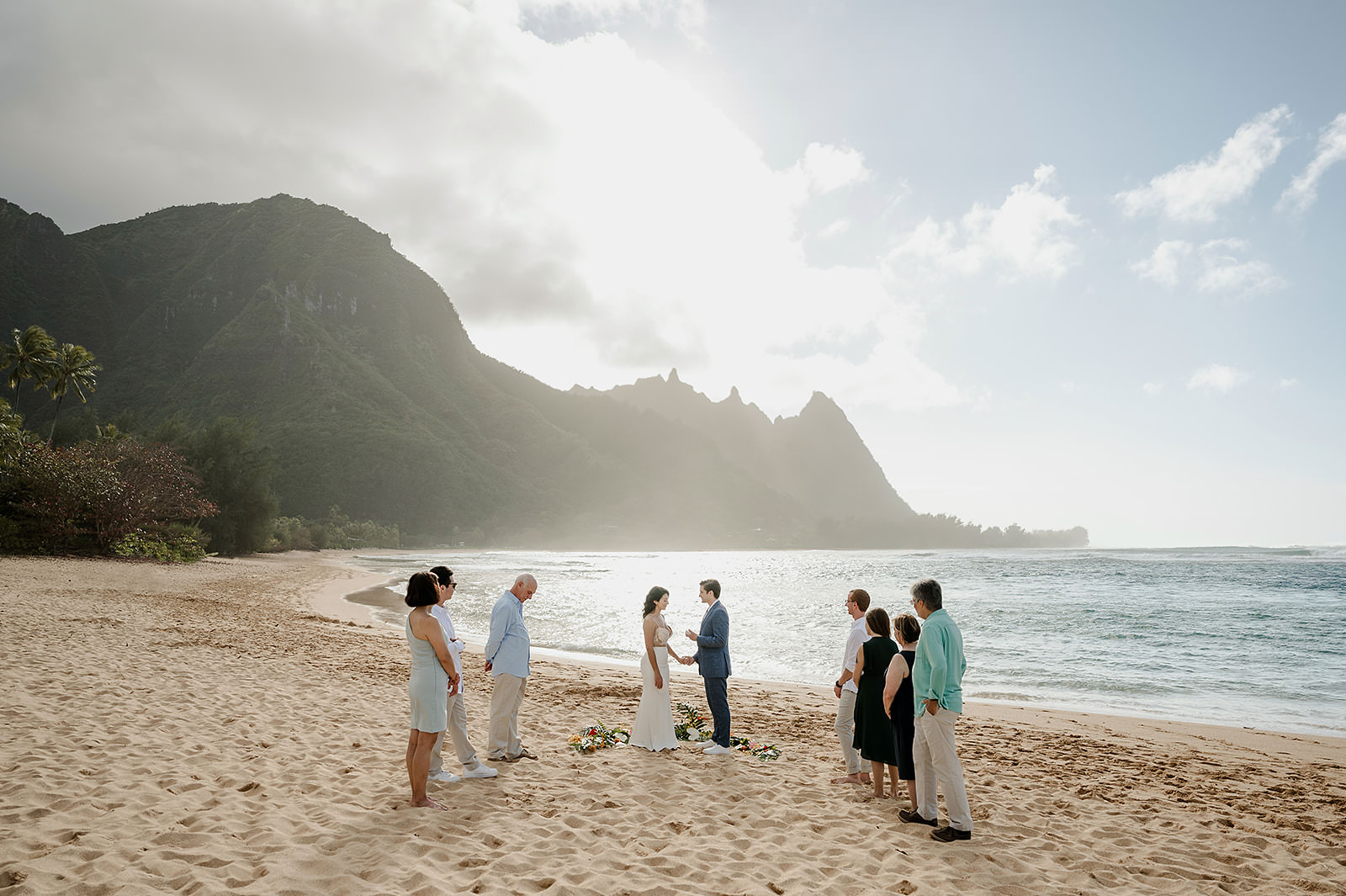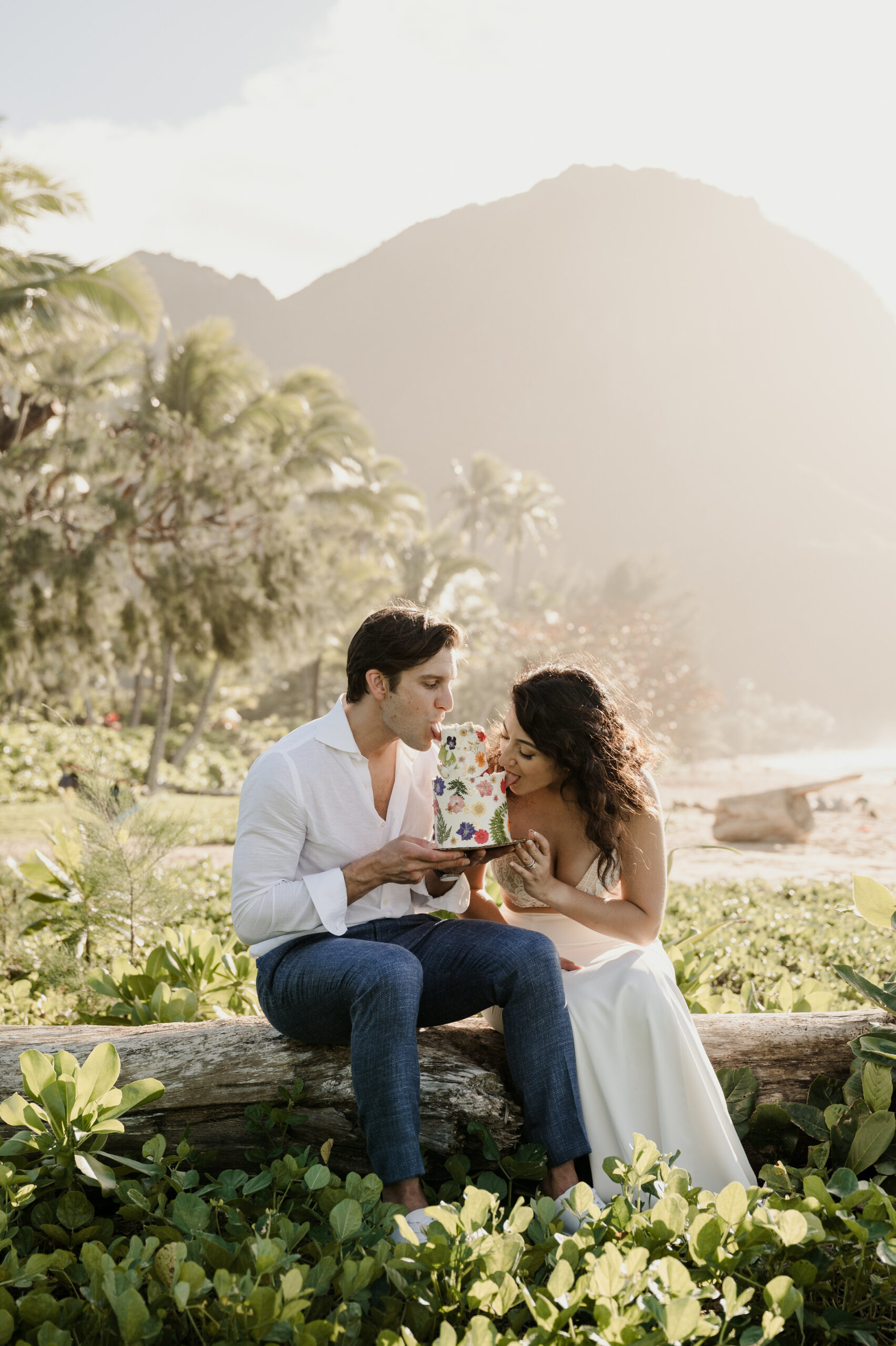 Day 2 : Exploring A Waterfall
Playing In A Hawaiian Waterfall
6:00am - Meet at the trailhead + hike in together
6:30am - Arrive at the top of the falls, take a break and admire the view
6:45am - Hike to the bottom of the falls
7:00am - Jump in the water together, swim around and play on the rope swing
7:45am - Dry off and pack up
8:00am - Hike back
8:30am - Arrive back at the trailhead
On day 2 we met at the trailhead just before sunrise so we could make the trek through the lush forest to beat the crowds. After a short hike we reached the waterfall and Sophie & Sean cooled off in the water below the falls. They played on the rope swing, had a splash fight and then snuggled up in their towels before changing and starting the hike back.