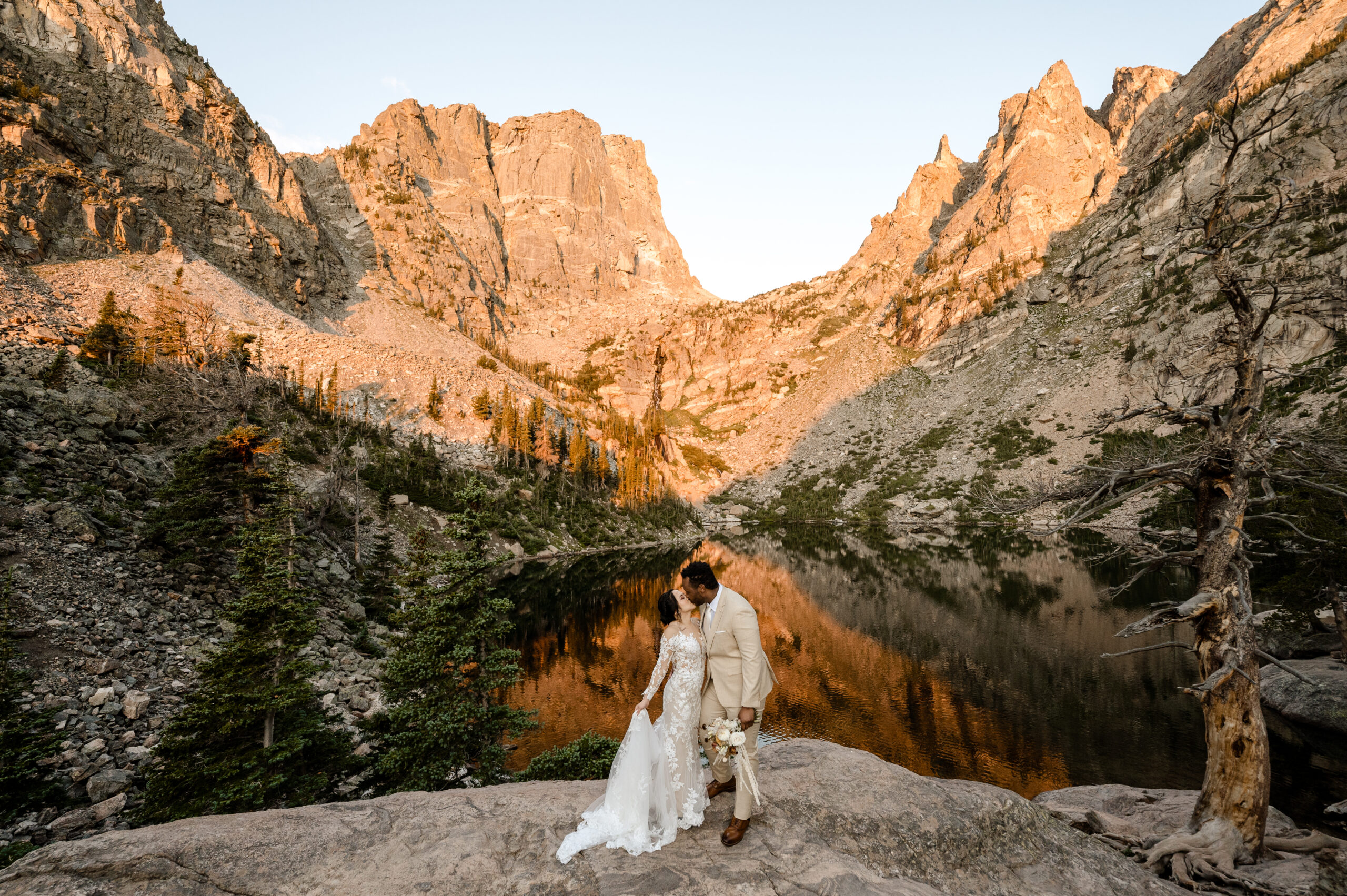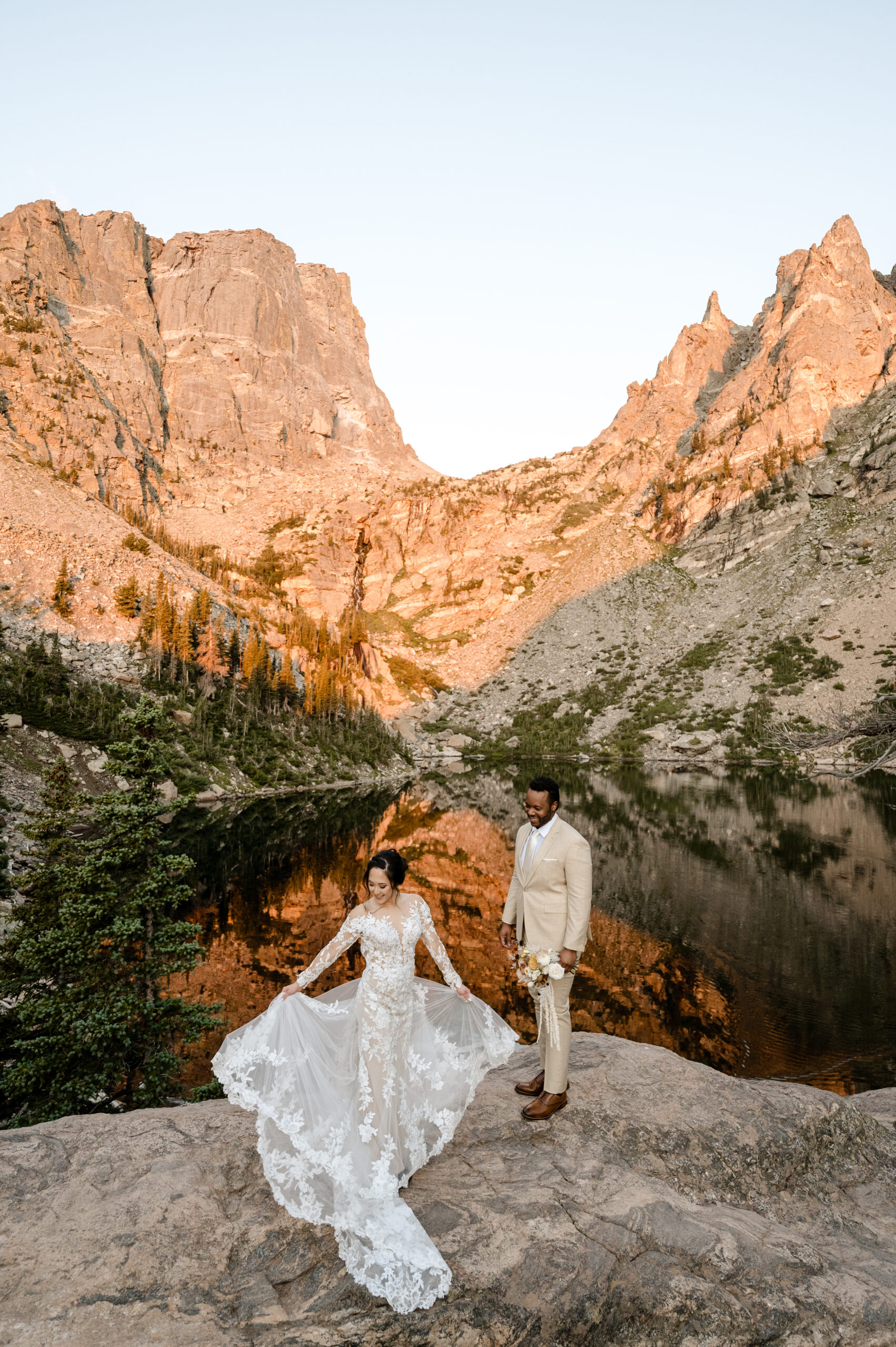 "Savannah and Greg were single handedly the most important vendor that we hired for our wedding day! We found them through Instagram and were sold on their portfolio. They have such a unique and talented style, and we really liked how they show a lot of landscape in their photography. Their photography inspired us to do an elopement that involved hiking at 4:30 am to be at our first looks by 6 am. Aside from the two being amazing because they are super sweet, they really put in a tremendous amount of effort into our wedding day. We didn't hire them to just show up the day of the wedding and take photographs.
They had to scout locations for us based on a questionnaire, and gave us pages of options to chose from. Upon selection (and me almost changing my mind several times) they went to our selected location to scout out the views at the exact same time a week prior, which is a lot to ask for because it involved them hiking at 4:30 am for two days. They were more then prepared for us for the wedding day by brining water, snacks, fabric tape, extra sweaters.. literally anything that you can think of even though they didn't need to. Our wedding day in particular required a lot of effort on their part because we had a split timeline. We met at 4:30 am and ended at 7 pm at night, and then 2 days later we had an adventure session at 6 am (which was 5 hours away from our wedding site). I was tired, so I know they were tired too! But throughout the whole event, they were nothing but excited the whole way to be a part of our adventure. Lastly, Savannah and Greg sent us a preview of our photos from our wedding day and we are in love!
They are both super talented and know what they are doing. For the most special day of your life and a once in a life time event, you want to make sure you are considering the right personality and the right talent. They are beyond qualified. I've been part of a lot of wedding parties, so I have seen various portfolios of other weddings. I can easily say that my wedding photography is far superior and I only have Savannah & Greg to thank for that. We are so thankful to have found them on a random Instagram search, grateful that they chose to be part of our special day and we will forever cherish our memories with them - I was so sad to say bye to them. You will not regret hiring them as your photographers."
Rocky Mountain national park, colorado