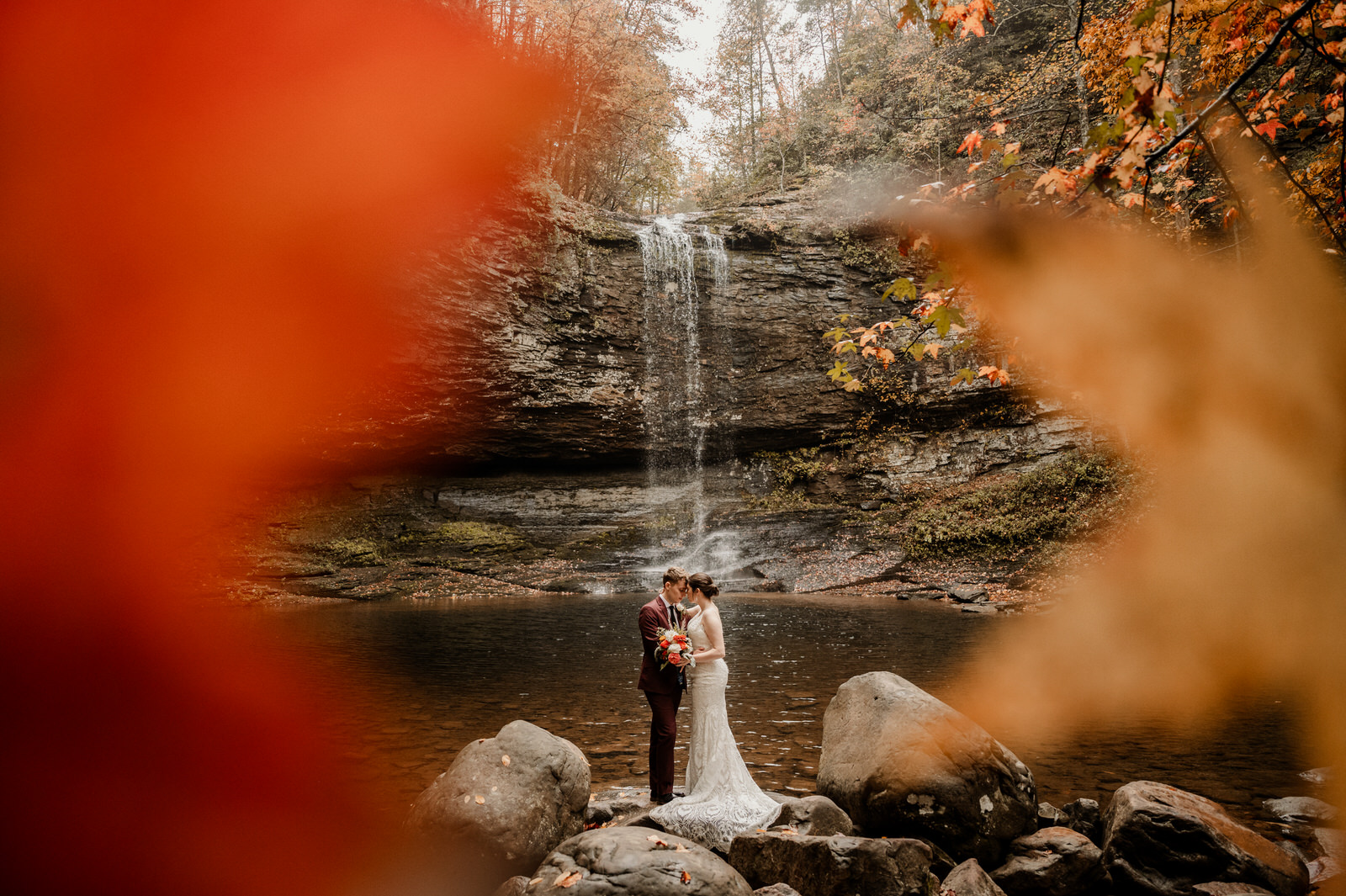 Cloudland Canyon Wedding & Elopement Guide
Photos, Cost, Permit & Tips
As North Georgia elopement photographers, we'll walk you through how to plan the perfect Cloudland Canyon wedding. Discover the best time of year to elope at Cloudland Canyon, locations, permit info, elopement packages and more.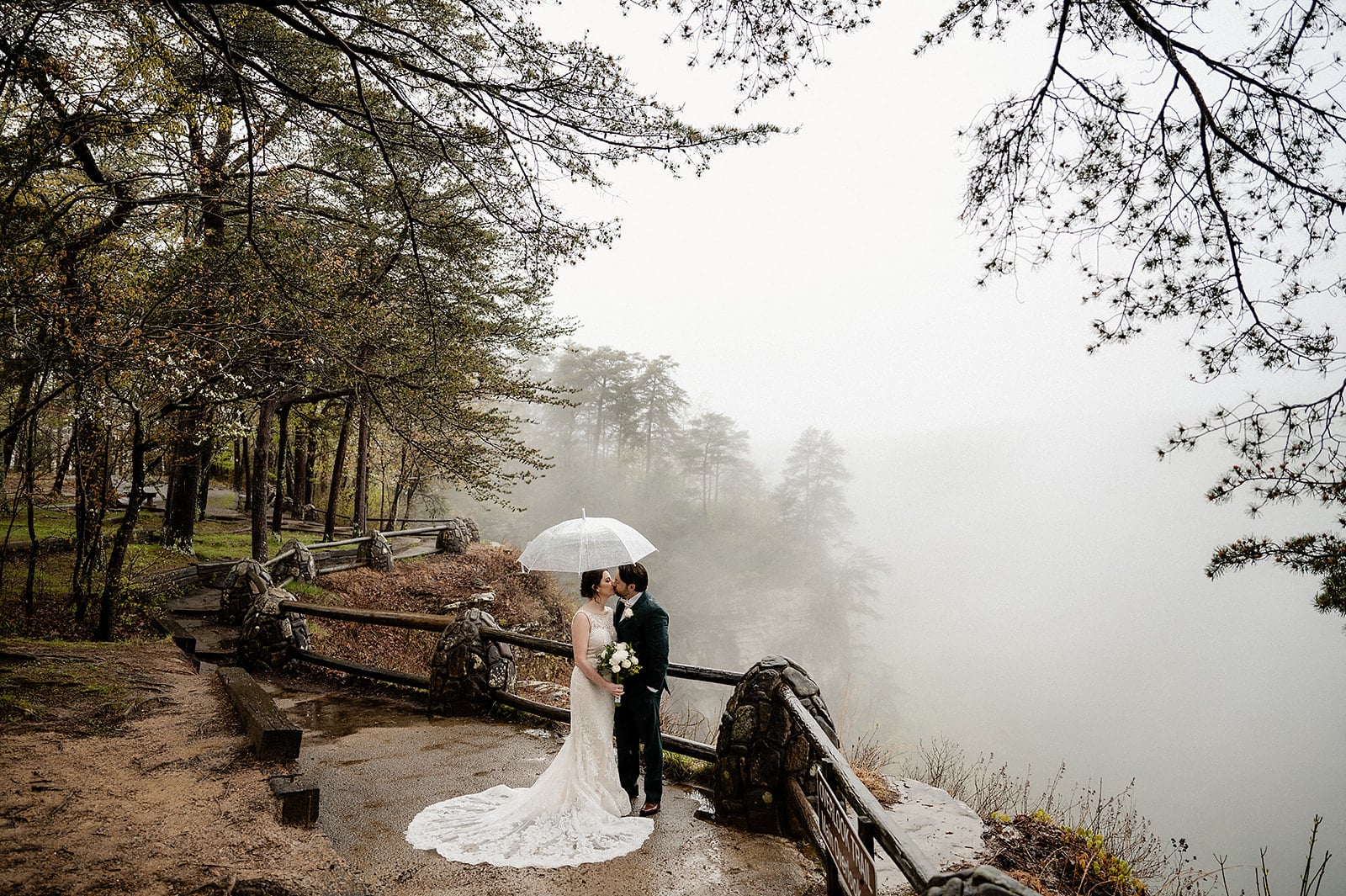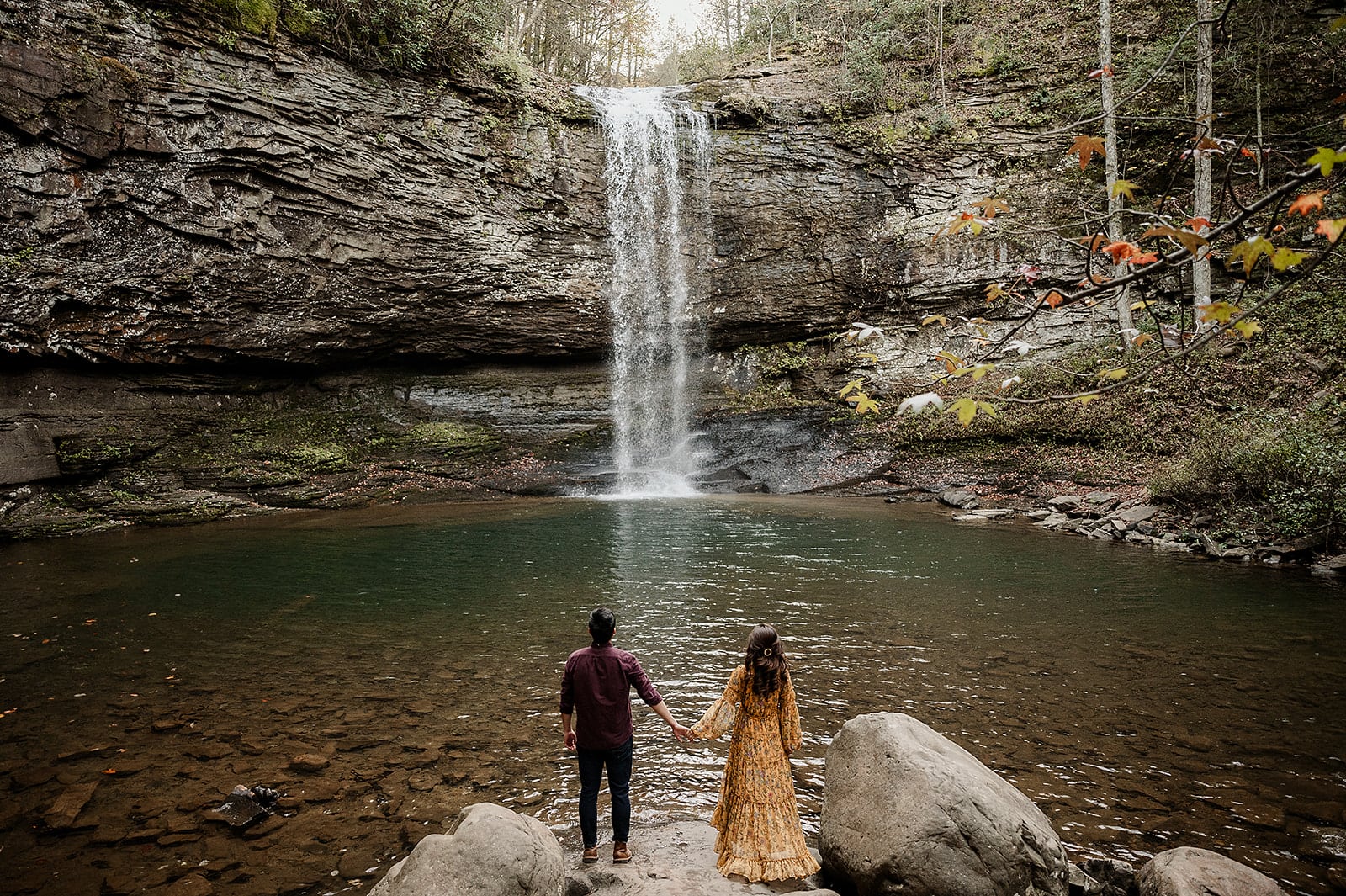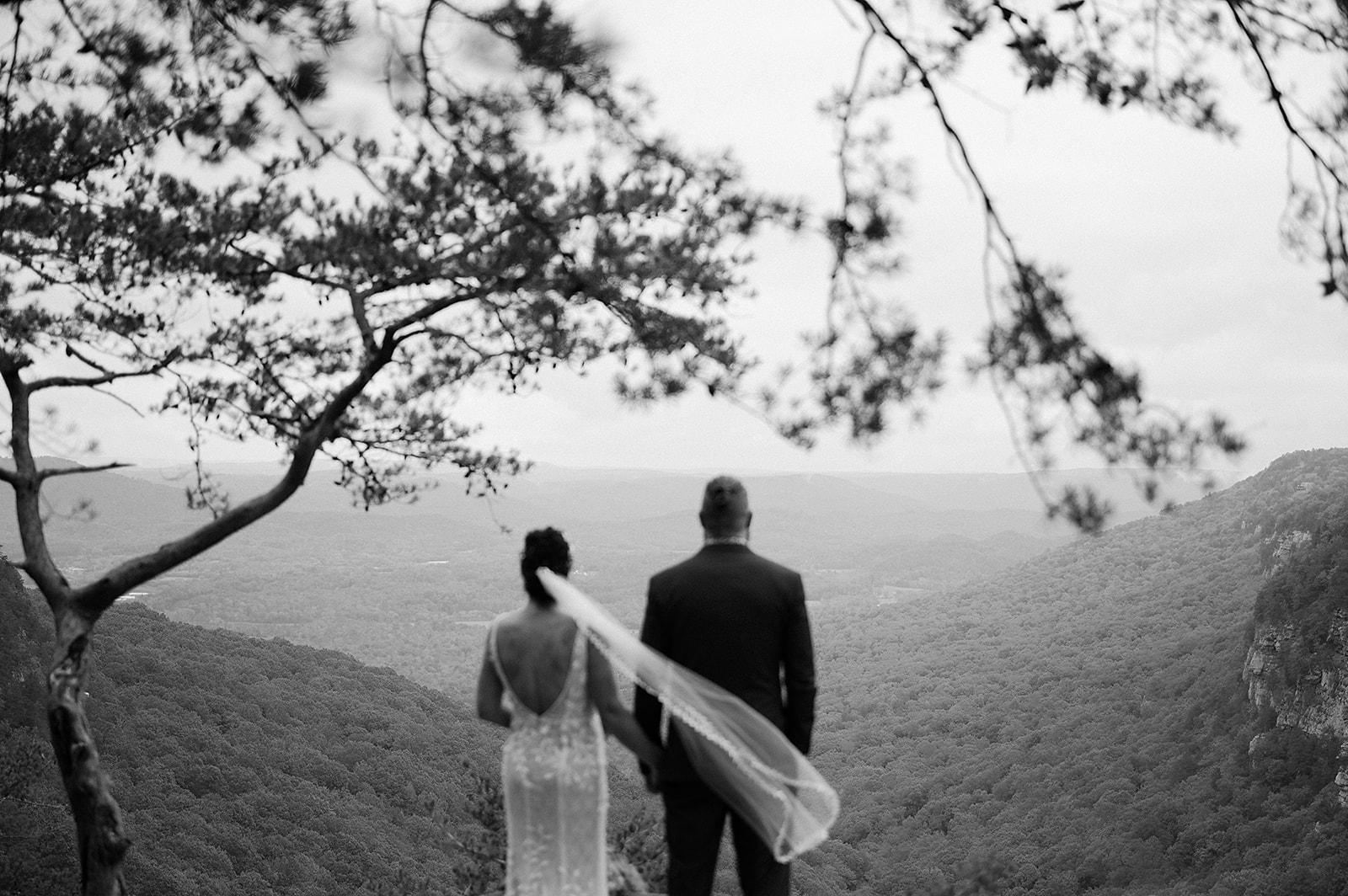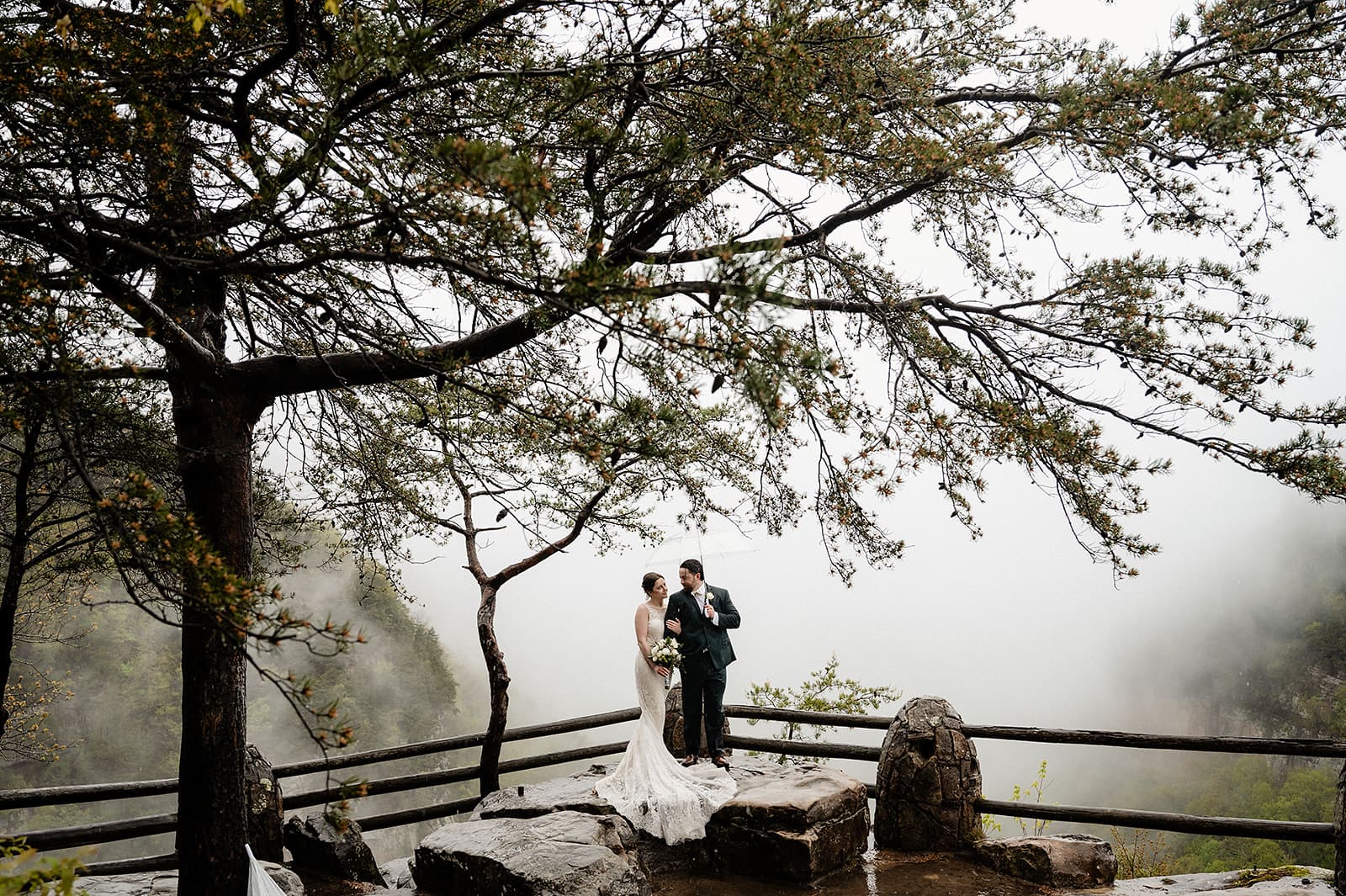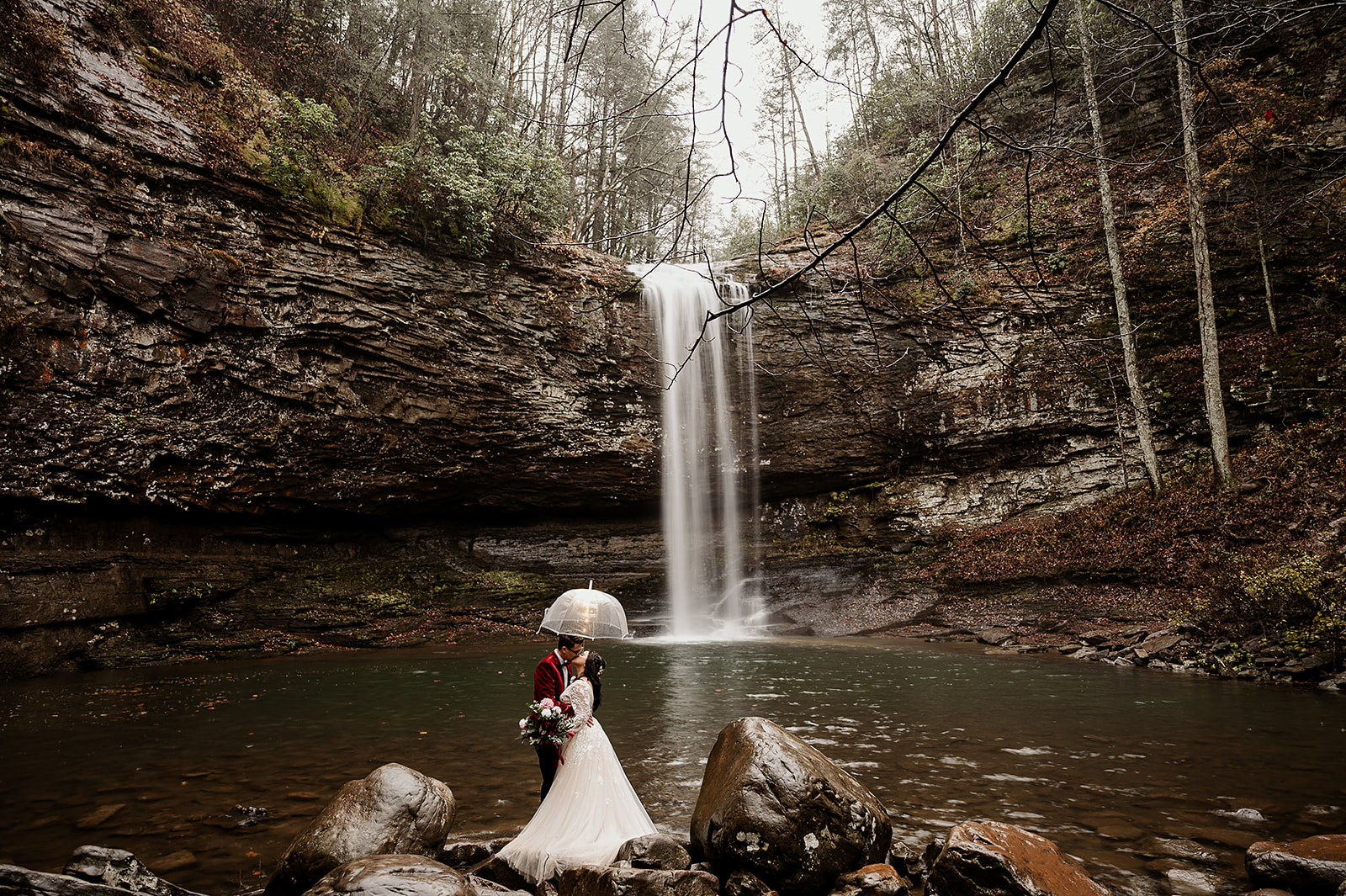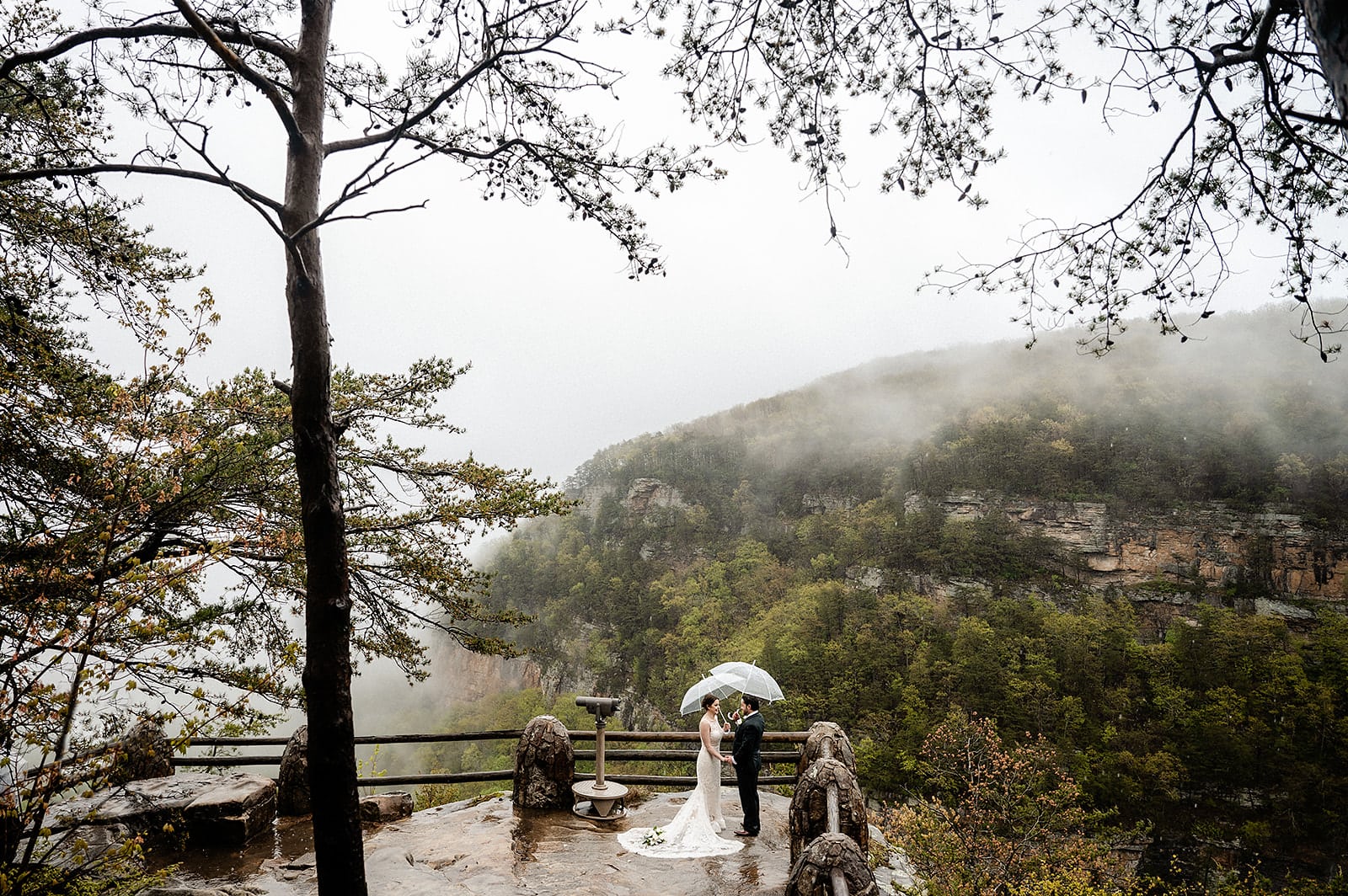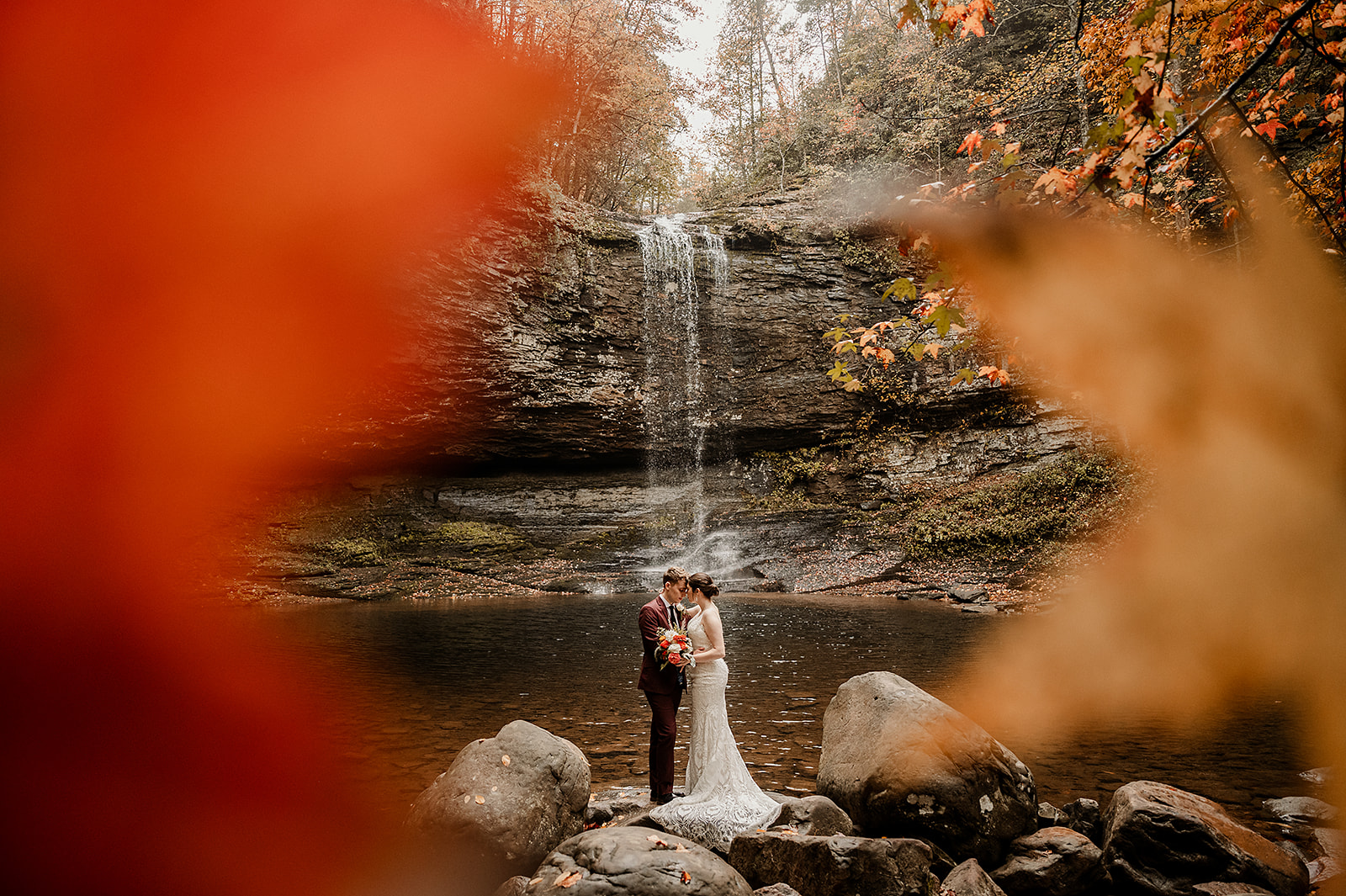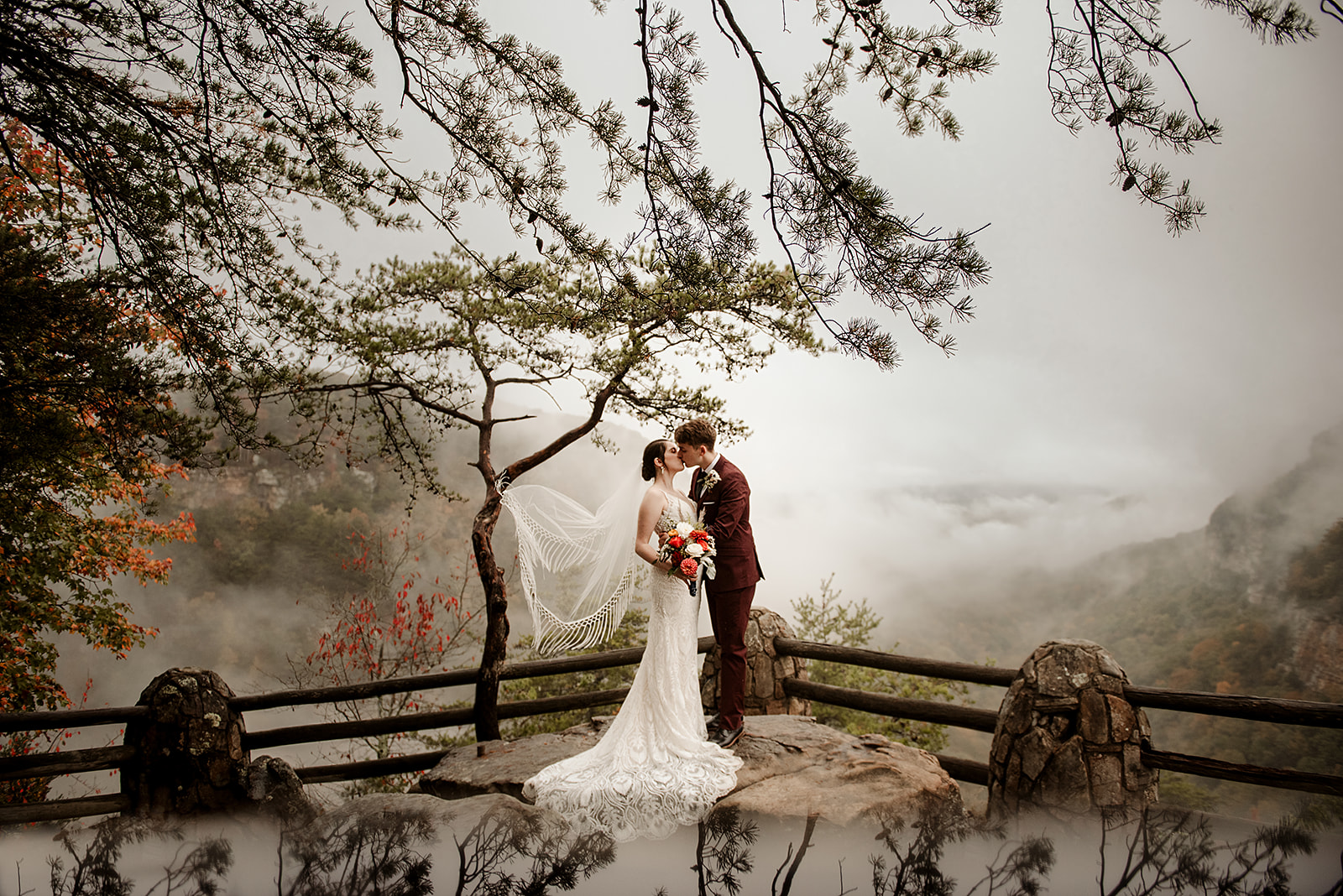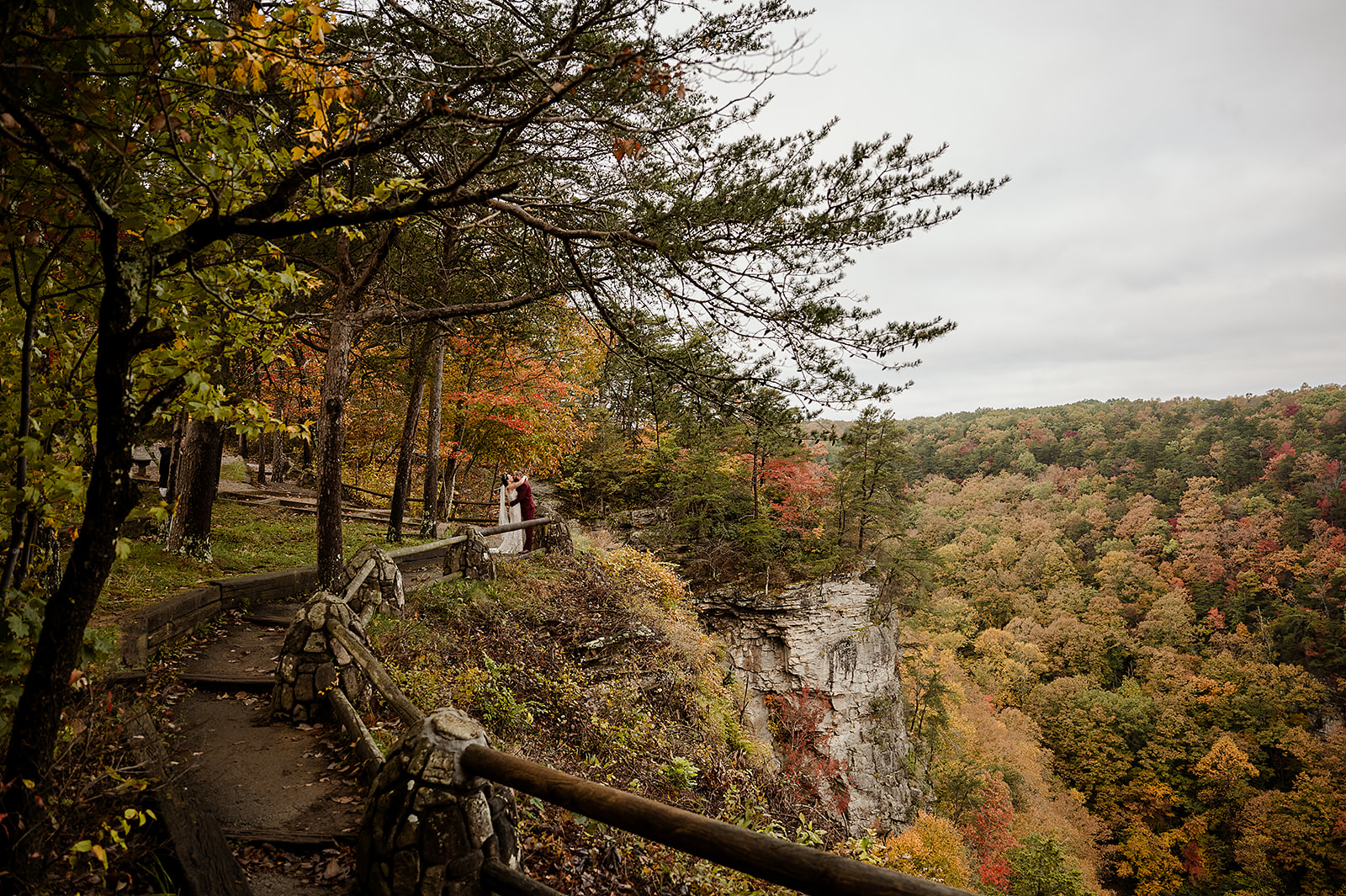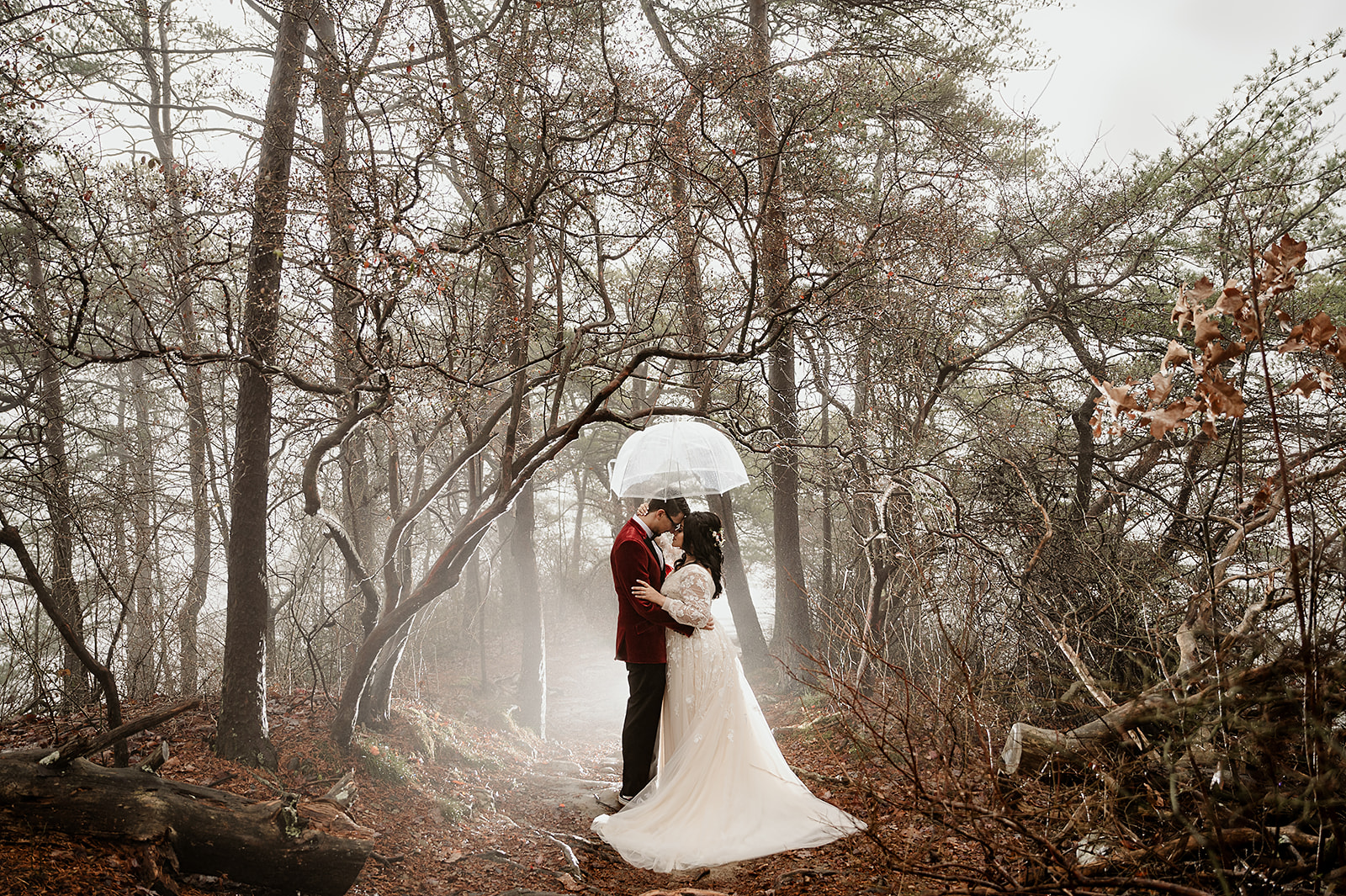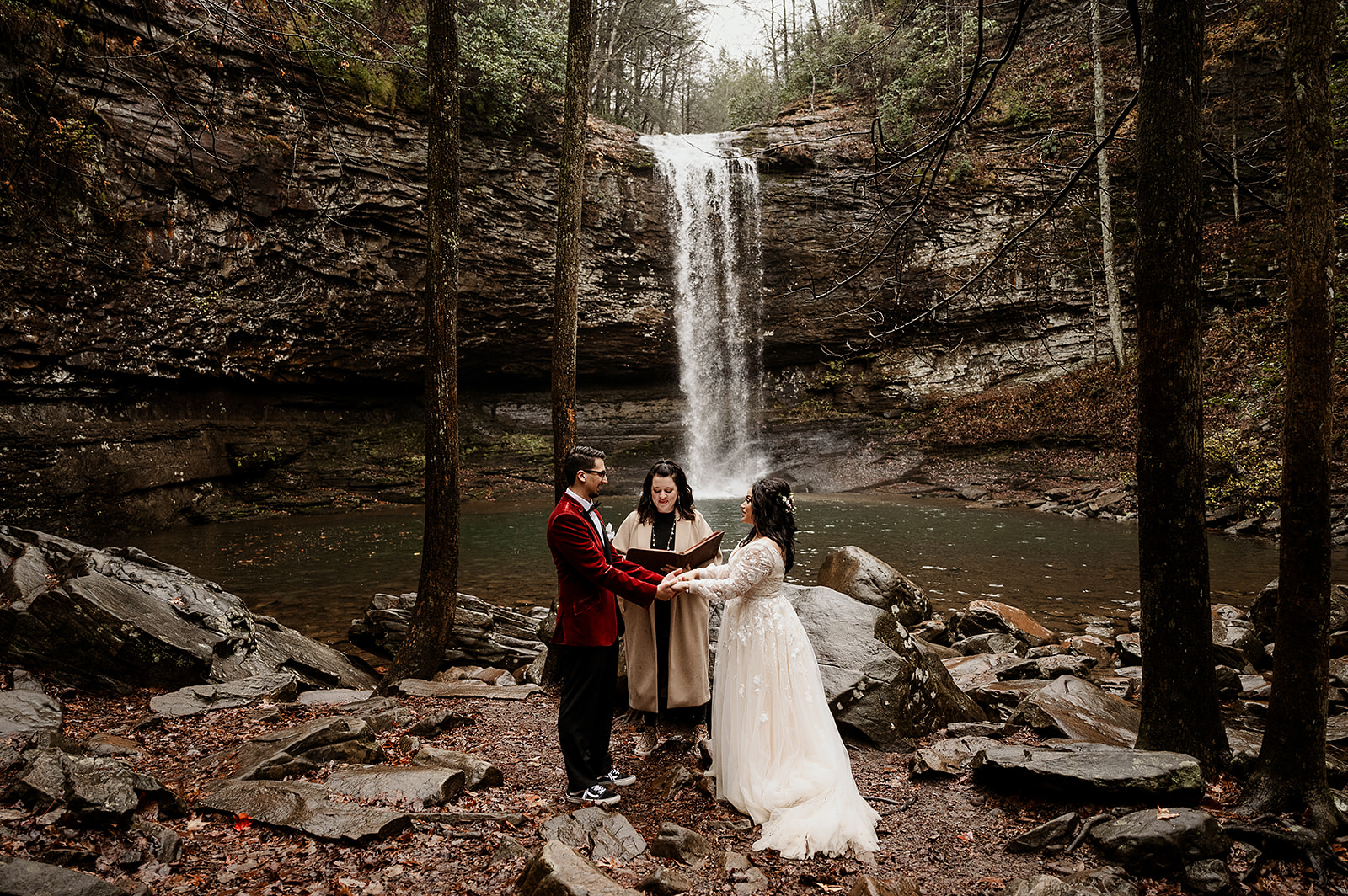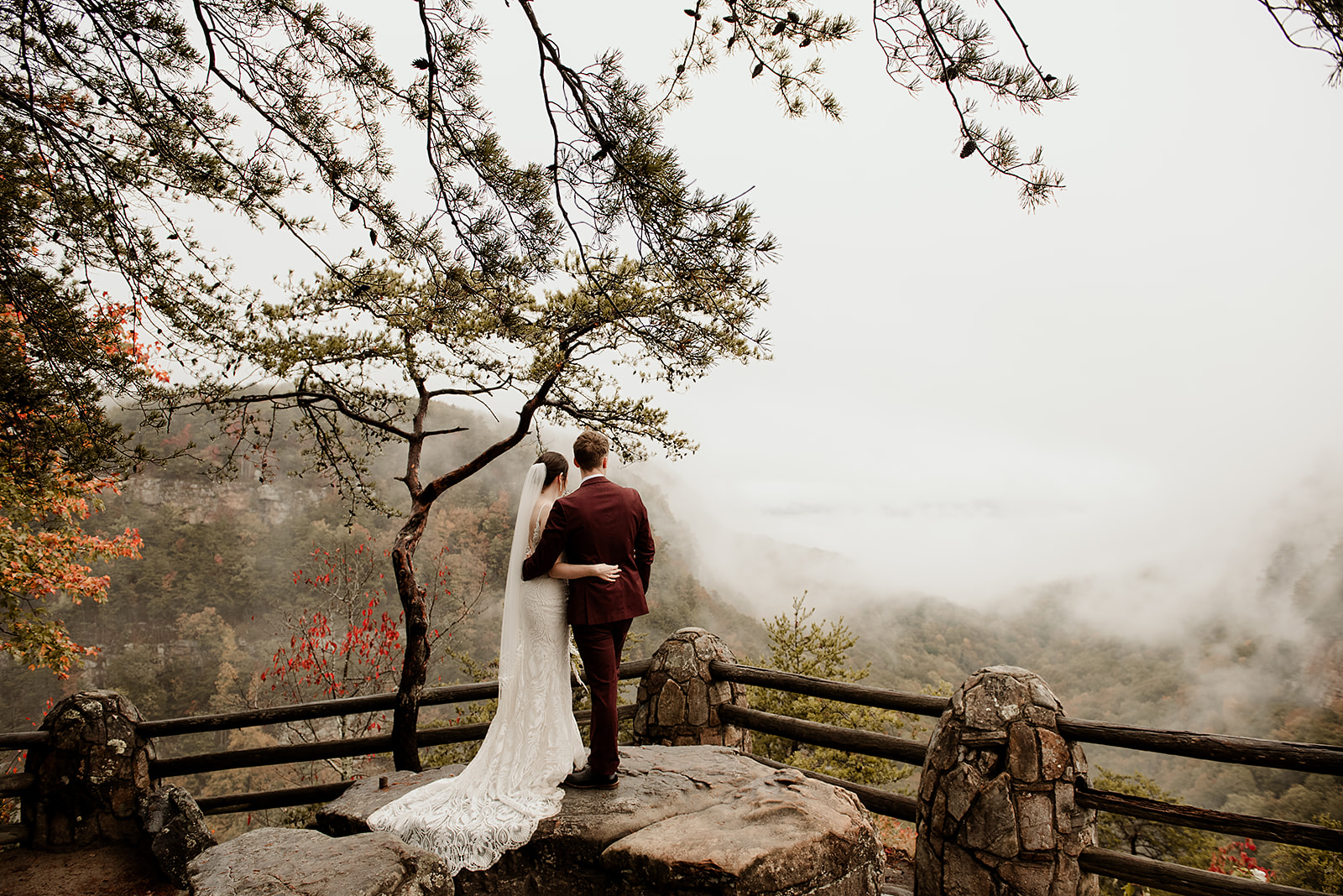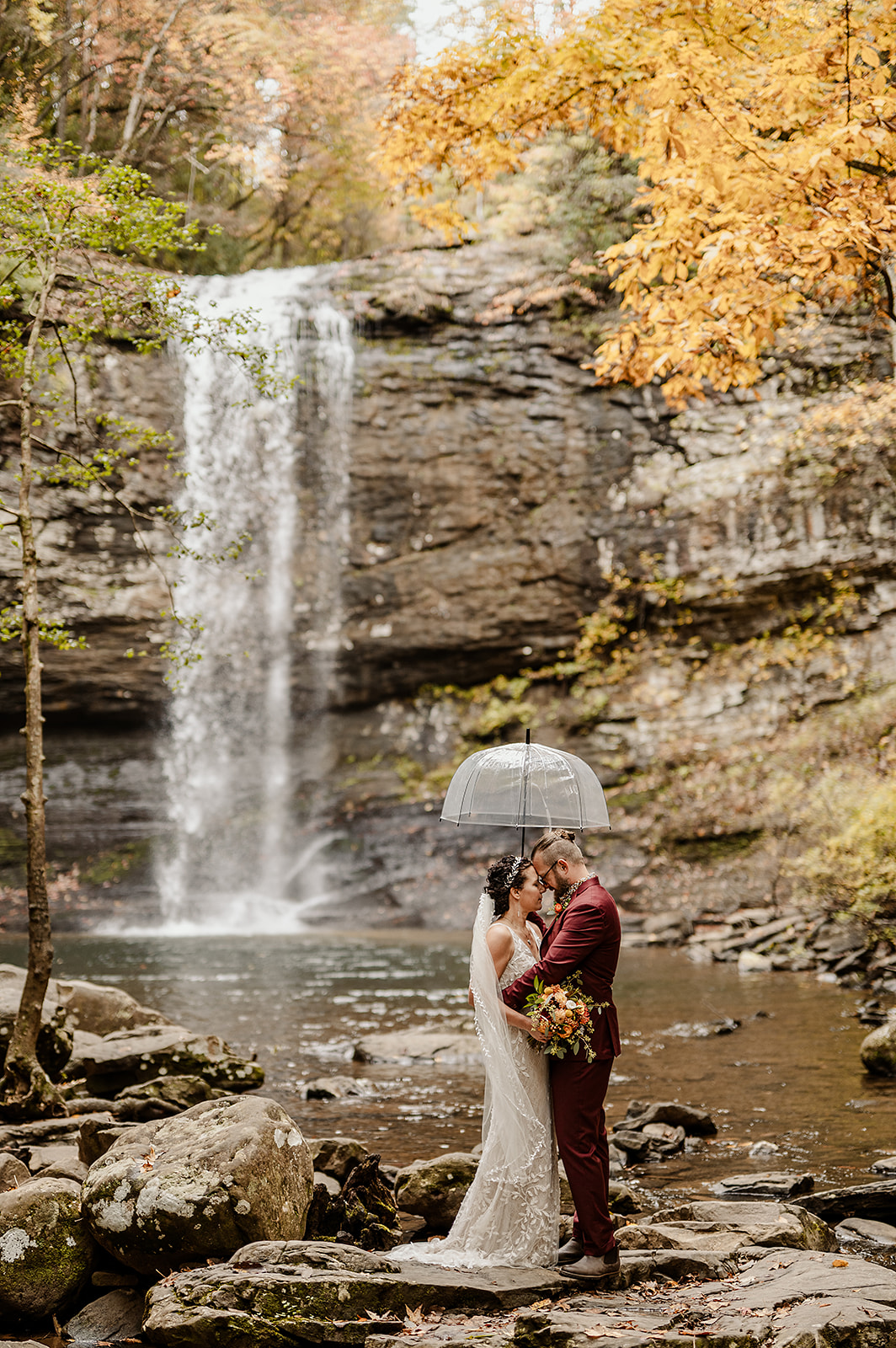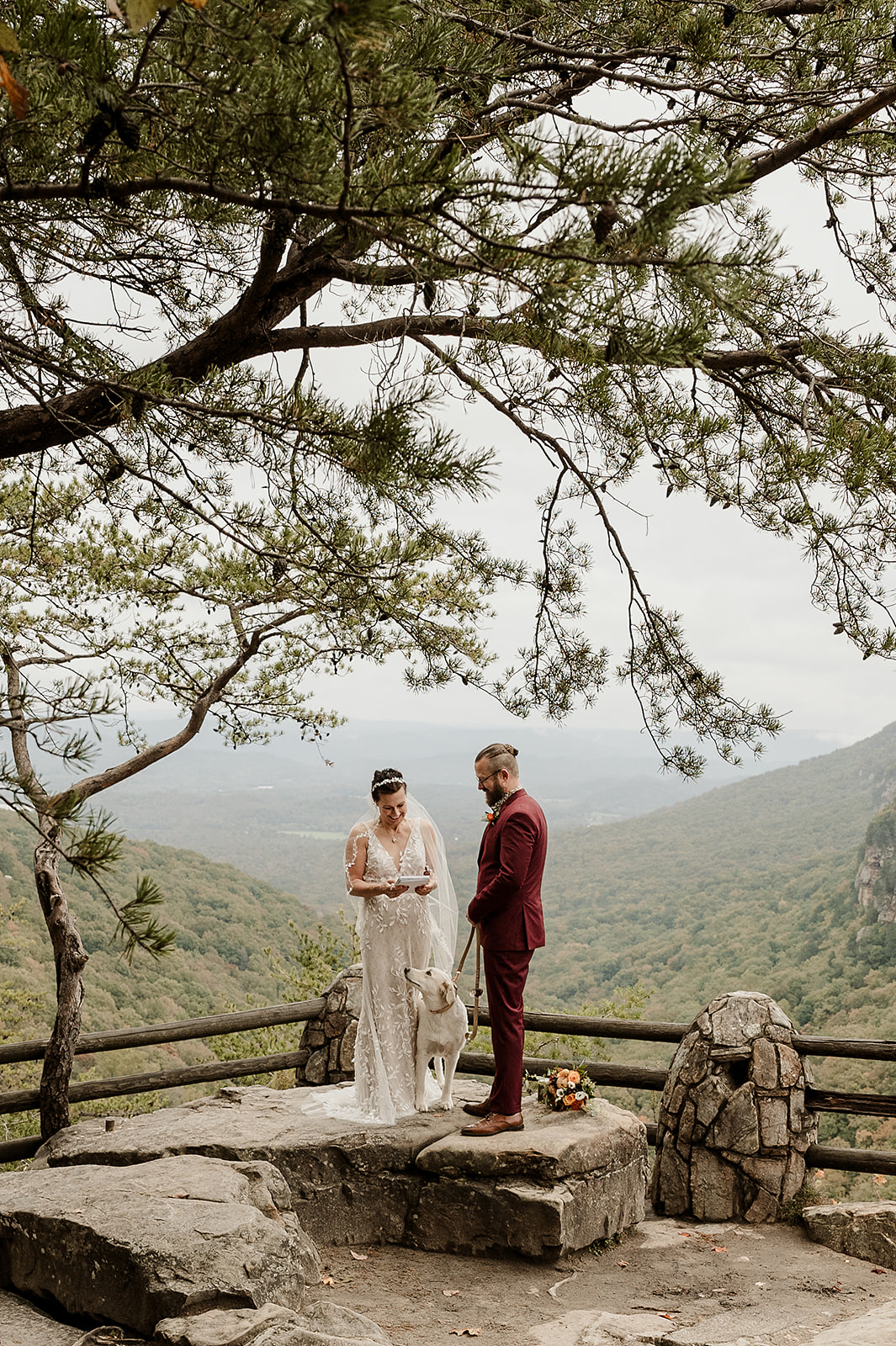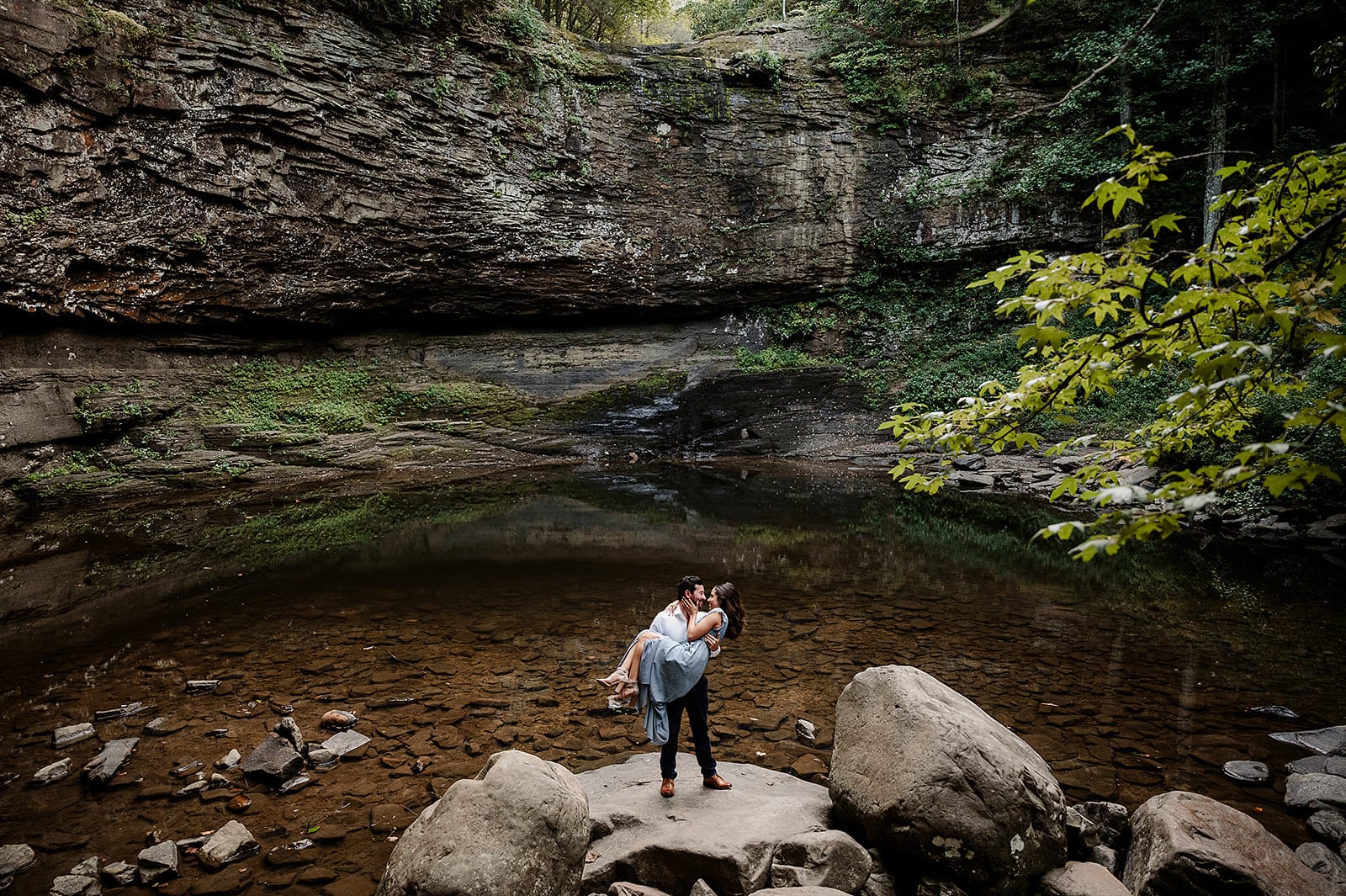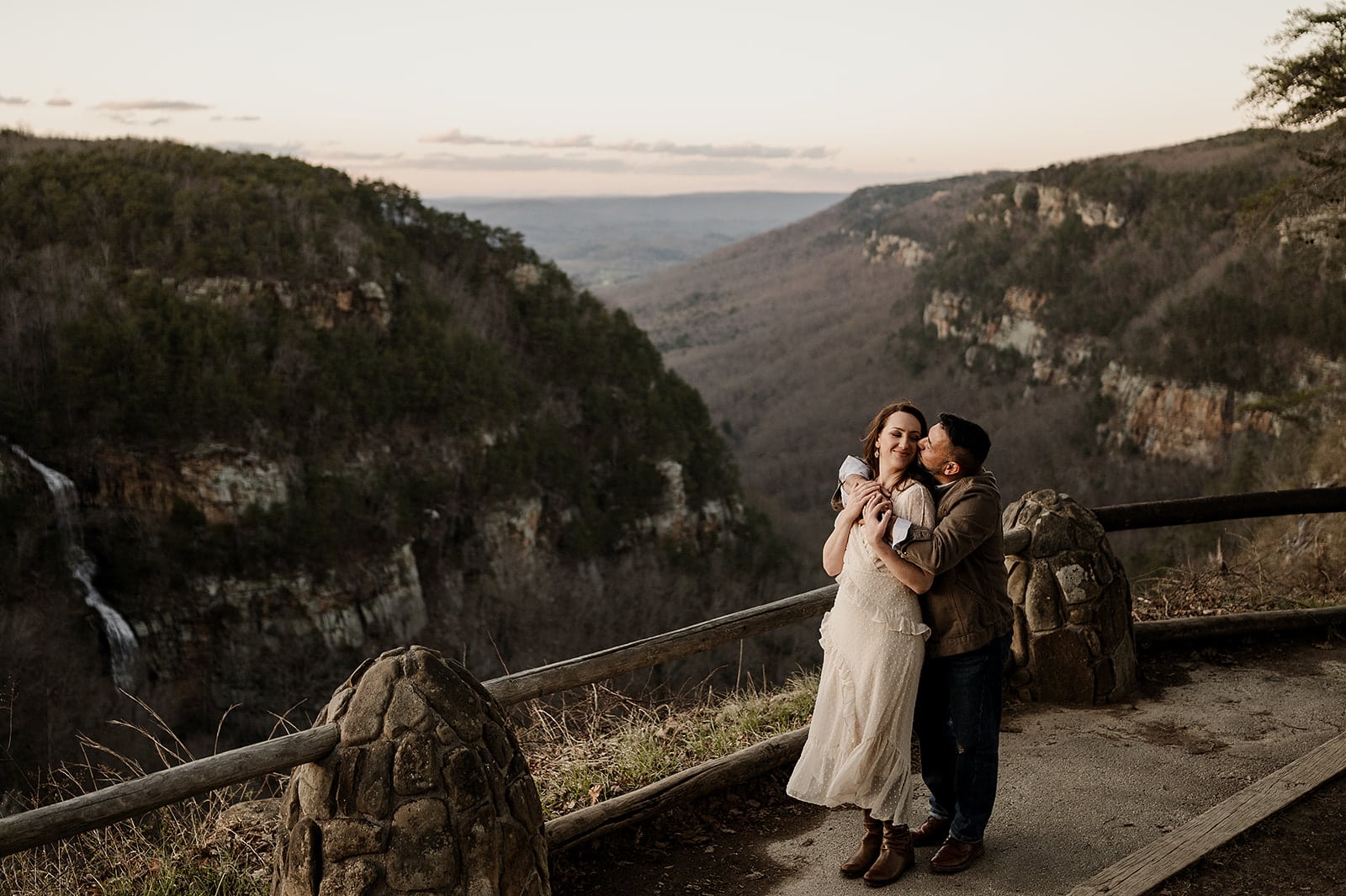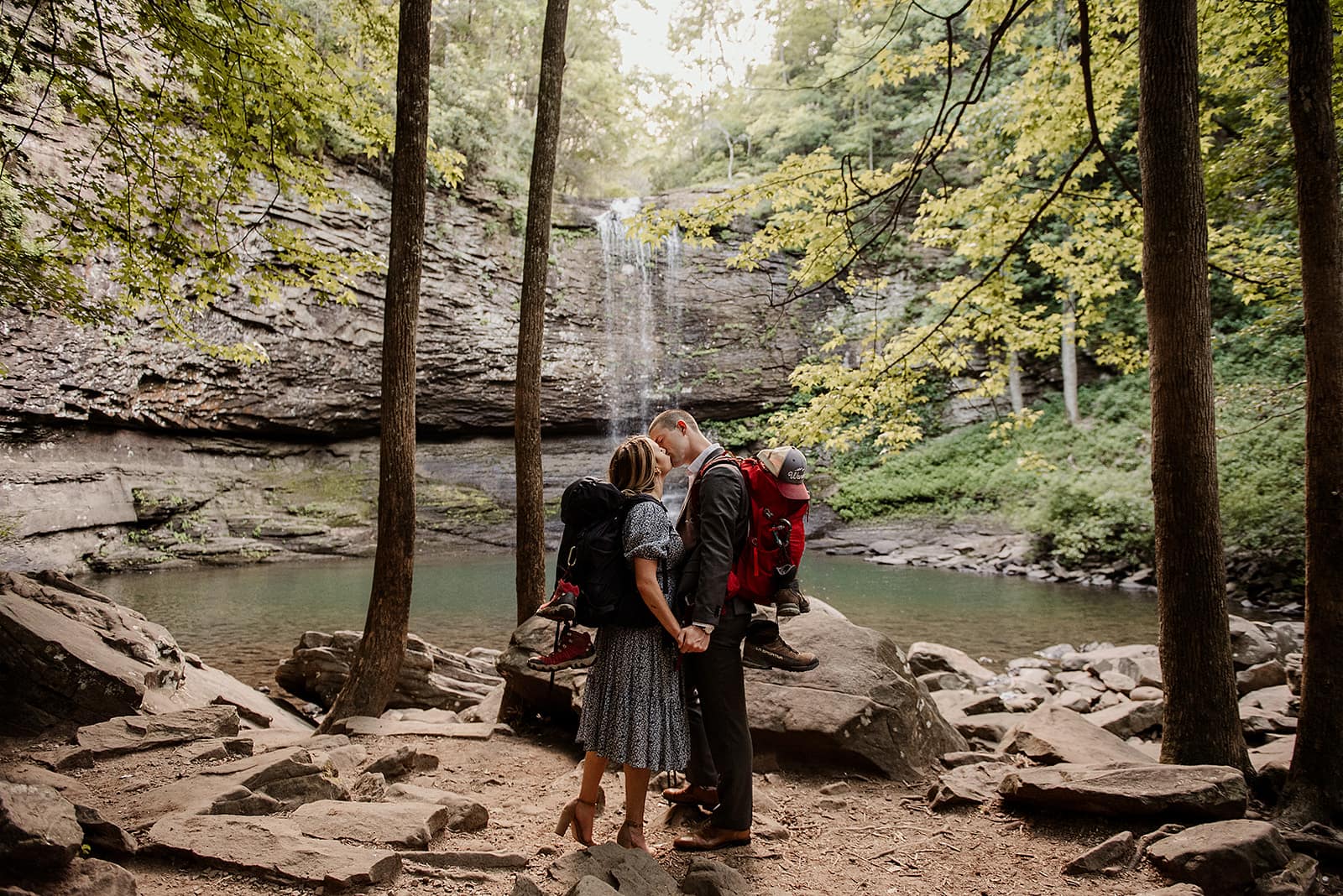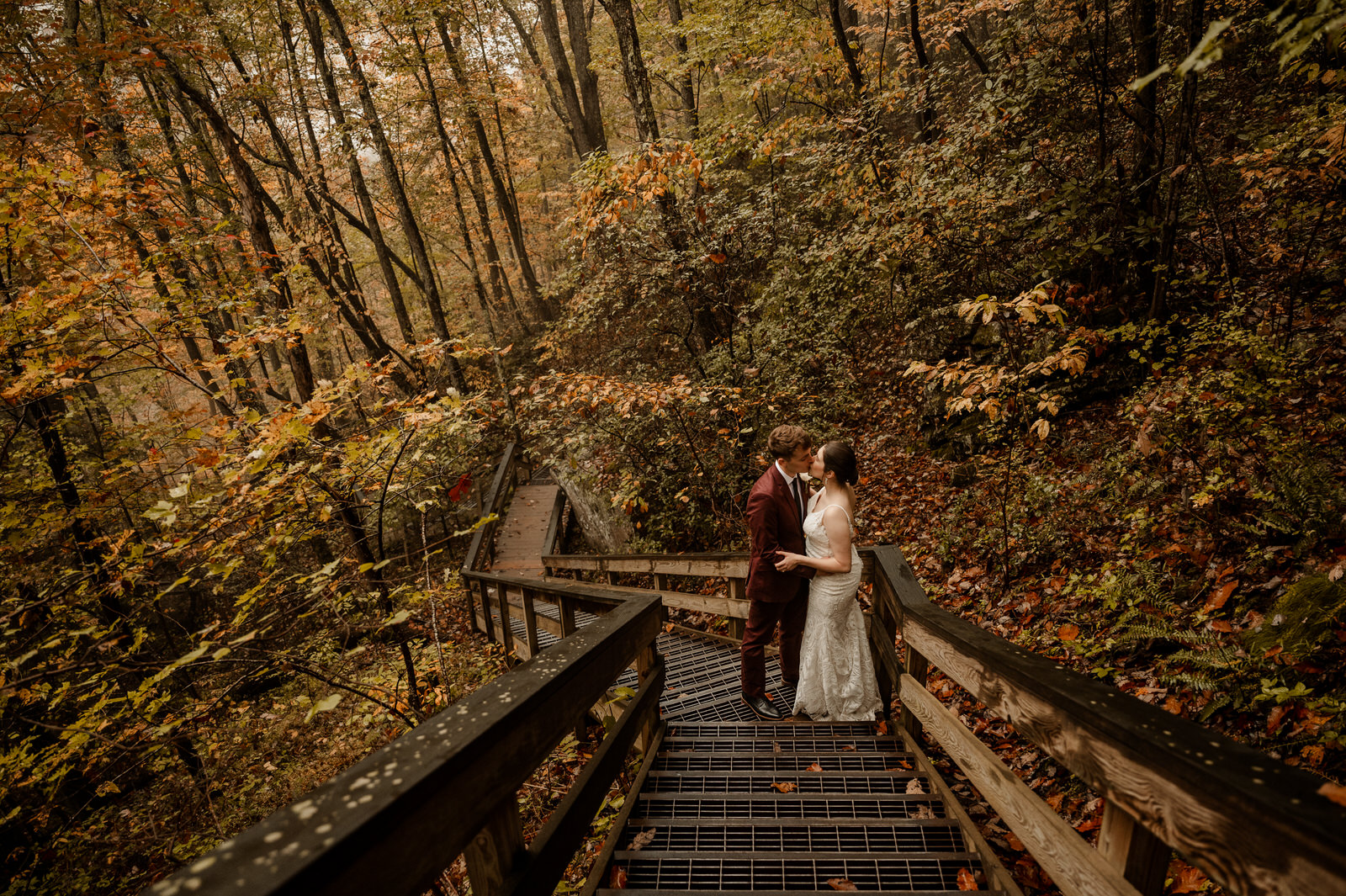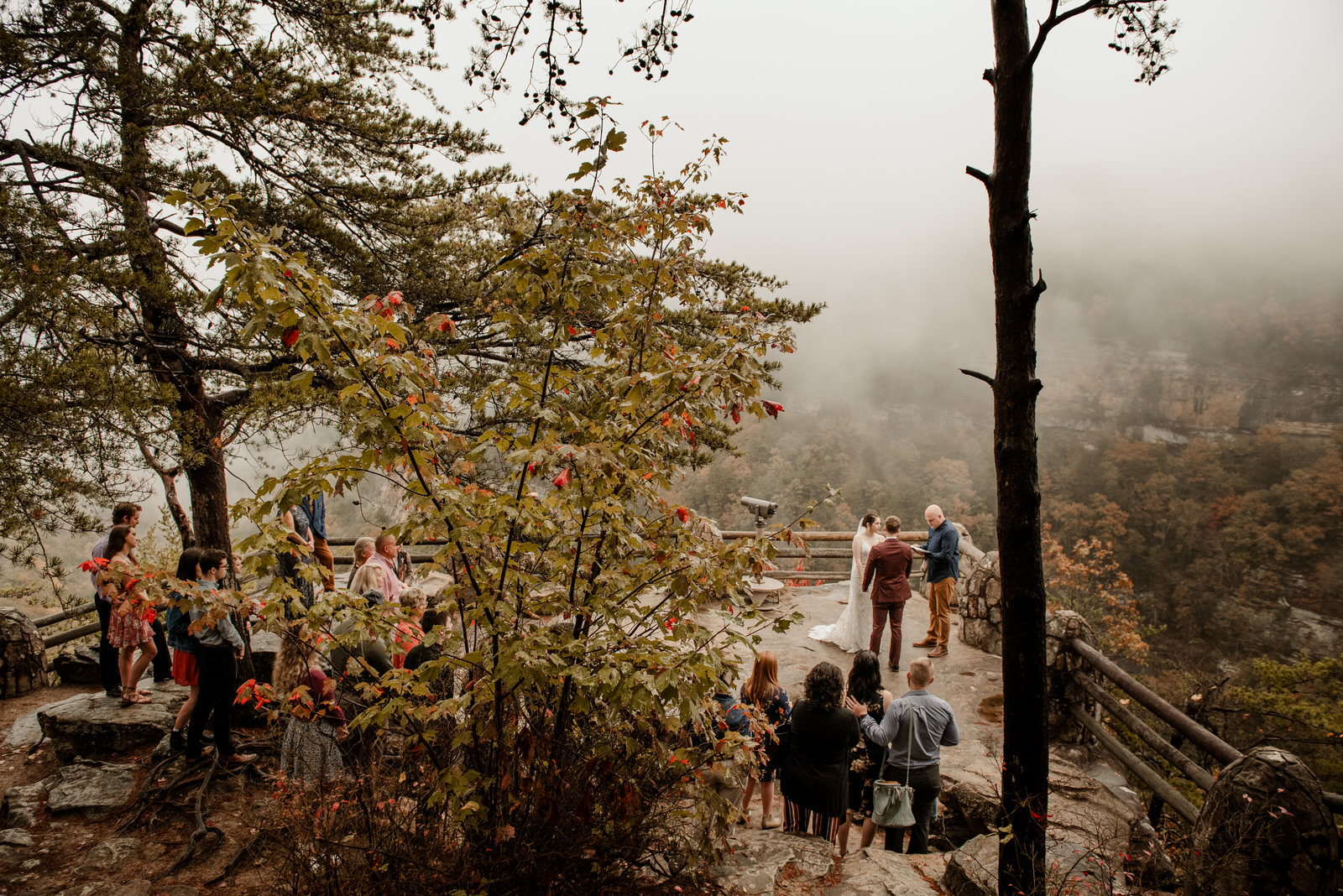 Cloudland Canyon State Park
Cloudland Canyon is a Georgia State Park that features various waterfalls including Cherokee Falls and Hemlock Falls. The parking lot is situated above the canyon, making it a short and easy walk to the mountain views on the rim trail before hiking down the stairs to the falls. Did you know you that this beautiful location can also double as an outdoor wedding venue?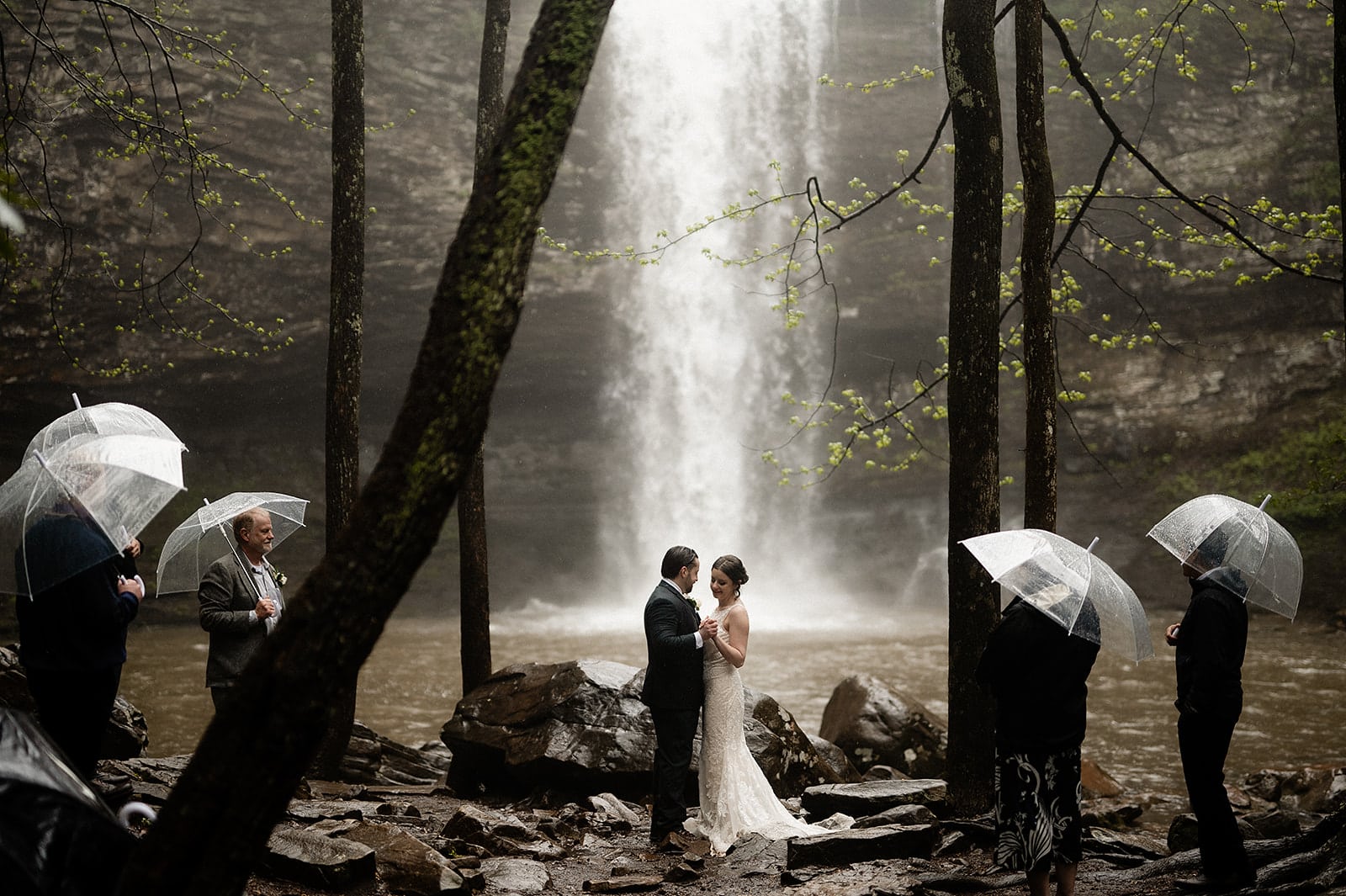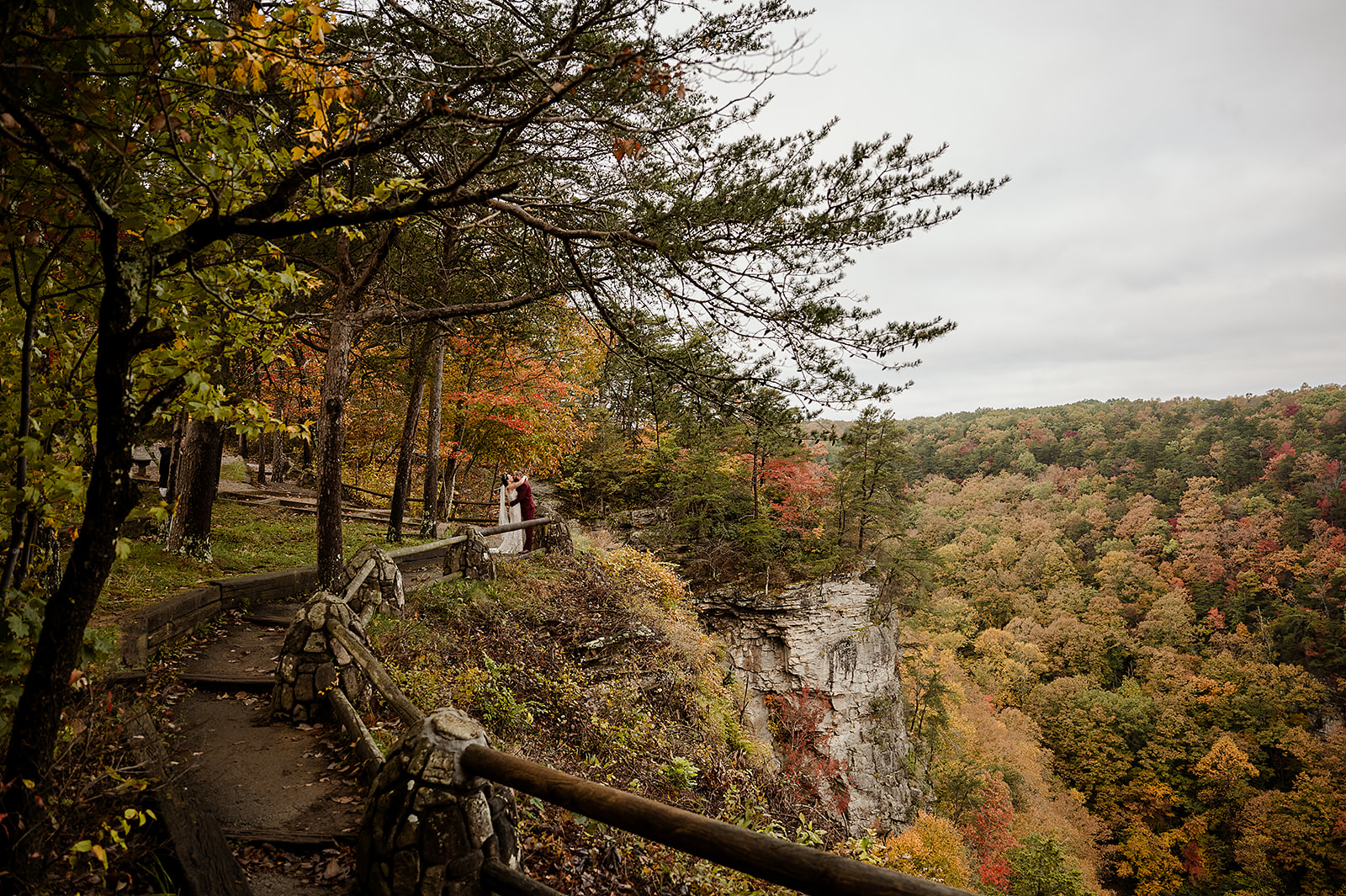 How to get married at Cloudland Canyon
1 - Choose the time of year you'd like to get married
2 - Contact the park to check their availability and reserve a date
3 - Book your photographers, videographers and other wedding vendors
4 - Get married!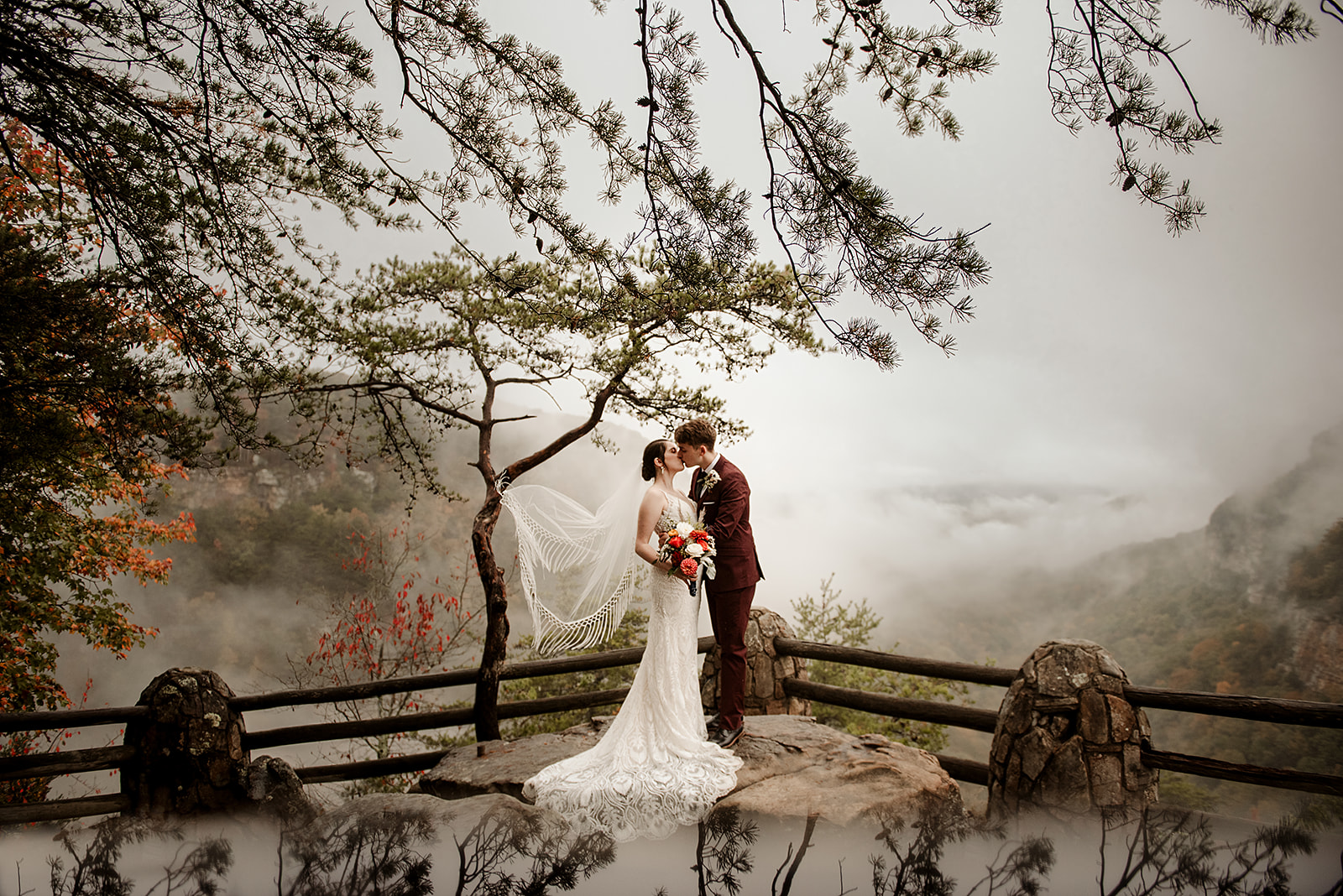 Cloudland Canyon Wedding Price
You may be wondering- what is the cost to get married at Cloudland Canyon? There is currently no fee required to have your wedding within this GA State Park. That's right- it's free to elope at Cloudland Canyon! You'll just need to pay the parking fee ($5/vehicle). However, you need to call the park rangers to reserve your date as they only allow one wedding per day.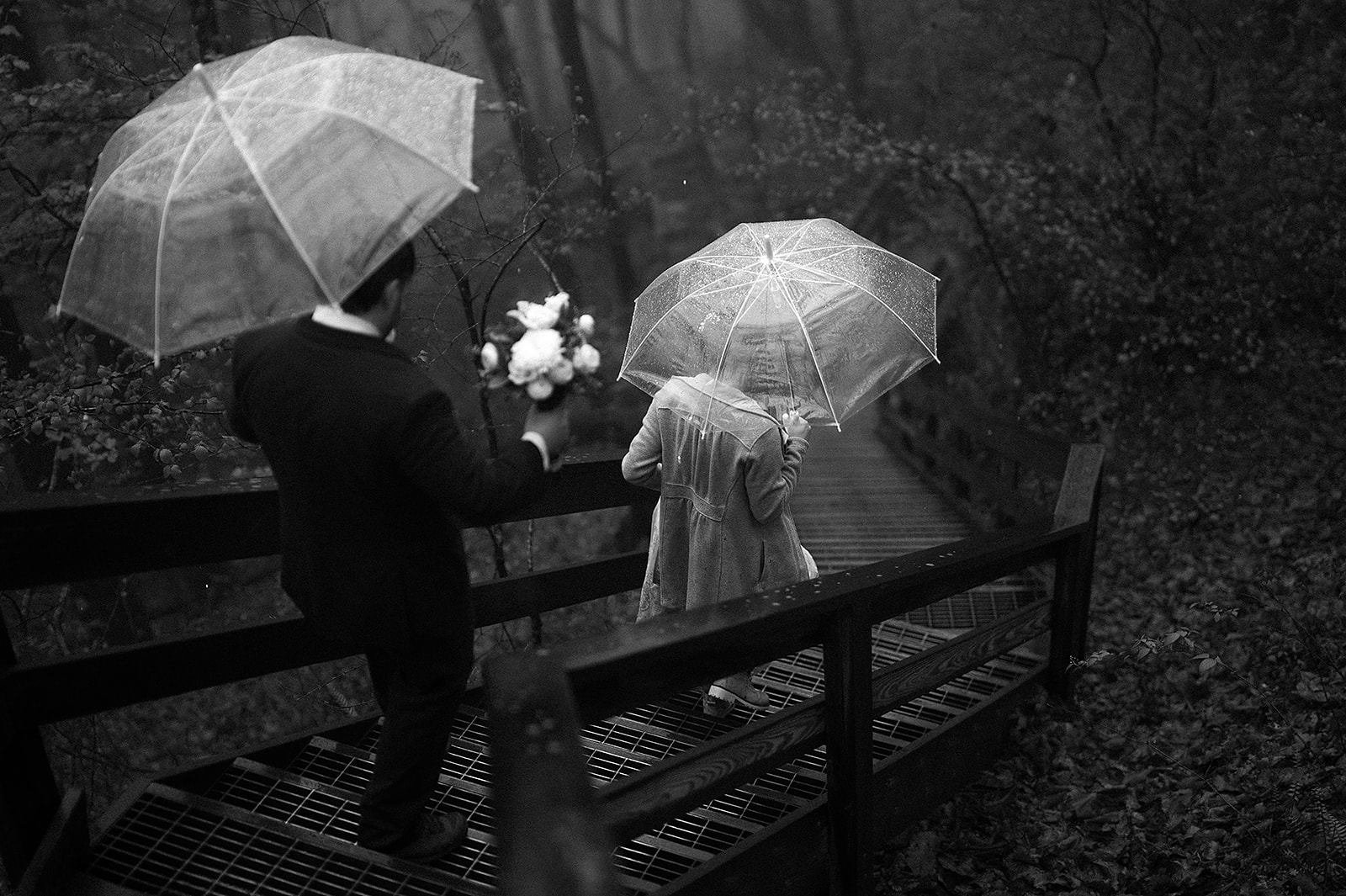 How long of a hike is Cloudland Canyon?
The great thing about Cloudland Canyon is there are a variety of trails and locations to choose from. There are accessible locations over looking the canyon right by the parking lot, as well as hikes going down to the waterfalls. The most popular waterfall is Cherokee Falls, which is about a mile hike mostly consisting of stairs.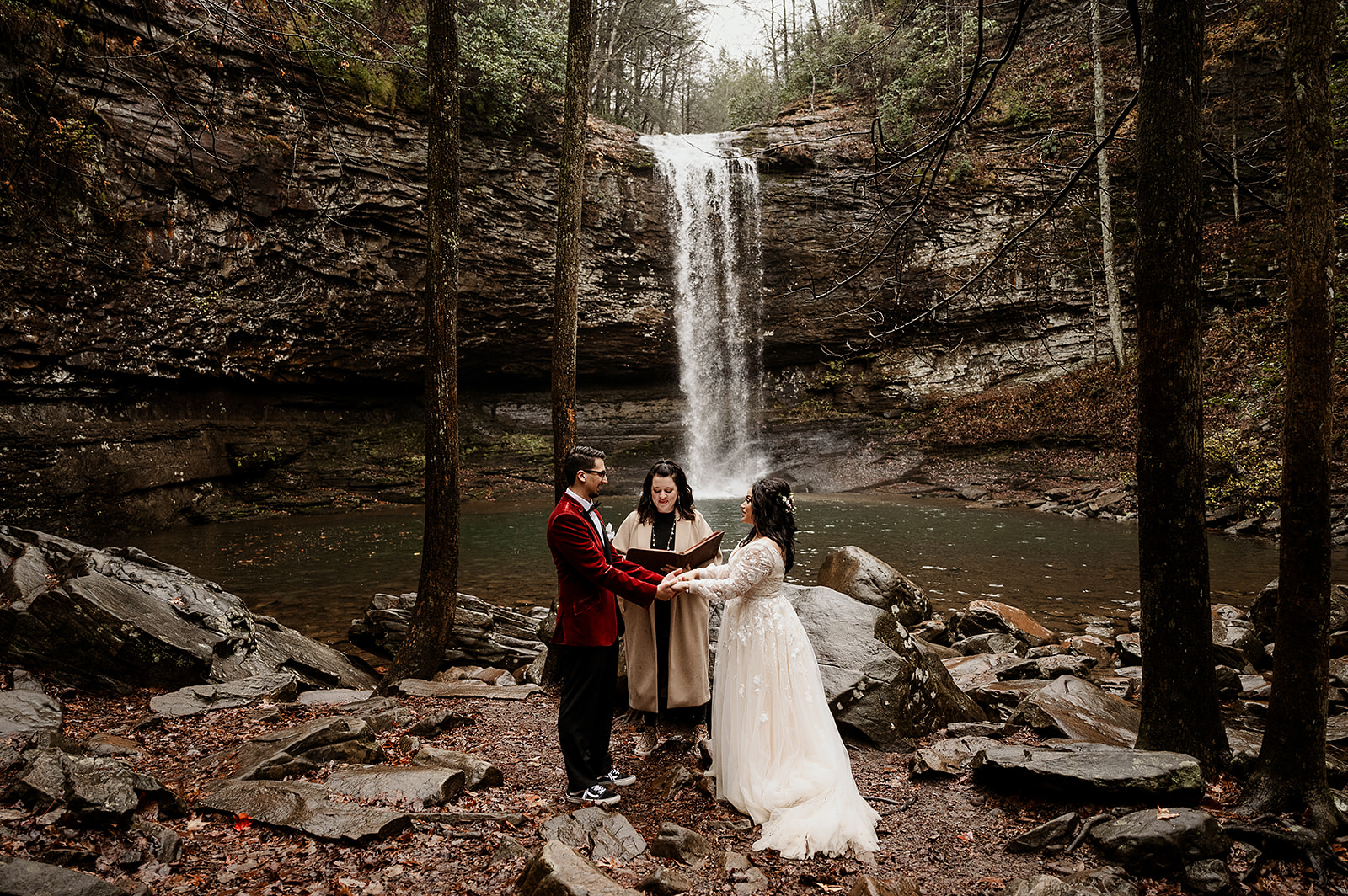 What's the best time of year to have a Cloudland Canyon wedding?
The best time of year to visit Cloudland Canyon is generally the spring and fall for beautiful foliage and moderate temperatures. Fall in North Georgia is typically around the end of October to early November. We recommend planning a weekday wedding to avoid crowds, or planning for a sunrise/morning ceremony.
Zoe & Austin's Cloudland Canyon Elopement
A big, traditional wedding never resonated with Zoe and Austin. It simply didn't align with their values. For them, the most important things was to be somewhere beautiful and just to have their families present. Our elopement packages were exactly for what they were looking for to photograph their Cloudland Canyon elopement wedding.
Once they decided to elope, Georgia was the obvious option since there are so many beautiful places. They had been to Cloudland Canyon a handful of times before and knew it would be the perfect location for their intimate, sunrise wedding. They loved the nature and beauty the state park provided, with the canyon overlook and waterfalls below.
They considered having the elopement be just the two of them, or even just going to the courthouse. But in the end decided they wanted their families to be there to share the experience with them. Their families live in two different states, but they knew their families would be up for the adventure!
Canyon Wedding Ceremony
Their wedding day started early, arriving at the park at sunrise for their first look. They saw each other for the first time on a cliff overlooking the canyon below with fog covering the valley like a blanket. None of us had seen the canyon so foggy, but we now understand where Cloudland Canyon gets it's name from!
Their ceremony took place on the main overlook, with only their closest friends and family surrounding them. Their favorite moment of the wedding day was arriving at the overlook to see their loved ones gathered around to celebrate their marriage.
"Surrounded by the gorgeous weather we had at the canyon and such a beautiful group of people that love and care about us and realizing that this is it! All of our planning for this moment where we get to become husband and wife was finally happening and was even better than we imagined it could be. It was very surreal."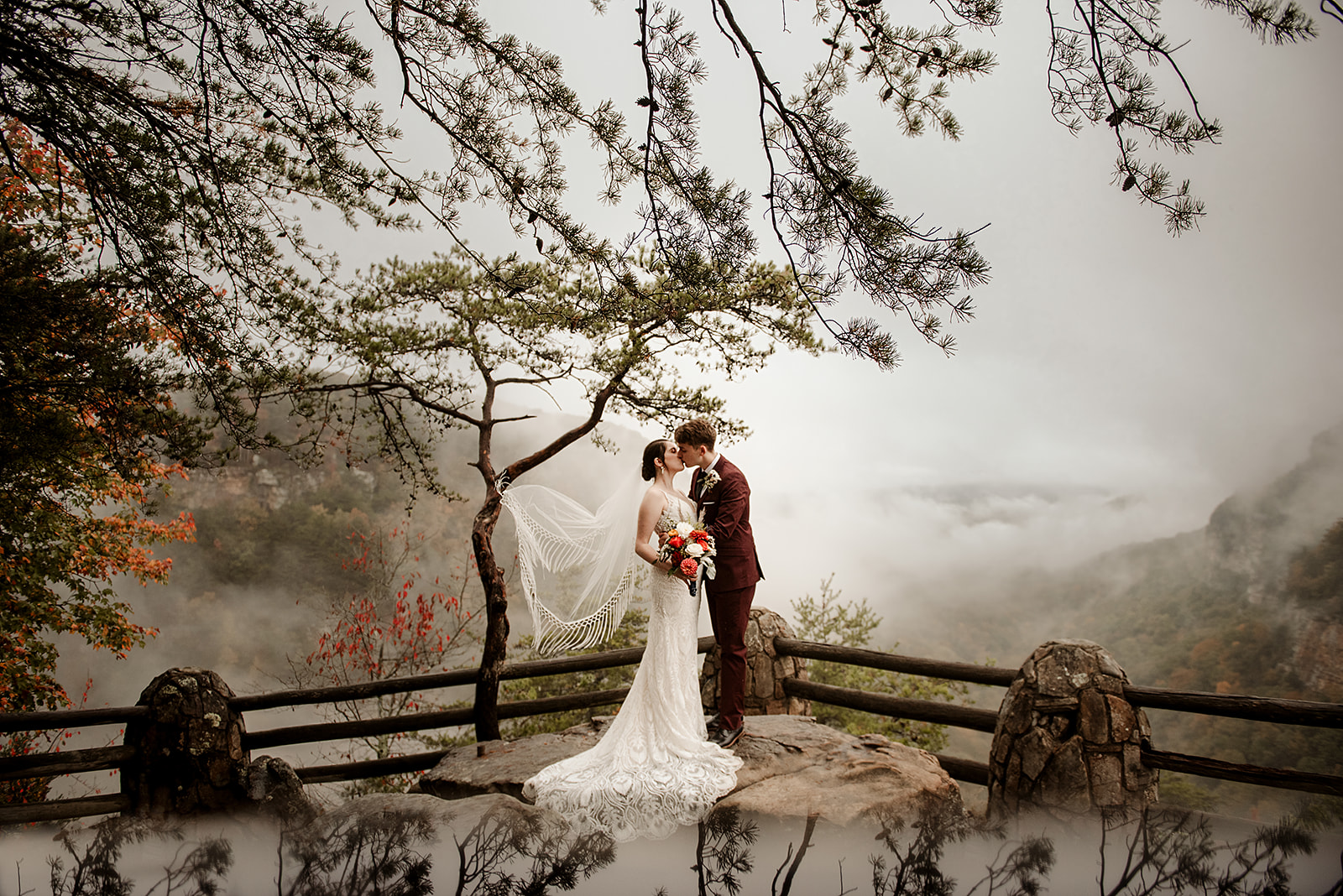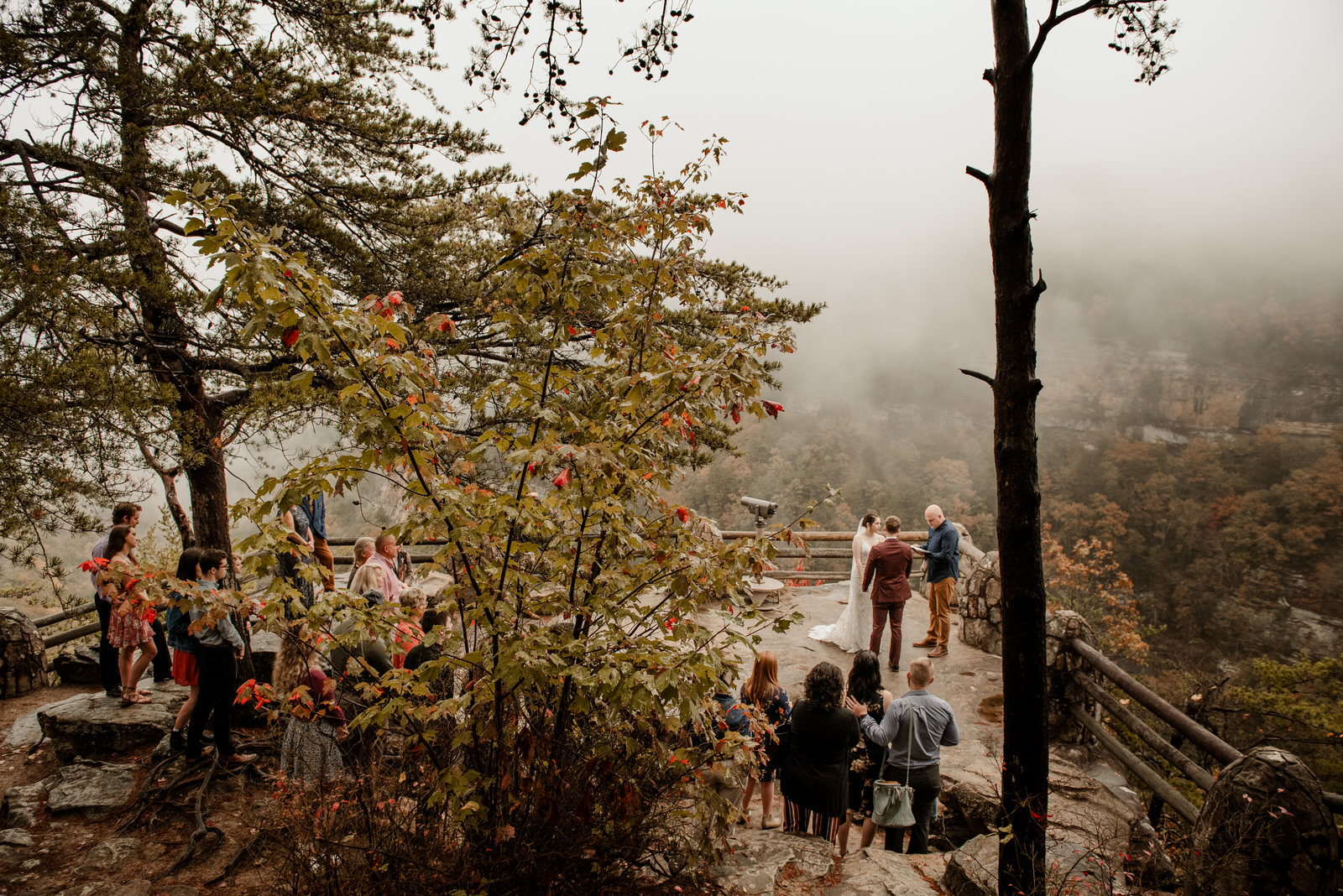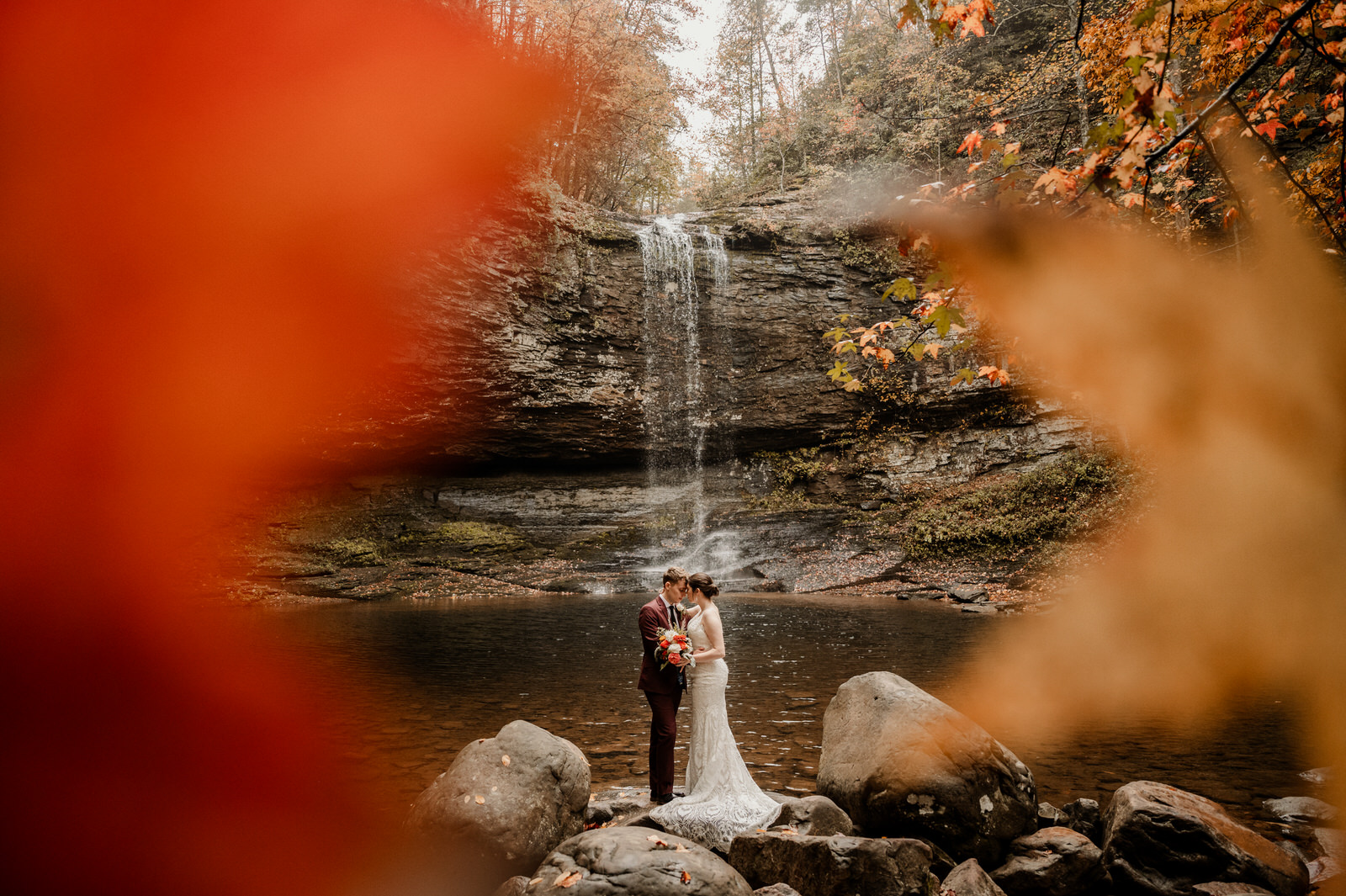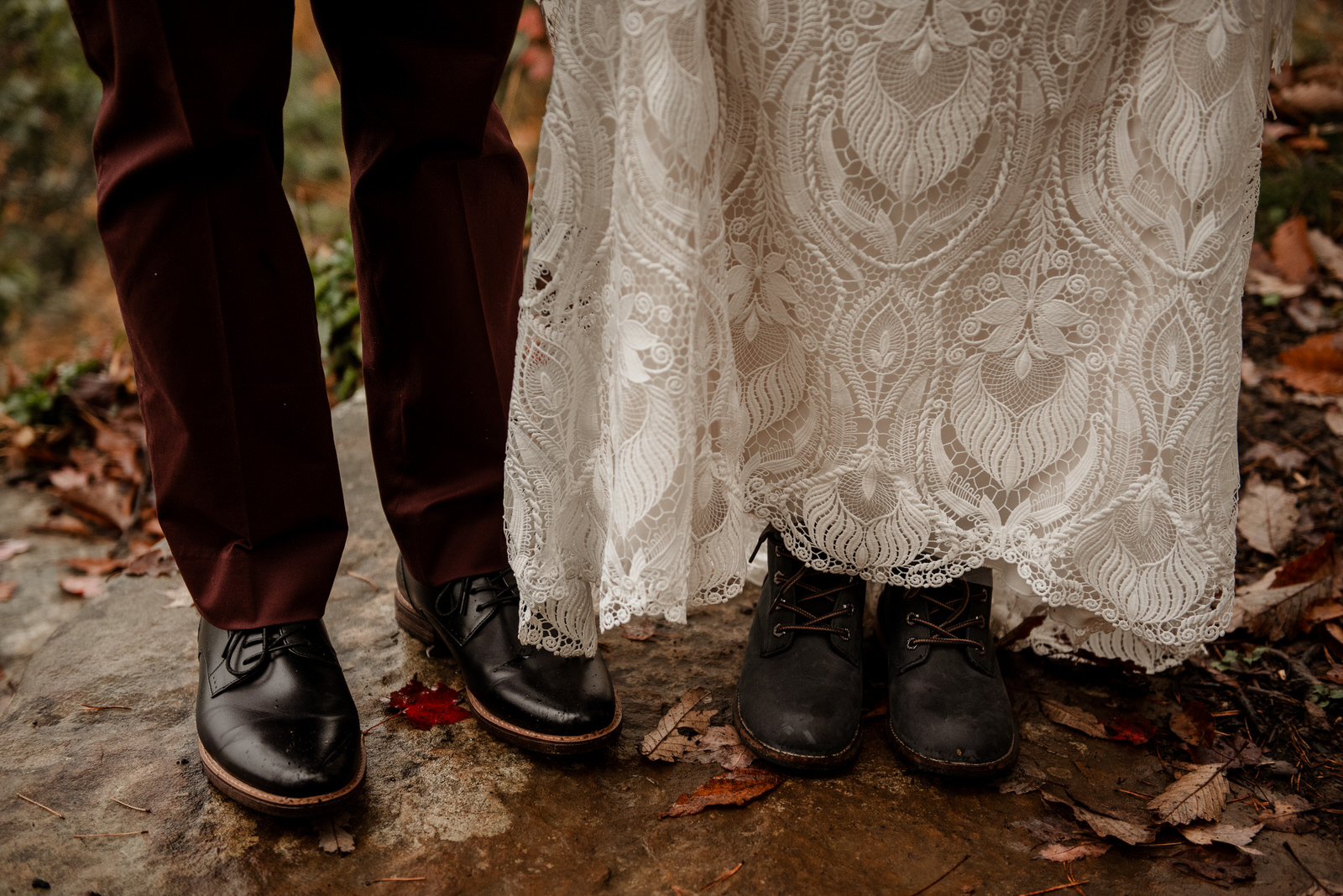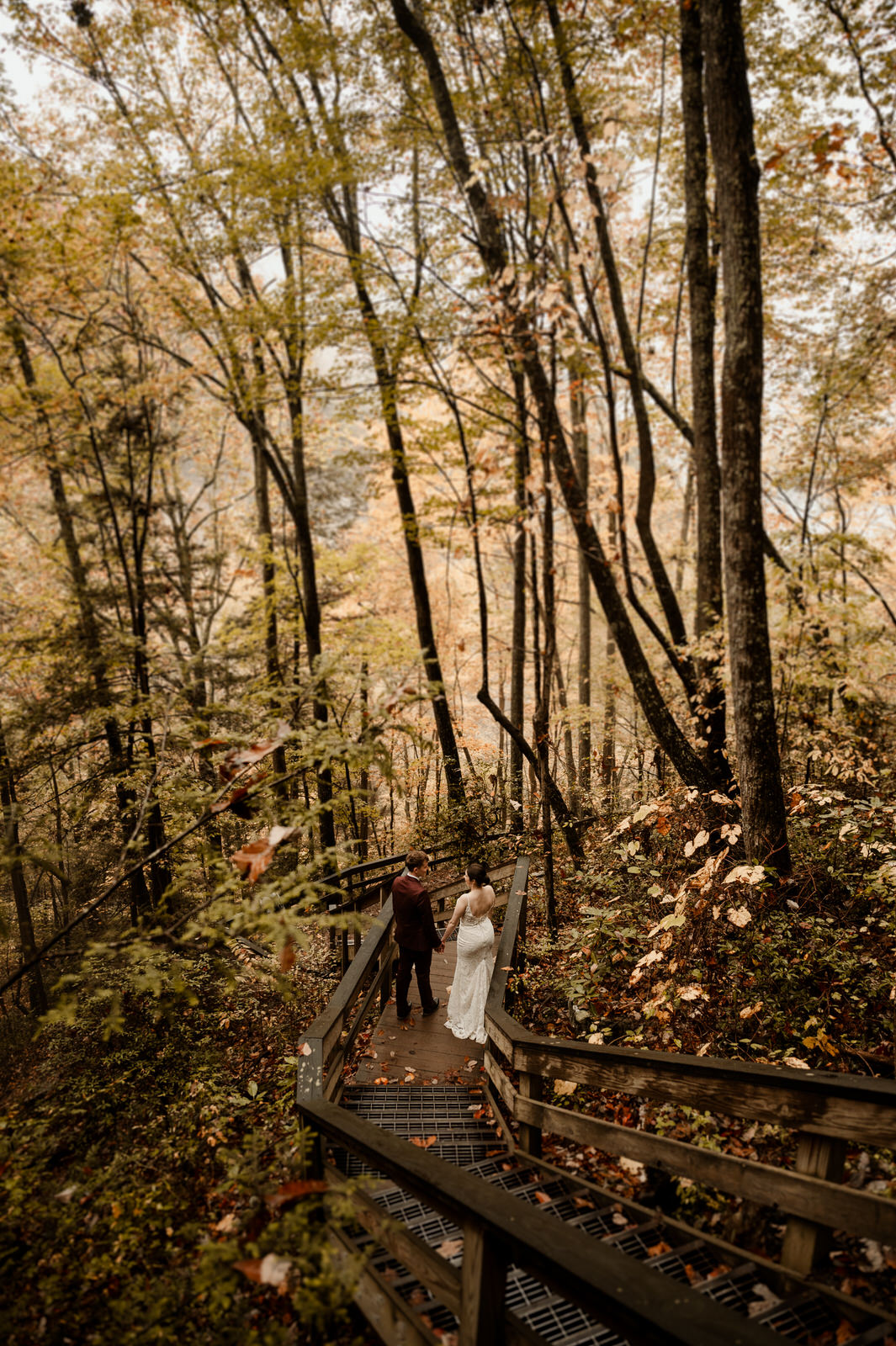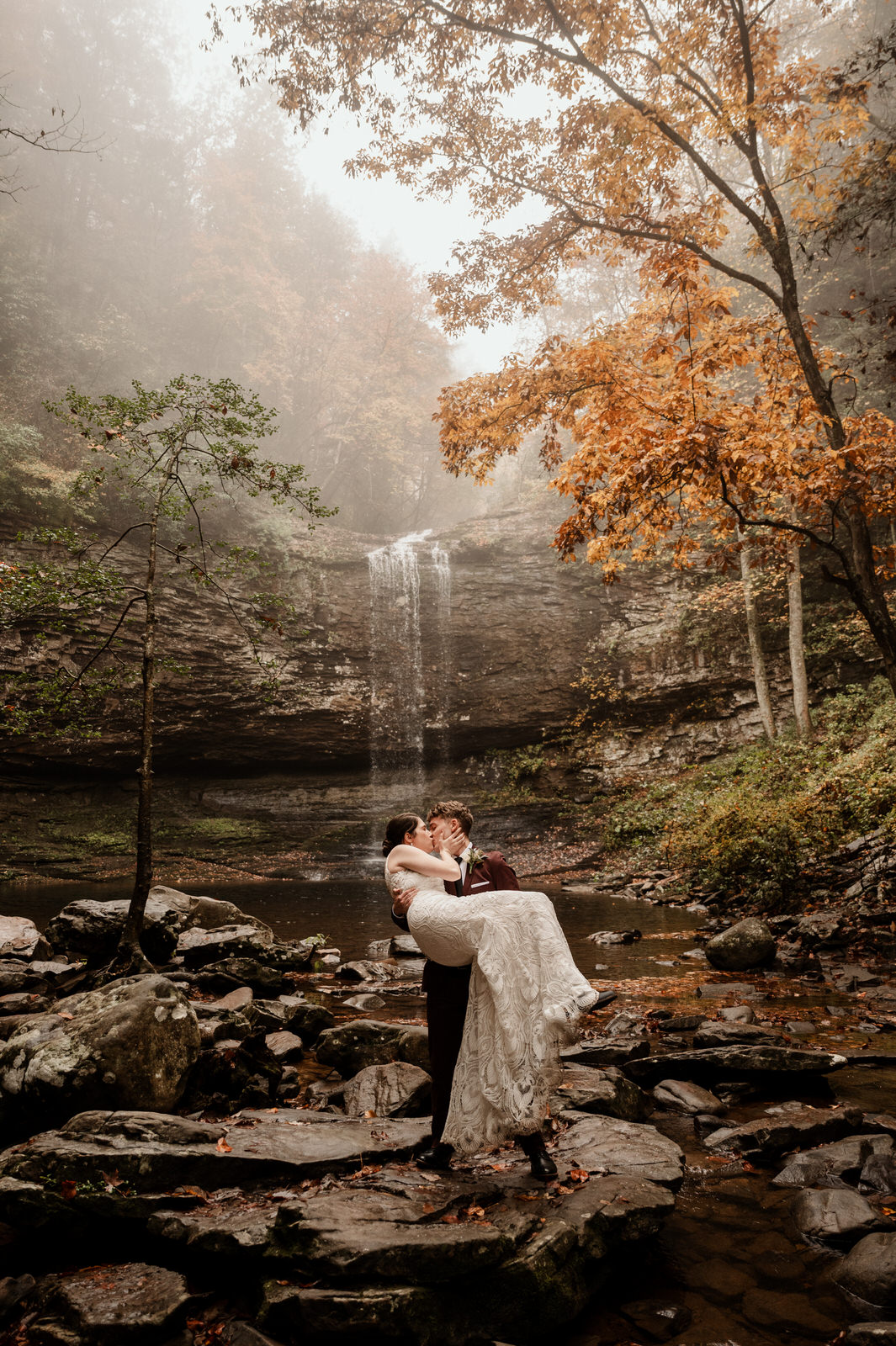 Lynn McAuley - Bride's Grandmother