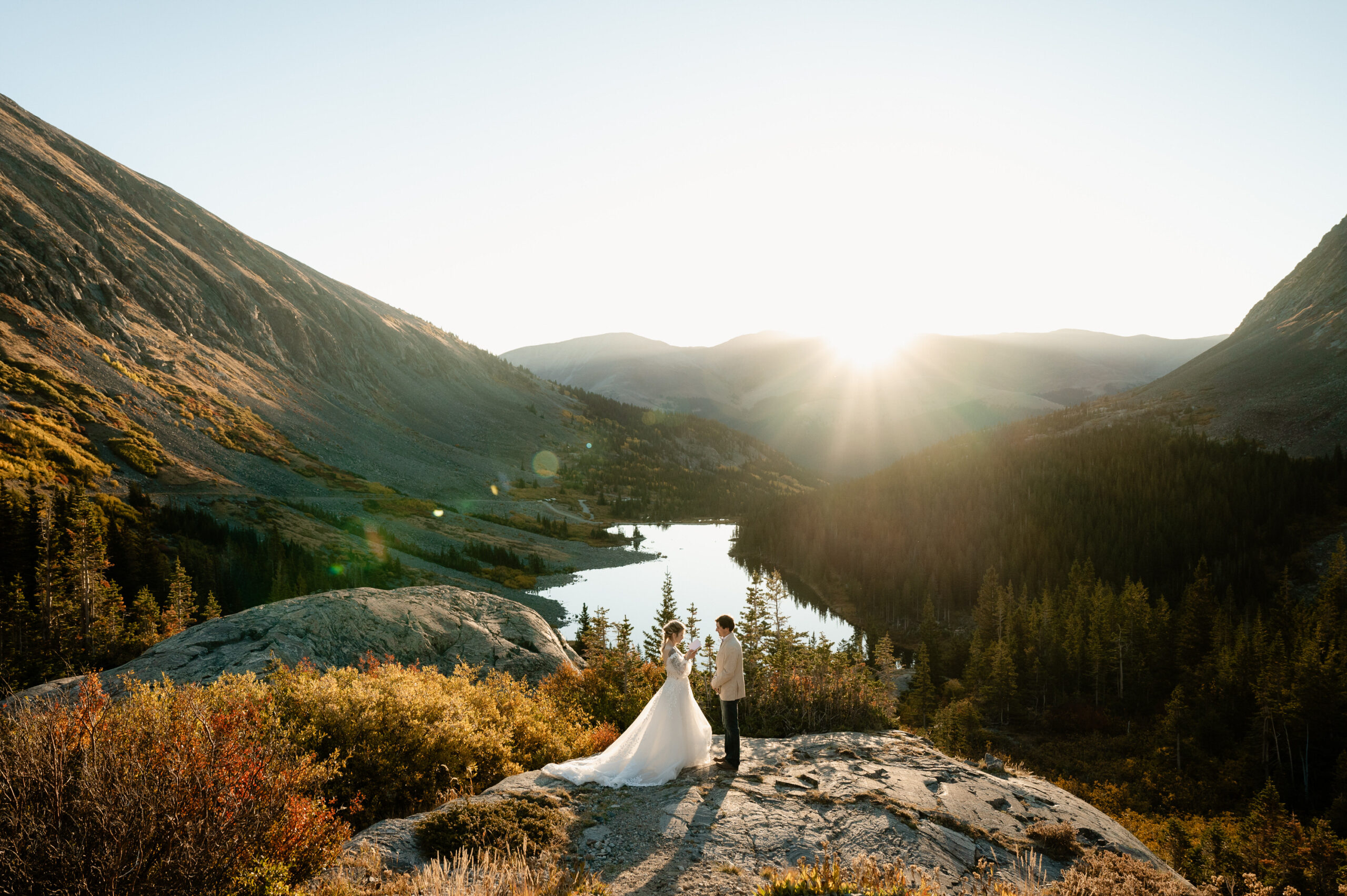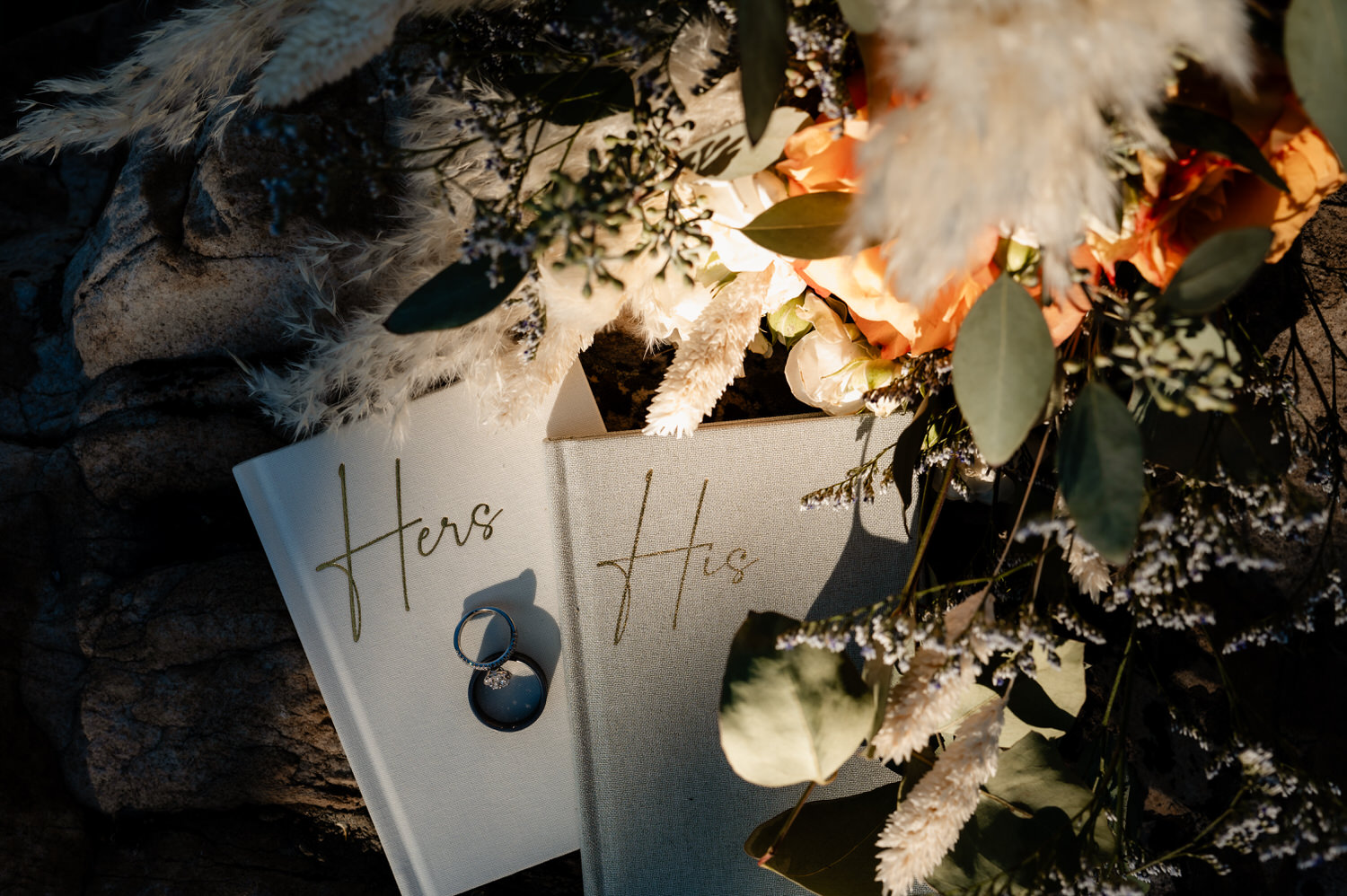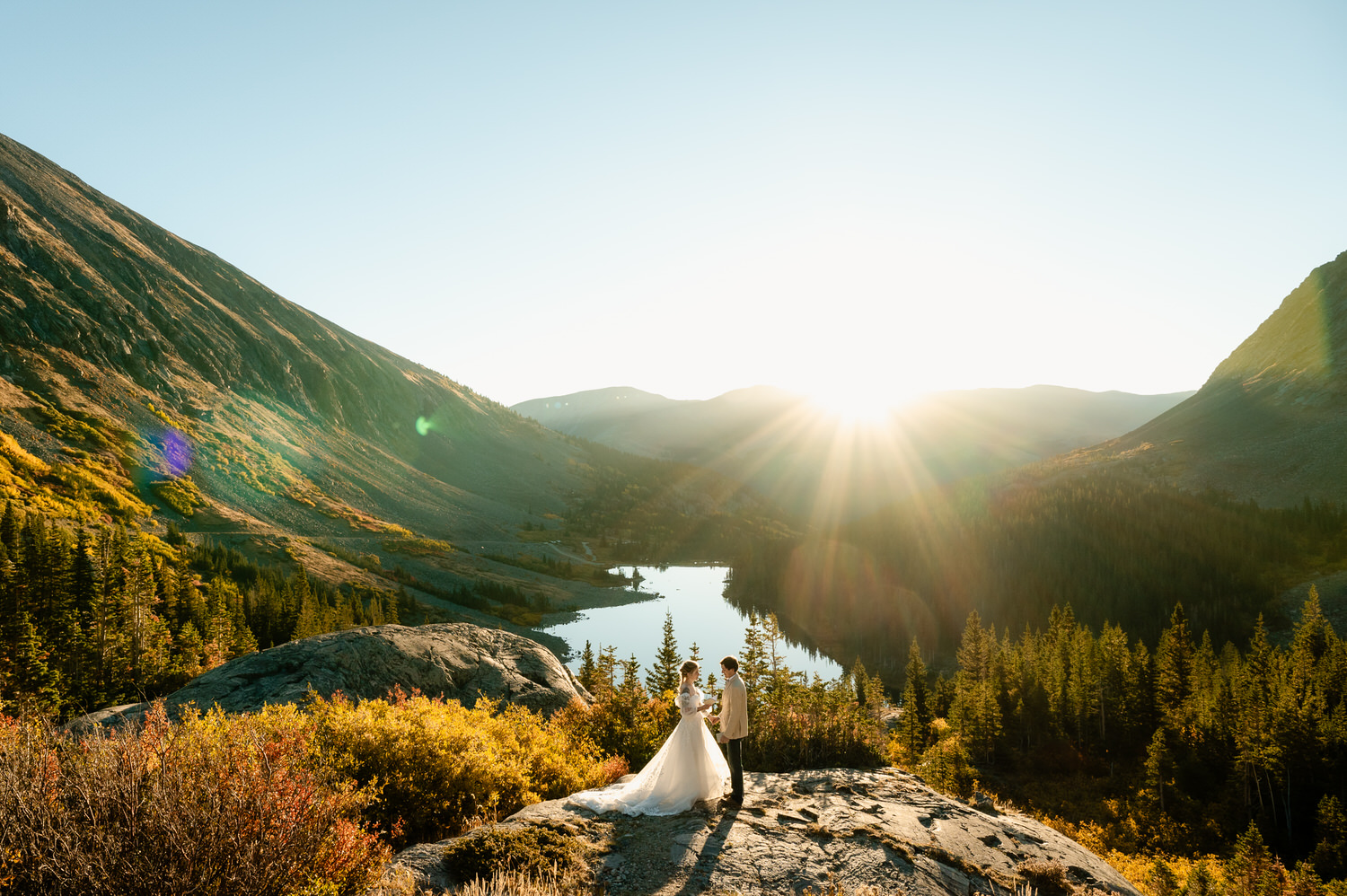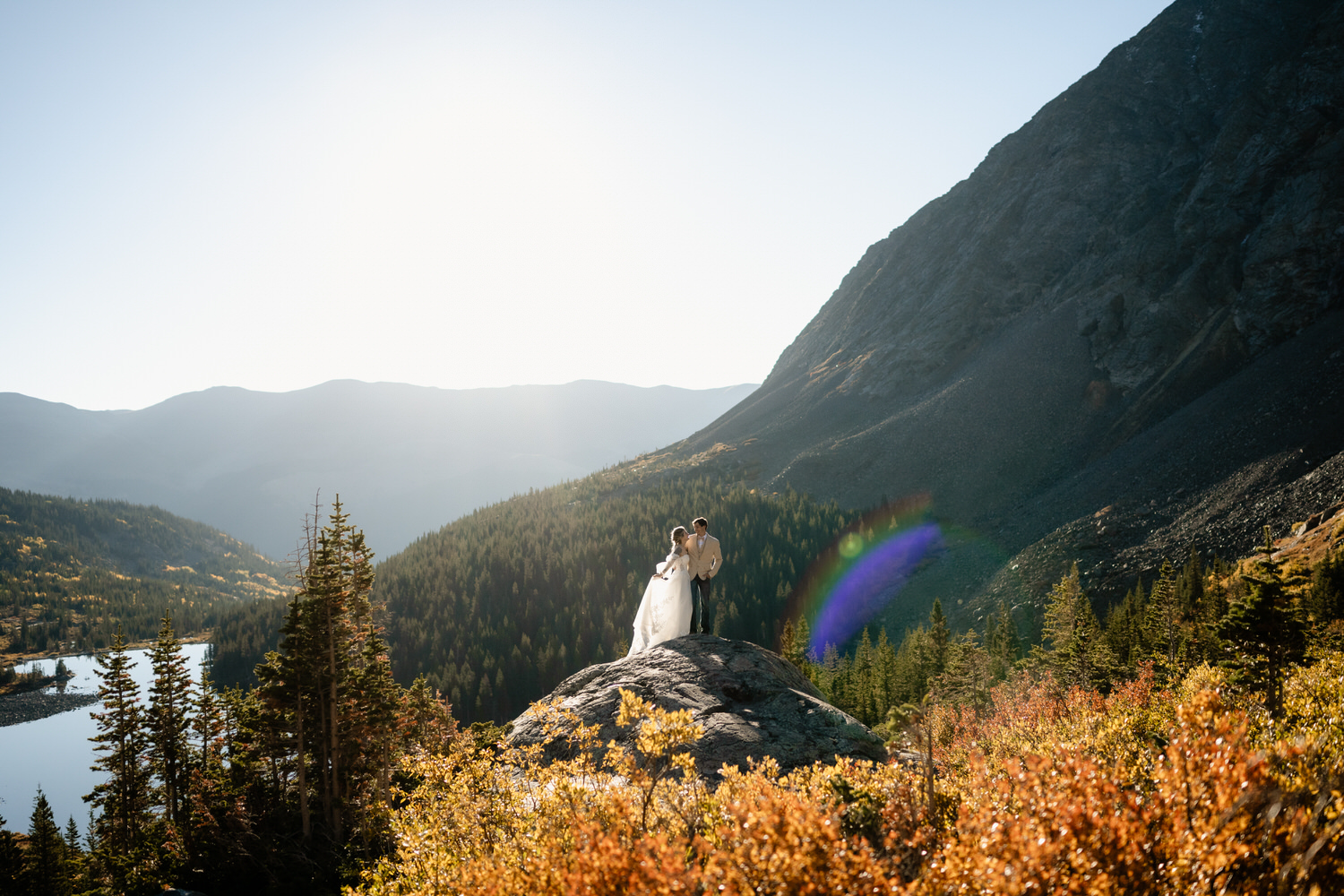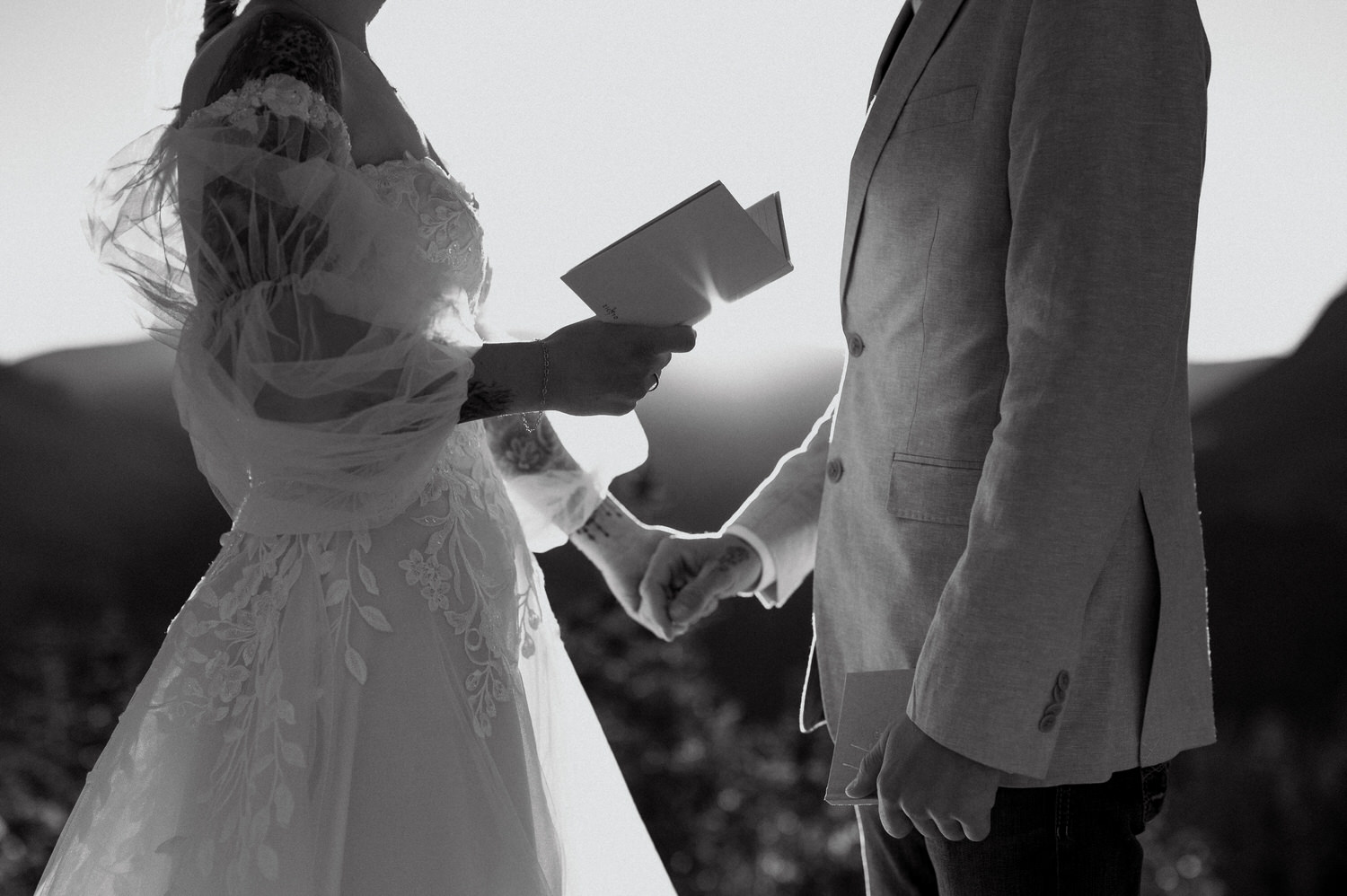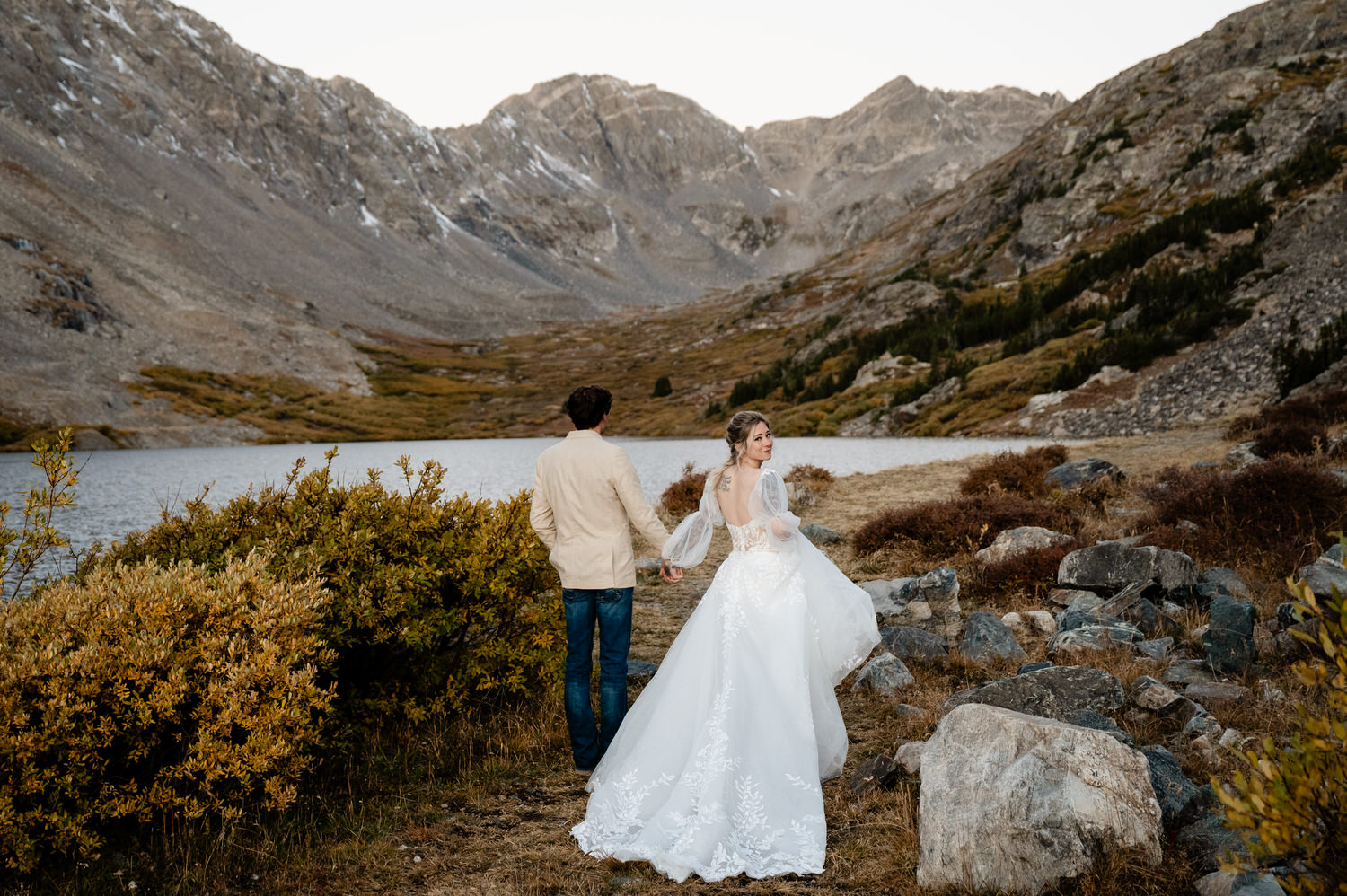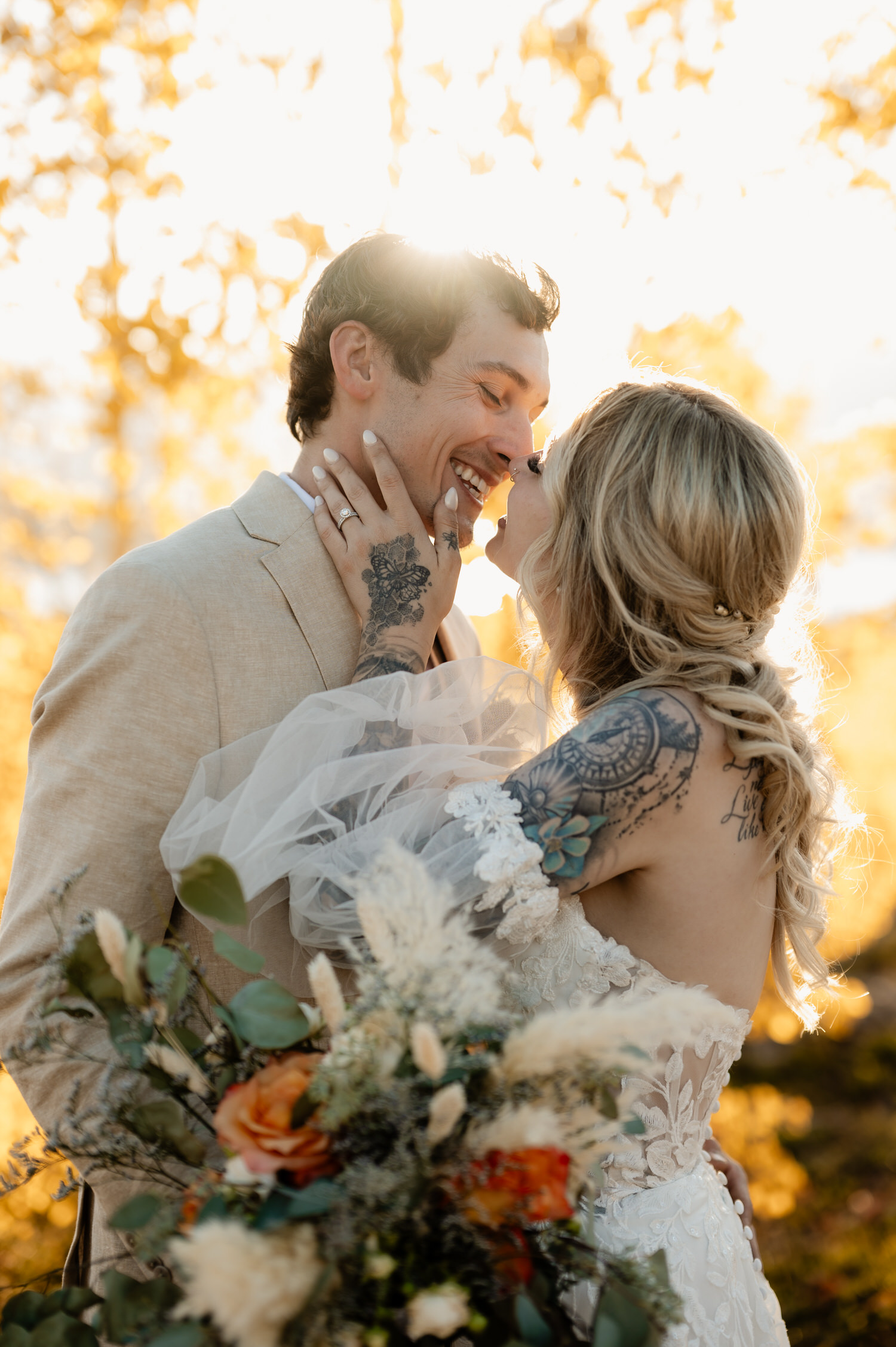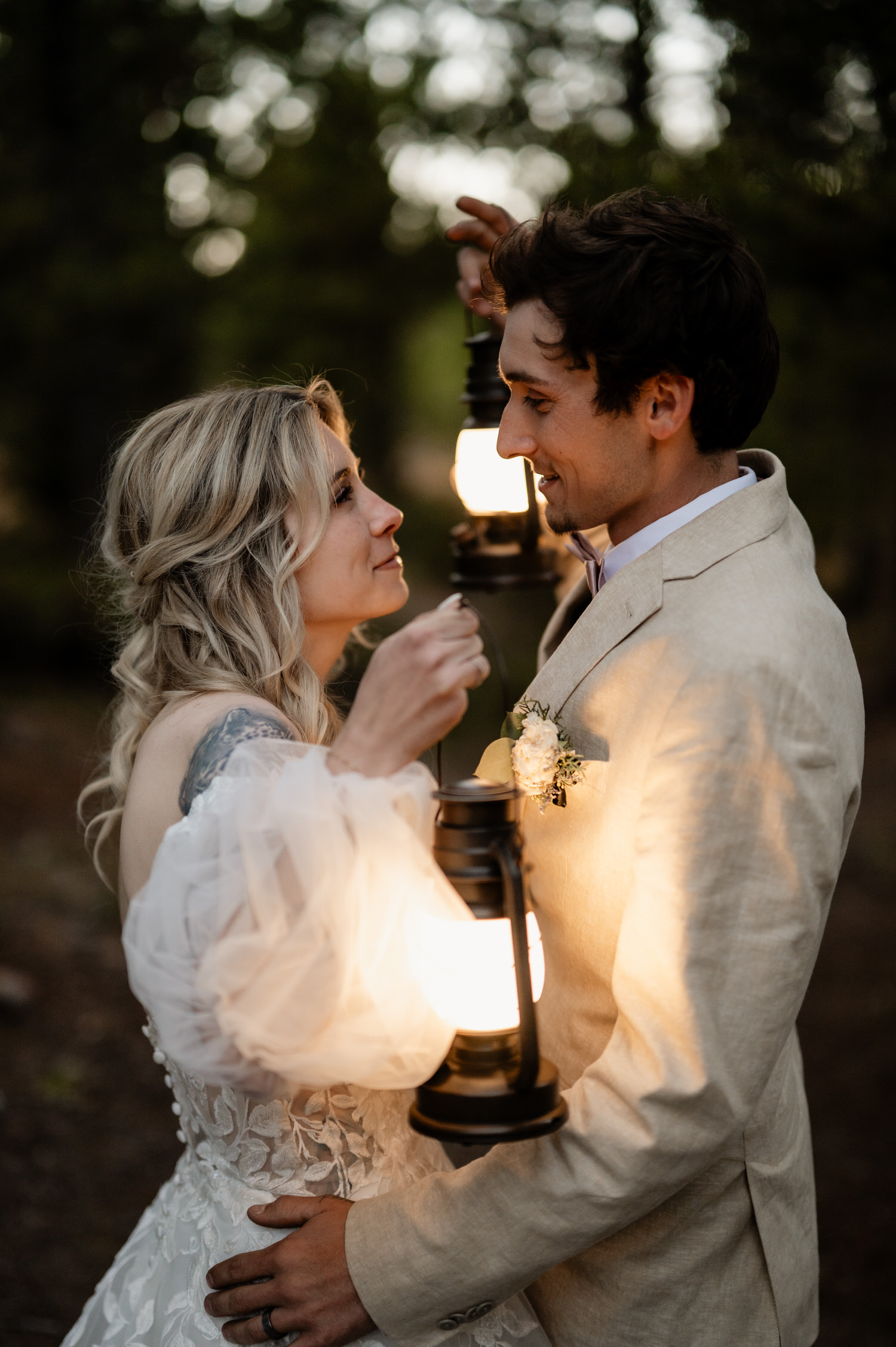 Shelby & Kyle opted for a full day photo package for their elopement in Summit County, Colorado. This provided an opportunity for a sunrise and sunset experience, which offers two golden hours for the best lighting throughout the day!
Their elopement started at sunrise at a secluded lake in Breckenridge, Colorado. There they shared a first look and exchanged private vows as the sun peaked over the mountains behind them. We then explored the area and took couple portraits before taking a mid-day break.
We then met up a few hours later with the couple and their family for their micro-wedding ceremony at Windy Point Campground overlooking Lake Dillon. After the ceremony, everyone gathered around the campfire and celebrated with drinks and s'mores!
We then explored a nearby overlook with scenic views of Lake Dillon for sunset photos with the couple and their puppy. They popped sparkling water and ended the evening with the glow of lanterns in the forest.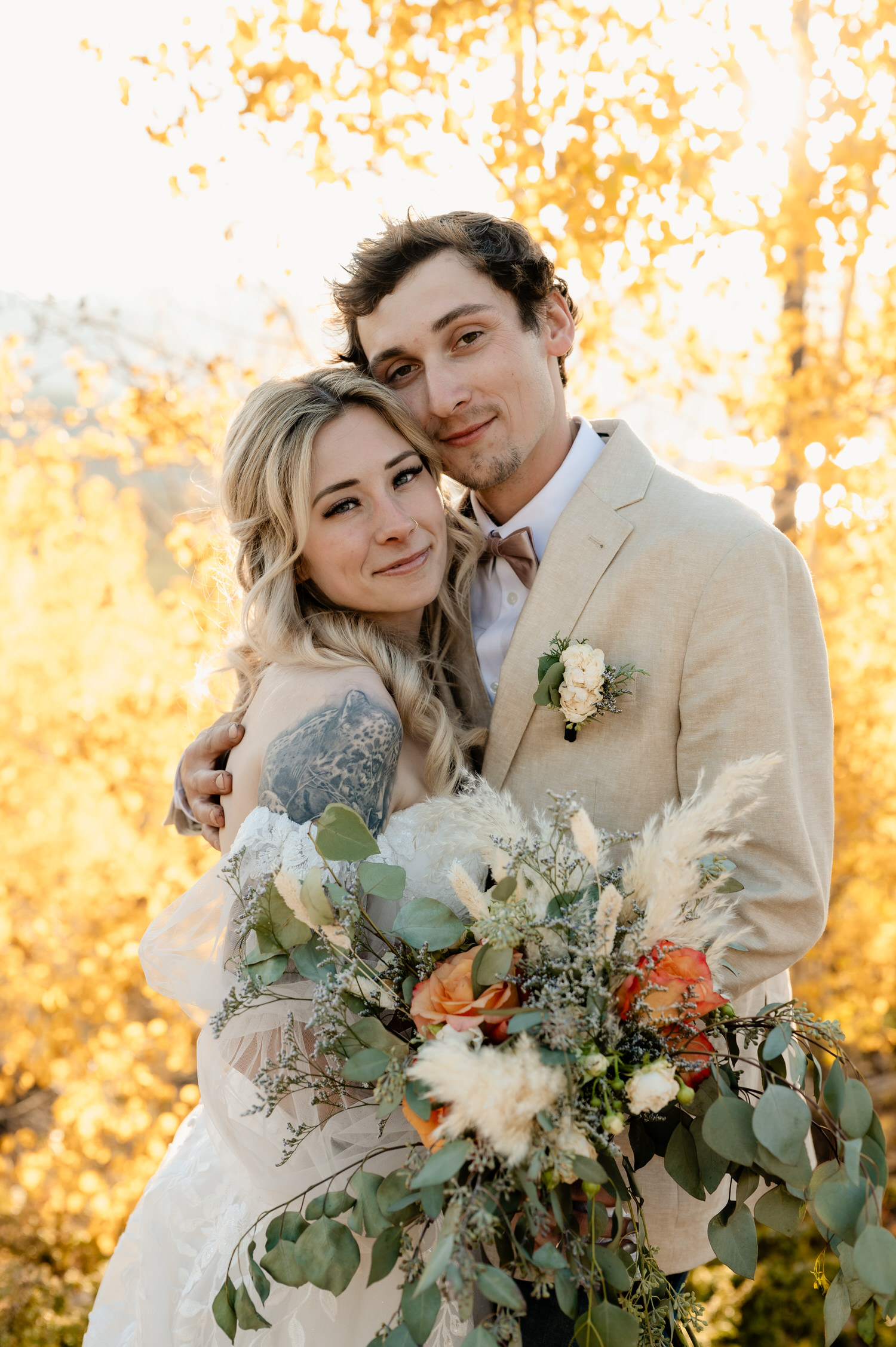 "We honestly felt like we were hanging out with friends. Our wedding day went so smoothly and completely stress free and it's all because of them. We would work with Savannah & Greg over and over again! 1000% recommended."