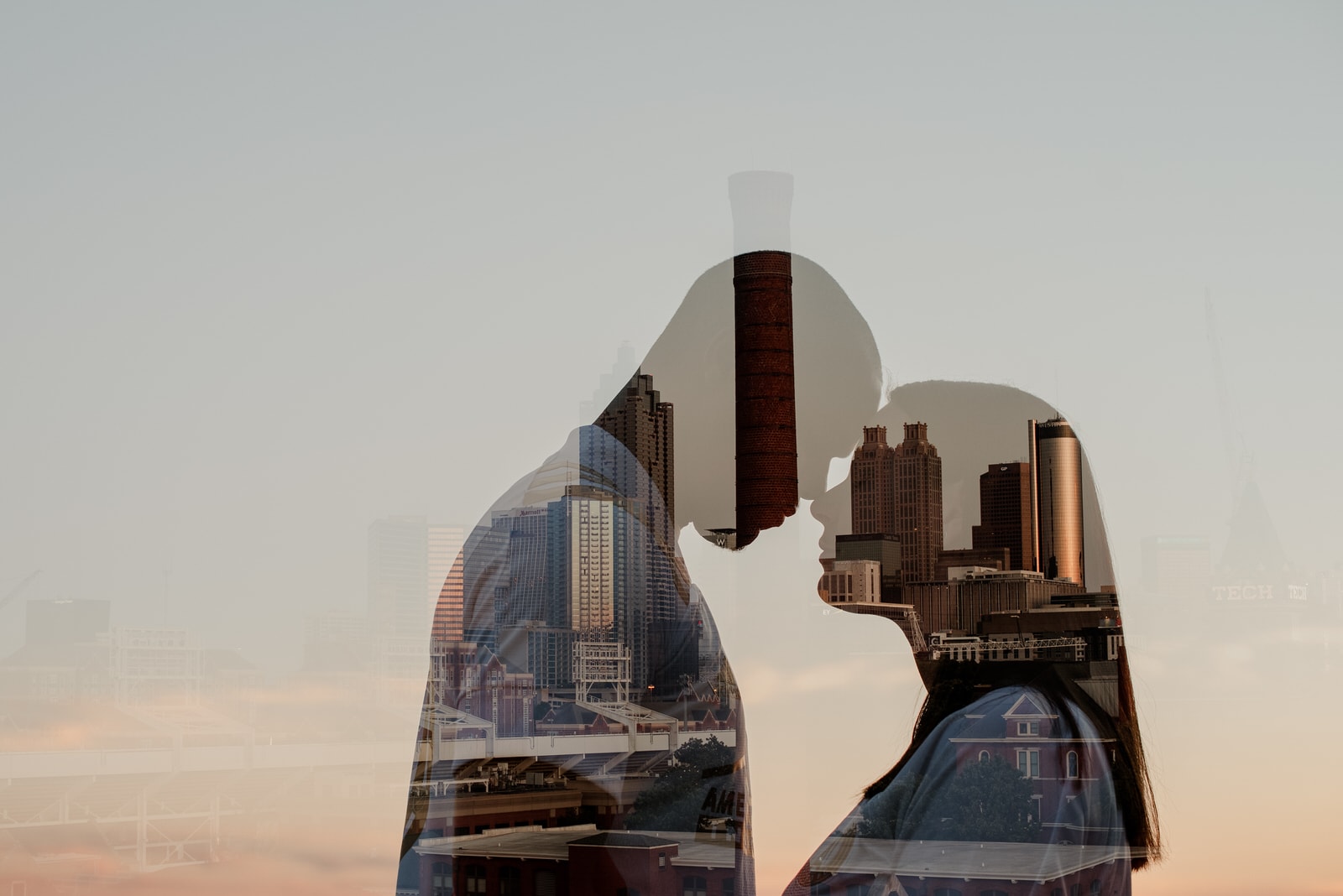 Masks and hand sanitizer equipped, we set out to photograph Olivia and Sekou's engagement session at Georgia Tech! Since we had never been to the campus before we spent a solid hour walking around before the session, scouting out all the places we wanted to shoot at. Honestly, we were really surprised by how many gorgeous areas Georgia Tech Campus has to photograph at and I'm sure we'll be back soon!
We started the session meeting Olivia and Sekou at the Tech Tower Lawn in front of the iconic red brick building to capture the must have Georgia Tech engagement photos. From there we walked around GT campus, stopping at various areas such as the fountain (which I totally almost fell into) and the hammocks. Since Olivia actually works at Georgia Tech she was able to get us special access to get onto the rooftop of the library which had a stunning view of the city. Of course we had to do a couple double exposures of them and the city.
We loved photographing Olivia and Sekou's engagement session at Georgia Tech and can't wait for their wedding this fall! Enjoy browsing through this gallery of Georgia Tech engagement photos.
Looking for the perfect location for your engagement photos around Atlanta and North Georgia? Check out our recommended locations
here!