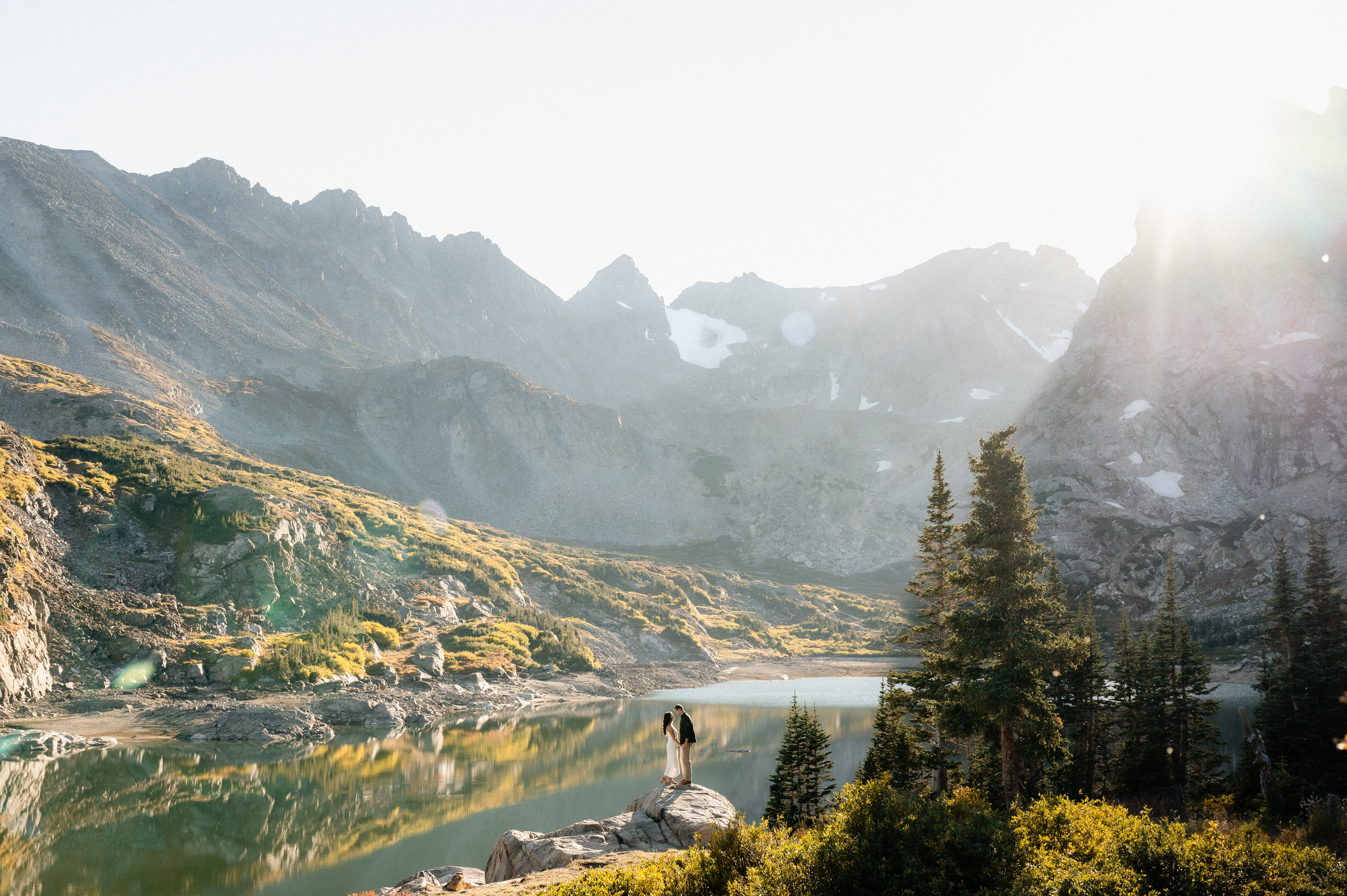 As Colorado engagement photographers we'll guide you through the best locations, how much it costs, Colorado engagement photo packages and more. Read below if you're thinking about taking engagement photos in Colorado!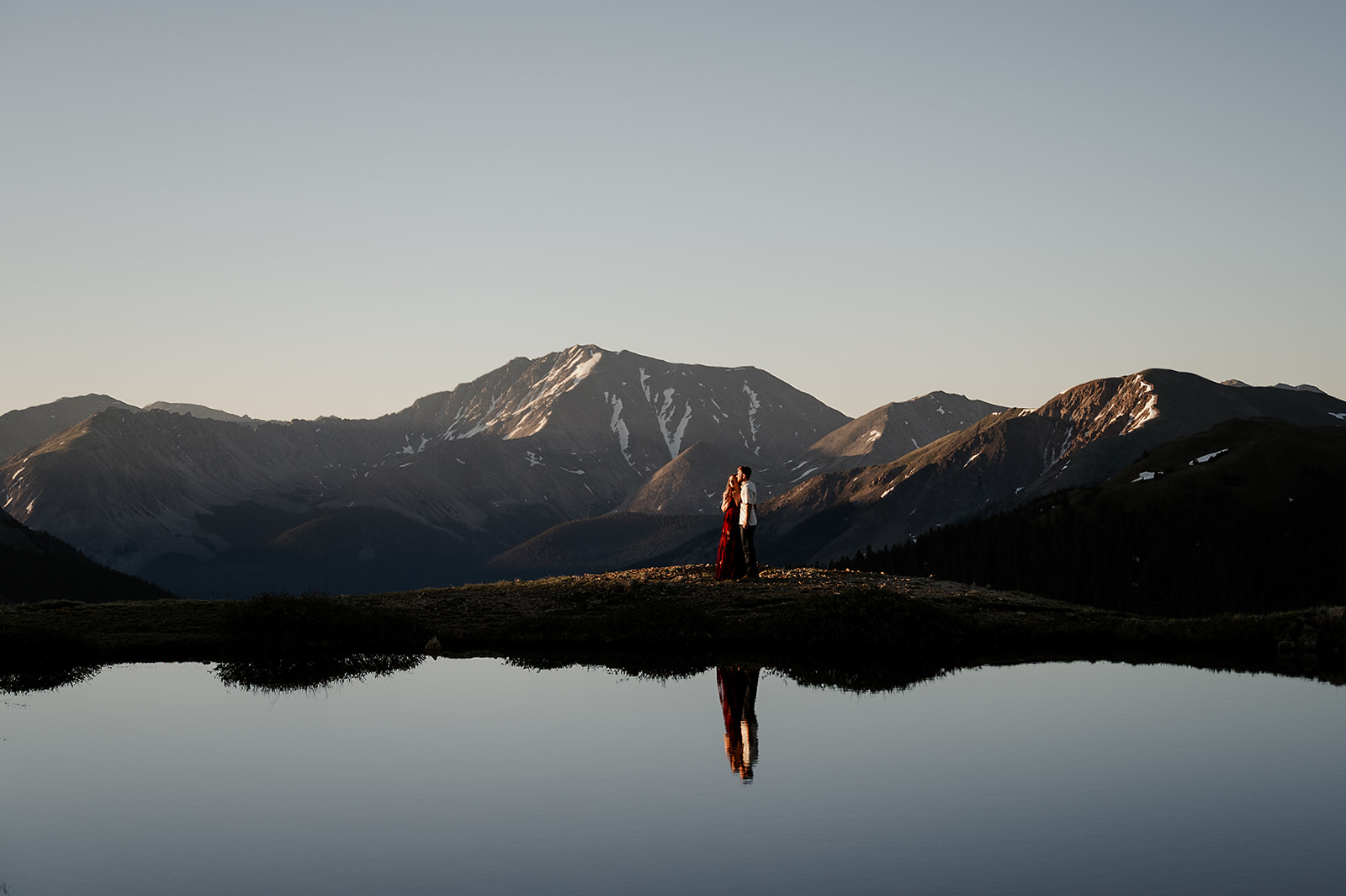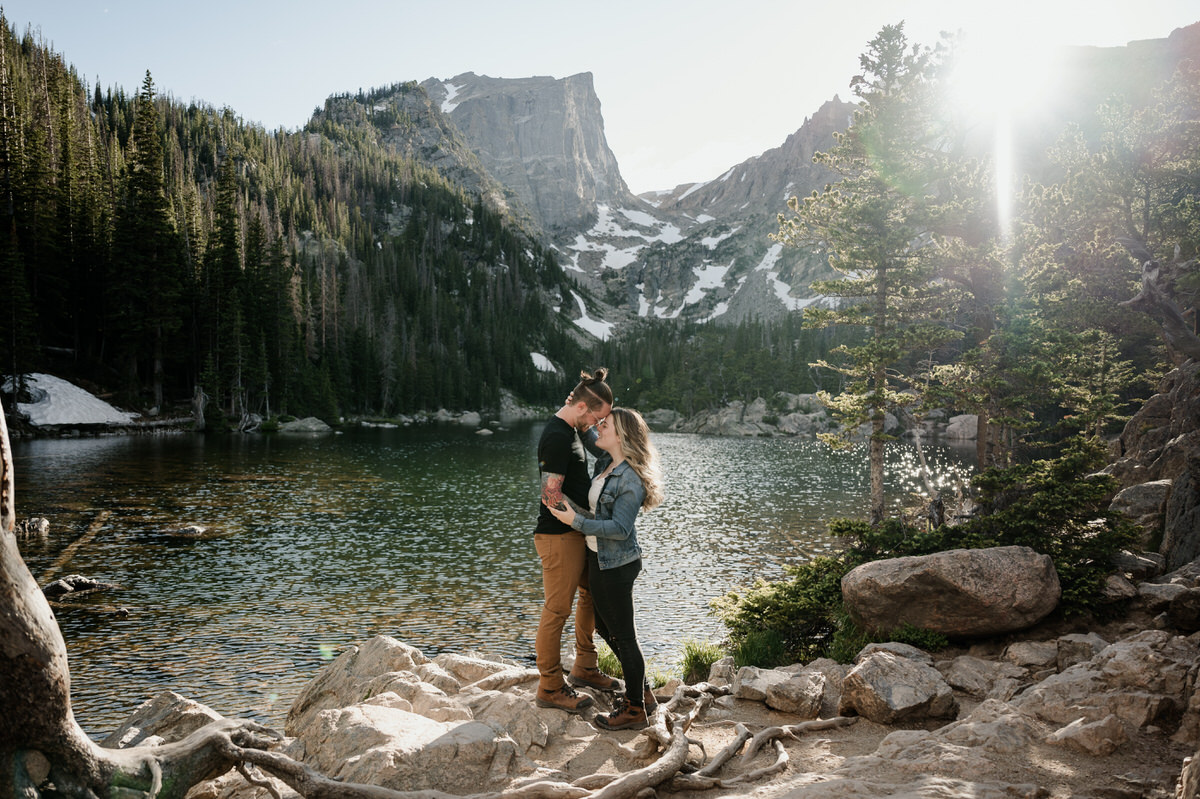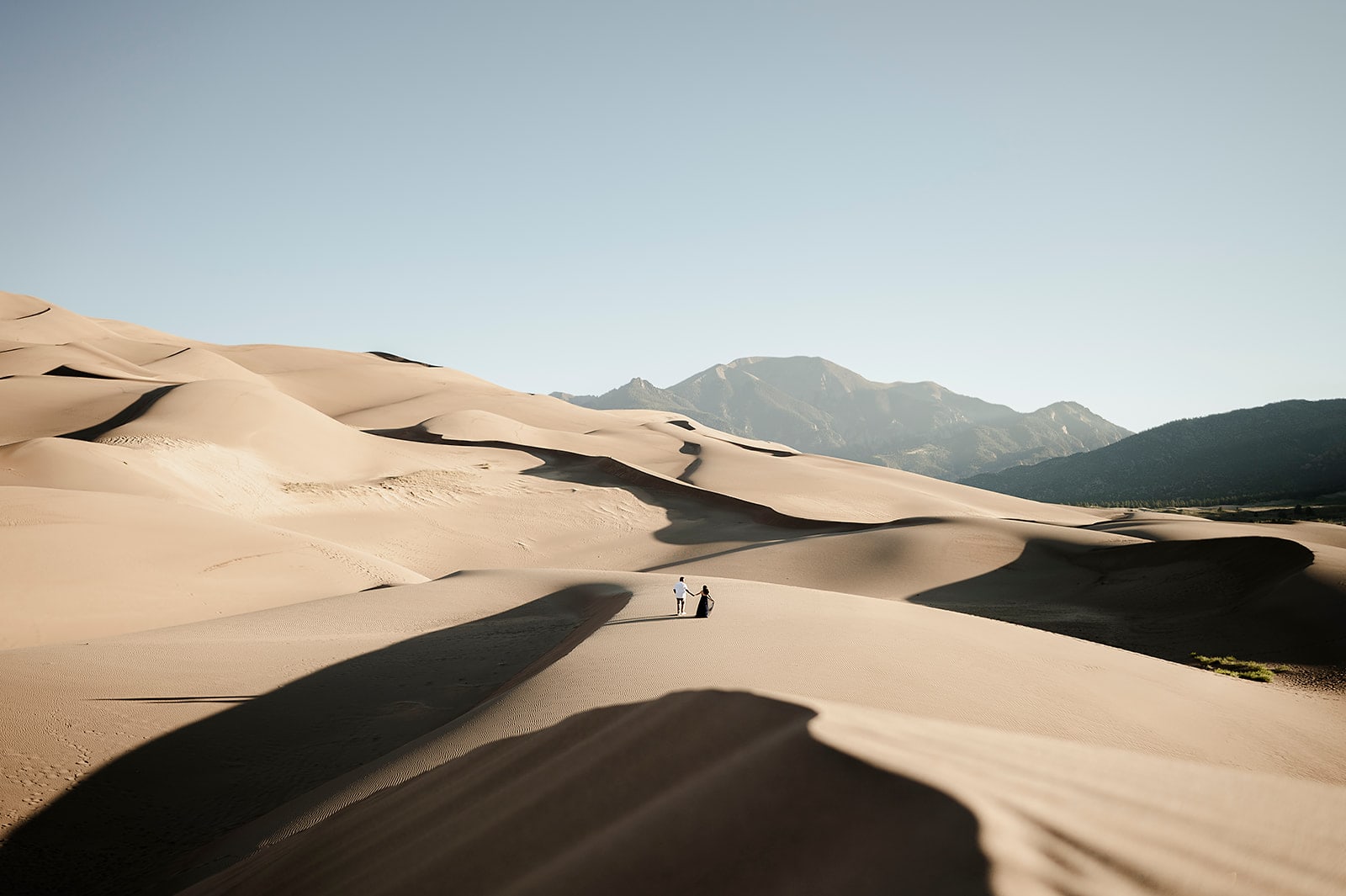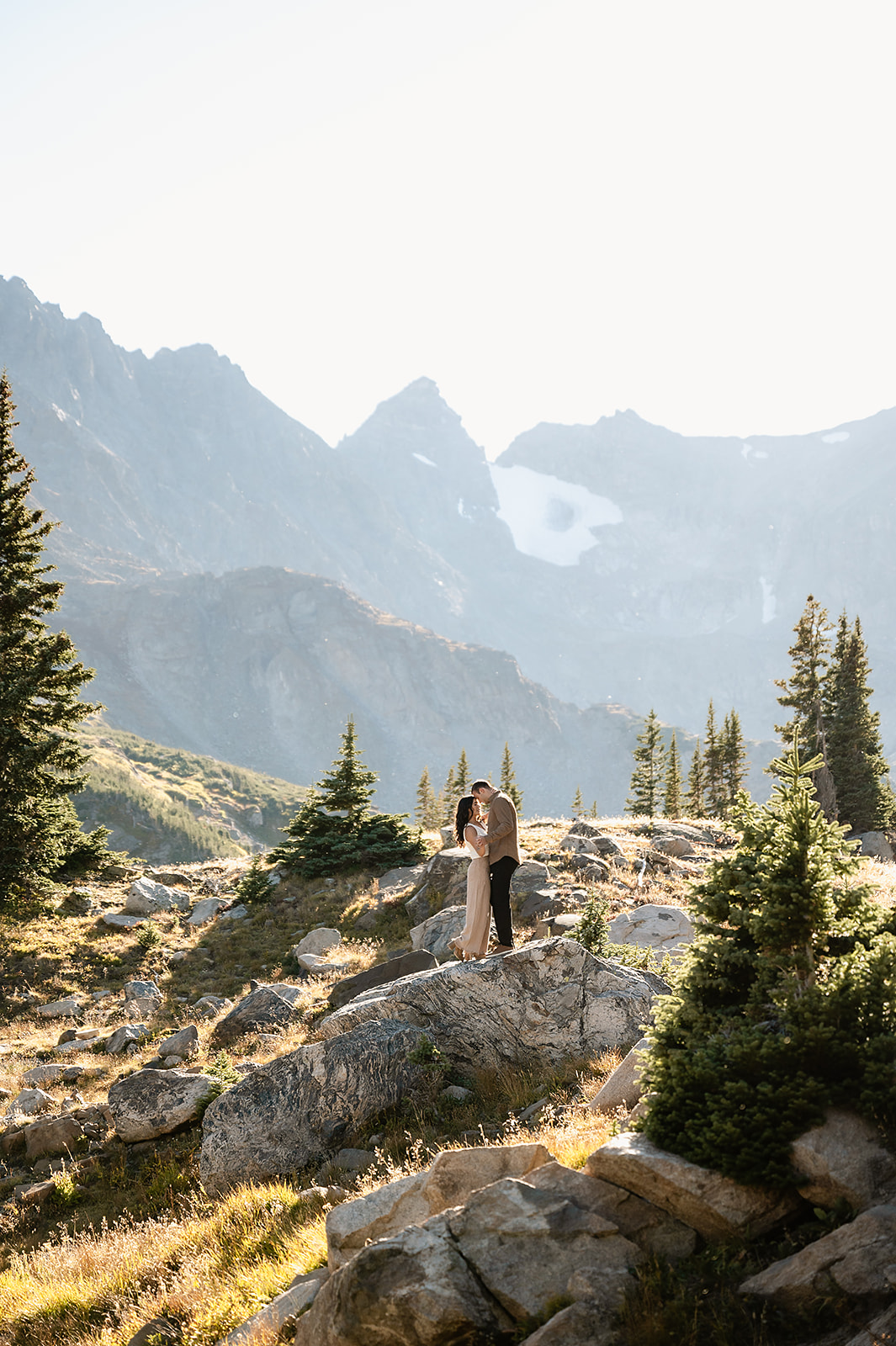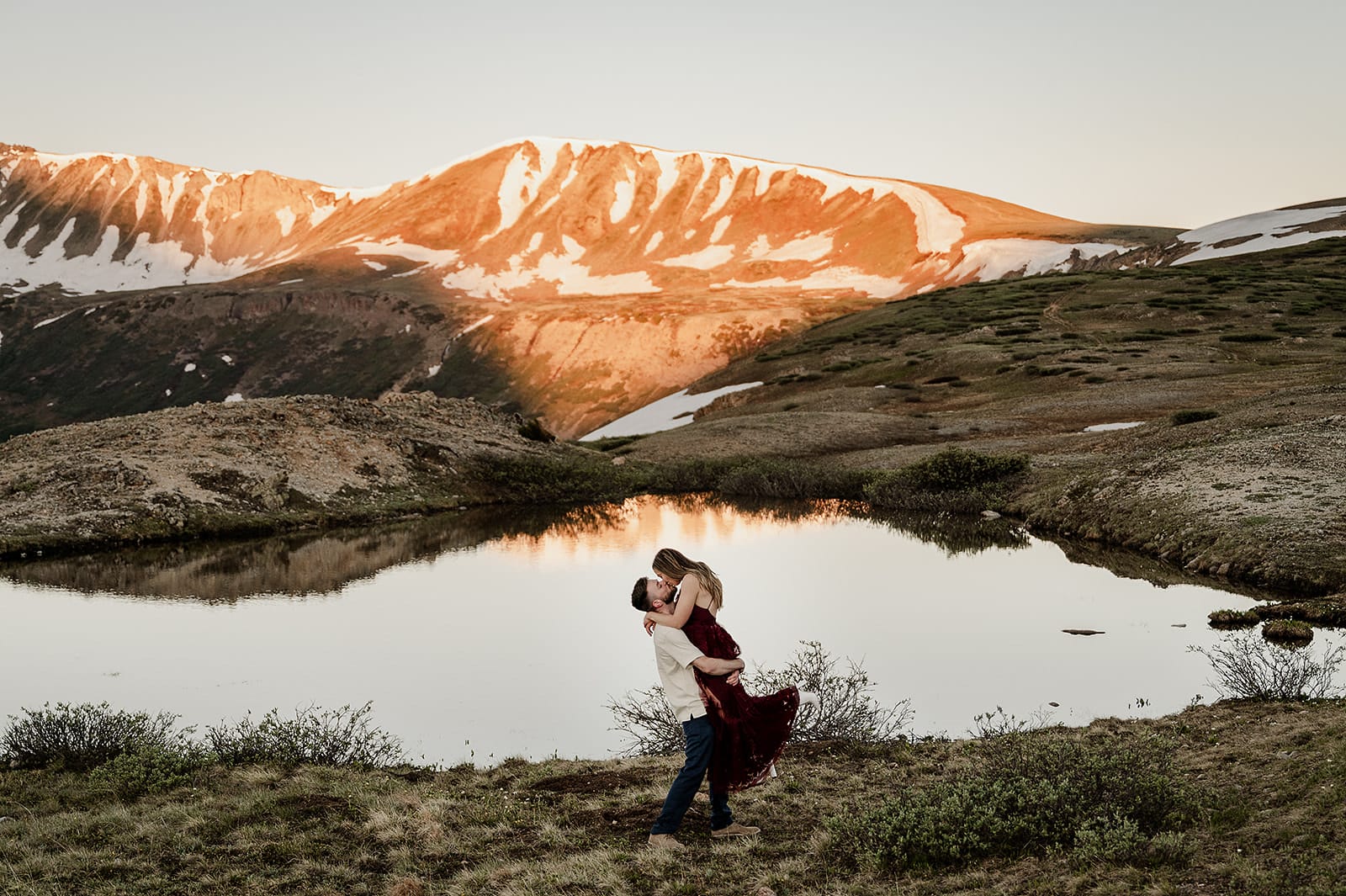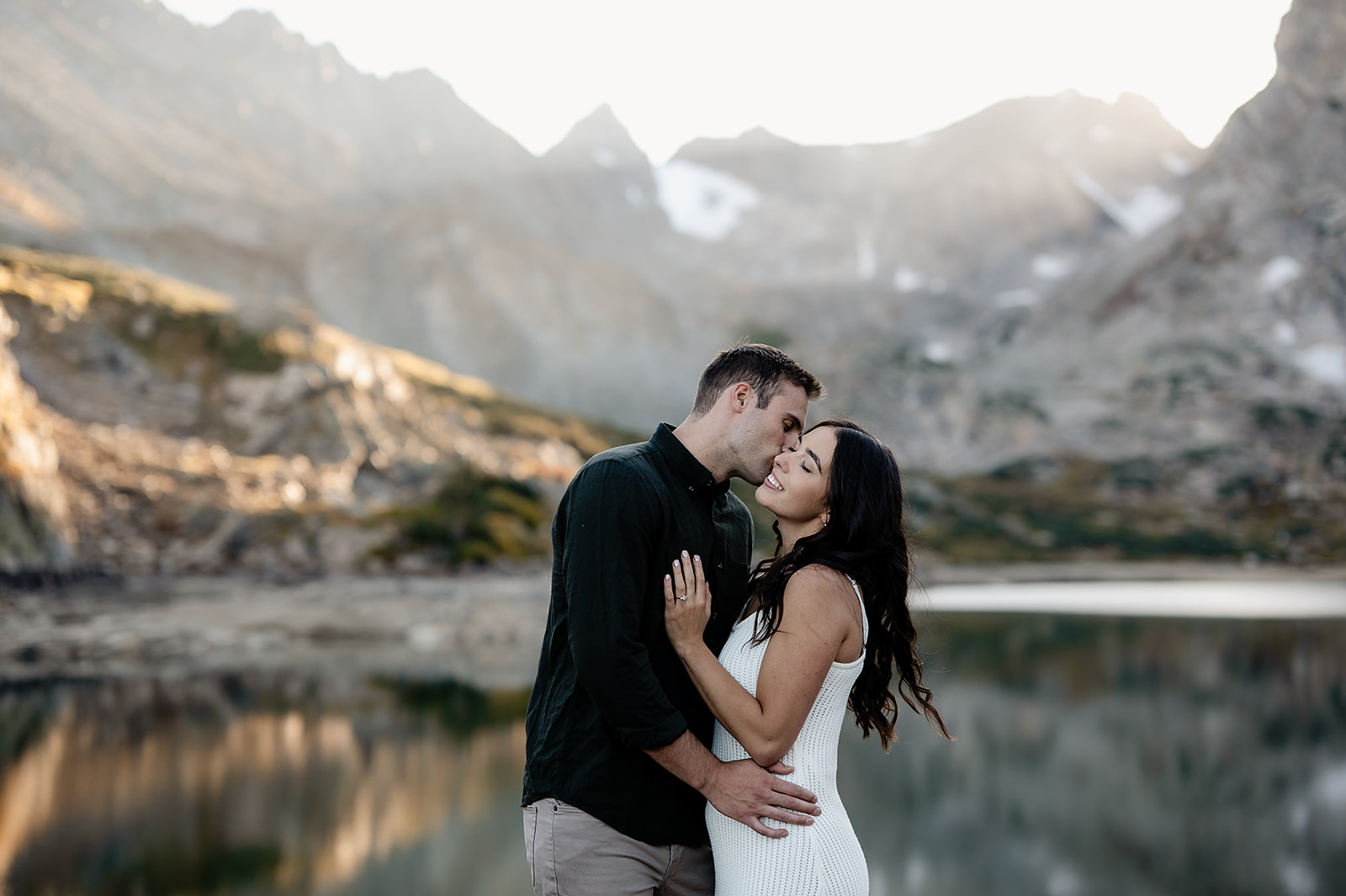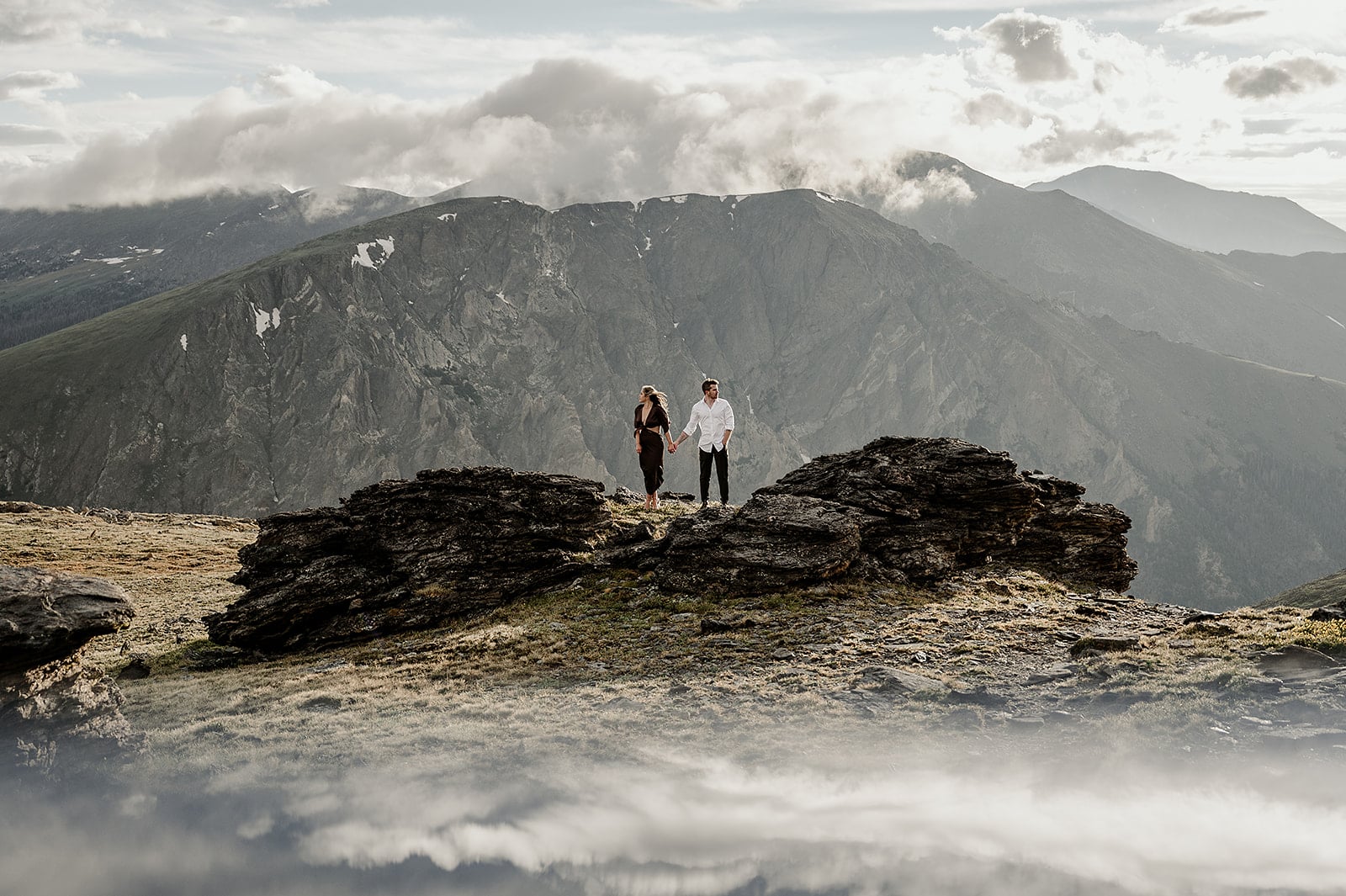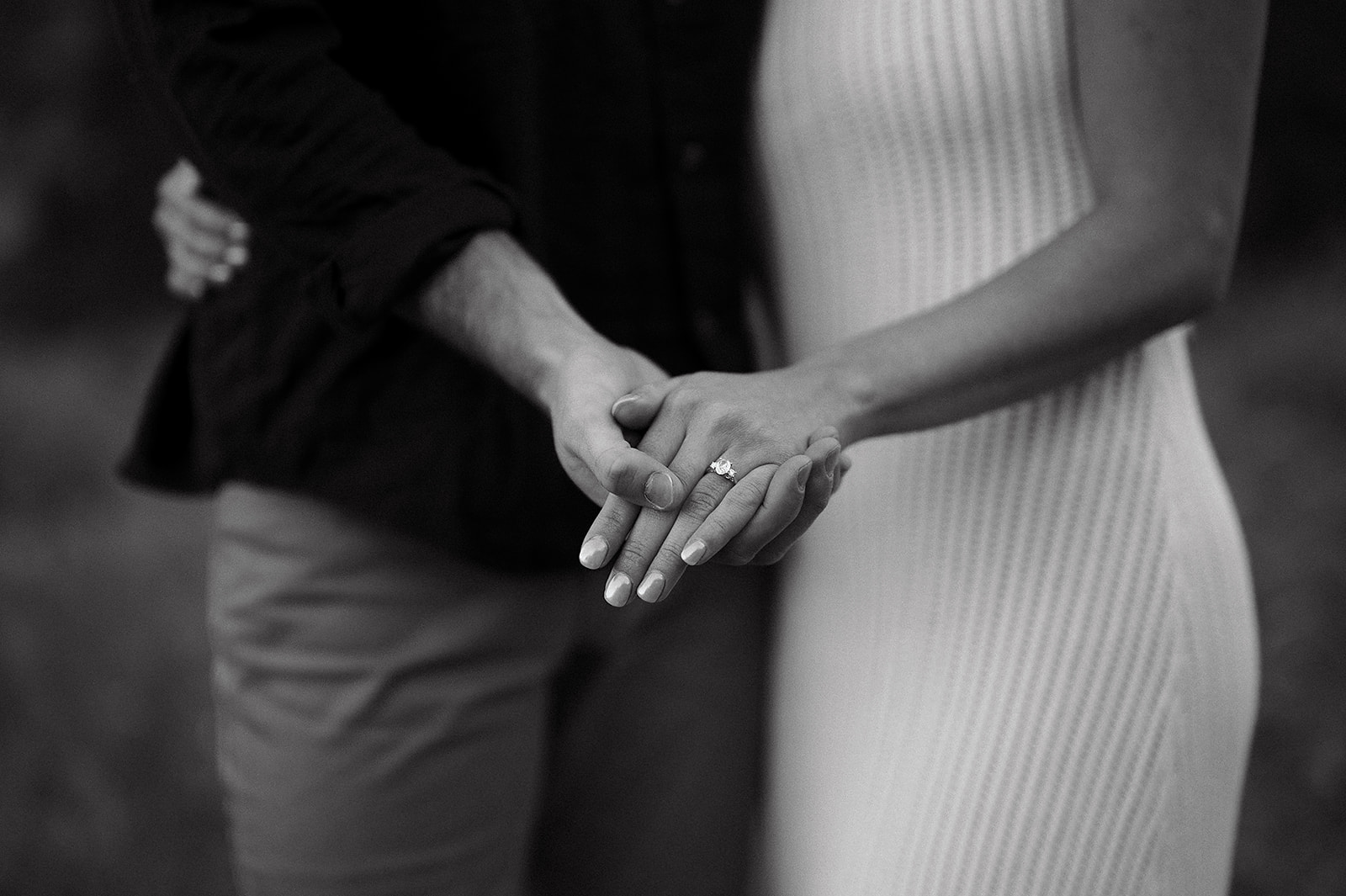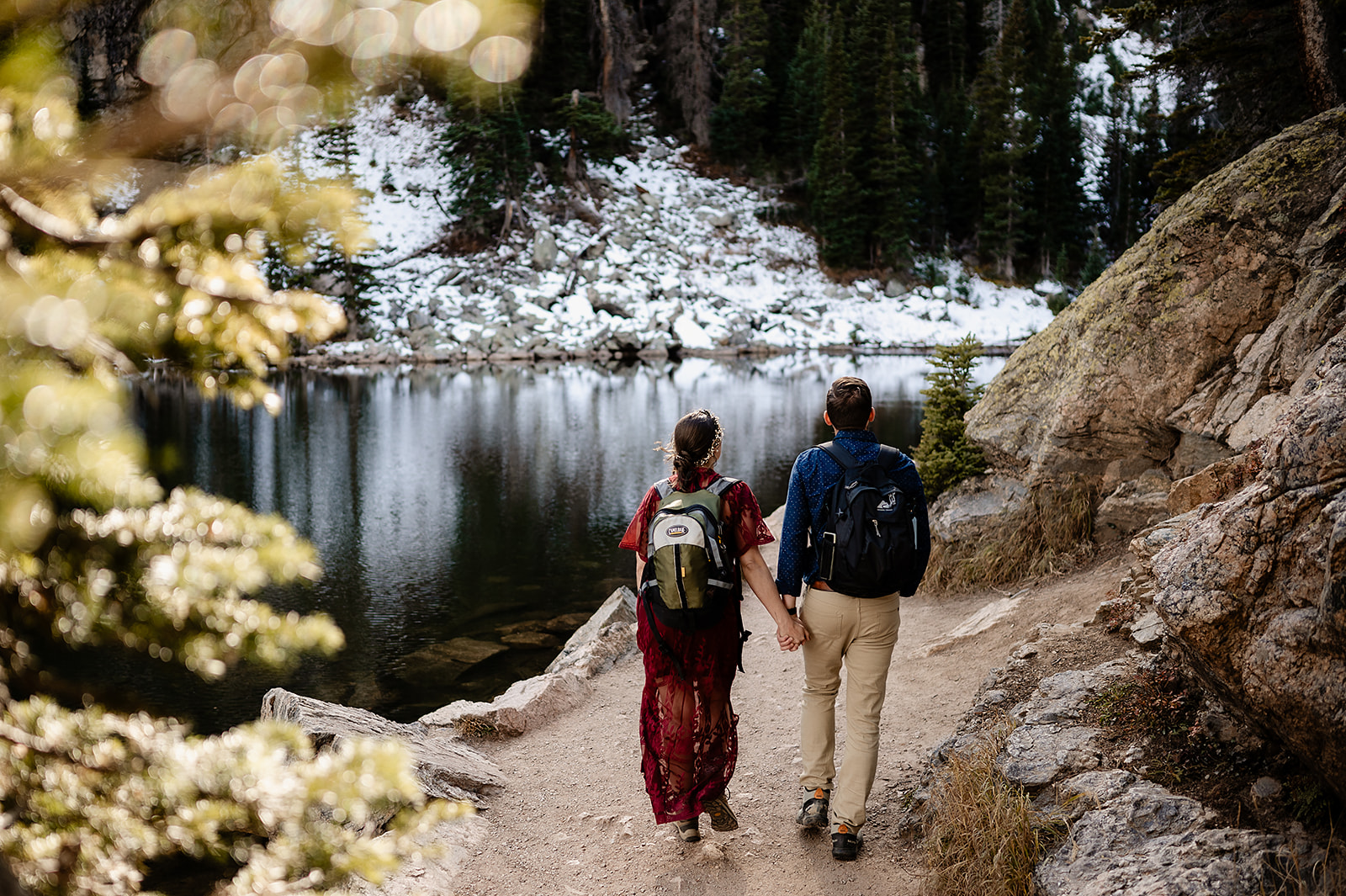 Best Colorado Engagement Photo Locations
Helping our couples find the perfect location is a big part of what we do as Colorado engagement photographers. We provide our clients with an exclusive location guide which includes photos, accessibility, hiking logistics and more.
While we keep our favorite spots secret exclusively for our clients to keep the privacy of the locations, below is a list of some of the most popular locations for photos in Colorado.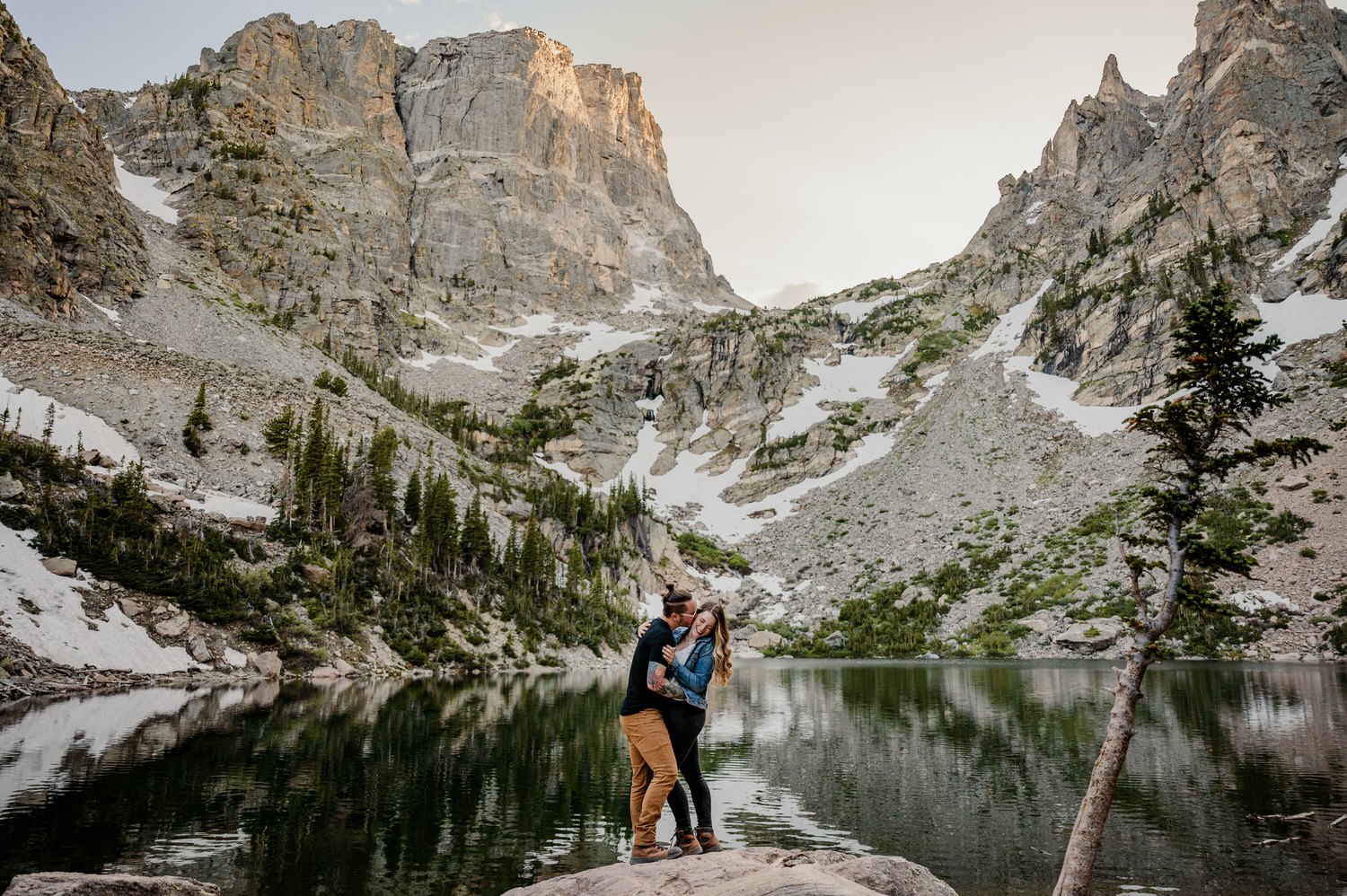 With countless locations to choose from, RMNP is the most popular location for Colorado engagement photos. Explore locations like Trail Ridge Road, Dream Lake and more. Your photo permit and fee are covered by us at this location!
Location: Estes Park, colorado
Permits and Cost: Photo Permit + TIMED RESERVATION REQUIRED
Hike/Accessibility: VARIES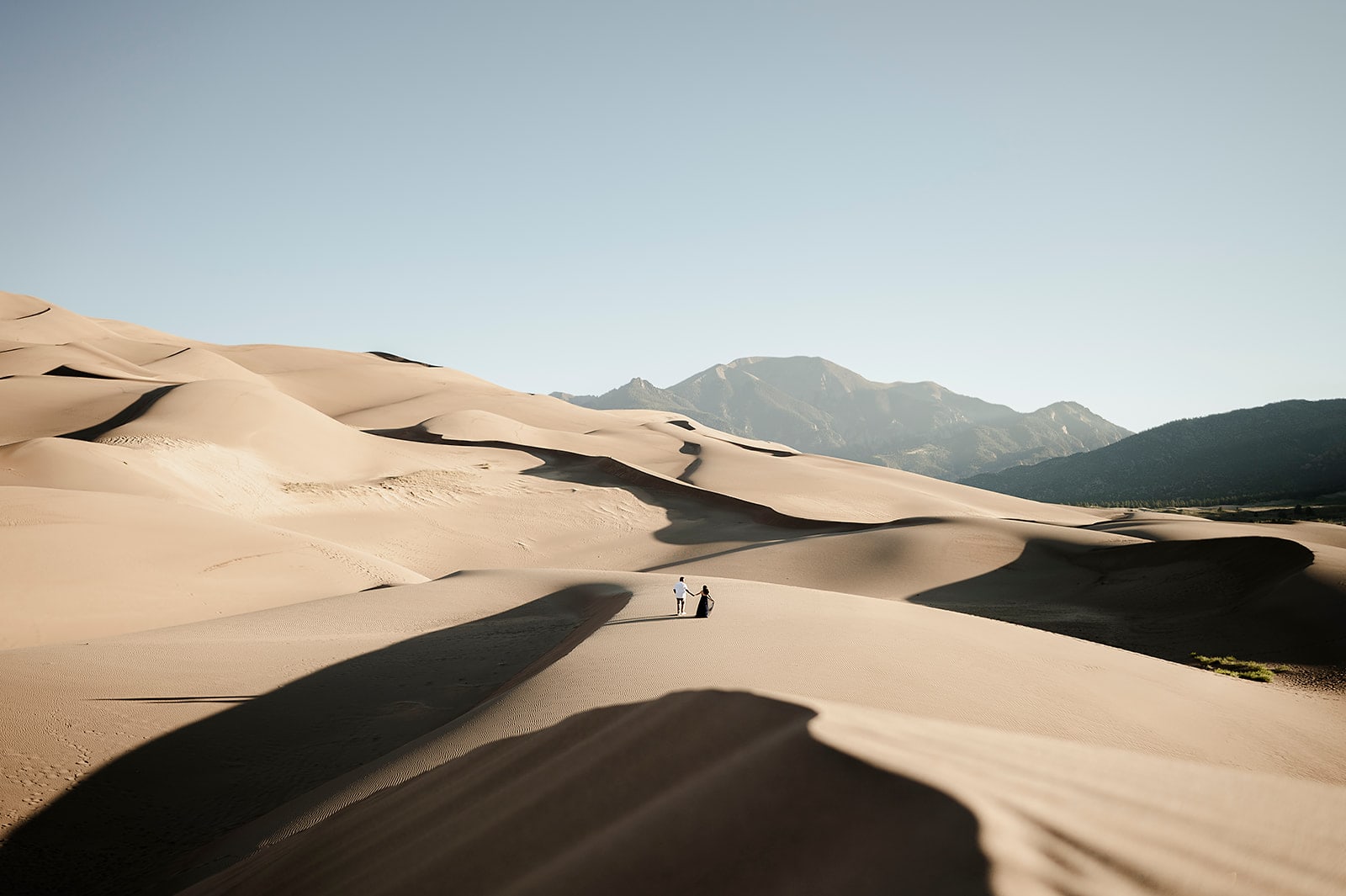 Did you know that only 4 hours south of Denver you can find sand dunes and mountains all in one place? From the parking lot you'll cross the Medano Creek to get to the dunes, and you can hike up as far as you'd like for your engagement photos at the Great Sand Dunes!
Location: southern colorado
Permits and Cost: permit required, $200 (covered by us)
Hike/Accessibility: about 1 mile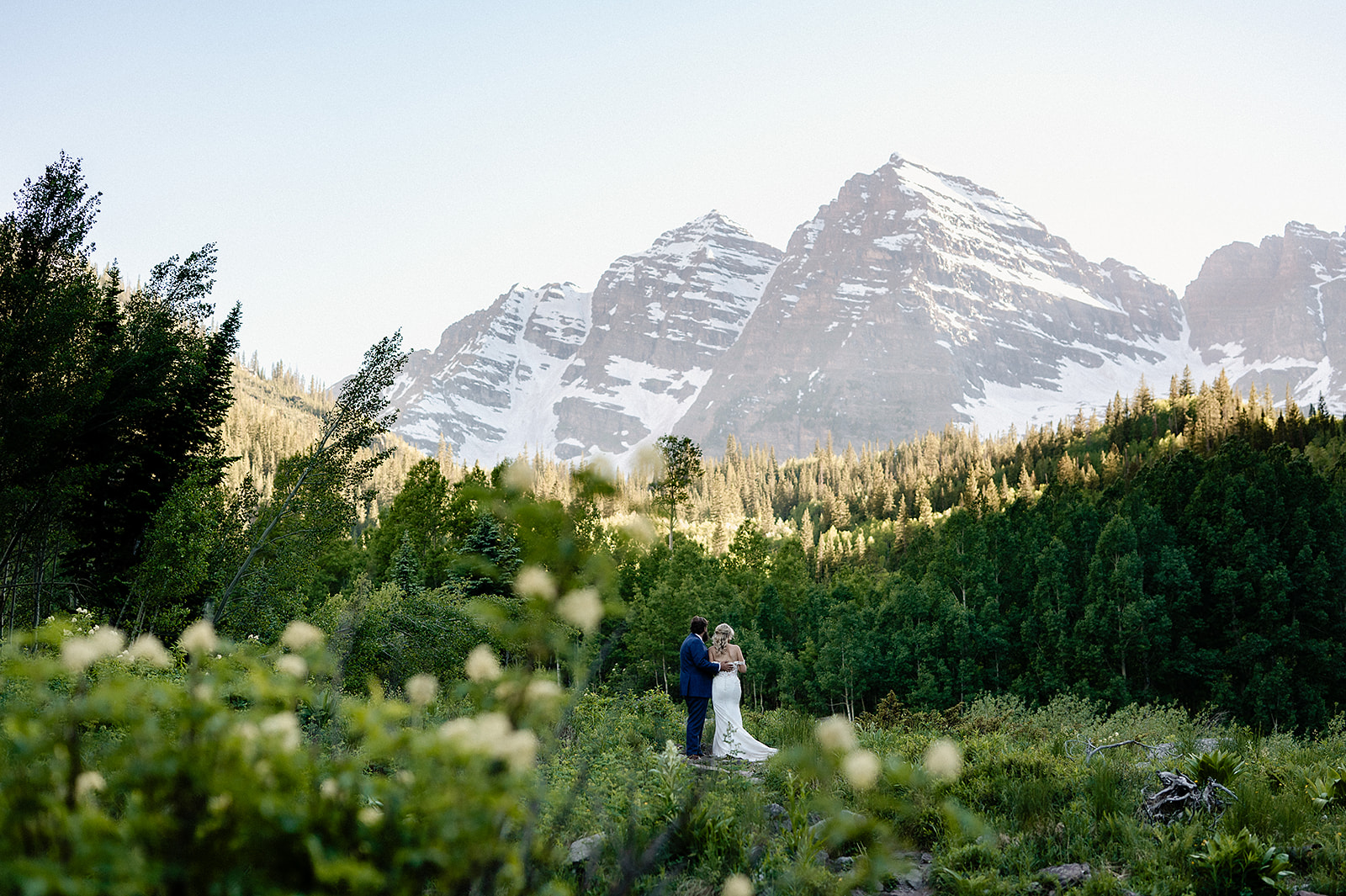 Maroon Bells is a great option for your Colorado engagement photos. Located right outside of Aspen, there are multiple trails to choose from. It's a short walk down to the lake, or you can choose to hike around the lake, to Crater Lake or other trails.
Location: snowmass wilderness, colorado
Permits and Cost: Photo Permit REQUIRED
Hike/Accessibility: varies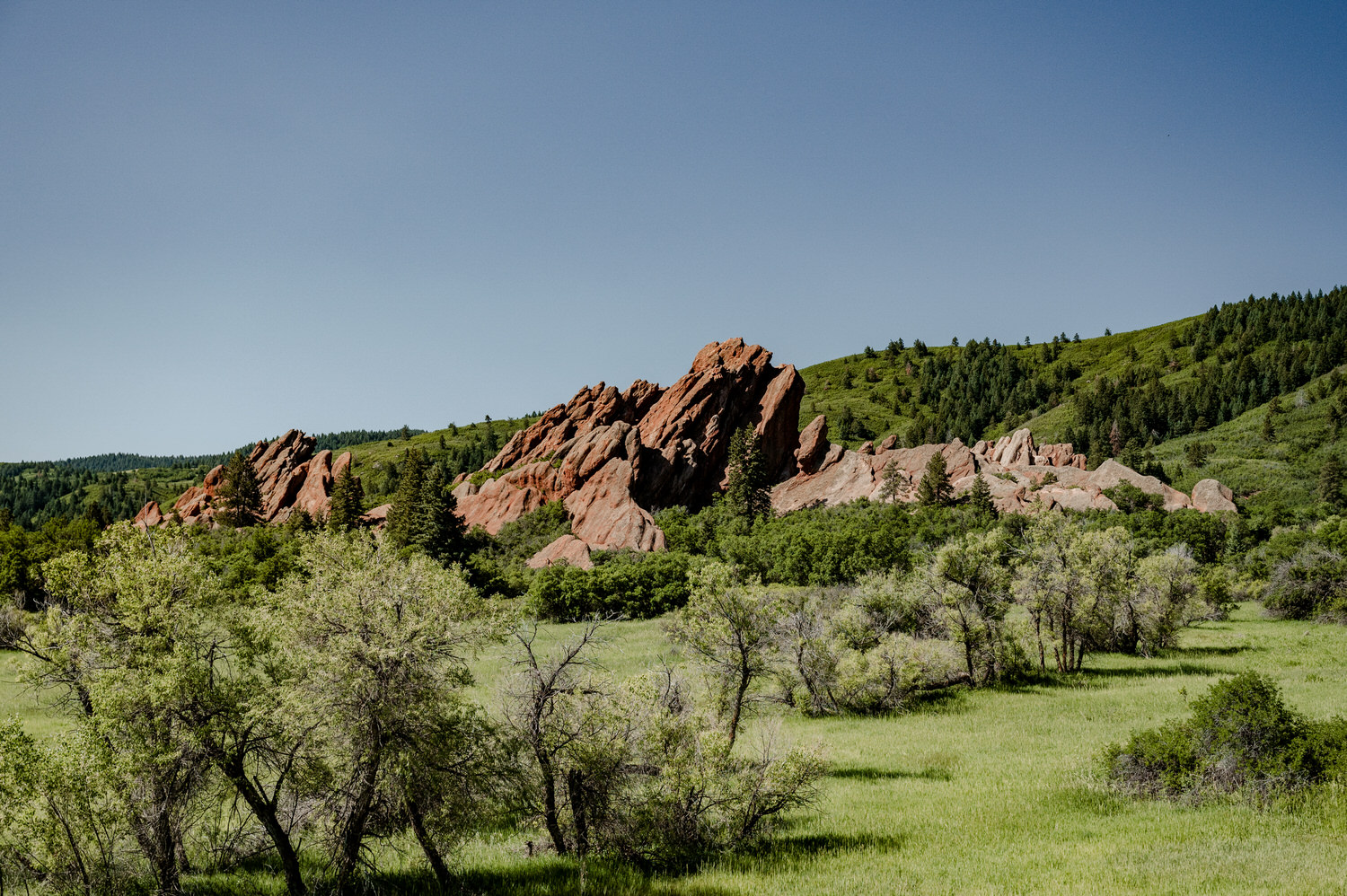 Roxborough State Park is a classic place for engagement photos in Colorado. It offers multiple trails and features iconic red sandstone formations. Also, it's less than an hour drive from Denver!
Location: denver, colorado
Permits and Cost: Photo Permit required, $60
Hike/Accessibility: VARIES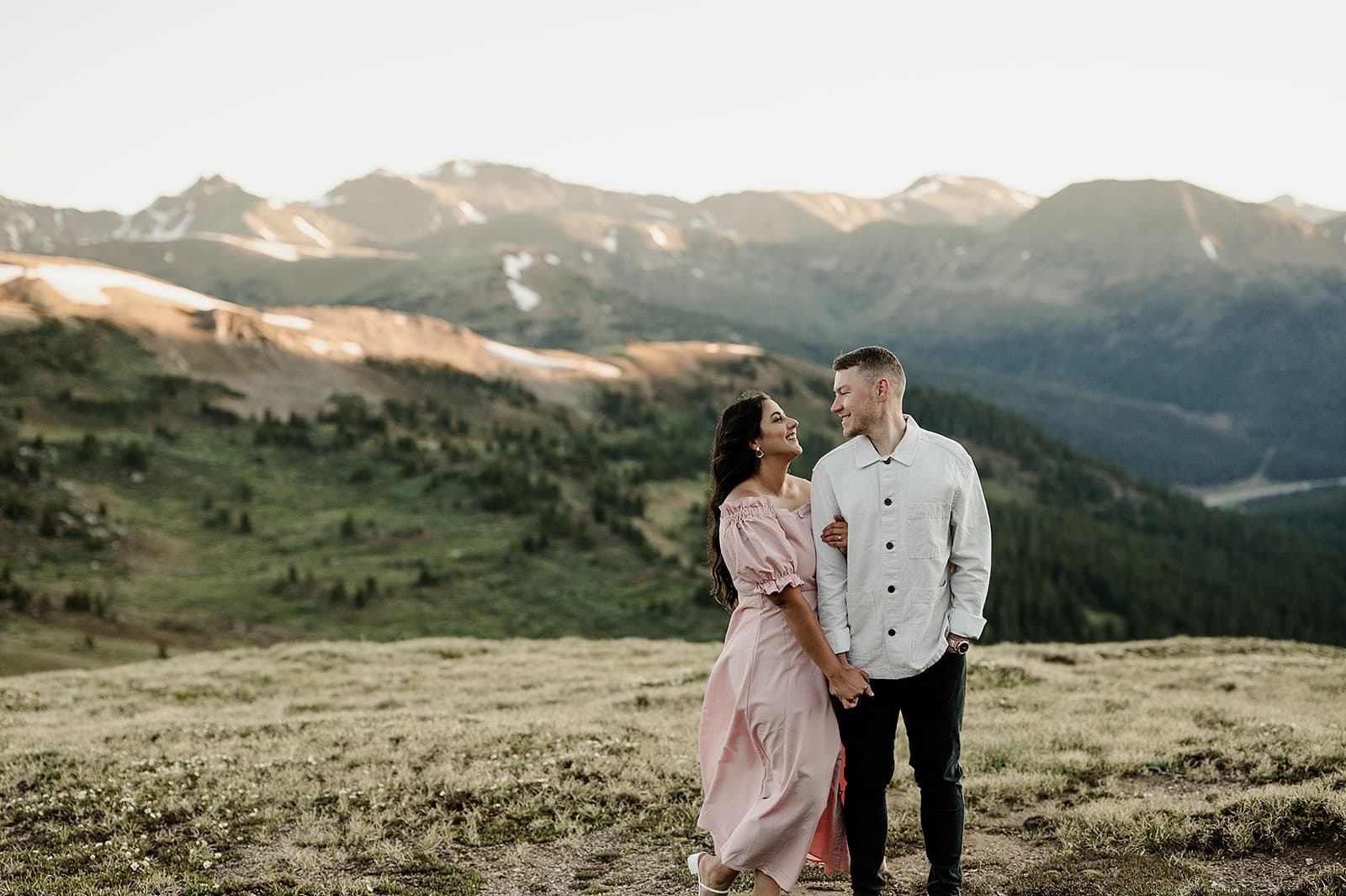 Loveland Pass is an accessible mountain location that's nearby to Pass Lake. Located only an hour from Denver, it's a great location for couples photo shoots. If you don't want to hike you don't have to, but there are beautiful trails if you want to explore.
Location: Loveland Pass, colorado
Permits and Cost: none
Hike/Accessibility: no hike required, but trails are available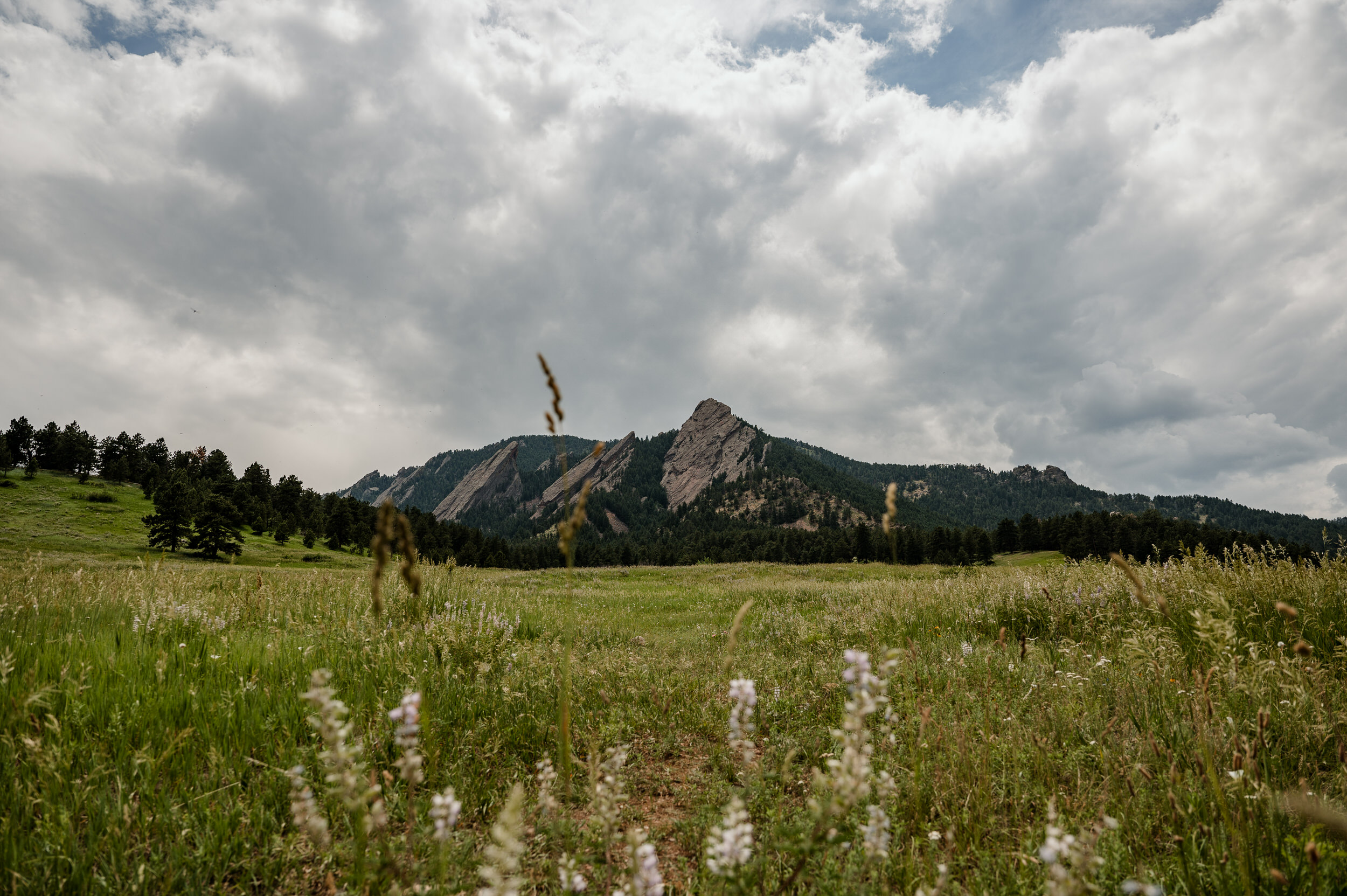 Chautauqua Park is an accessible location in Boulder featuring a field and flat irons. In the summer months you can often find wildflowers here. It has the most beautiful sunsets. This is a very busy location, though.
Location: boulder, colorado
Permits and Cost: Photo Permit REQUIRED, $50
Hike/Accessibility: little to none required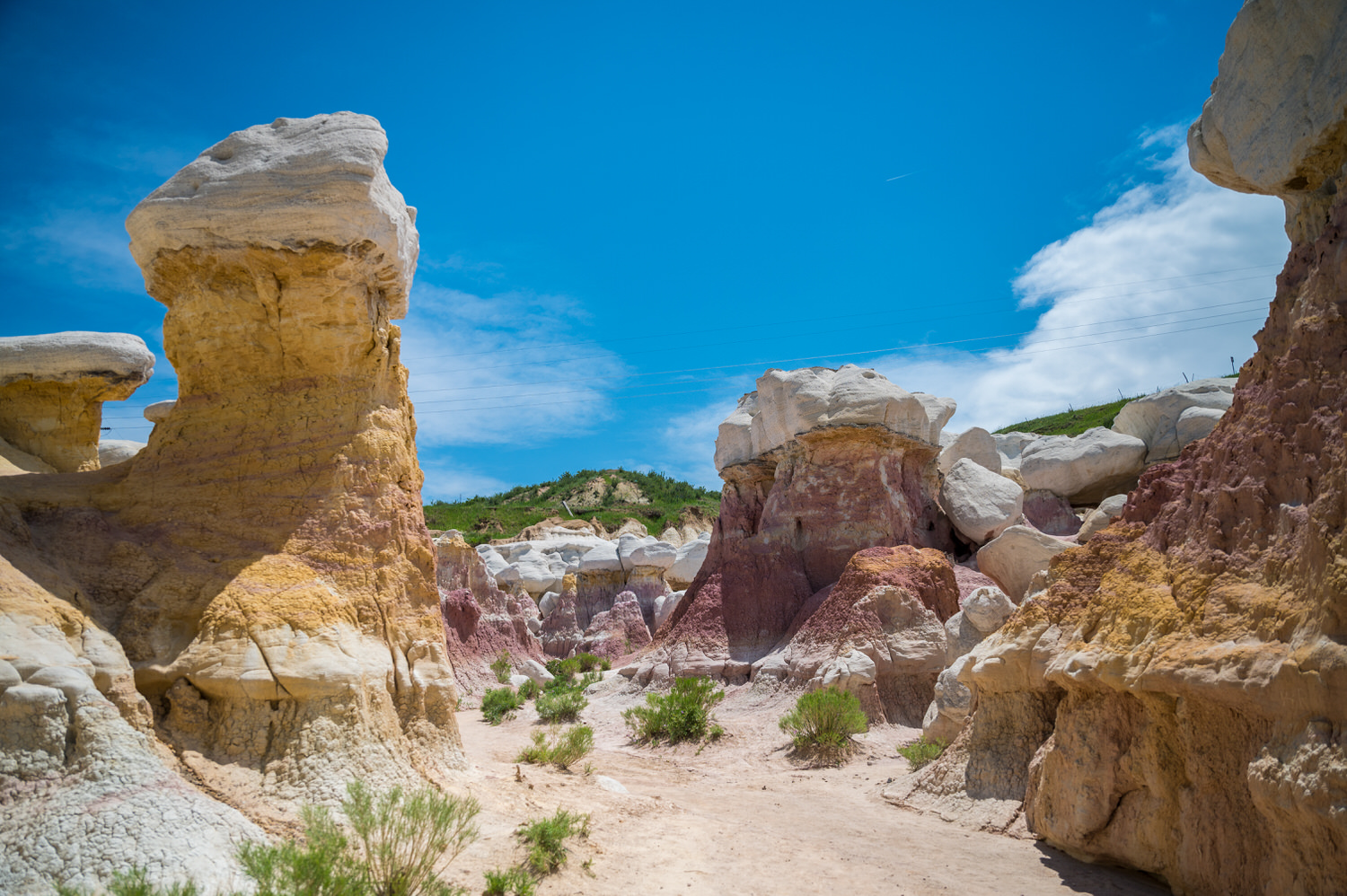 Paint Mines Interpretive Park
The Paint Mines are one of the most unique looking locations in Colorado. The shape and colors of these rock formations are incredibly beautiful and perfect for engagement photos.
Location: Colorado Springs, colorado
Permits and Cost: Photo Permit REQUIRED, $100
Hike/Accessibility: VARIES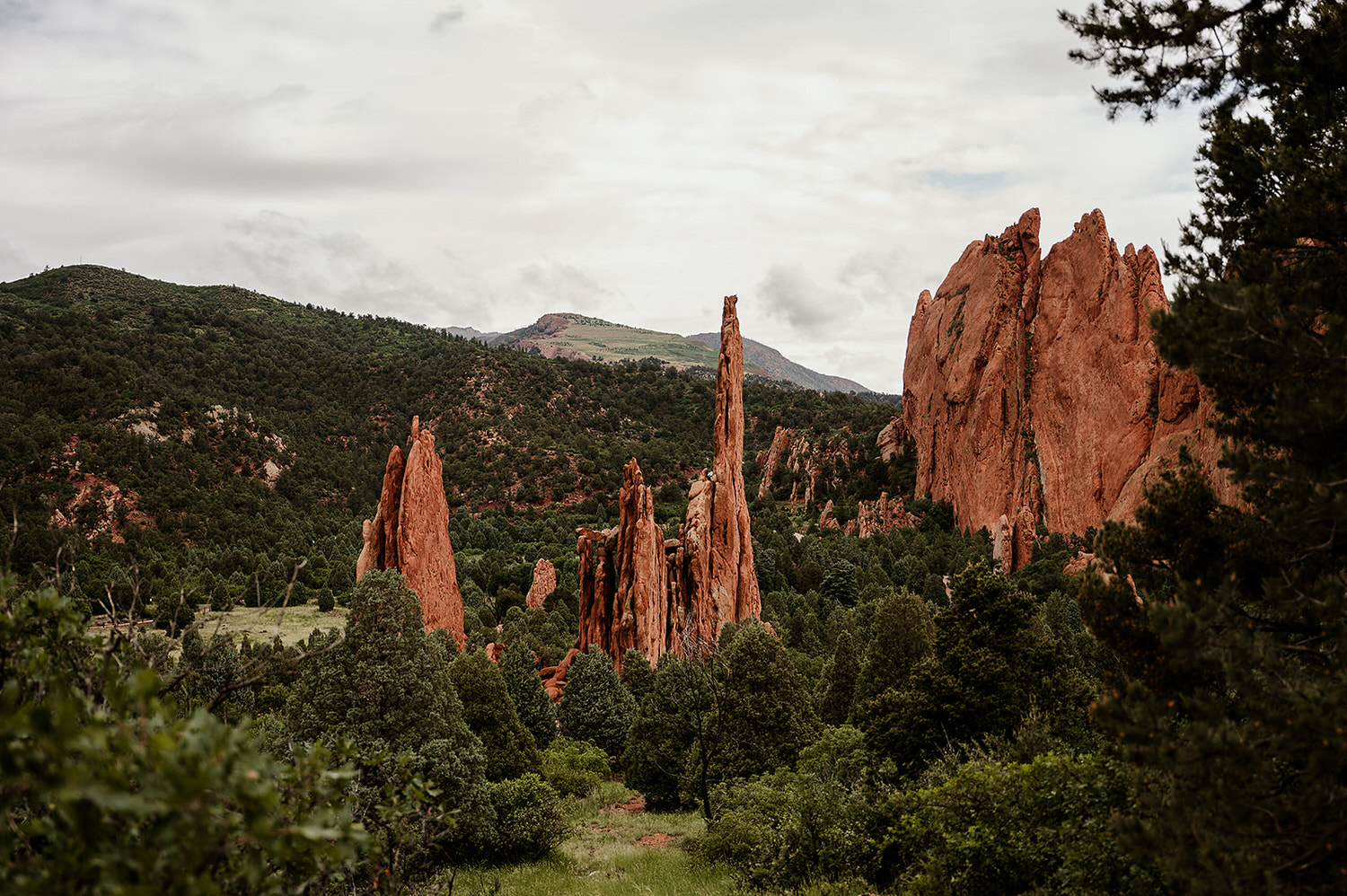 Colorado Springs Engagement Photographers
There are various locations in Colorado Springs such as Garden of the Gods, Pikes Peak and more. As Colorado Springs engagement photographers, we'll show you the best spots!
Location: Colorado Springs, colorado
Permits and Cost: varies
Hike/Accessibility: VARIES
Other ENgagement Photo Locations
- Guanella Pass
- Lost Gulch Overlook
- St. Mary's Glacier
- Red Rocks Amphitheater
- Gross Reservoir
- Rifle Falls State Park
- Pikes Peak
- Chief Mountain
- Lookout Mountain
- Mt. Falcon
- Denver Botanic Garden
- Lake Dillon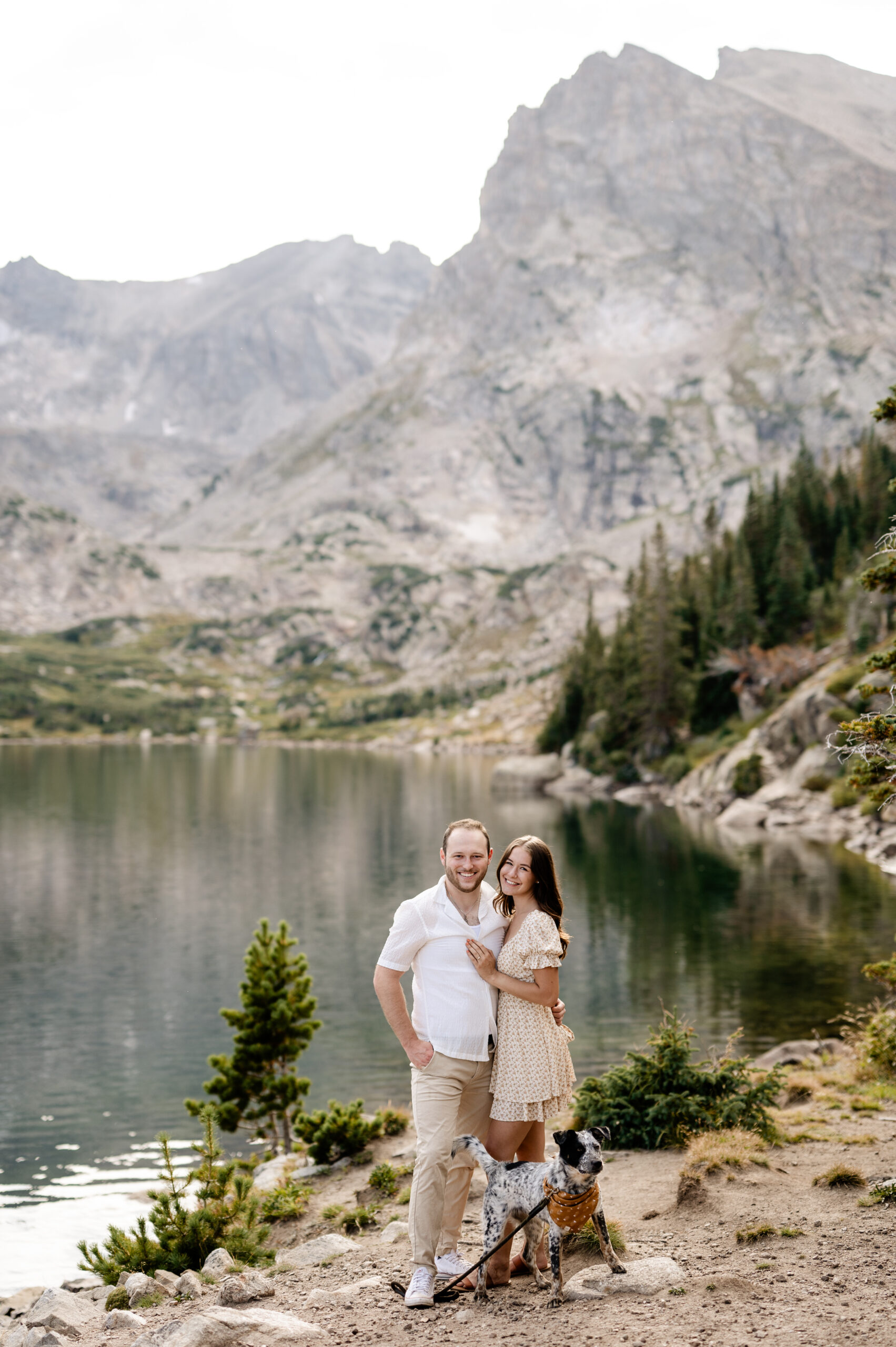 How far in advance should you take engagement photos?
It's best to have your engagement session about 6-12 months before your wedding. This way you can ensure you'll have your photos back with plenty of time to send out save the dates and order any framed prints you want to display at your wedding.
You'll want to choose a weekday (preferably Monday-Thursday) for your session to avoid crowds, especially at popular locations.
how much do colorado engagement photos cost?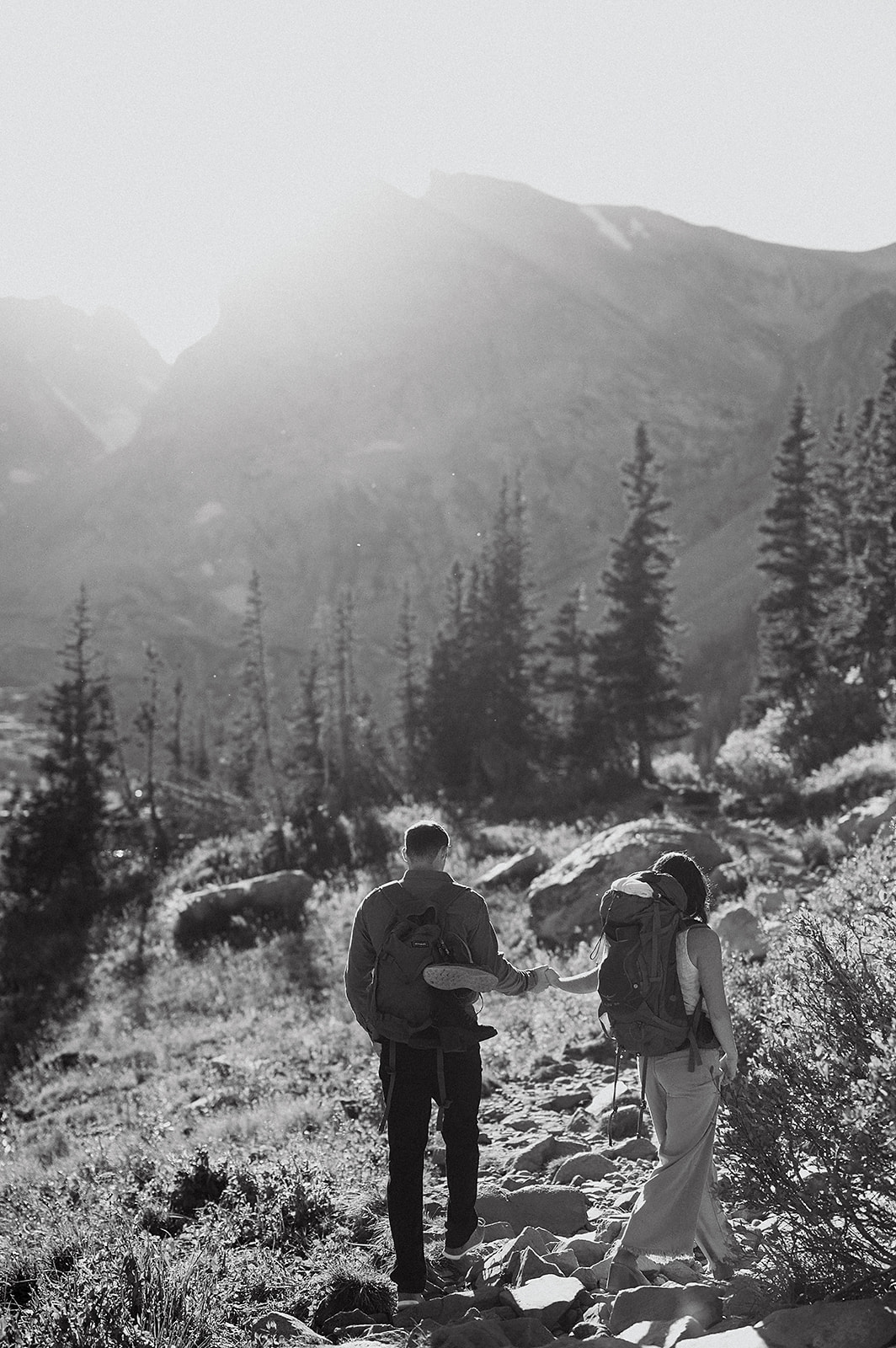 The average cost for engagement photos in Colorado is $500-$1000. However, for an experienced and high-quality photographer you can expect to pay upwards of $2000. This accounts for travel to your destination.
Keep in mind that for adventurous engagement sessions that involve hiking, you'll need more than a short 30 minute session. Most couples book us for a minimum of 2 hours, and sometimes up to 4 hours.
Remember that you get what you pay for and this is a one time expense- make sure you do it right the first time!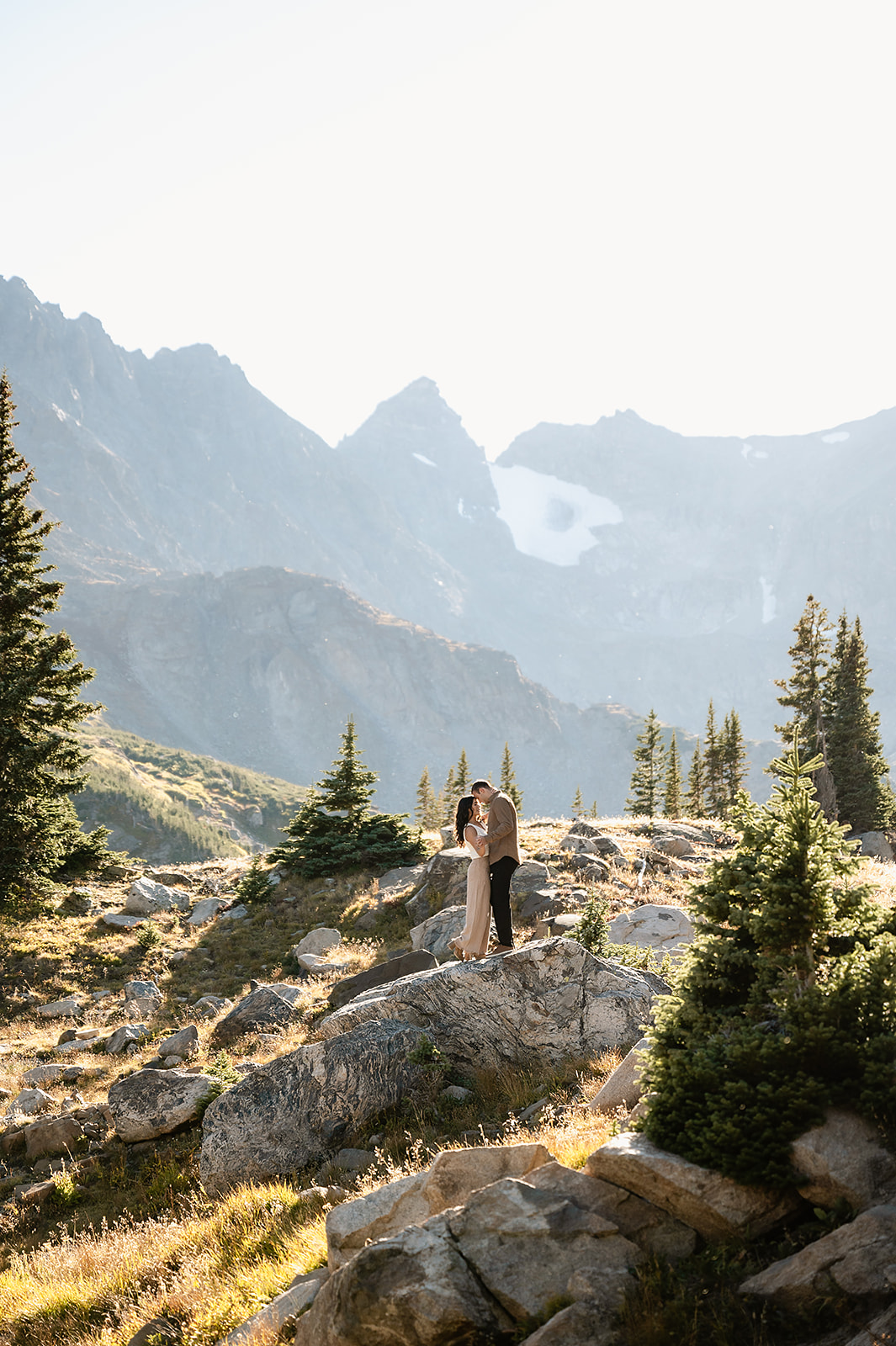 What is the best time to take pictures in Colorado?
The best lighting for photography occurs in the morning around sunrise and in the evenings around sunset, when the sun is low providing a golden glow. Plan your session for a couple hours after sunrise or before sunset.
We recommend avoiding shooting mid-day when the sun is directly overhead, as this isn't as flattering for portraits. Which time of day will depend on the location you choose, as the direction of light is really important for photography. Your photographer should provide guidance on this!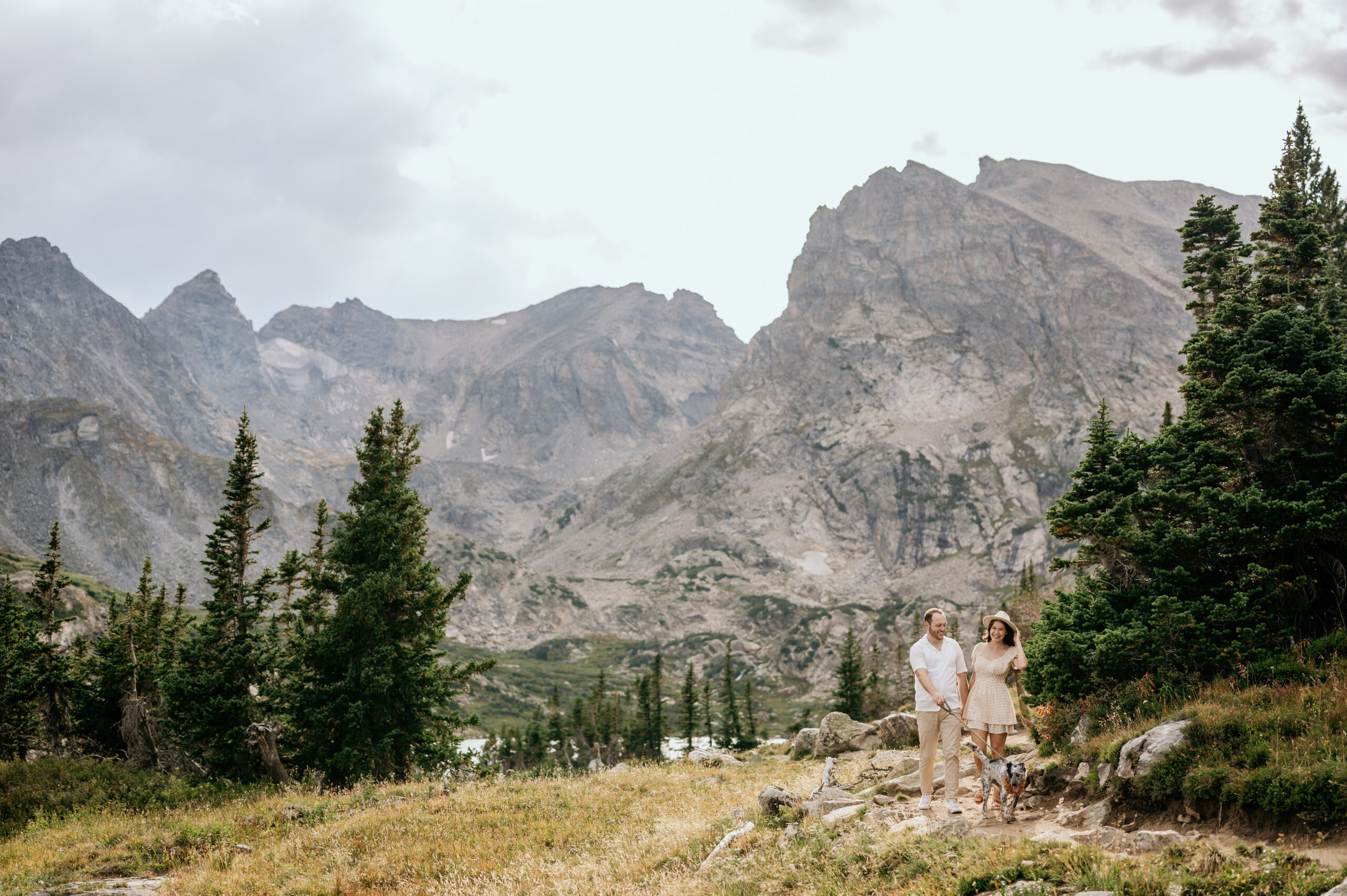 when is the best time for engagement photos in colorado?
Summer and fall are the best times to take Colorado engagement photos. June, July, August, September and October and great months to plan your session as this is when most locations are accessible with moderate temperatures and weather. If you're hoping to catch fall foliage for your engagement pictures, you'll have the bets luck in September and October depending on the location. For winter engagement photos plan your session between November to March.
Enjoy the day and get photos after
Reserve a date and choose a location
Fill out the form to submit an inquiry
Book online with a $500 deposit and signed contract. After booking you'll receive a location guide and outfit guide.
You'll have the best time during your session, get a sneak peek within a few days and the full gallery within 4 weeks!
The first step is to submit our contact form to get in touch. Then, we'll send you our availability and packages.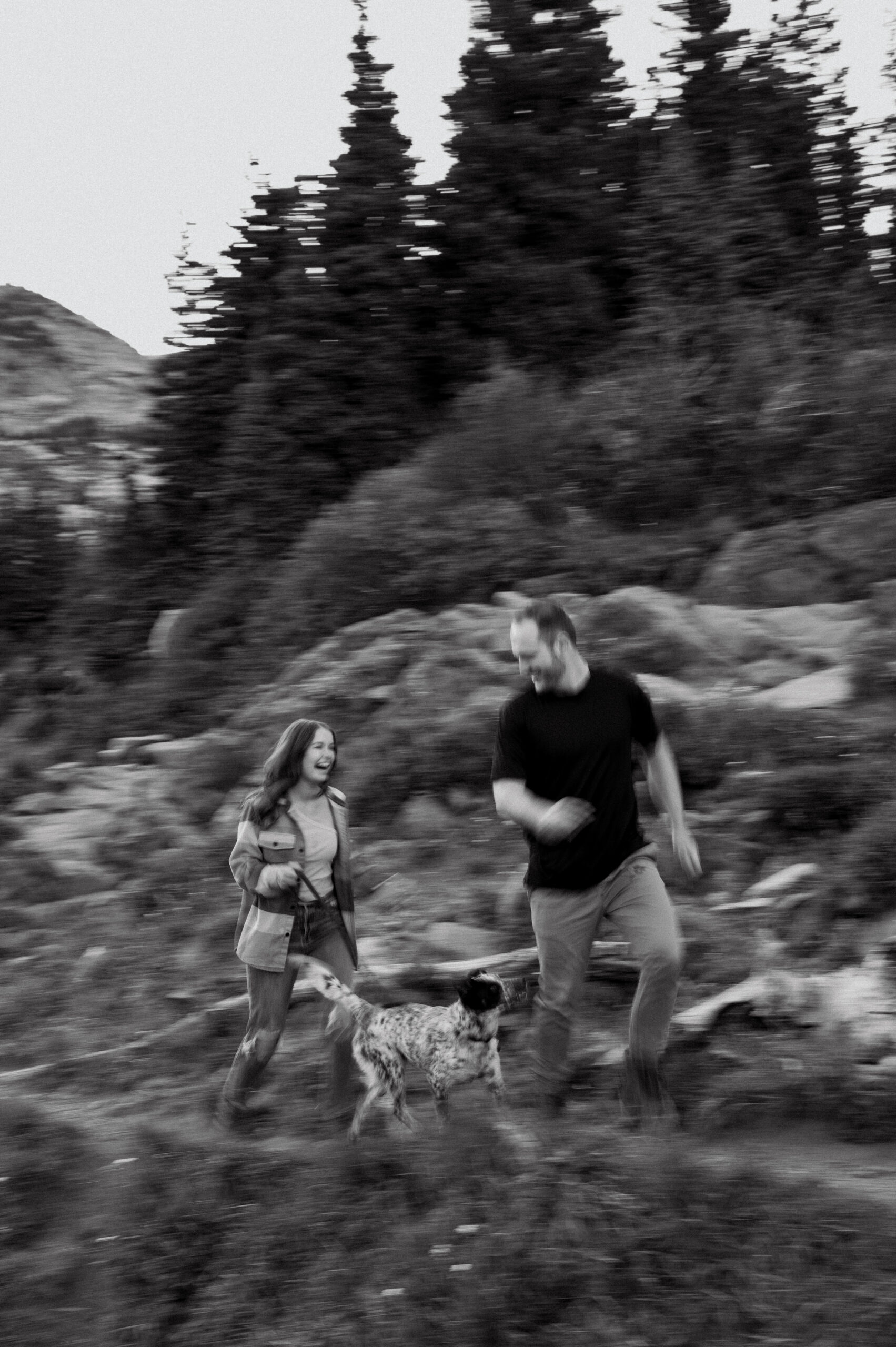 Colorado Engagement Photos
• 1 to 4 hours
• 50 to 200 edited photos
videography optional
• TWO PHOTOGRAPHERS
• LOCATION + OUTFIT GUIDE
• ONLINE GALLERY OF EDITED PHOTOS
• HGH-RES PHOTOS + UNLIMITED DOWNLOADS
- travel within 200 miles of denver
Contact us for a full pricing guide and available dates
LOCATION GUIDE & OUTFIT GUIDE
You'll receive an exclusive location guide to help choose where you'd like to have your session, as well as an outfit guide to help you plan what to wear.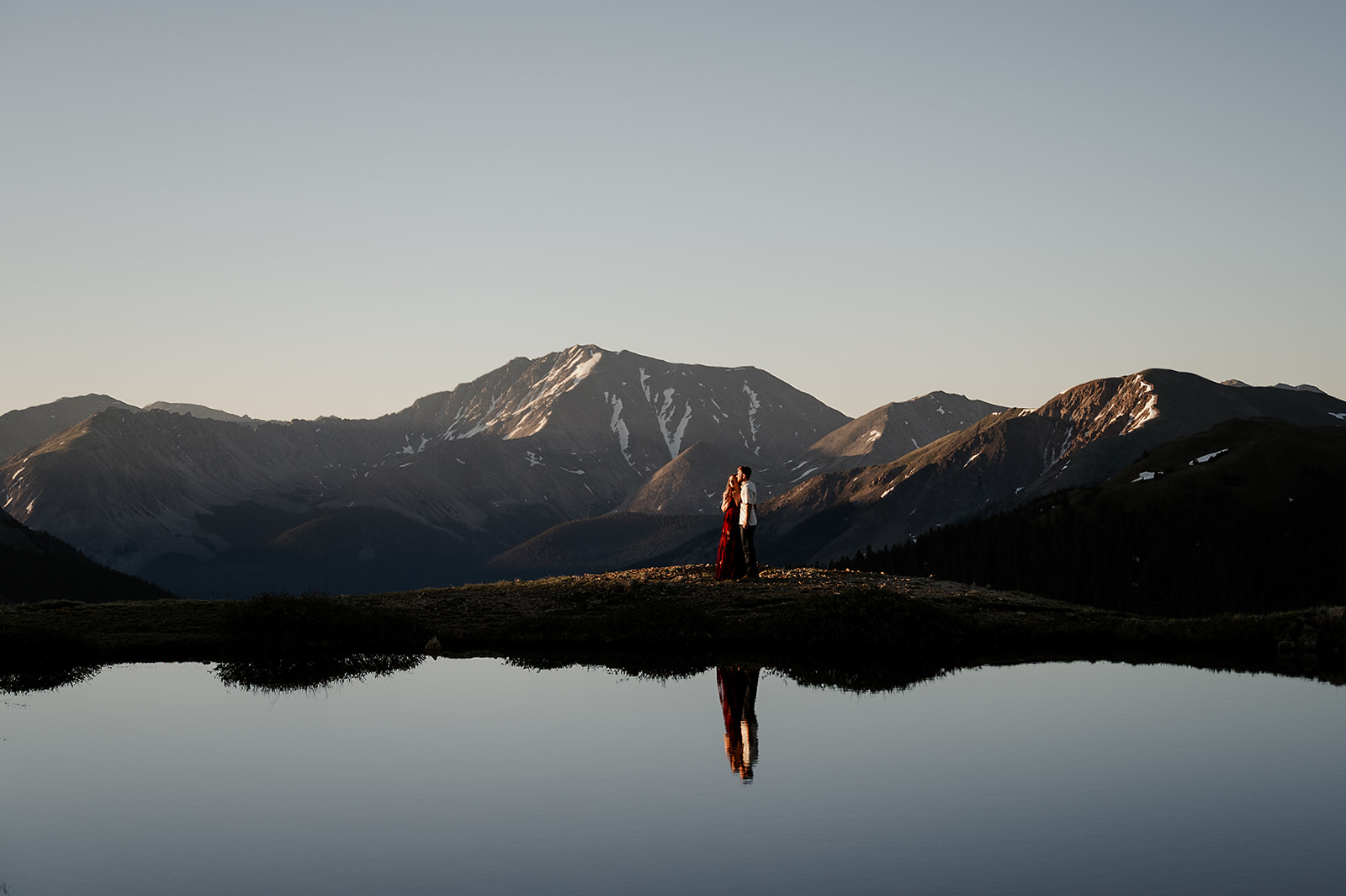 We'll help you with posing and direction during the session, and you'll have two photographers to capture every moment. No experience is necessary from you!
ONLINE GALLERY & PRINT SHOP
After the session you'll receive a preview within a week and your full online gallery of edited images within 1 month. Connected to an online store for seamless printing.