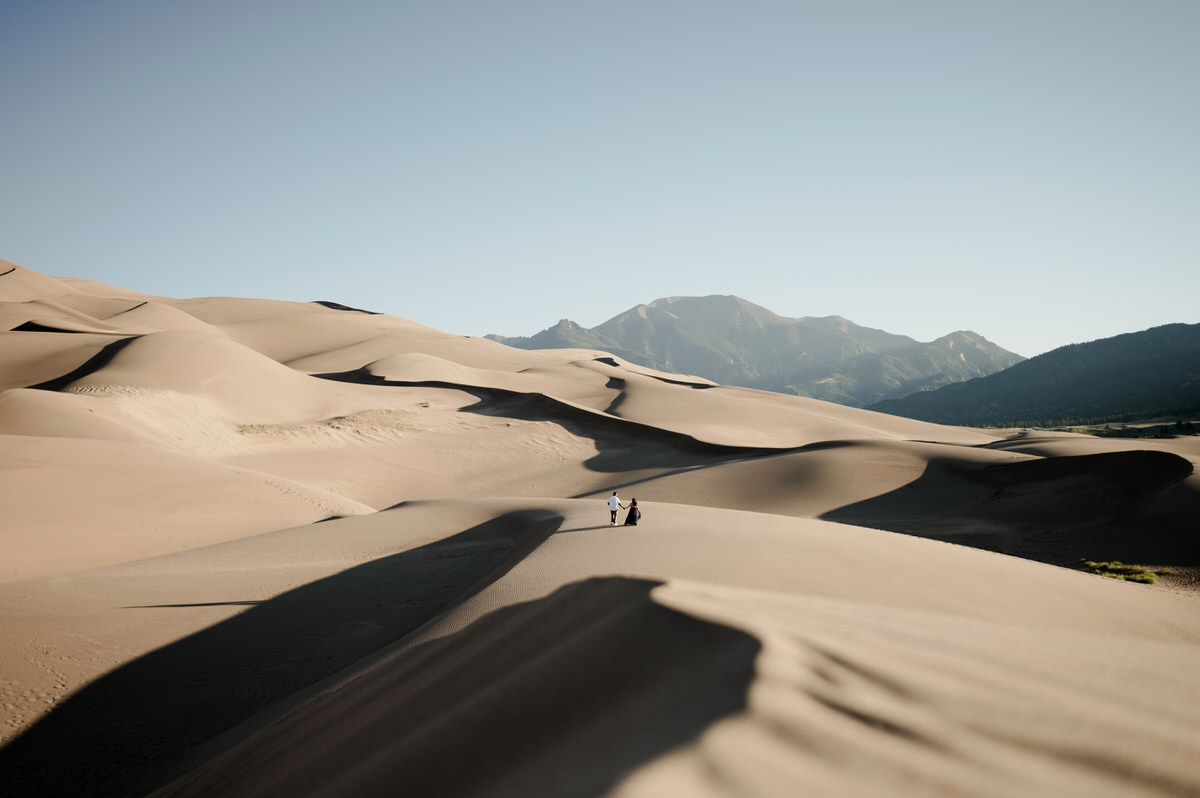 Great Sand Dunes National Park Wedding
From sand dunes to mountains, rivers and wildflowers.. there's truly no place on earth like Great Sand Dunes National Park. As Colorado elopement photographers, we'll walk you through everything you need to know to plan your Great Sand Dunes National Park wedding or elopement.
Discover pricing and costs to get married at the sand dunes, ceremony location options, how many guests you can have, the best time of year to visit and more.
Great Sand Dunes National Park Wedding
Great Sand Dunes National Park Wedding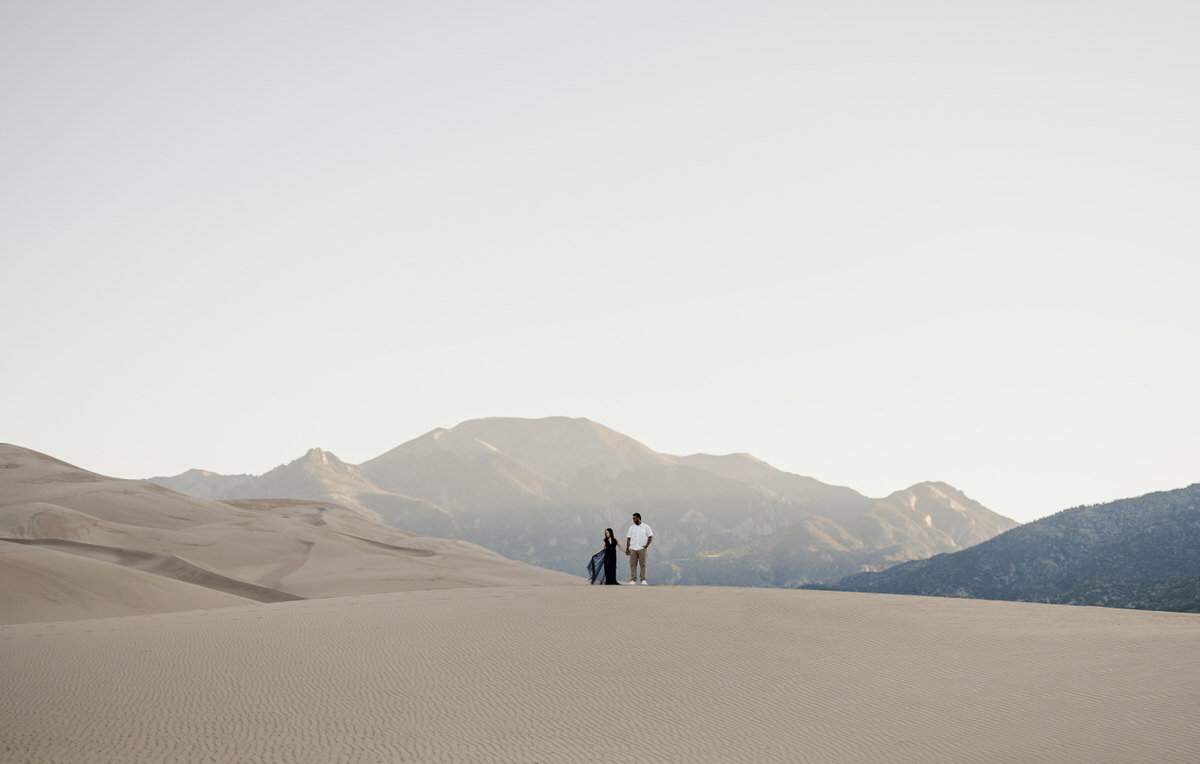 how Can you get married at the great sand dunes in colorado?
To get married at Great Sand Dunes in Colorado you just need to apply for a special use permit via the National Park Service. The permit covers a 2 hour ceremony and photos around the park after, and no additional permit is needed for the photographers or officiant.
This location is best for elopements and micro weddings with less than 15 people total, as larger weddings are limited to having the ceremony at the amphitheater (which just isn't as pretty as the sand dunes..).
How much does it cost to get married at the Great Sand Dunes?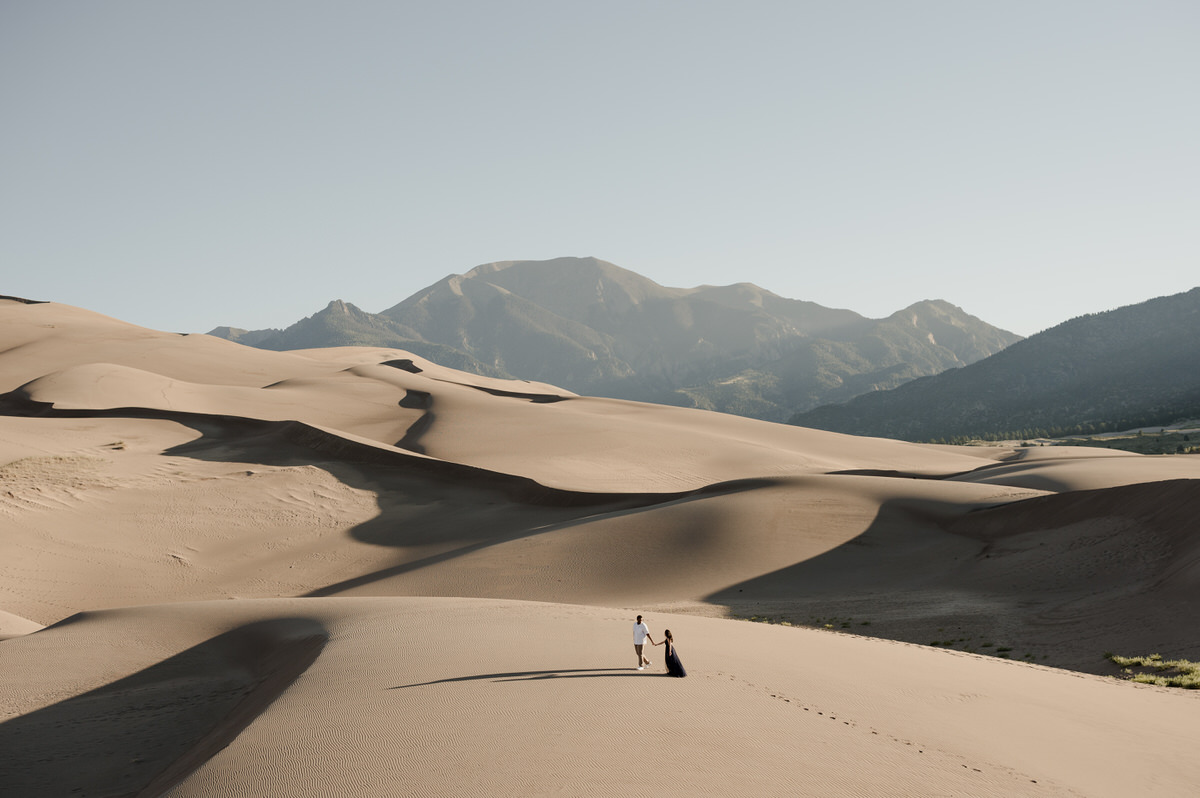 great sand dunes wedding cost and pricing
The cost for a Great Sand Dunes National Park wedding is only $200! This covers the special use permit for the ceremony, you will be allotted 2 hours. The permit can be applied for on January 1st of the year you'd like to get married, and no later than 7 days prior to the wedding. They only allow two weddings per day at any designated ceremony location, regardless of availability.
Normal entrance fees ($25/vehicle) are applicable when the entrance station is open (since we've only gone at sunrise, we've never had to pay this fee).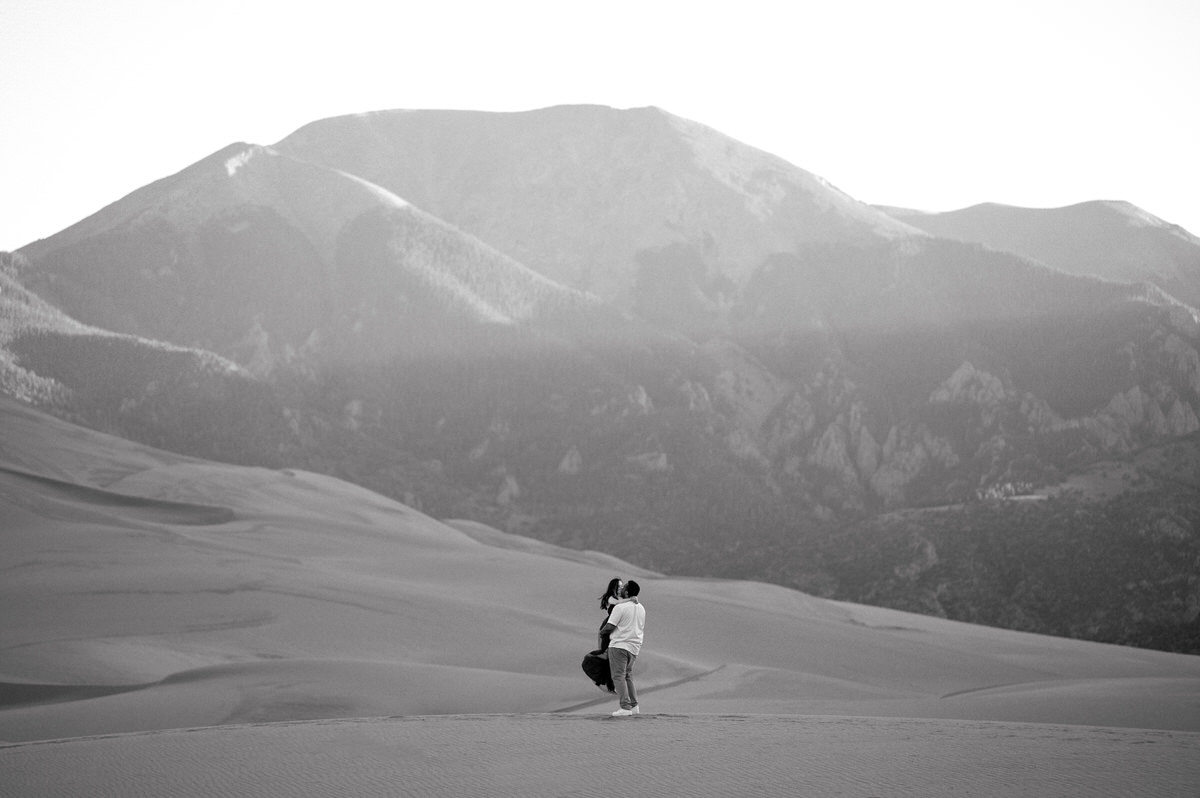 Best Time To Visit Great Sand Dunes
WHEN TO HAVE YOUR WEDDING
Summer is the best time to visit and plan a Great Sand Dunes National Park elopement. We love August at the sand dunes because the river is low enough to easily cross, there's typically tons of wildflowers surrounding the dunes and the weather is nice and warm. However, keep in mind the sand can get very hot, so early morning or late evening is recommended during the summer.
We always recommend planning your elopement for a weekday to avoid crowds.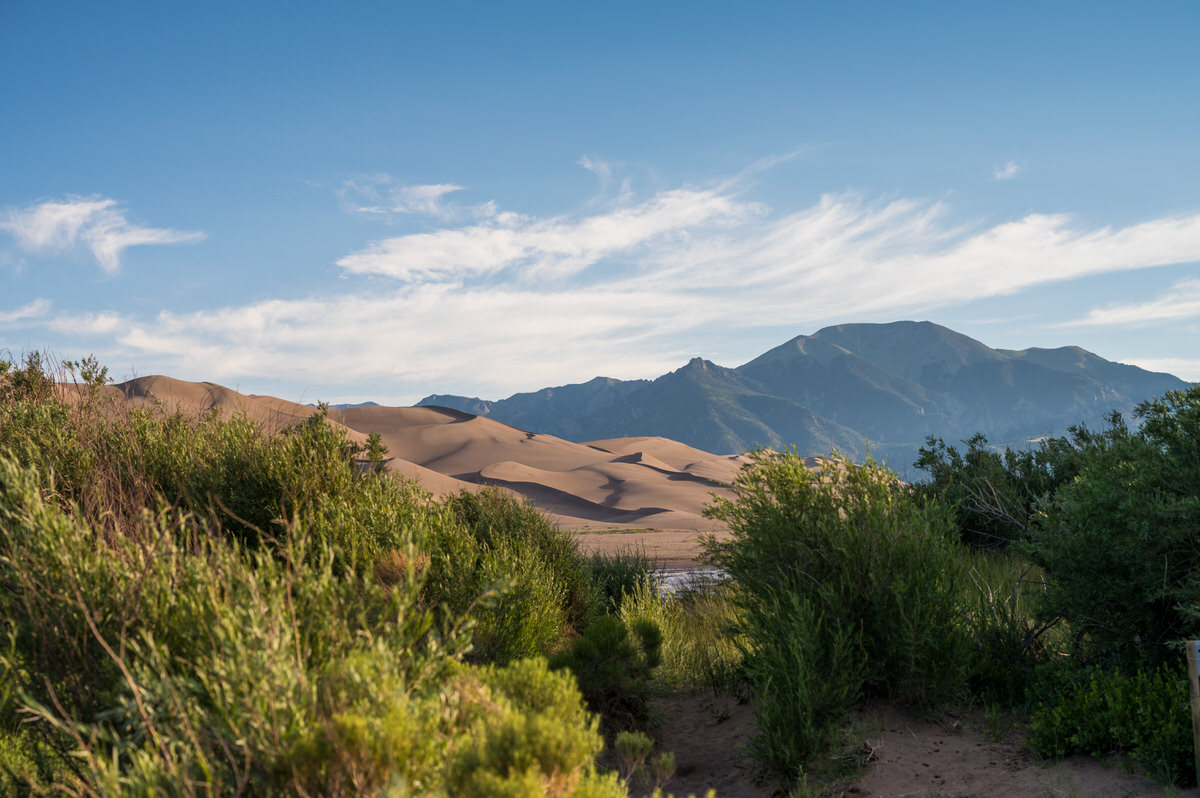 Great Sand Dunes Wedding Reception
where to celebrate after the wedding
There are various picnic tables along Medano Creek and the sand dunes that are first come first serve. For larger weddings, The South Ramada Picnic Area is available by reservation and can host 15 to 70 people.
For elopements and intimate weddings, you may also consider a low key camping experience instead of a traditional reception. Check out Piñon Flats Campground for a stunning campsite overlooking the sand dunes! Other campsites outside the park can be found here.
Great Sand Dunes National Park Photos