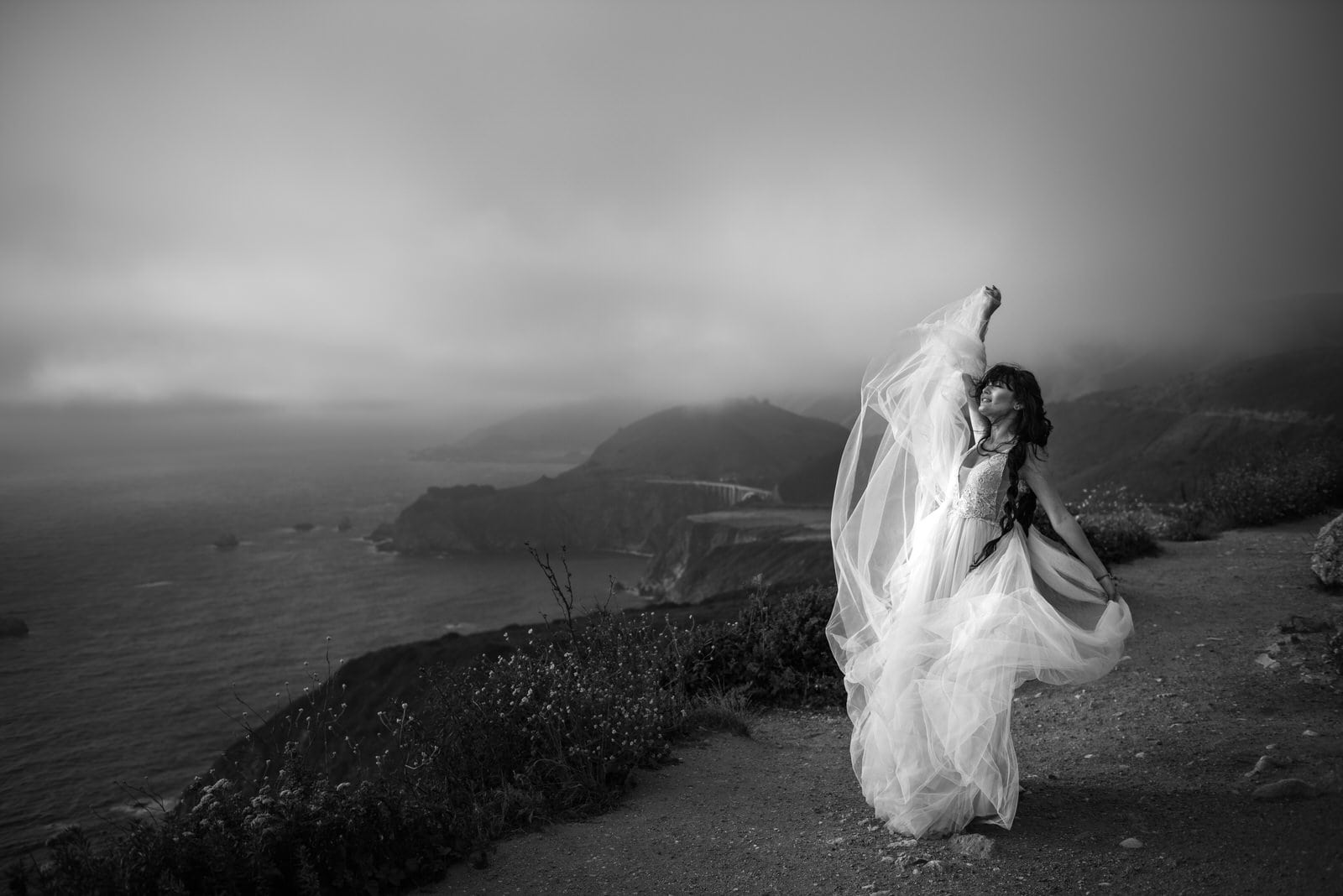 Big Sur Elopement
Big Sur is one of our absolute favorite places in California. You can't beat the natural beauty of the Big Sur coastline, where the ocean meets the land. You can truly stop anywhere along highway 1 and have stunning views! That's why we recommend Big Sur elopements, or simply even an engagement session.
Greg and I actually considered having our wedding in Big Sur when we were still searching for gorgeous venues in California. A few places that caught our eyes were Pfeiffer Beach and McWay Falls specifically. But as I mentioned, you can stop anywhere along the coast and have a perfect spot for your wedding at Big Sur.
The Elopement
We started this session at Bixby Bridge. Stefani actually had her hair and makeup done in our van in the parking lot! As the sun started to set we drove down the highway a bit further, stopping at the windiest spot to ever exist in California. It made for some gorgeous photos! Finally, we made our last pitstop as the sun showed off it's warm, extraordinary rays.
We hope you enjoy this gallery of Stefani and Zane and their styled Big Sur Elopement!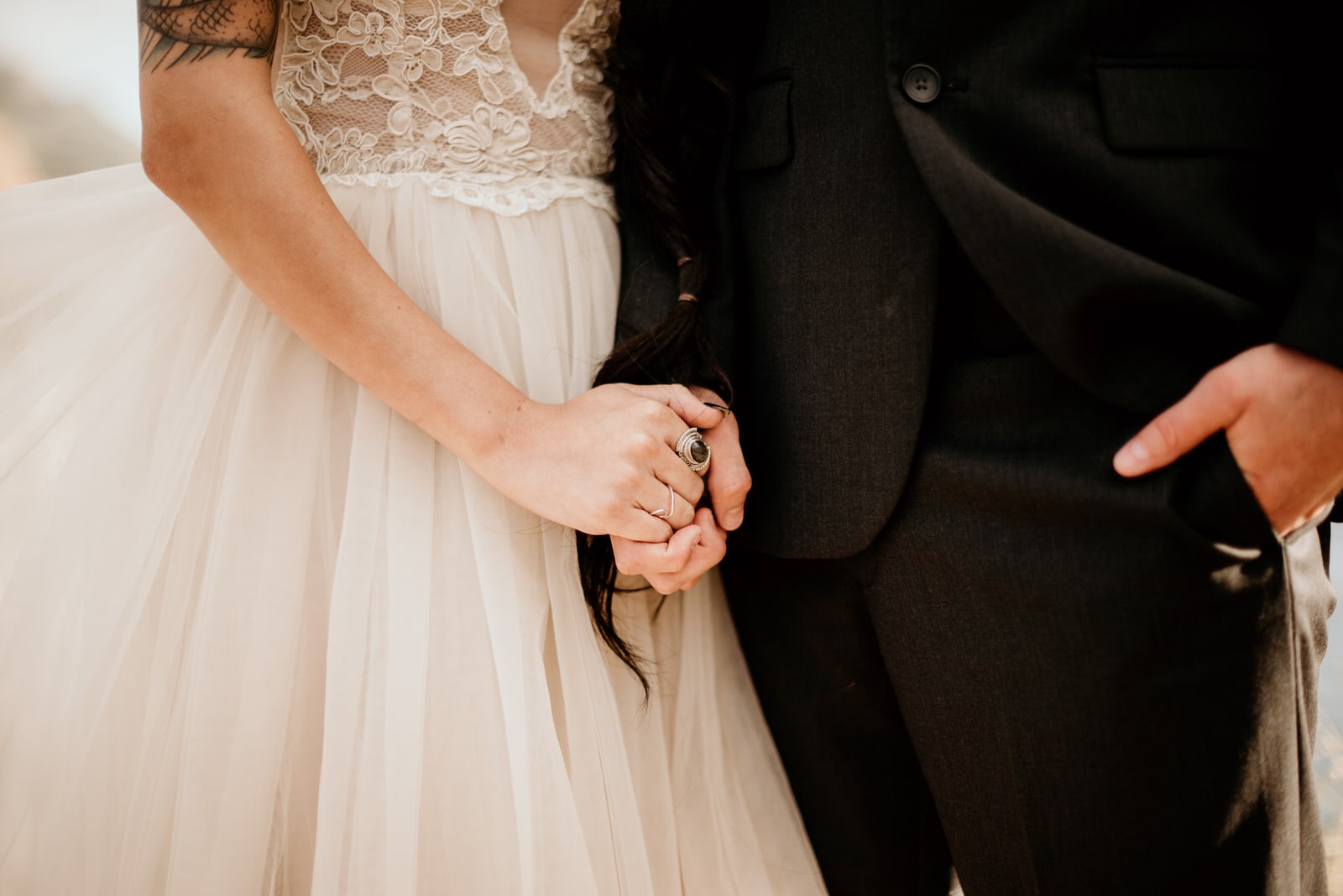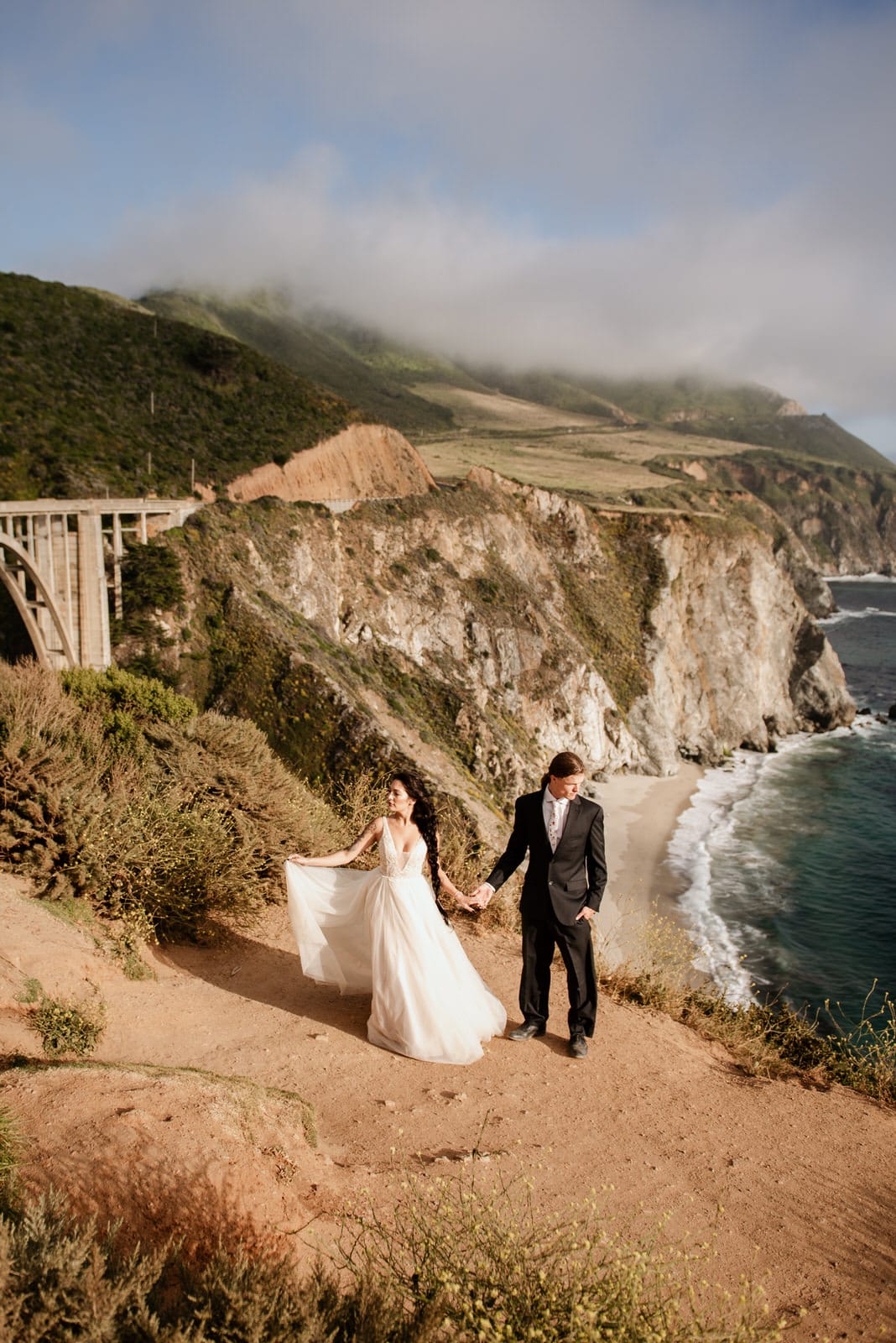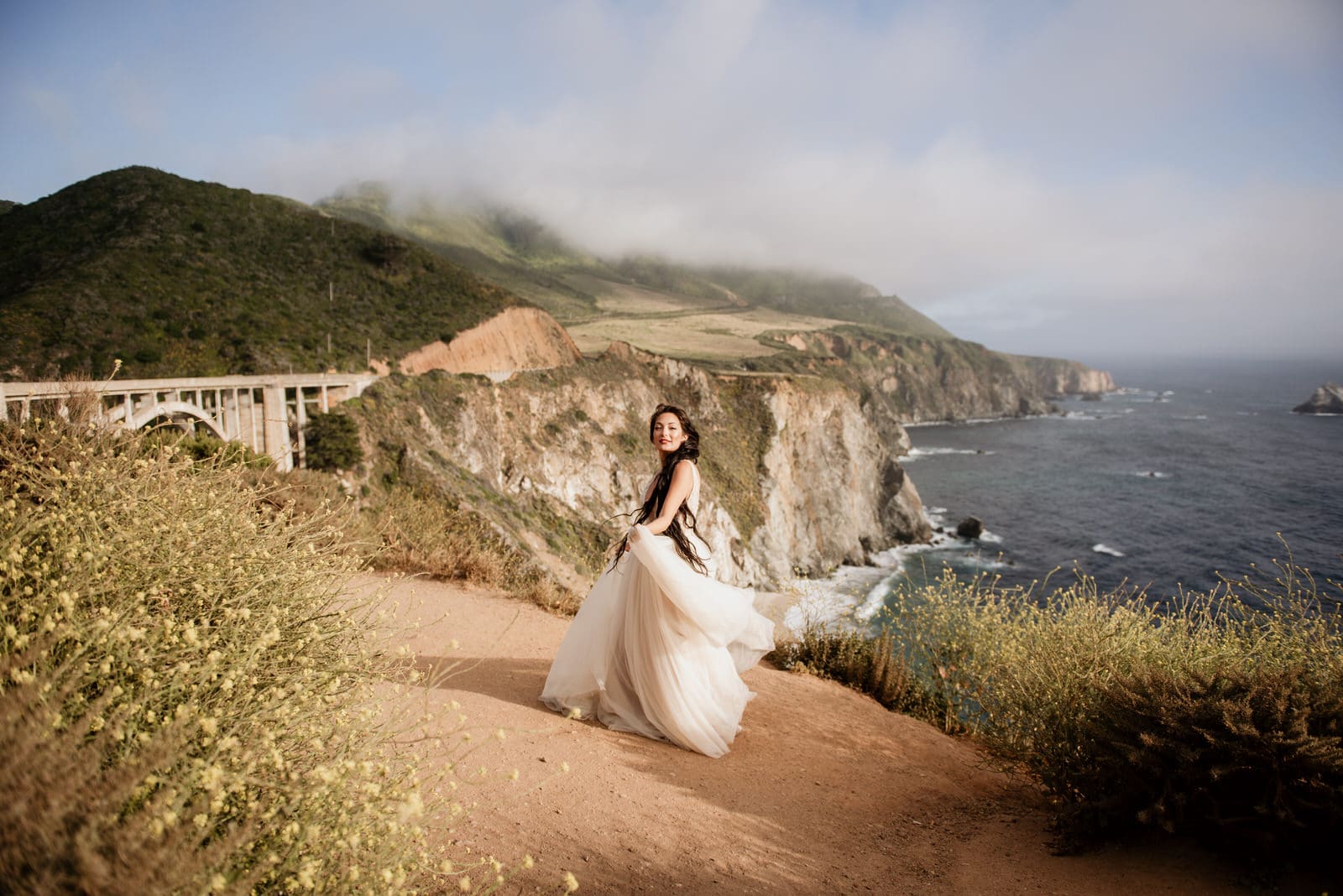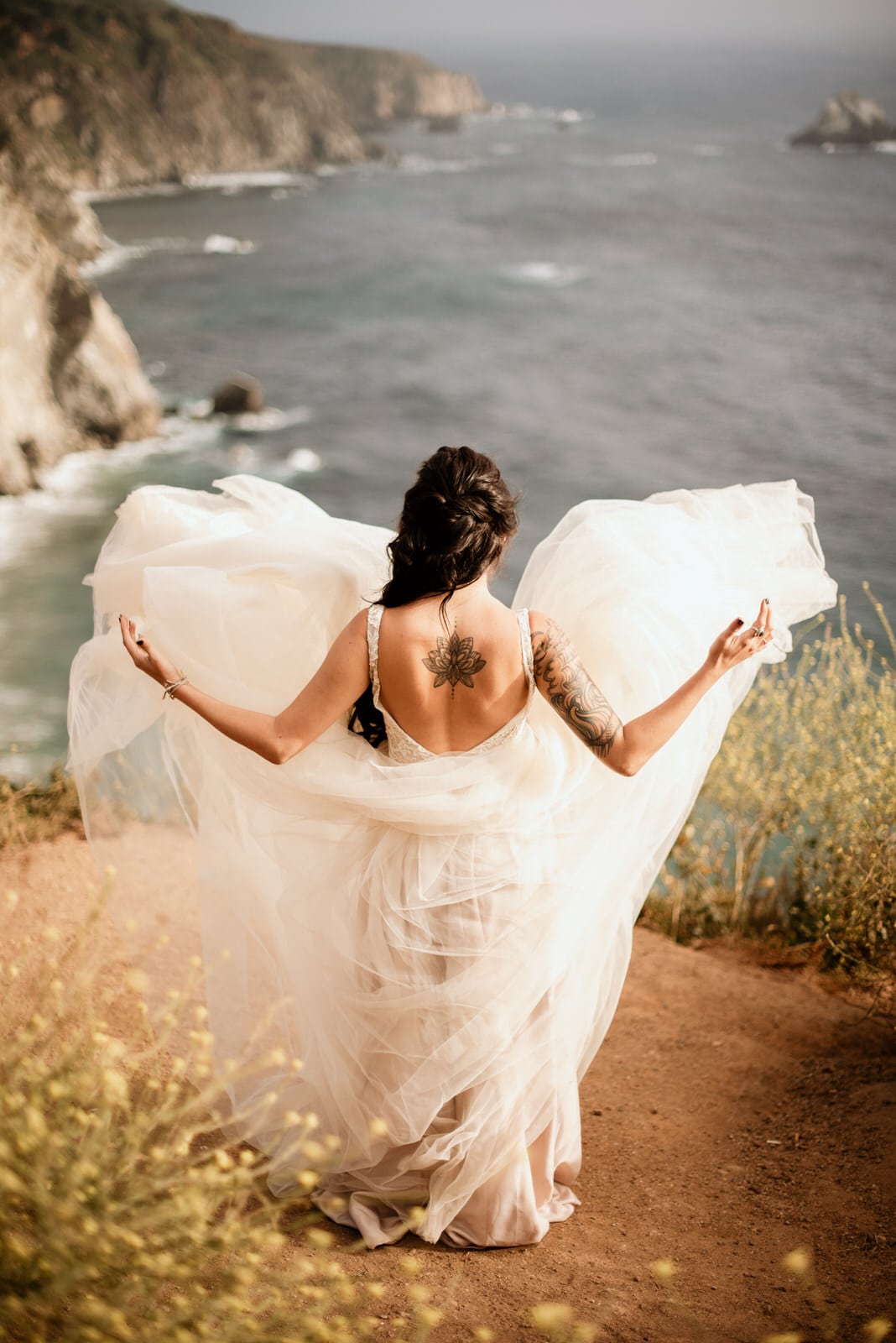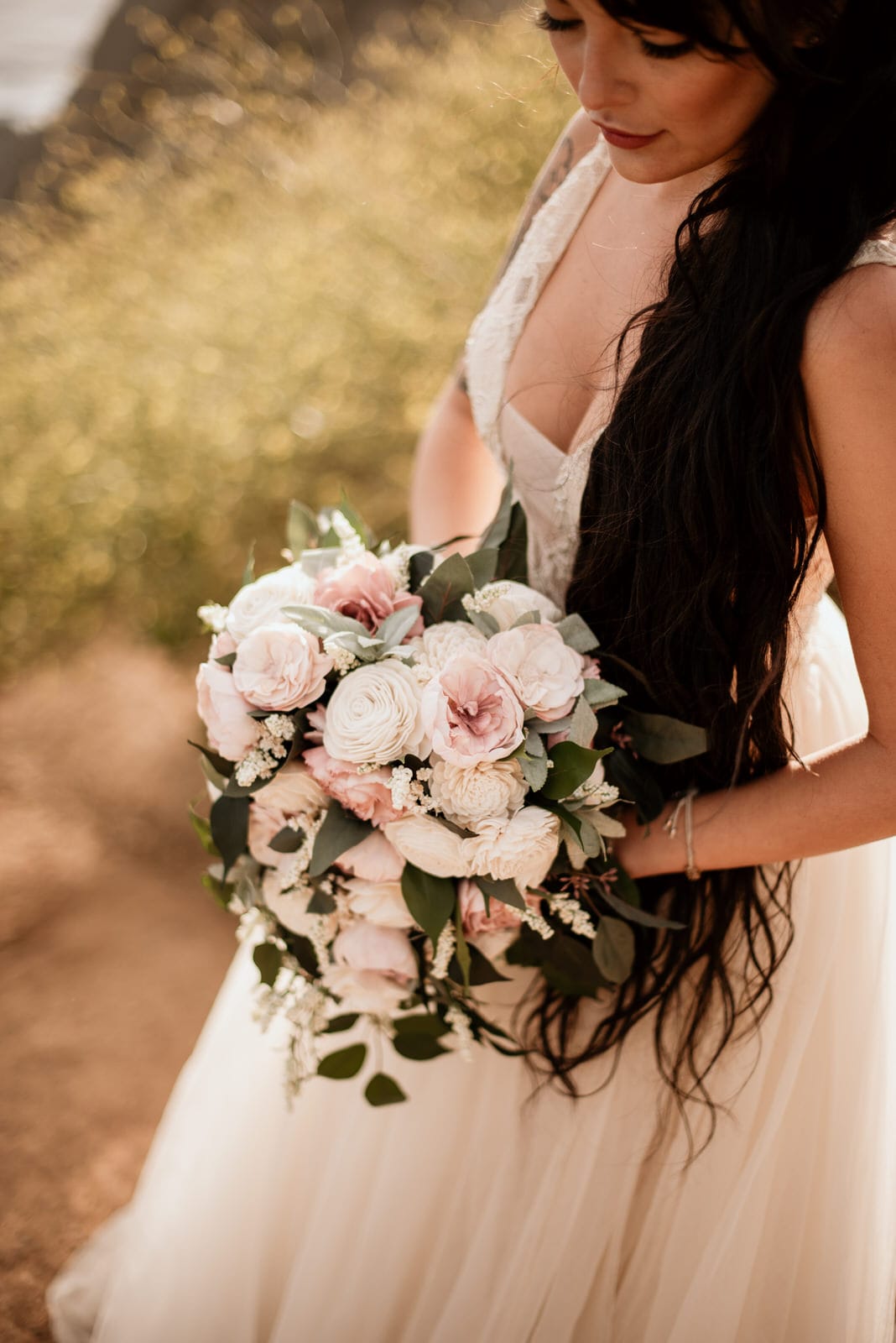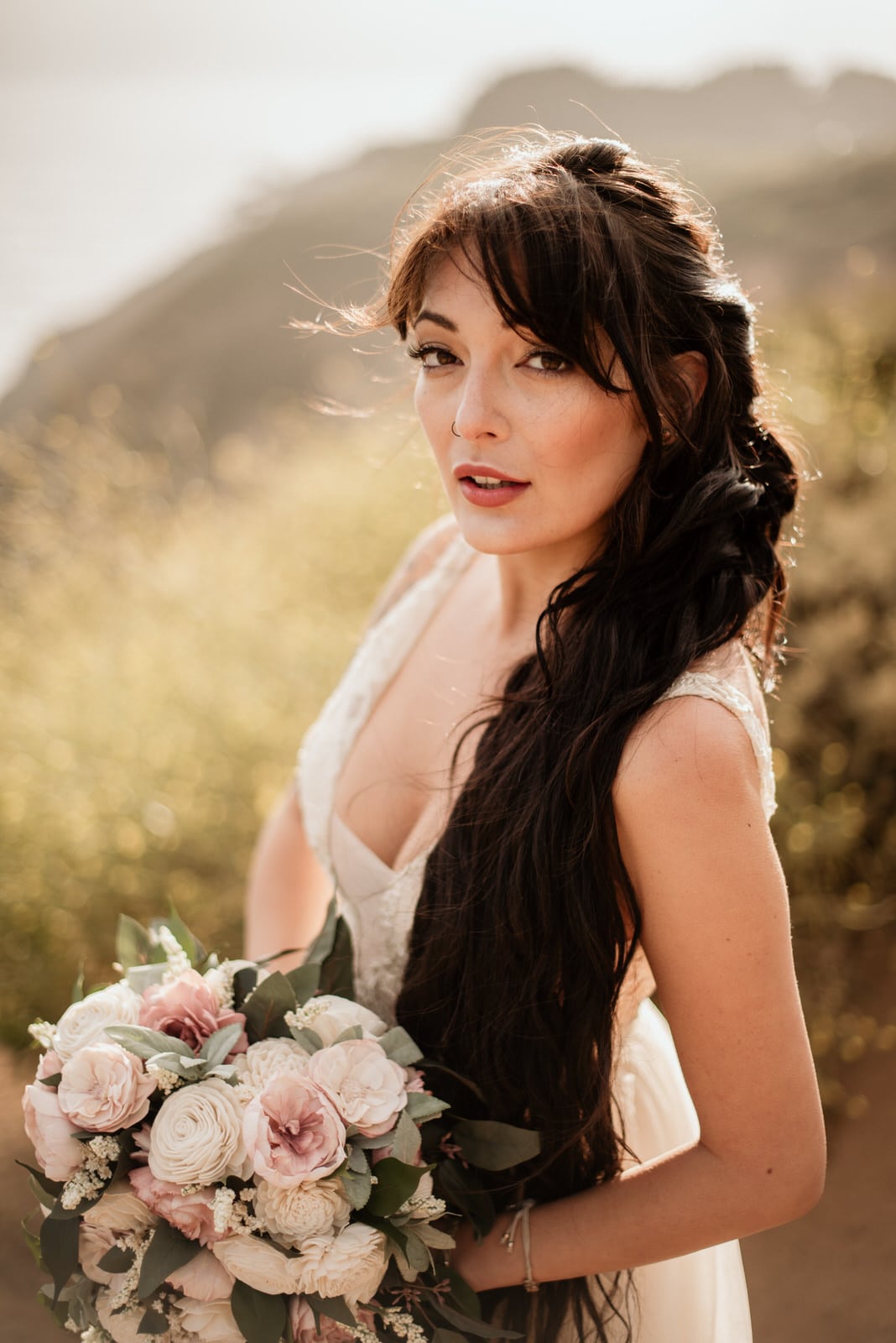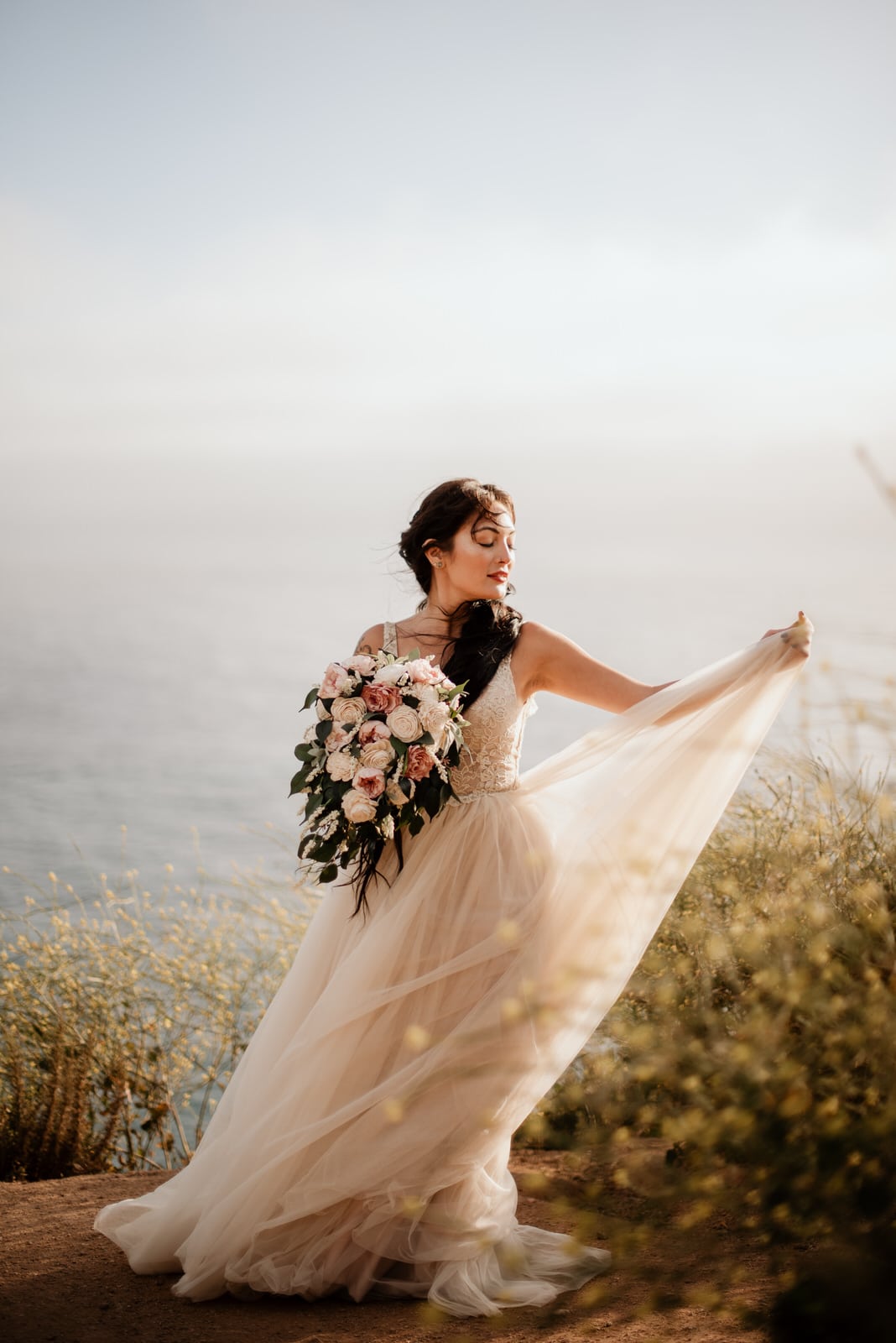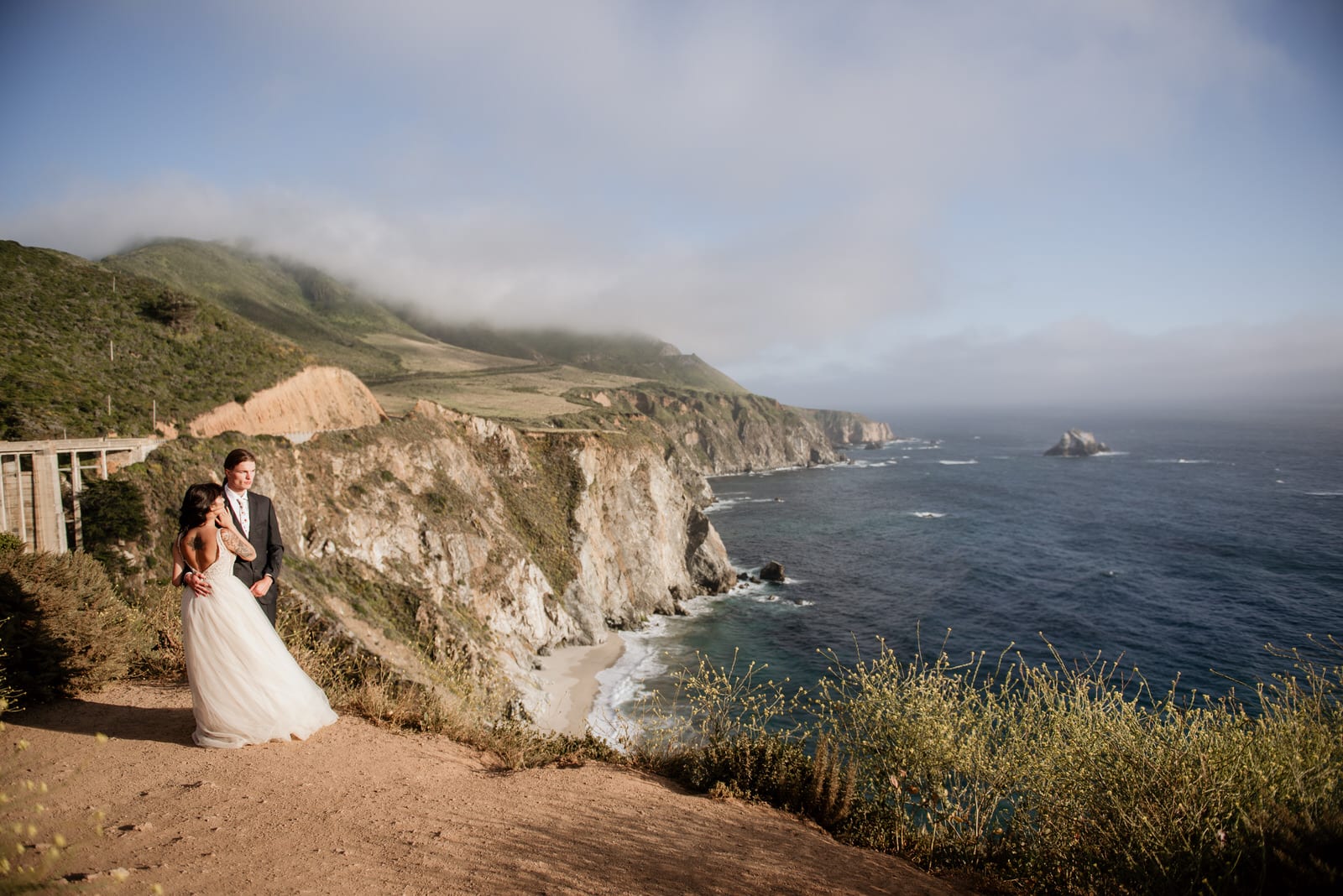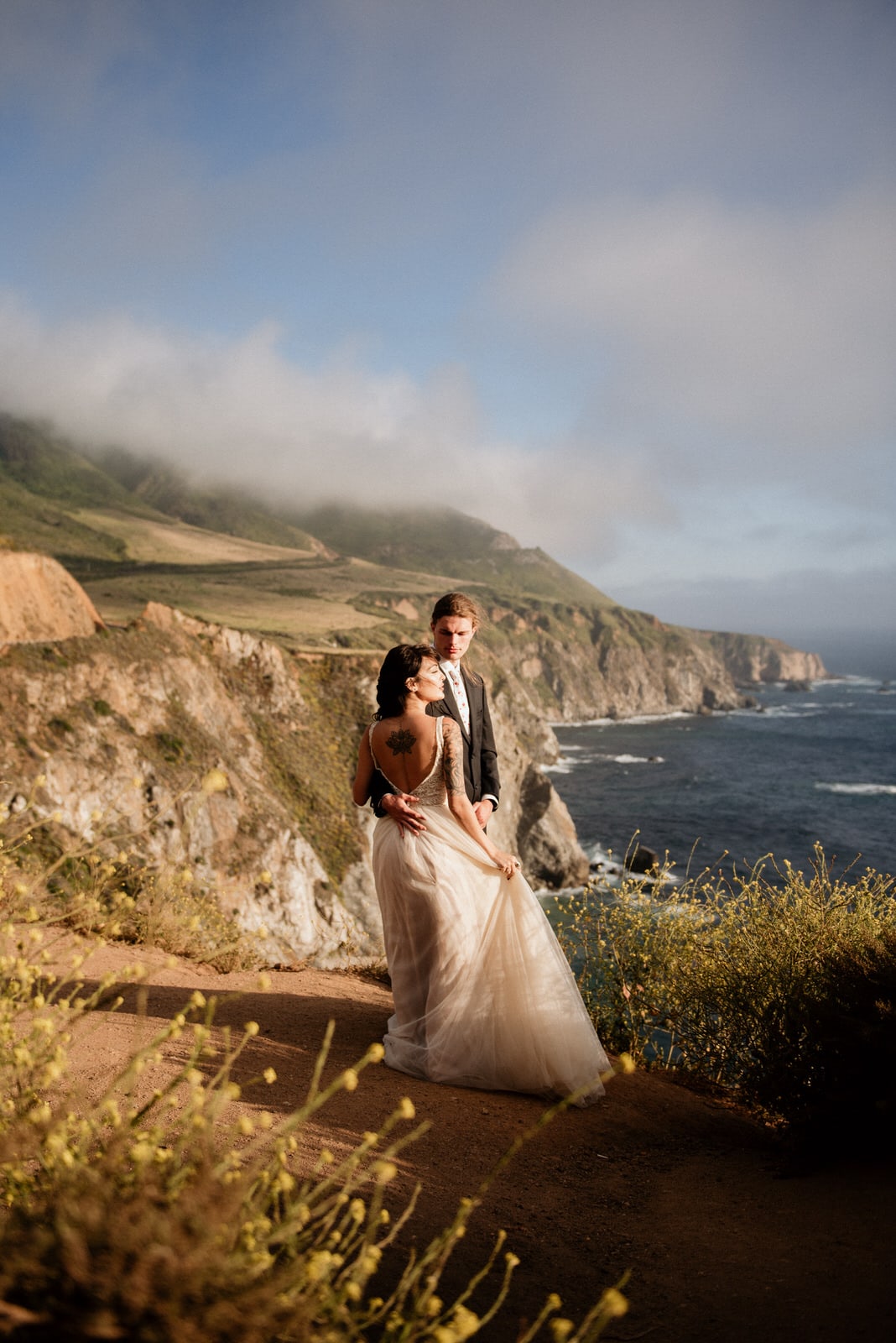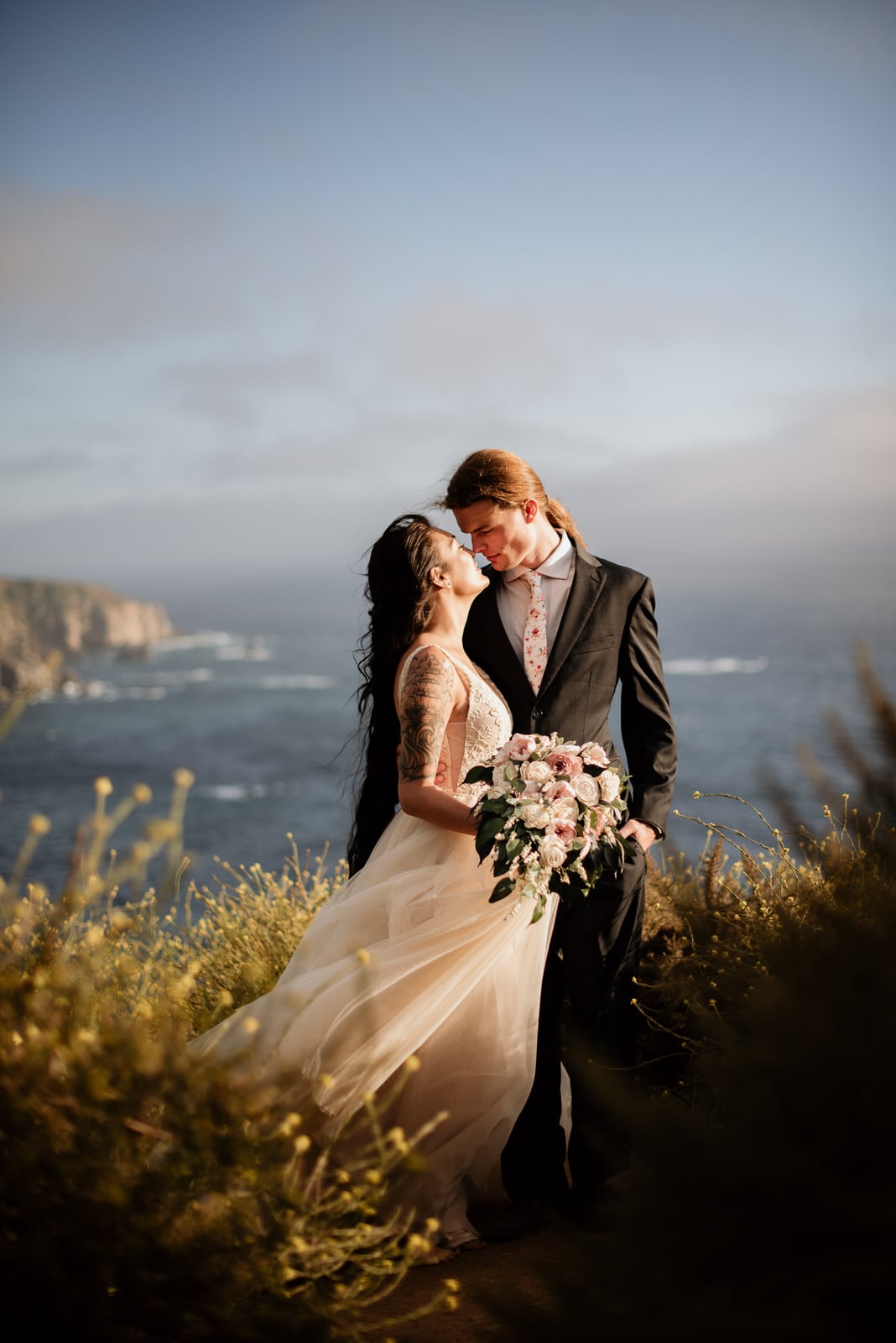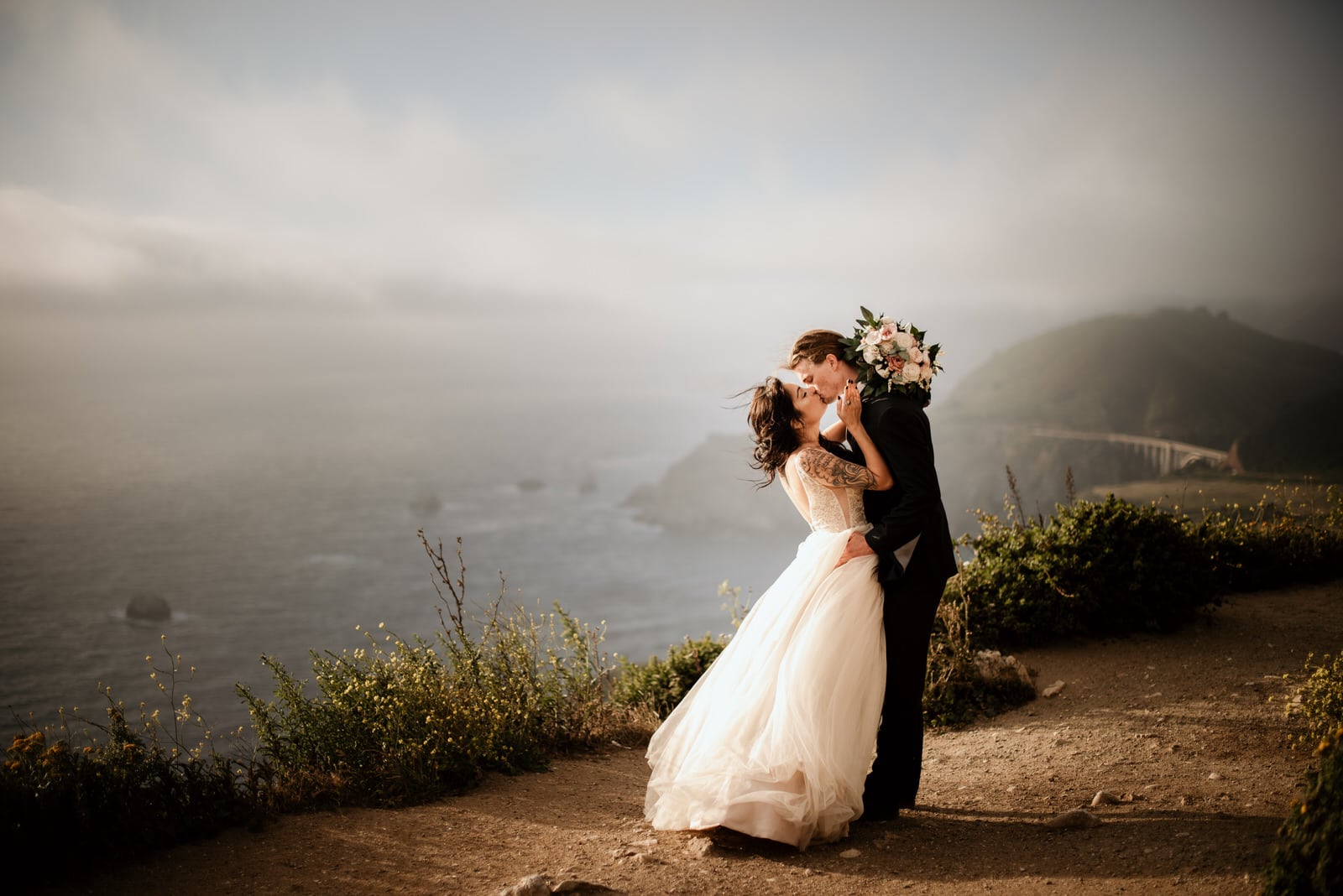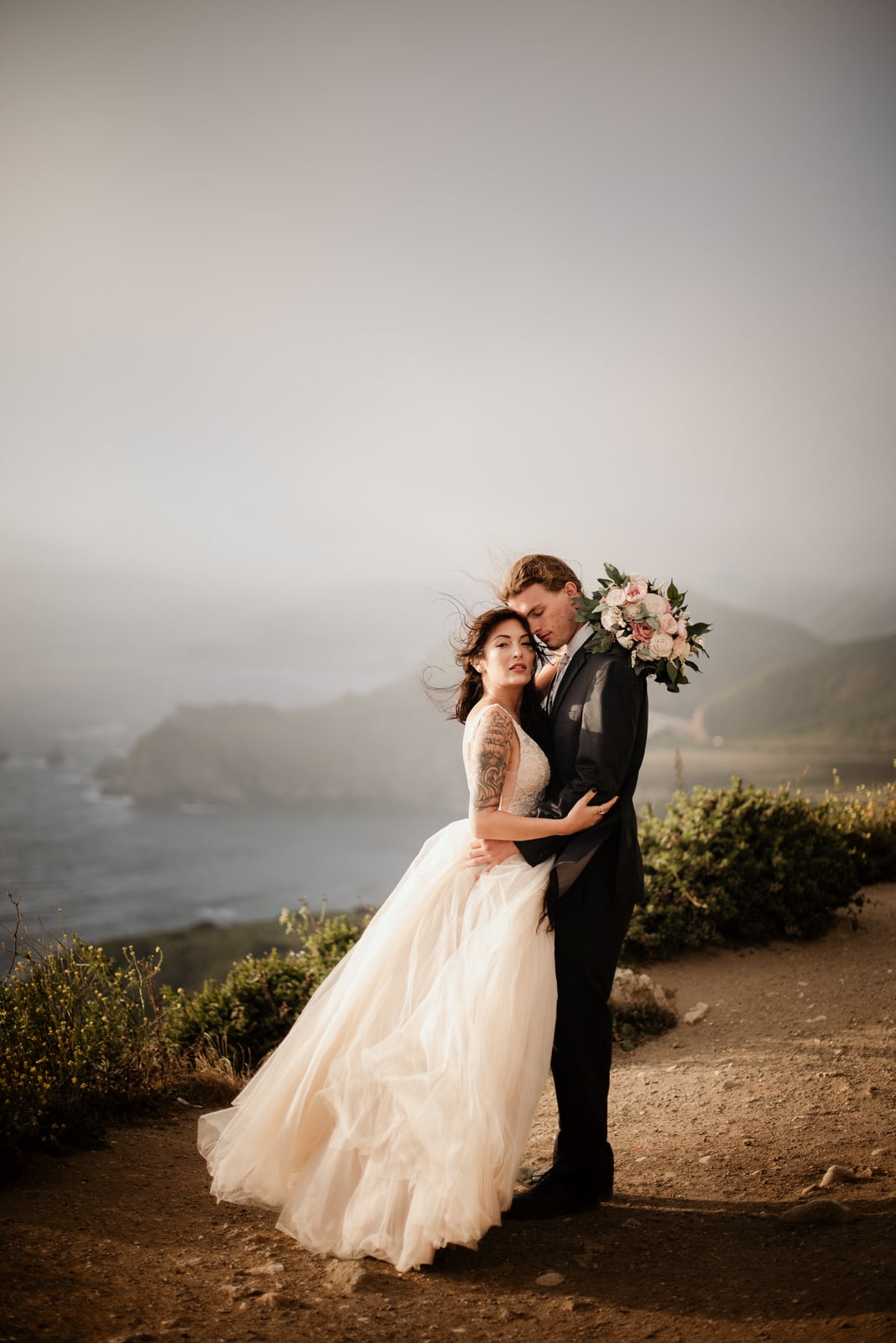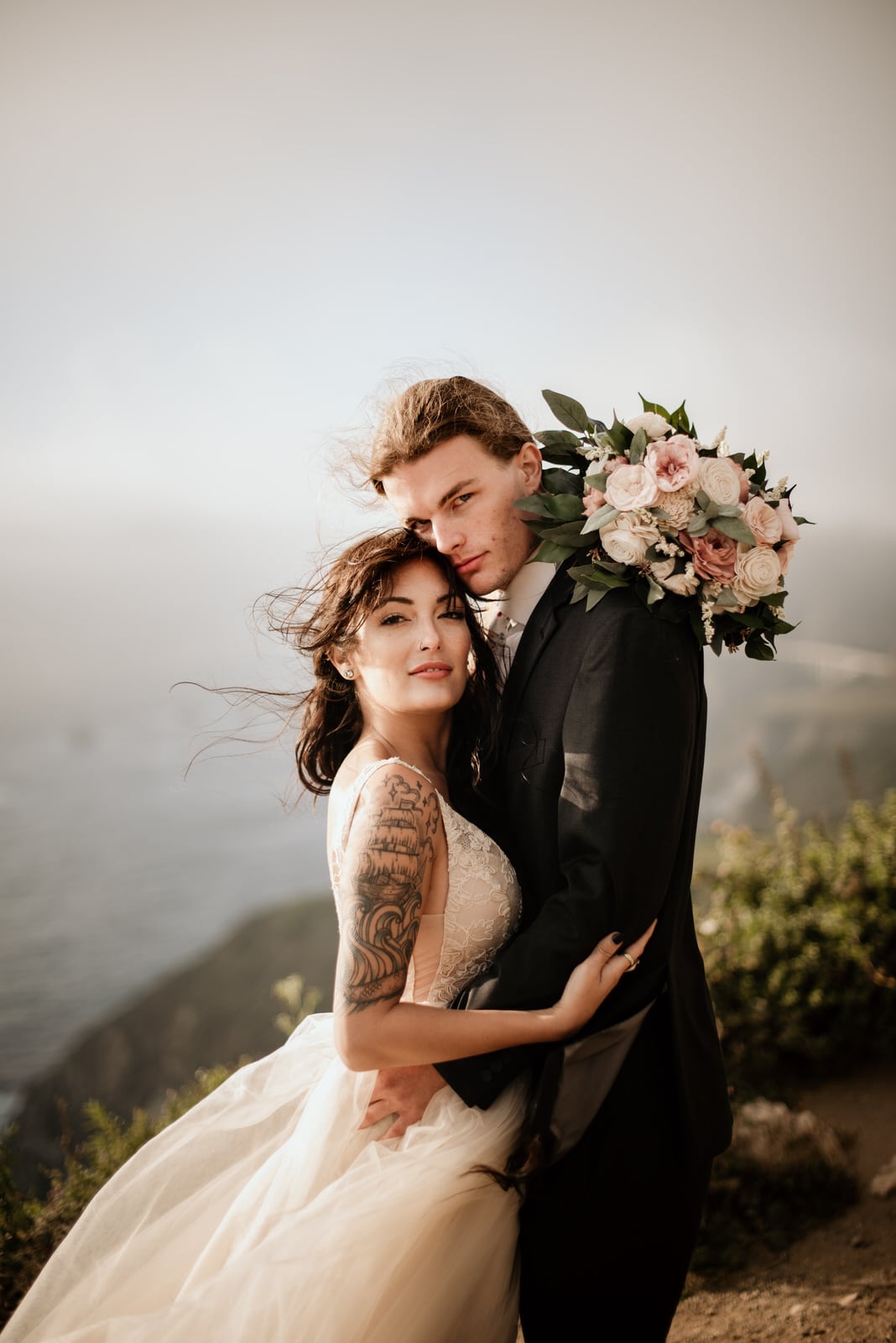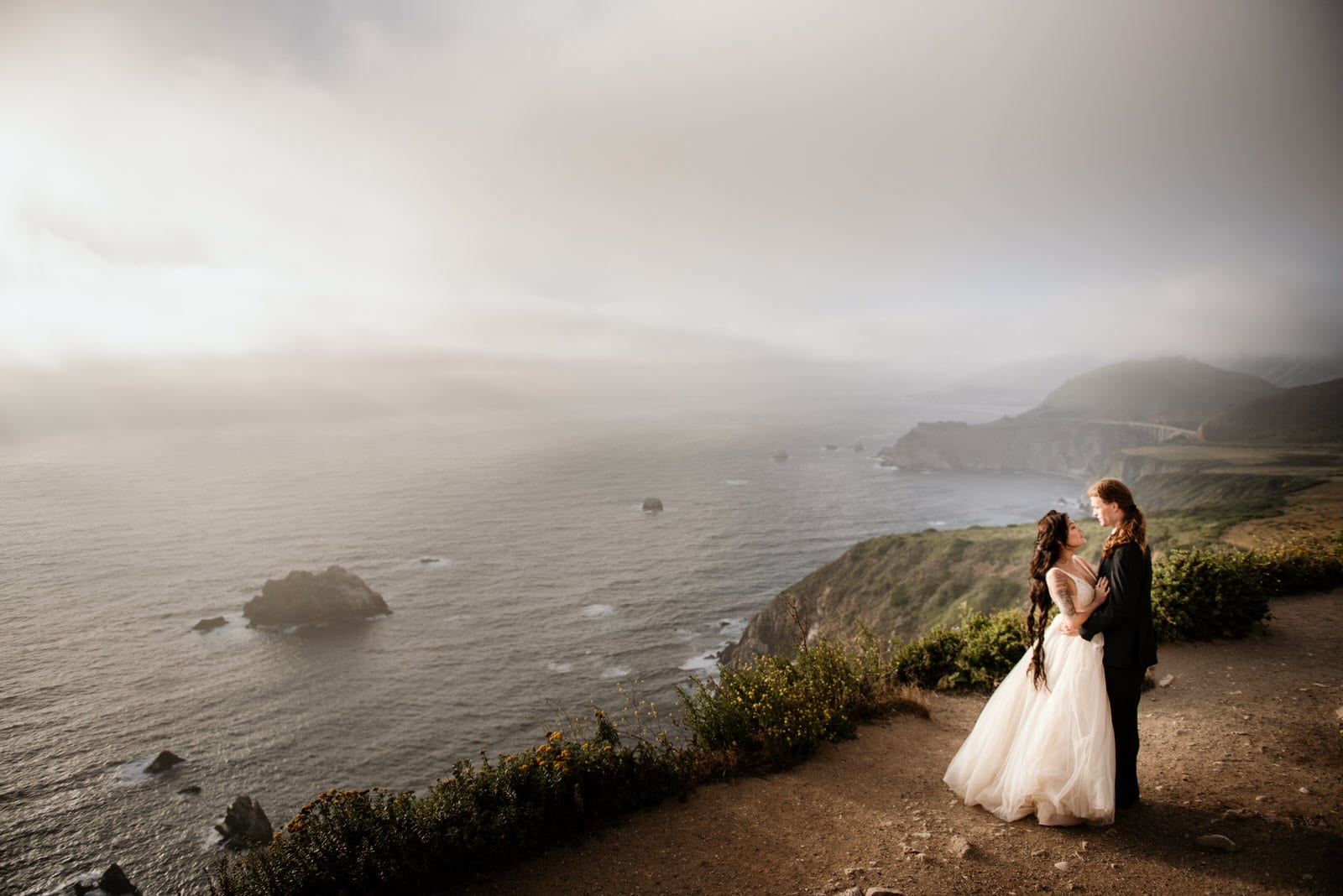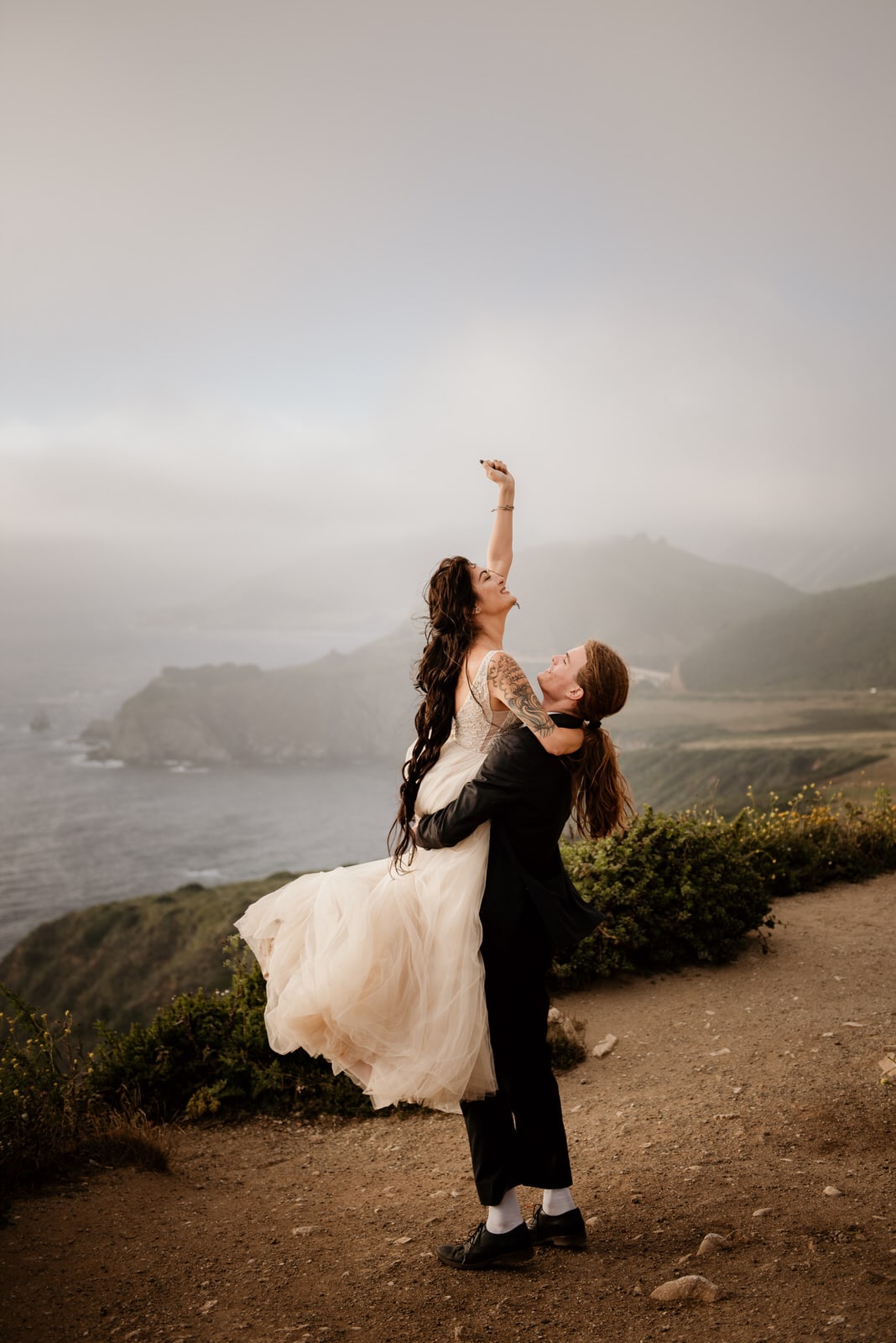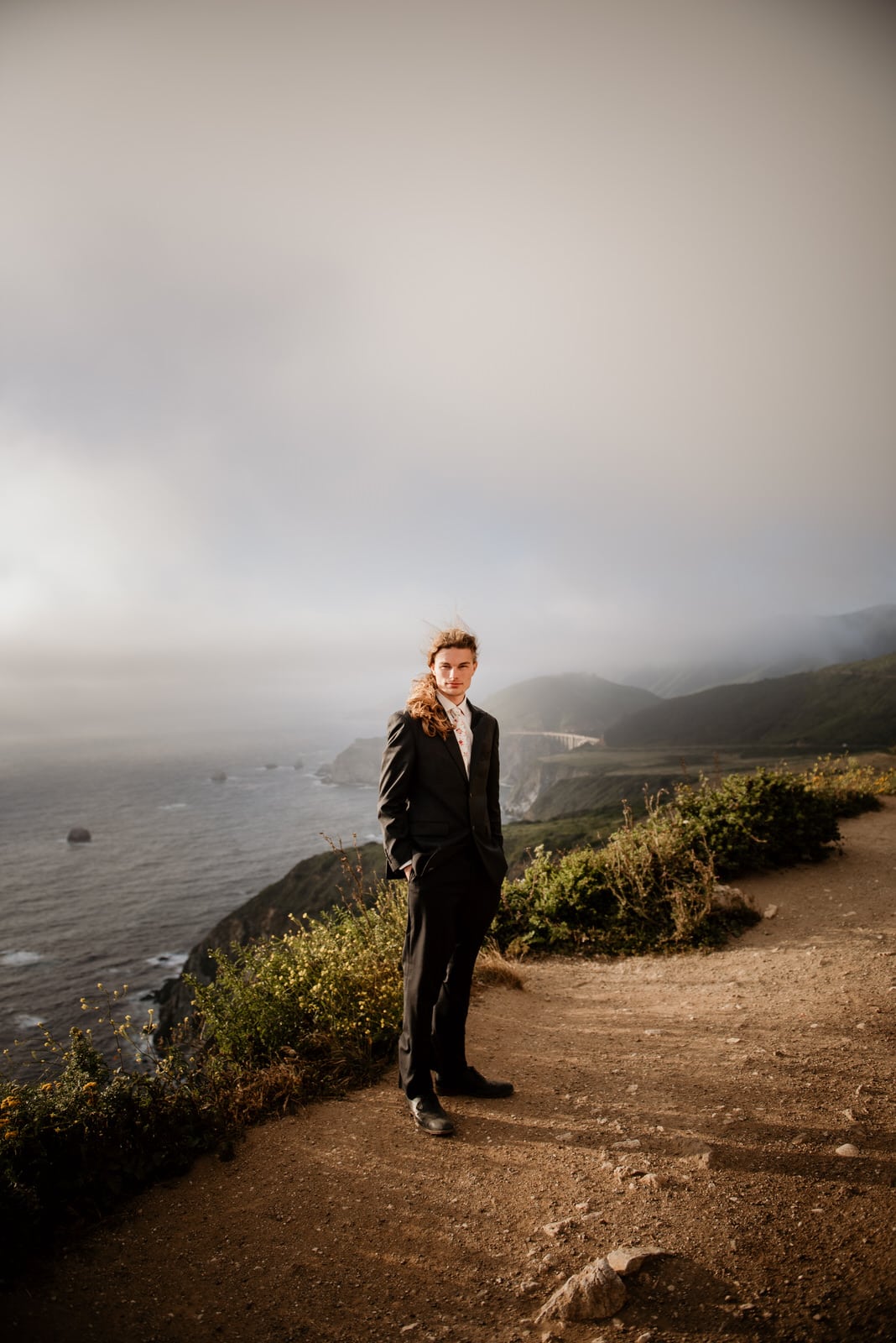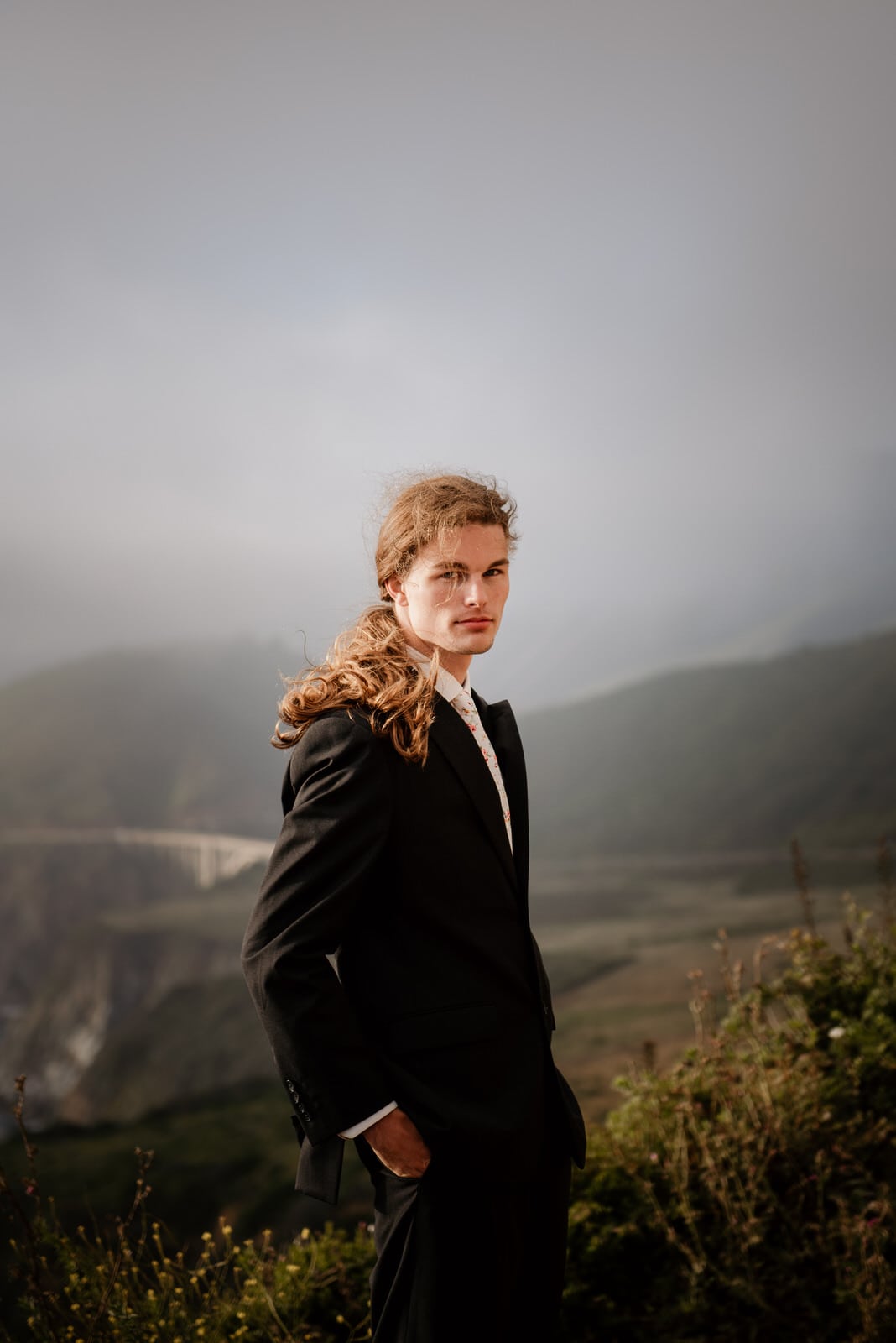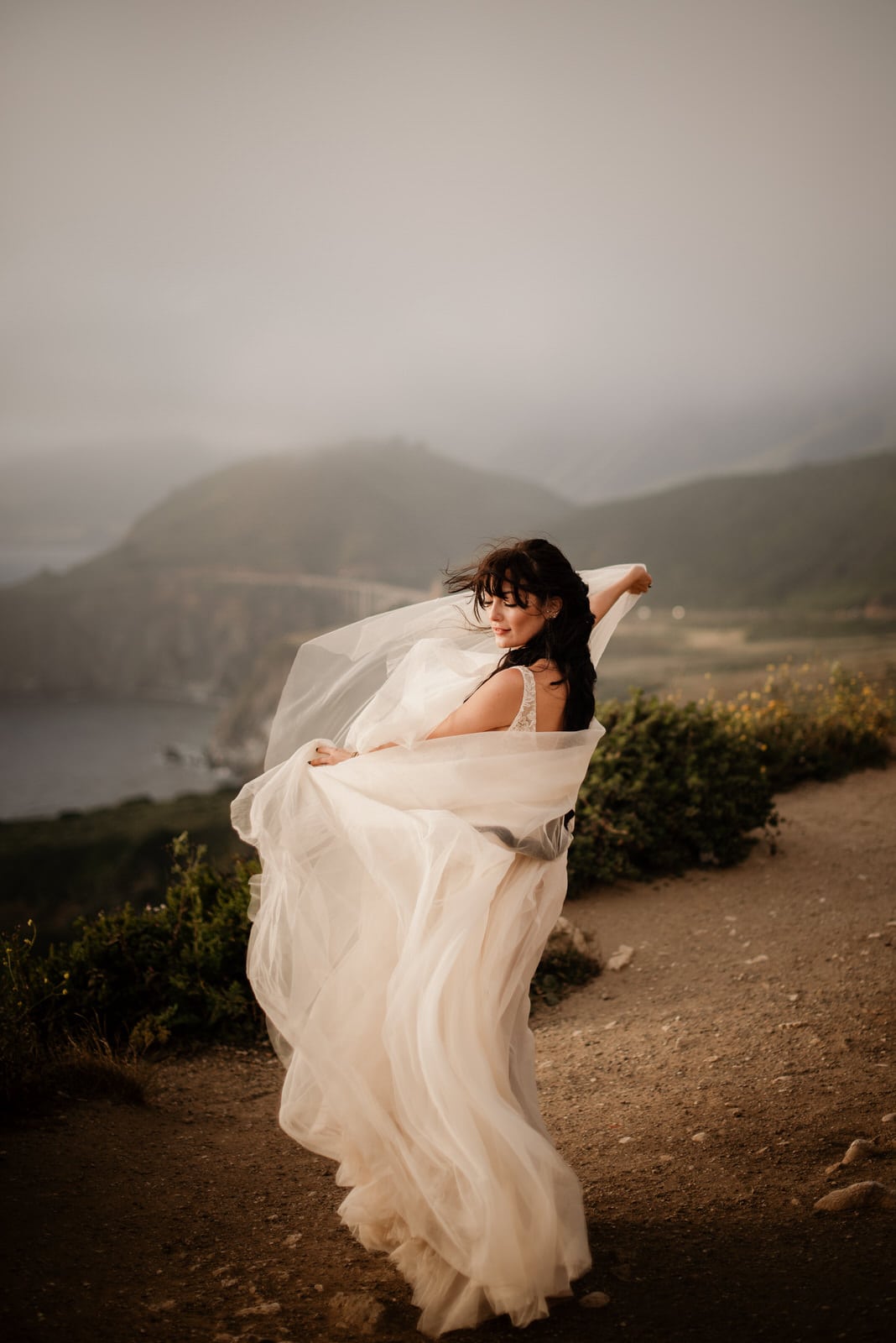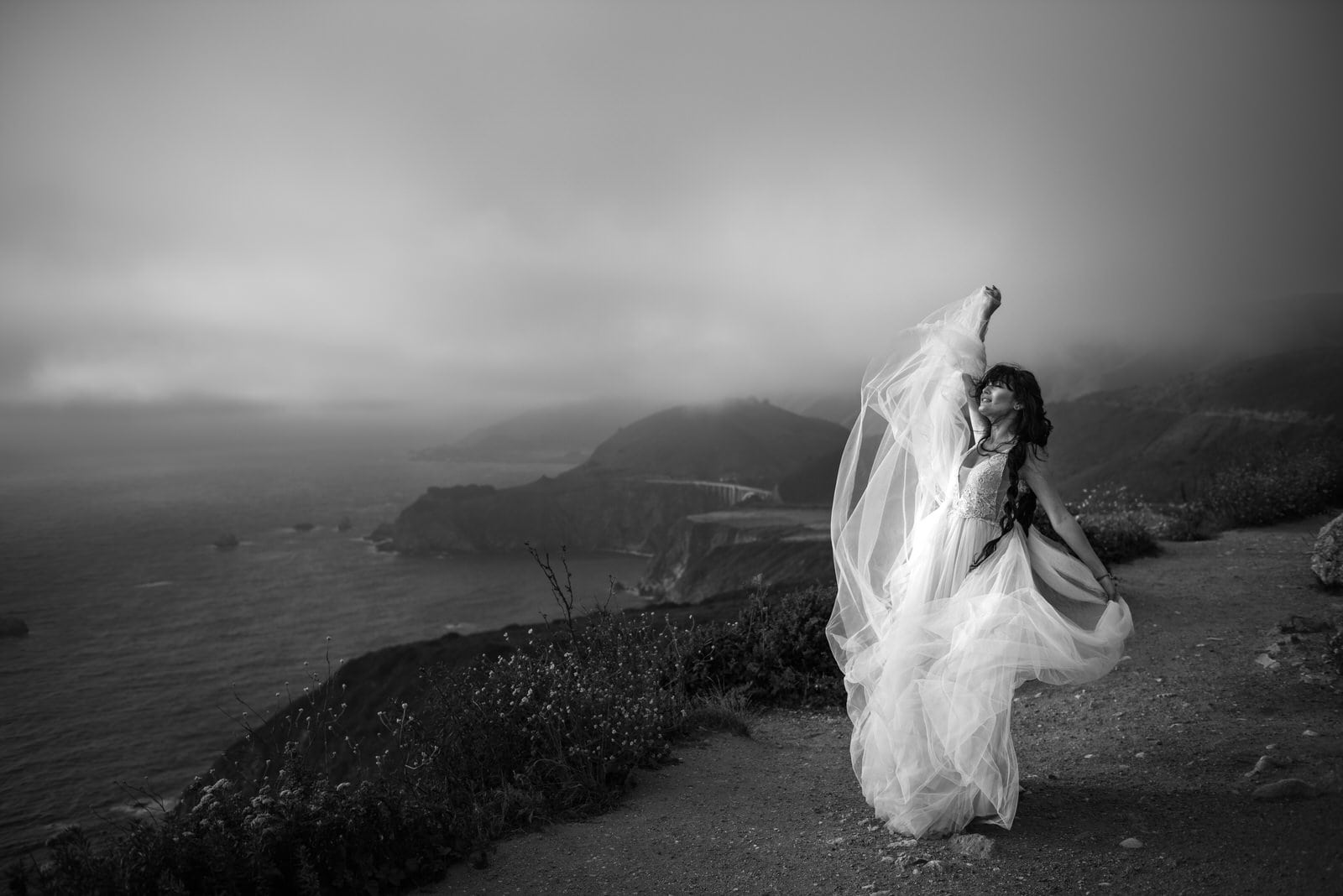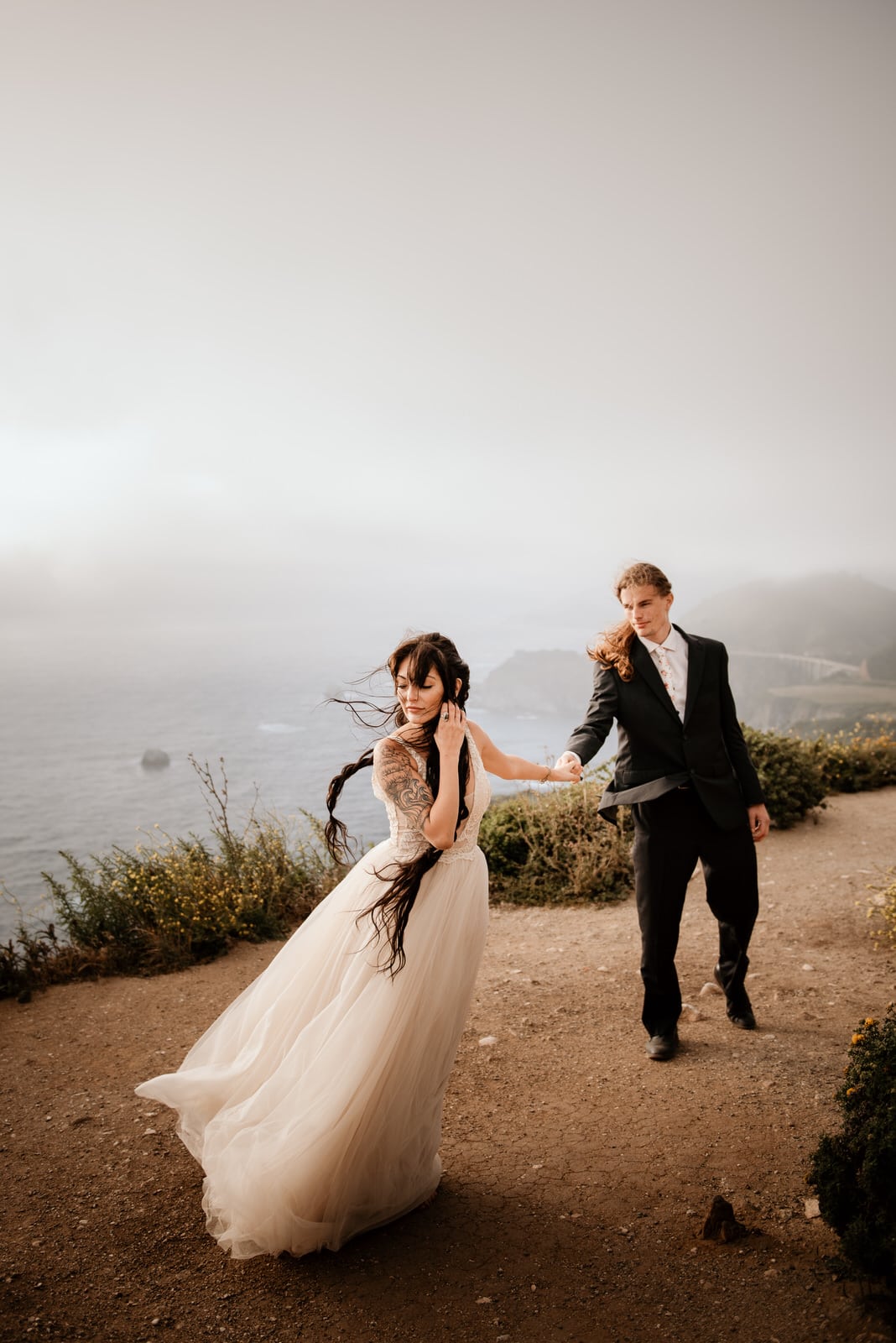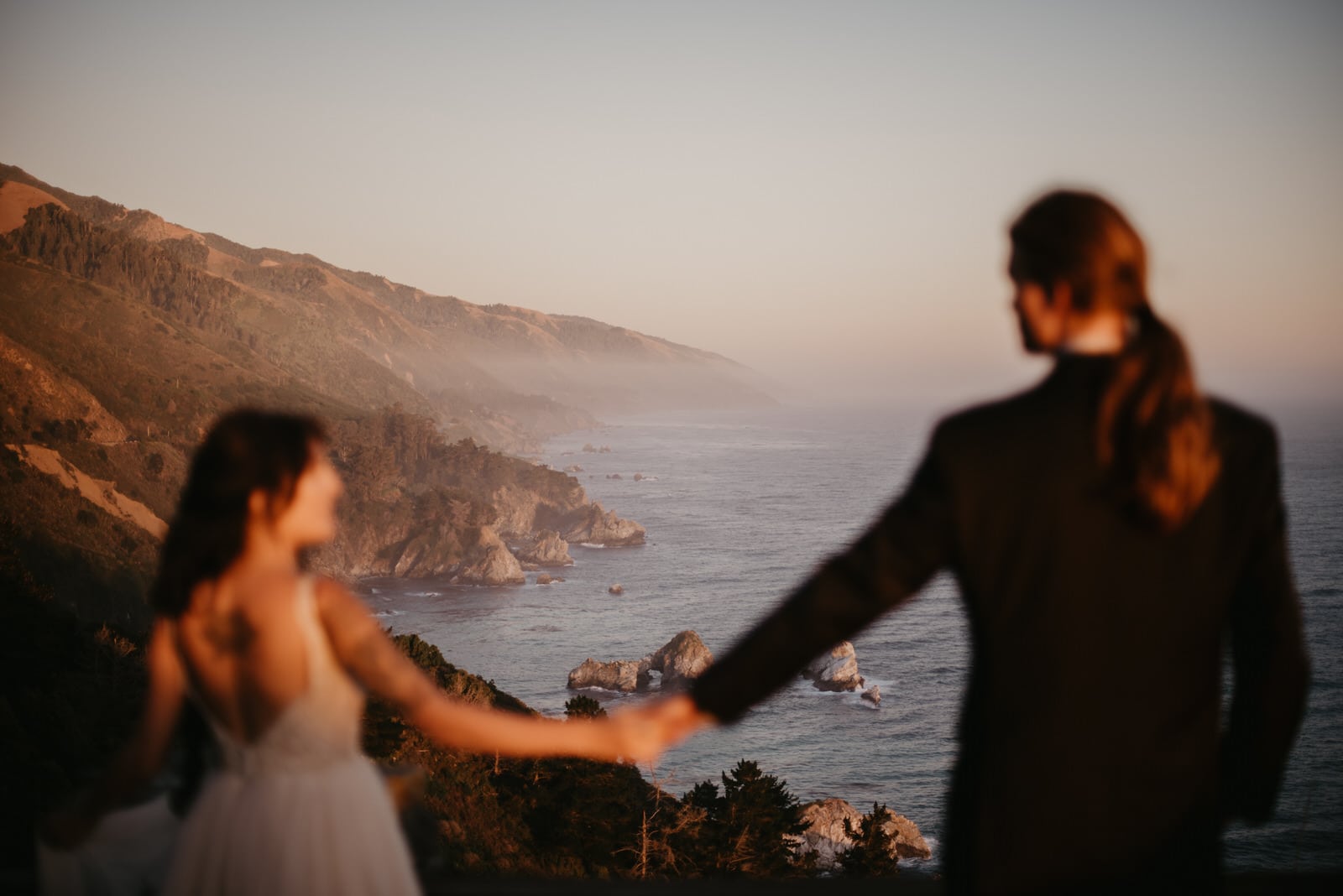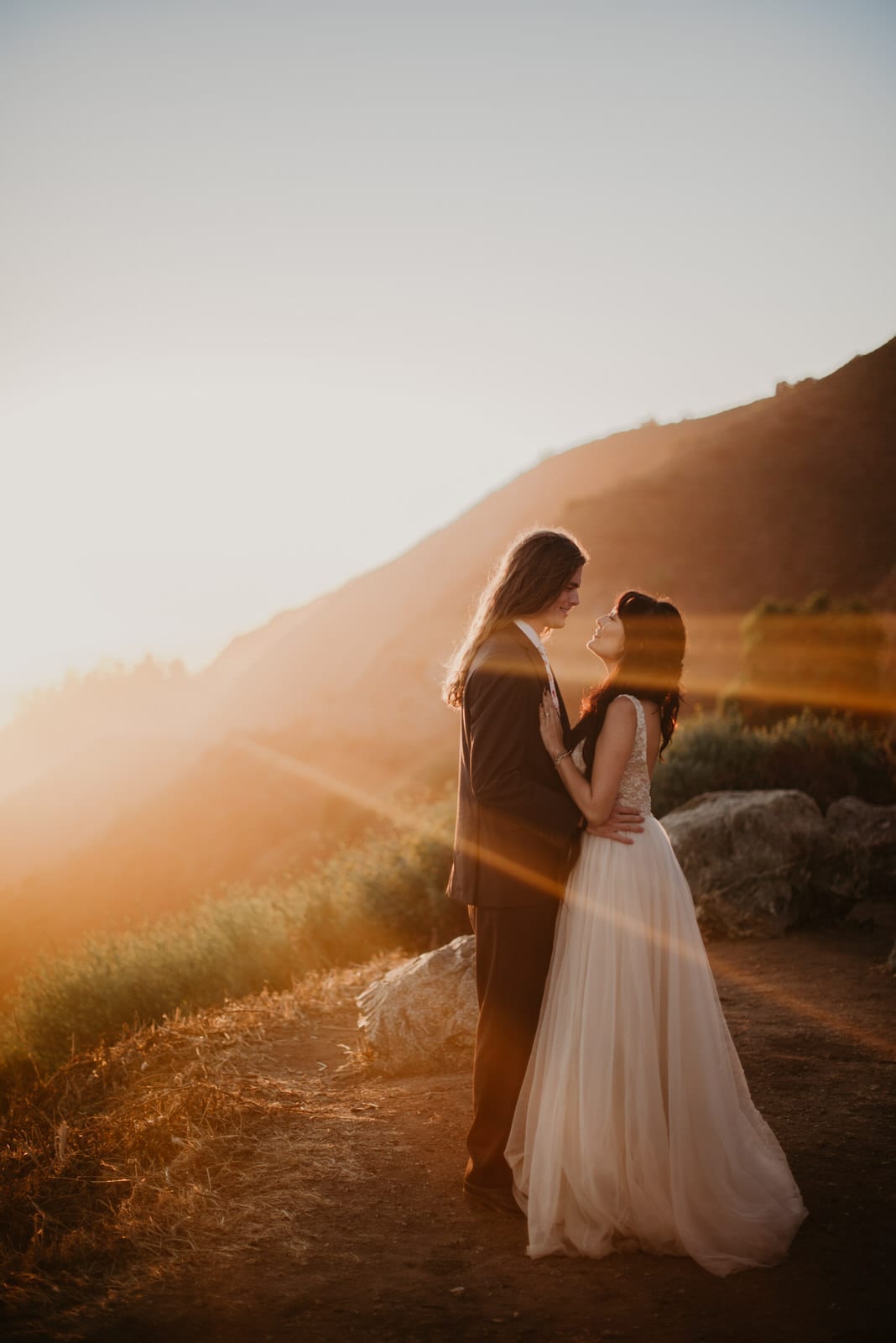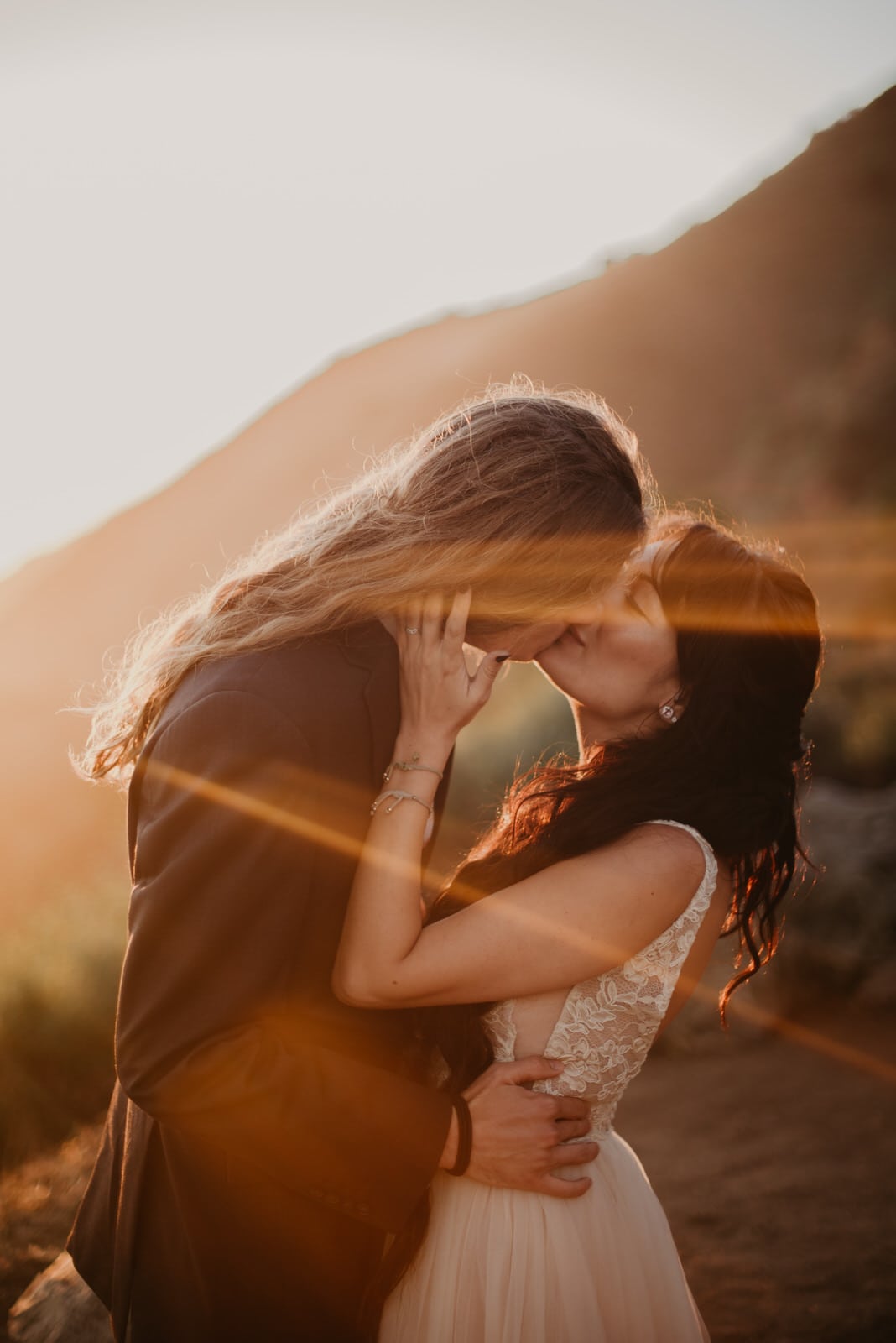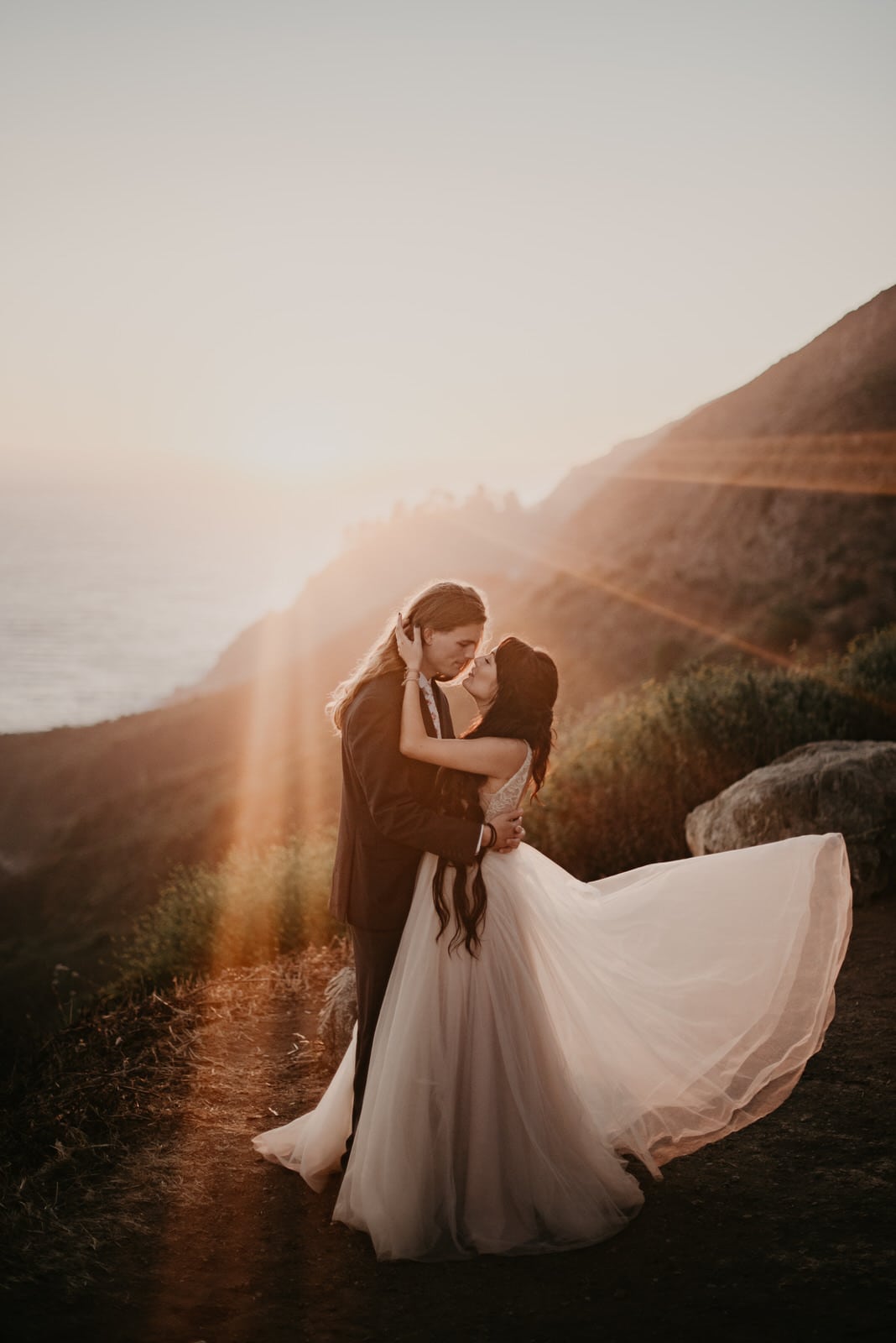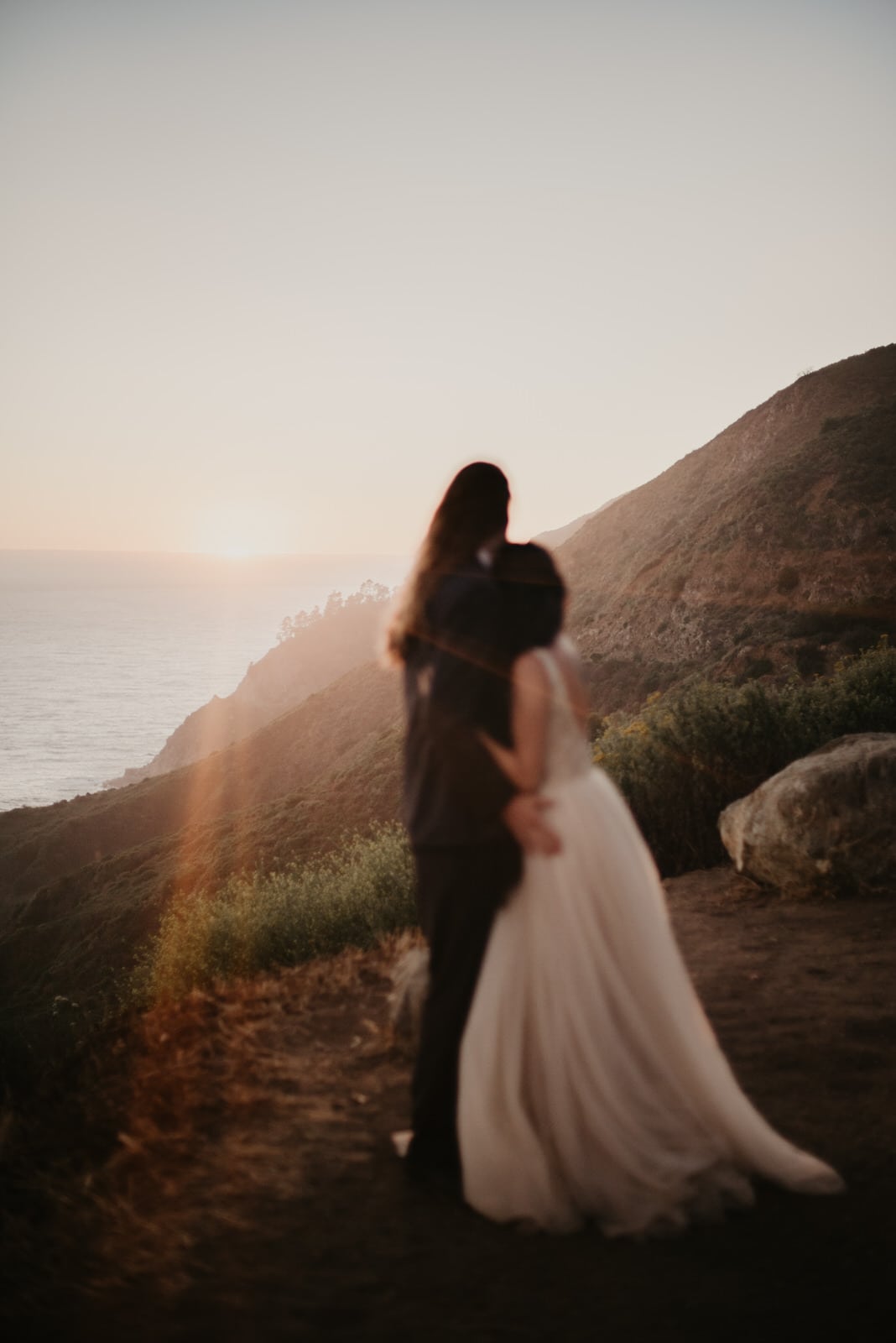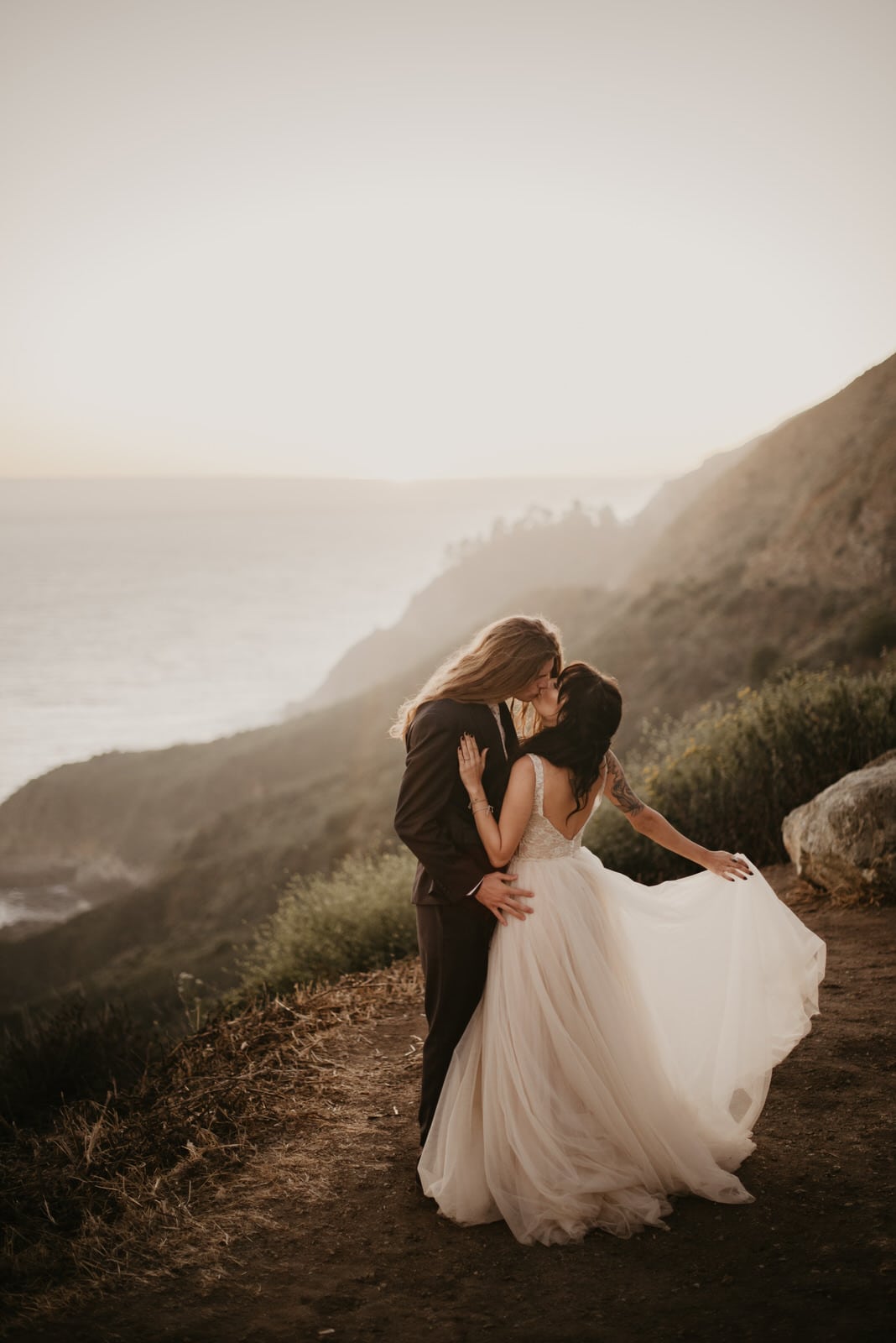 Looking for the perfect outdoor wedding venues to elope in California? Check out our recommendations here!