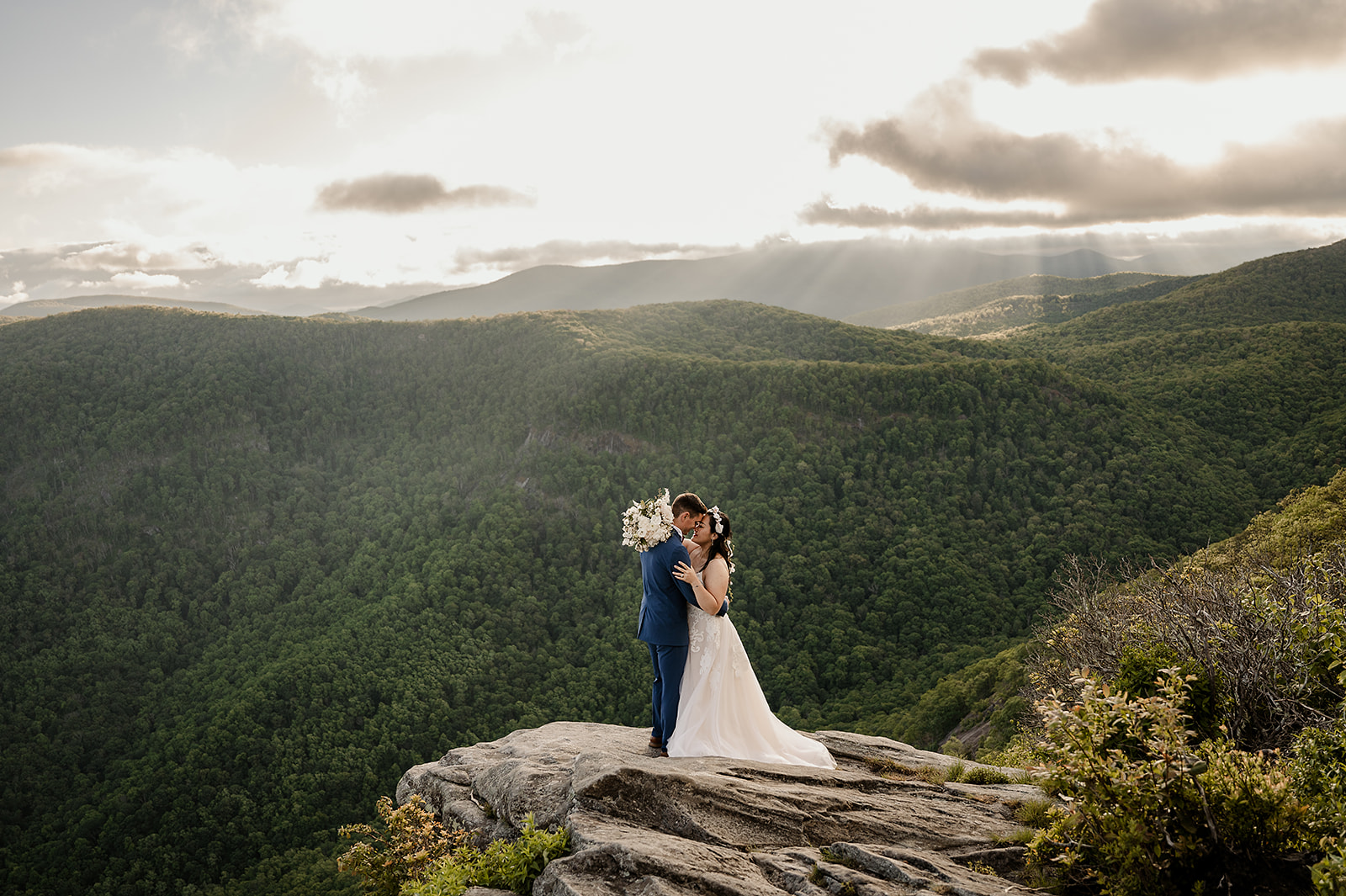 Elopement Packages Georgia
As Georgia elopement photographers, we'll guide you through how to elope in Georgia including the best locations, how much it costs, elopement packages in Georgia and more. Read below if you're thinking about eloping in Georgia!
An elopement is a wedding planned in an intentional way, putting all the focus on what is important to the couple and not including traditions or events that they don't value.
Some couples decide that they want to experience their elopement just the two of them and don't invite any guests- while others decide to invite a small guest count (usually less than 25) to have an intimate wedding. The old idea of running away with your significant other and secretly getting married isn't the only way to elope these days!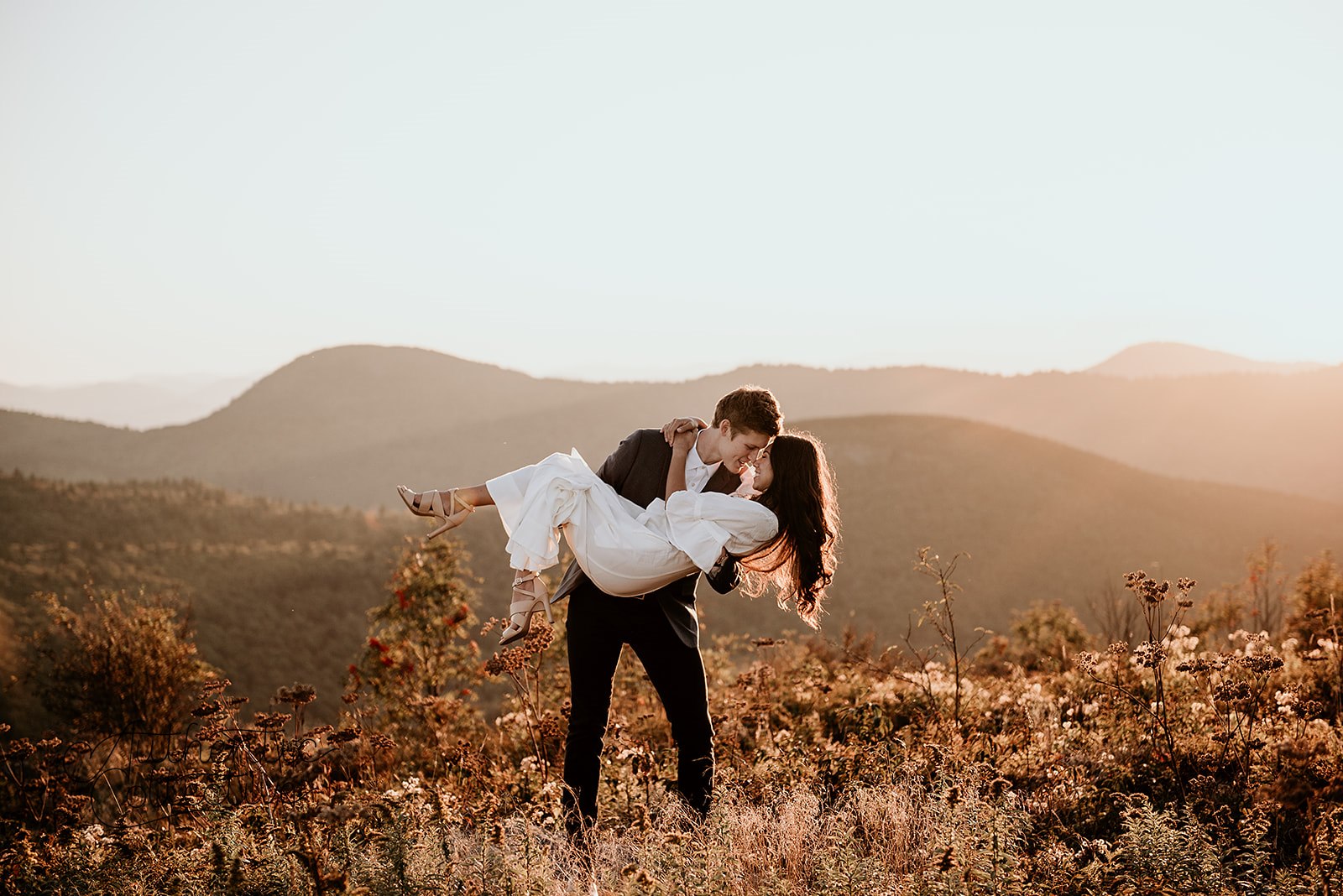 Best Places to Elope in Georgia
Whether it's the rushing waterfalls, rolling mountains or unique beaches that call you, Georgia has something for everyone. Below is a list of some of the most popular locations to elope in Georgia.
Helping our couples find the perfect location is a big part of what we do as Georgia elopement photographers. We provide our clients with custom location suggestions based on their preferences of scenery, accessibility, guest count and other details to make the process of choosing where to elope easy! We keep our favorite spots secret exclusively for our clients to keep the privacy of the locations, for an intimate experience.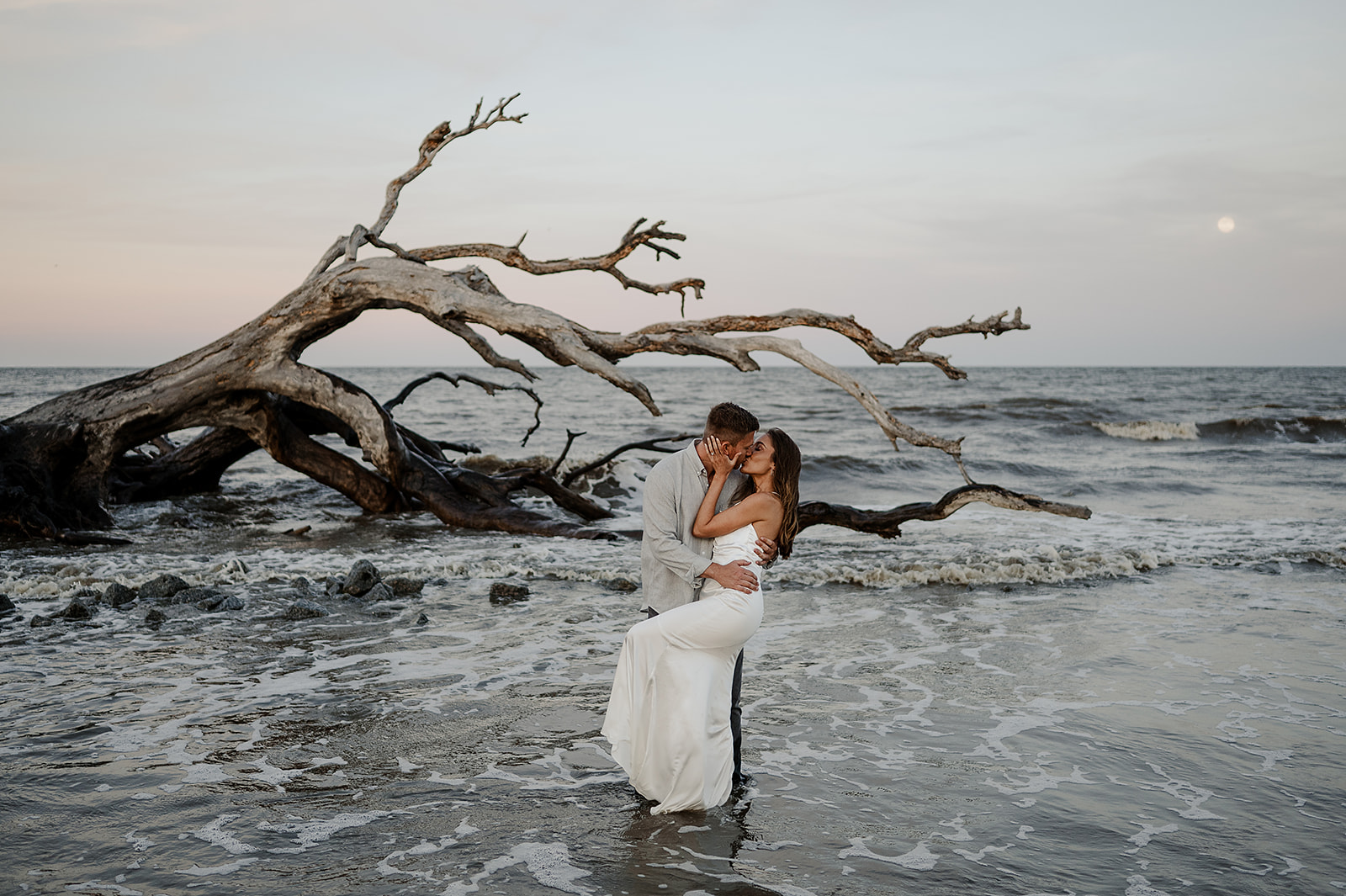 Here's a list of THE MOST POPULAR LOCATIONS to elope in Georgia:
From the North Georgia mountains and into North Carolina, there are so many stunning locations for your elopement. Here are some popular places to elope in the mountains:
Cloudland canyon, Yonah Mountain, Rabun Bald, the appalachian trail, or discover hidden gems in our location guide.
North Georgia is home to some stunning waterfalls that could make for a beautiful elopement location. There are a variety of falls that range from easily accessible locations, to secluded falls that require hiking to access. Here are some popular falls to consider:
CLOUDLAND CANYON, Amicalola Falls, Anna Ruby Falls, Tallulah Gorge, or discover hidden gems in our location guide.
If you're dreaming of a romantic beach elopement, the coast of Georgia is the perfect spot. If you want to get married by the ocean or under spanish moss filled trees, consider these areas:
Savannah, St. Simons Island, cumberland island, Tybee Island, or find hidden gems in our location guide.
Georgia is home to many serene lakes that are perfect for elopements and intimate weddings. You can end your day with a water activity like boating, kayaking, swimming, etc!
lake lanier, lake chatuge, lake oconee, lake blue ridge, sweet water creek, or discover hidden gems in our location guide.
If you want the classic city look with the iconic skyline in the background, consider eloping in Atlanta! Here are some popular locations in Atlanta for your intimate wedding:
piedmont park, atlanta botanical gardens, ponce city market, swan house, or discover hidden gems in our location guide.
Contact me to schedule your free discovery call! We'll get to know each other and learn about your vision for your elopement. You'll choose an available date and we'll discuss location options.
Once you're booked, I'll provide you with vendor recommendations and a custom timeline. I provide a planning guide and resources to keep you on track throughout the process, and be there to help along the way.
You two will get married and have the best day ever, and I'll be by your side capturing each moment as it unfolds. You'll receive sneak peek photos within 1 week, and your full gallery of beautiful images within 2-3 months.
Georgia Elopement Packages
Photo Coverage, Location Guidance & TImeline
In addition to photography coverage..
You'll receive photo coverage, location guidance to help choose where you'd like to elope, as well as a custom timeline crafted around your day.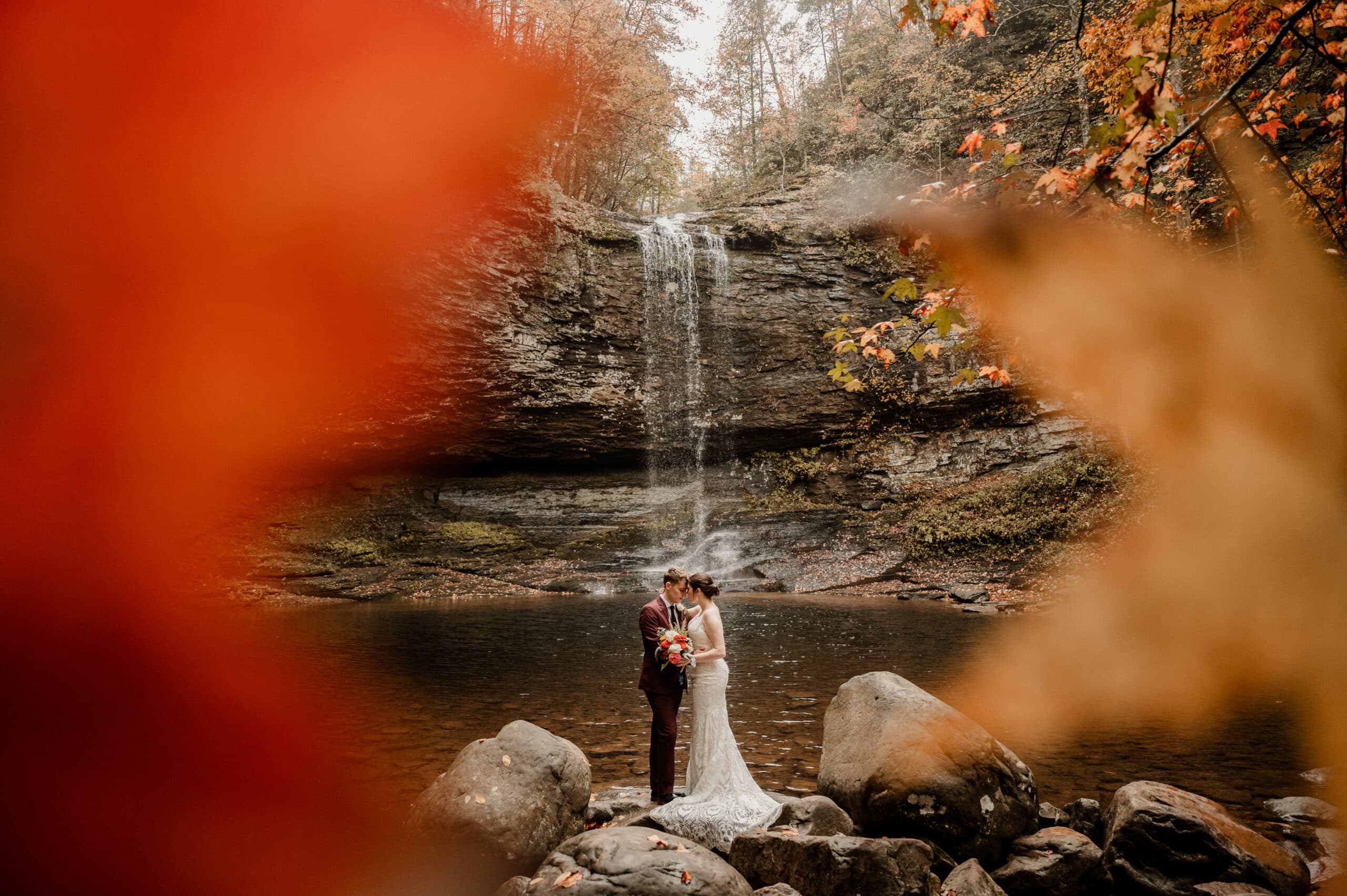 During the day I'll help you out with posing guidance and direction for candid and beautiful photos- no experience necessary from you!
ONLINE GALLERY & PRINT SHOP
After the elopement you'll receive a preview within a week and your full online gallery of edited images within 2-3 months. Connected to an online store for seamless printing.
The best time to elope in Georgia
Spring and fall are the best times to elope in Georgia due to the mild weather and beautiful scenery. Spring offers lots of flowers and fresh blooms, while autumn provides fall foliage for stunning backdrops. Summers are long, hot and very humid while winters are cold and short with snow being very rare.
How to choose when to elope
When you are deciding what time of year to elope, you should consider:
1) What type of weather are you hoping for? Do you prefer the warm or cold?
2) What type of landscapes/scenery are you hoping for?
3) What type of activities do you want to do on your day?
When planning your elopement you should choose a weekday to provide you with the most intimate experience, avoiding crowds of tourists that are more prevalent on weekends. Another benefit of a weekday elopement is that more vendors will be available and some even offer special pricing. Lastly, if you end up choosing a location that requires a reservation it will be much easier to secure a reservation for a weekday.
The best lighting for photography occurs in the morning around sunrise and in the evenings around sunset, when the sun is low providing a golden glow. We recommend avoiding shooting mid-day when the sun is directly overhead, as this isn't as flattering for portraits.
Sunrise offers the best chance to have the location to yourselves, while sunset doesn't require such an early wake up. Some locations will look better in the morning while others will look better in the evening. Your photographer will provide guidance for you on which is best!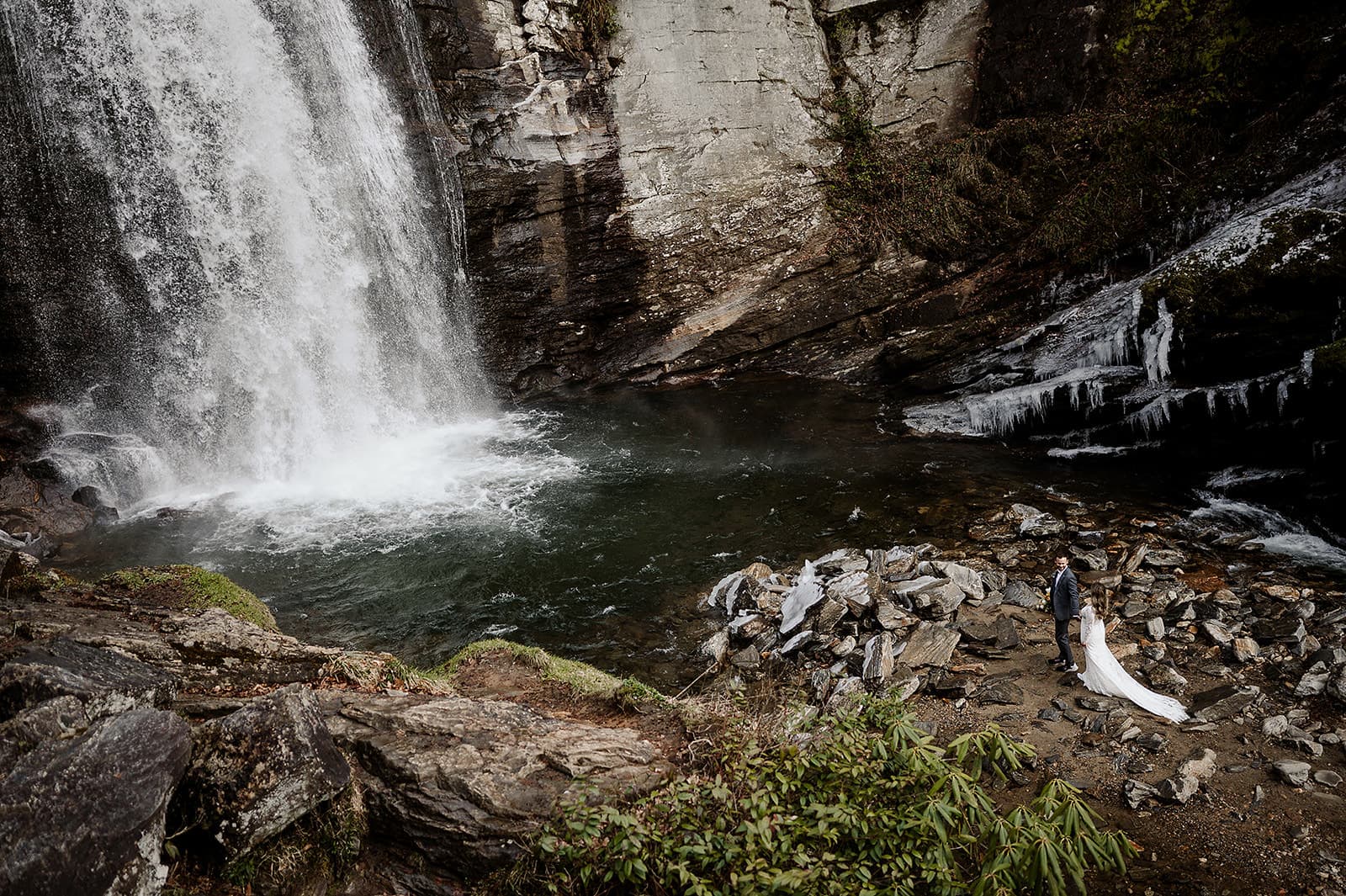 How do you elope in Georgia?
To elope in Georgia you must get your marriage license and then have an officiant legally marry you. All you need is your ID and money for the license (varies by county, but an average of $56 in Georgia).
Your Georgia Marriage License
Where to get your marriage license
If one or both of you are residents of Georgia, you can apply for a marriage license in any county Probate Court in Georgia. However, if neither of you are Georgia residents you will have to obtain your license in the same county where the ceremony will be performed.
Get your marriage license as soon as possible
Since there's no expiration date, you can get your marriage license as far in advance of the elopement as you'd like. We'd recommend doing this as soon as possible to check it off the list. We don't recommend doing this on your elopement day due to varying wait times at the courts. Remember, getting your marriage license gives you permission to legally get married, but doesn't mean you are married until we complete the form after the ceremony!
GET AN officiant or use our services
We are ordained and can legally marry you if you'd like! This is a complimentary service we offer to our elopement couples. This means we will sign and file your marriage license for you after you say your vows to each other. You can also have a friend or family member get ordained online and they can marry you!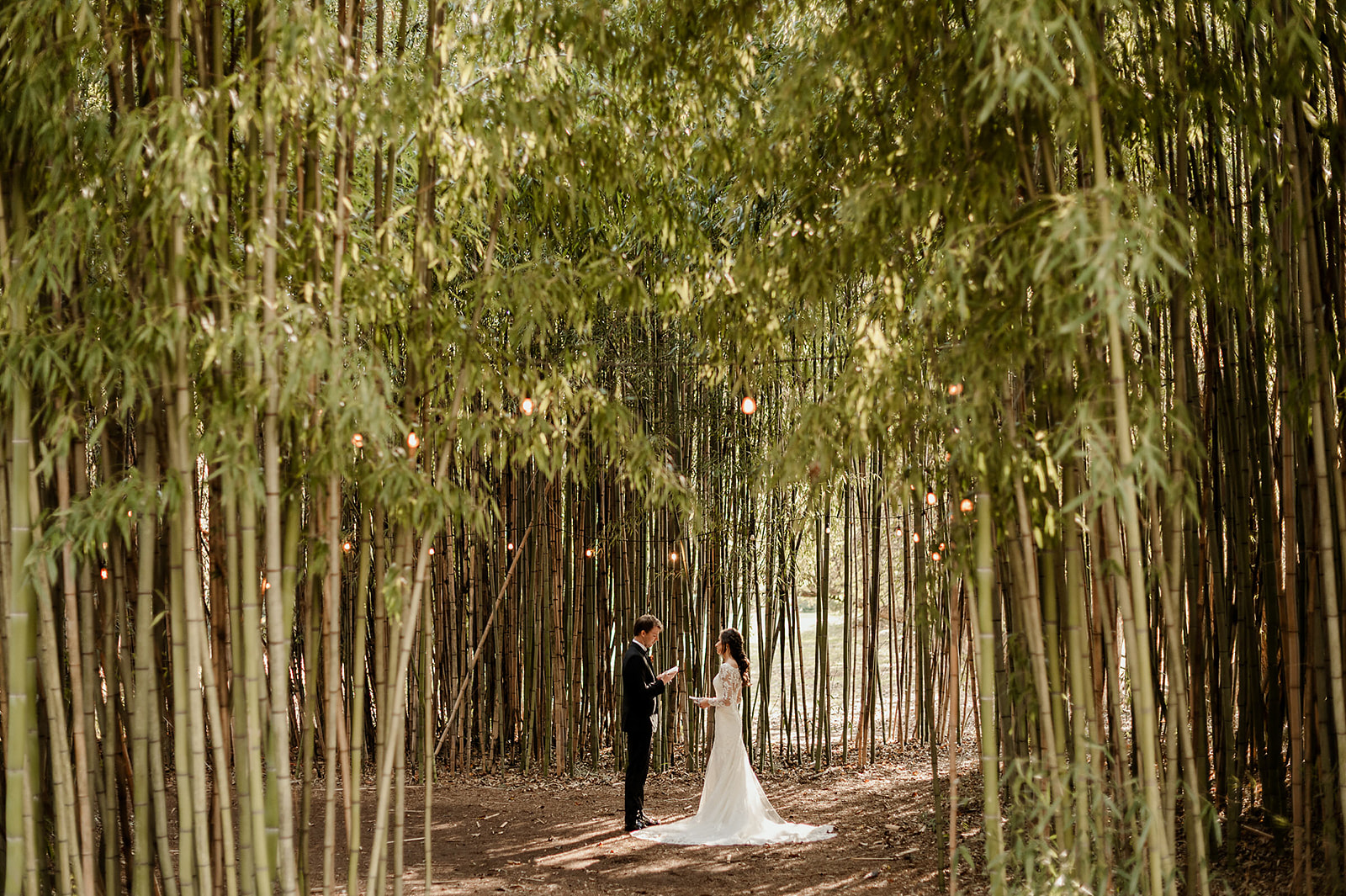 How much does it cost to elope in Georgia?
Compared to traditional weddings, it's much more affordable to elope! While the average cost for weddings is around $30,000, most couples spend around $15,000 to elope in Georgia.
This is because eloping typically requires less vendors, For example, most of our eloping couples don't hire a planner since we offer timeline creation, vendor recommendations, location scouting and a full elopement guide. Venues are also generally more affordable, especially if you use a State or National Park, they're usually less than $500.