Atlanta Engagement Photos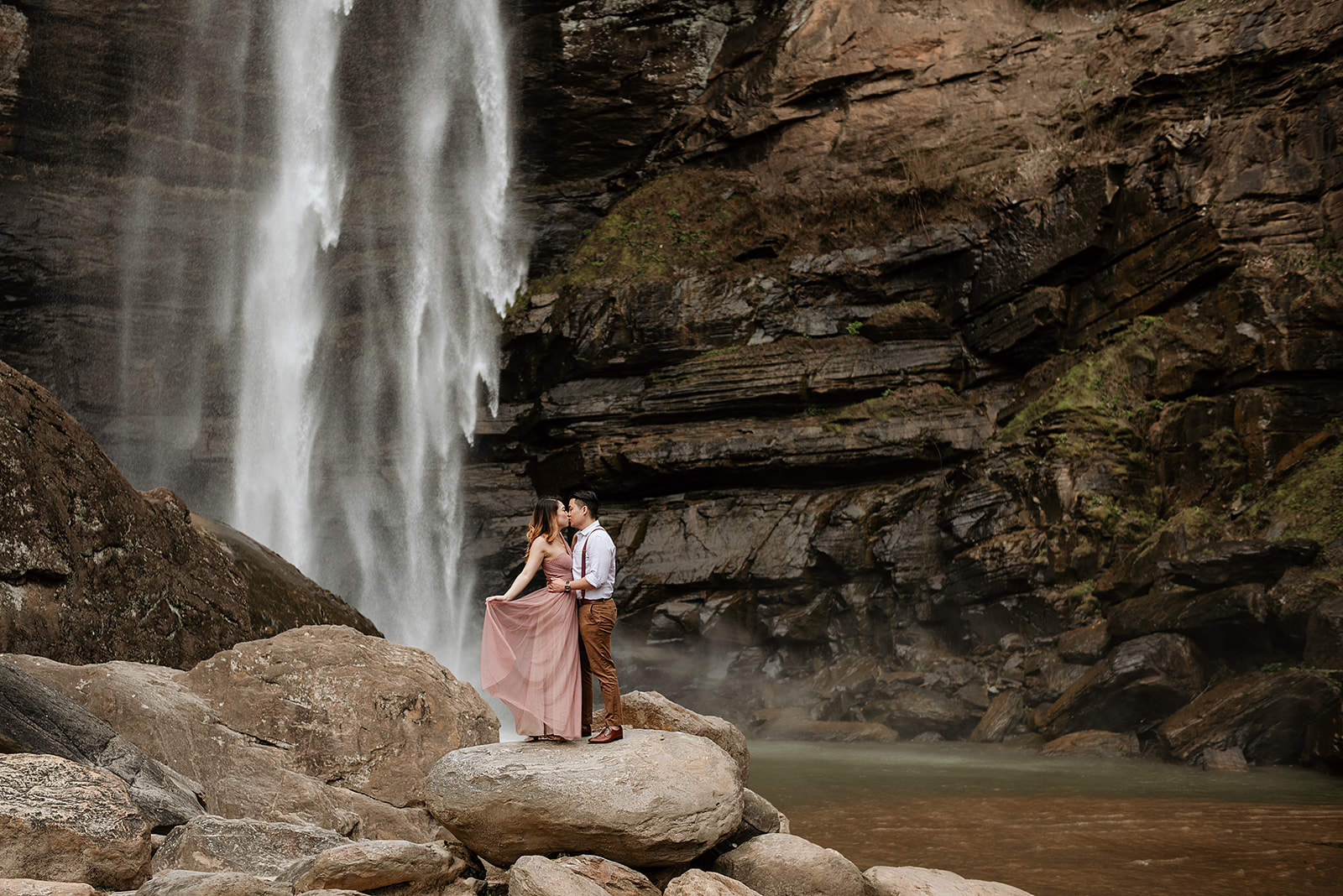 Your ultimate guide to Atlanta engagement photos, including the best places to take engagement photos in Atlanta, when to take your photos, what to wear and the best Atlanta engagement photographers.
Best Places to Take Engagement Photos in Atlanta
If you're looking for where to take engagement photos in Atlanta, you're in the right place! In the list below, you'll find the most popular Atlanta photoshoot locations for your engagement pictures.
Piedmont Park
Arabia Mountain
Oakland Cemetery
Cator Woolford Gardens
Montaluce Winery
Berry College
Atlanta Botanical Gardens
Roswell Mill
Jackson Street Bridge
Piedmont Park Engagement Photos
Piedmont Park is one of the most popular Atlanta photoshoot locations. You can take park engagement photos with the city's skyline in the background, in the forested areas and in front of Lake Clara Meer.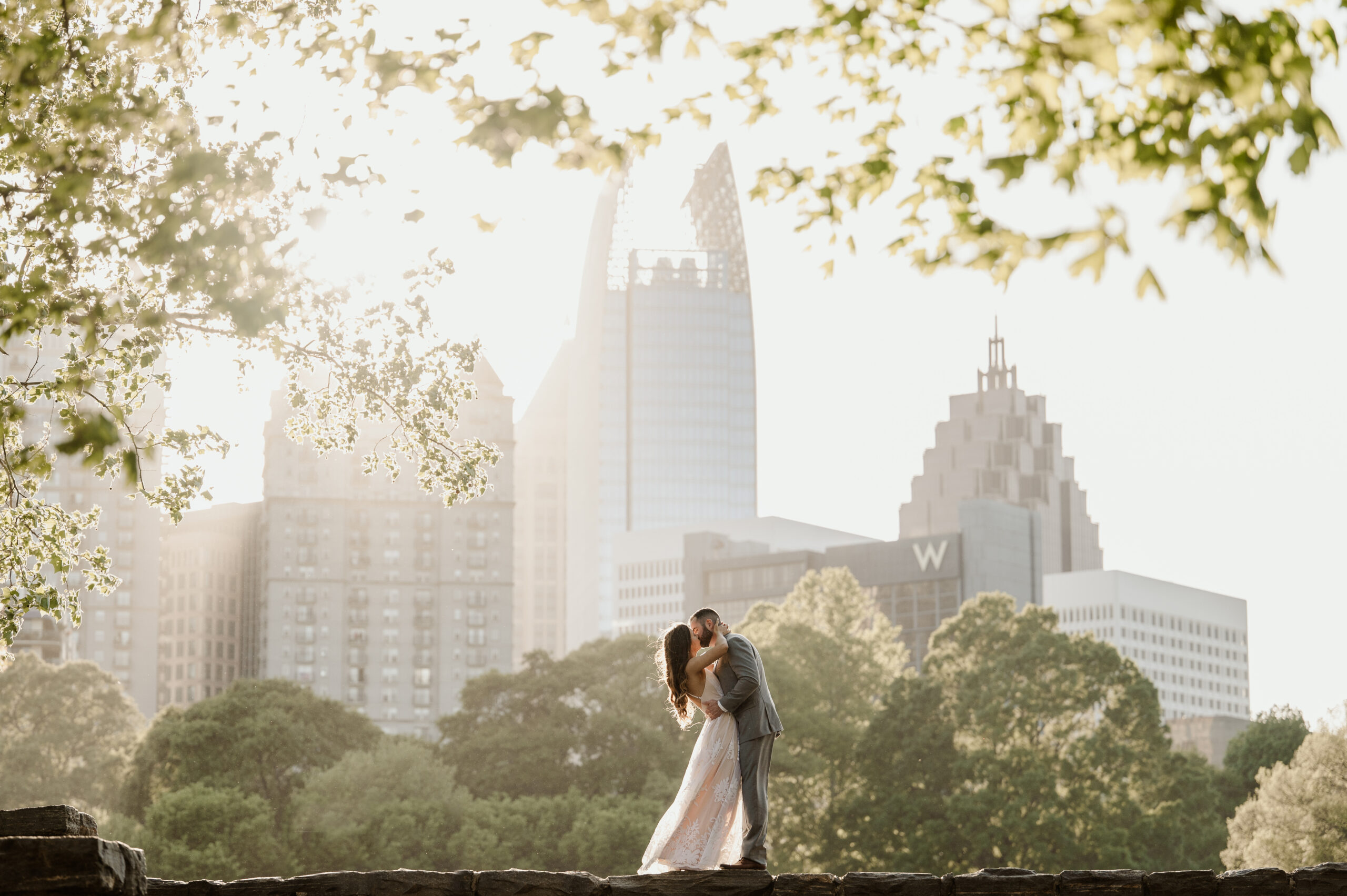 For those looking for a mountain engagement session without the far drive to North Georgia, Arabia Mountain is a great option. This location has the most beautiful sunsets and provides great lighting for couple photoshoots.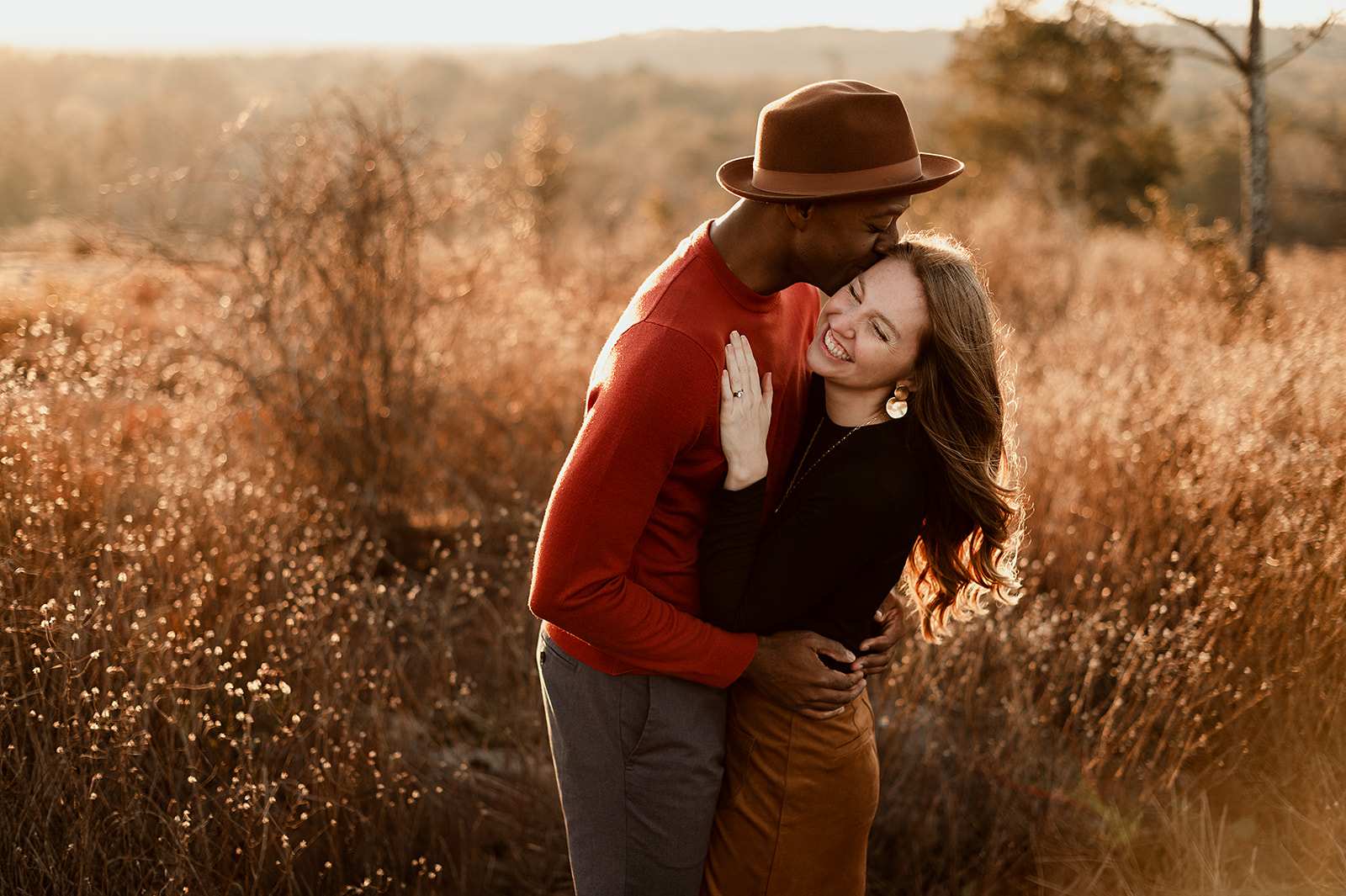 If you're looking for a spooky engagement session, Halloween engagement session or just something a bit different- Oakland Cemetery is your spot! There's more than just unusual architecture here, it also has gorgeous foliage in the spring and fall.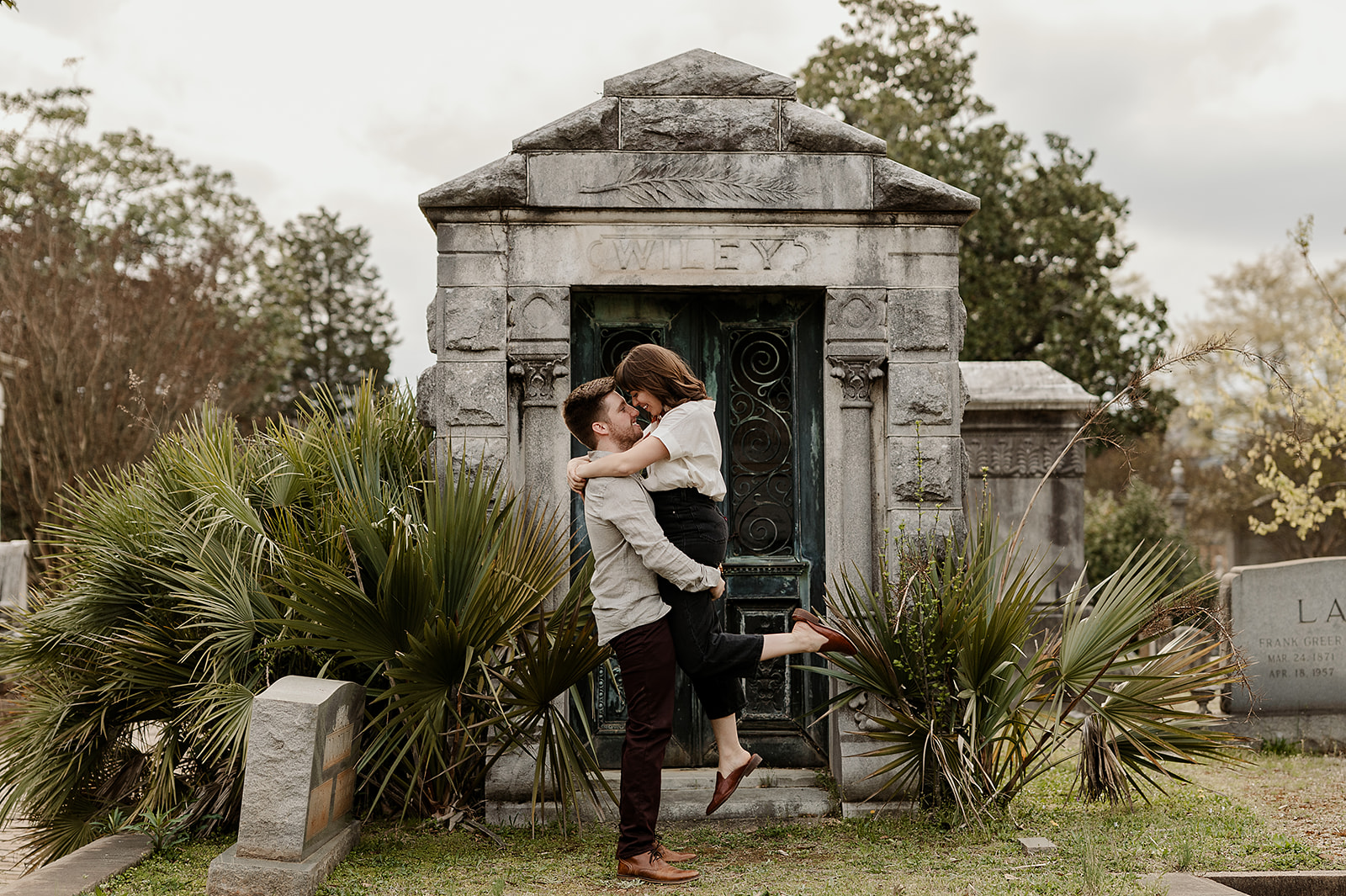 Cator Woolford Gardens is the location to go to if you're hoping for a garden session with lots of flowers and greenery, They also have a picturesque grand staircase. A reservation and fee is required here.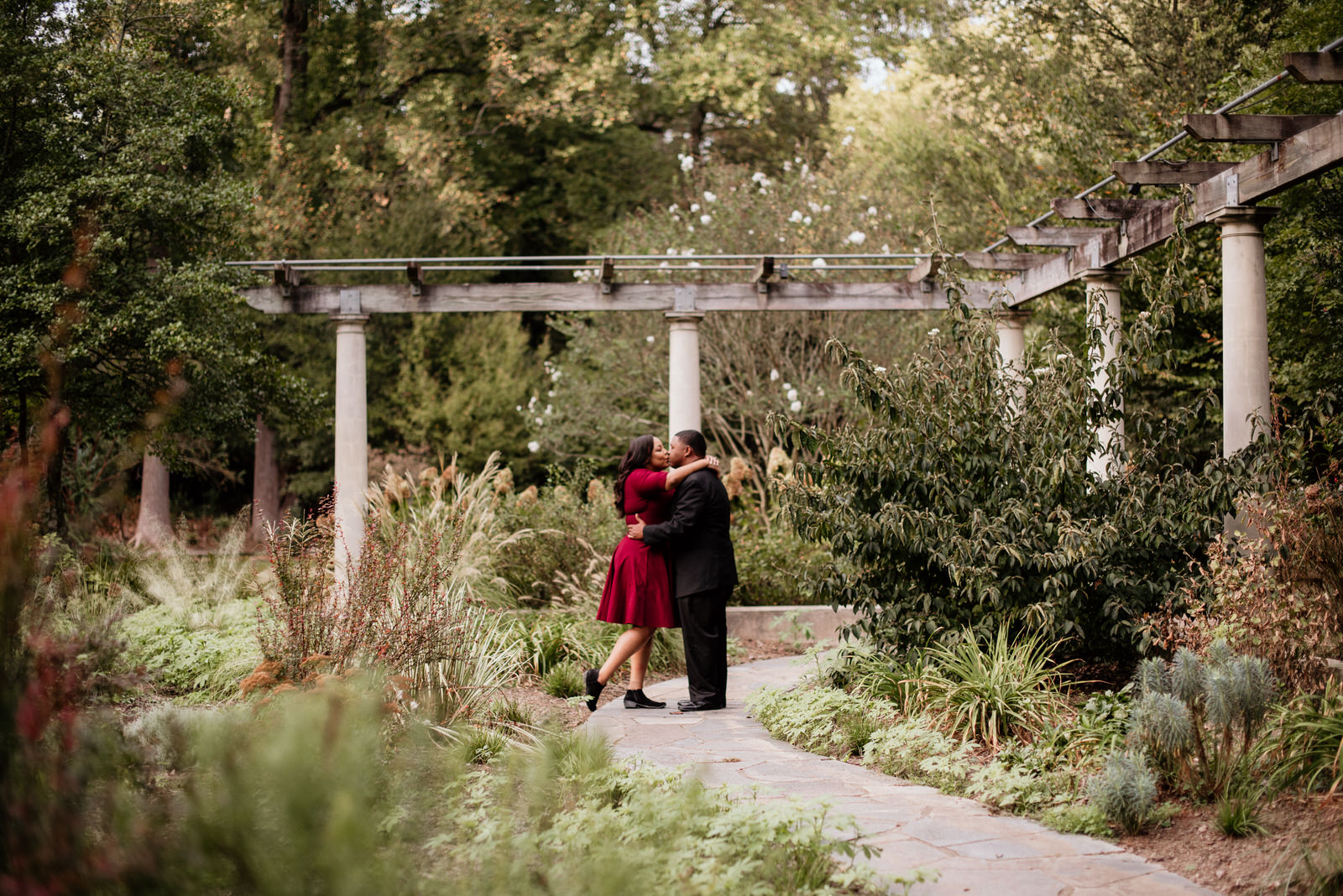 Montaluce Winery is a gorgeous North Georgia winery featuring vineyards, rolling mountains and Tuscan architecture. This is a classy engagement photo location mixed with nature and greenery.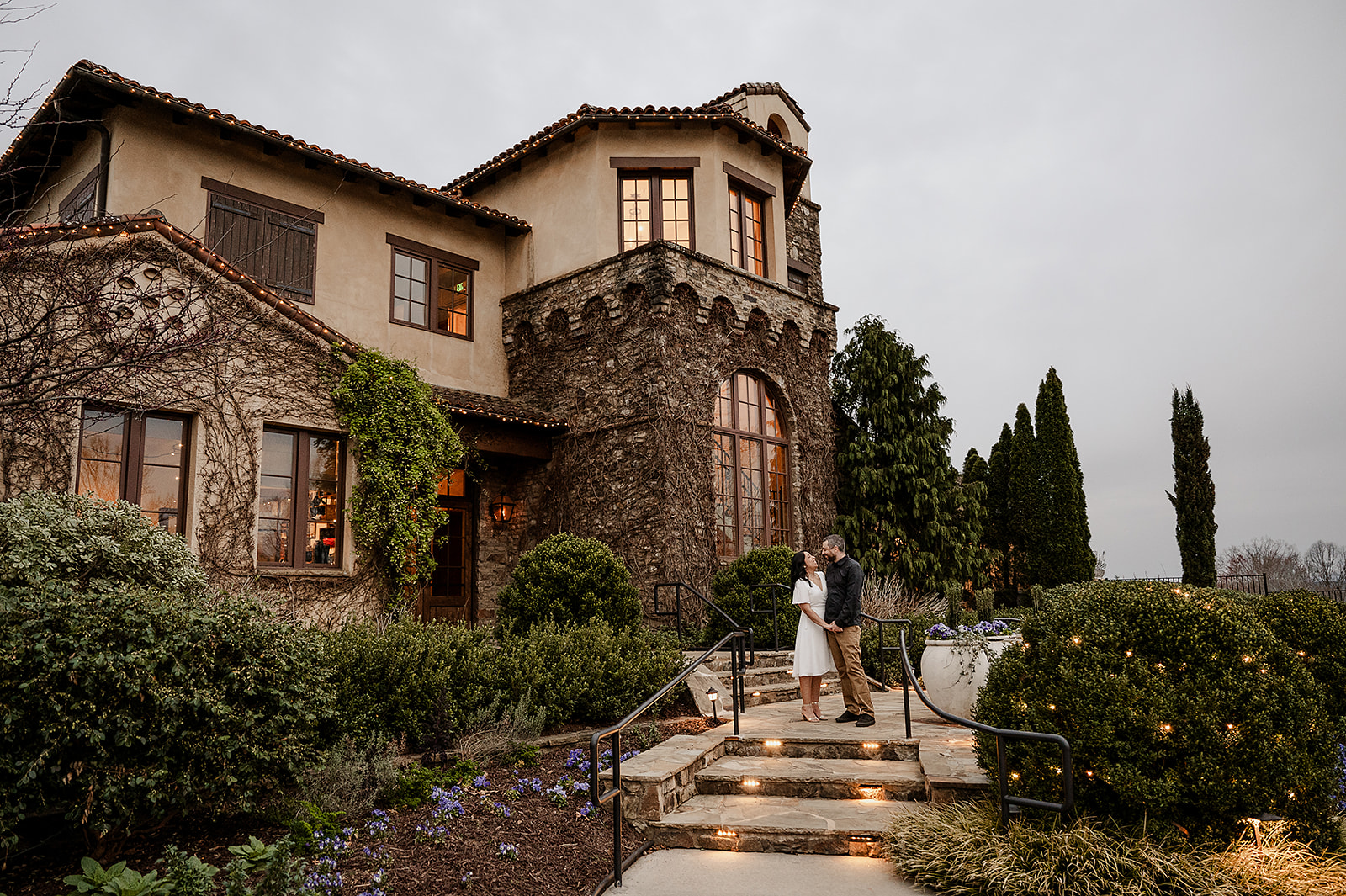 Berry College Engagement Photos
Taking Berry College engagement photos provides the prefect mix of elegance and nature. The college campus features buildings that look like castles with a gorgeous blue reflection pool in front of it. The drive to Rome is absolutely worth this engagement session location!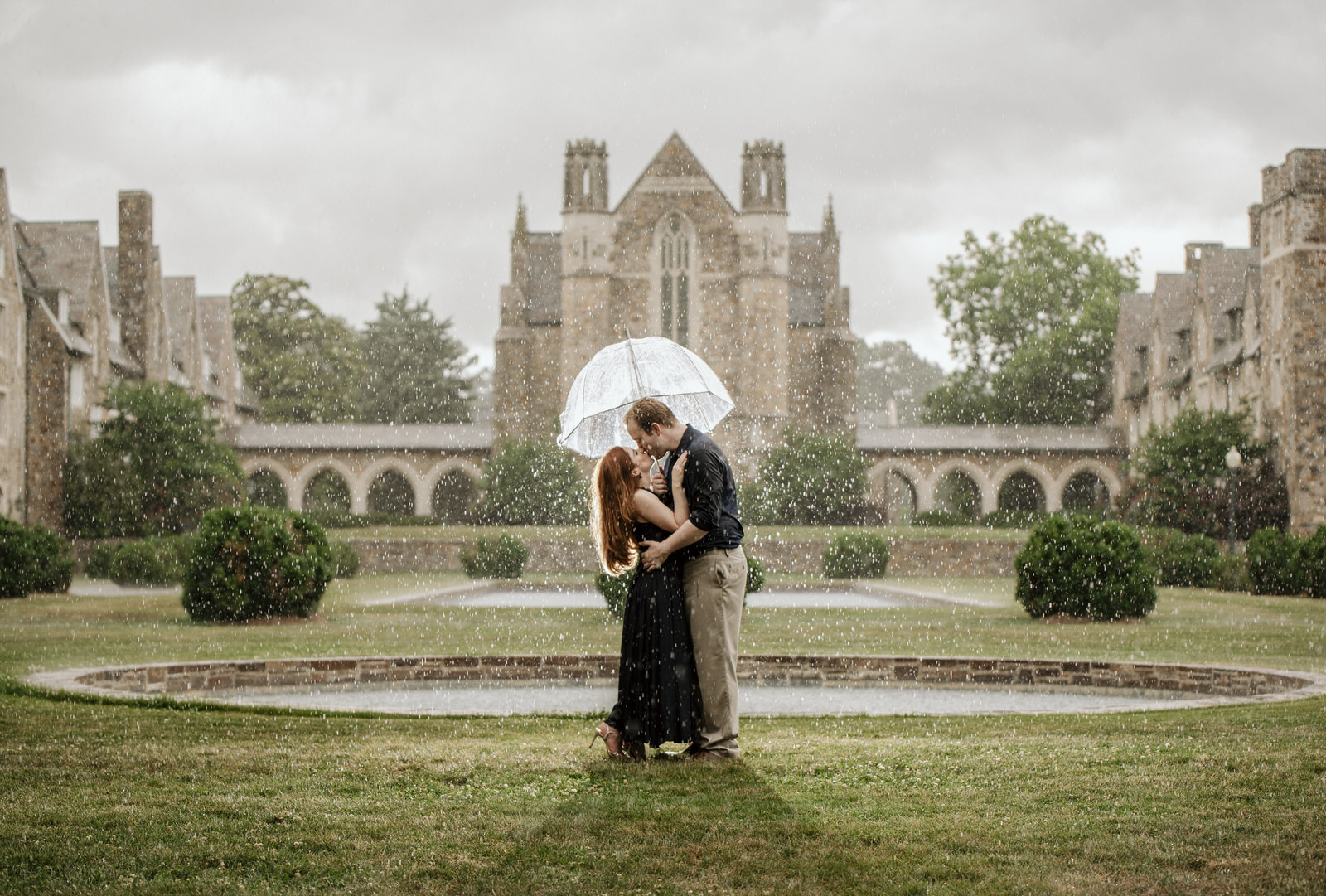 Atlanta Botanical Gardens
The Atlanta Botanical Gardens is one of our favorite spots for engagement photography. It has indoor greenhouses and outdoor gardens with a wide variety of plants and backgrounds. You need to obtain a permit from the ABG media department at least one week prior to the session and it costs upwards of $400.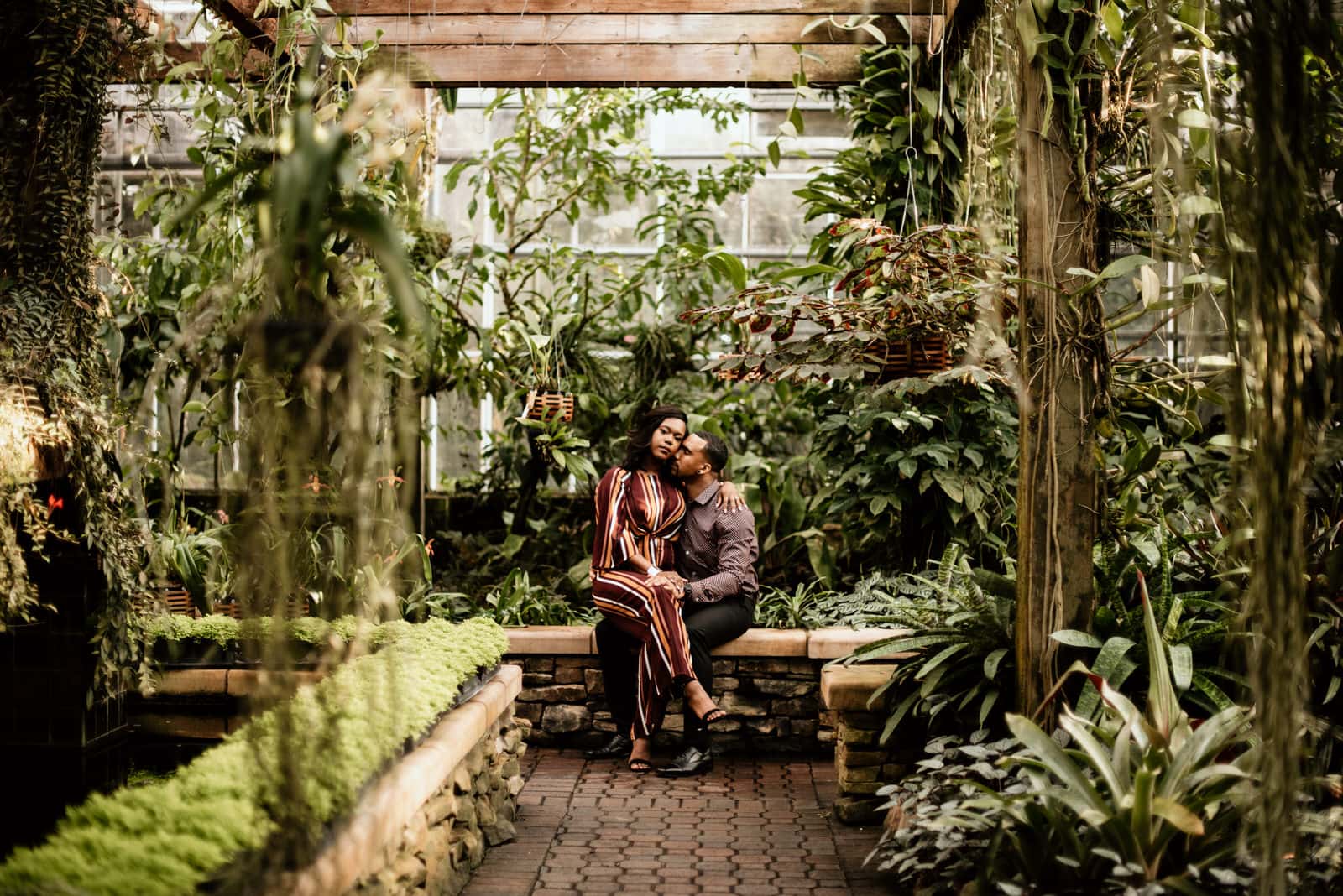 Roswell Mill Engagement Photos
Roswell Mill features a waterfall called Vickery Creek Falls, a covered bridge and trails you can hike. You do need a permit to take professional photos at this location which is $50 and can be applied for via Roswell Gov.
Jackson street bridge Engagement Photos
Jackson Street Bridge is a classic spot to take engagement photos in the city due to it's stunning view of the Atlanta skyline. There's usually lots of photographers there, especially at sunset, so it's best to use it as a secondary location.
*There are some lesser known Atlanta engagement photo locations that we keep exclusively for our booked clients. If you'd like access to our full location guide please reach out to us!*
When To Take Your Engagement Photos in Atlanta
It's best to book your engagement session about 6-12 months prior to your wedding. This ensures your photographer can get your photos to you with plenty of time for you to use the photos on your save the dates and wedding décor. We also suggest using the same photographer for your engagement session and wedding.
The best lighting for portraits happens in the morning at sunrise and in the evening at sunset. We recommend choosing a weekday for your engagement session to avoid crowds.
What To Wear For Your Session
When it comes to what to wear for your engagement photos in Atlanta you'll want to consider the season and location of your session. Dress appropriately for the temperature and landscape. It will look best if your clothes make you stand out from the background, not blend in. For in-depth advice on what to wear for your Atlanta engagement photos, check out this resource: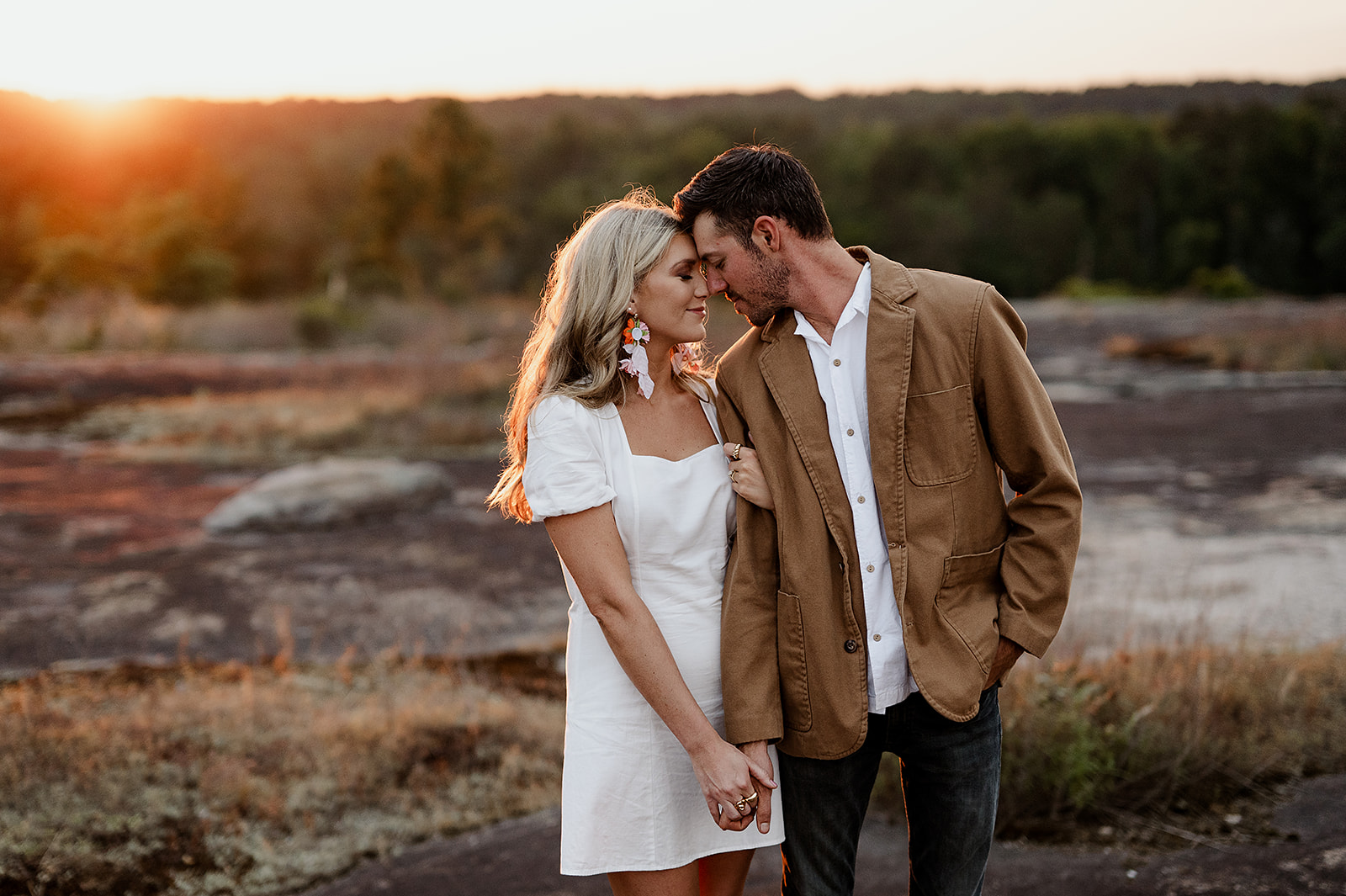 Atlanta Engagement Photographers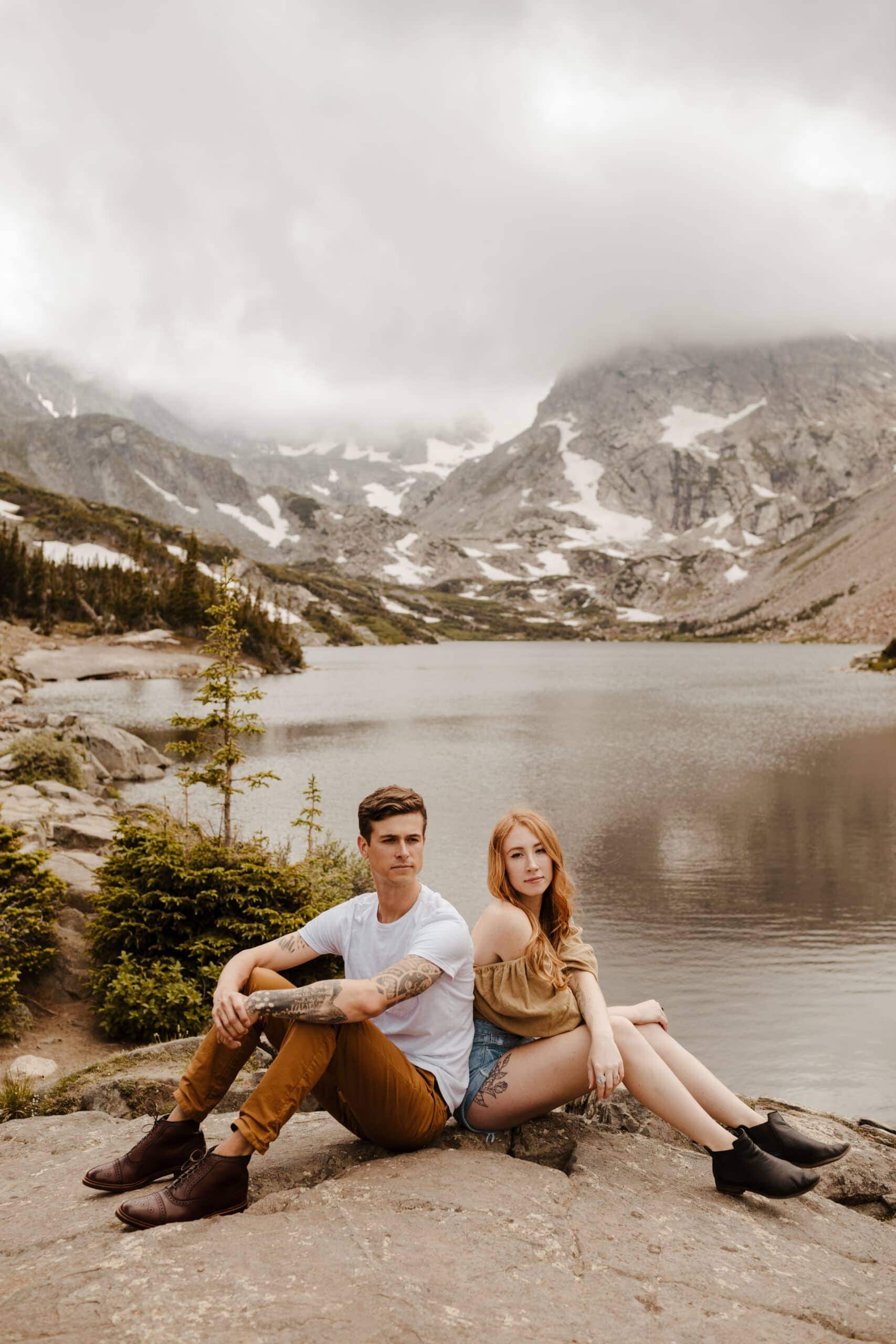 We're photographers based out of Atlanta, Georgia that specialize in engagement sessions, weddings and elopements.
If you're looking for an Atlanta engagement photographer to help you with finding the perfect location for your session, outfit selection, posing and more- we might be a good fit.