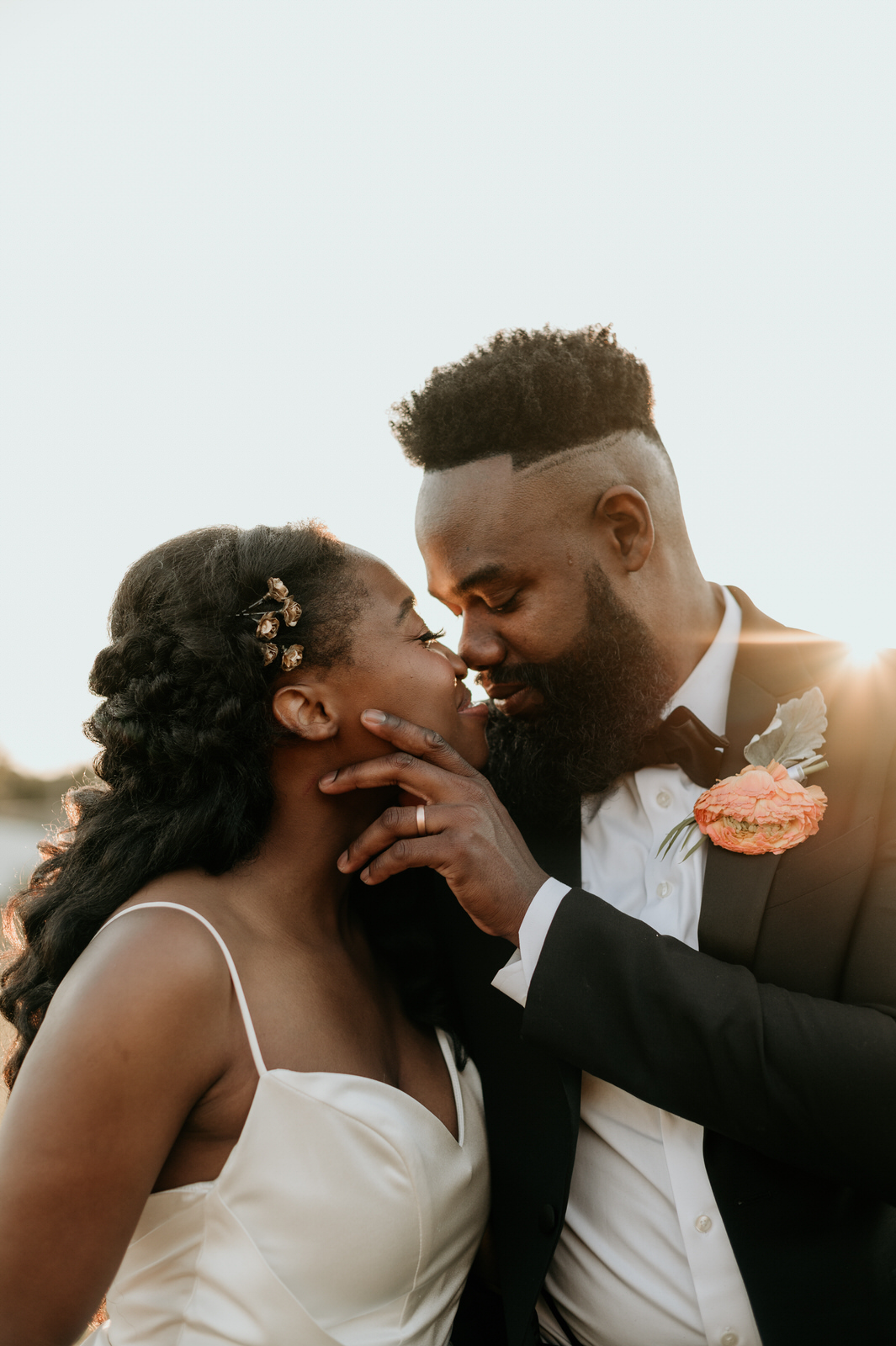 We highly recommend using the custom timeline we have created for you for the best experience on your wedding day and ultimately, the best photos.
However, all wedding days are different and your timeline will likely differ due to your day's unique aspects. 
Please keep in touch with us about your thoughts so we can work together to create the perfect timeline for your wedding!
xoxo – Sav & Greg
Below we've laid out a sample timeline which we hope helps provide more information on each part of the day and how much time to allot to each event.
This timeline is working off 9 hours of coverage (the most popular amount of time) and a 7:30pm sunset. Since most couples choose to have a first look, this timeline includes a first look. (Read more about the benefits of a first look here.)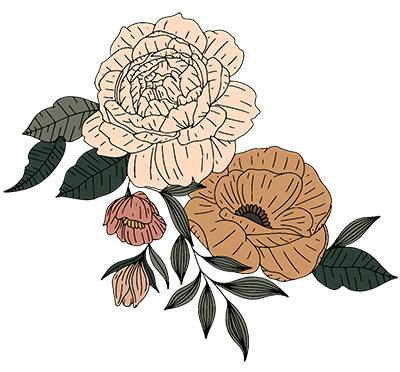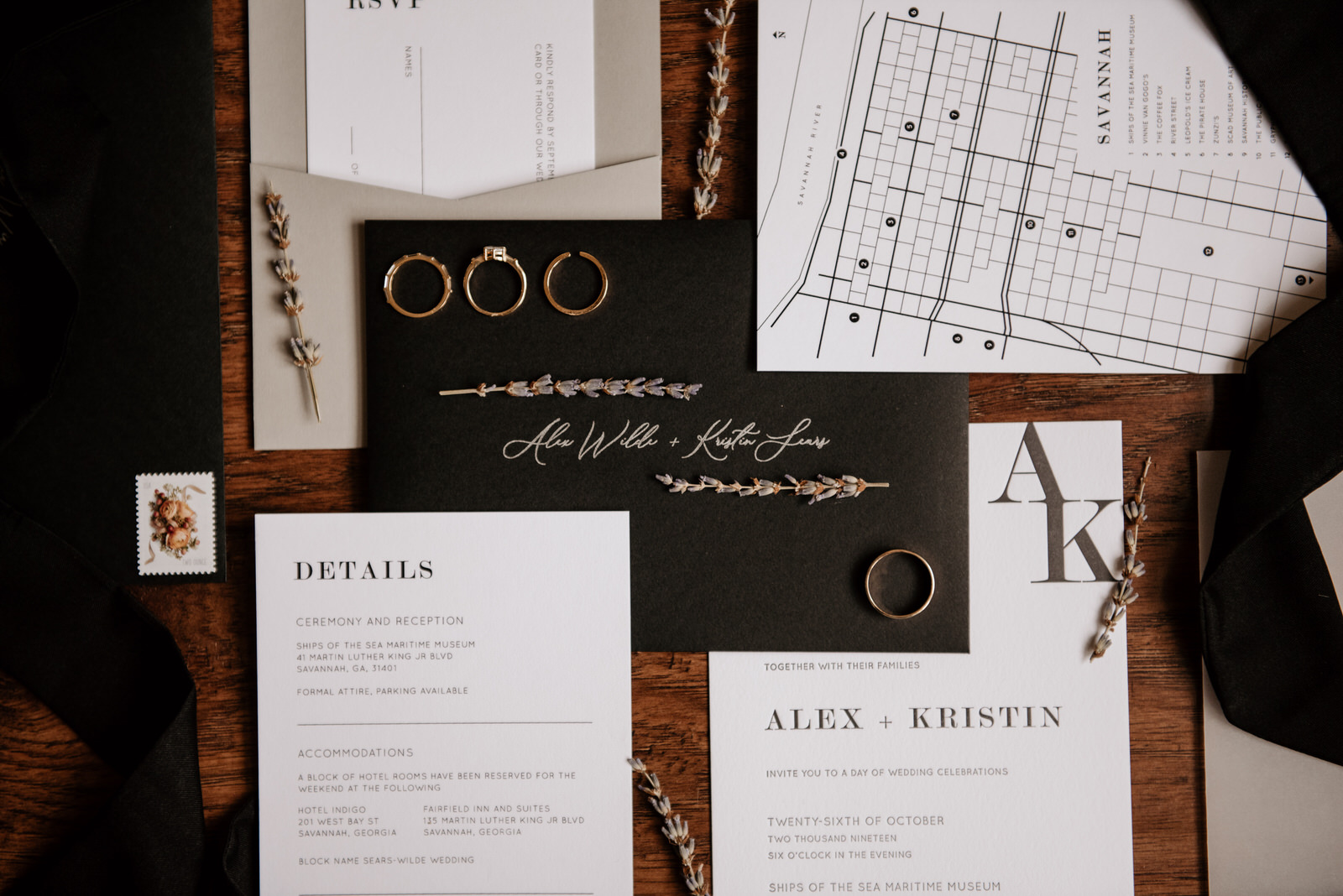 As soon as we arrive we start with photographing the details! If these photos are important to you we'd recommend allocating one hour of coverage for this, as it takes time to carefully hang the dress and set up the elaborate flat-lays. We recommend putting together a bag of everything you'd like photographed to have together when we arrive. Make sure to include whatever is important to you! Here's what most couples like to include: Invitation Suite & Save The Dates | Flowers - Bouquets & Boutonnieres | Vow Books | Accessories - Tie & Jewelry | Shoes | Family Heirlooms & Gifts
*Have the florist deliver the flowers before we arrive for extraordinary detail photos*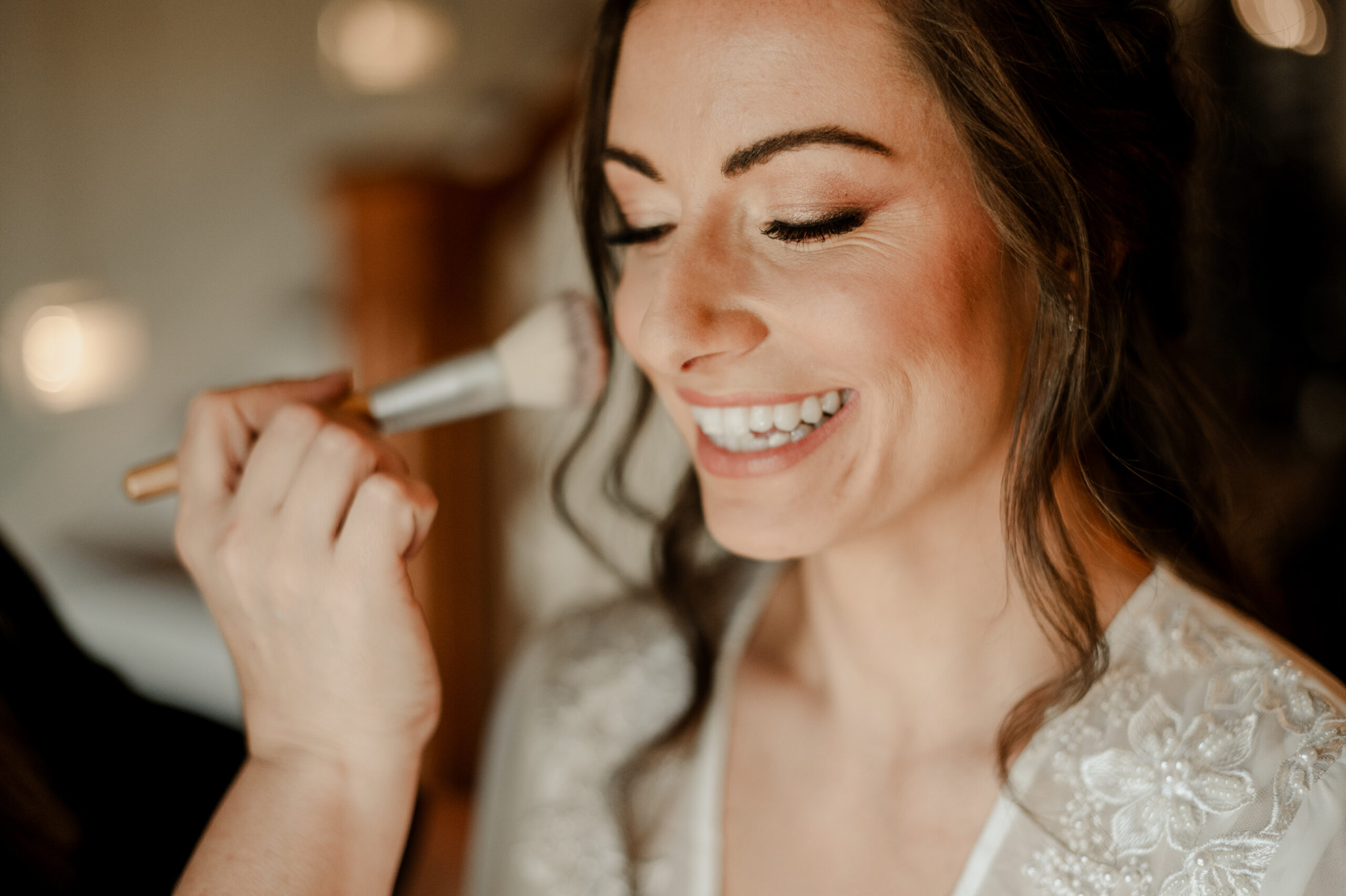 At this time we'll start photographing you getting ready. This could include makeup finishing touches, dress zip/buttoning, putting on shoes, jewelry, etc. This could also be finishing writing vows, a parent putting on the boutonniere, wedding party helping with the tie or just drinking beers together! Those who aren't getting hair/makeup done typically take a lot less time getting ready, so we typically stage those photos at the venue.
*everyone that will be in your photos (wedding party, parents, etc.) should be ready before you so they will be ready to be in your prep photos when needed*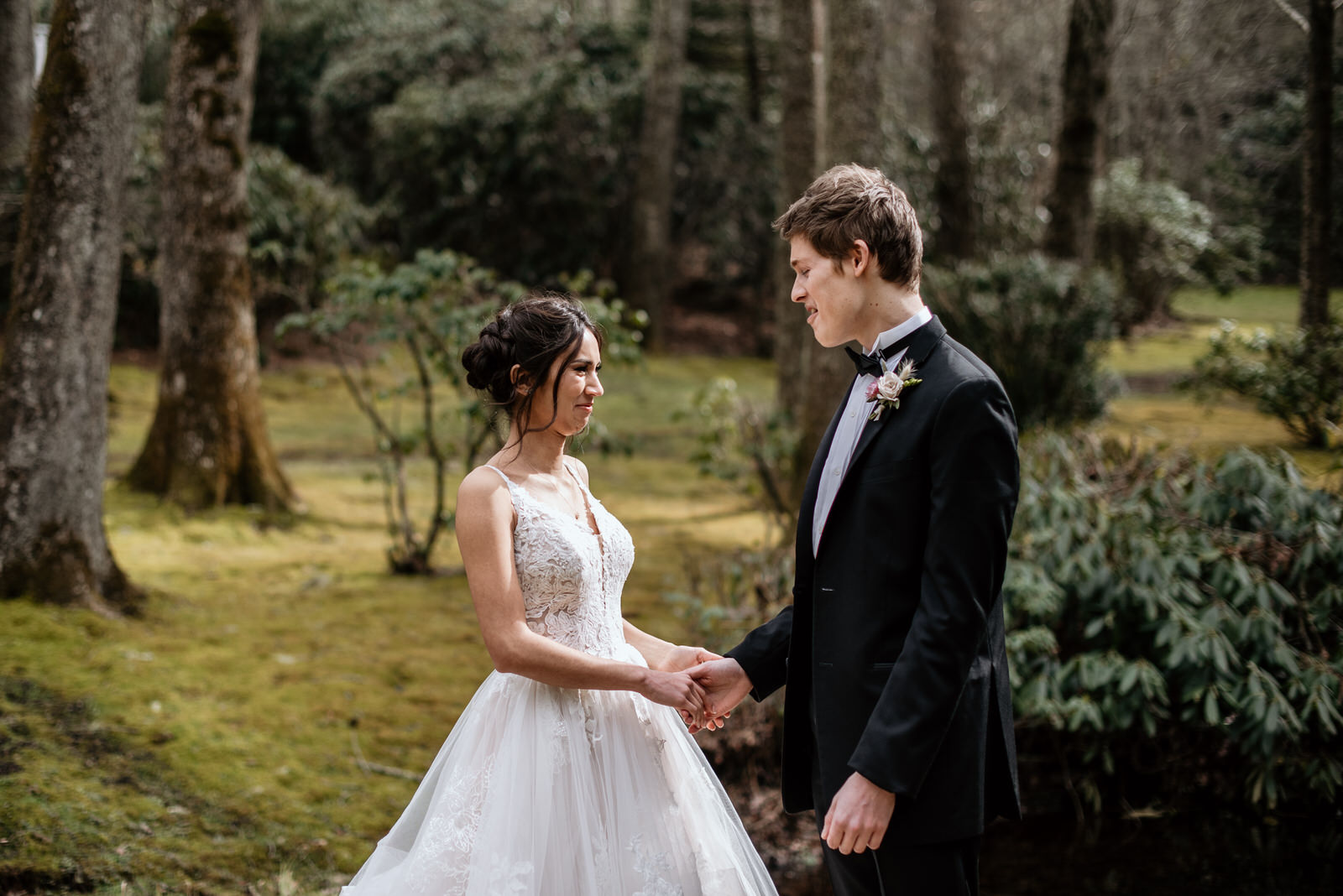 We will find the perfect location for your first look and set you up in position when it's time! The first look allows you and your partner to feel and experience your true emotions away from your guests and to take in the moment. After the first look we will begin taking a few romantic portraits of you while the initial excitement is still present! Remember, lighting determines where we can shoot so we can't decide on the portrait locations until the day of the wedding. As we shoot these portraits, the wedding party and family can start making their way to us for formal photos.
*There's an option here to read private vows to each other instead of during the ceremony*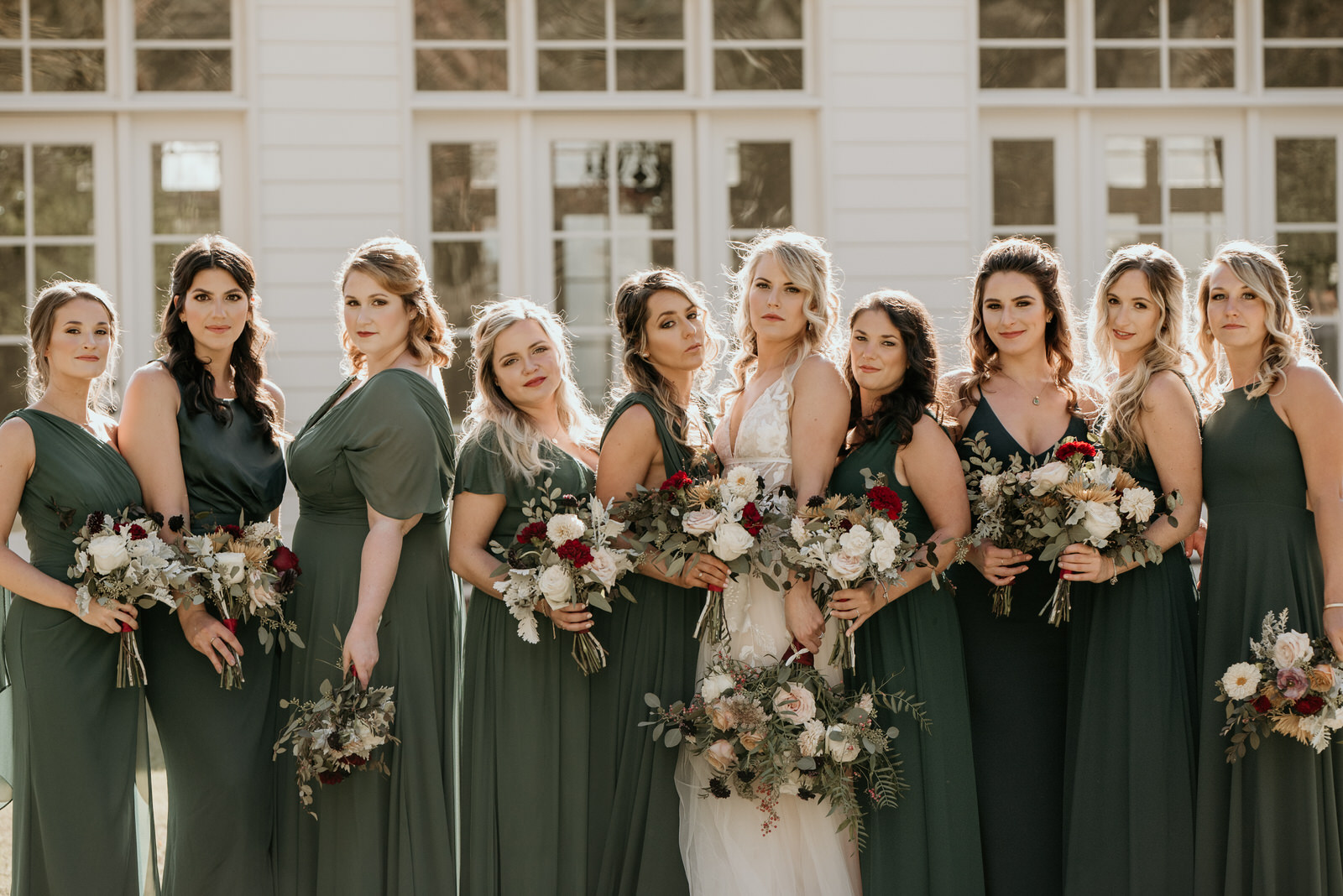 Those in your formal photos will need to be here by this time. We'll take the formal list you provided us prior to the wedding and use this to quickly and efficiently set up your family & wedding party photos. It typically only takes us 30 minutes to complete, however we recommend allotting an hour to ensure even if there is a delay, we can get through everything before guests arrive. It's also a good time cushion incase there was a delay earlier in the day. Even if we finish everything with time to spare, it's time we can use for more couple portraits or for you two to spend more time together on your wedding day!
*Make sure everyone is on time for this! You may want to tell them to be here 30 mins before they are actually needed if your families are known for being tardy*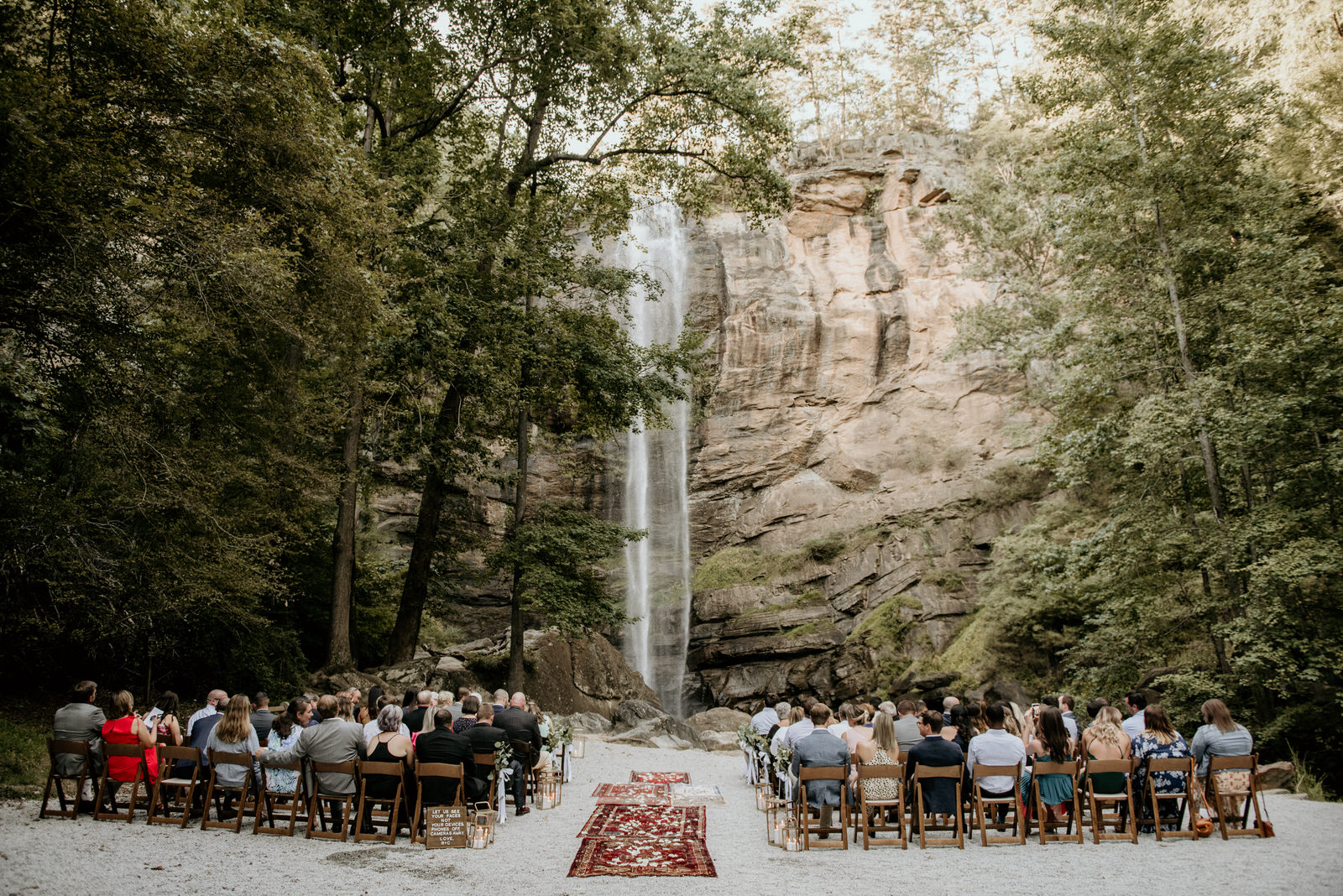 After the portraits are complete, you will typically go into hiding so guests don't get a sneak peak. We also recommend building this buffer as it provides time to relax, rest your feet and prepare for the ceremony.
We love to be able to shoot the ceremony details before guests sit down. We will also use this time to set up for the ceremony and get our lighting and settings down before it begins.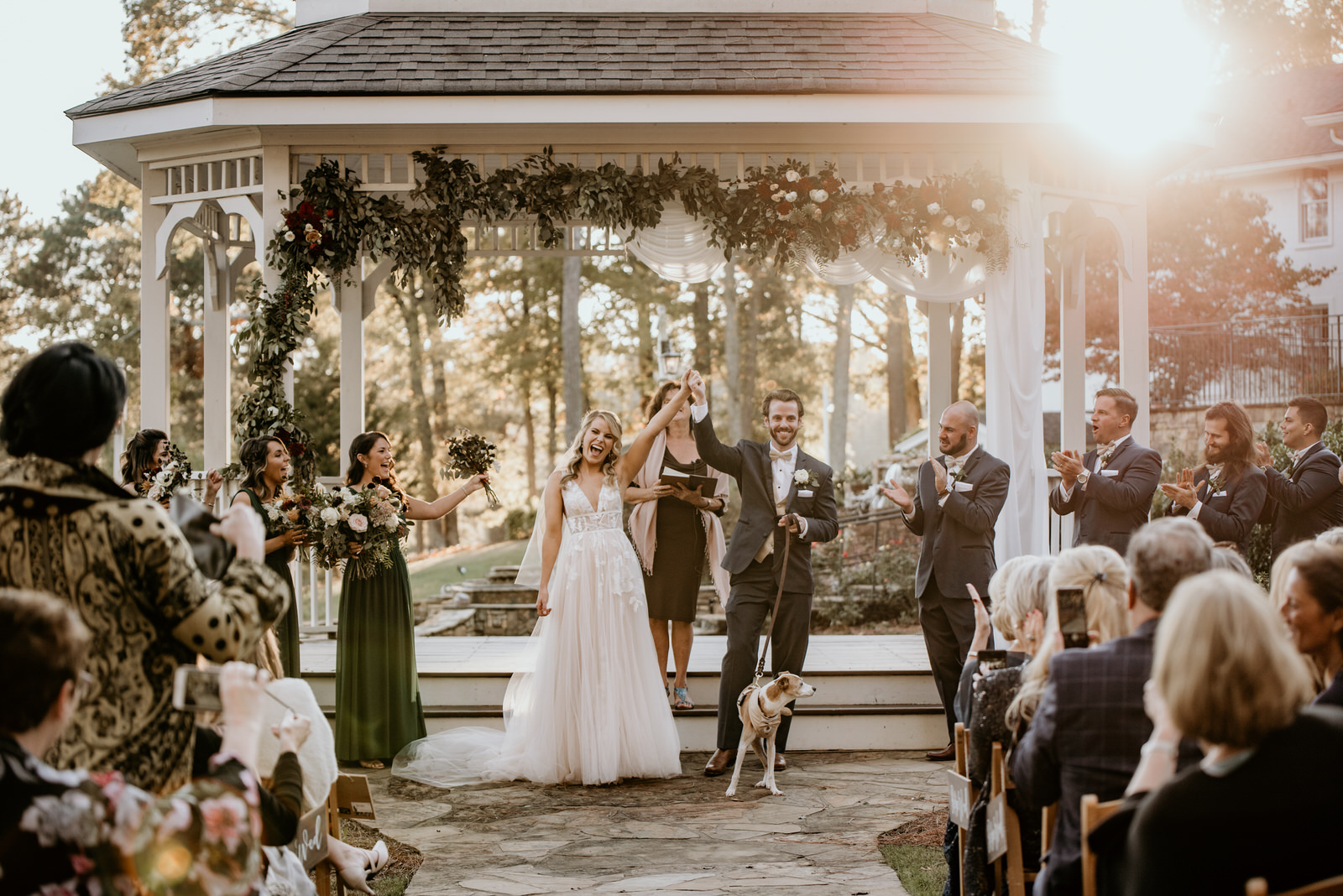 Your ceremony timing is the most important thing to set right!! Please look up when sunset will be on your wedding day and have your ceremony about 2 hours prior to that.
If you have a first look you'll be able to have your ceremony closer to sunset since we will have already done a lot of your portraits and all of your formals, so all we will have left is some golden hour newly wed portraits.  However if you have't done a first look we will need at least an hour after the ceremony before the sun sets to get your bridal party photos, family photos, AND newly wed portraits.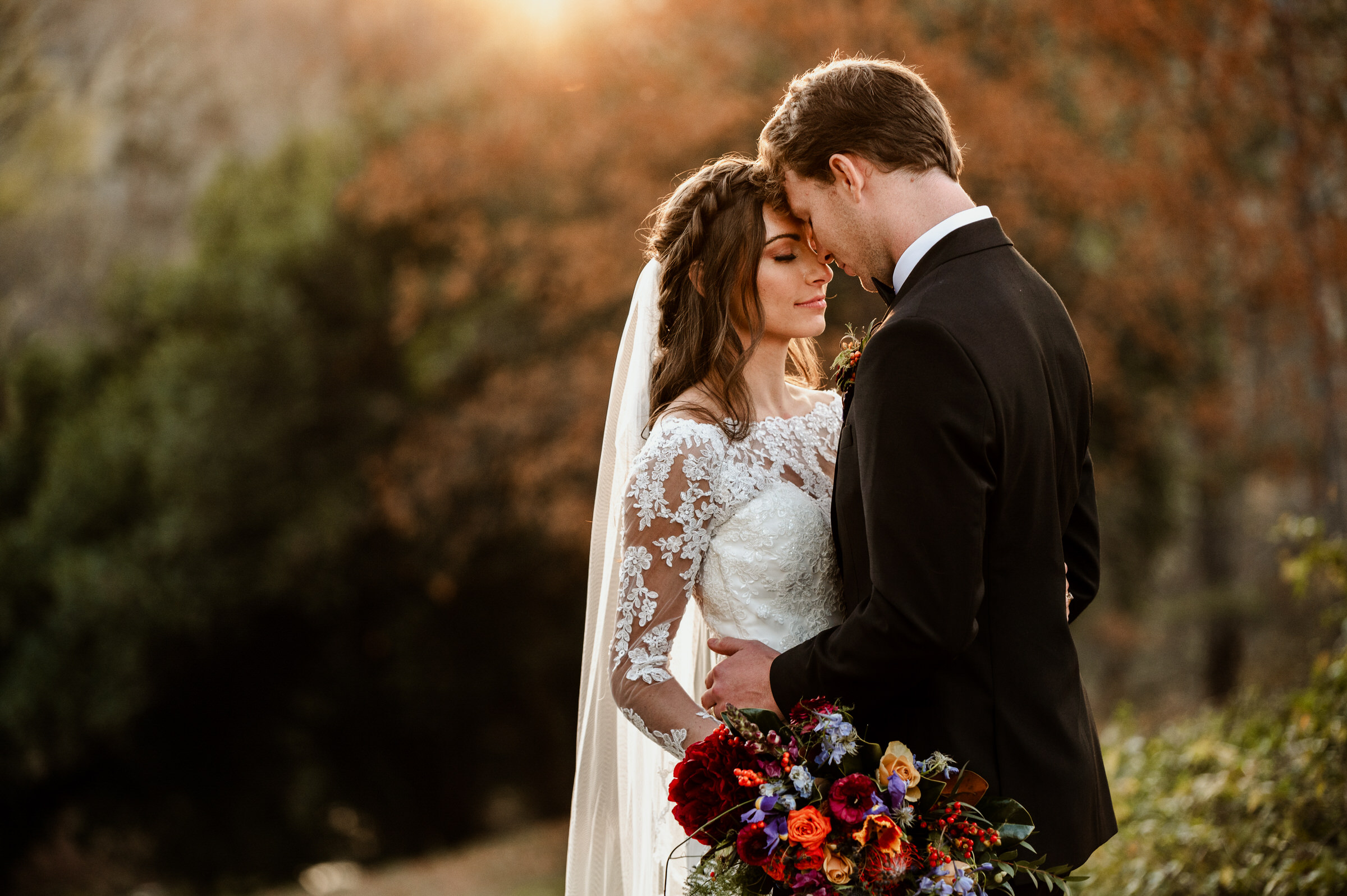 The hour before sunset, known as golden hour, is the best time of day for portraits. This is when the sun is casting a glowy, golden hue over anything it touches. We love having time after the ceremony to take some intimate portraits before you hit the reception!
This timeline is based off a 7:30pm sunset time and the couple has had a first look. This means we've done all their formals prior to the ceremony and have an hour to get some epic newly wed portraits of them with yummy light. This is so ideal if portraits are a priority for you!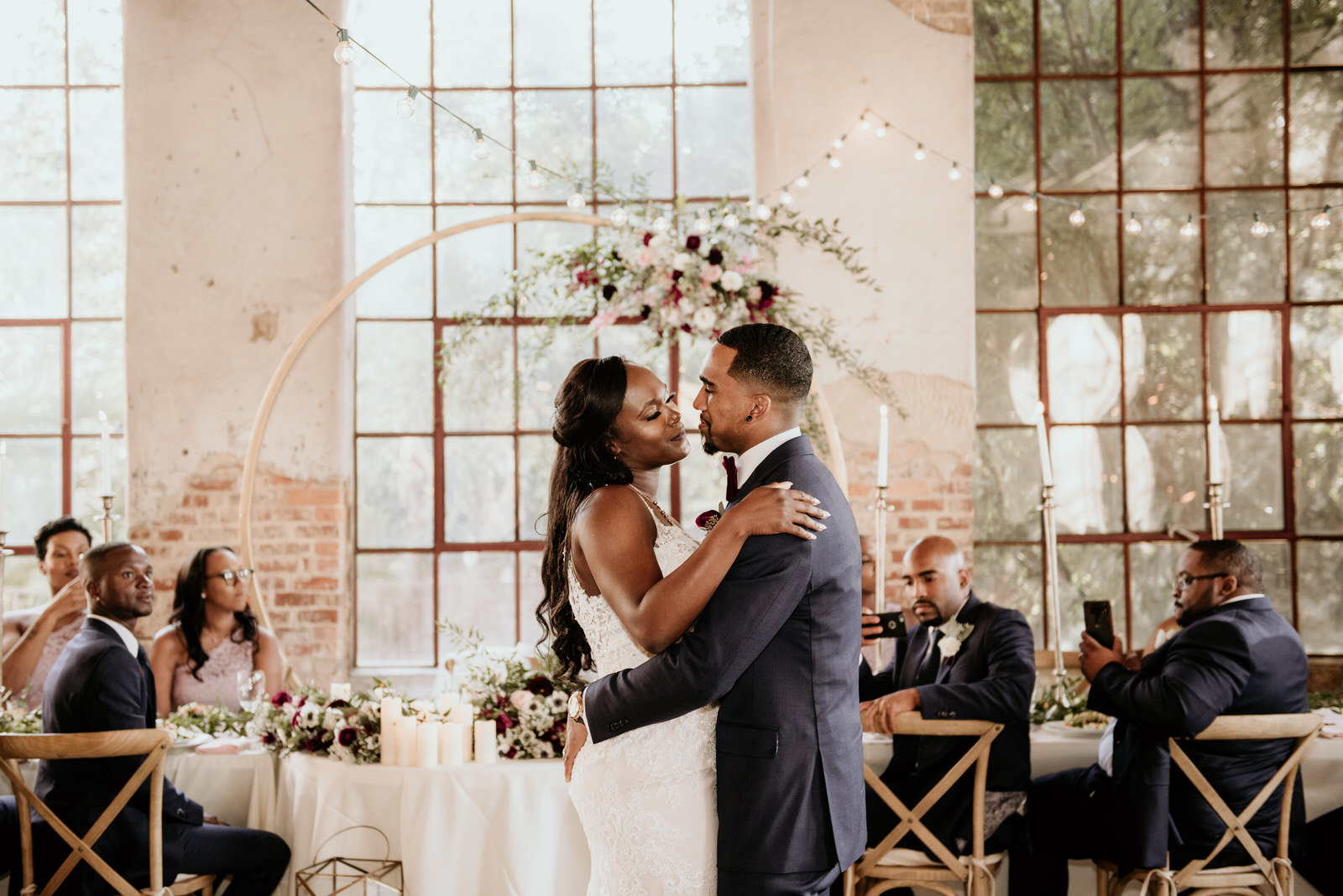 Each reception is different but most include a first dance, dinner, toasts, cake cutting and of course, partying! By this part of the day the timeline is more flexible. We recommend a maximum of four hours of reception coverage (even if your party extends past this), because you probably don't need hundreds of photos of the same people dancing! Your coverage will be much better spent earlier in the day.
We can also assist with a staged send-off which is much more common than you may have thought! We just sneak the bridal party out for 5 minutes to complete the send off and then you can return to enjoy the rest of your party!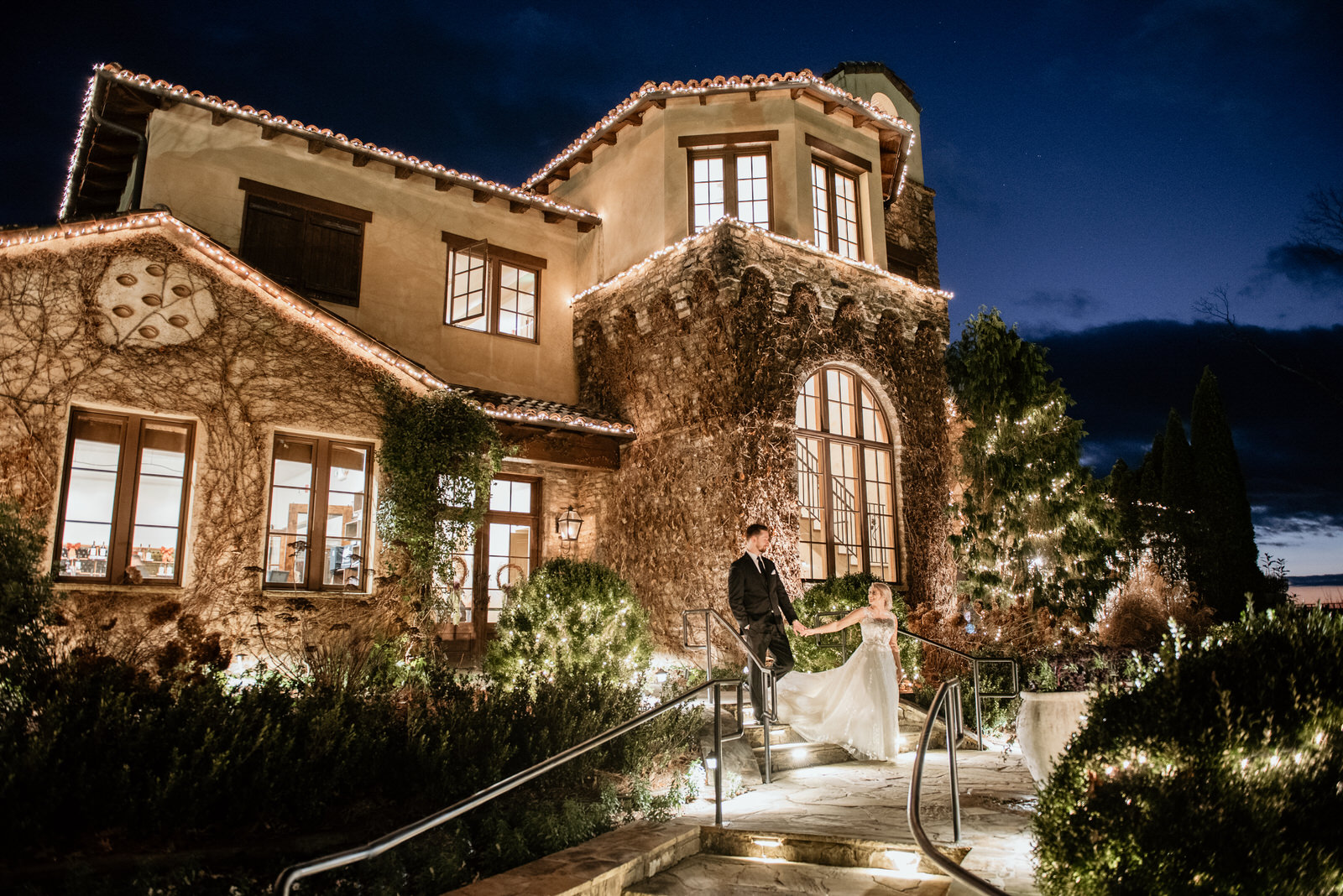 This is totally optional and the timing on it is super flexible. Some venues have really awesome places to take night photos, especially those with lots of string lights. We usually do a night-time scout around the venue and will come ask you if you'd like to take night photos. Again, totally up to how you're feeling in the moment- no pressure at all!
If this is something you really want, please let us know in advance so we can make sure to keep this in mind on the day.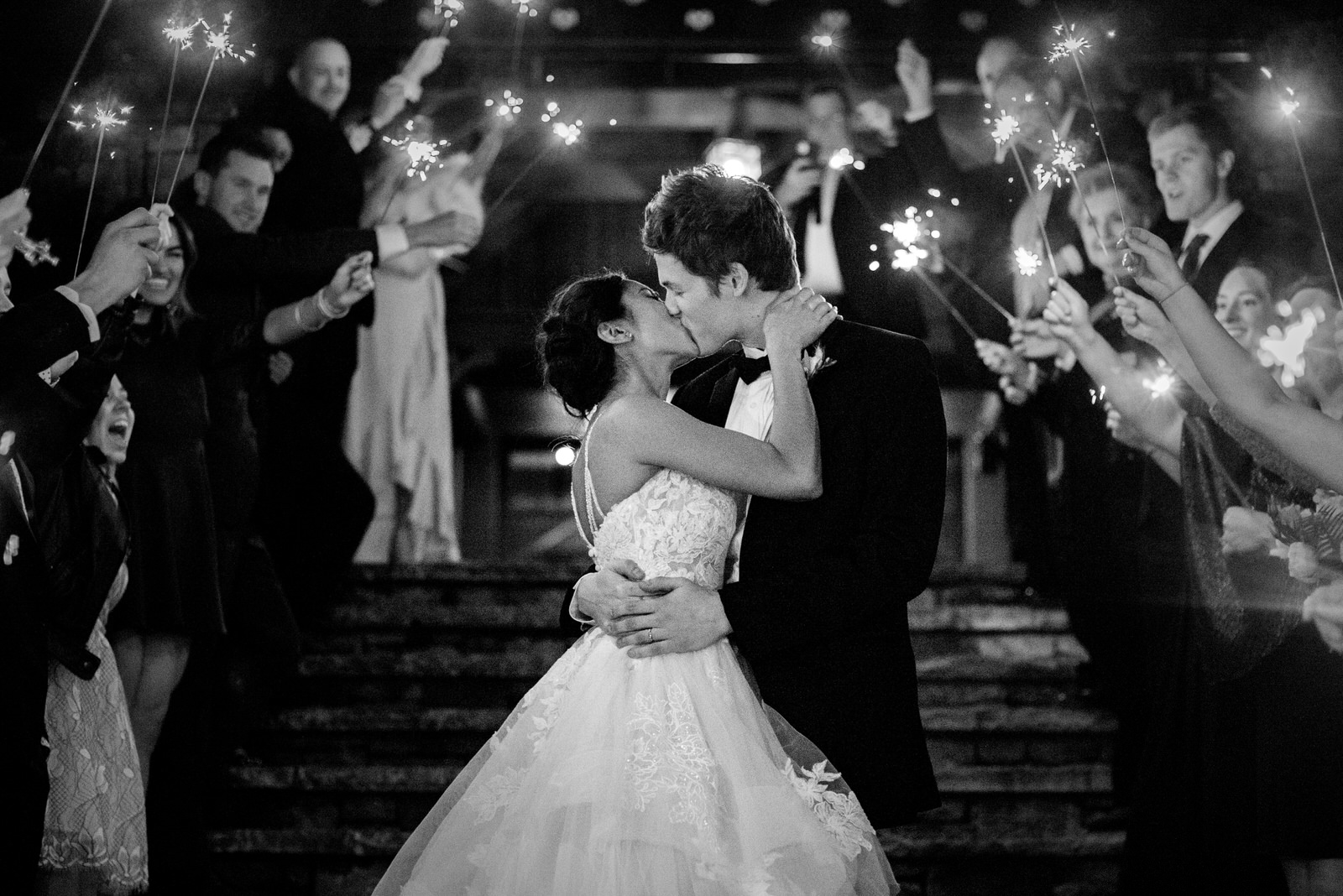 Make sure you plan your send off for at least 15 minutes prior to our photography end time. This will give time for everyone to get lined up and send you on your way!
If you're planning a fake send off ahead of your real departure we'll sneak your wedding party or guests out to do this. An alternative to a faux send off could be to take photos with just the two of you and some sparklers!