Should You Have a First Look?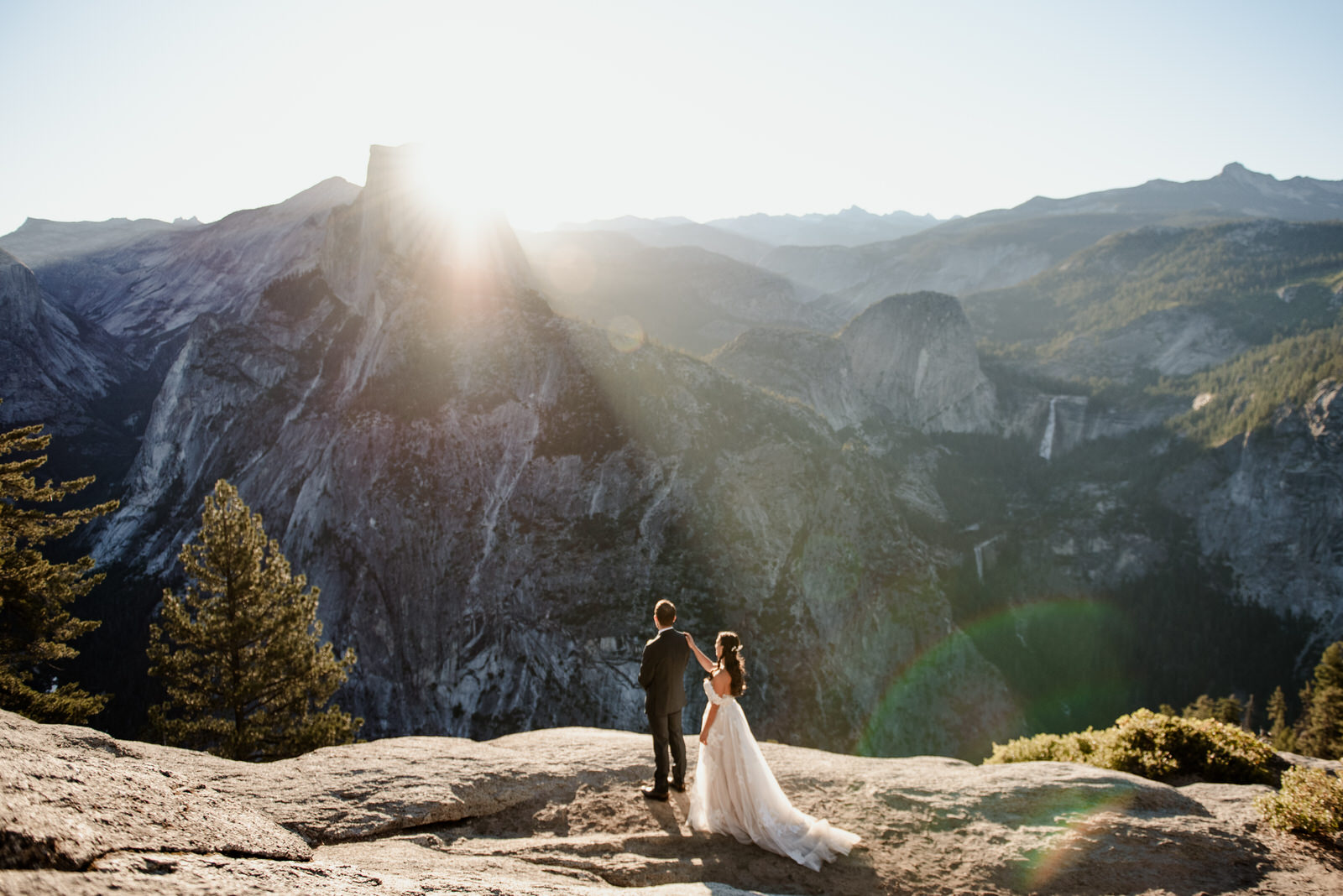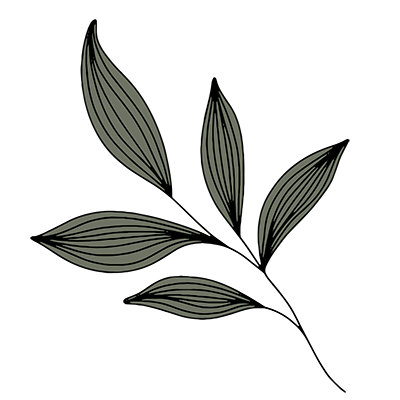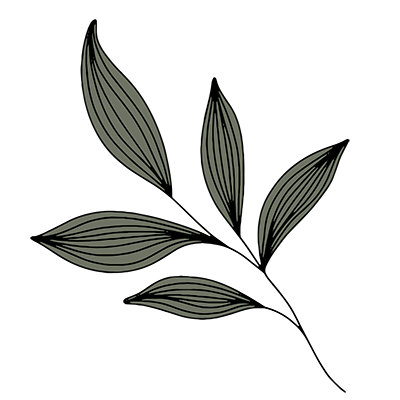 This purpose of this page is not to pressure you into a first look, but to educate you on how this will effect your day. We're providing all of the information and leaving it up to you to decide what feels right for you!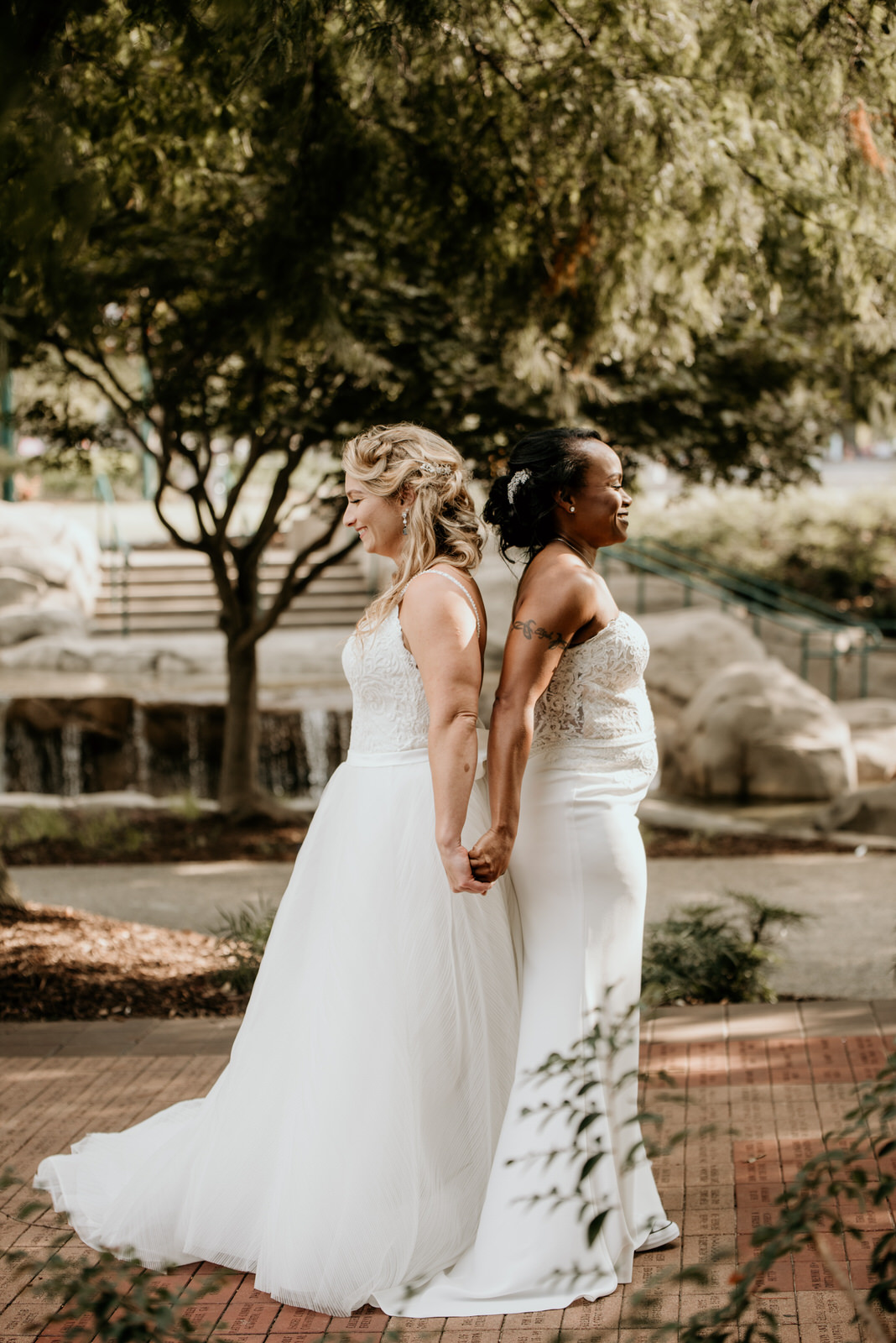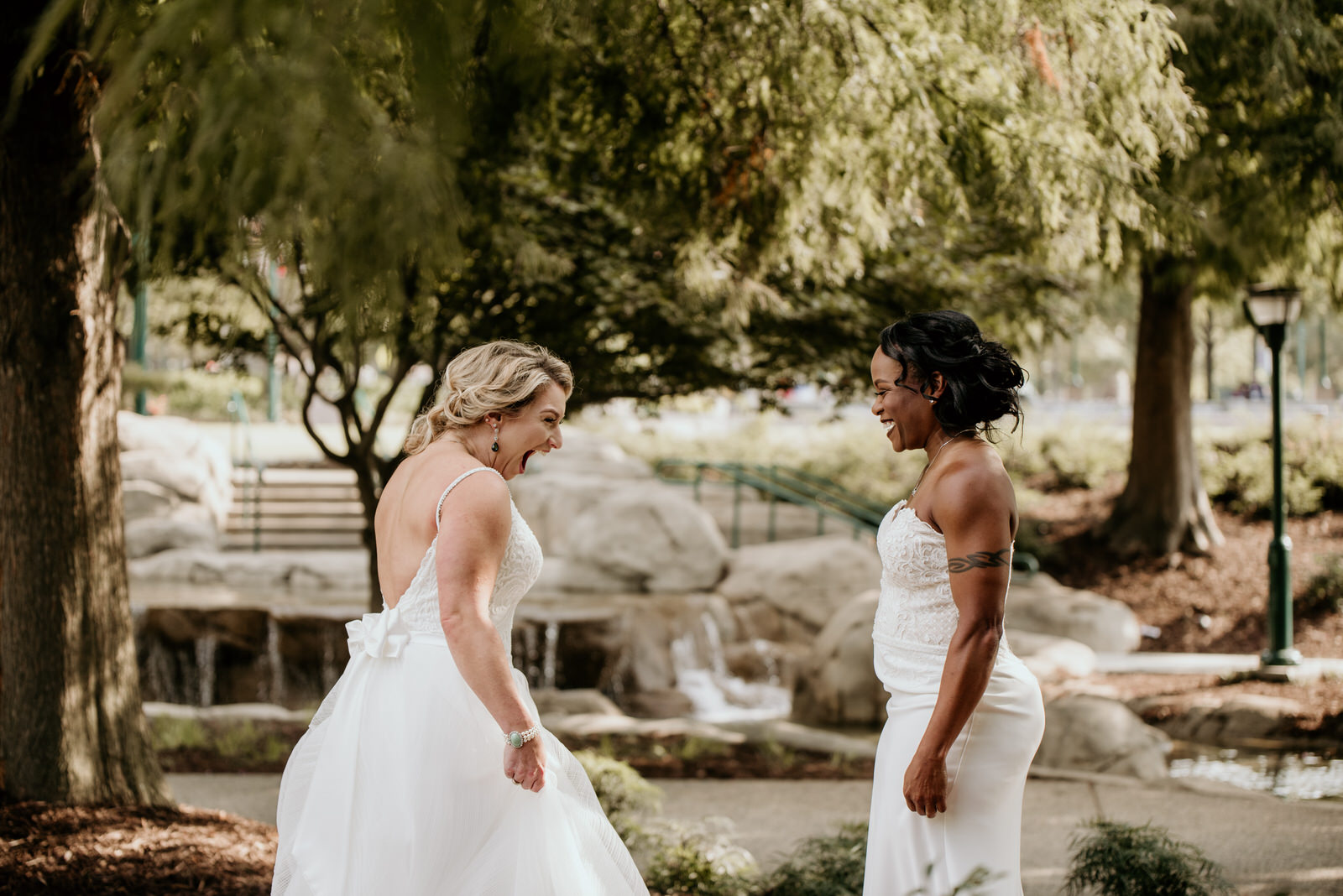 A first look is when you see each other all done up for the first time on your wedding day, before the ceremony. This could look like..
1) Set partner 1 up for partner 2 to walk up behind, then partner 1 will turn around to see partner 2
2) Set you both up back to back and have you turn around to see each other at the same time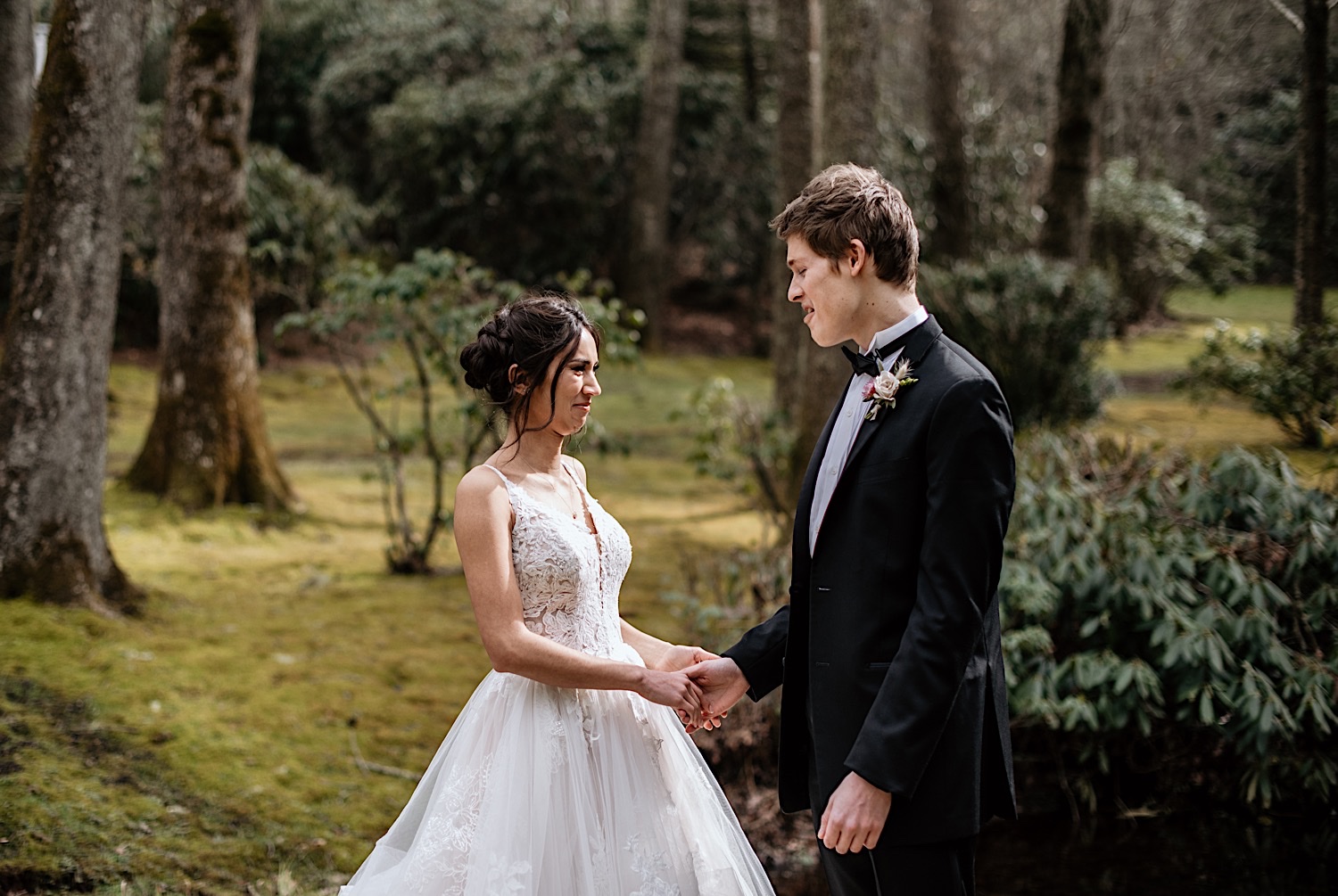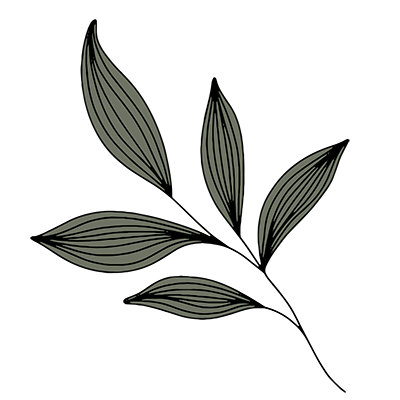 "They won't have a reaction to me walking down the aisle if they have already seen me". This is definitely not the case! In fact, some of the strongest reactions we've seen during the ceremony have been after a first look. This is because there isn't all the pressure and nerves preventing you from really just taking in the moment and letting your feelings go.
"We absolutely did not want a first look at all. We thought it would take away from the ceremony, but we were way wrong. We would do the first look over and over again! It allowed us to spend more time together and our family and bridal party to enjoy themselves right after the ceremony. And when it did come down to the ceremony we still cried haha"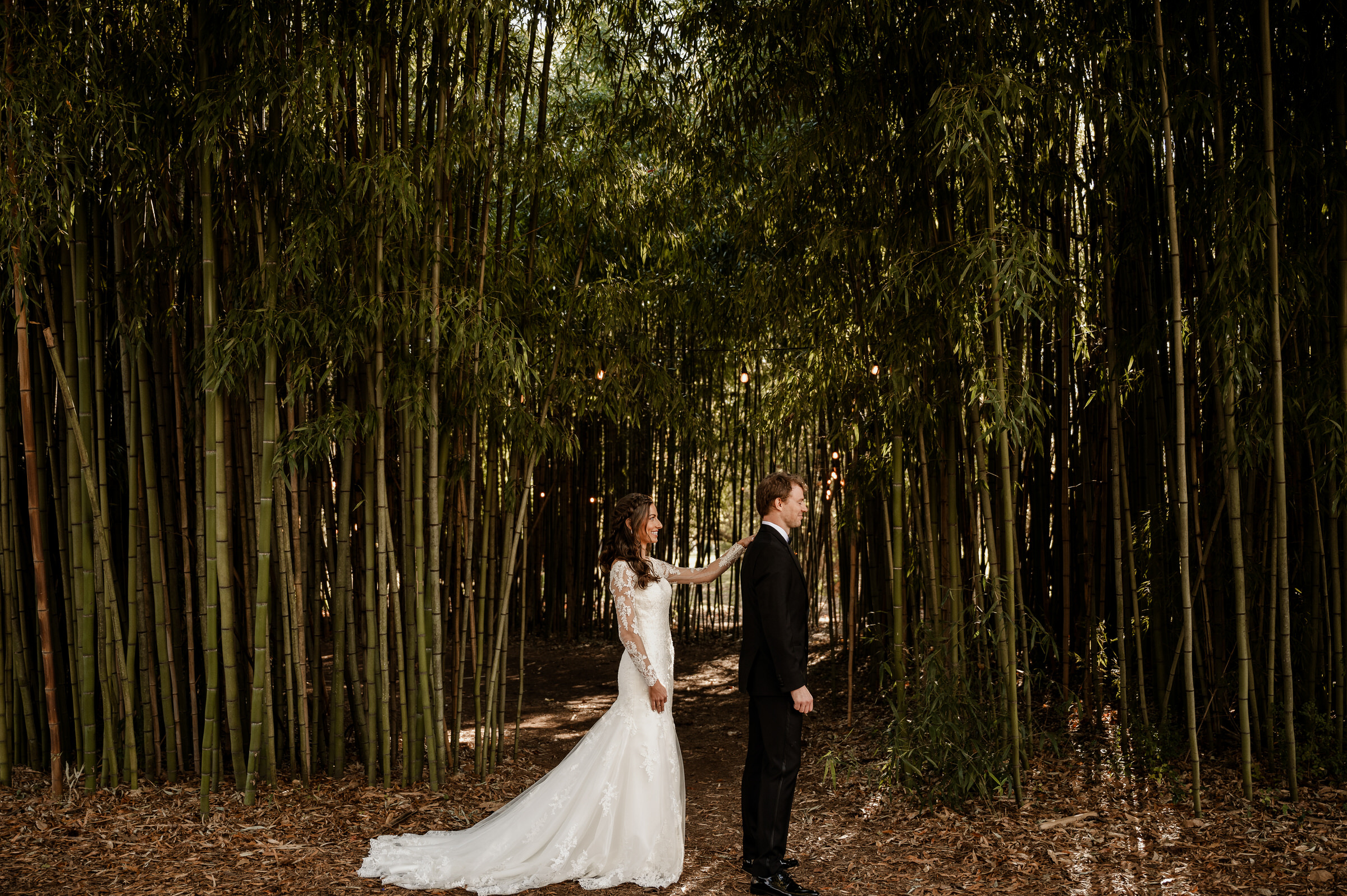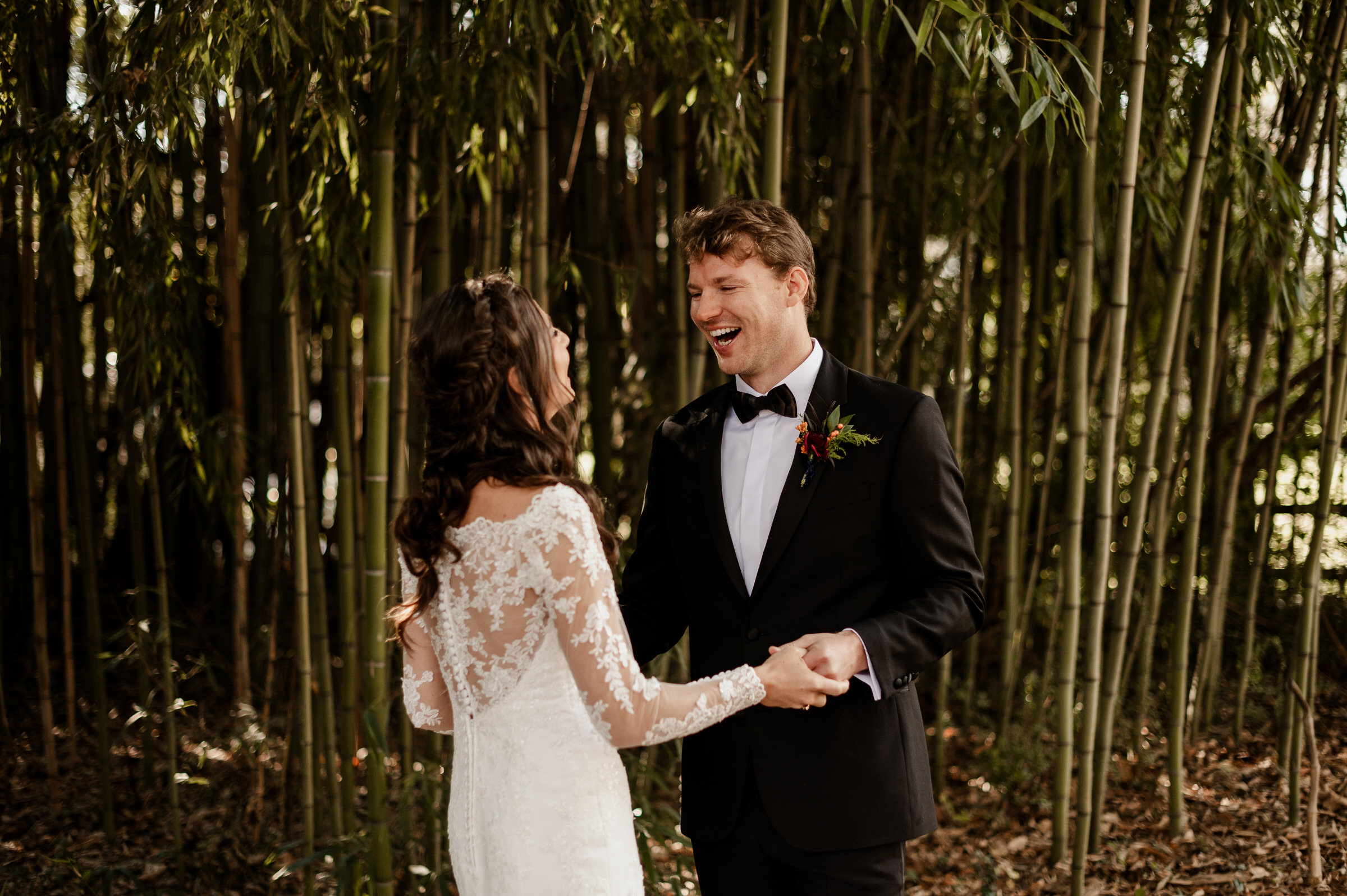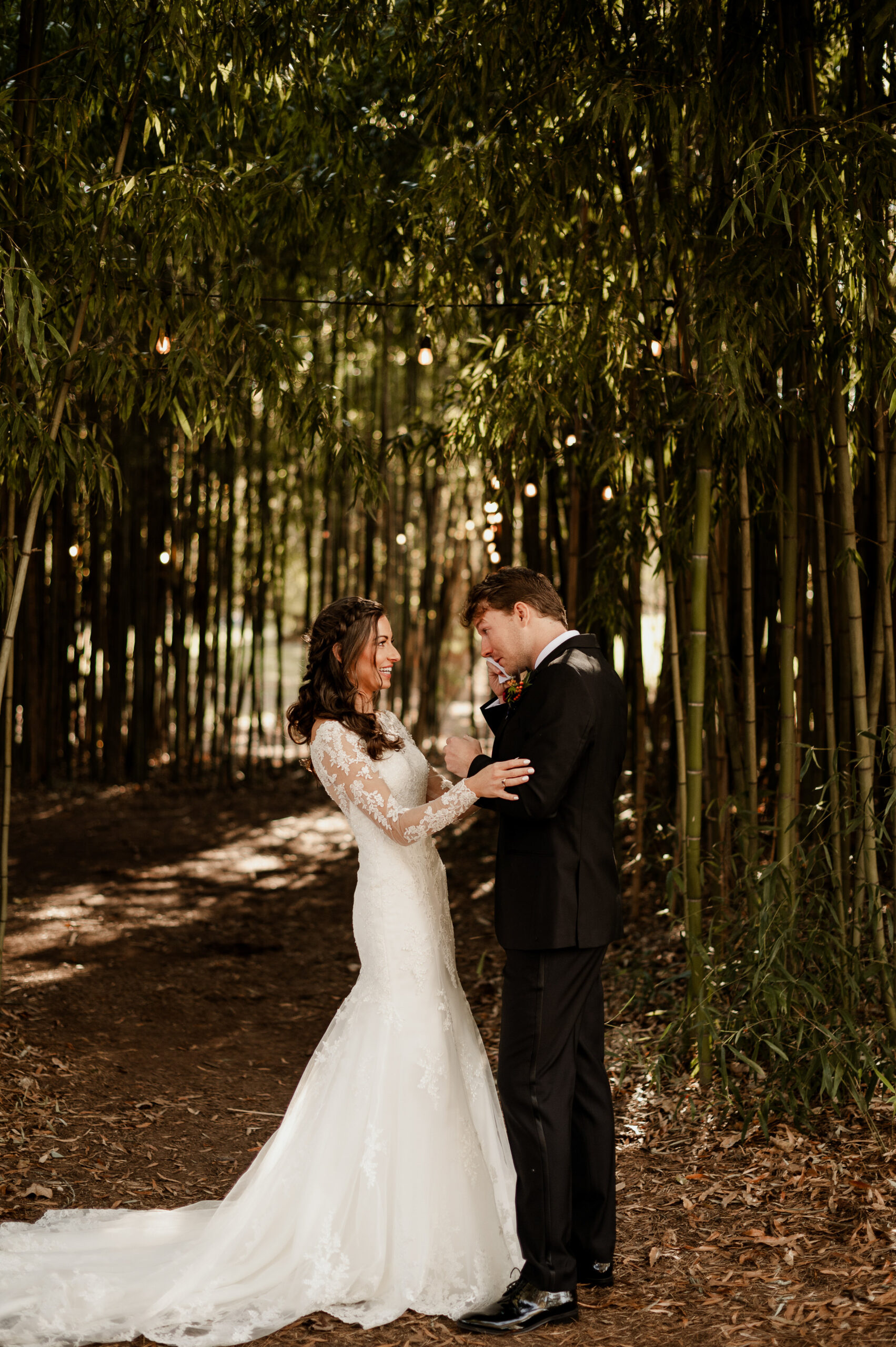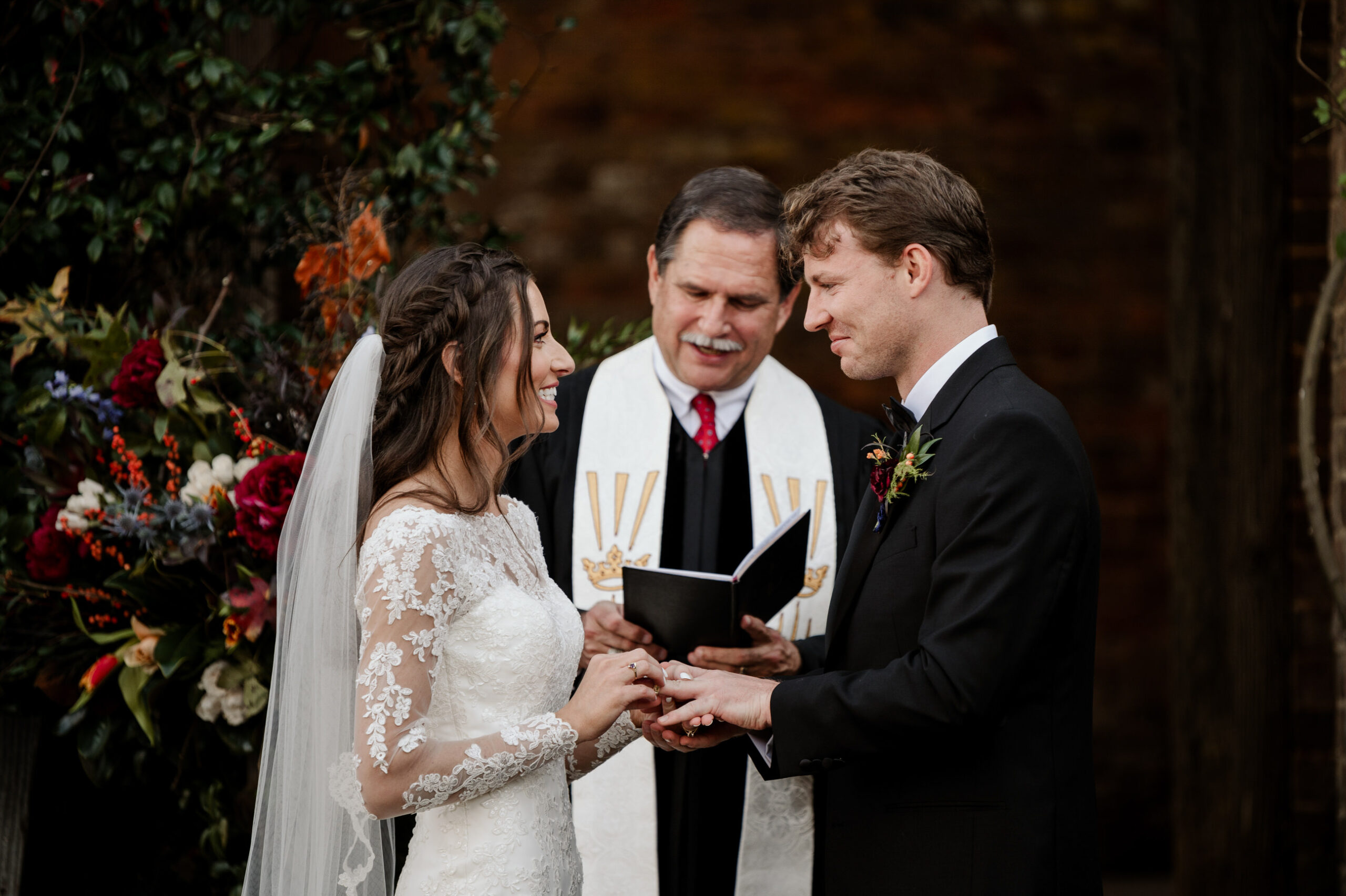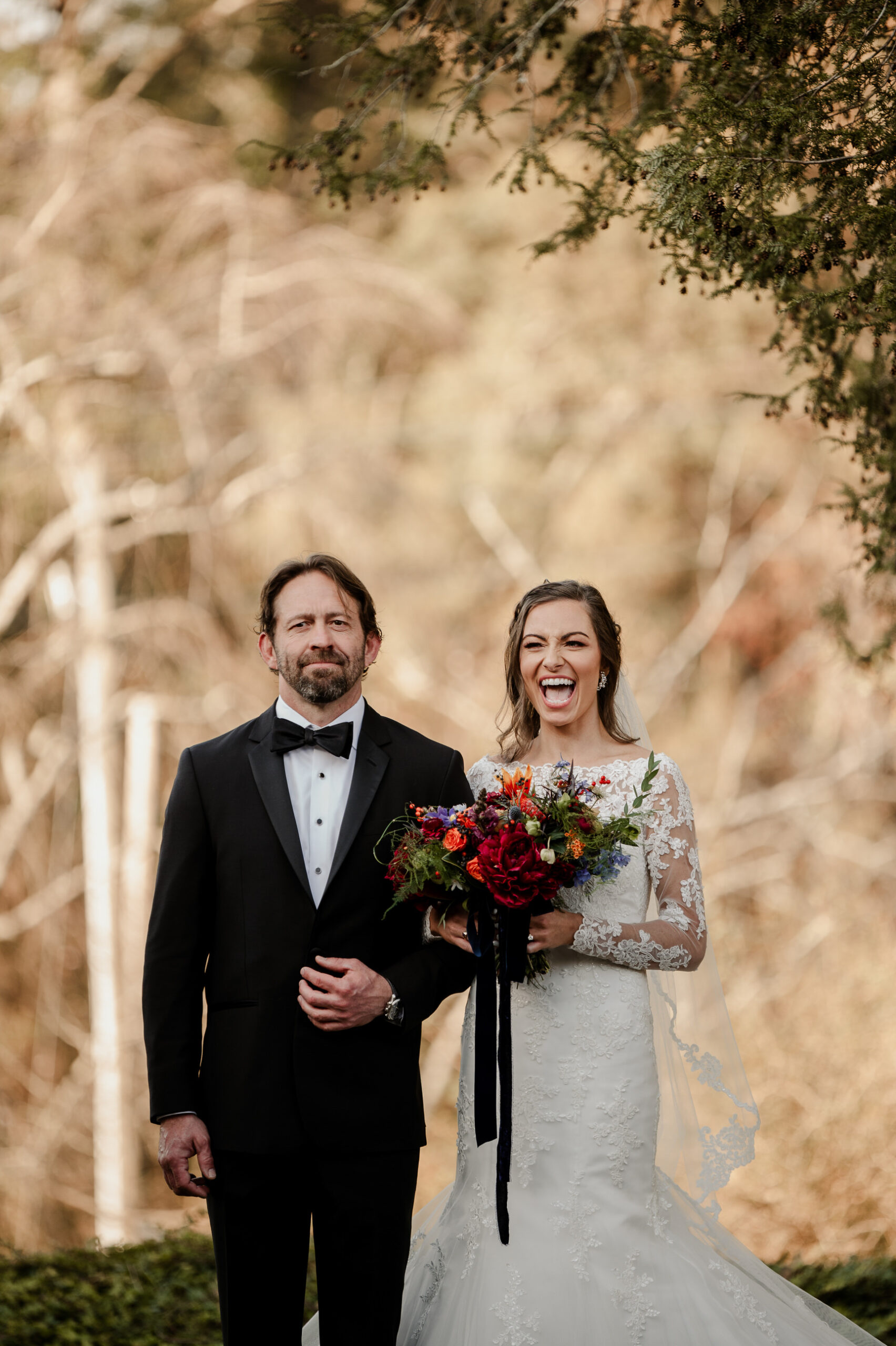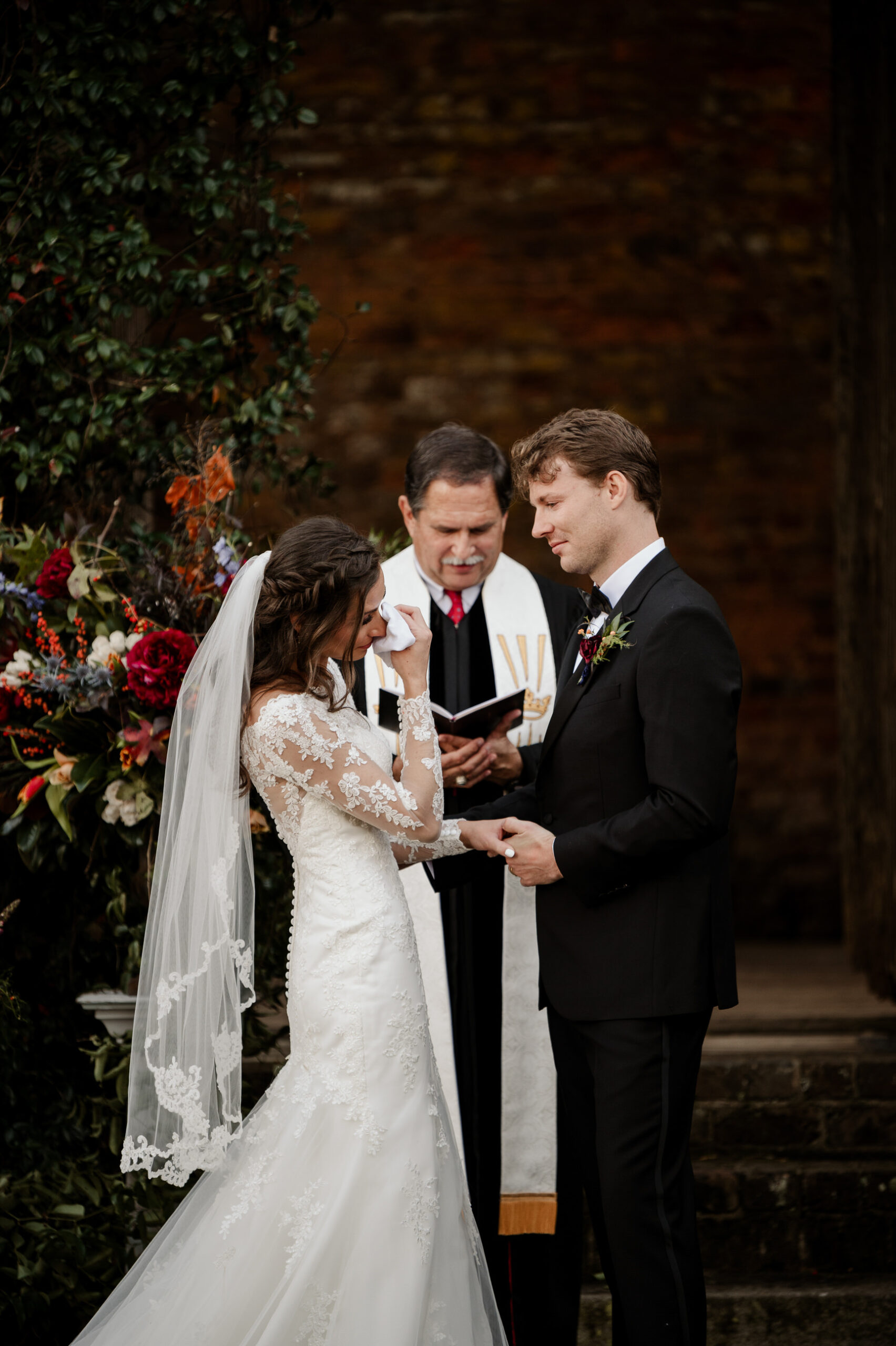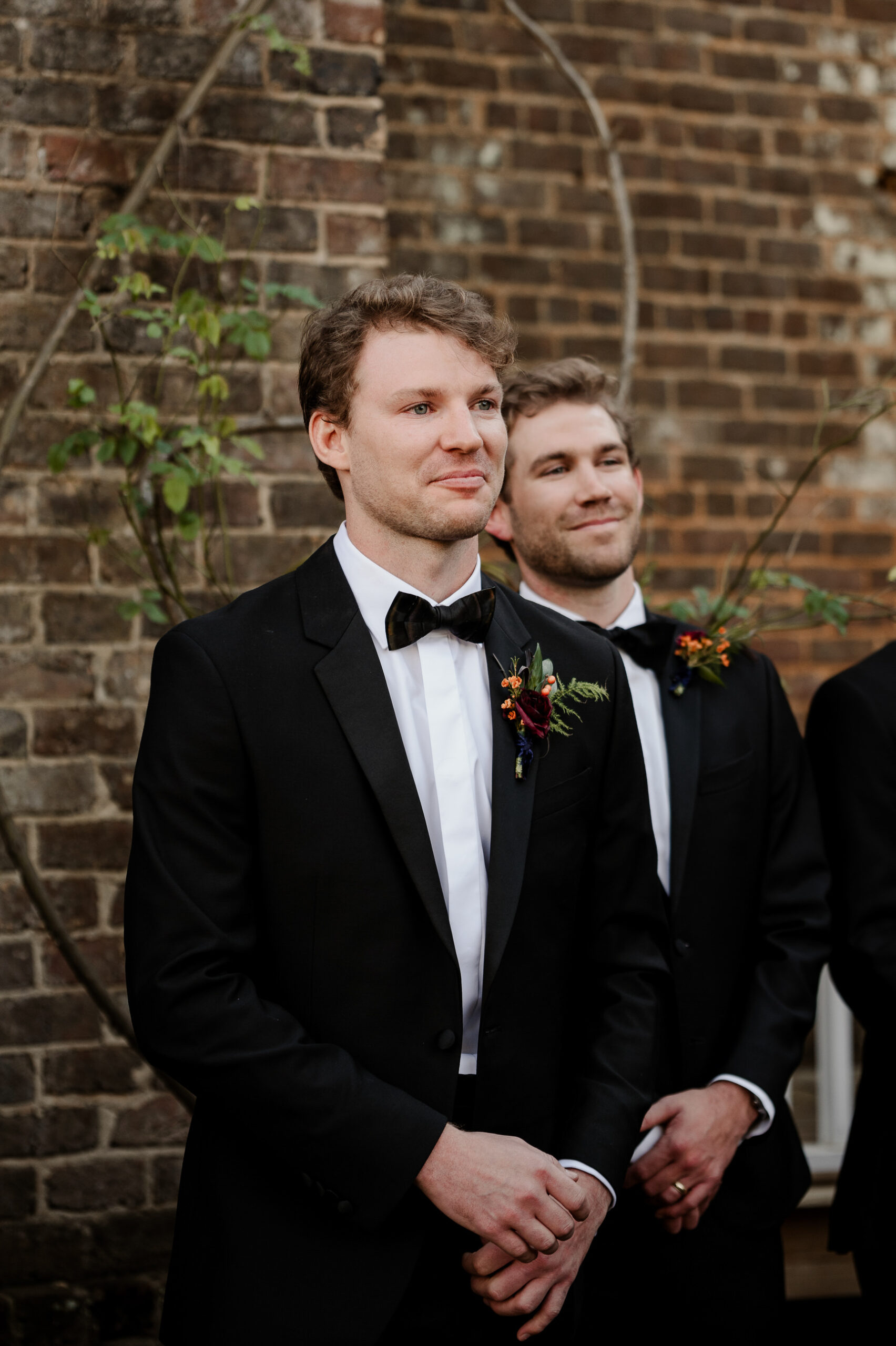 The first look allows for portraits to be taken of you both together before and after the ceremony! This is so great because it will be at two different times throughout the day as well as different locations resulting in two completely different looks. This can also be beneficial incase the weather was great earlier in the day but started raining later, you can relax because we already have all the important photos captured.
It's common to feel pretty nervous on your wedding day. Seeing each other in an intimate, private environment where you get to hug and talk to each other can allow for you to relax before getting in front of your entire guest count.
Taking family + wedding party photos before the ceremony to allows for more sunset newly wed portraits and reduces the amount of time where guests are waiting before the reception starts.
You'll also have an opportunity before the ceremony for just you two to just relax together and enjoy your wedding day together.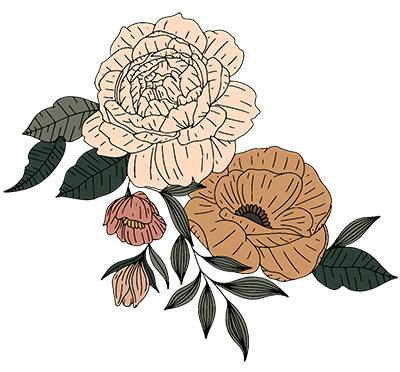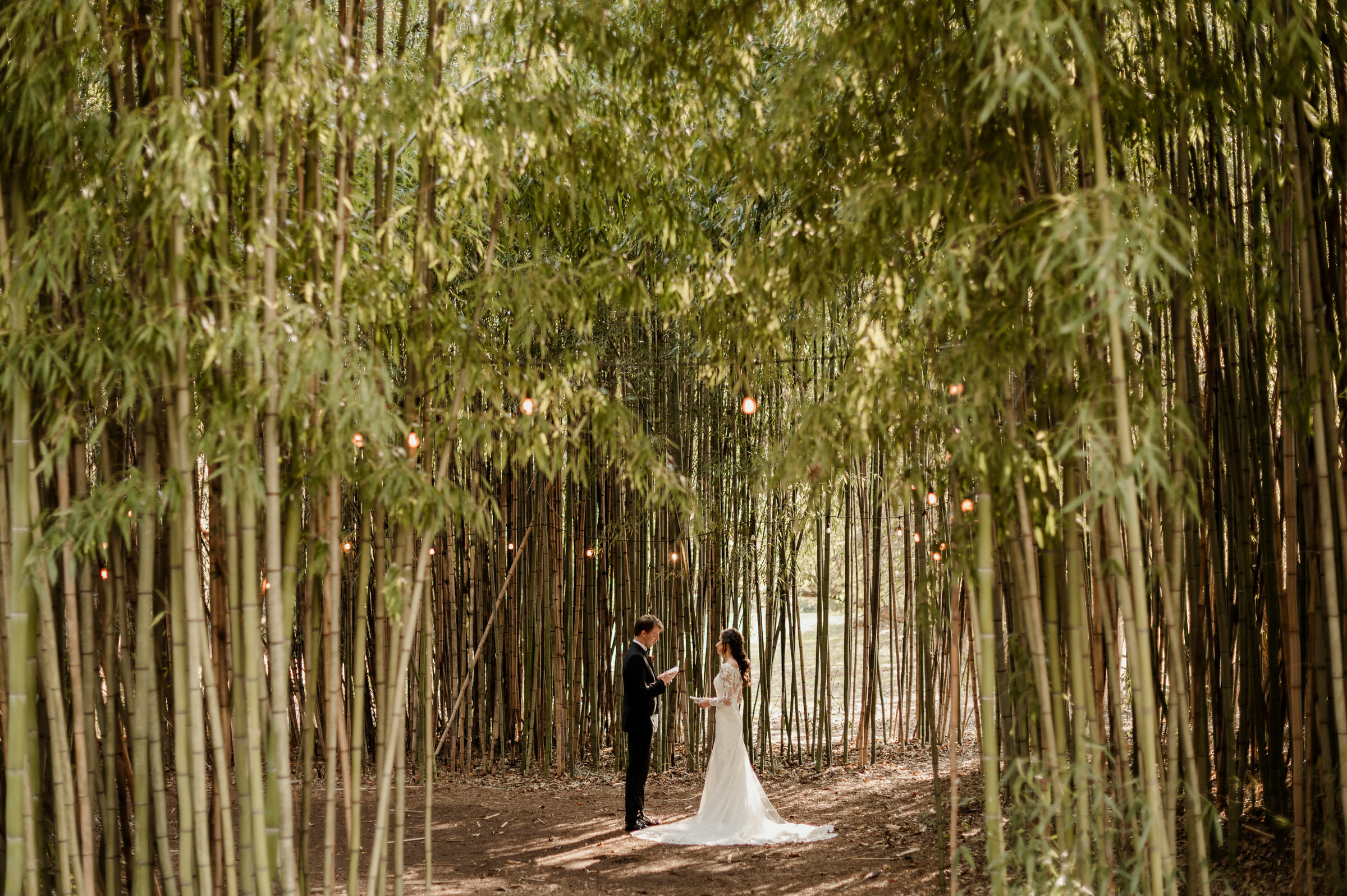 If you'd prefer to exchange your personal vows with each other in private instead of reading them in front of your guests, this is a great opportunity to do so. We can even step back and use a zoom lens to shoot this, to provide you a completely private moment with each other.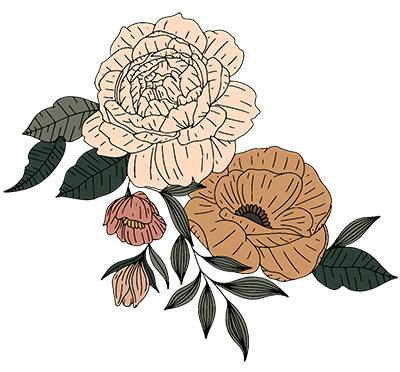 When do you NEED to have a first look?
THE ONLY TIME WE WILL PUSH A FIRST LOOK
If your ceremony time is already set, you don't have any flexibility with it and it's too close to sunset.. this is the only time you NEED to have a first look. If you're not having a first look, your ceremony needs to be about 2 hours prior to sunset.
The reason for this is to ensure there is enough light post-ceremony for your family photos, wedding party photos, individual portraits and couple portraits.
However, if you plan your timeline right it won't matter if you have a first look or not! Talk to us about what you'd like to do and we'll suggest a timeline that will make it happen.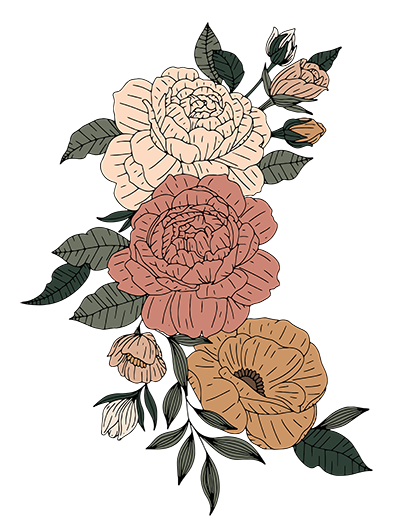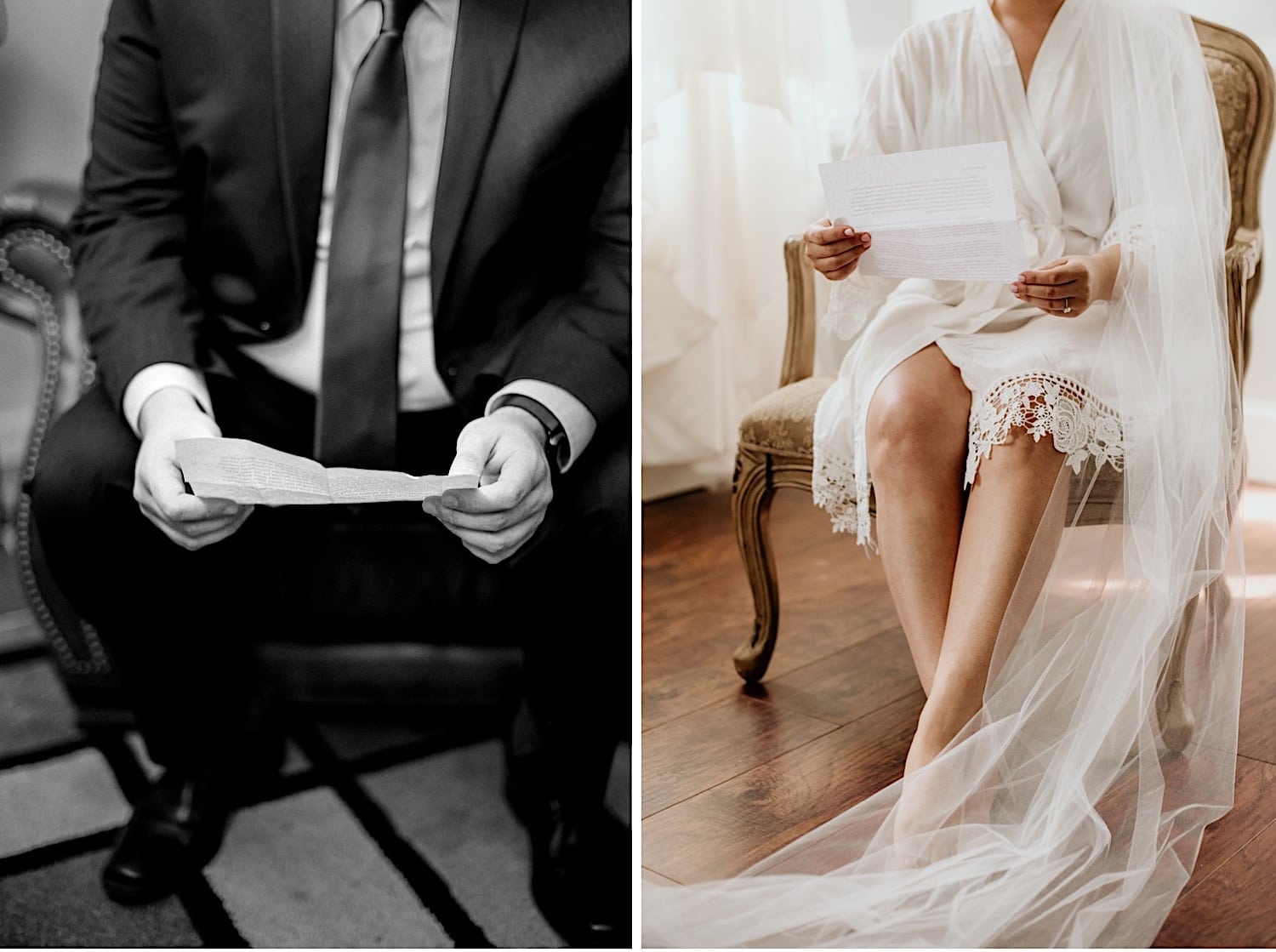 You can exchange a letter or present with your significant other before the ceremony if you choose. You can do this apart, or we can set you up on the other side of a door, corner, or back to back to have you together but not see each other (also called a "first touch").
Would you want to share a first look with someone else? Some like to have a first look with a parent, grandma, anyone of importance in their life.