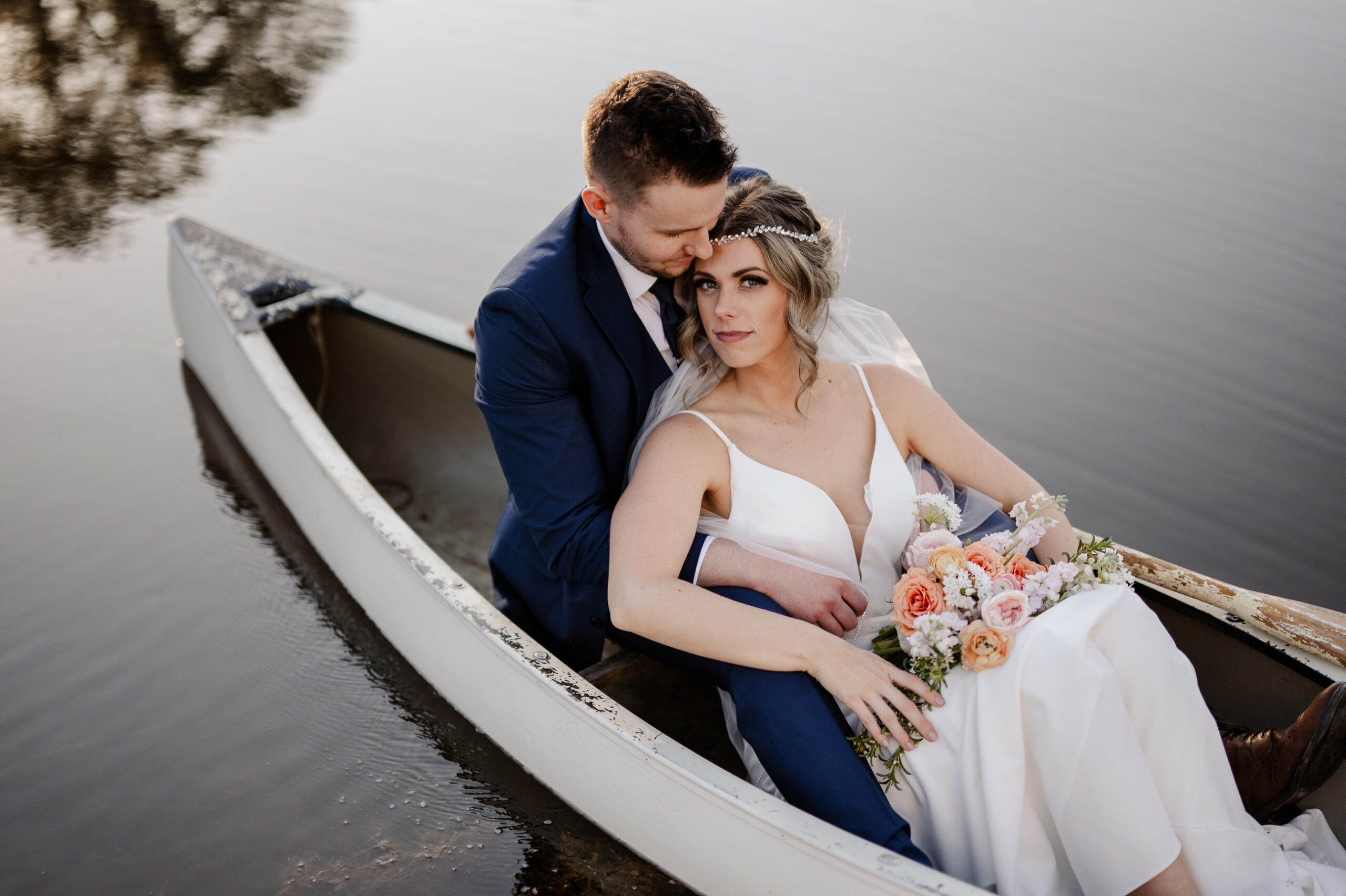 Sweet Meadow Farm and Homeplace
Sweet Meadow Farm and Homeplace is one of the best wedding venues in Georgia. The venue features a greenhouse, lake, and barn- so there are countless places to take gorgeous photos on your wedding day. The bridal suite is large and light filled, which is crucial for being able to take getting ready photos at the start of the day.
The venue can host up to 200 guests and lodge 16 overnight guests on the property. The cost for a Sweet Meadow Farm and Homeplace wedding starts at $4,500 for traditional weekend weddings, but they also offer special elopement packages for weekday micro weddings. They only book one wedding per weekend to ensure the best experience for their couples.
How we planned this wedding in just 2 weeks!
When Lacy and David reached out to us, they knew they wanted to get married as soon as possible but they weren't sure where to start. They didn't have a date, venue or an idea of which location they wanted for their wedding- they just knew they wanted to elope with them, their son, and immediate family.
We love helping couples elope in Georgia- so we helped them set a date (which was only 2 weeks away- they really wanted to get married ASAP!). Then, we listened to what they envisioned for their day and provided them with a custom location guide filled with venues and alternative locations that fit their vision and budget. We're so glad they settled on Sweet Meadow Farms and Homeplace, one of our favorite venues here in Georgia.
The couple wanted an intimate wedding without all the hustle and bustle of a big wedding, so they could really stay present with each other throughout their day. We love when couples really think about what's important to them and plan their day around that! The owner, Melanie, created a custom elopement package for them including use of the venue for their ceremony and picnic reception celebration.
They shared a private first look in the greenhouse, had their ceremony as the sun was setting and even got into this little canoe and paddled around. This wedding really shows that you don't need to pour over planning a bunch of little details if that's not something that you care about. Sometimes, all you need is each other? (and some cool photographers). We absolutely loved photographing this Sweet Meadow Farm Wedding and can't wait to be back soon.
Your Narrative blog will appear here, click preview to see it live.
For any issues click here