Summerour Studio Atlanta Wedding
ULTIMATE GUIDE | PHOTOS, TIPS + PRICING
Summerour Studio is Atlanta's best wedding venue. In this guide we'll explain everything you need to know to have the perfect Summerour Studio wedding. Discover the ceremony options, browse photos, pricing and more.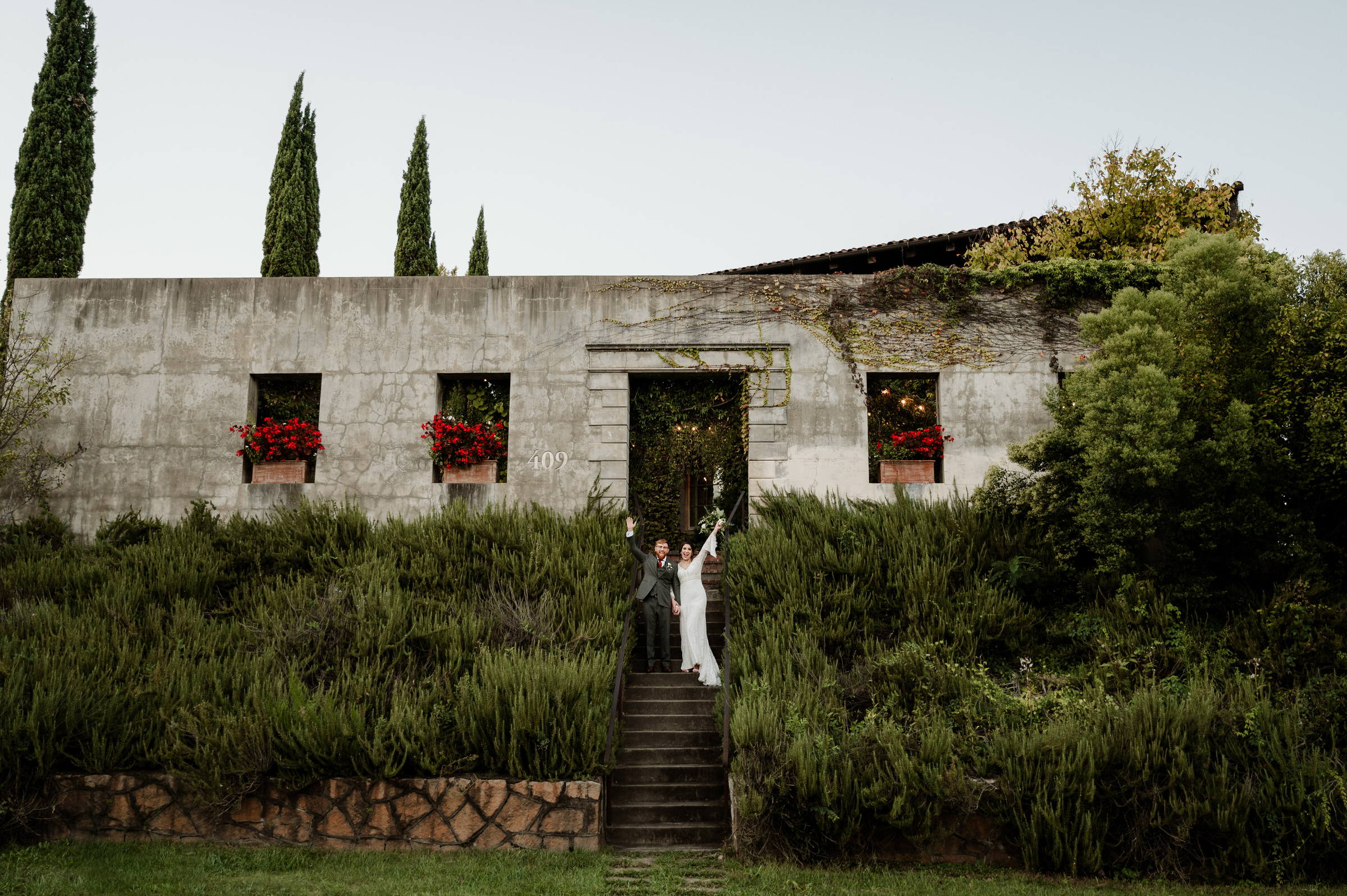 Summerour Studio is a refurbished warehouse located at 409 Bishop St NW in Atlanta, Georgia. It's close proximity to the city makes it convenient to downtown midtown and allows for glimpses of the Atlanta skyline from the venue!
It contains 8,000+ sq. feet of event space as well as a lush, outdoor courtyard. You can have up to 400 guests for your Summerour Studio wedding ceremony and seated dinner. The event space can also host other private events such as corporate functions, bar and bat mitzvahs, fundraisers team building activities and holiday parties.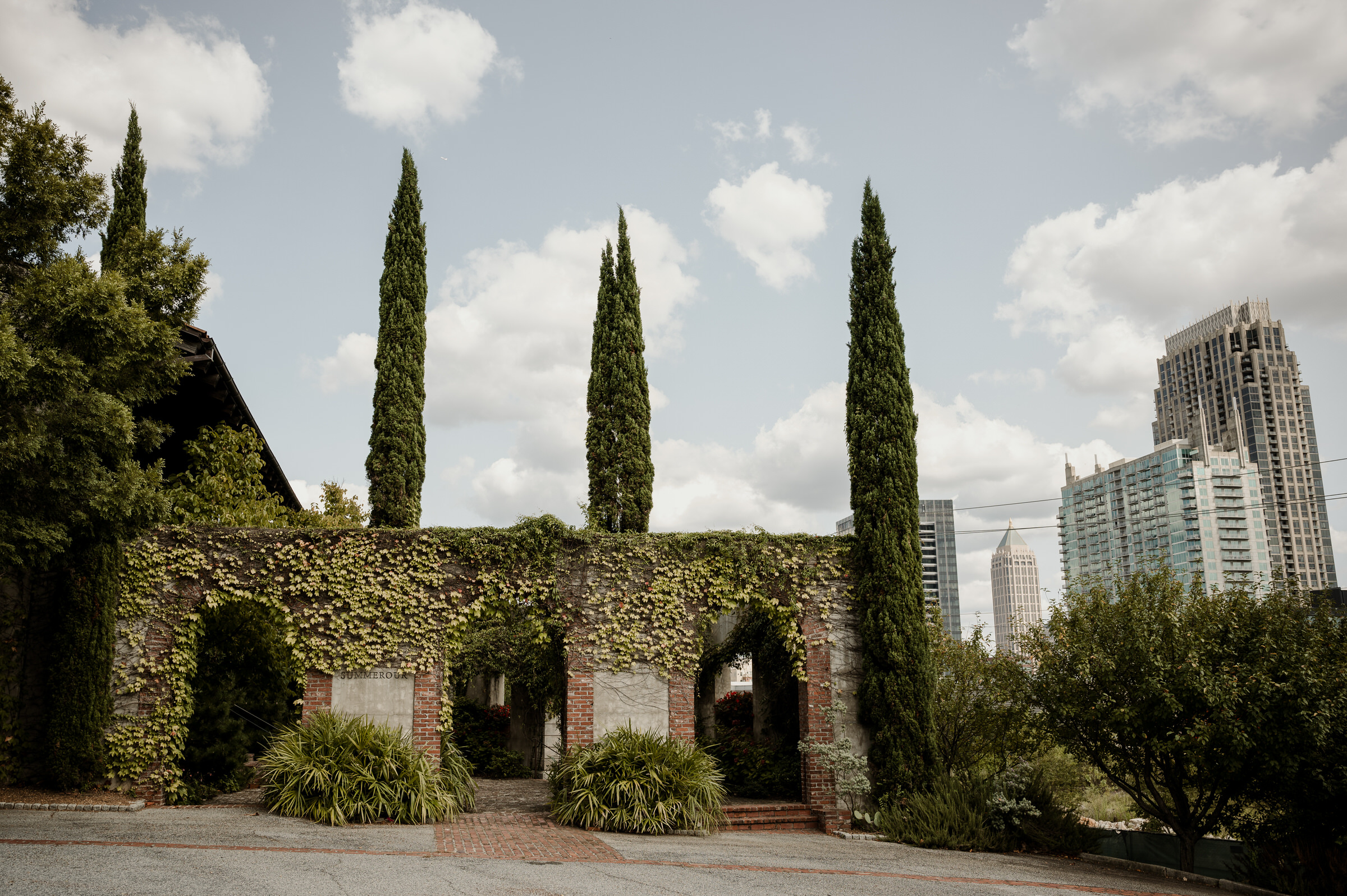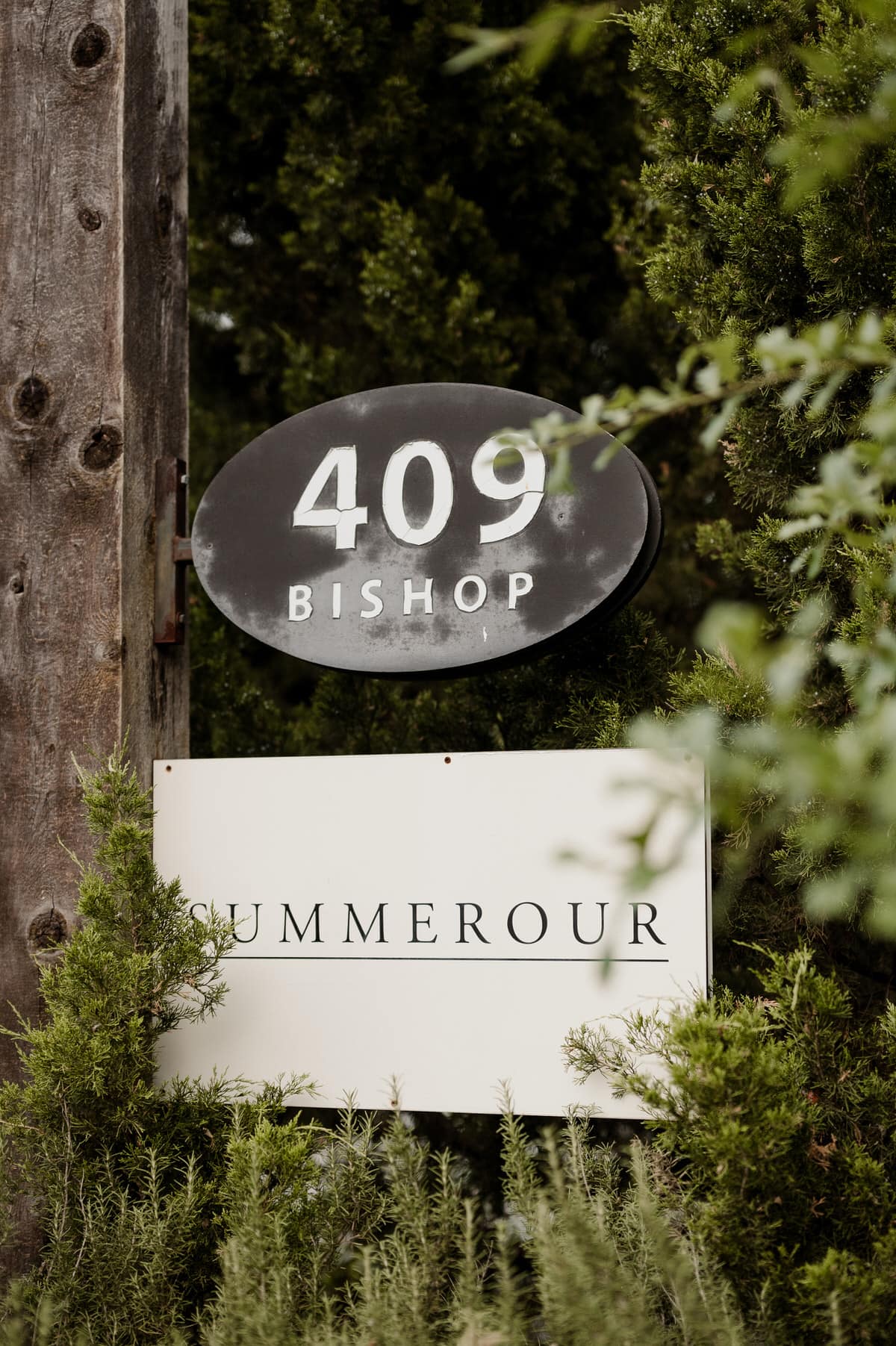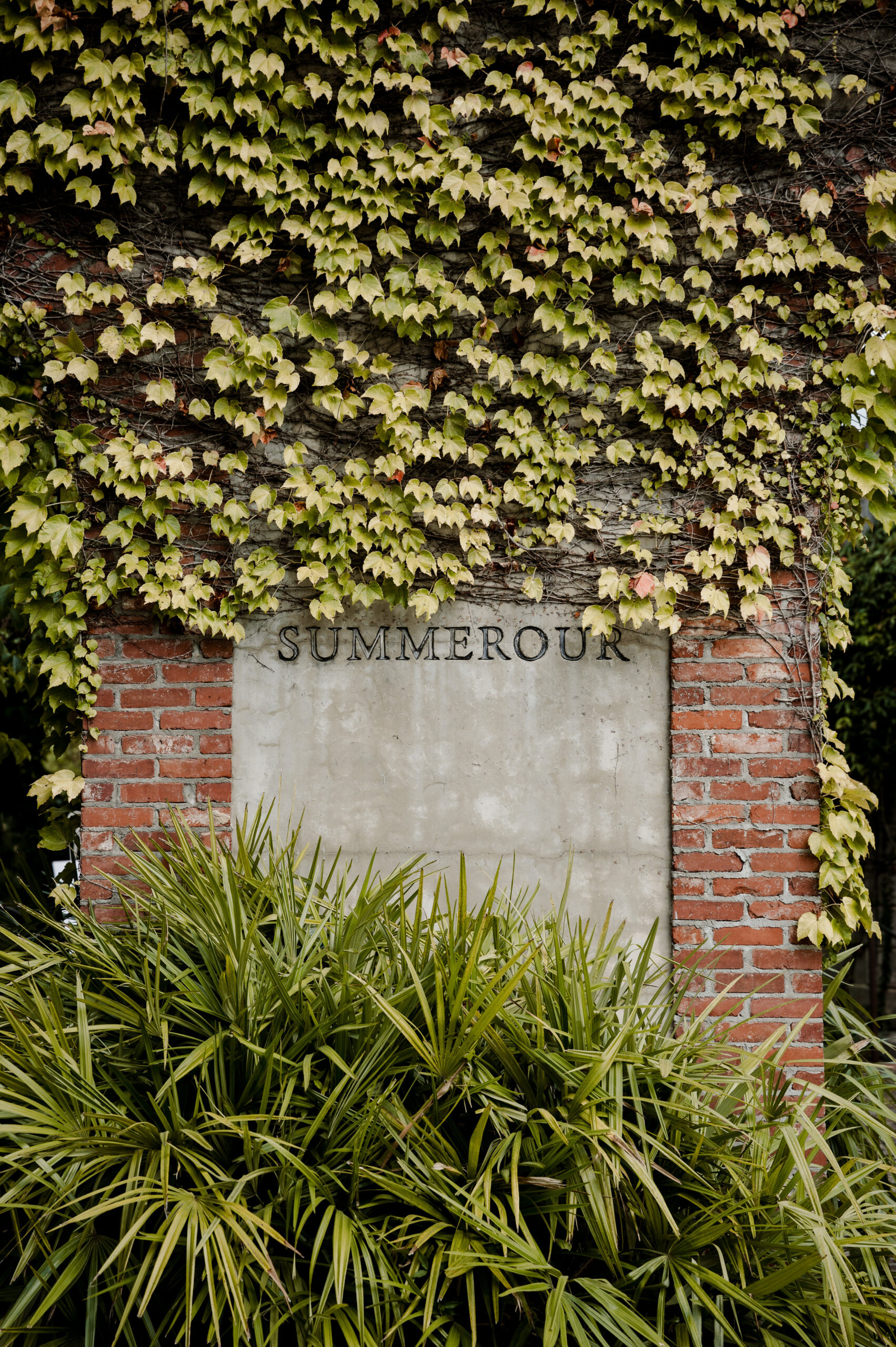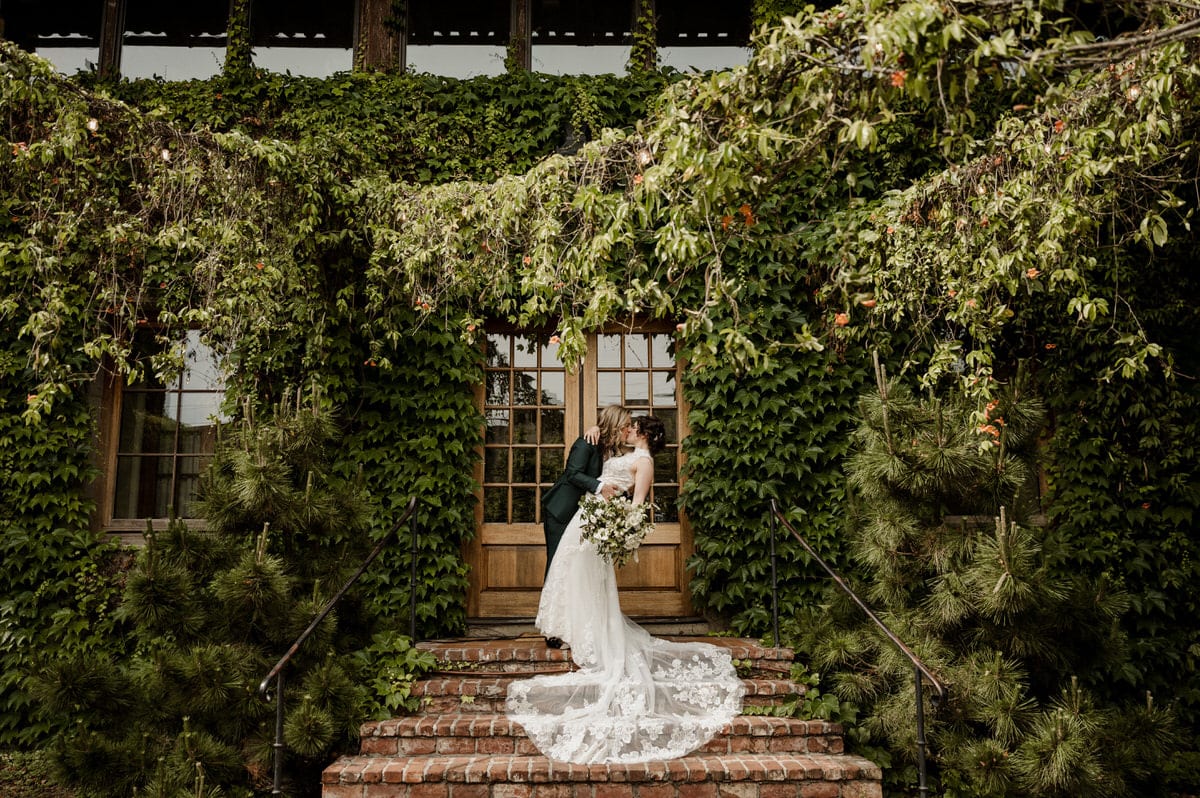 Summerour Studio does have two holding rooms near the main entrance where each party can reside prior to the wedding. However, these rooms are pretty small and aren't ideal for actually getting ready at the venue. You'll want to get ready (have hair and makeup done, etc.) elsewhere such as a hotel or AirBnB before arriving to Summerour. Then, go to the mezzanine upstairs for your getting ready photos such as putting on your outfit and accessories!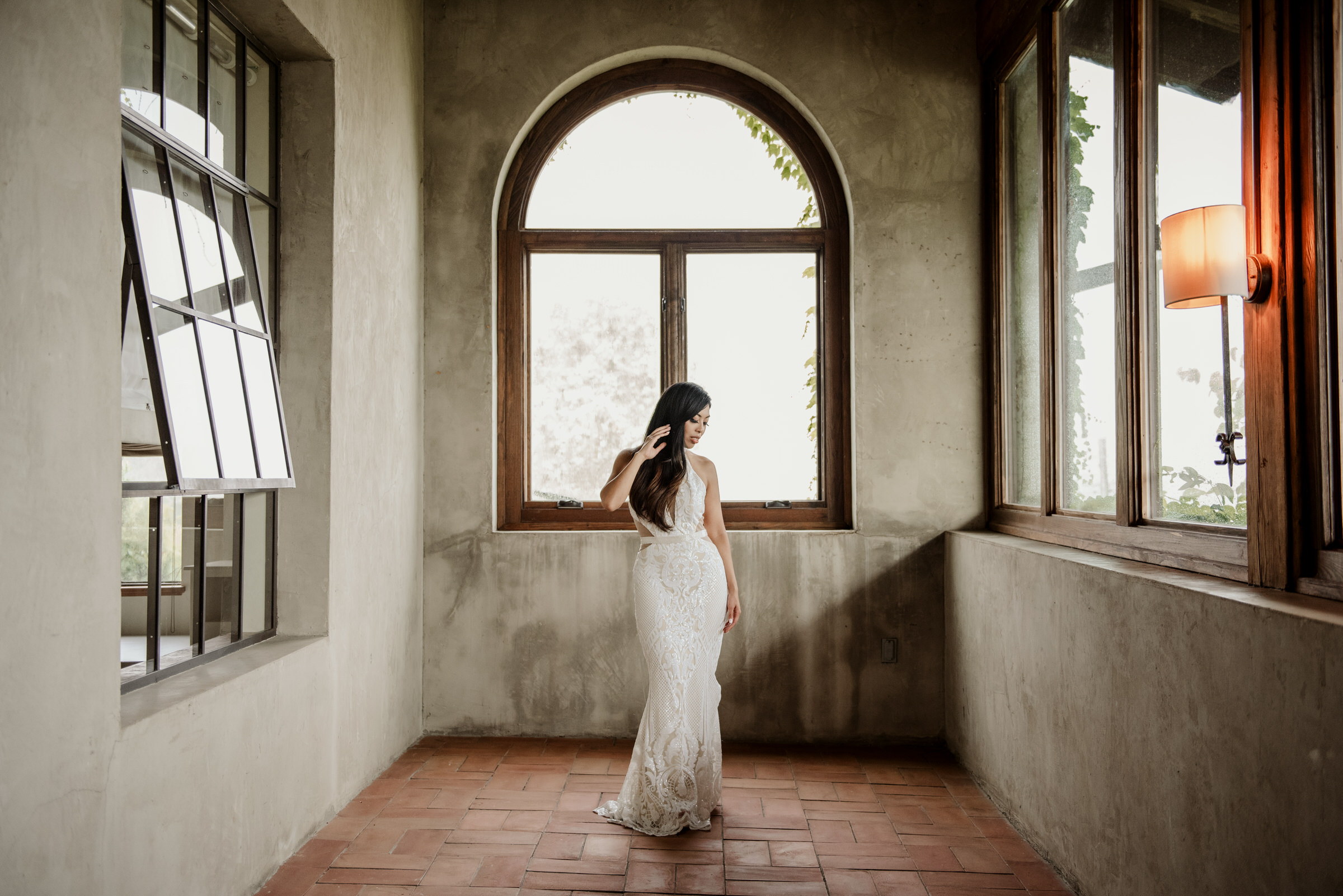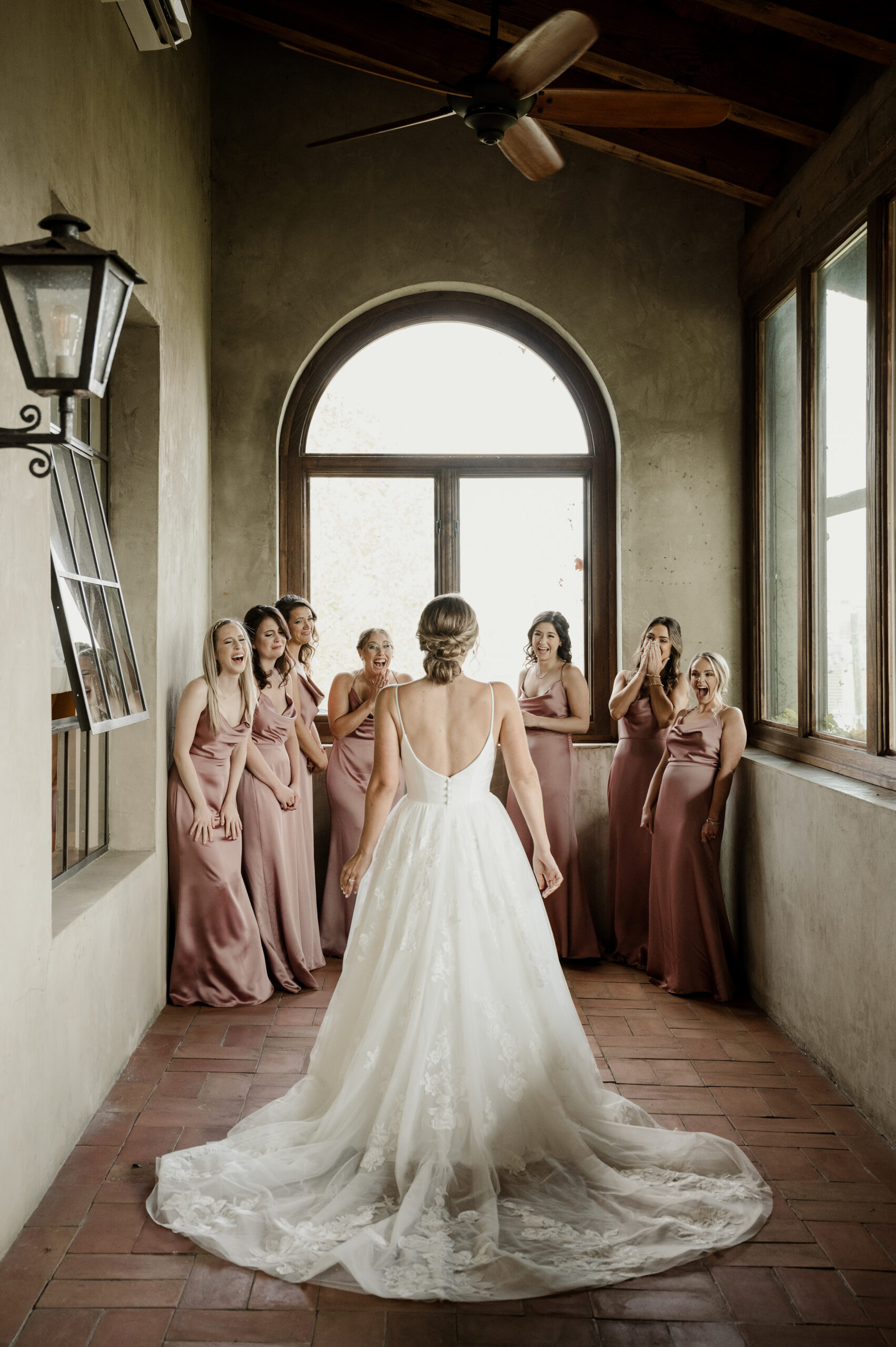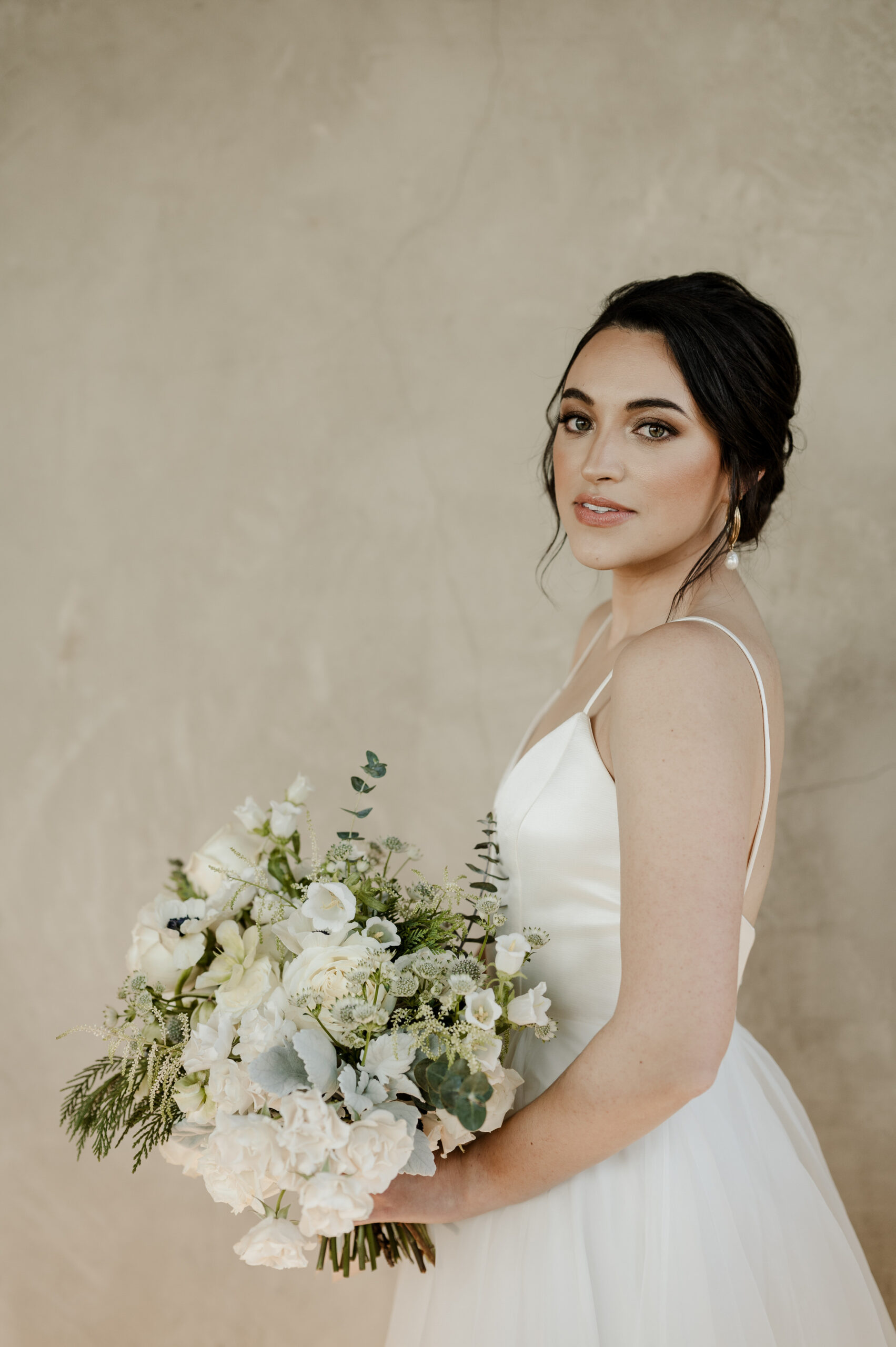 We highly suggest that couples have a first look (see each other before the ceremony) in order to take photos prior to the ceremony. The main reason for this is that post-ceremony, the courtyard will be occupied by guests for cocktail hour. With this in mind, you'll want to take full advantage of the courtyard for photos pre-ceremony as it's the most picturesque location at Summerour Studio!
The first look also provides more time and opportunities for portraits of you and your partner, so if photography is important to you we'd highly recommend this option! PS- you can also have a first look with your wedding party or other important people!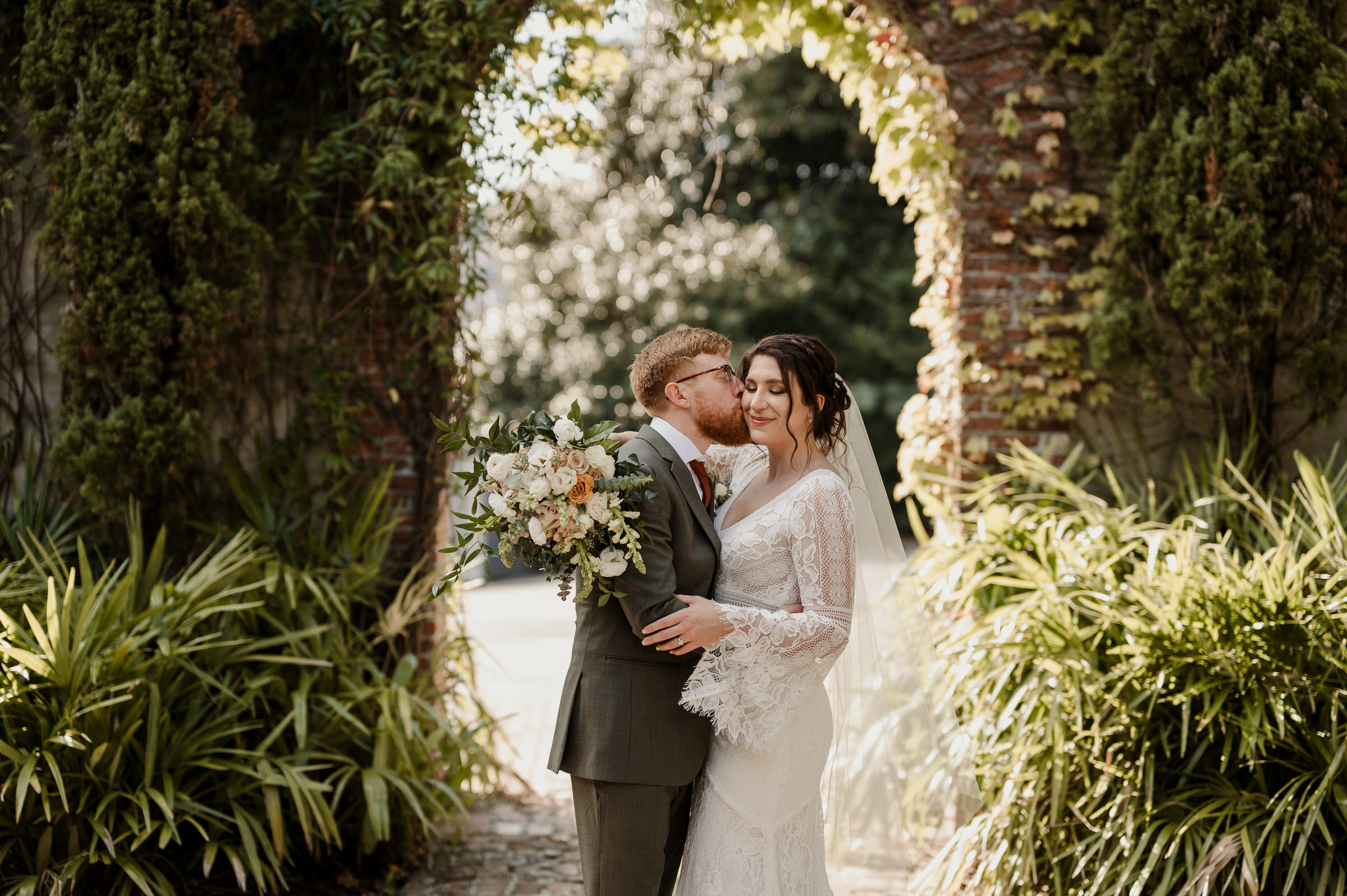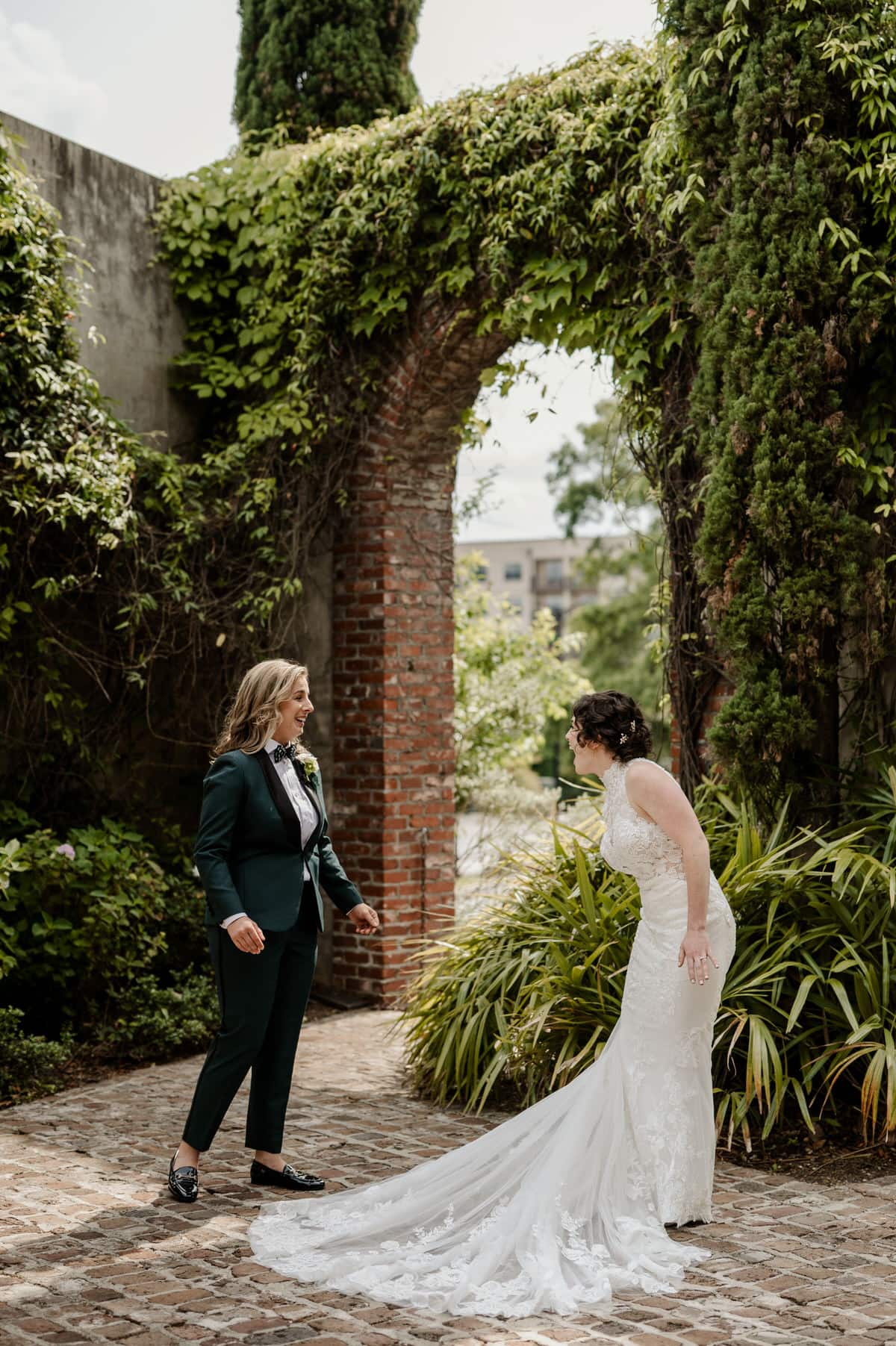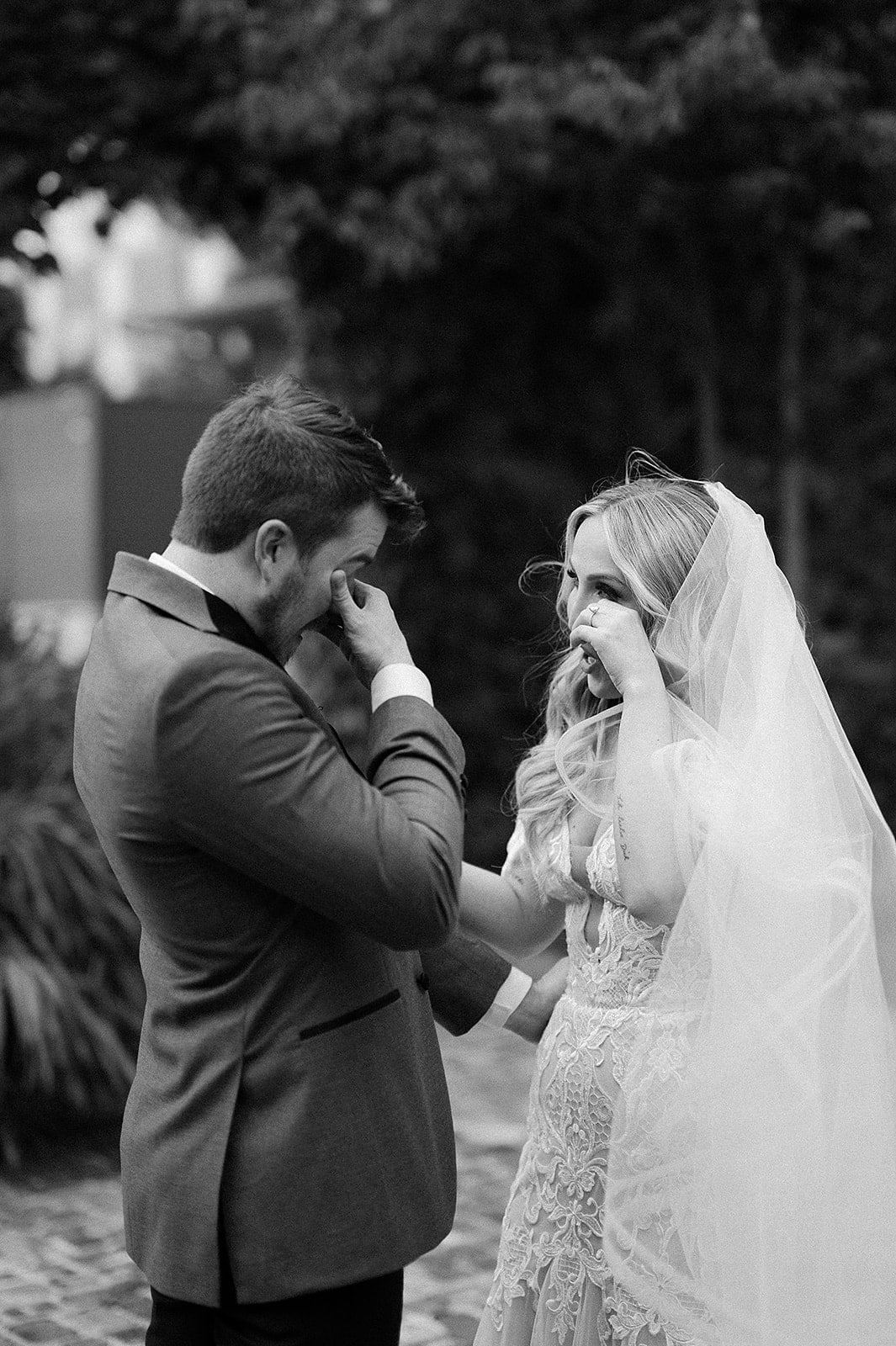 The first look also provides an opportunity to take your family and wedding party photos prior to the ceremony. Since the courtyard is the best place for these photos, they'll have to be done pre-ceremony as to have full access to the courtyard without guests. If you don't want to have a first look, you can plan to take the family and wedding photos indoors post-ceremony.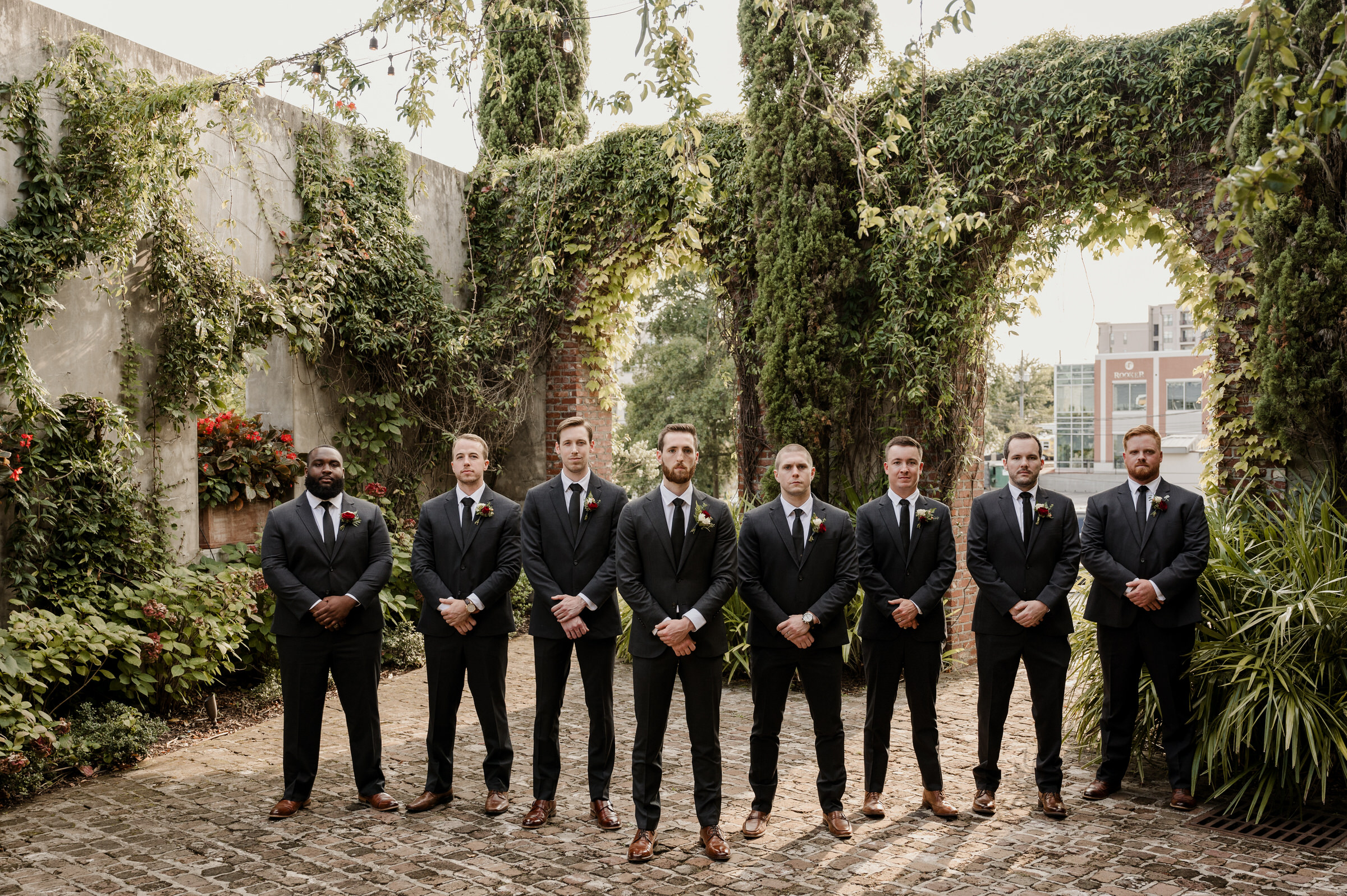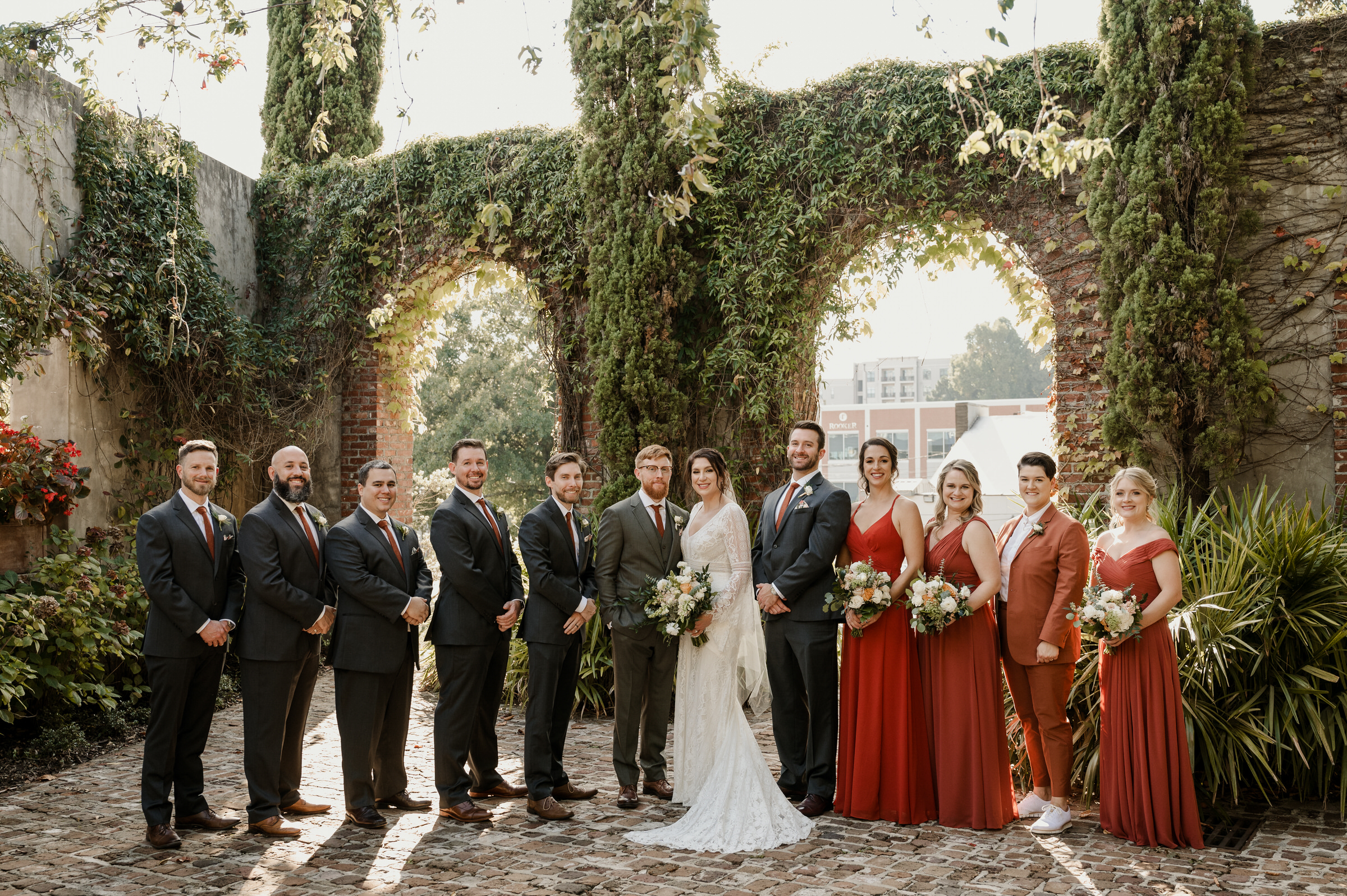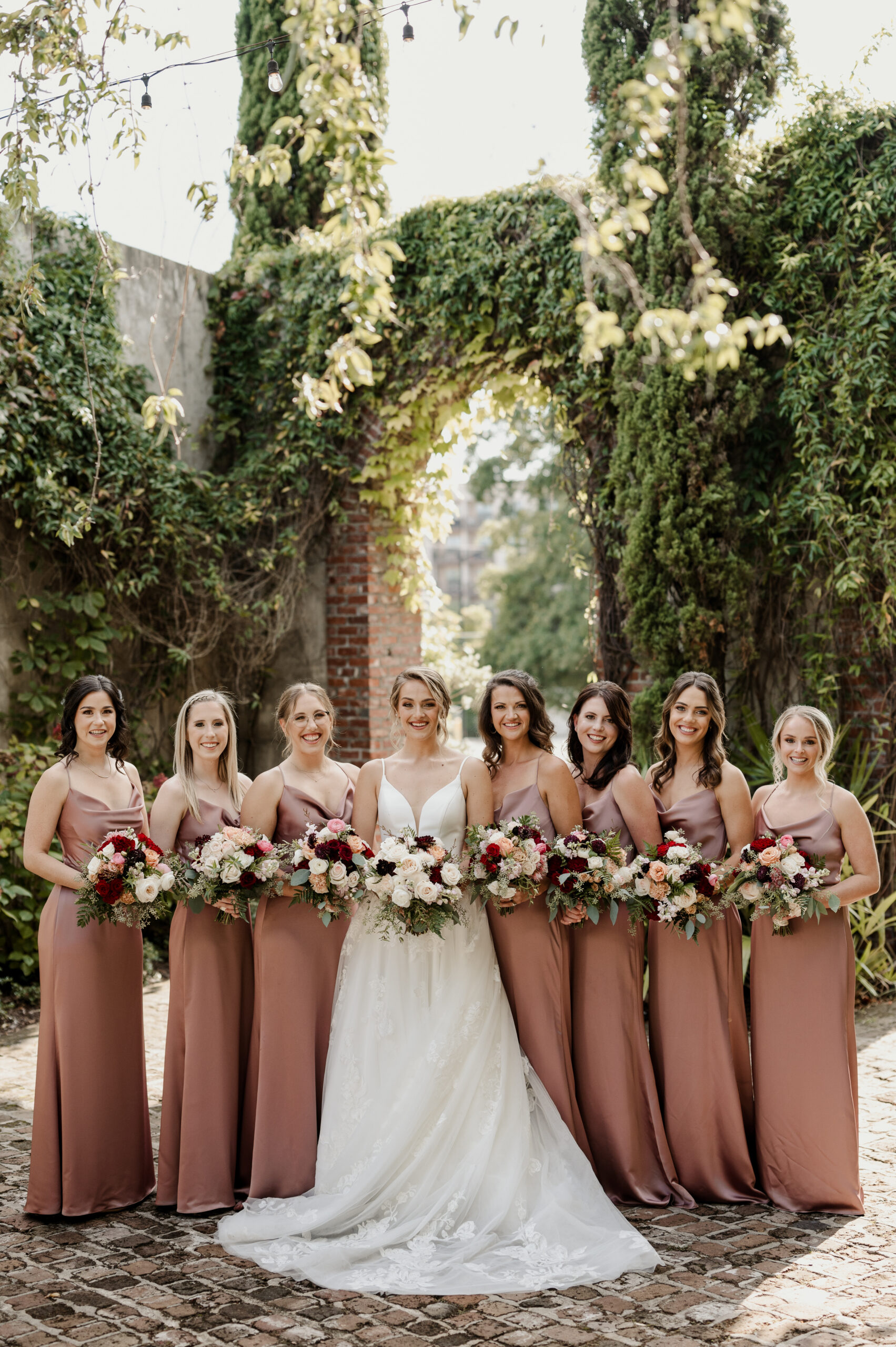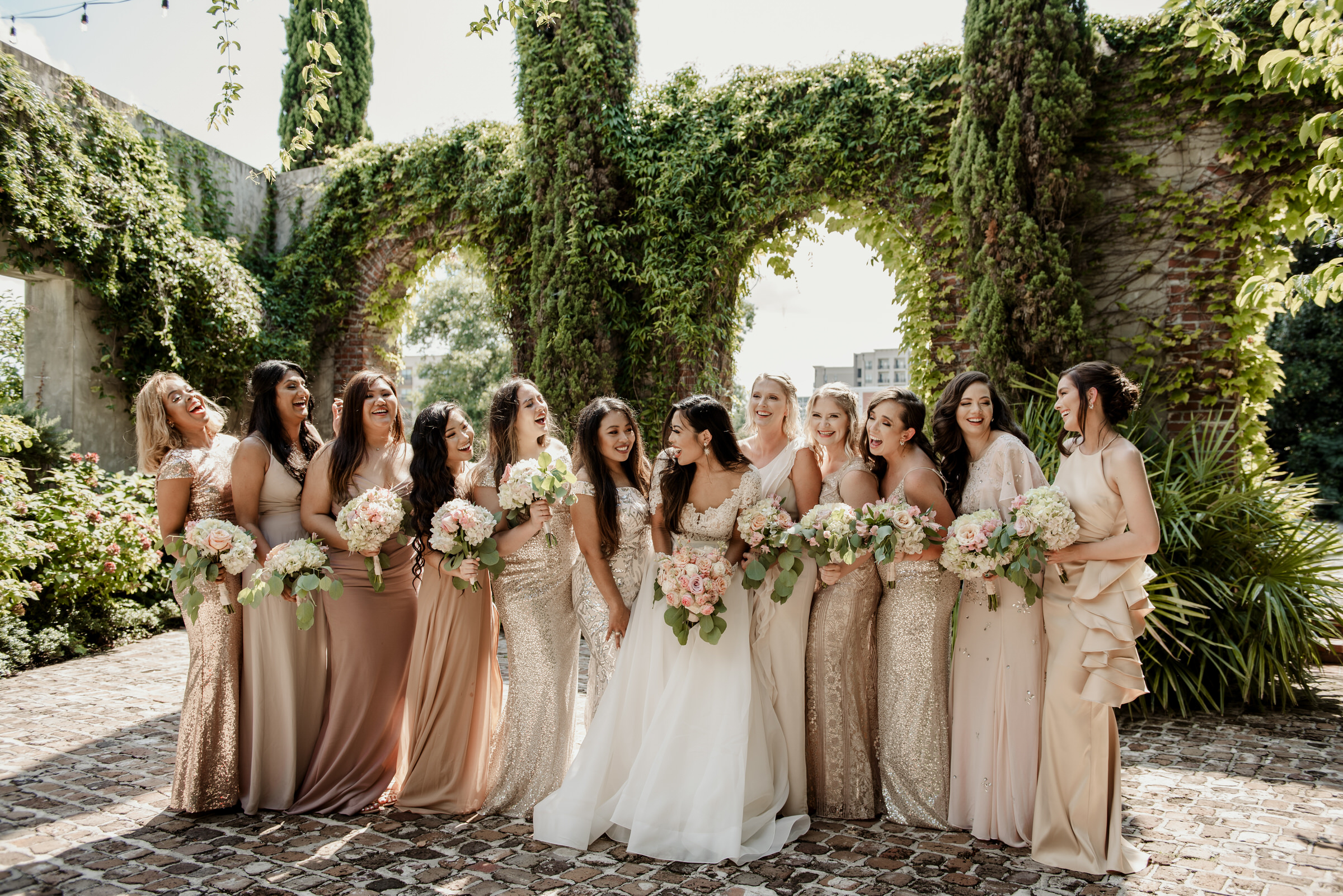 The venue offers both indoor and outdoor options for ceremonies, which is important incase there is inclement weather on your wedding day. You can't go wrong with either option for your Summerour Studio wedding!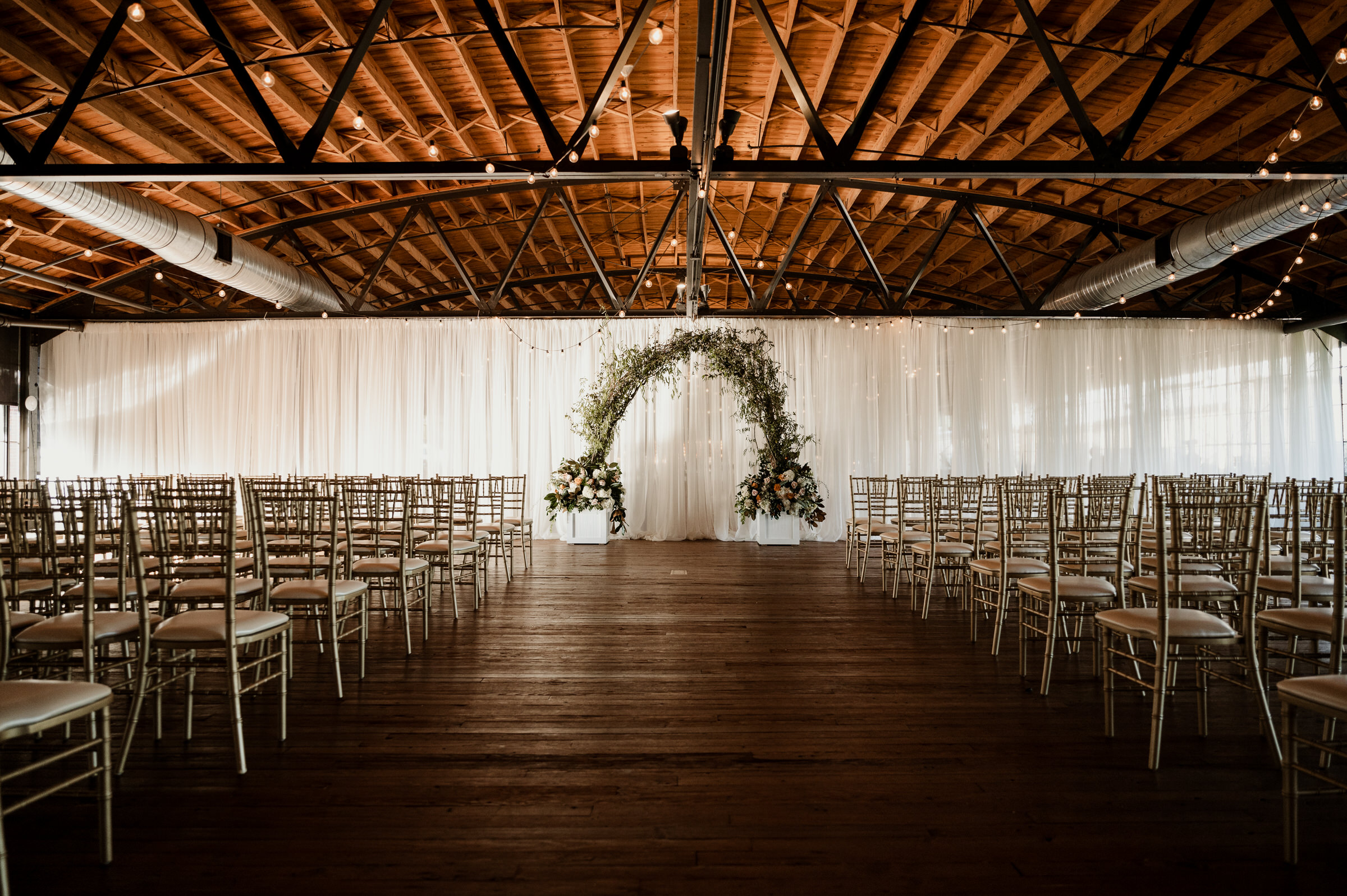 indoors FACING THE CURTAIN
The main space of the venue is where indoor ceremonies are held, as well as where the reception will take place. It's a 8,000+ square foot room with vaulted ceilings, hardwood floors, lots of windows and string lights! They put up a white curtain which divides the ceremony space from the reception space. You can choose to have your ceremony face the curtain, or the staircase (more on this below).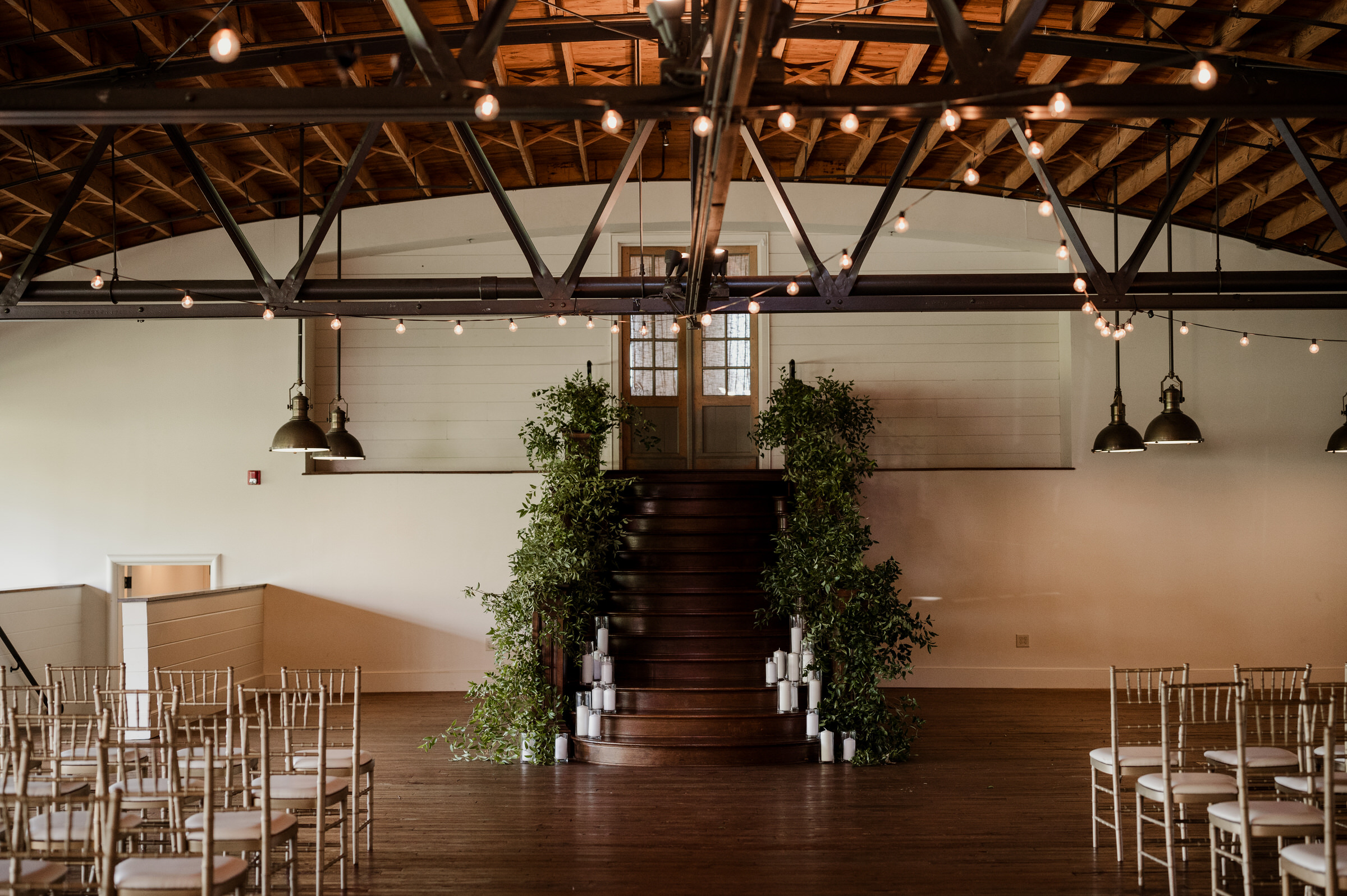 INDOORS FACING THE STAIRCASE
Some couples choose to have their ceremony face the grand staircase for their ceremony, which means you'd be walking out from behind the white curtain shown above, down the aisle to the stairs. We love the combination of the greenery covered staircase, candles and string lights for ceremonies at Summerour Studio!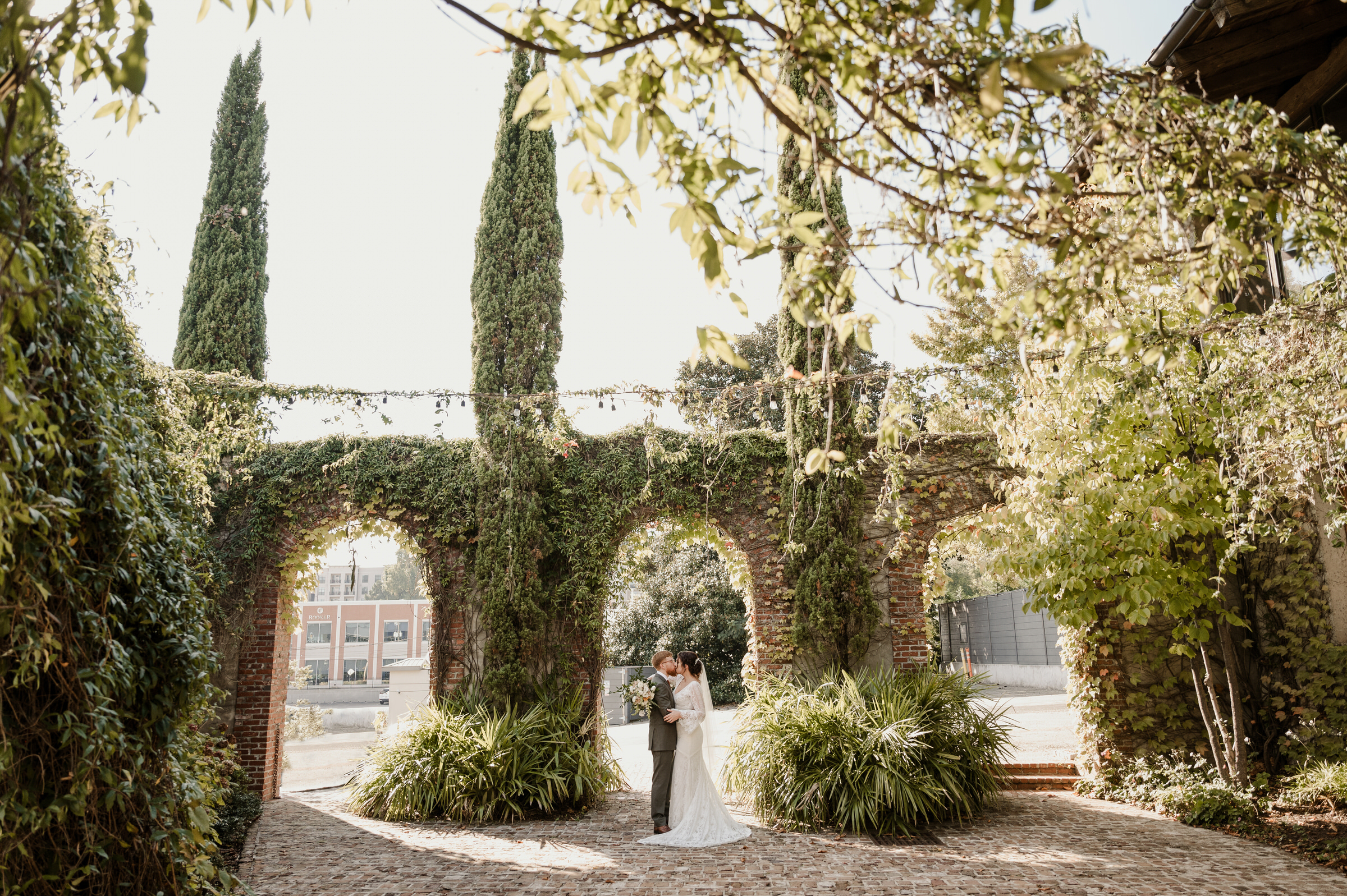 The lush courtyard is filled with overgrown greenery creating the most picturesque location for your Summerour Studio wedding ceremony. If you don't have your ceremony here, we'll definitely utilize this space for photos before + after!
There is a dog boarding facility next door, so barking may be heard if you choose to have your ceremony outdoors.
As your guests join cocktail hour, you'll sneak out for your newlywed photos! There are tons of gorgeous locations for your portraits around Summerour Studio including the staircase, the courtyard, surrounding buildings and you can even get glimpses of the skyline!
It's really the perfect setting for studio for your wedding ceremony and reception AND portraits- all in one place!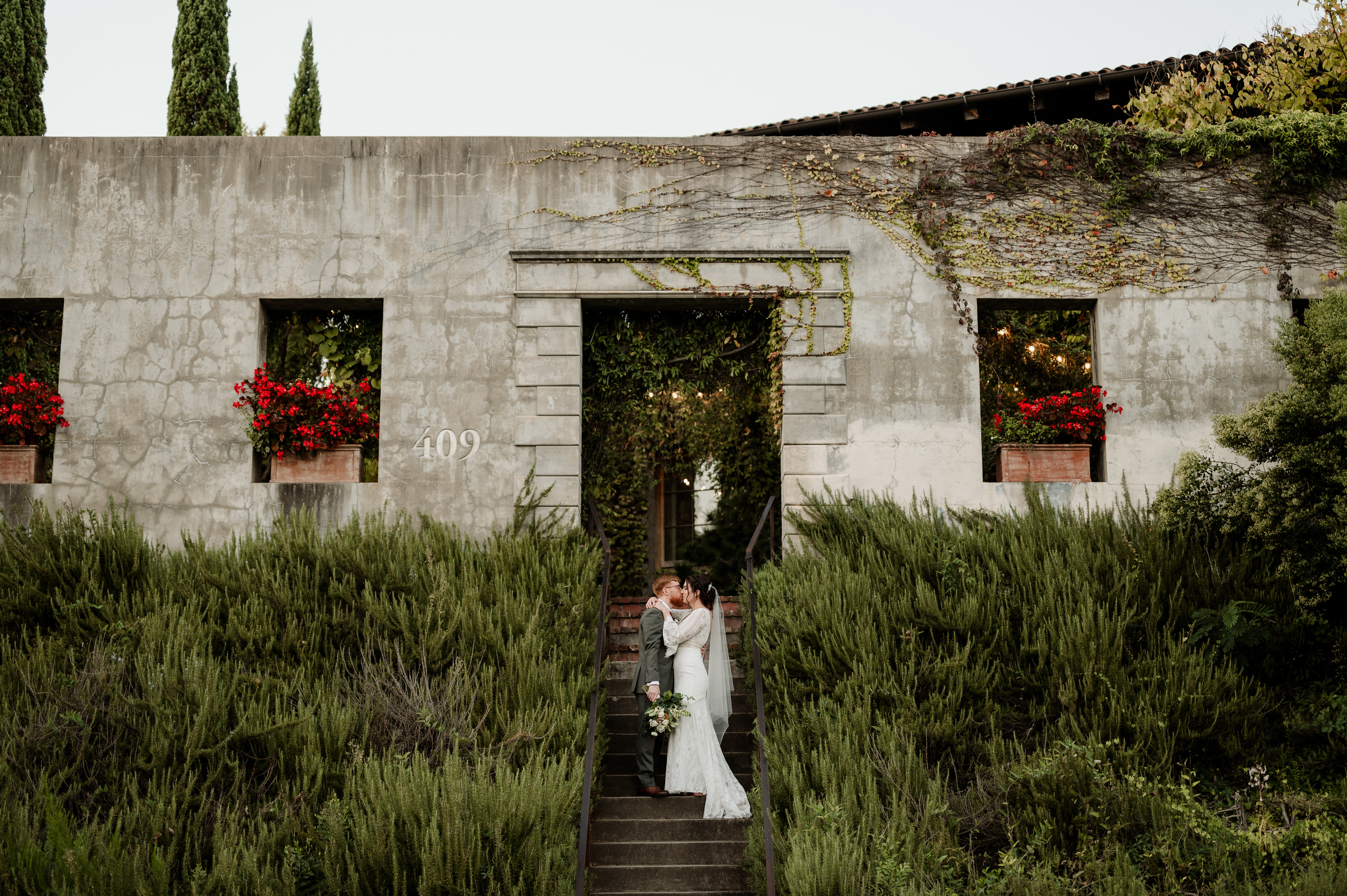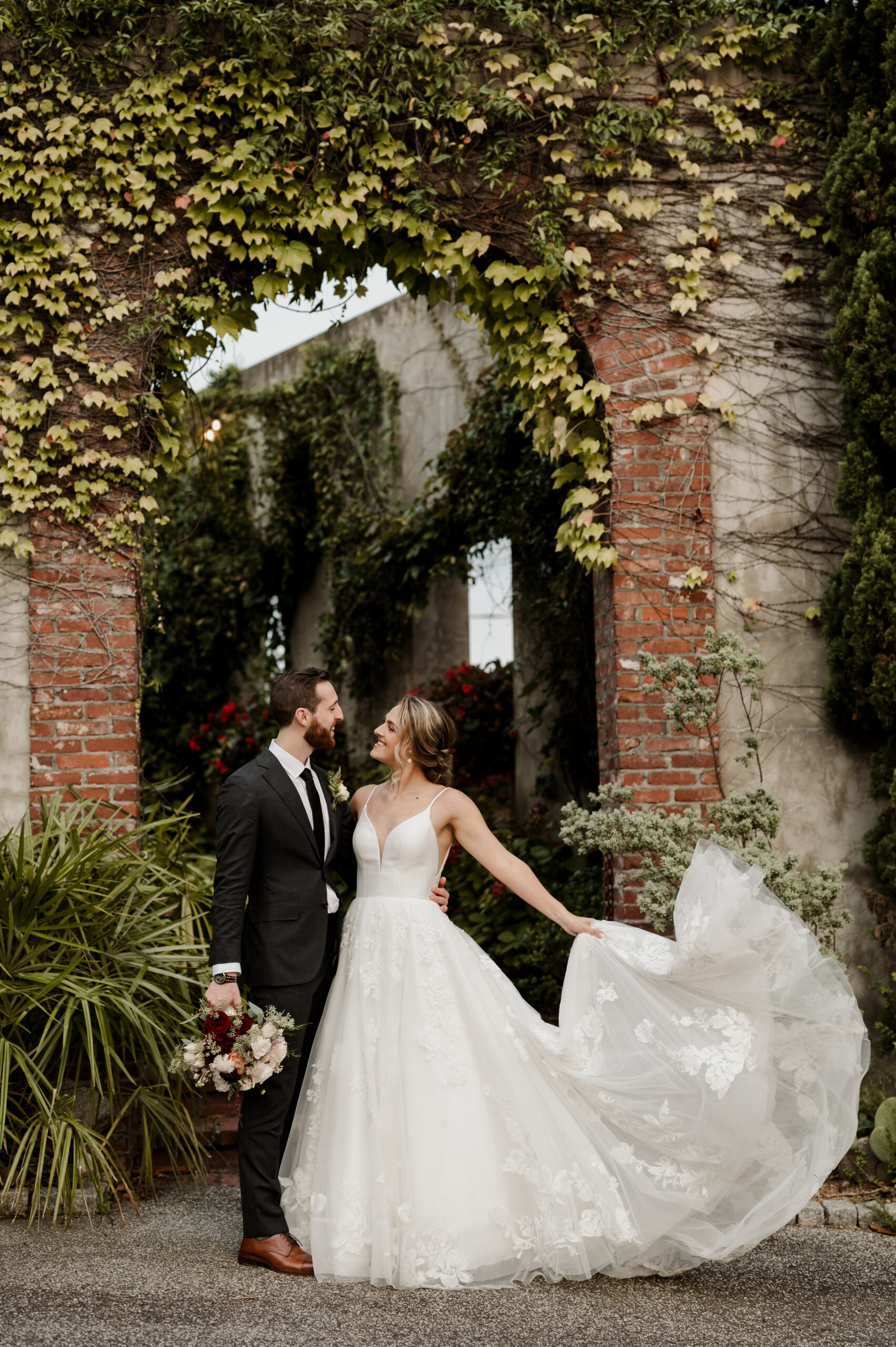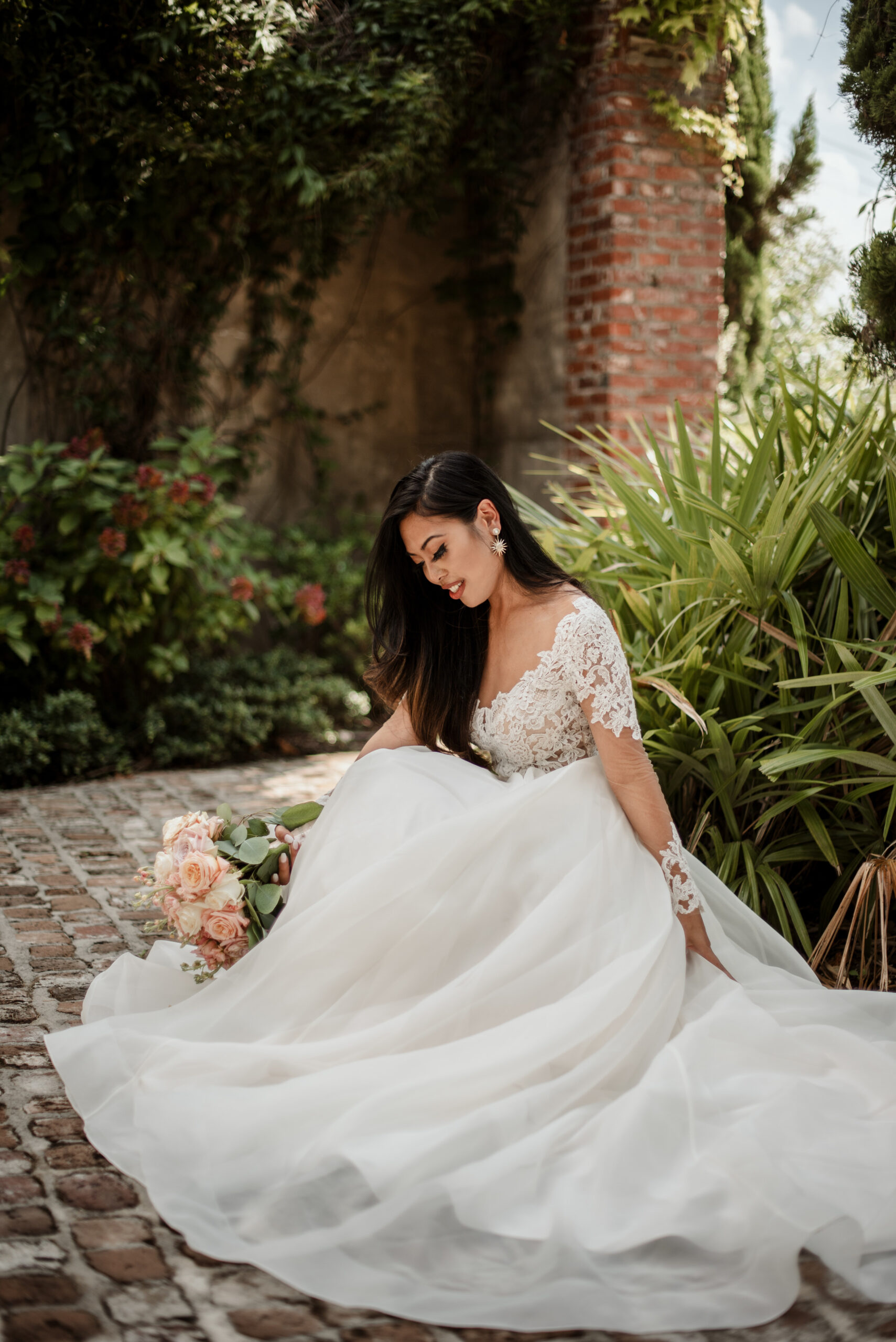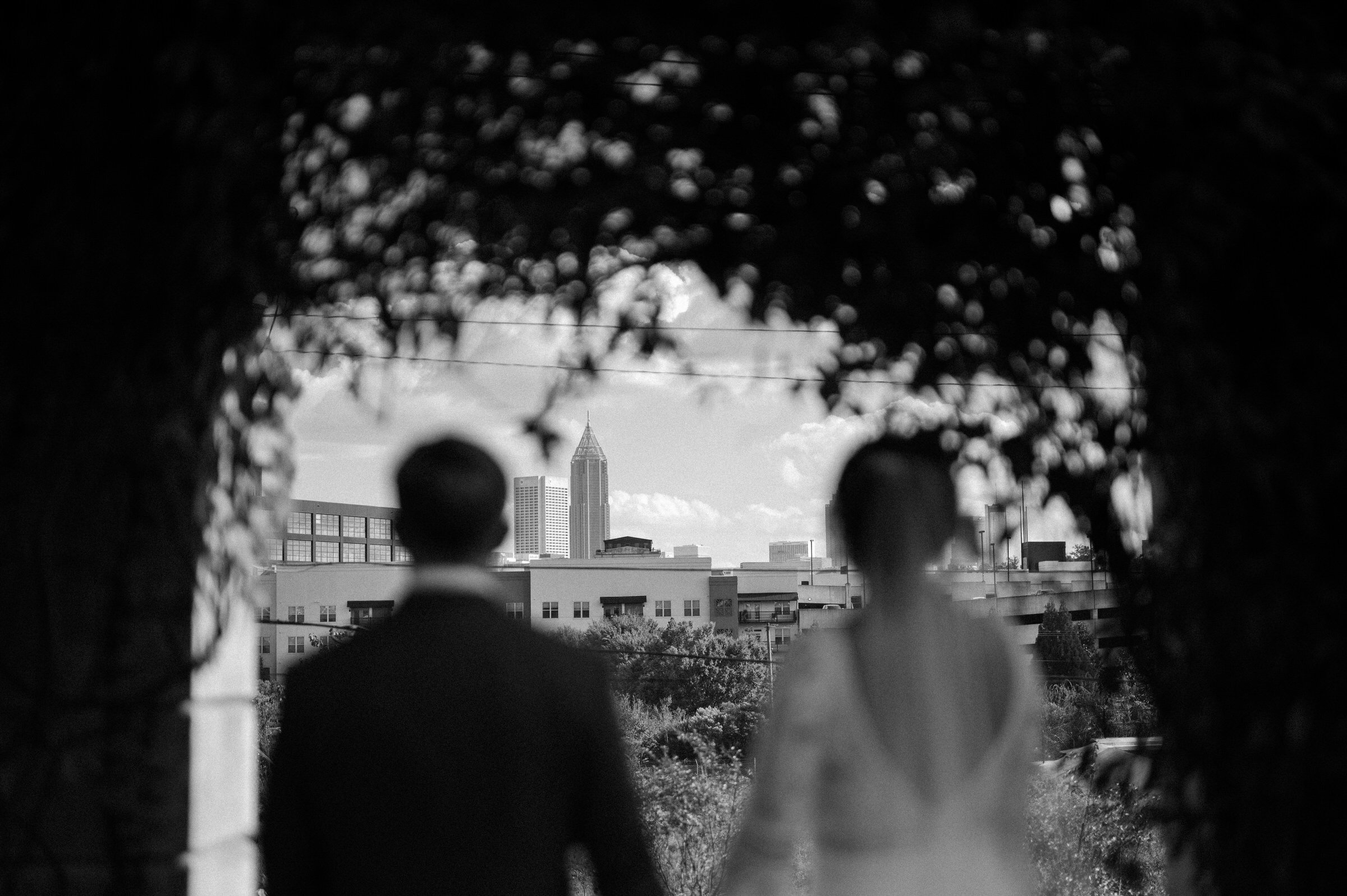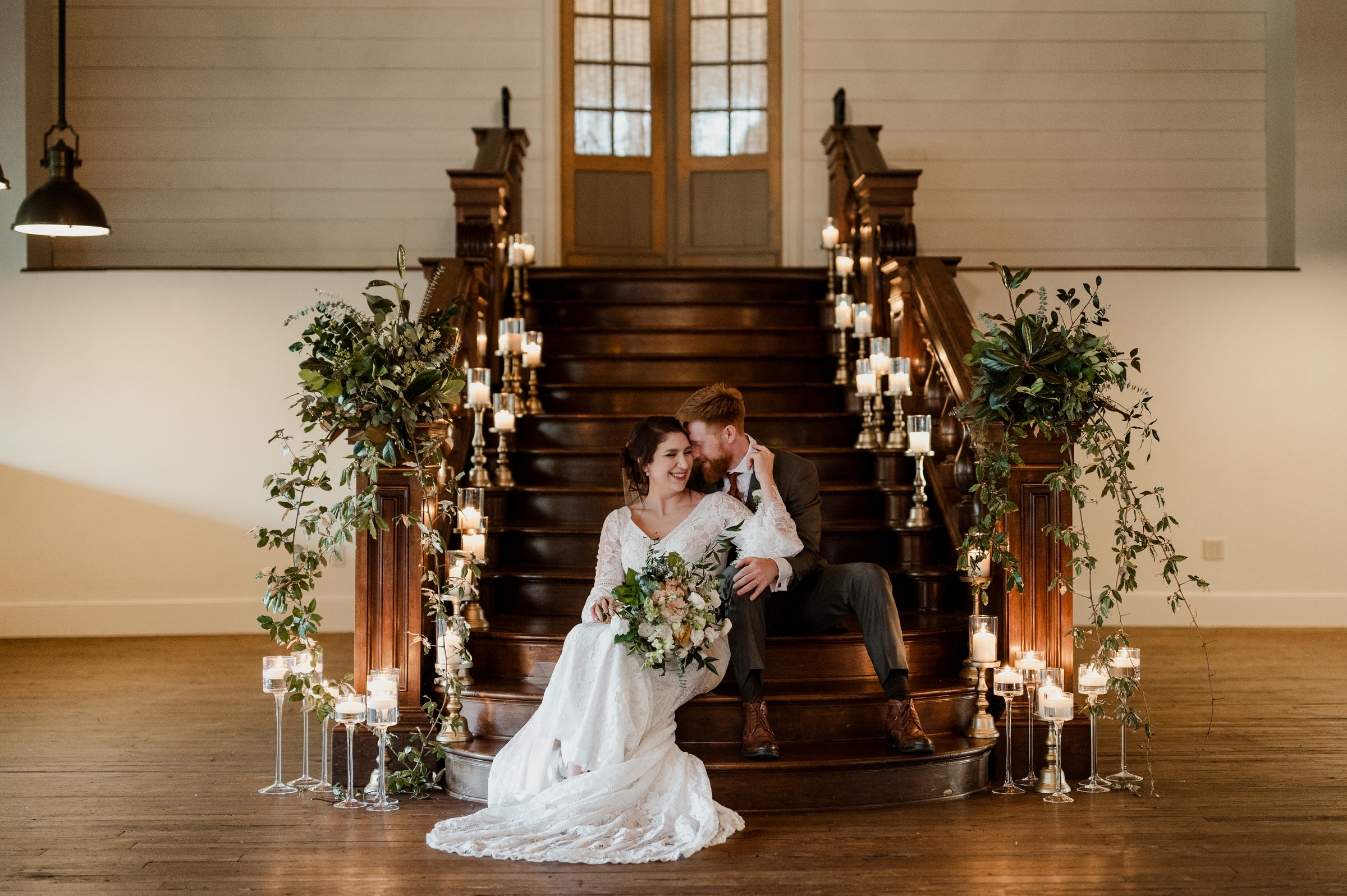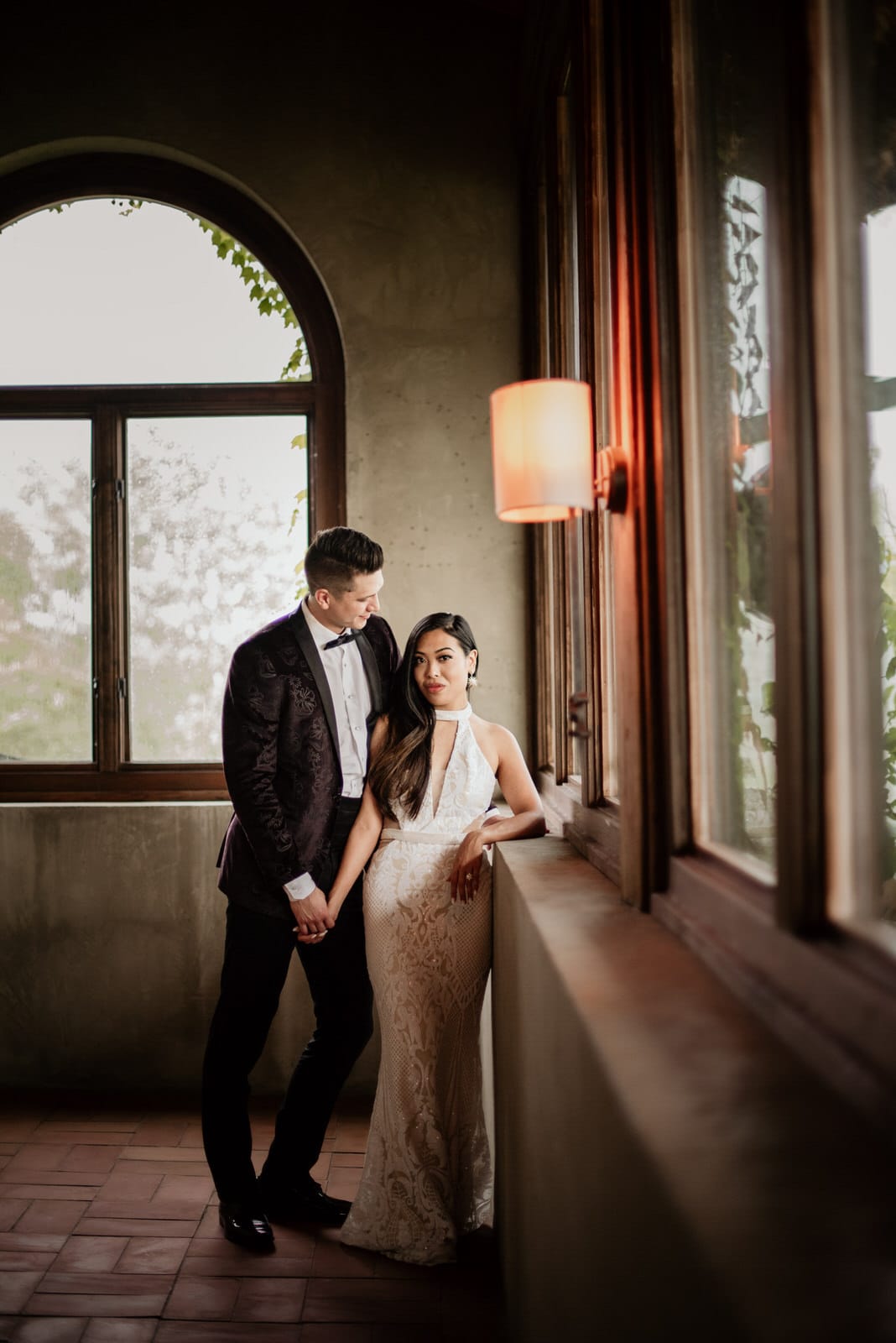 After the ceremony, your guests can grab a drink and mingle for cocktail hour outside in the courtyard as well as upstairs in the mezzanine while the team at Summerour Studio preps the reception space.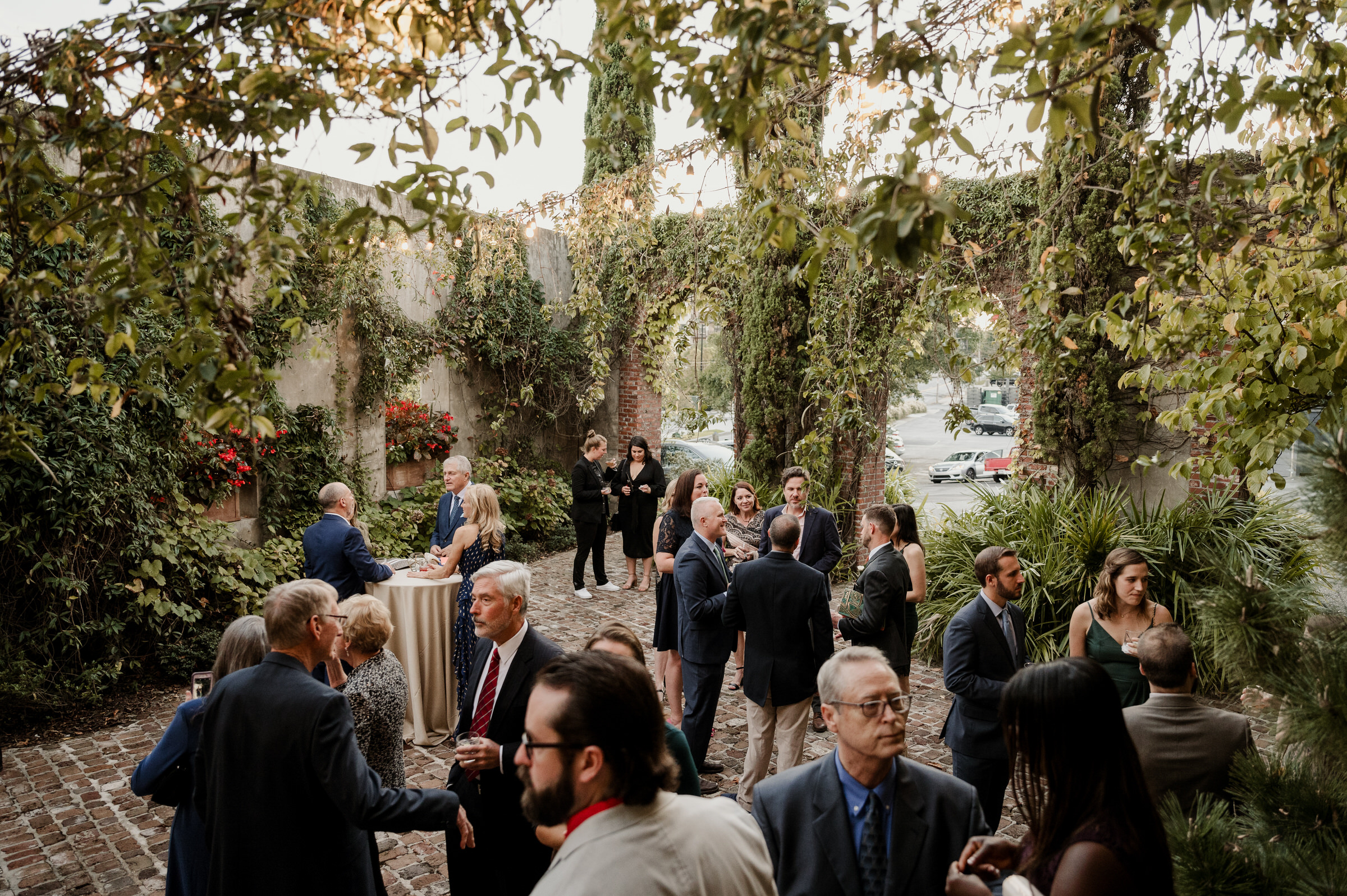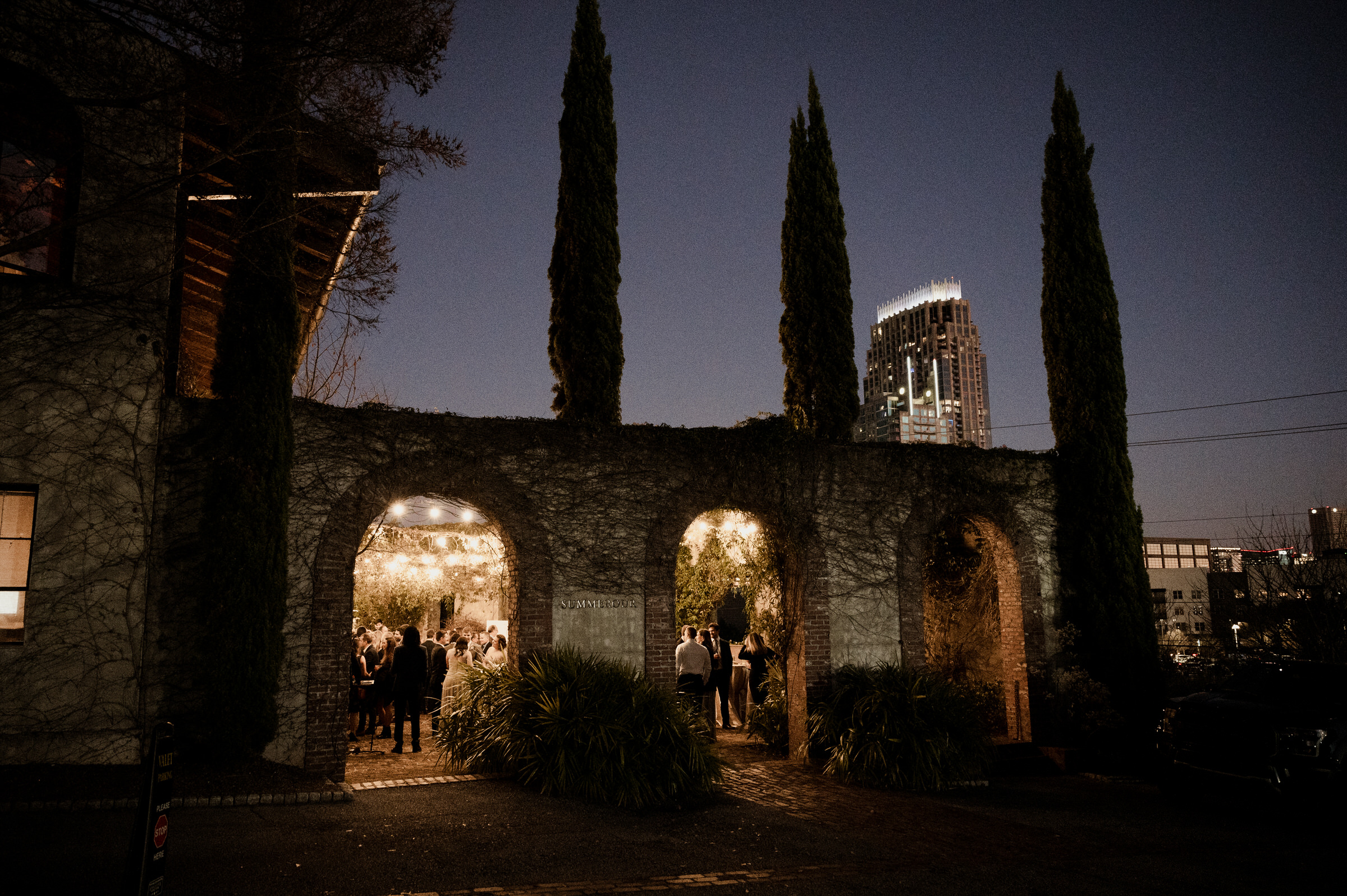 For your wedding reception, Novare Events (the owner of the venue) provides a variety of round tables, high boys, farmhouse tables, and chairs. They also provide full beverage service which includes barware, glassware, and staffing. You'll need to use one of the caterers approved by the venue, and they have an exclusive caterer (BOLD Catering) on Saturdays.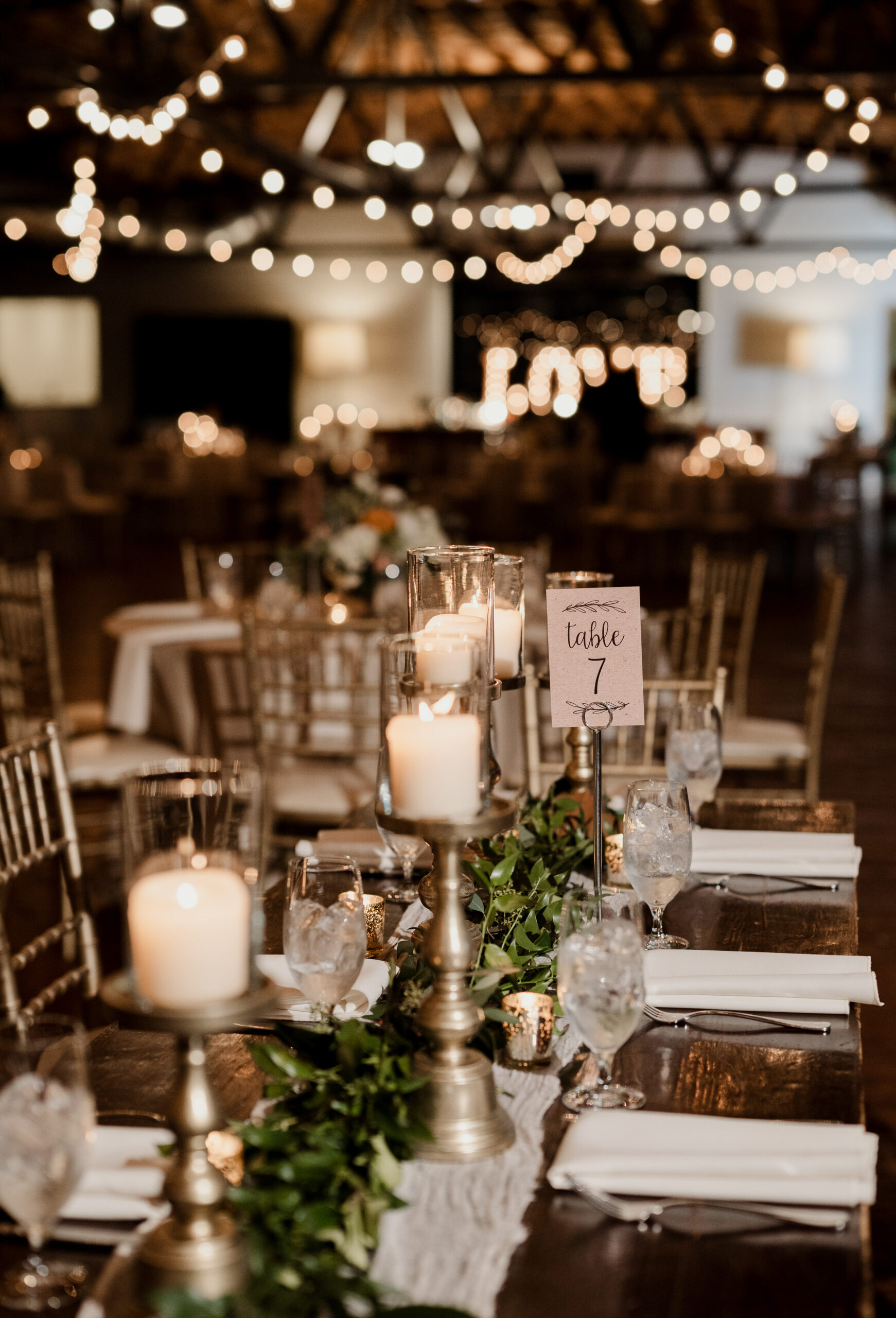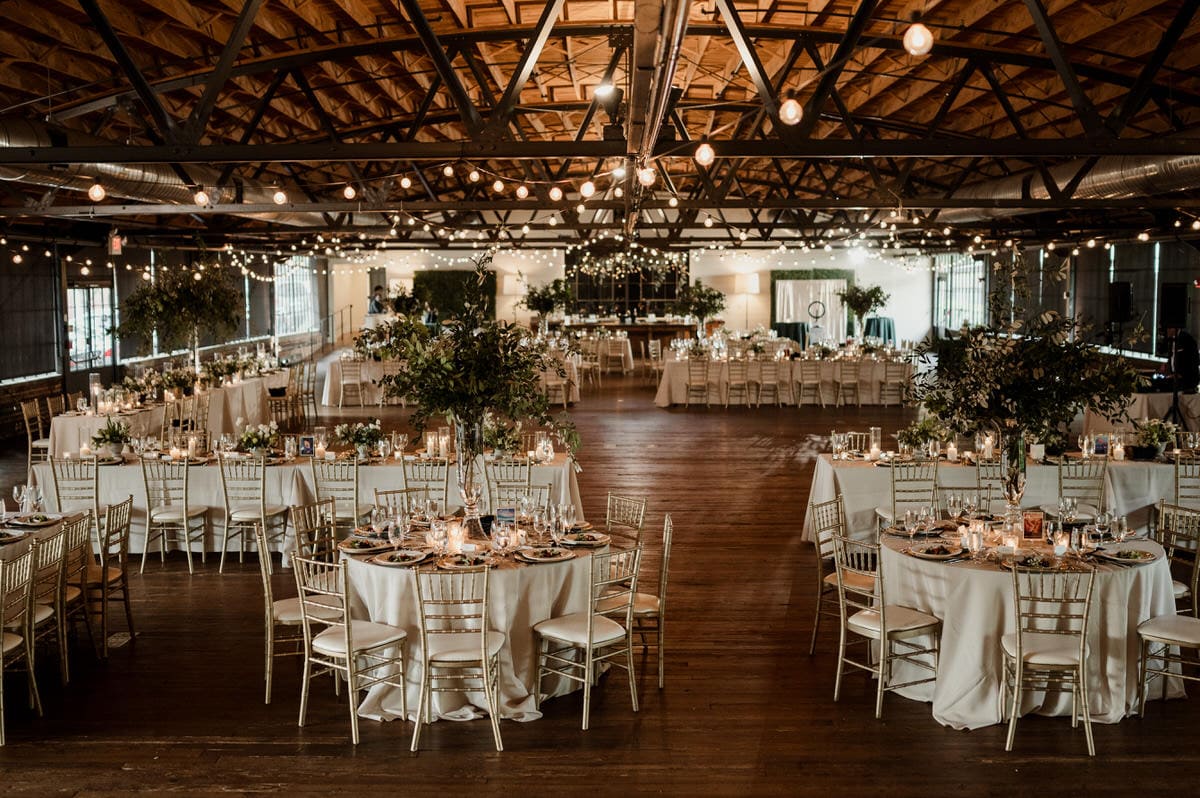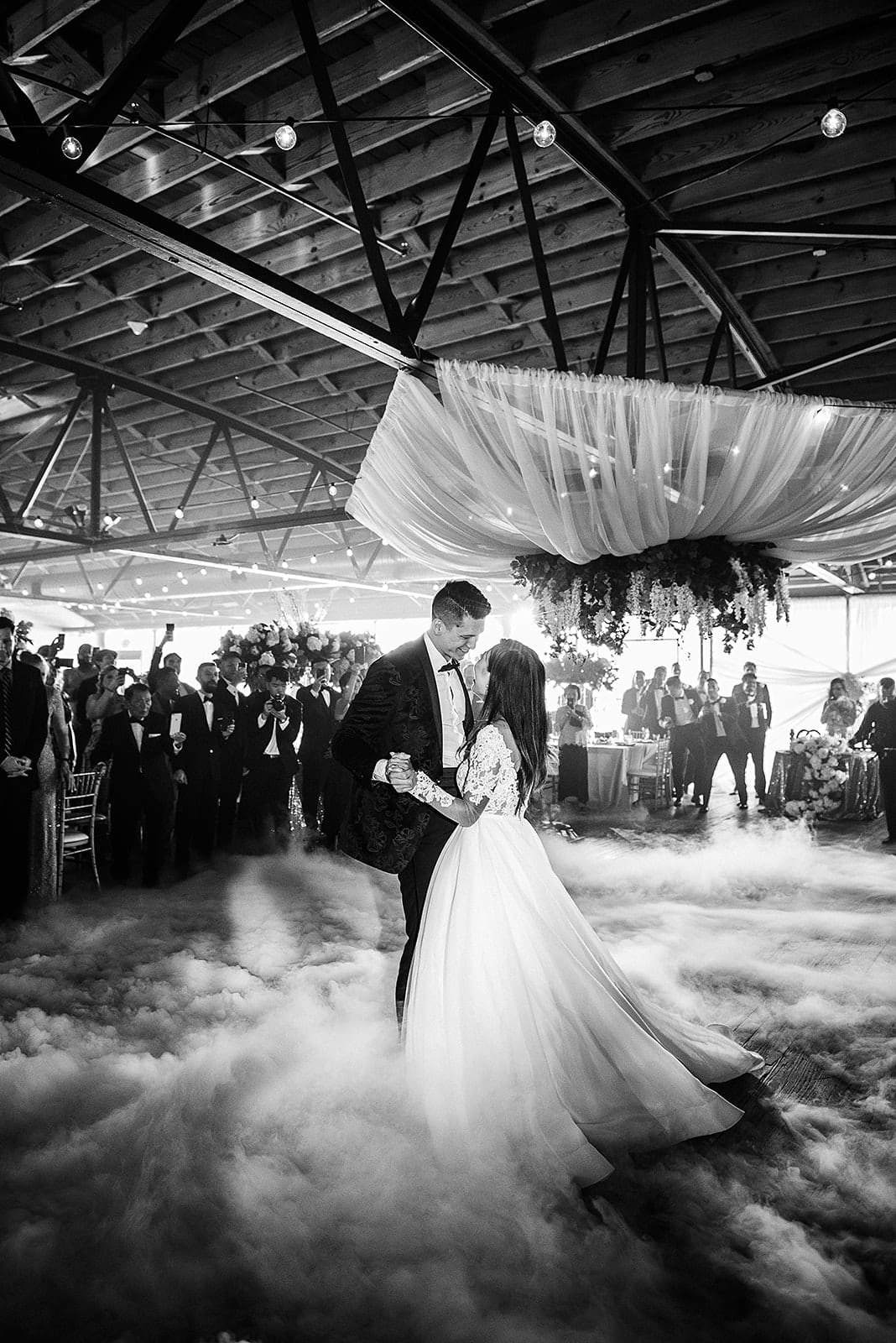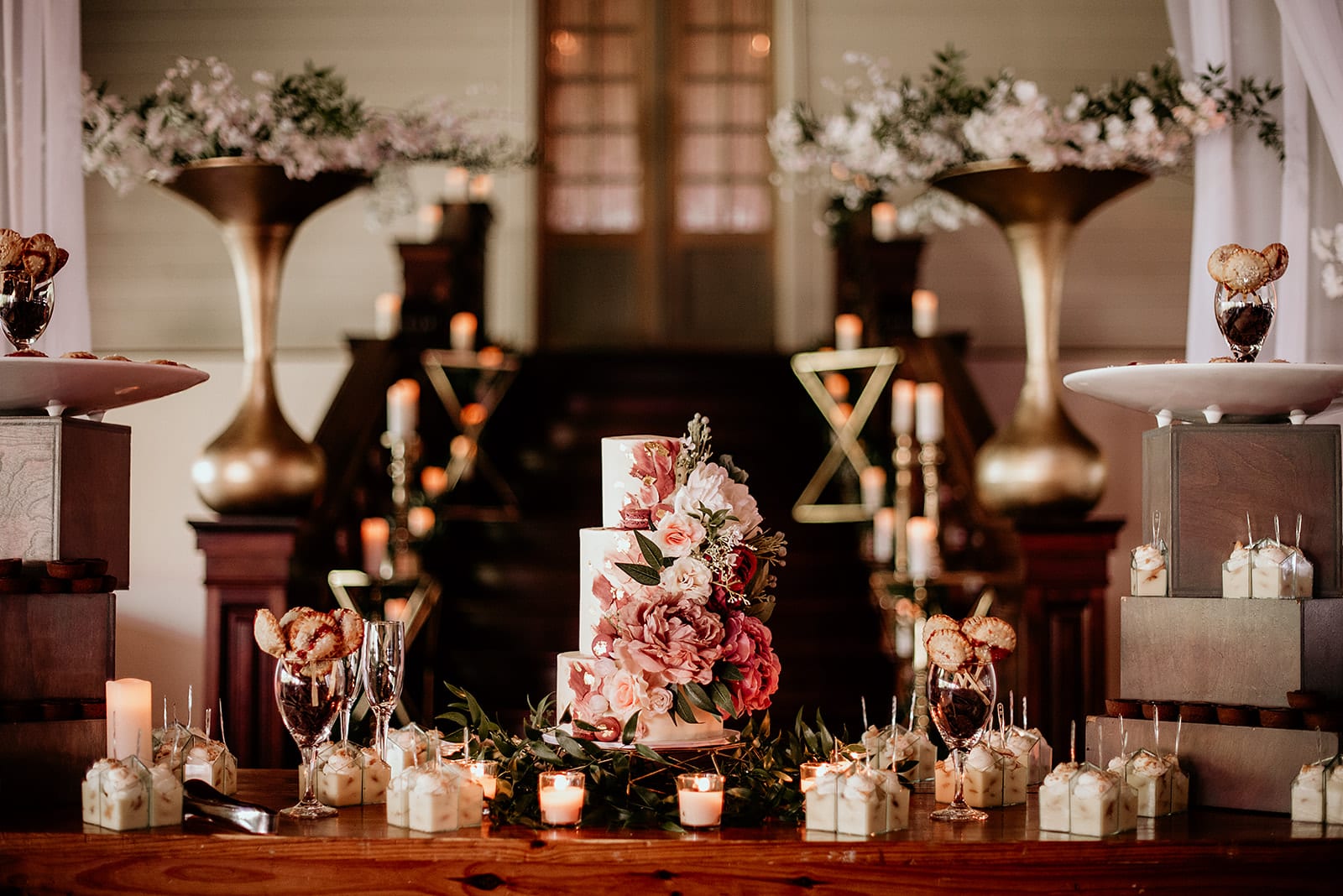 This wedding venue doesn't allow sparklers for your send off- so you'll have to get creative when thinking about how to exit the wedding! Our personal favorite is bubbles, but you could also do ribbons, glow sticks, etc.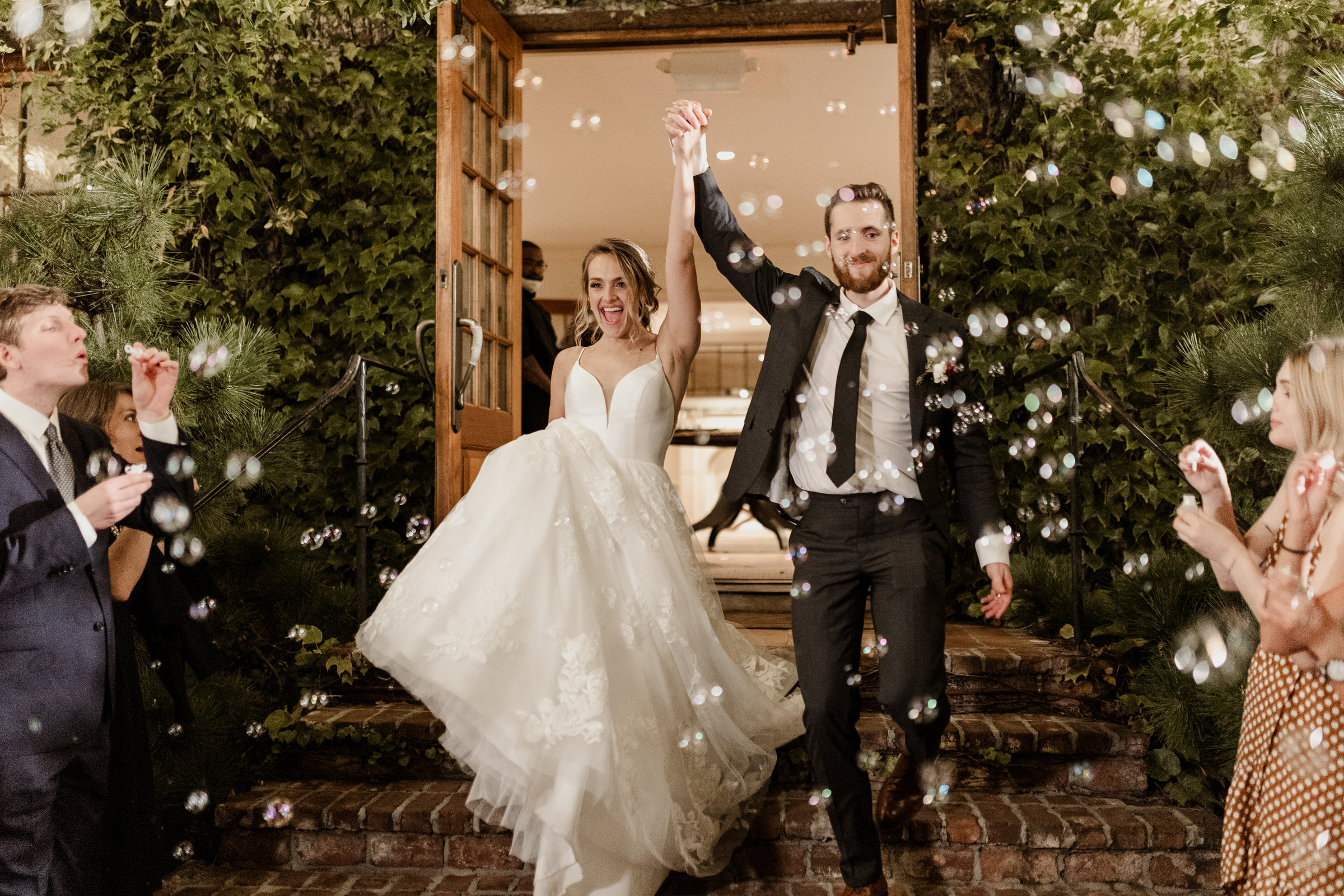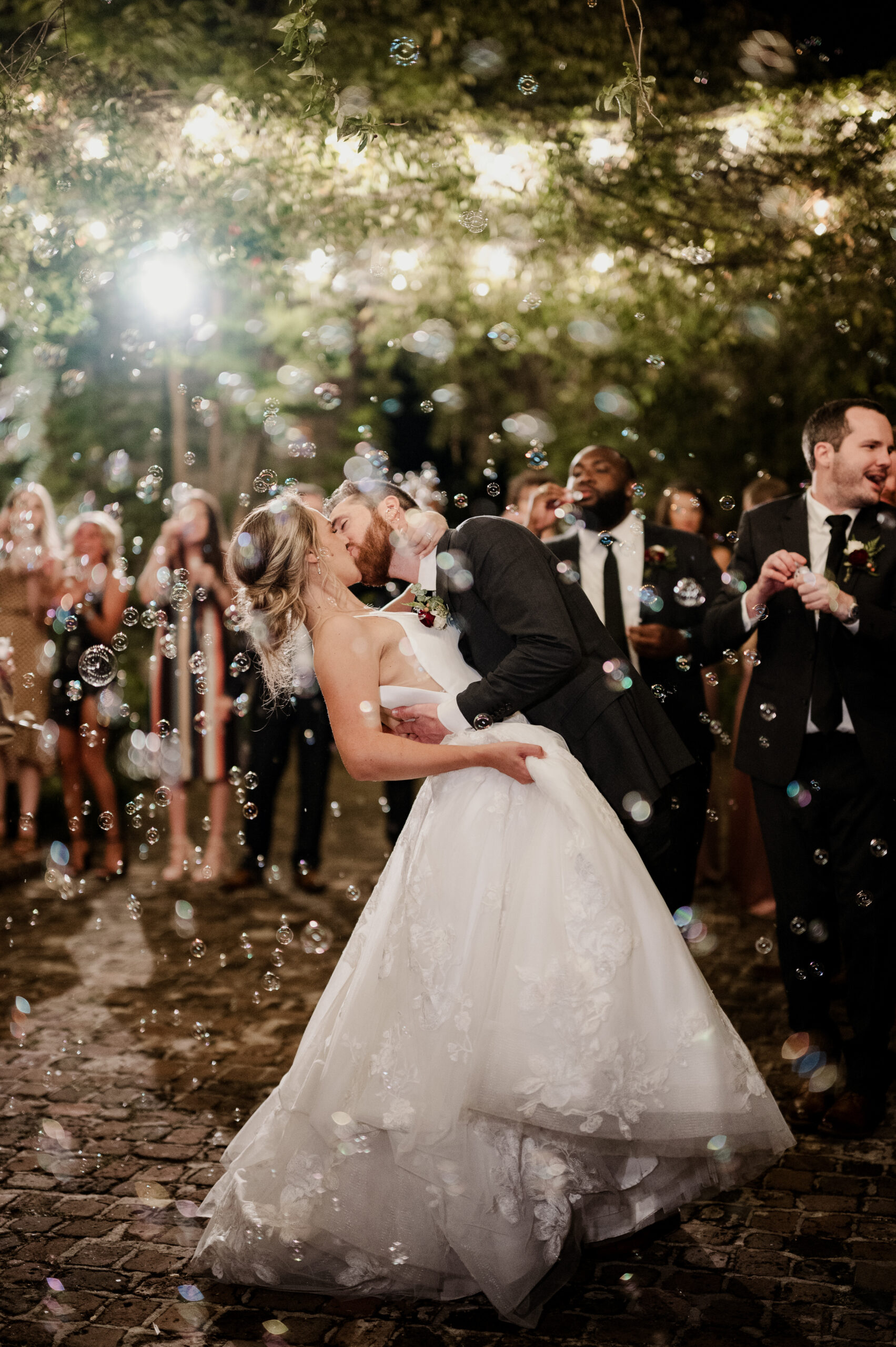 SUMMEROUR STUDIO wedding cost
The cost to have a wedding at Summerour Studio on a Saturday starts at $11,500 ($6,500 rental fee, $5,000 beverage minimum). On Fridays the cost starts at $8,000 ($5,500 rental fee, $2,500 beverage minimum). On Sunday the cost starts at $6,000 and ($4,500 rental fee, $1,500 beverage minimum). On Mondays-Thursdays, the cost is $4,000 with no beverage minimum.
This includes 4 hours of event time with 4 hours of support time, and additional time can be added for $400/h. There is also a wedding ceremony fee which is $1,500 and includes an extra hour of event time, an extra hour of set up time and a 1-hour rehearsal. Additional fees may apply. Contact the venue directly for a quote!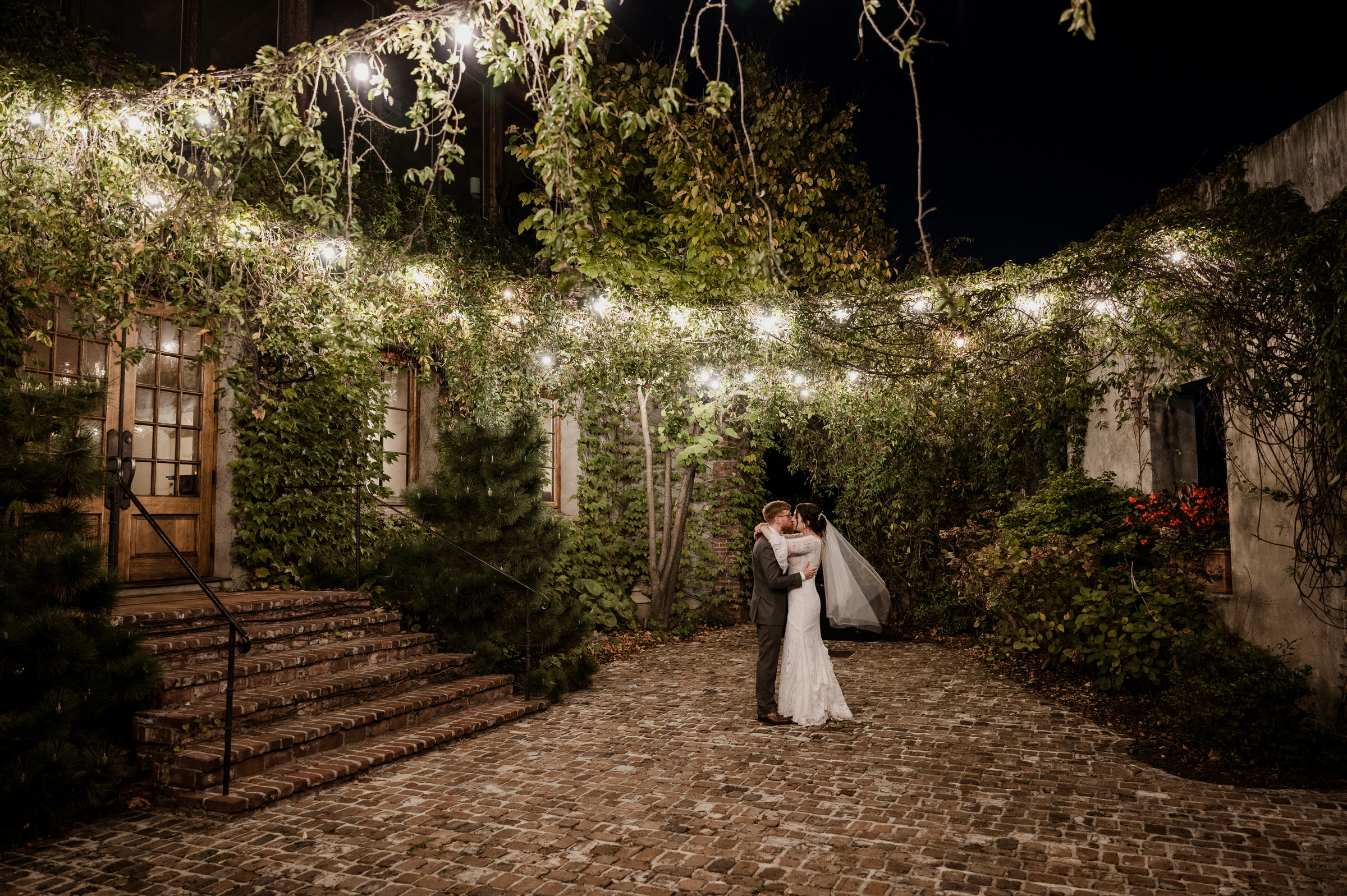 Summerour Studio Wedding Packages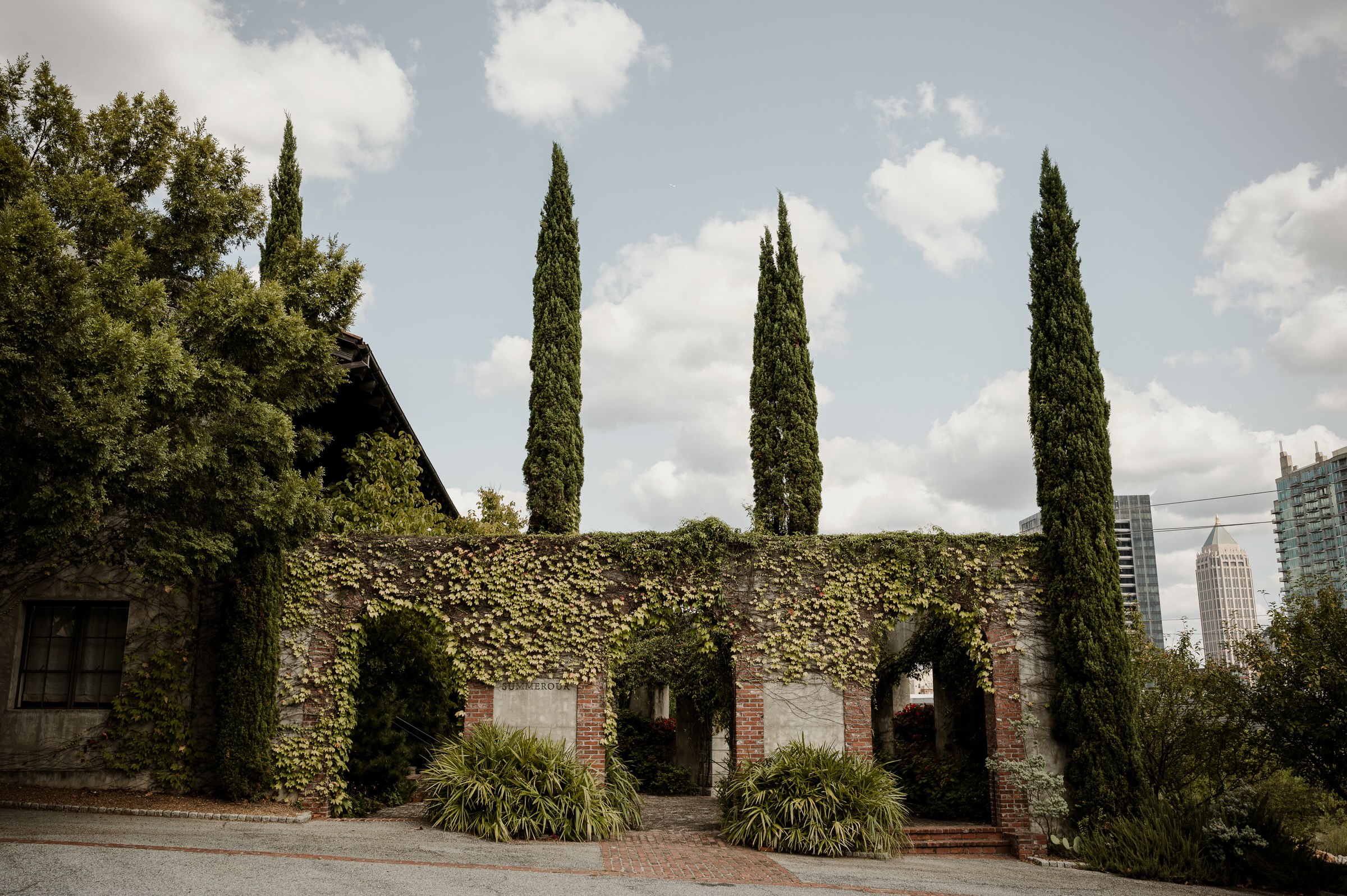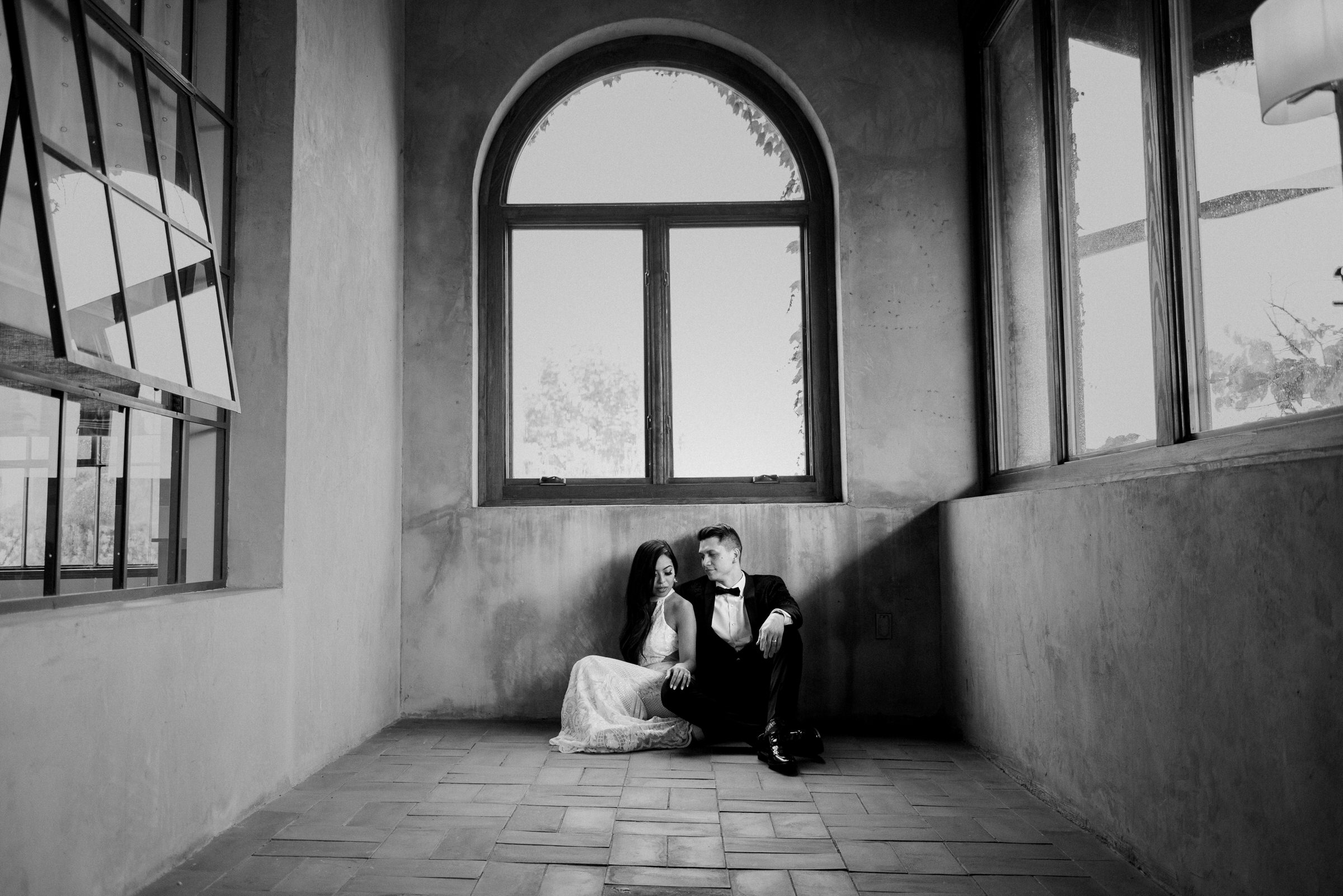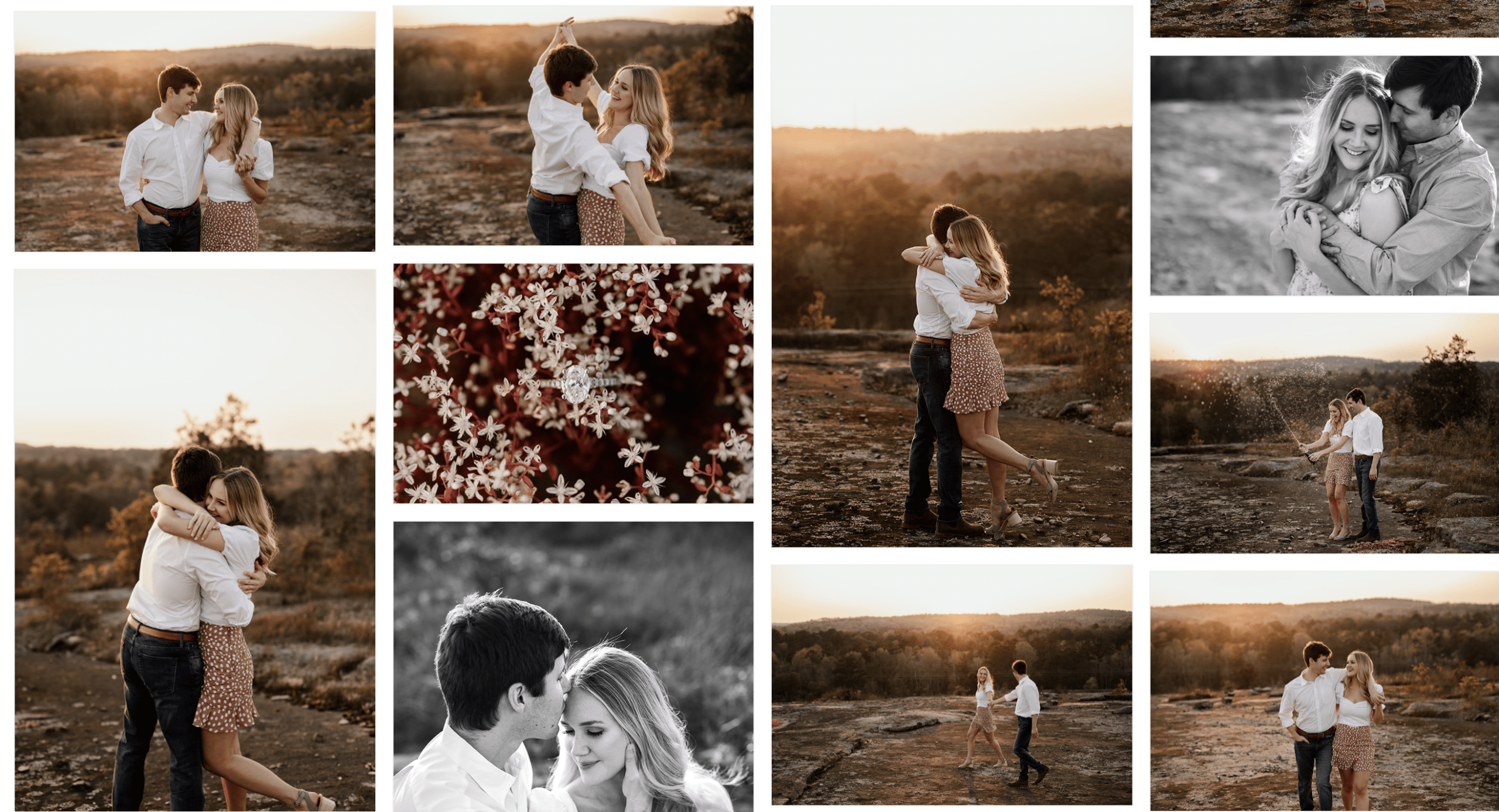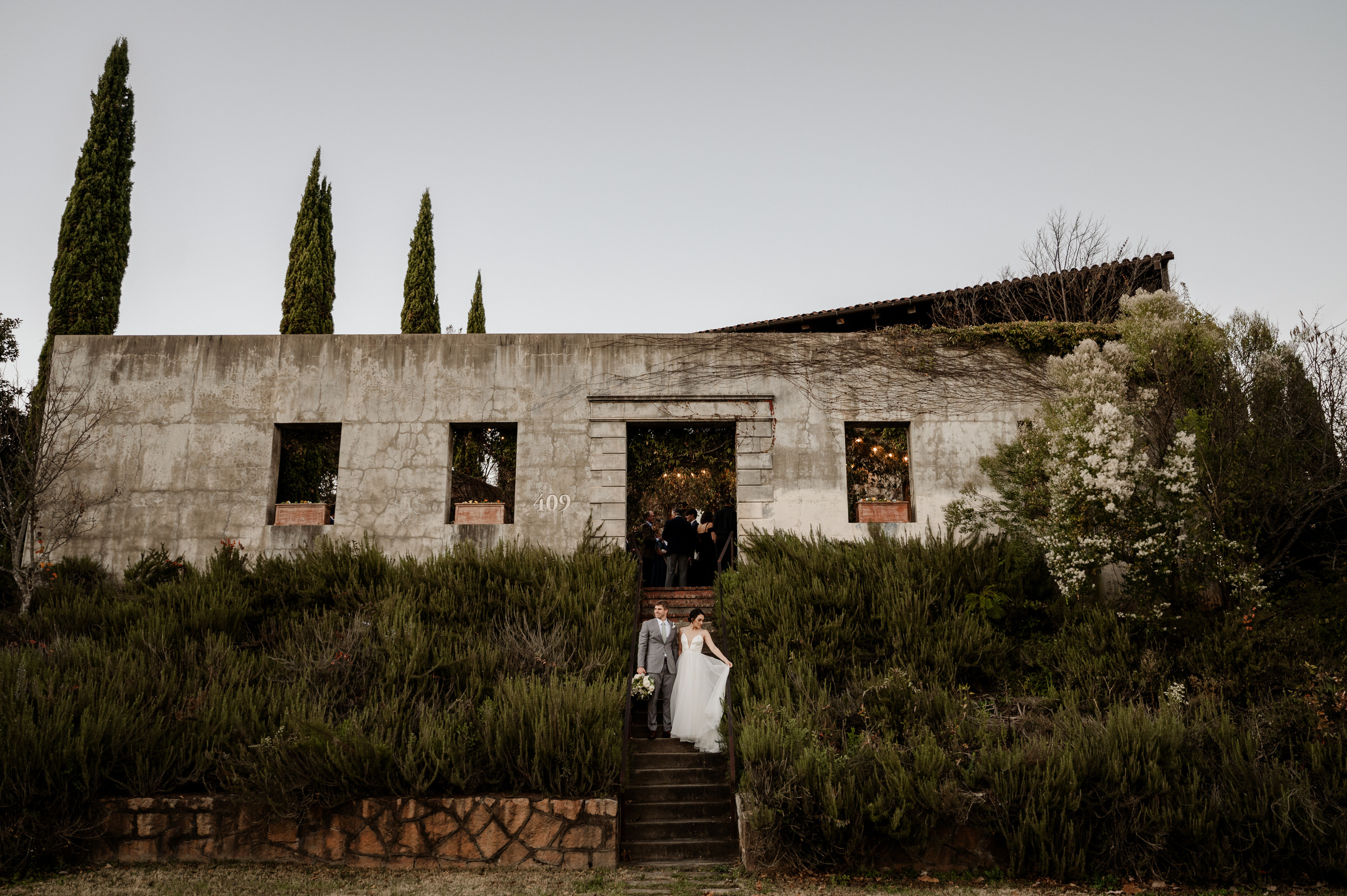 A professional photography team and optional video services to capture every moment on your wedding day.
We'll create a custom timeline for you for the best experience, lighting and photos throughout your day.
We'll walk you through being in front of the camera with prompts and direction for natural posing. No experience necessary!
Professionally edited images delivered via an online gallery within 2-3 months with print shop access.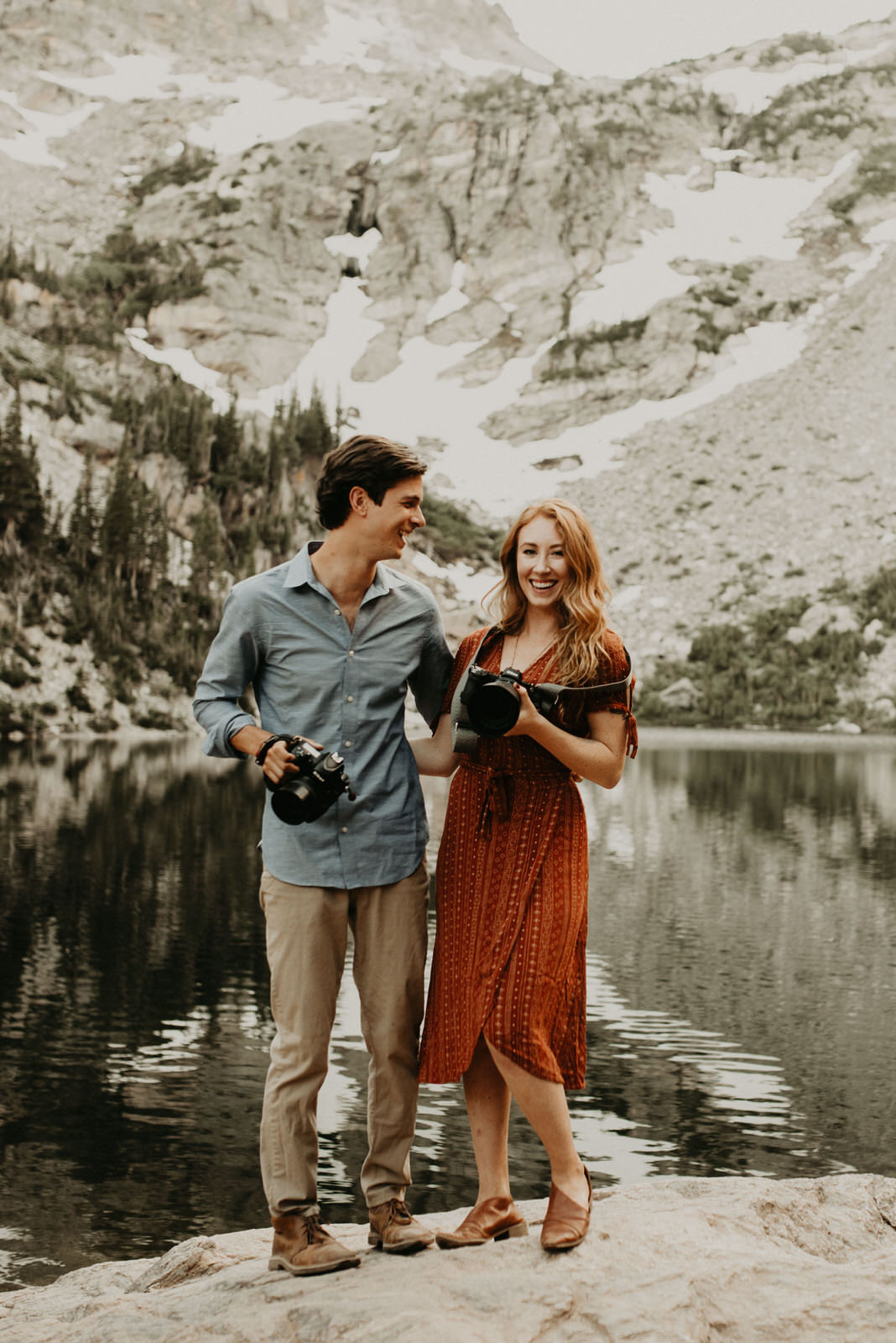 THE HUSBAND & WIFE TEAM BEHIND AUTHENTIC COLLECTIVE
Summerour Studio is our favorite wedding venue in Atlanta, Georgia. We've photographed countless weddings and engagement sessions there- so we know all the ins and outs such as the best photo locations, best timing, etc. We'd love to talk with you about photographing your Summerour Studio Wedding!