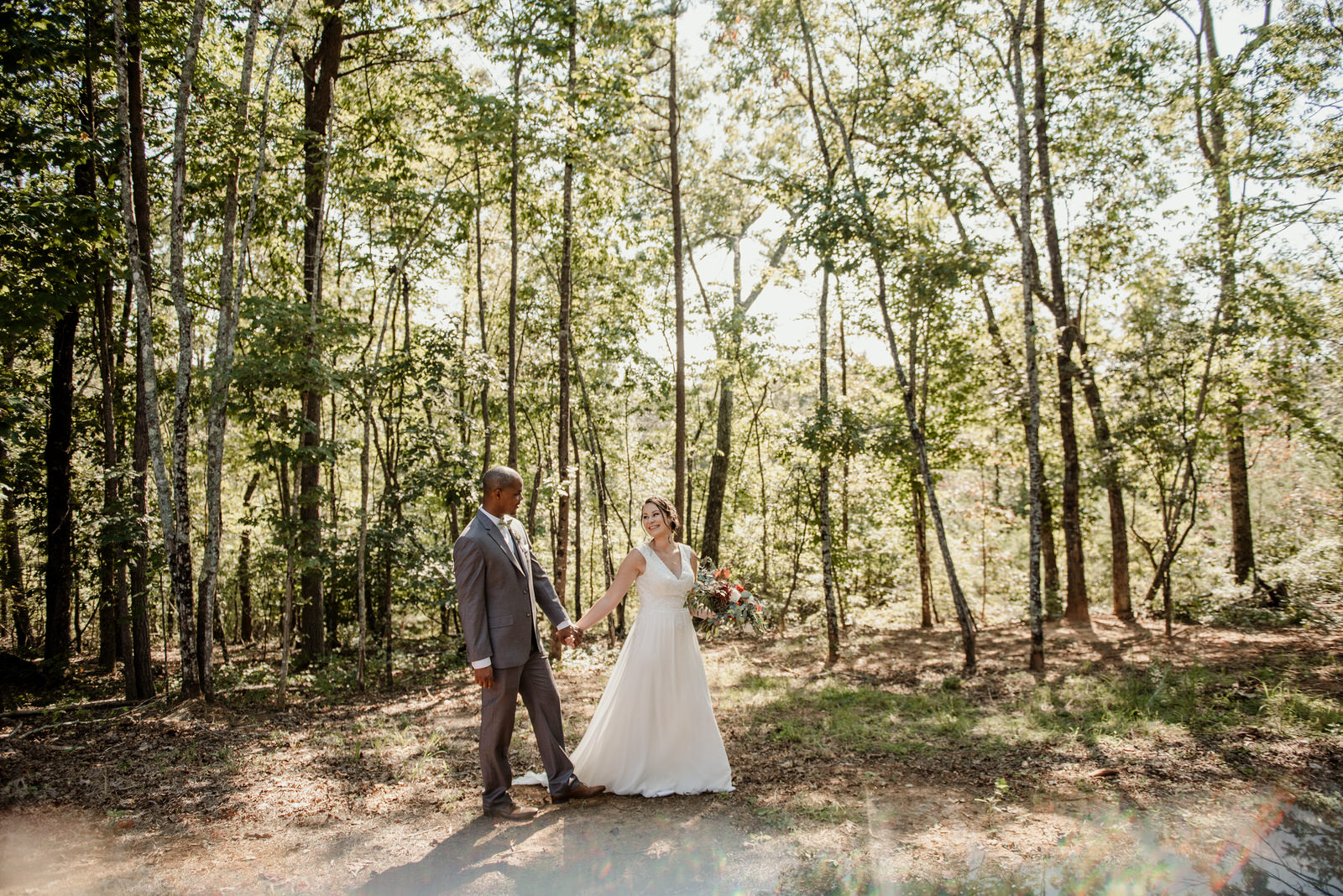 Juliette Chapel Wedding | Dahlonega, Georgia
The Venue
Juliette Chapel is a venue tucked away in Dahlonega, among the North Georgia mountains. It features a quaint chapel filled with natural lighting that can fit up to 70 guests. There's also a lawn and reception space for an effortless indoor-outdoor post ceremony party! We love the trees and nature that surround the wedding venue, it creates a gorgeous area for photos that make it seem like you're the only ones there. We love photographing Juliette Chapel weddings and are honored to be on their preferred vendors list!
Juliette Chapel Wedding
Olivia & Sekou chose to have a Juliette Chapel wedding because of the venue's location in Dahlonega in the North Georgia mountains, as well as the quaint chapel and reception space. Their décor was inspired by the chapel and the colors of the early signs of fall in the mountains. They chose sage green/terra-cotta as their main colors with maroon and peach as accents for their Juliette Chapel wedding. 
The Wedding Day
The couple got ready at Juliette Chapel and Event's Limelight Inn, right next door to the venue. The hair and makeup team from Elite Makeup Artistry did a gorgeous job getting Olivia and her bridesmaids ready for the day while Sekou and his groomsmen got ready in the room over.
The newlyweds kept their wedding low key and intimate, with just their family and close friends.  They had an Atlanta United themed wedding cake from Cake Hag as well as a decorative cake from Apple Butter Bakery. Fox Bros catered the event, which by the way is amazing even as vegetarians! Their Mac and cheese with BBQ sauce is to die for!
The most memorable part of their Juliette Chapel wedding (I think for everyone, including us) was the confetti send off. The couple had bought confetti canons that the guests set off as the couple exited from the venue, it was magical! 
A huge congrats to Olivia and Sekou, we wish you both a lifetime of happiness (:


Your Narrative blog will appear here, click preview to see it live.
For any issues click here
Juliette Chapel Wedding FAQs
Cost - $500 to $2,500
Guest Count - 0 to 70 guests
Photography by Authentic Collective