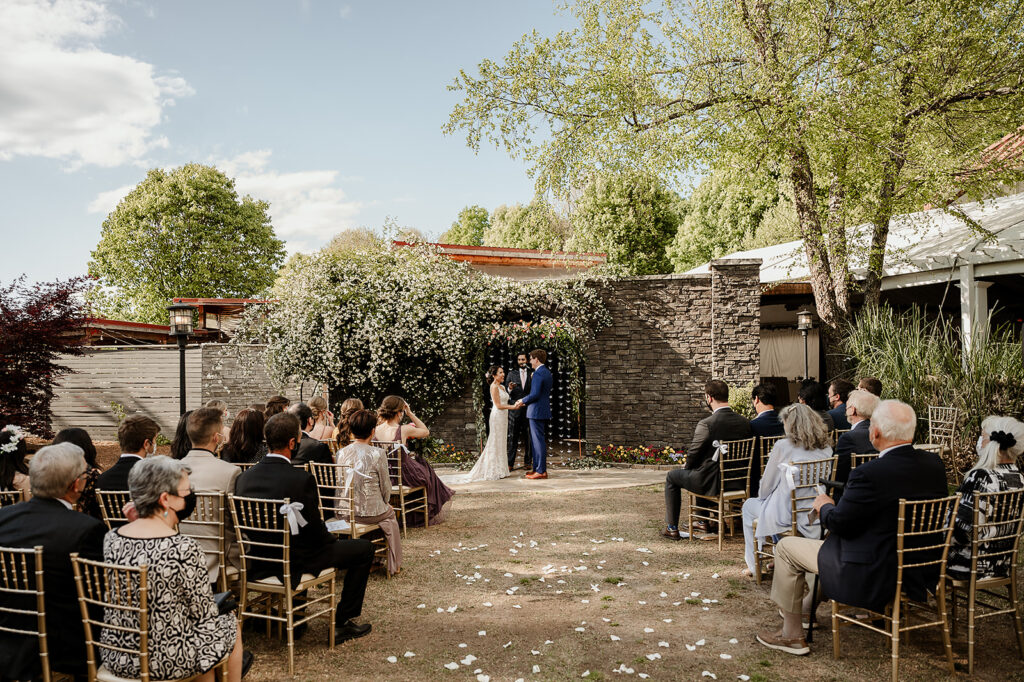 Piedmont Garden Tent Wedding | Wendy & Morgan
The Wedding Venue
The Piedmont Garden Tent is a wedding venue located at Park Tavern in Piedmont Park. It's right below the Piedmont Room in a beautiful garden space outlooking the Atlanta skyline in the meadow.
The outdoor event space is perfect for wedding ceremonies and receptions. The venue can accommodate over 250 guests. It's conveniently located right in the heart of Atlanta, making it easily accessible for out of town guests. Table linens, chairs, candles and lighting are already included.
The Piedmont Garden Tent Wedding
Wendy and Morgan's spring wedding took place at the Piedmont Garden Tent. They loved this wedding venue for the mix of city and nature it offered. Ryan with Organized Occasions did a great job planning and coordinating the wedding.
We found a private wooded area in the park where they could share their first look among nature. Their ceremony took place by the Piedmont Garden Tent in front of the alter they decorated with paper cranes. Bloom Floral Design ATL created gorgeous florals for the bouquet and ceremony set up.
We took their newlywed photos with the skyline before their reception. Their family and friends shared heartwarming speeches with the couple and then the party got started! Emerald Empire Band started up the dance floor with their live performance.
Your Narrative blog will appear here, click preview to see it live.
For any issues click here
Interested in having your engagement photos at Piedmont Park? Check out this guide:
Piedmont Park Engagement Photos Guide