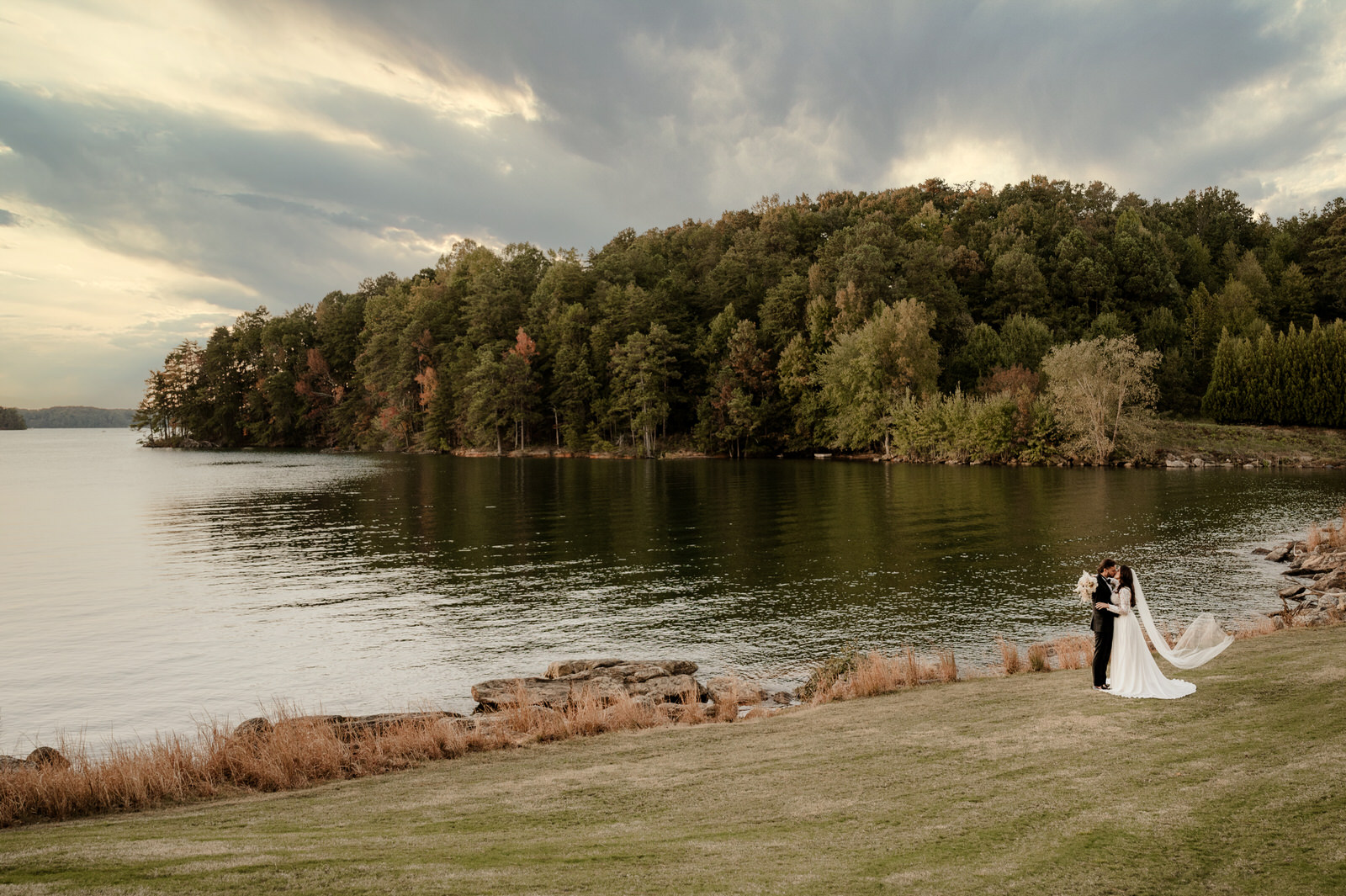 Peachtree Falls at Lake Lanier Wedding
Peachtree Falls is a lakeside wedding ceremony location within Lake Lanier Islands in Georgia. The wedding venue is only a short drive from Atlanta, making it the perfect option for an outdoor wedding in nature. It also has villas you and your guests can stay in on site! Valeria and Taylor chose this venue for their fall wedding on October 17th. They loved the wooded setting for the ceremony and had their reception on a floating dock on the lake at sunset. There are also many different ceremony sites to choose from including Peachtree Pointe, Oliver Pointe, Legacy Pointe and the Venetian Pier. 
Their inspiration for their boho and whimsical décor came from Pinterest. Main Street Blooms did a fantastic job with their floral arrangements and bringing their vision to life! Paula Xiong with Eimakeup did a gorgeous job on Valeria's makeup and her hair was styled by the lovely Moss and Moon Salon. Valeria wore a stunning long sleeve dress from The Sentimentalist designed by Leanne Marshall.
The couple shared a first look before their ceremony which allowed for lots of portraits of the two of them and also was their favorite memory from their wedding day. We took advantage of Peachtree Pointe Lake Lanier for couple photos with the lake in the background. Their ceremony took place at Peachtree Falls at sunset before heading to their reception at the Venetian Pier. They had a sparkler entrance to the reception instead of a send off which is a great idea! Their DJ Topher Taylor from Radial Entertainment kept everyone dancing until the party came to an end.
A huge congrats to Valeria & Taylor! Thank you so much for allowing us to be apart of your day!
Your Narrative blog will appear here, click preview to see it live.
For any issues click here