Guardian Works Atlanta Wedding
ULTIMATE GUIDE | PHOTOS, TIPS + PRICING
Guardian Works is an industrial wedding venue in Atlanta. It's an open concept space featuring brick walls lined with windows, allowing natural light to fill the room. In this guide we'll explain everything you need to know to have the perfect Guardian Works wedding. Discover the ceremony options, browse photos, pricing and more.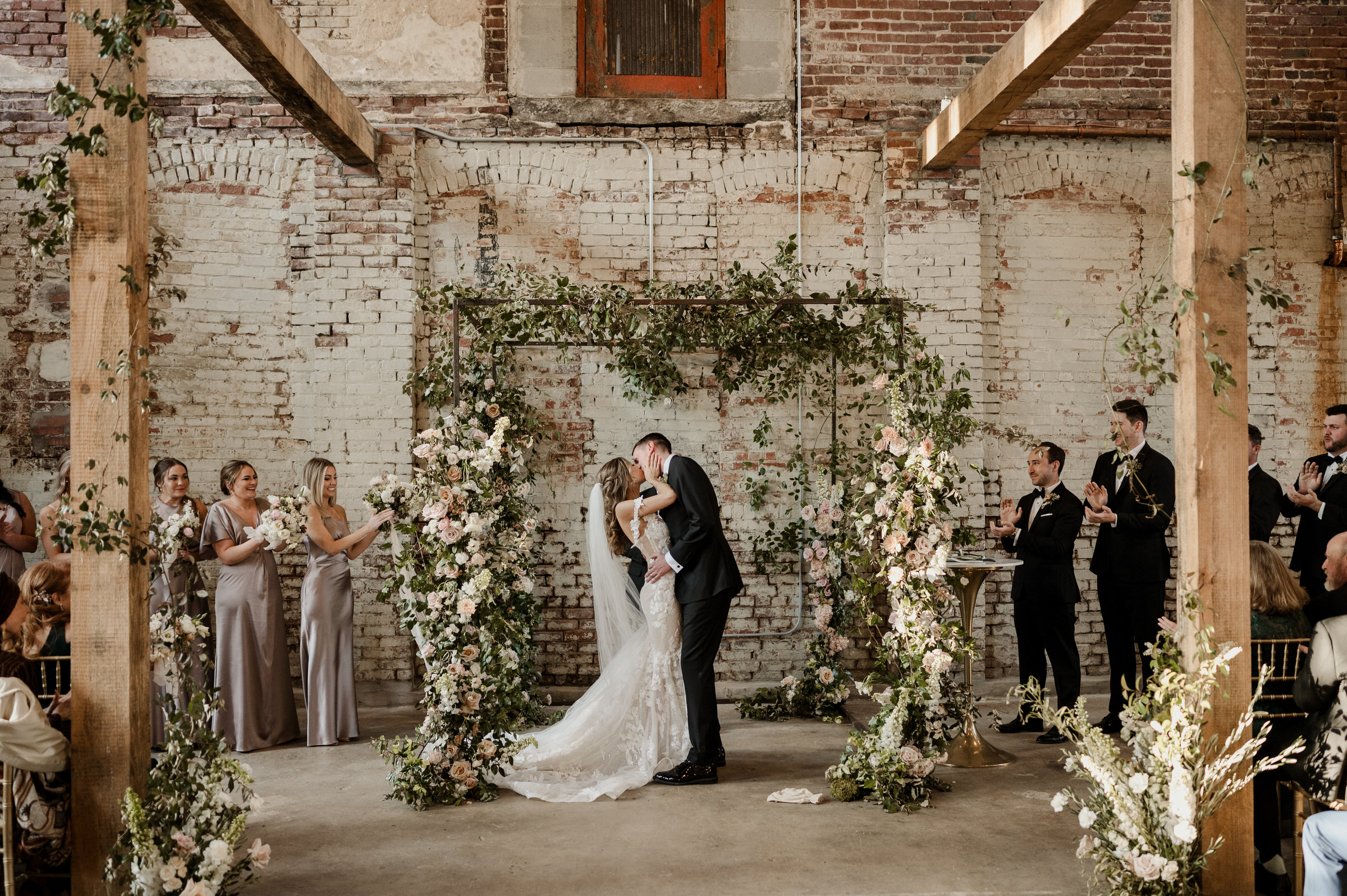 Guardian Works is located at 775 Echo St NW in Atlanta, Georgia. It's part of Echo Street West, which is a development along the newest section of the Westside Beltline by Lincoln Property Company. The building was once a chemical company and perfumery established back in 1926, but has been recently renovated and re-established by Novare Events in 2021. They've kept a lot of elements of the original building including the brick walls, concrete floors, metal sliding doors and equipment such as the metal vats and scales. It's a very industrial area with lots of construction undergoing around the venue.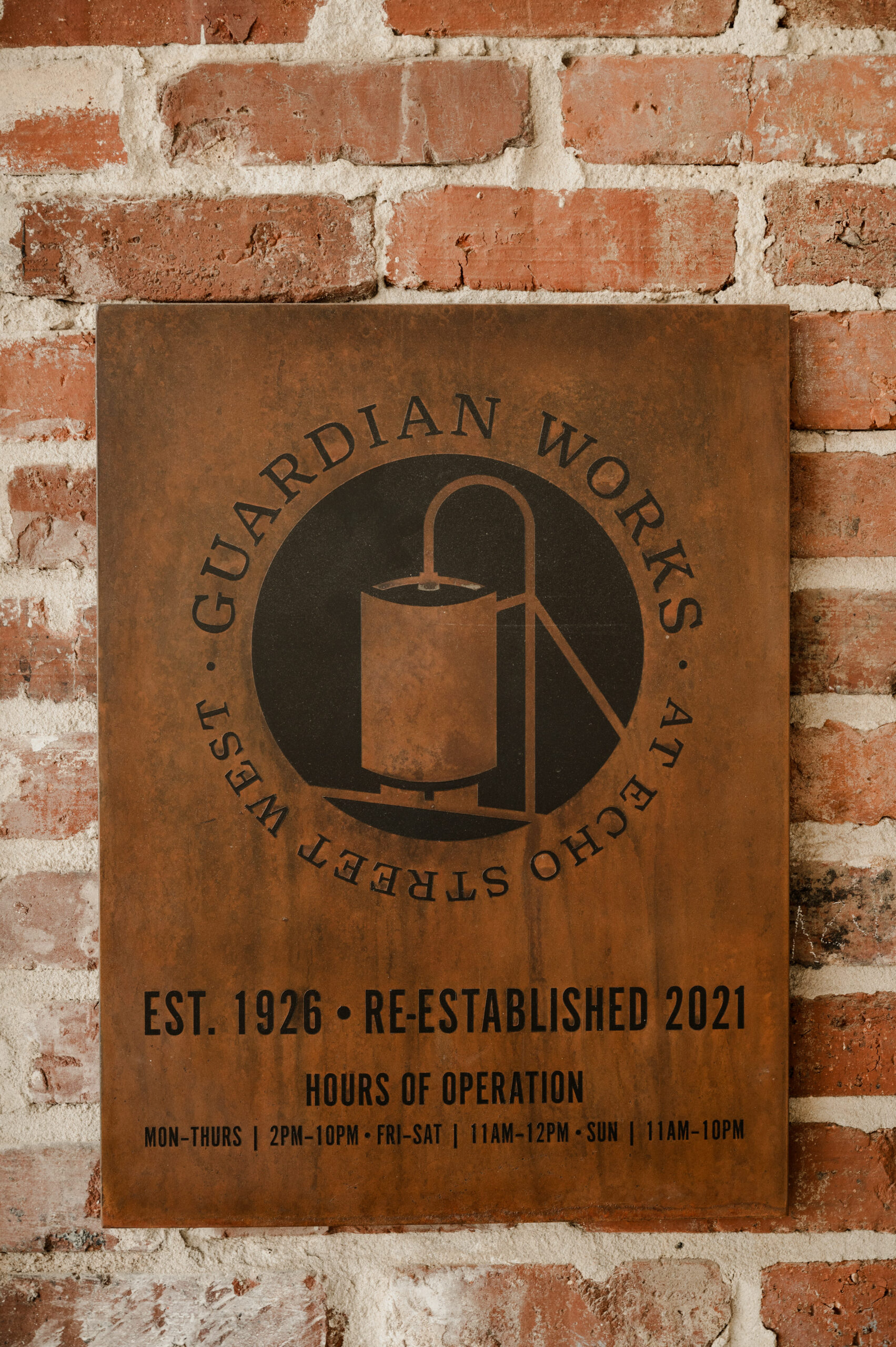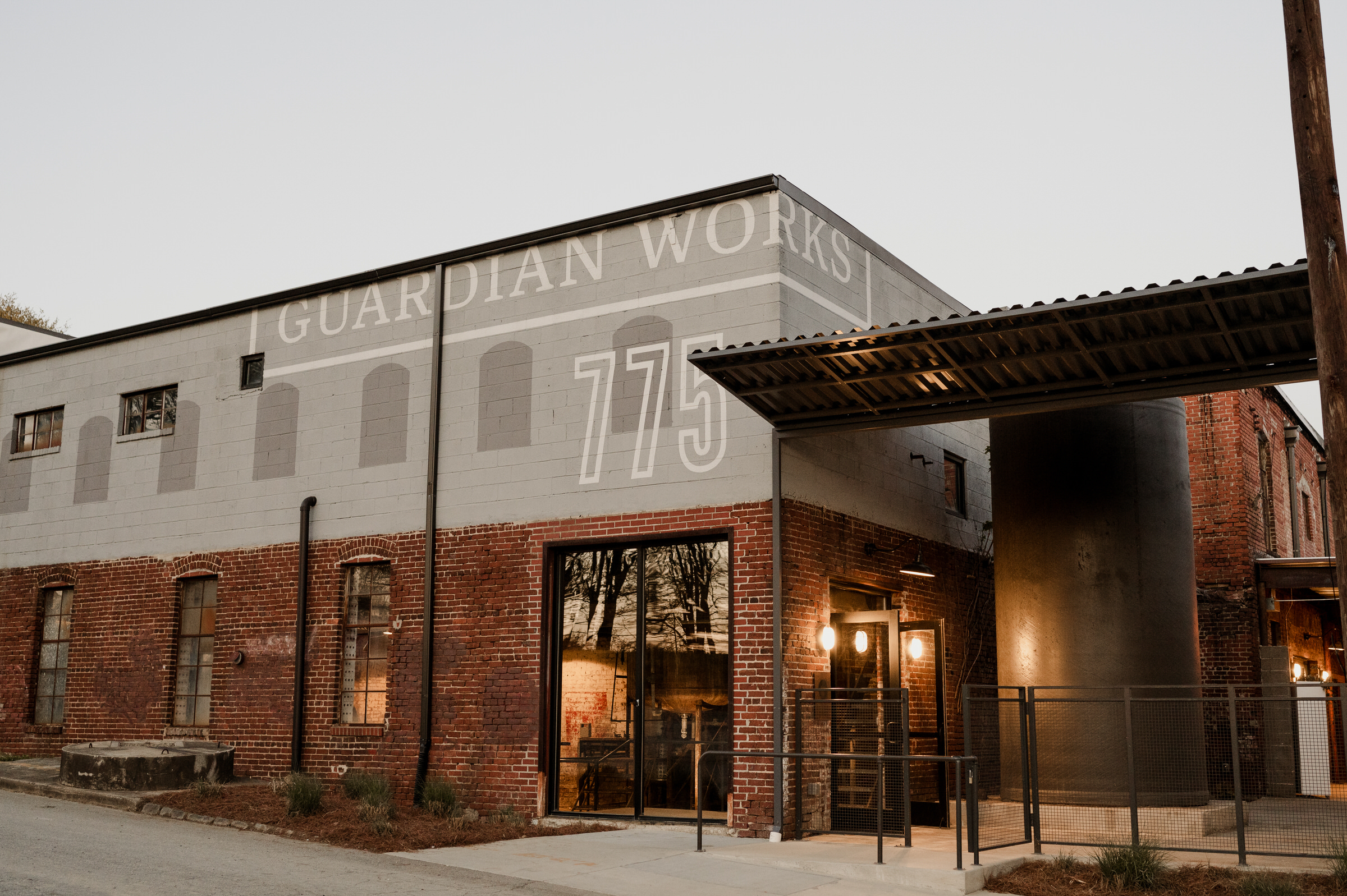 One of the features that makes Guardian Works a great venue is the amount of space it offers, which is especially rare for being in Atlanta! It contains over 8,000 square feet of indoor space, 5,000 square feet of open-air patio space and a 10,000 sq ft lawn.
Depending which ceremony location you choose, you can have up to 250 guests for your wedding. The space can also host other private events such as corporate functions and cocktail parties.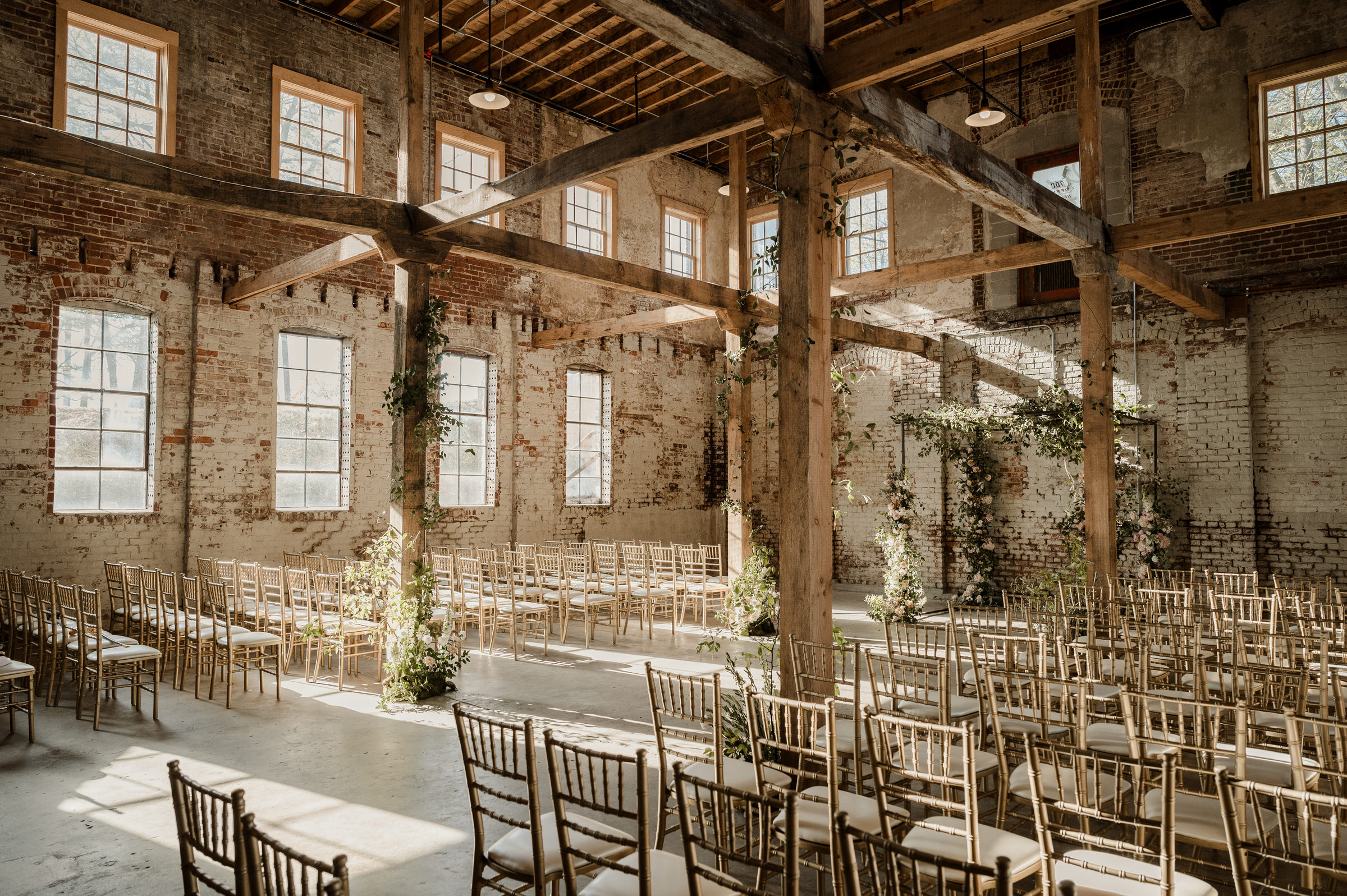 Most commonly, couples choose to have their ceremony in the back room of the venue which features brick walls and lots of windows for natural light.
We recommend choosing a time of day that is in the evening, when the sun is low enough that it doesn't create uneven lighting on the couples faces.
You can also choose to have your ceremony in the large indoor space, on the open-air patio or the lawn.
The patio offers 5,000 sq ft of covered, open air space, perfect for cocktail hour!
Since there's currently a lot of construction going on around the venue, visible from this space, we'd recommend putting up drapes as seen in these photos.
Most commonly, the reception will be held in the largest room inside the building which features brick walls, large windows and wooden beams.
There's lots of space in the reception area for you and your guests to enjoy dinner, drinks, toasts, cake cutting, a huge dance floor and more!
Guardian Works wedding cost
The cost for a Guardian Works wedding ranges from $4,000 to $11,500 depending on the day of the week. For Monday-Thursdays, the fee is $4000 with no food and beverage minimums and no ceremony fee. For Fridays, the cost is $8,500 ($4,500 rental fee, $2,500 food and beverage minimum and a $1,500 ceremony fee. Saturday is the most expensive day to get married at Guardian Works, with a cost of $11,500 ($5,500 rental fee, $4,500 food and beverage minimum and $1,500 ceremony fee). Sundays are $5,000 ($4,000 rental fee and $1,000 ceremony fee with no food and beverage minimum). If you choose to have your ceremony on the lawn, there's a $750 additional fee which includes up to 200 white folding chairs.
The rental rates includes 4 hours of event time with 4 hours of support time, and additional time can be added for $400/h. The ceremony fee provides an extra hour of event time and extra hour of load in time, a one hour rehearsal the day before and a bridal suite. Tables, chairs, parking and security are some of the things that are also provided by the venue. For full, up to date pricing info, please contact Novare Events directly.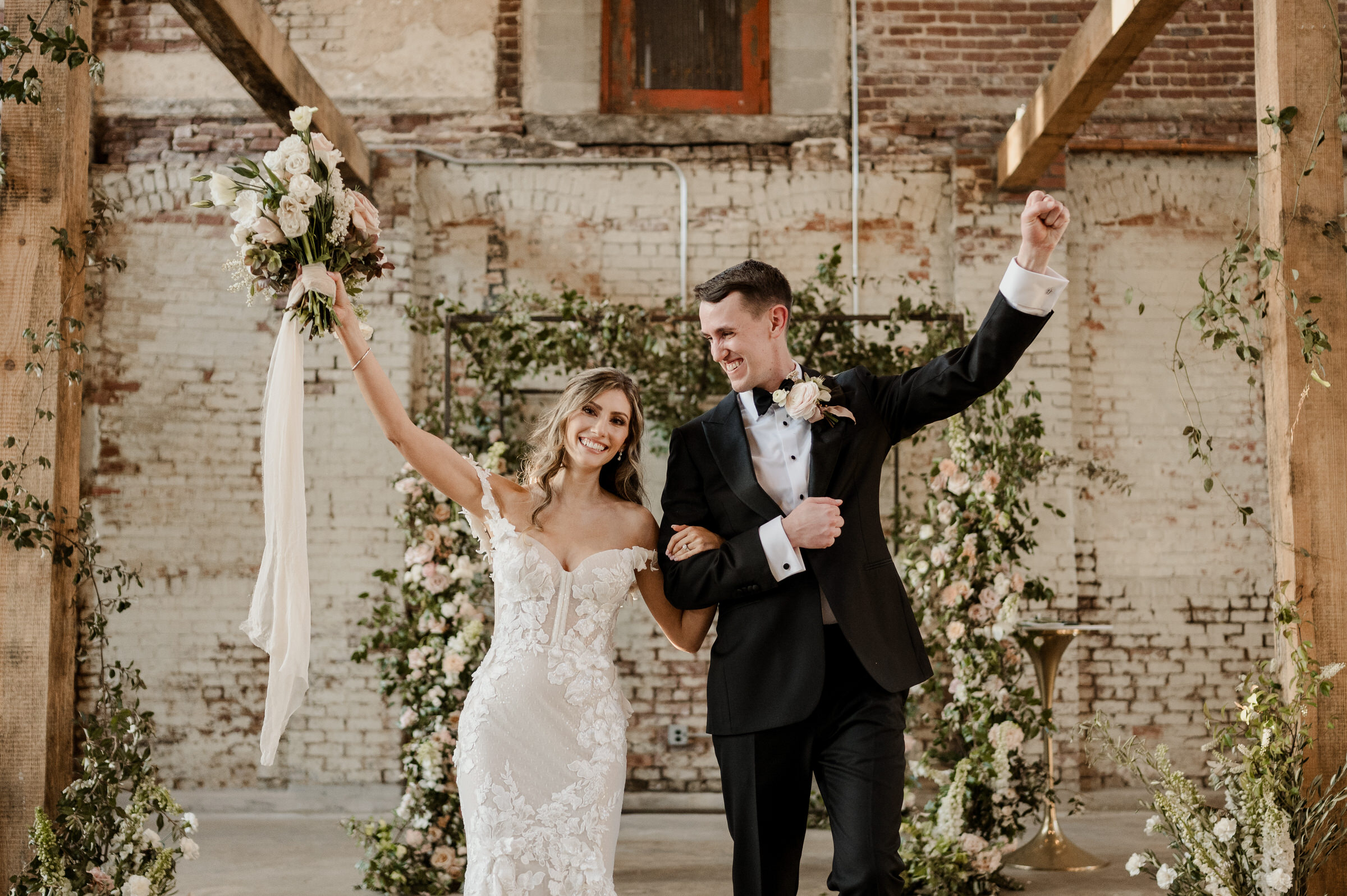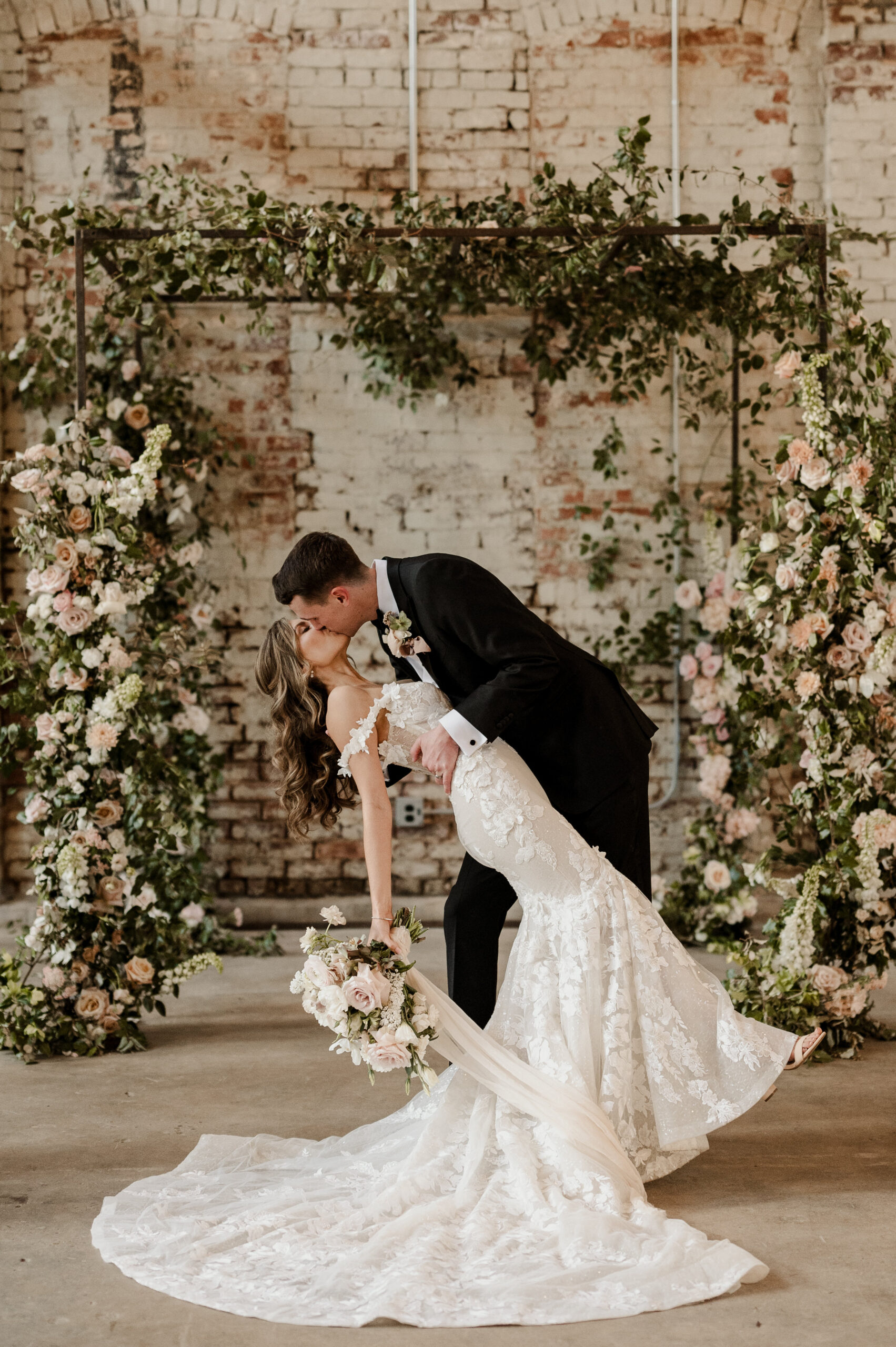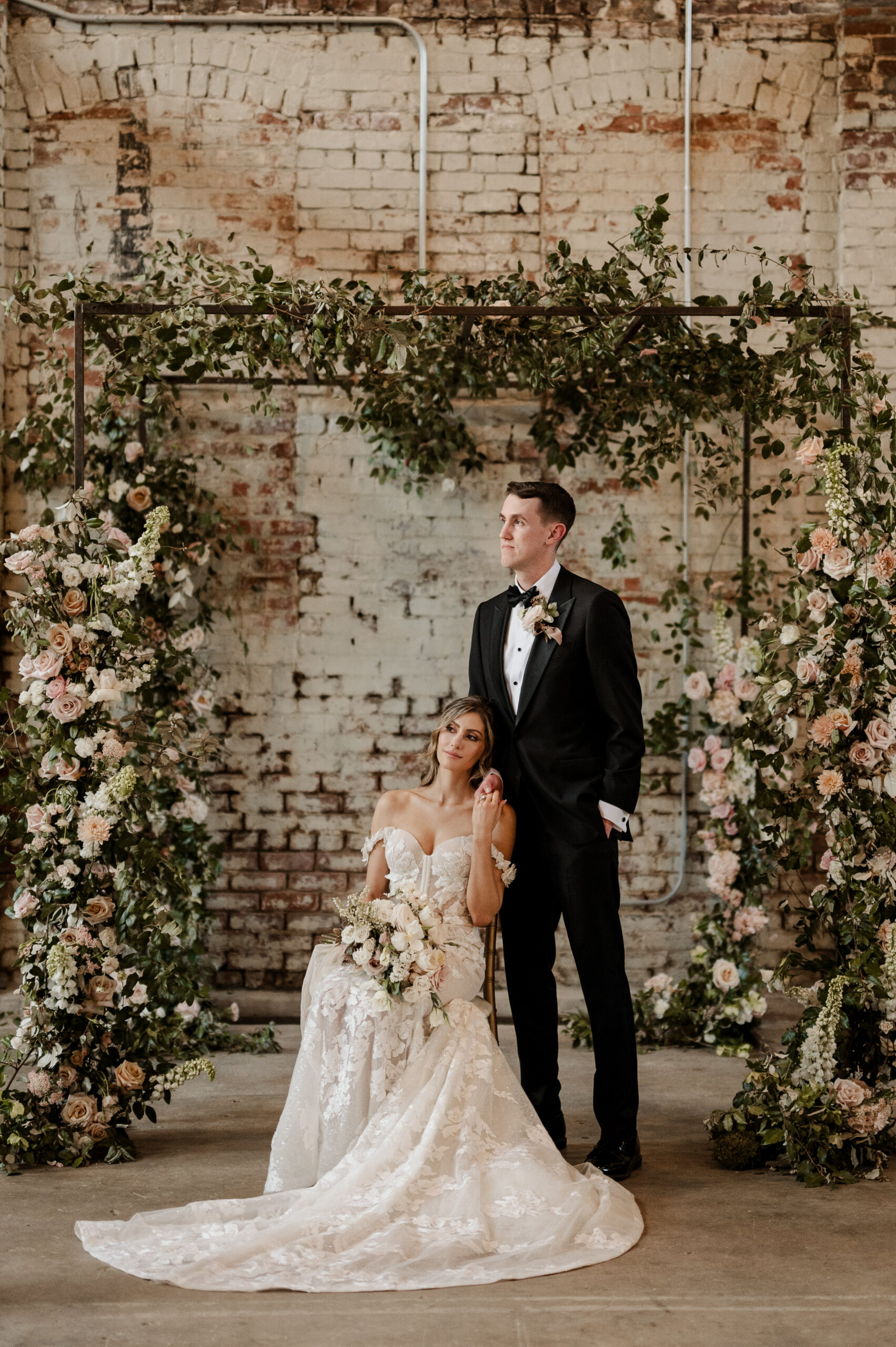 Guardian Works Wedding Packages
PHOTOGRAPHY + VIDEOGRAPHY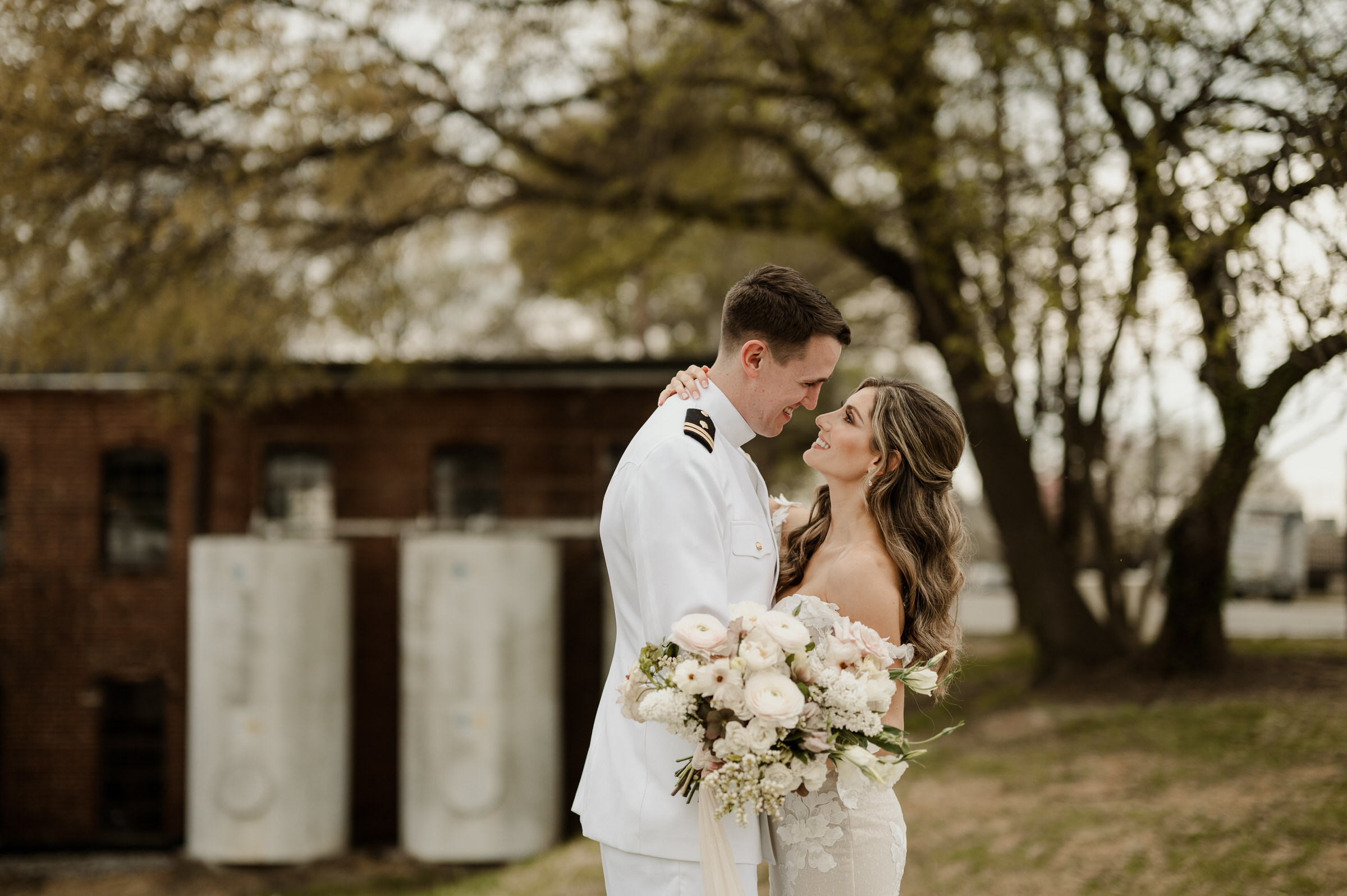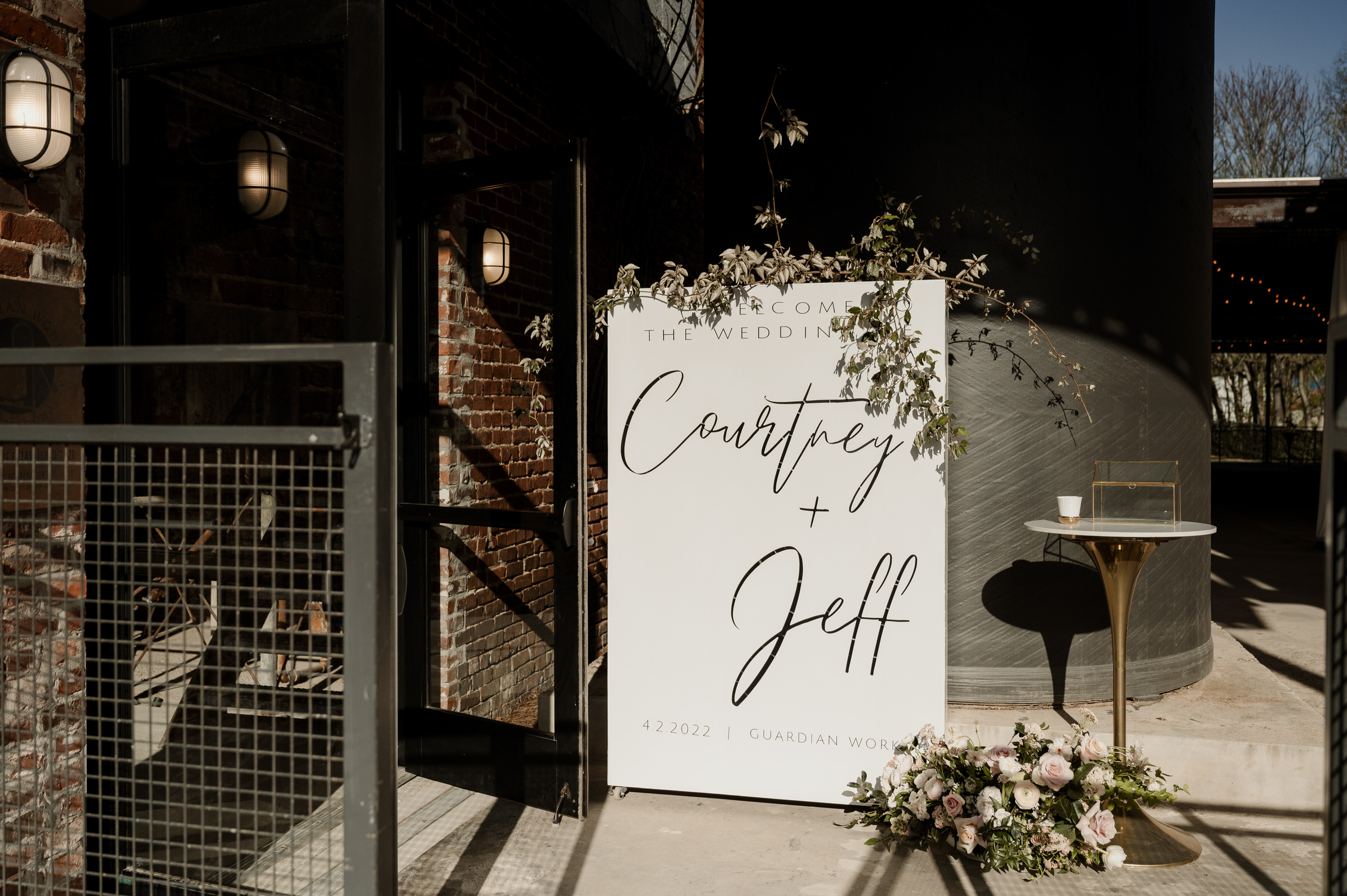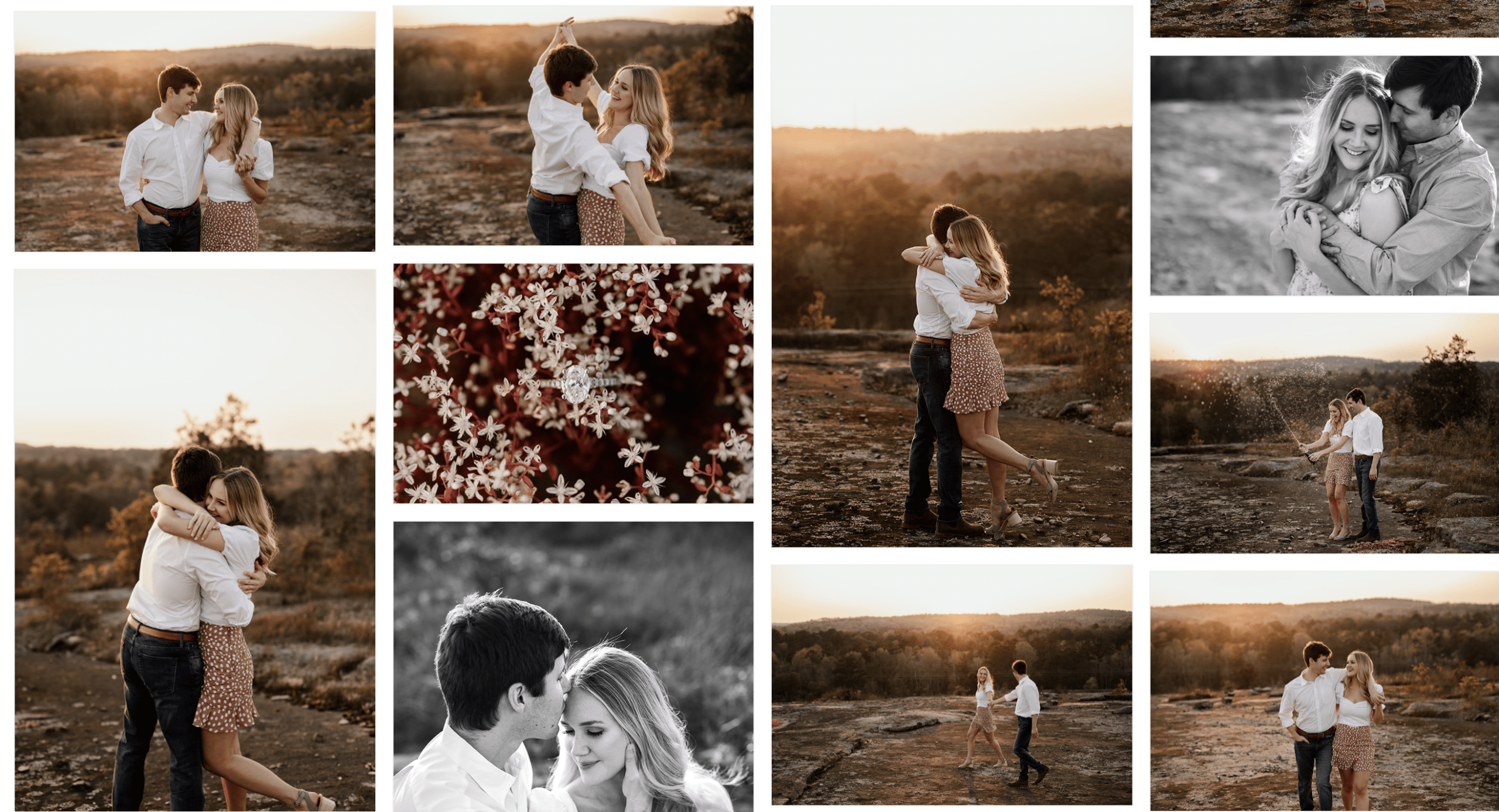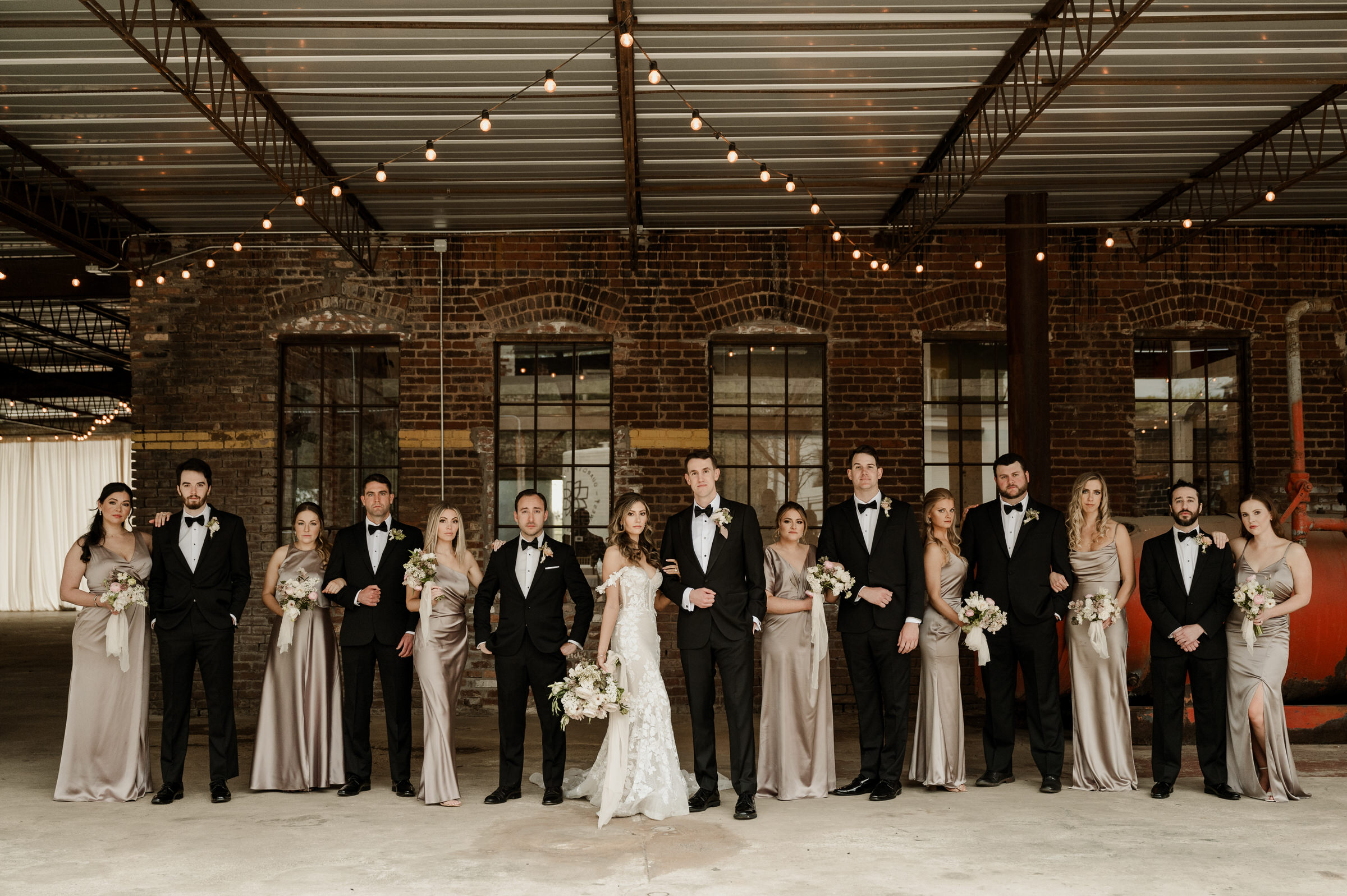 A professional photography team and optional video services to capture every moment on your wedding day.
We'll create a custom timeline for you for the best experience, lighting and photos throughout your day.
We'll walk you through being in front of the camera with prompts and direction for natural posing. No experience necessary!
Professionally edited images delivered via an online gallery within 2-3 months with print shop access.
STARTING AT $5,500 FOR WEDDING DAY COVERAGE WITH SAV & GREG
OR $3000 FOR WEDDING DAY COVERAGE WITH TEAM MEMBERS
Guardian Works Atlanta Wedding Photos