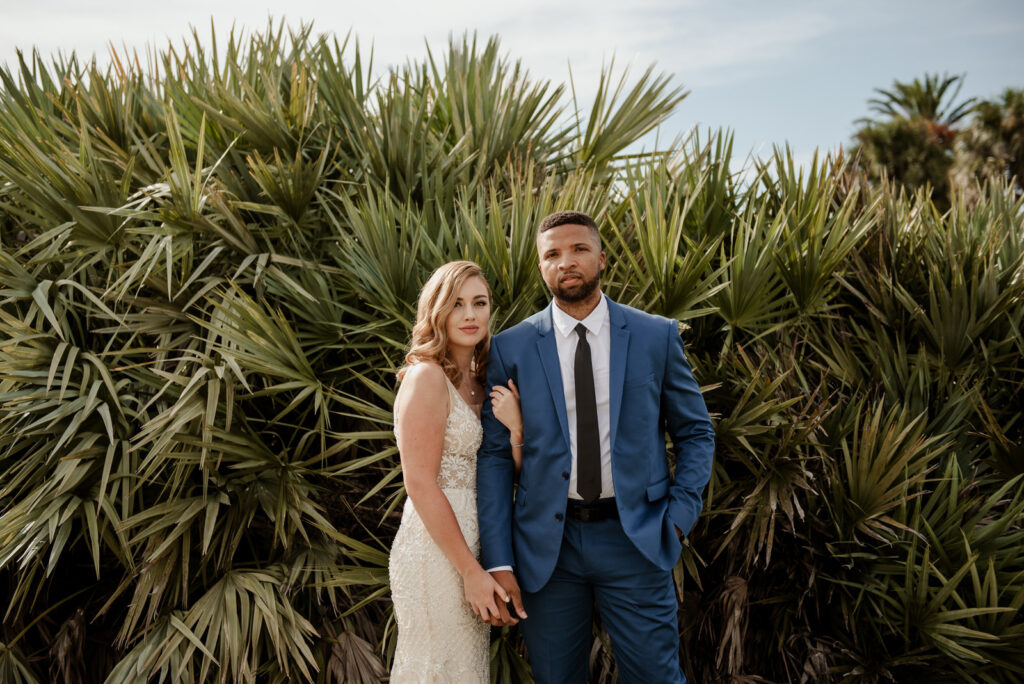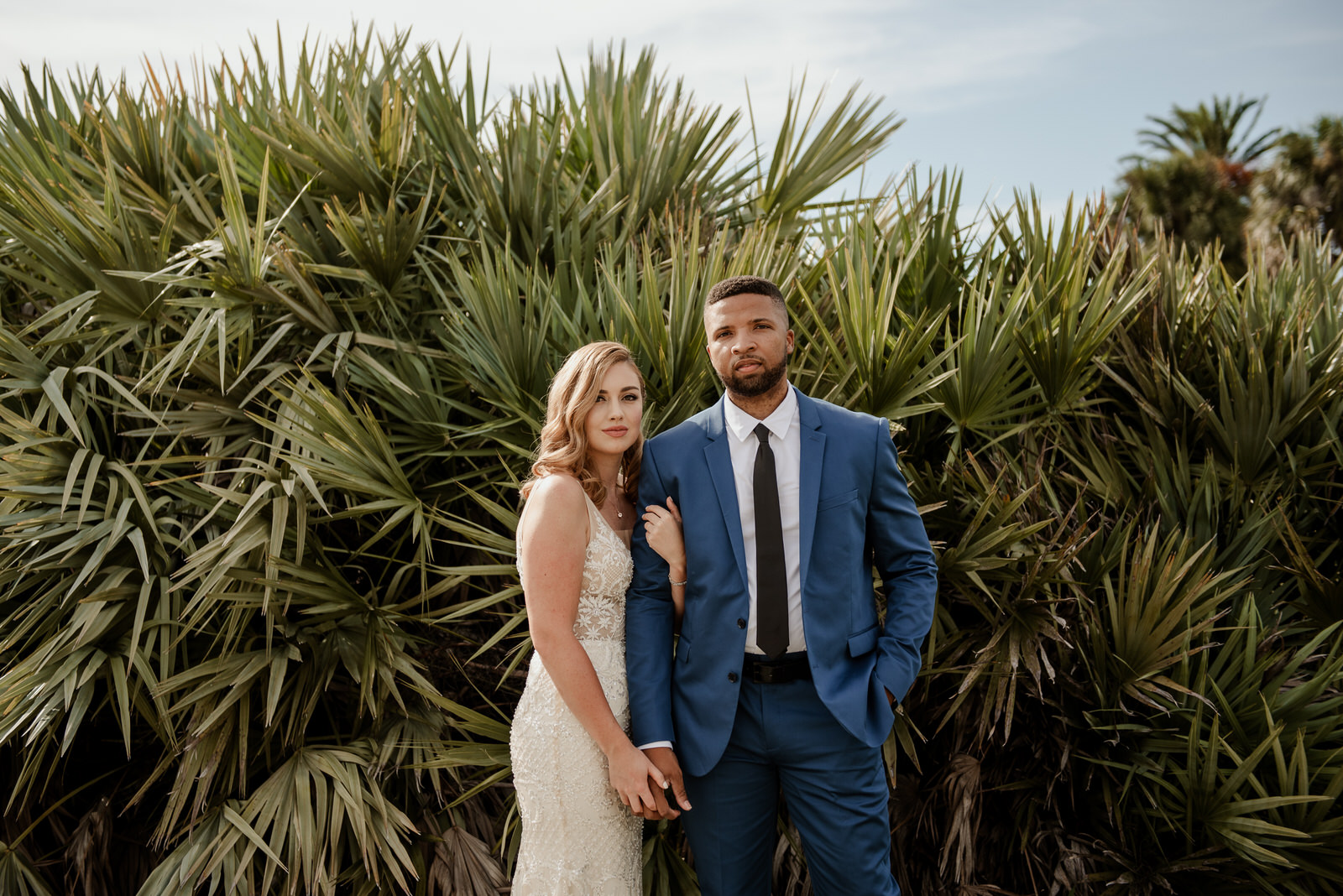 The Location
Annika and Todd had to plan their wedding three different times because of the pandemic. From a large wedding in Atlanta at the start of the year to moving it to the fall and ultimately pushing the wedding until next year. However, they still wanted to get married soon which is why they decided to elope in Florida with only their closest family and friends. They hosted a small, safe event outdoors on the beach near Clearwater, Florida in late September.
They decided on Sand Key State Park after taking a trip down to the area a few weeks before the wedding. They wanted a place outside where social distancing would be possible. This was the third time they (re)planned the wedding and when they saw the park they fell in love with how beautiful and peaceful it was. Their favorite feature of it was the view of the waterway and the sandy path down to the beach with lots of lush palm trees.
We all had our fingers crossed that it wouldn't storm which was a big ask given it was hurricane season in Florida and, well, it's 2020. However, the weather ended up being absolutely perfect for their wedding day! They were rewarded for all they had been through this year with the most gorgeous sunset that filled the sky with vibrant colors and clouds.
The Décor
The newlyweds lovingly call their elopement a "Wedding In A Box" because they brought all of the decorative pieces down in their car from South Carolina! Annika had been saving decorative pieces from Goodwill for a few months and most of them were on display at the beach. They purchased the flowers the day before the wedding, buying whatever was in season. They love rose gold and peach tones but were just thrilled to find pretty flowers for the arbor and bouquets. Todd and Annika actually made all of the bouquets and the arbor the night before the wedding, which they said was a really special memory for them!
Being Intentional
To make their wedding even more meaningful, they decided to have their families host the ceremony. Todd's mother Mrs. Eileen Marshall was the minister and Annika's parents gave a surprise speech with a presentation! Todd's sister, Shatonya, read a poem at the ceremony and Annika's sister's gave a touching speech that had everyone in tears. Each person added their unique touches on the poems, prayers, and stories about Annika and Todd as a couple.
What was the biggest challenge you faced in planning your wedding? Do you have any advice for those planning now?
"The biggest challenge (other than changing the wedding date three times) was not having a wedding planner and trying to get all of the chairs and stuff set out on the beach the day of the wedding. It still went really well and we wouldn't have it any other way but that was a lot to coordinate ourselves."
Congrats!!
A huge congratulations to Annika & Todd! We're so happy for you two & can't wait to celebrate with you again next year!!
Your Narrative blog will appear here, click preview to see it live.
For any issues click
here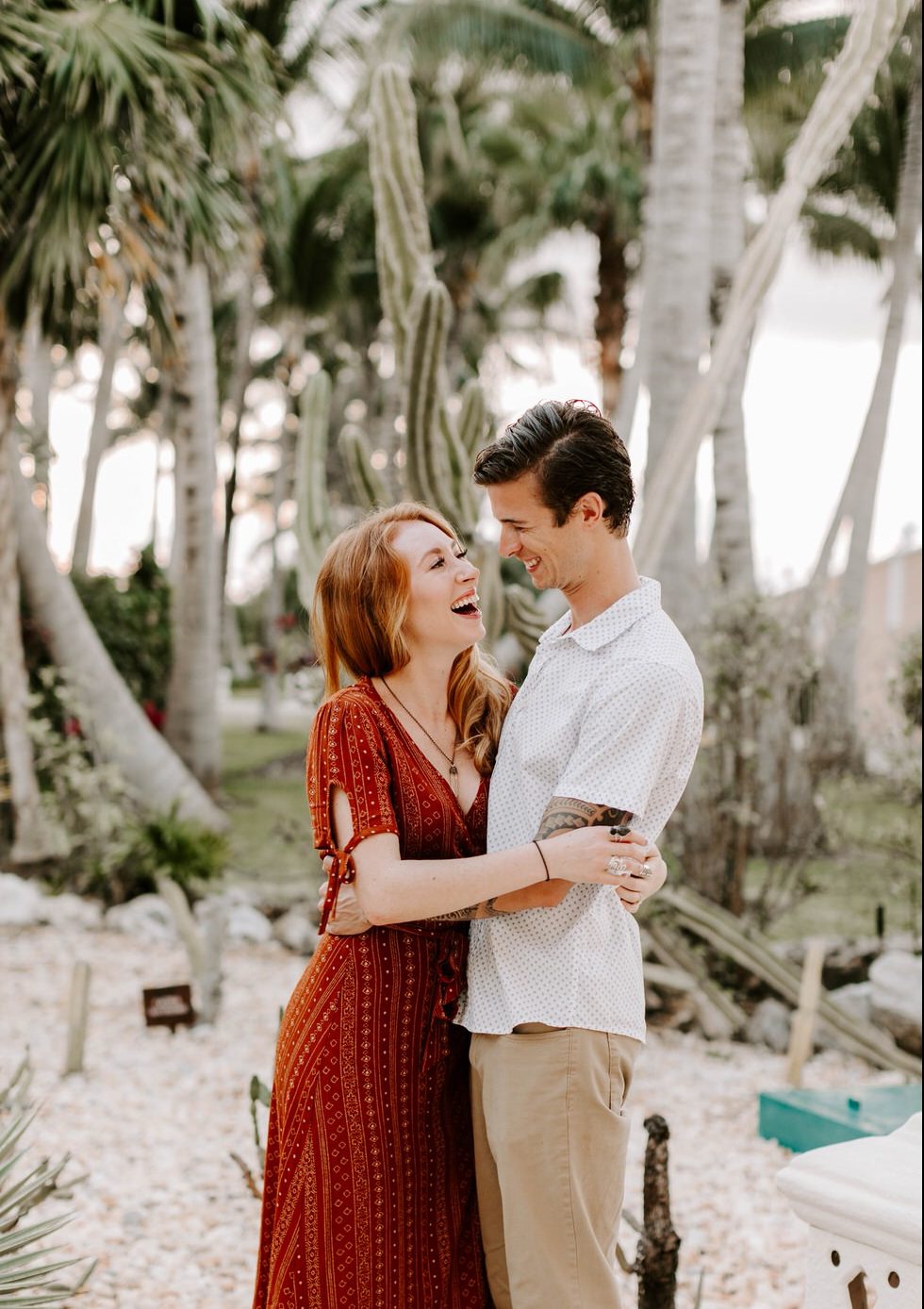 We're a full time photography and videography duo that specialize in weddings, elopements and engagement sessions. Although we're based out of Atlanta, Georgia, we travel wherever love takes us.
If you like natural posing, candid moments, warm tones and film like nostalgia, we might just be a good fit.
If you want to learn more about us and our approach, please continue exploring our corner of the internet!