We were so excited to get outside of Atlanta and make our way to Cloudland Canyon, nestled in the north Georgia mountains, for this gorgeous fall wedding. Greg & I have hiked Cloudland Canyon countless times on our own, it's such a beautiful location and needless to say we were SO excited when Rebecca & Chris reached out to us and told us what they were planning.
Rebecca & Chris couldn't have picked a better day! All of the trees were covered with the perfect shade of red and orange leaves. Like most weddings in Georgia in the fall, the weather had showed chances of rain, however when their ceremony came around the sun shone through.
Their ceremony was on a trail overlooking the canyon, with waterfalls and rolling mountains in the background. We were SO excited that they were willing to hike down to the waterfalls for their newly wed photos! We had been dying to shoot an adventurous outdoor wedding like this and couldn't have asked for a better couple or a better day.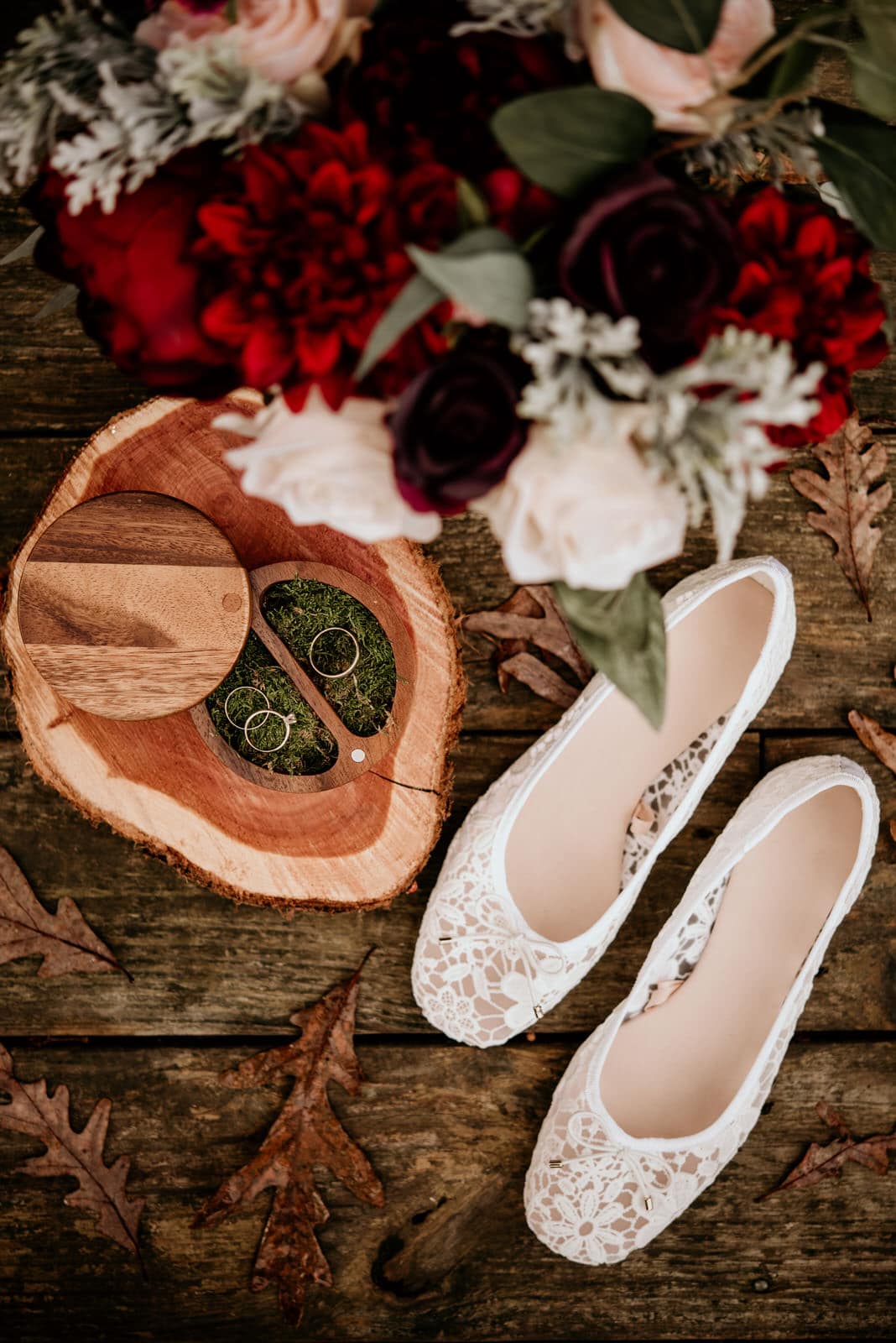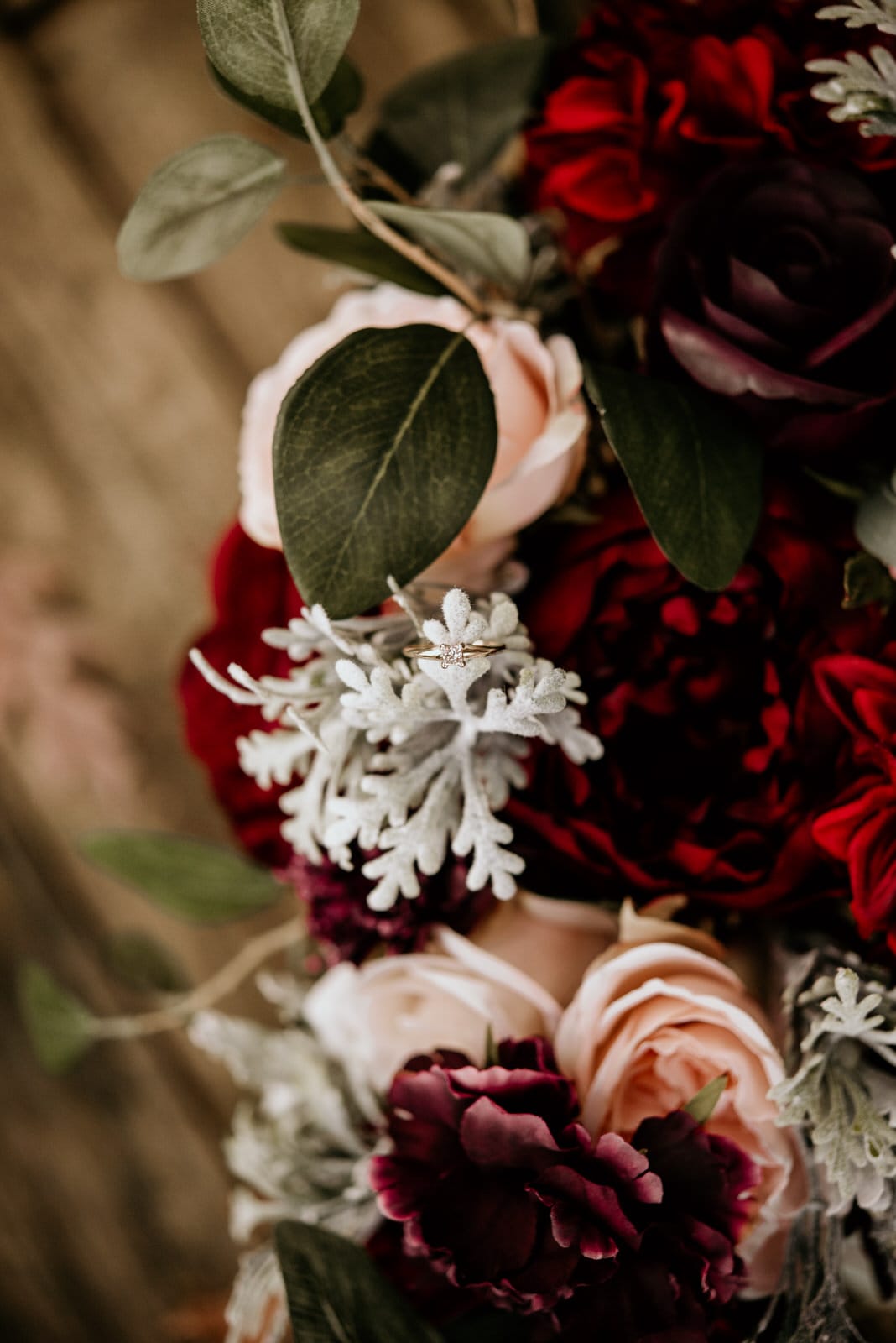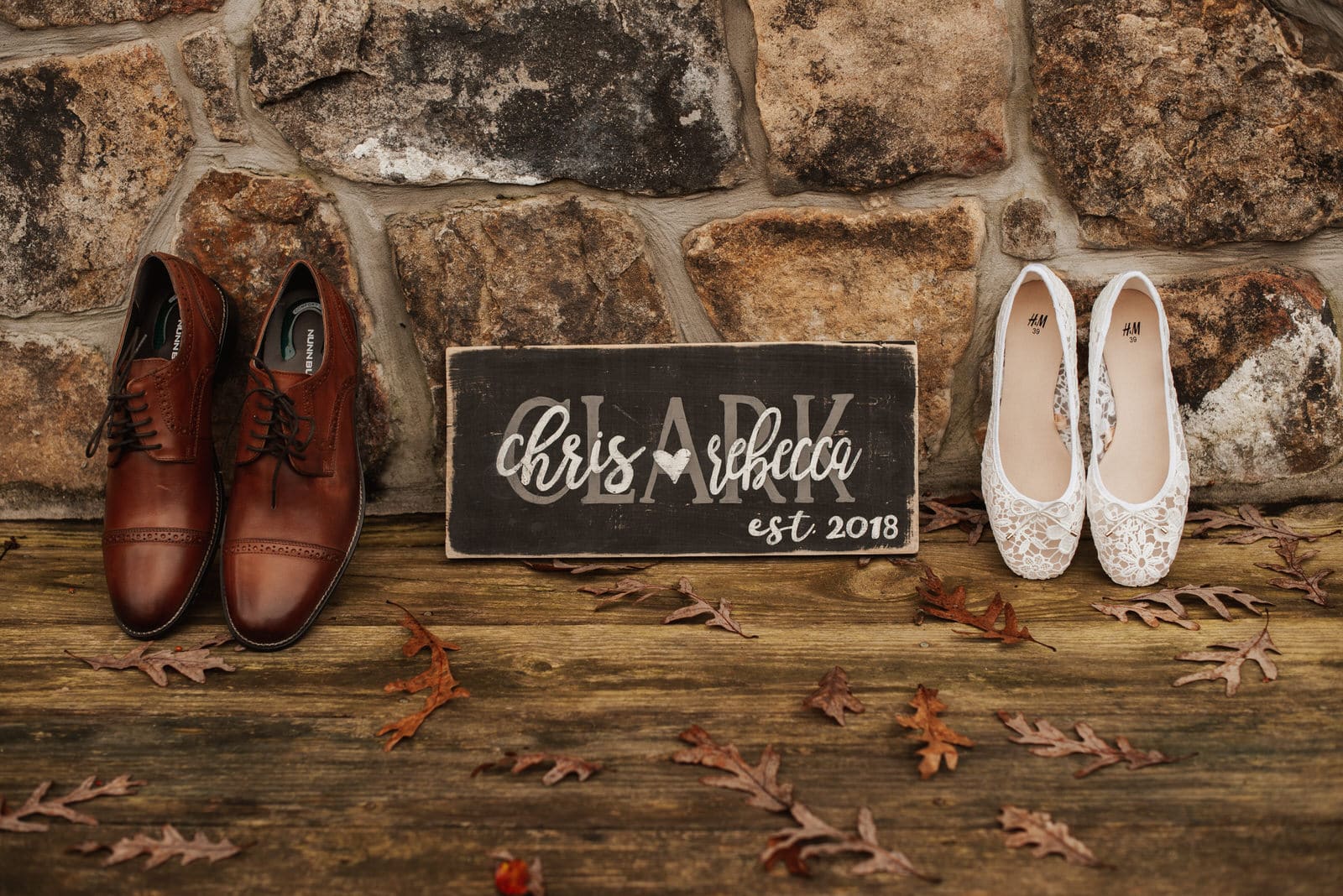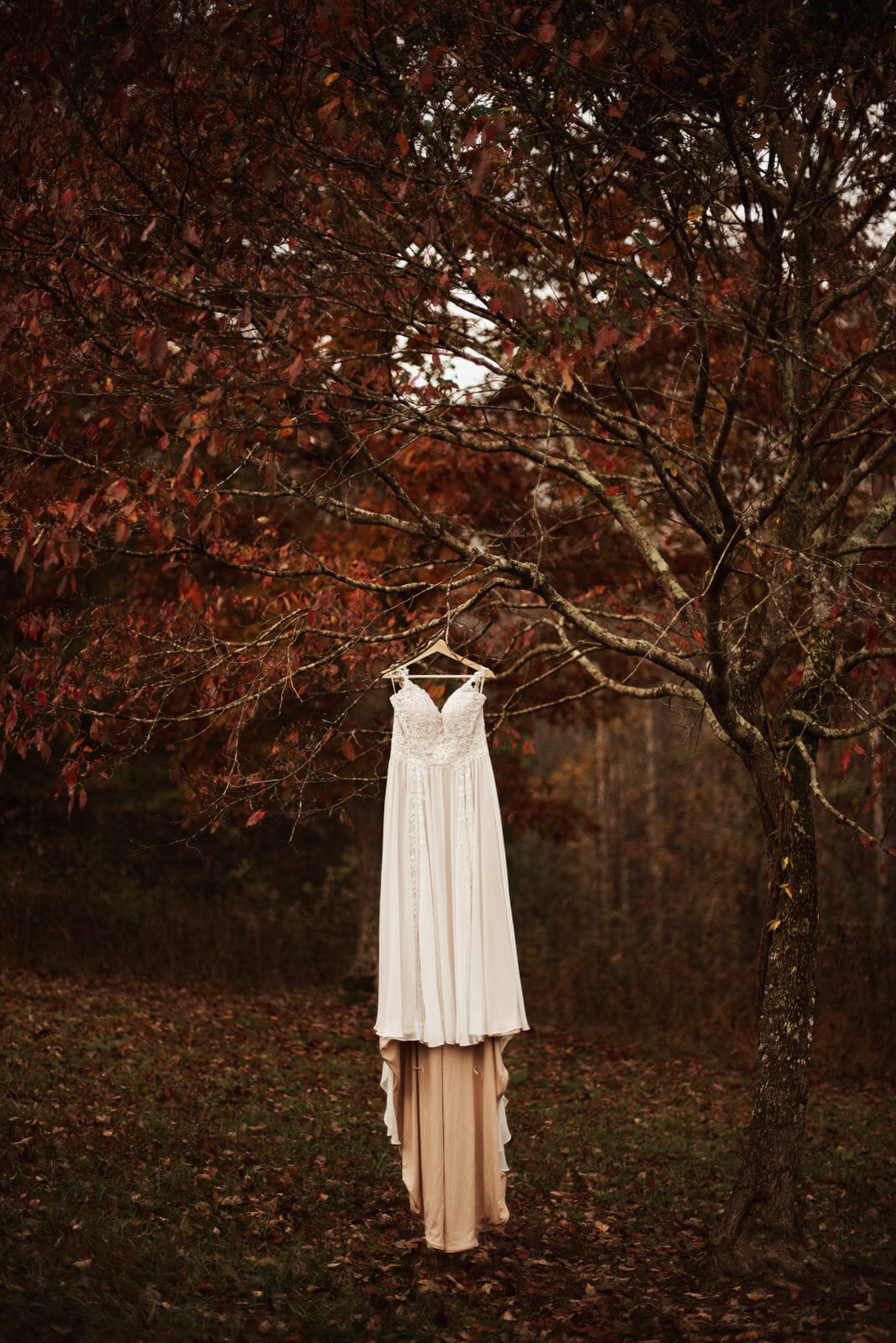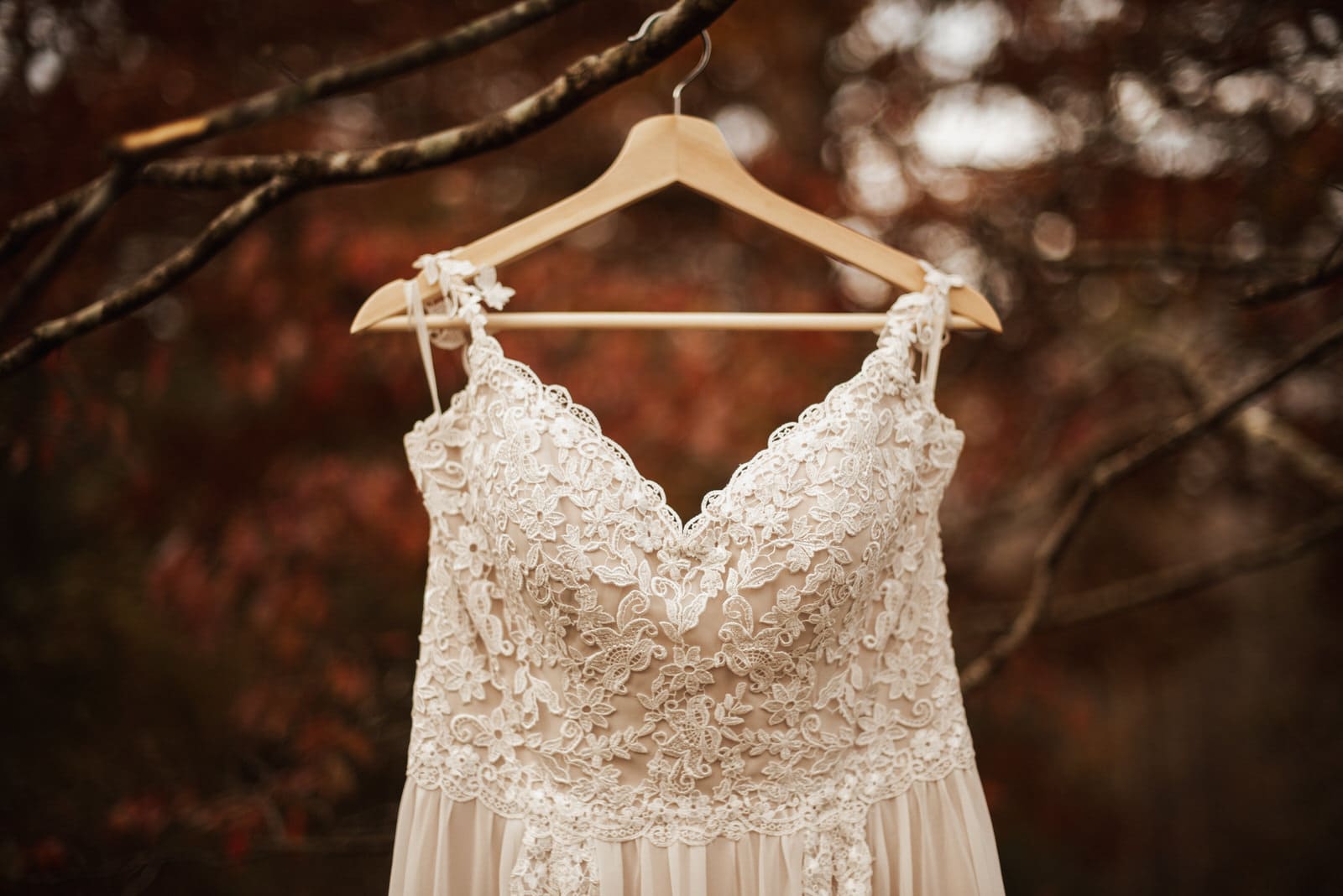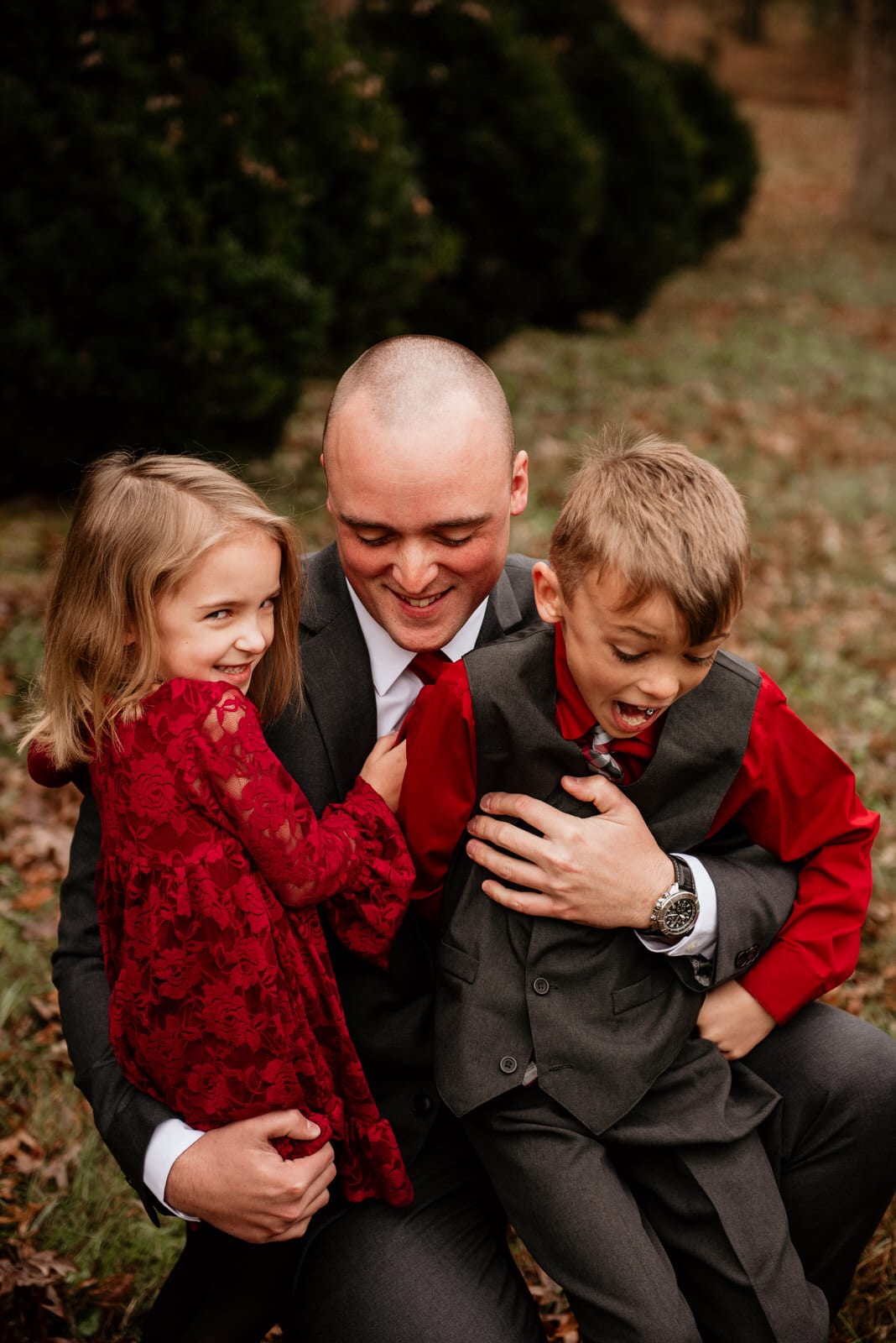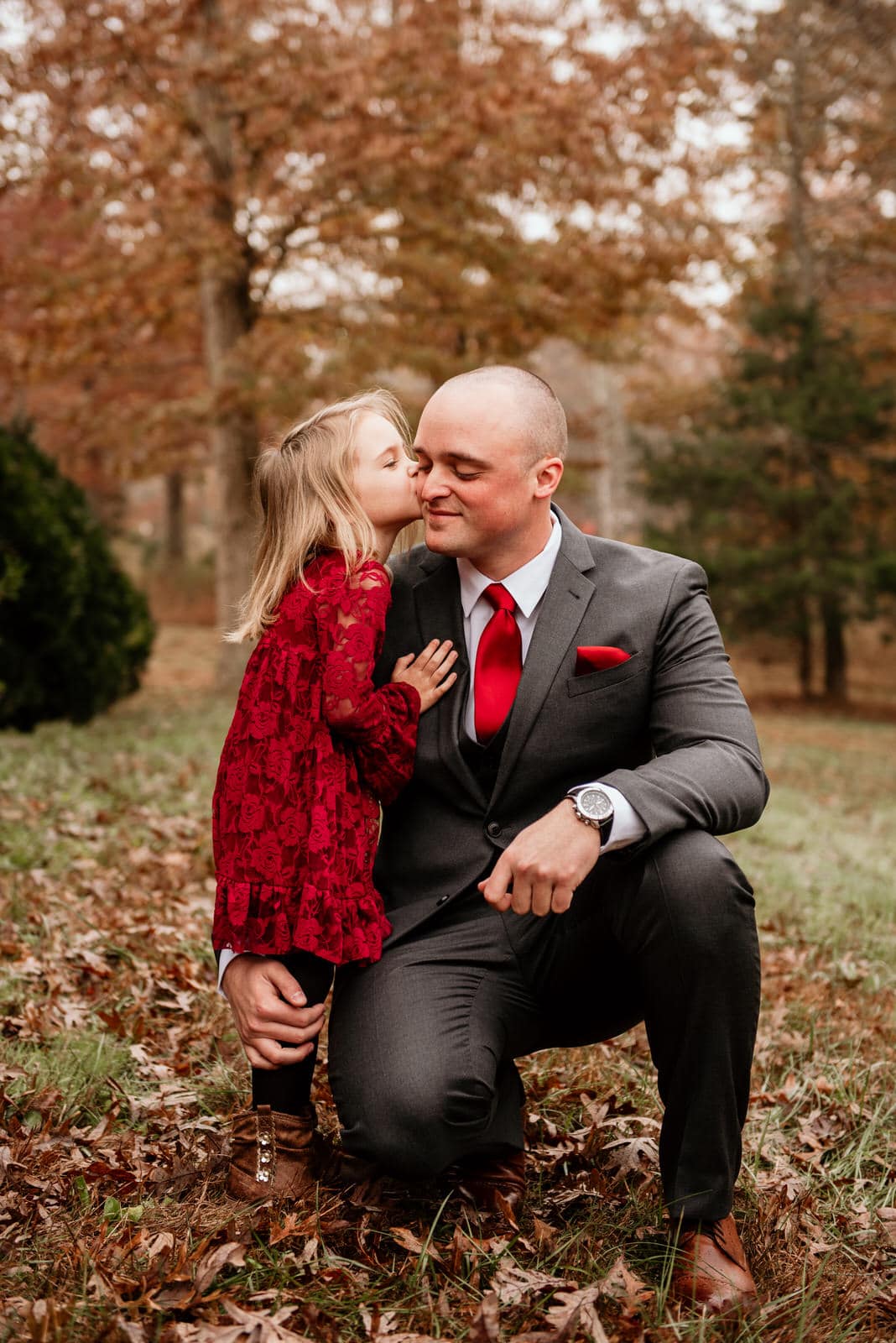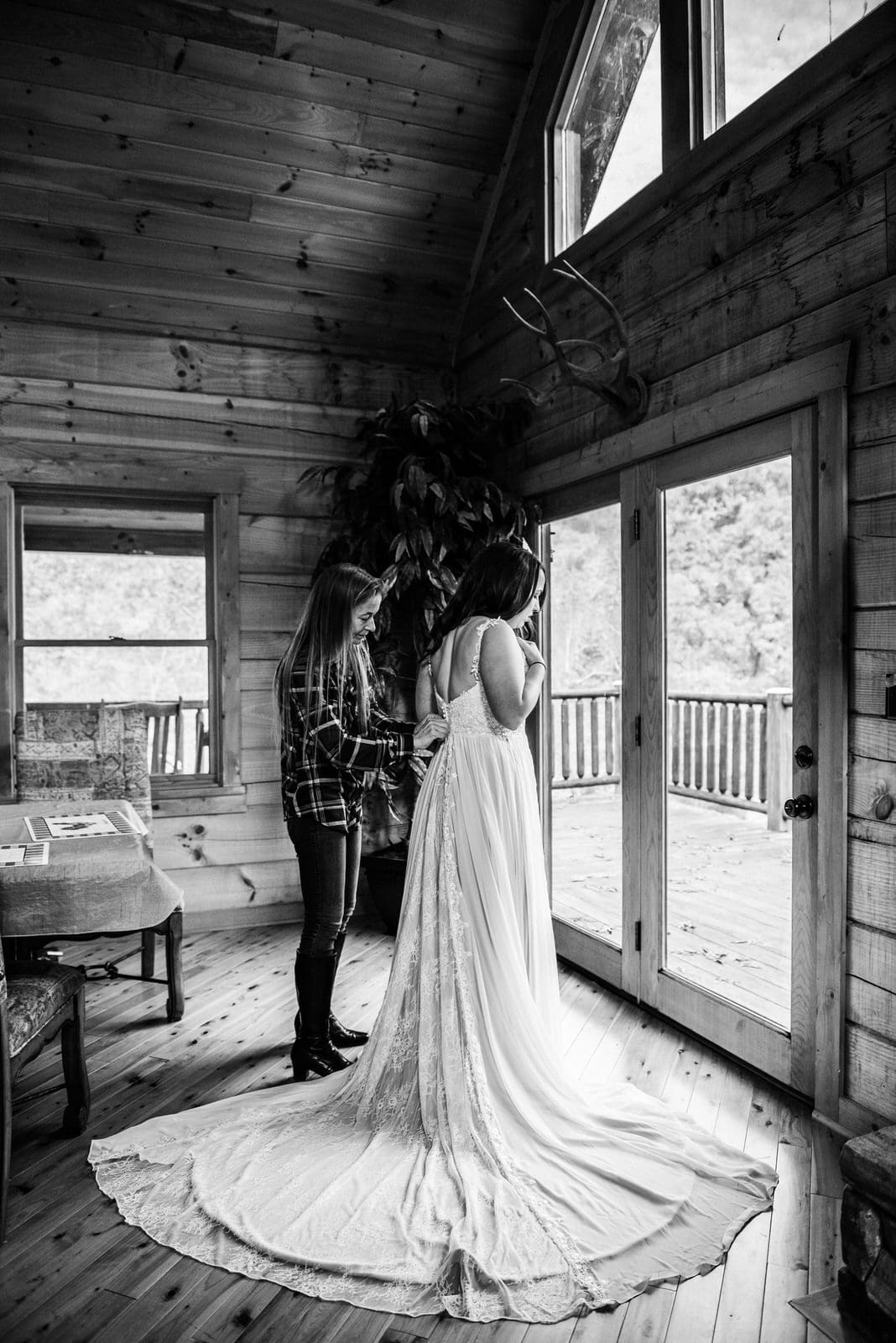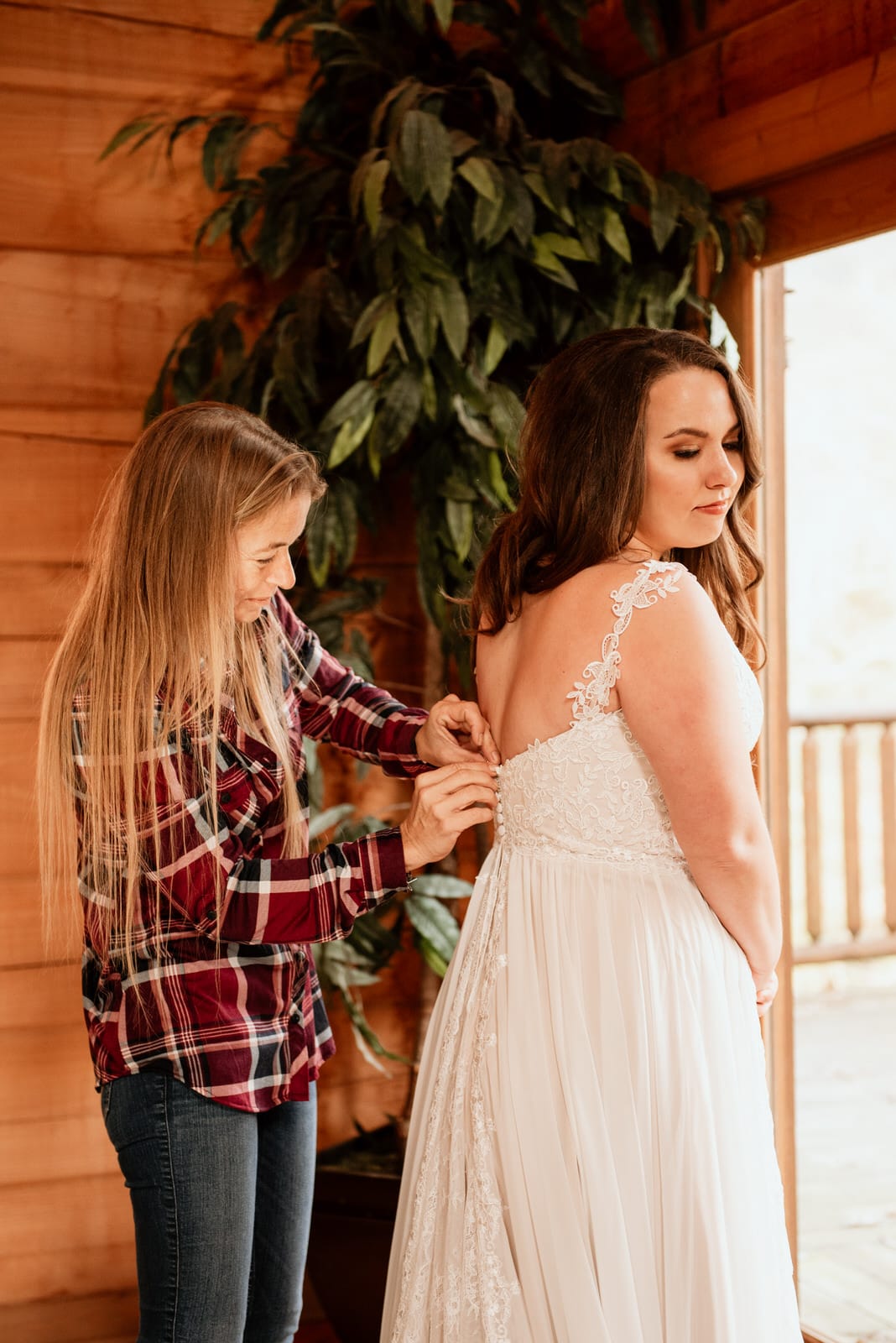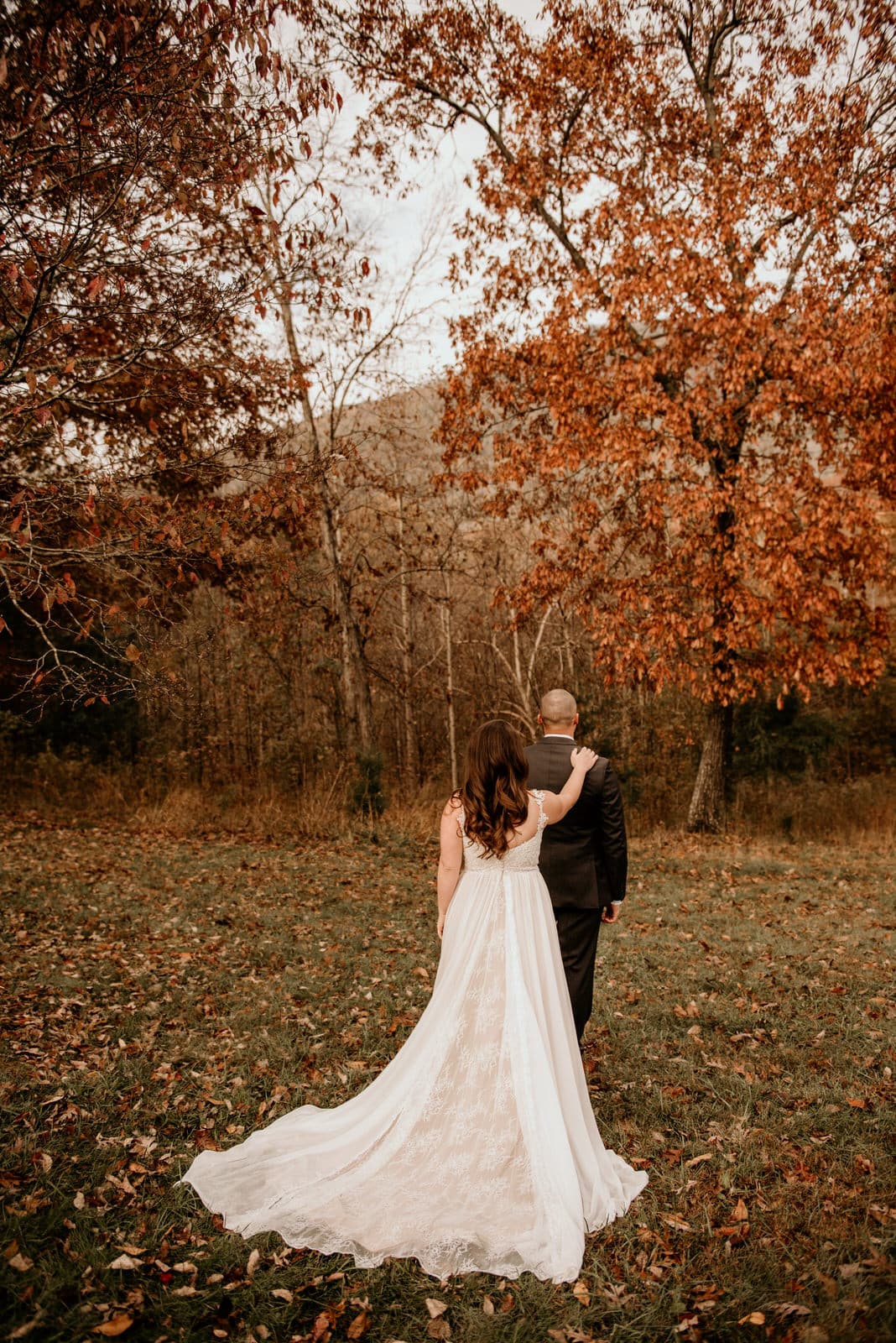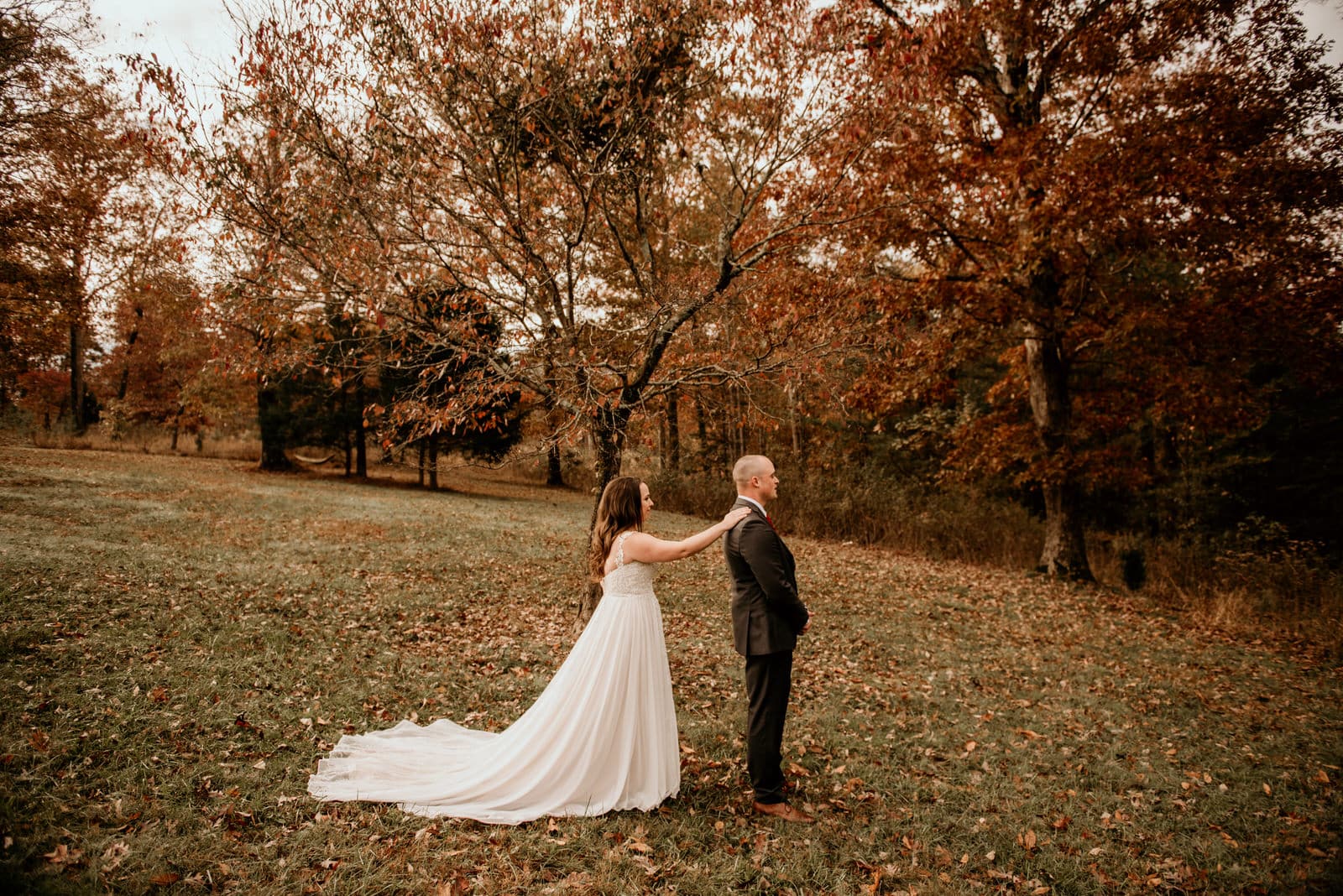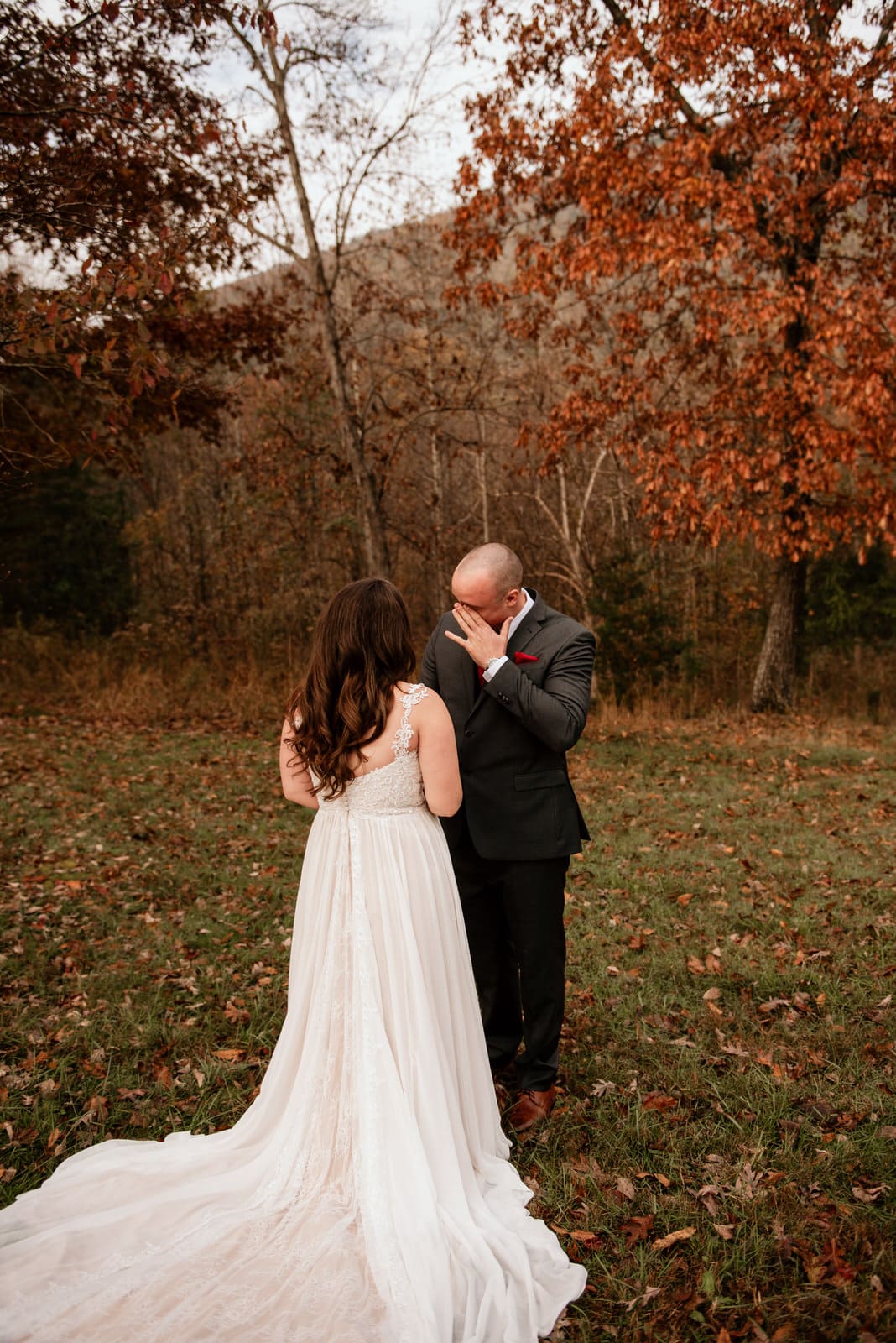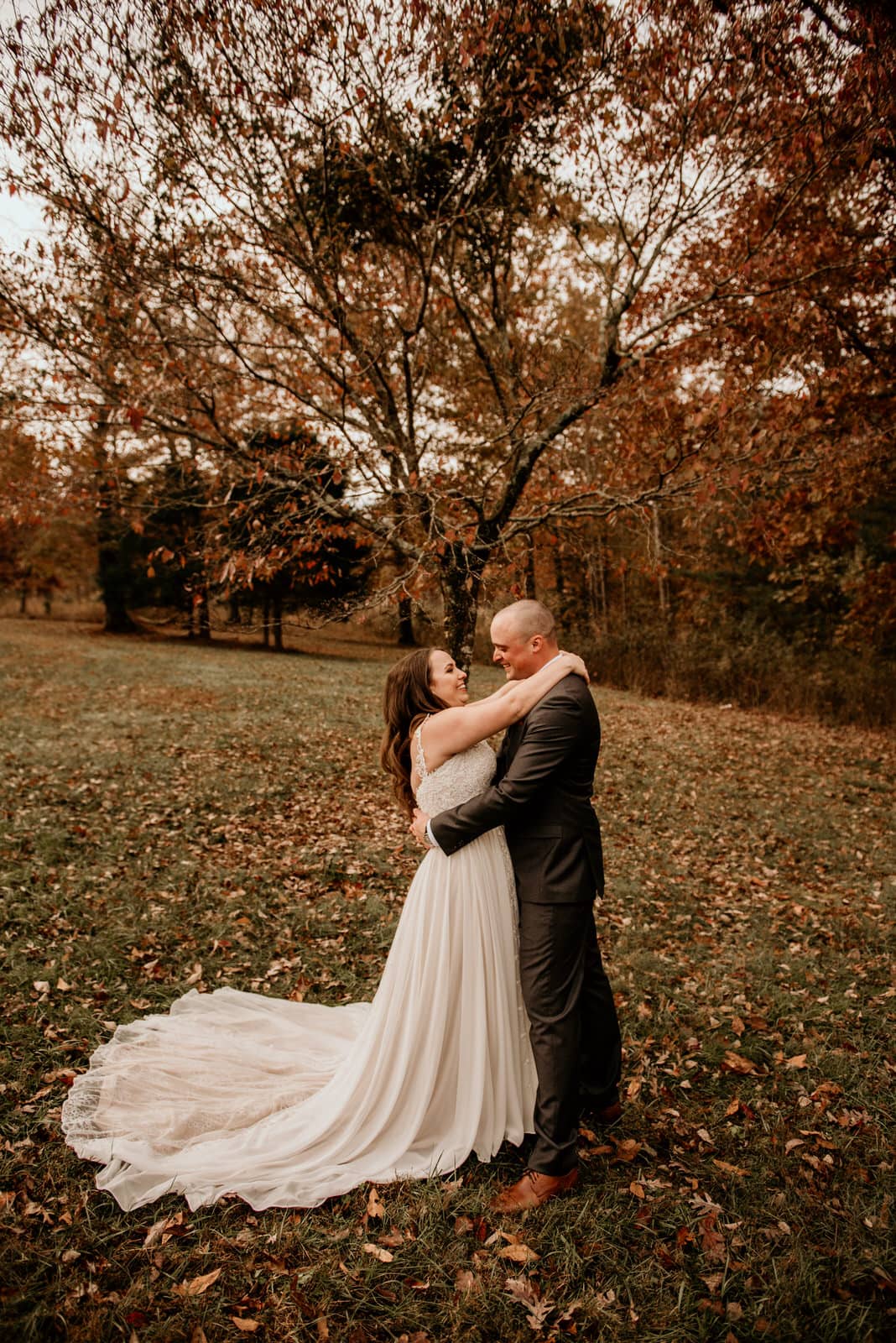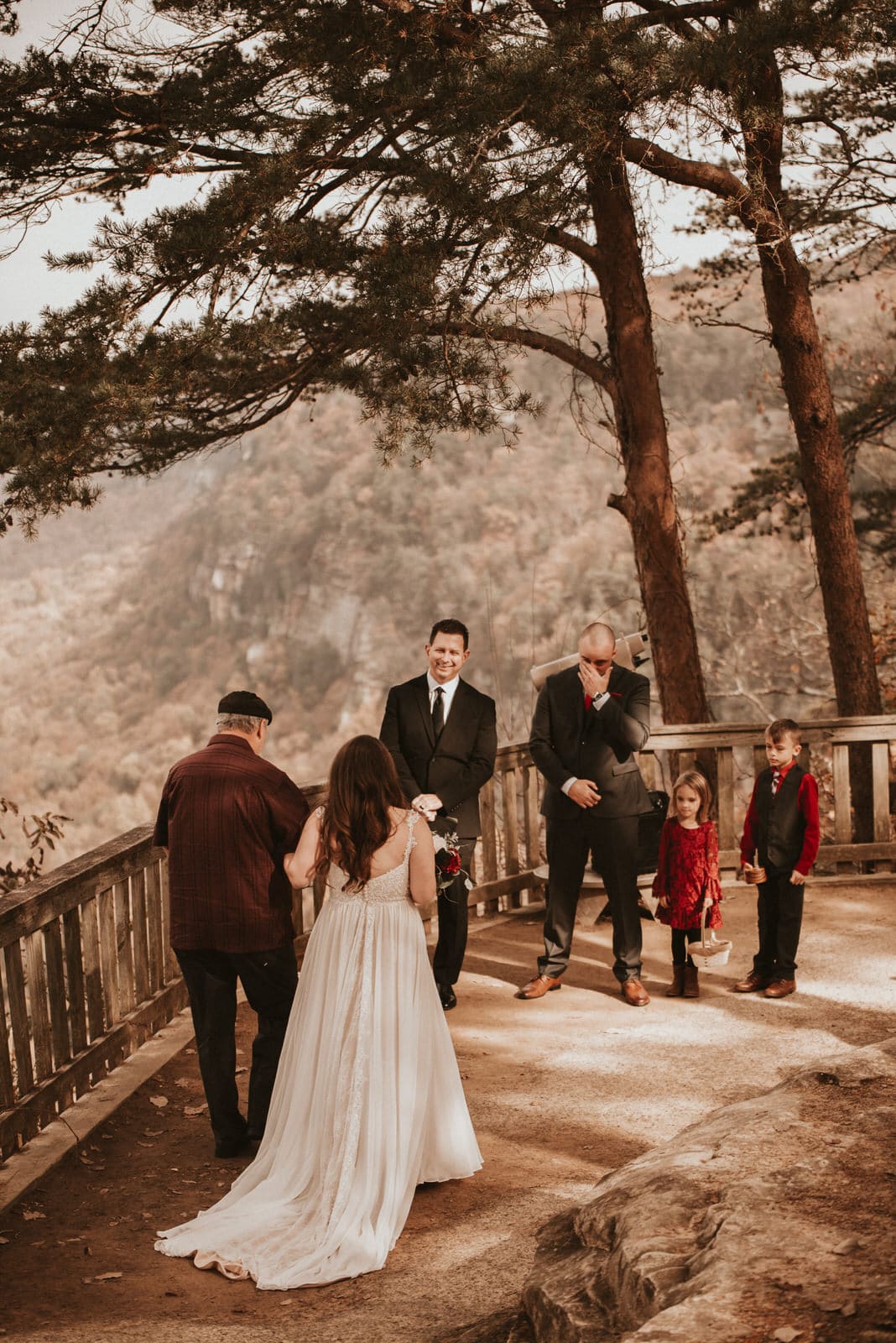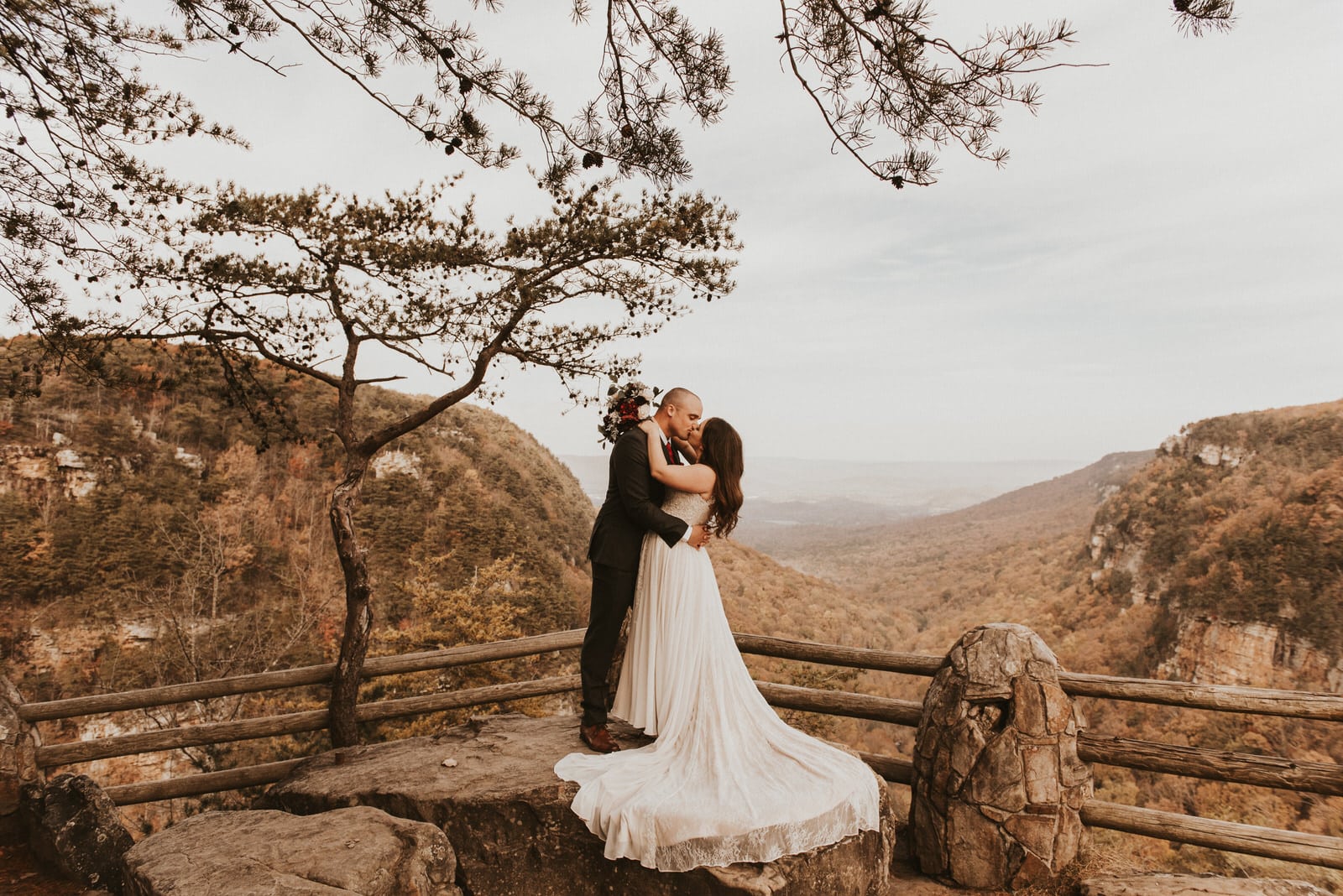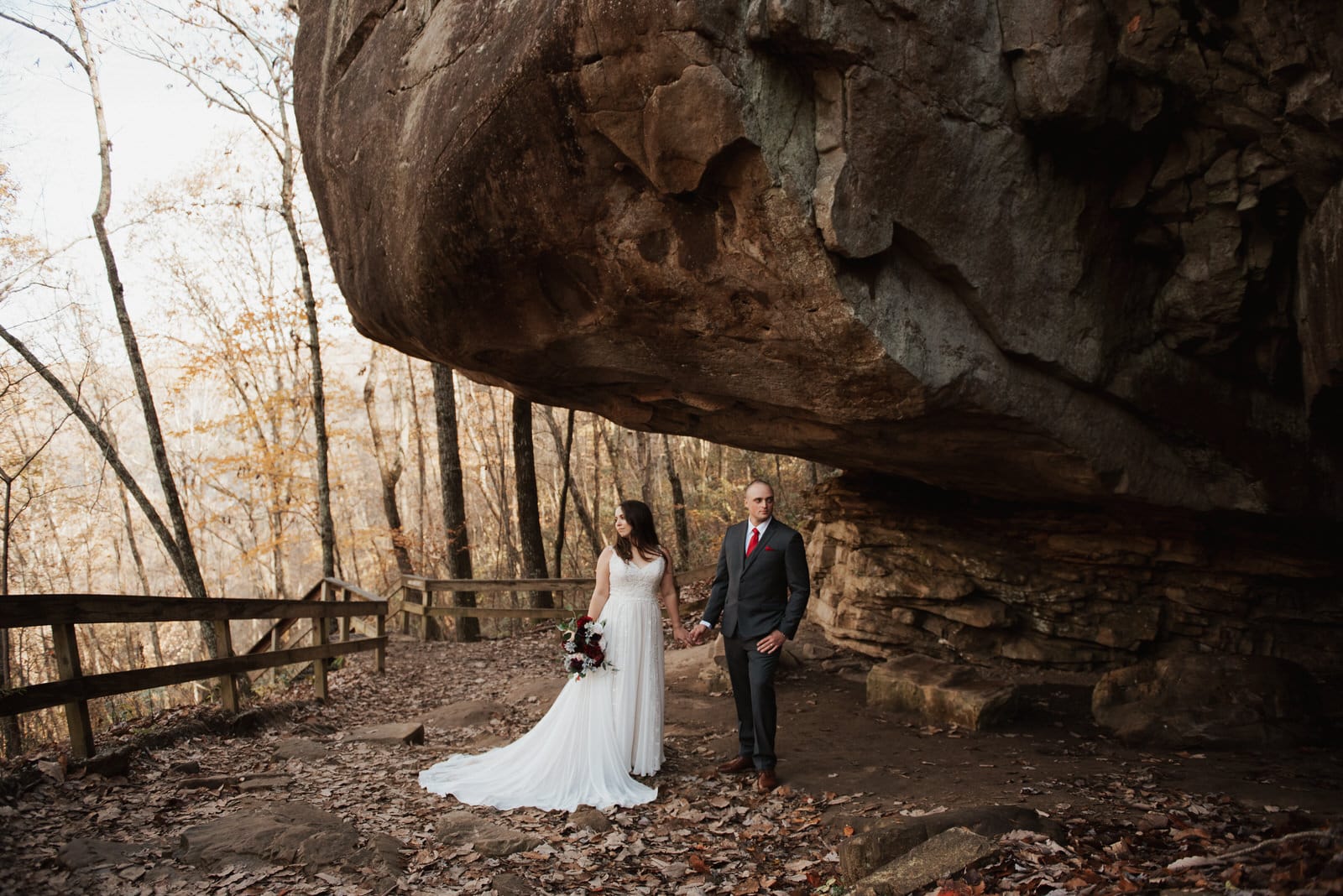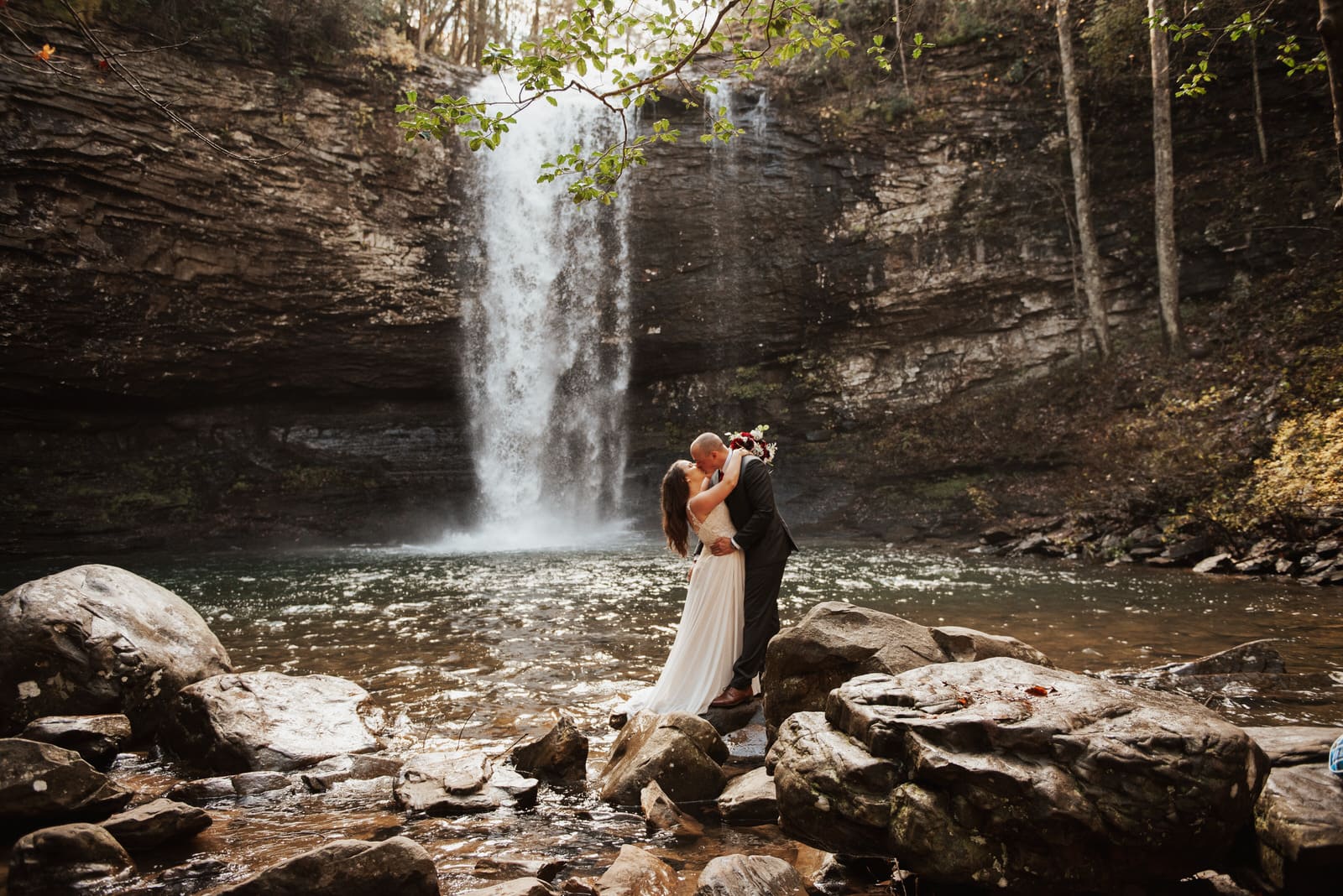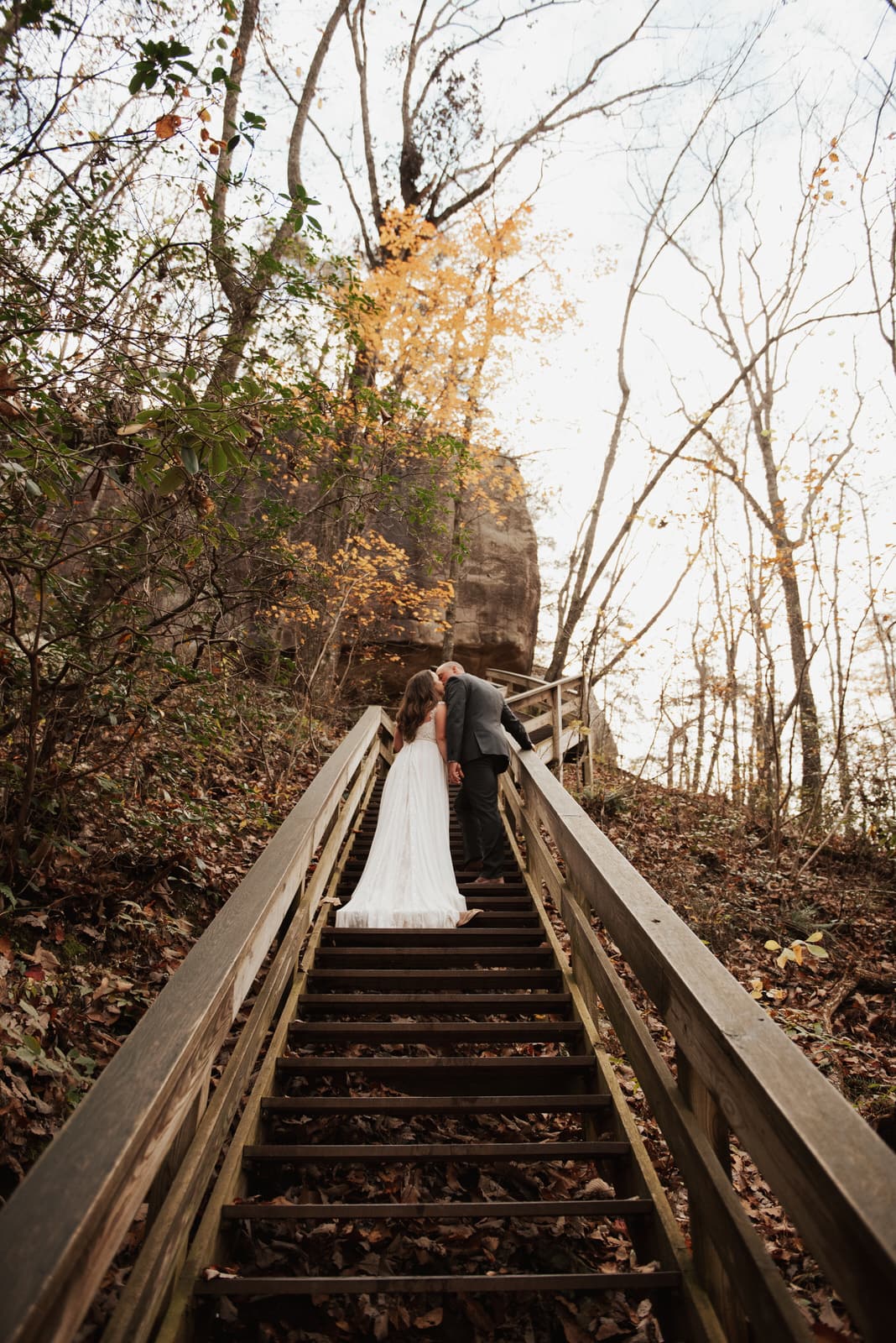 "Savannah and Greg were absolutely wonderful! They were both so kind and friendly. They were extremely professional and knowledgeable as well. My husband and I were nervous because we had never had professional photos taken of us. Savannah was amazing at directing us and reassuring us that we were doing great. We had our wedding done at a state park in GA and a lot of the pictures that I wanted were a pretty good hike away from our ceremony site. Savannah and Greg were more than willing and actually excited to hike with us! Not only were they an absolute pleasure to work with, the photos came back quickly and looked amazing! Throughout the process Savannah was very responsive to any questions that I had and sent a few simple questionnaires prior to our date to help prepare them and us on what to expect the day of the wedding. The photos were so much better than I could have envisioned and they did such a great job of capturing special moments that my husband and I may have missed throughout the rush of the day. Photography was a high priority of mine and I am so grateful to Savannah and Greg for giving us priceless, beautiful photos to look back on forever. I would highly recommend the Authentic Collective to anyone who values high quality, artistic photography for their wedding day and wants photographers who really care about their clients!" – Rebecca & Chris