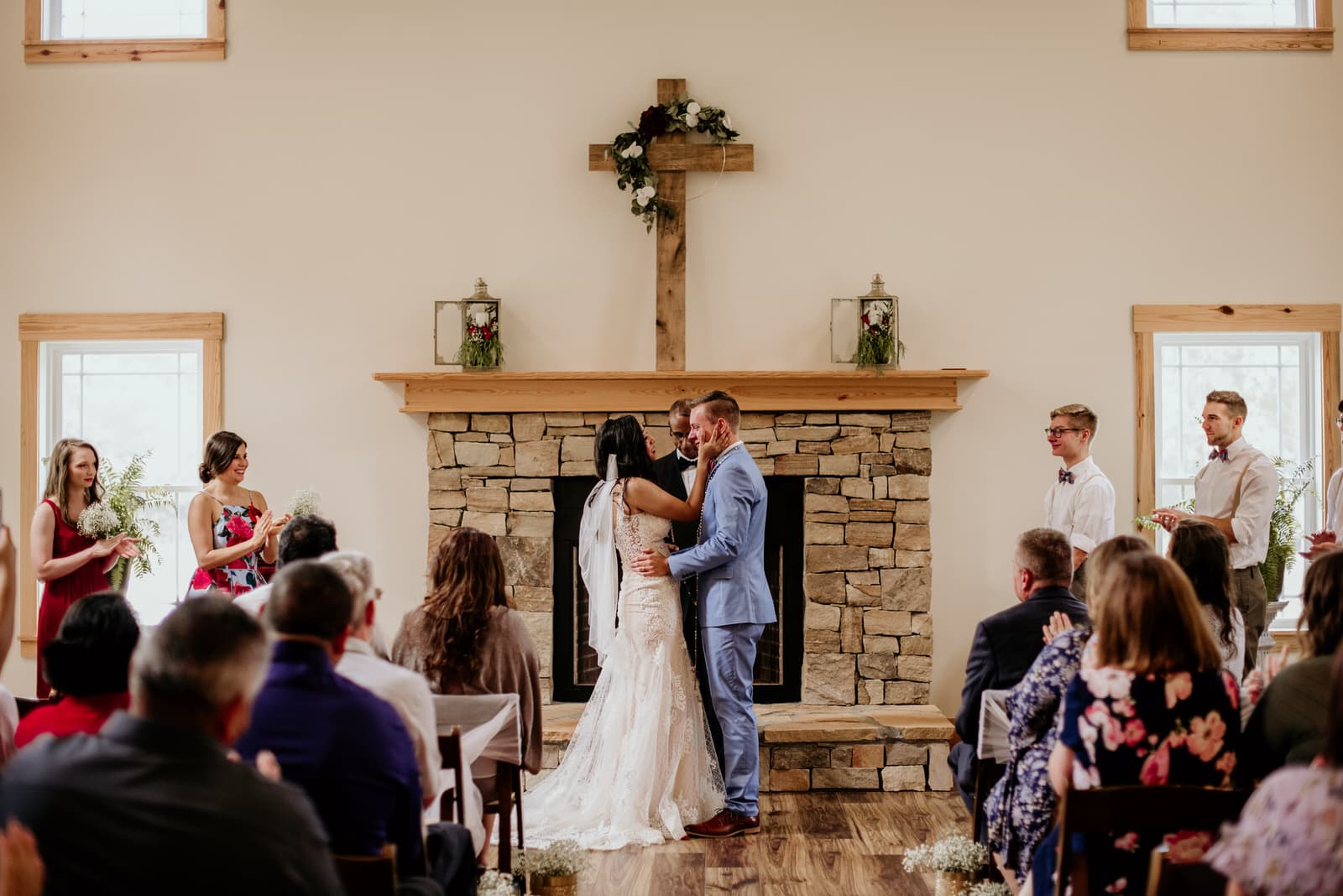 We met Evangelina at her house bright and early where her family and bridesmaids were getting ready. As soon as we arrived we were overwhelmed with kindness as her mother put bottles of waters in our hands and offered us tamales! As Evangelina started on her makeup we took her dress and unique details to the backyard to begin shooting.
We took flat-lays of her florals, shoes, rings, perfume and all the goodies brides have on their wedding day and want to remember. She also had a lasso, which is placed around the couple in an infinity symbol during the ceremony to represent their everlasting union. As I was photographing it I knew I had to have Evangelina hold it once she was in her dress to show the full beauty of the piece.
As the girls put on their finishing touches Greg and I made our way to the venue, which was actually an Air BnB they had rented only a few days prior as their previous ceremony site was unusable due to the weather. We were blown away by the ornate details Brandon's mother had all designed herself!
Just before heading into the ceremony, Brandon and his mom shared an emotional moment as she prepared to give him away. Things only got more emotional as Brandon saw his wife-to-be for the very first time. (Just try not cry looking at these photos.. Greg was barely holding it together behind the camera)
The party began immediately after the ceremony, kicking off with a mariachi band! There was a Krispy-Kreme donut wall, endless churros and a beautiful cake for dessert. The couple had a ribbon send off before driving 8 hours to Jacksonville, Florida where they aren't only going for to begin their honeymoon-but are moving to!
Thank you SO much to Evangelina, Brandon and both of their families for being so kind, caring and fun to celebrate with on their wedding day.