Bishop Station Atlanta Wedding
ULTIMATE GUIDE | PHOTOS, PRICING + TIPS
Bishop Station is an industrial wedding venue in Atlanta. It's an open concept space featuring brick walls lined with windows, allowing natural light to fill the room. In this guide we'll explain everything you need to know to have the perfect Bishop Station wedding. Discover the ceremony options, browse photos, pricing and more.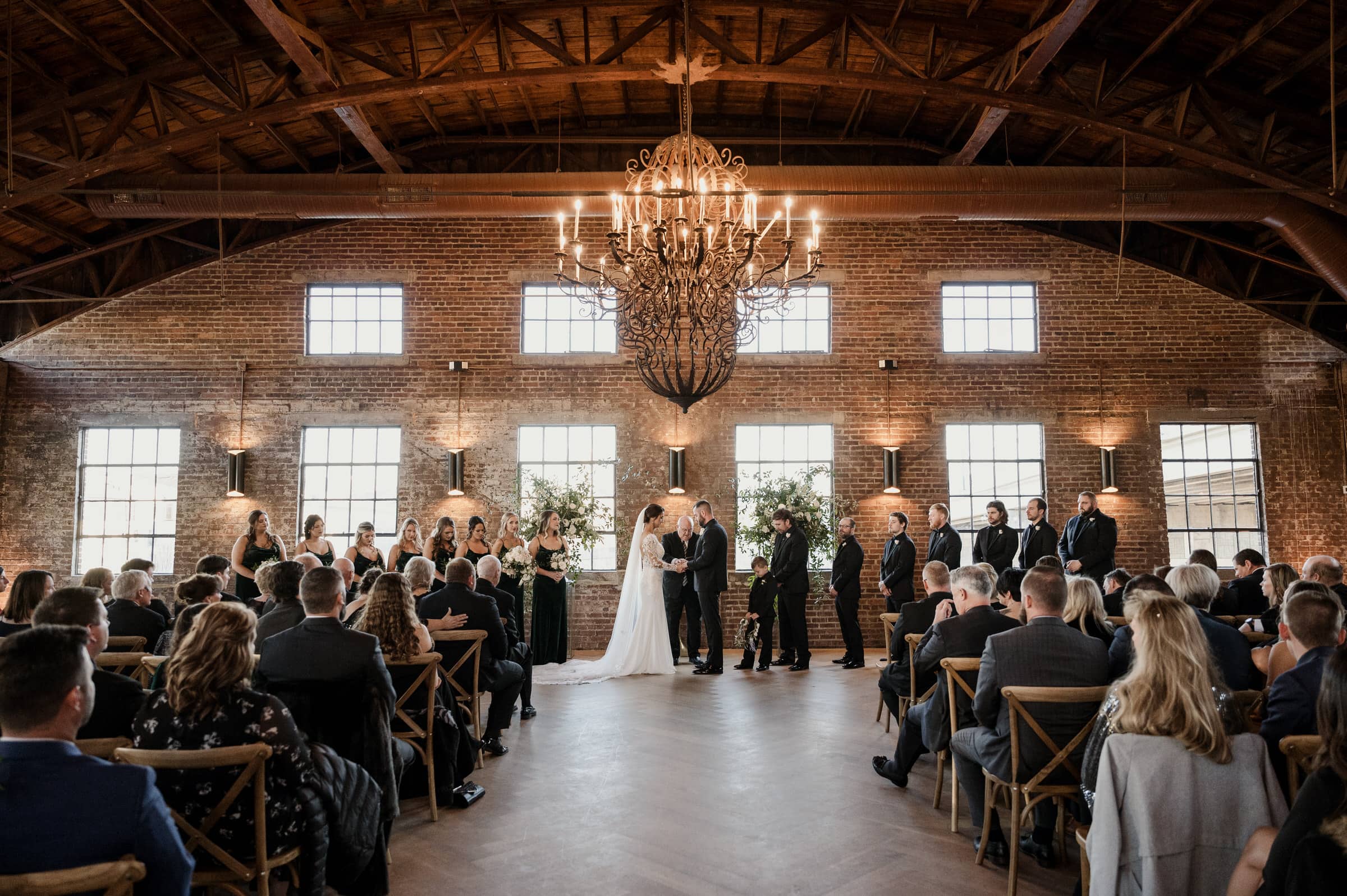 Bishop Station is located at 500 Bishop St NW Building D in Atlanta. It's close proximity to the city allows for glimpses of the Atlanta skyline from the venue! It contains 7,200 sq. feet of indoor event space throughout two floors, as well as an outdoor courtyard. You can have up to 200 guests for your Bishop Station wedding ceremony and seated dinner, with an option to have up to 300 guests for your reception. The event space can also host other private events such as corporate functions and bat mitzvahs.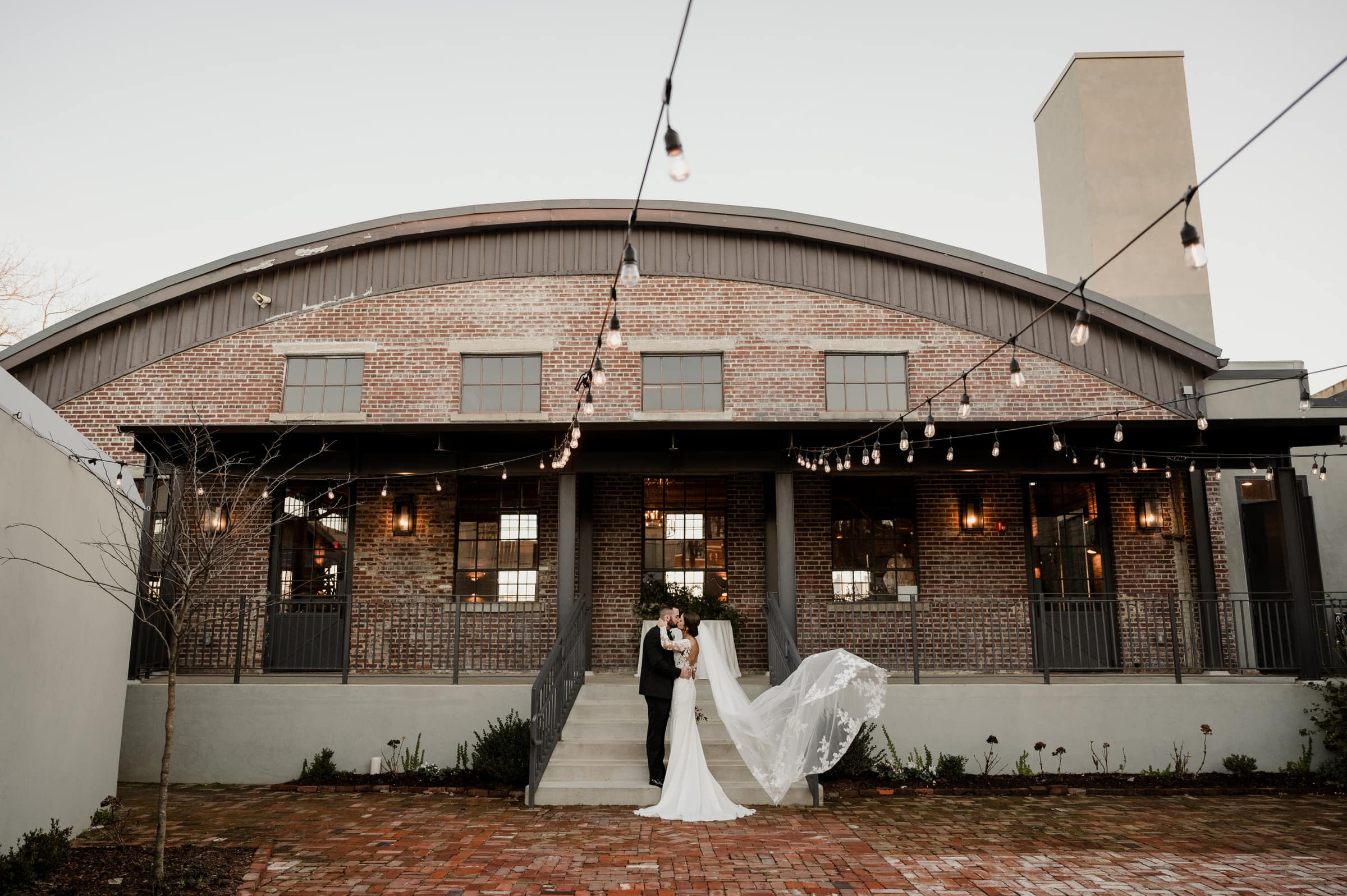 The venue offers both indoor and outdoor options for ceremonies, which is important incase there is inclement weather on your wedding day. You can't go wrong with either option for your wedding at Bishop Station!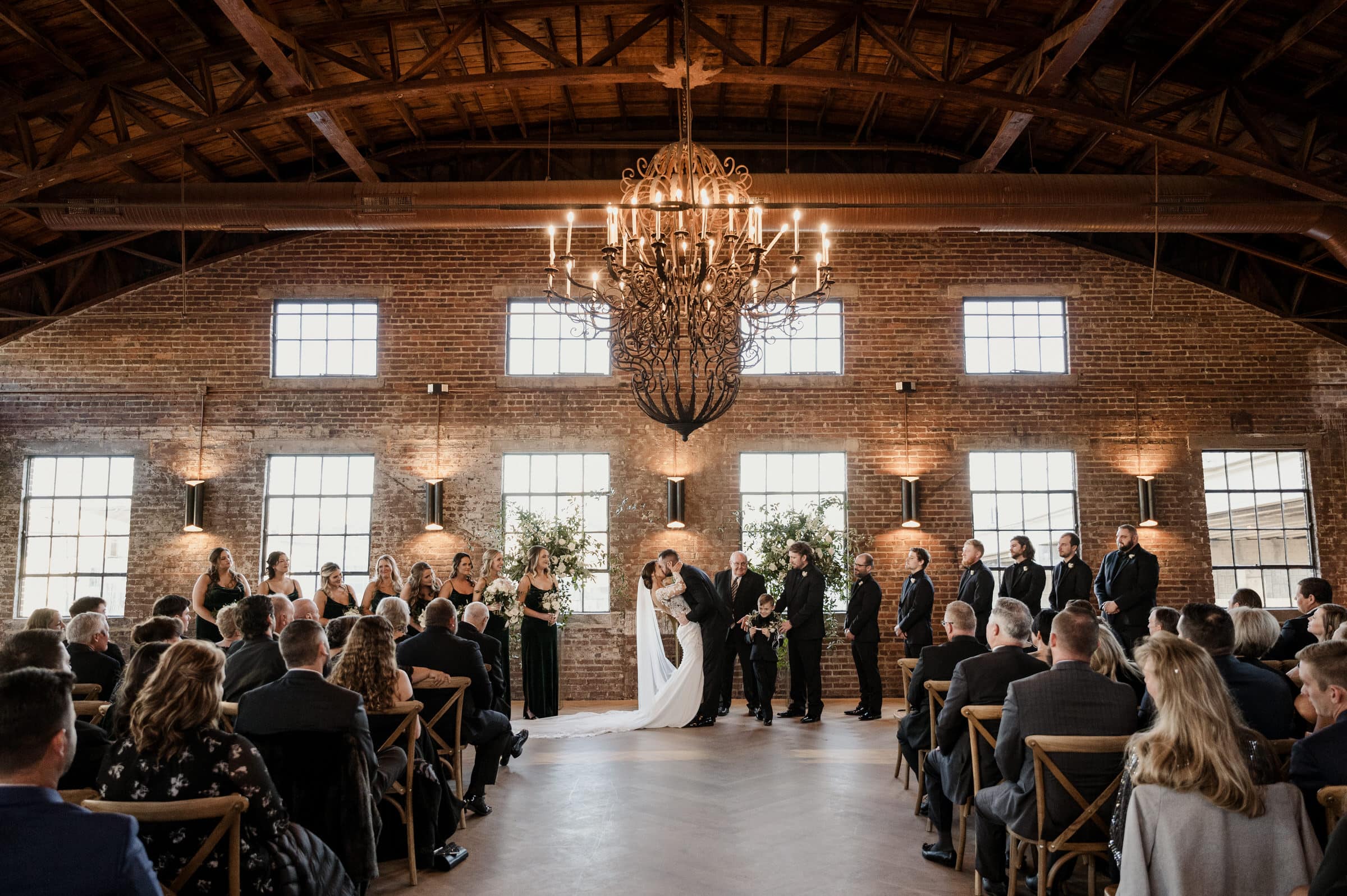 The main space of the venue is where indoor ceremonies are held, as well as where the reception will take place. It's a 3,600 square foot room with brick walls, stunning chandeliers, hardwood floors and most importantly.. lots of windows! Since 3 of 4 walls are lined with windows, you get a lot of ambient, natural light flooding the room which makes for beautiful photos.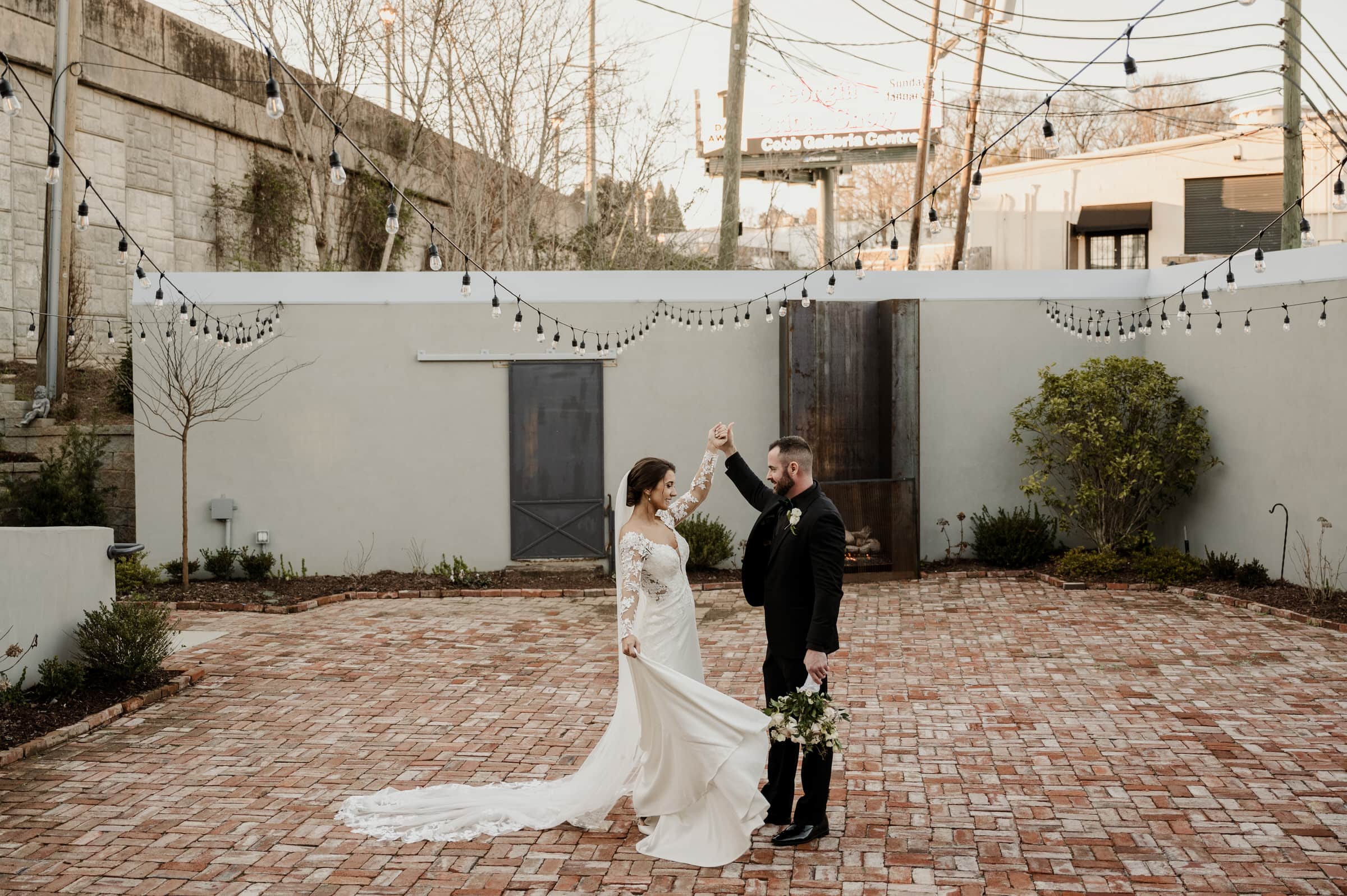 Just outside of the Main Space is the Courtyard. Keeping with the industrial theme, it's surrounded by cement walls with brick pavers.
There are also gorgeous accents such as the touches of greenery, string lights overhead and outdoor fireplace.
For your wedding reception, Novare Events (the owner of the venue) provides a variety of round tables, high boys and chairs. They also provide full beverage service which includes barware, glassware, and staffing. You'll need to use one of the caterers approved by the venue to avoid the $2000 fee for outside vendors to cater the event.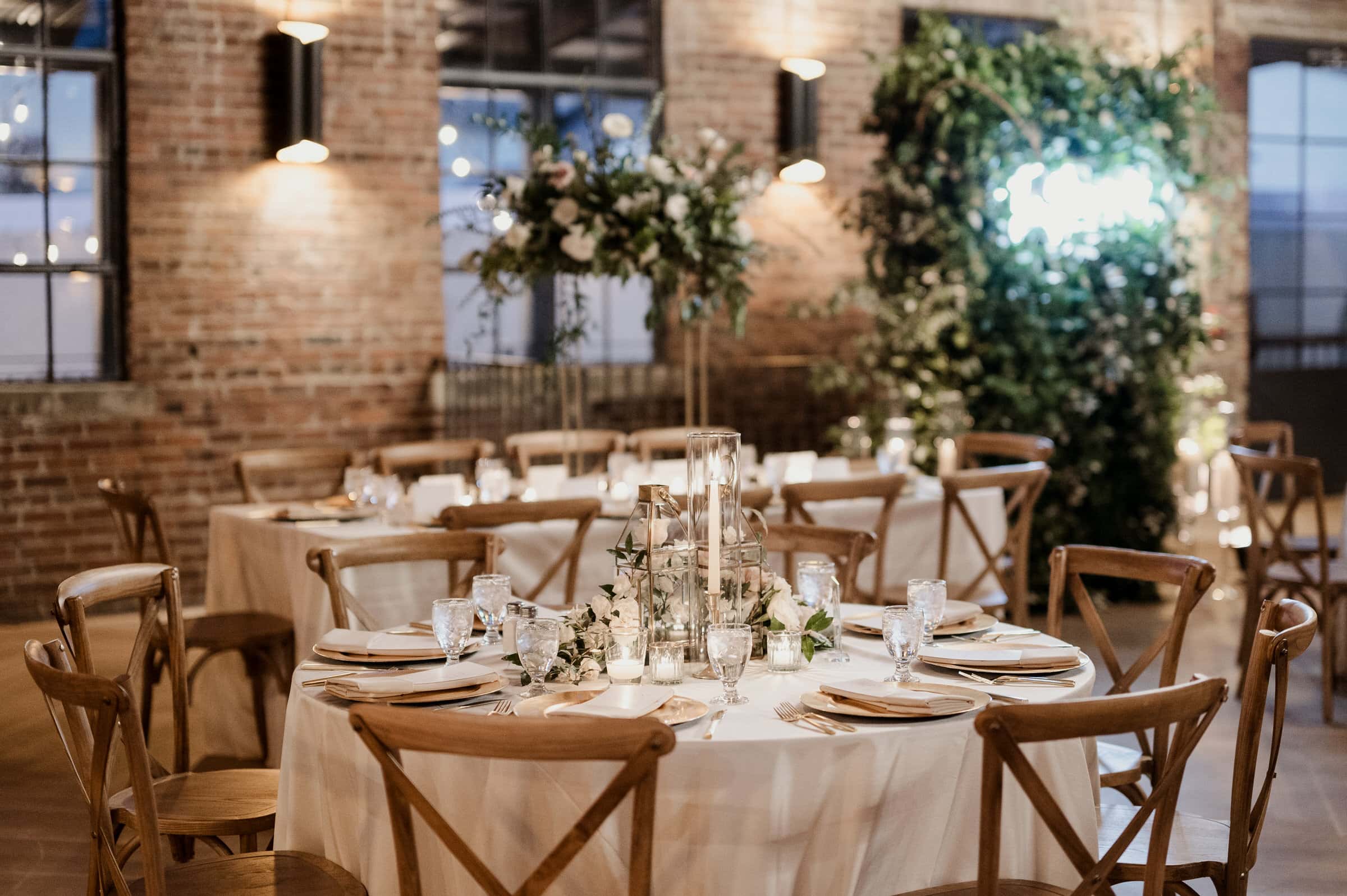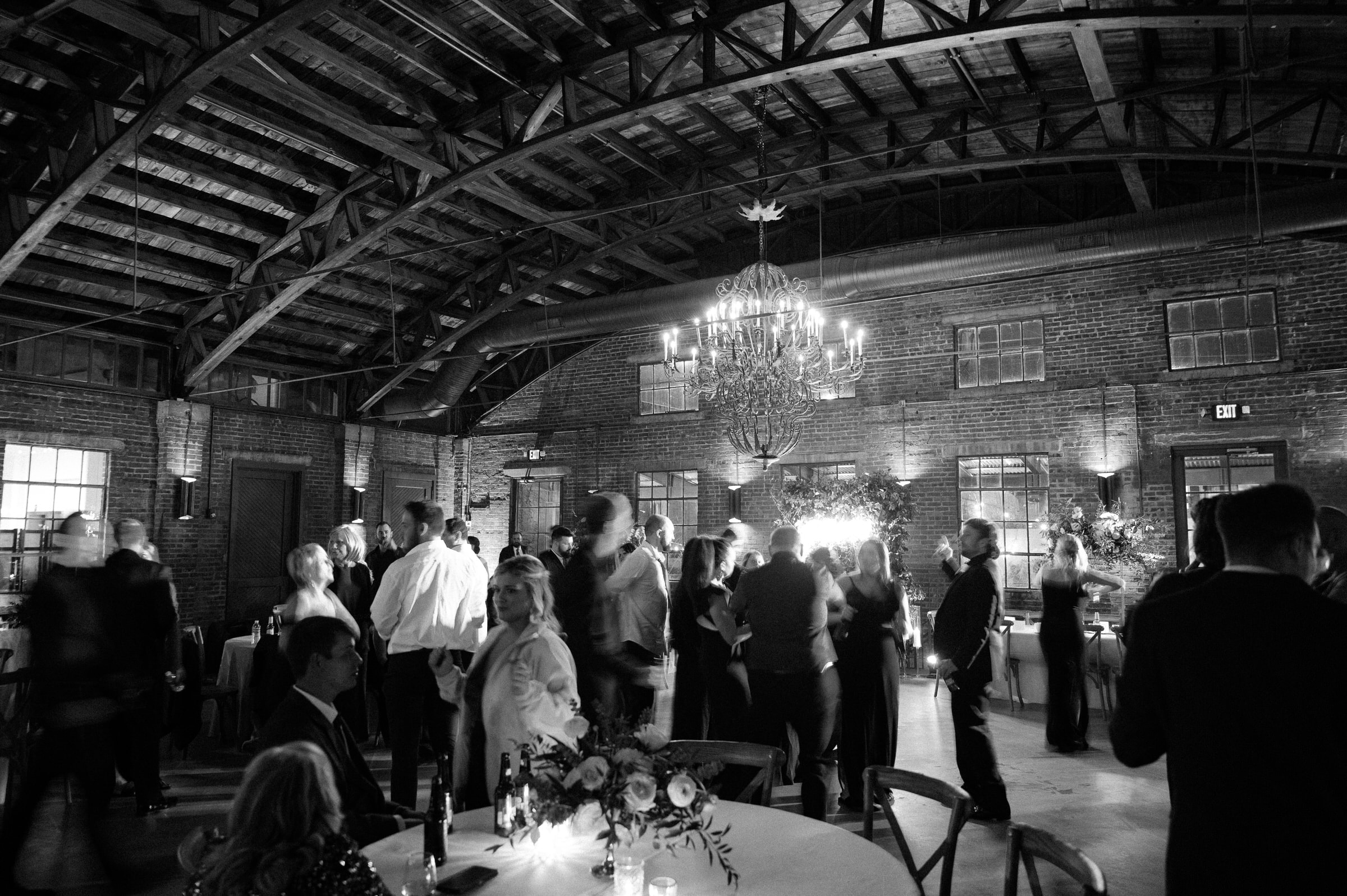 Bishop Station wedding cost
The cost to have a wedding at Bishop Station Sunday-Friday is $8,500 ($4,500 rental fee, $1,500 ceremony fee + $2,500 beverage minimum on Friday/Sunday). On Saturdays, the cost is $11,000 ($5,500 rental fee, $1,500 ceremony fee + $4,000 beverage minimum). This includes 4 hours of event time with 4 hours of support time, and additional time can be added for $400/h. These rates may vary depending on the day of the week and time of year. For full, up to date pricing info, please contact Bishop Station directly.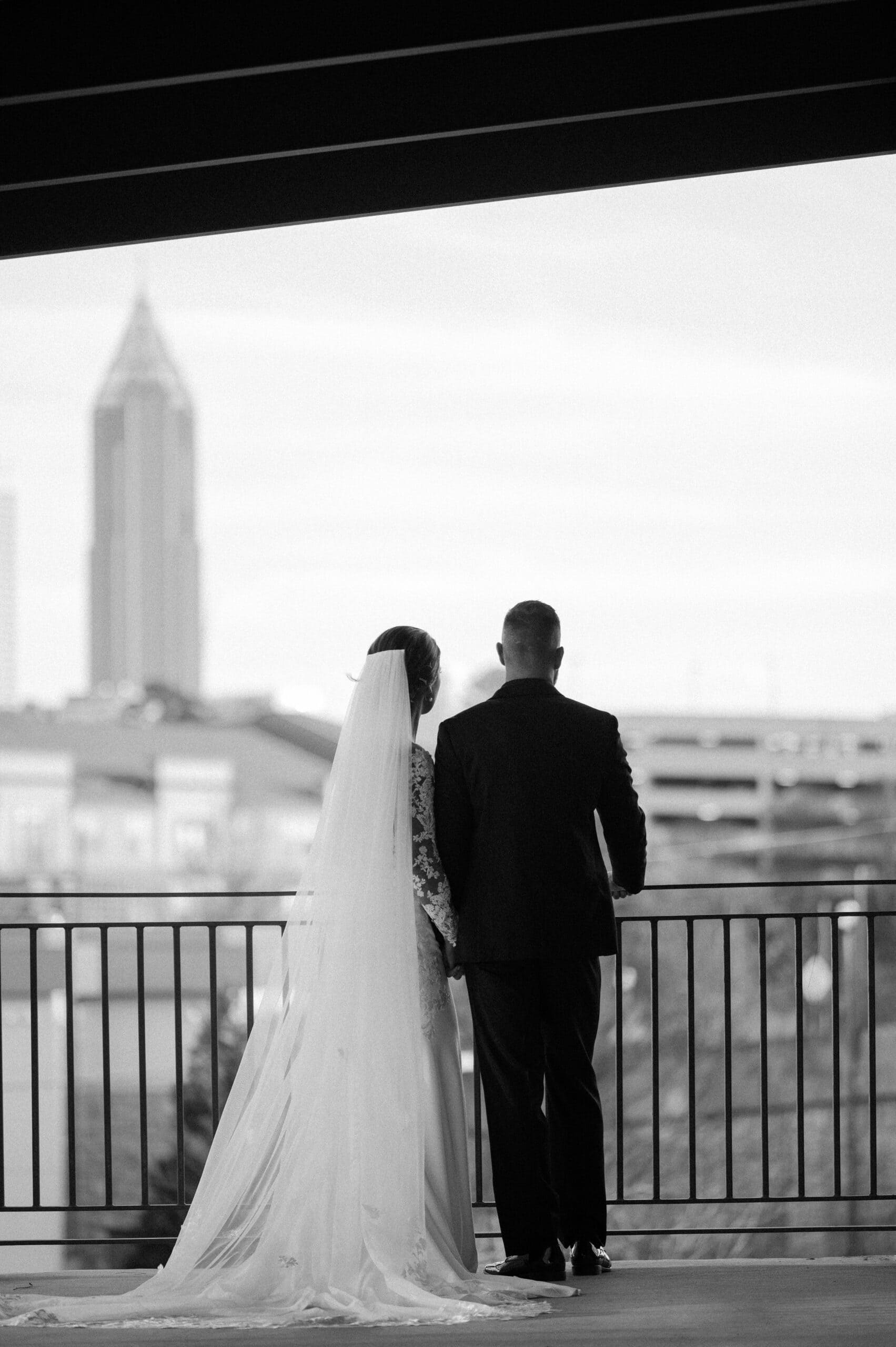 Bishop Station Wedding Packages
PHOTOGRAPHY + VIDEOGRAPHY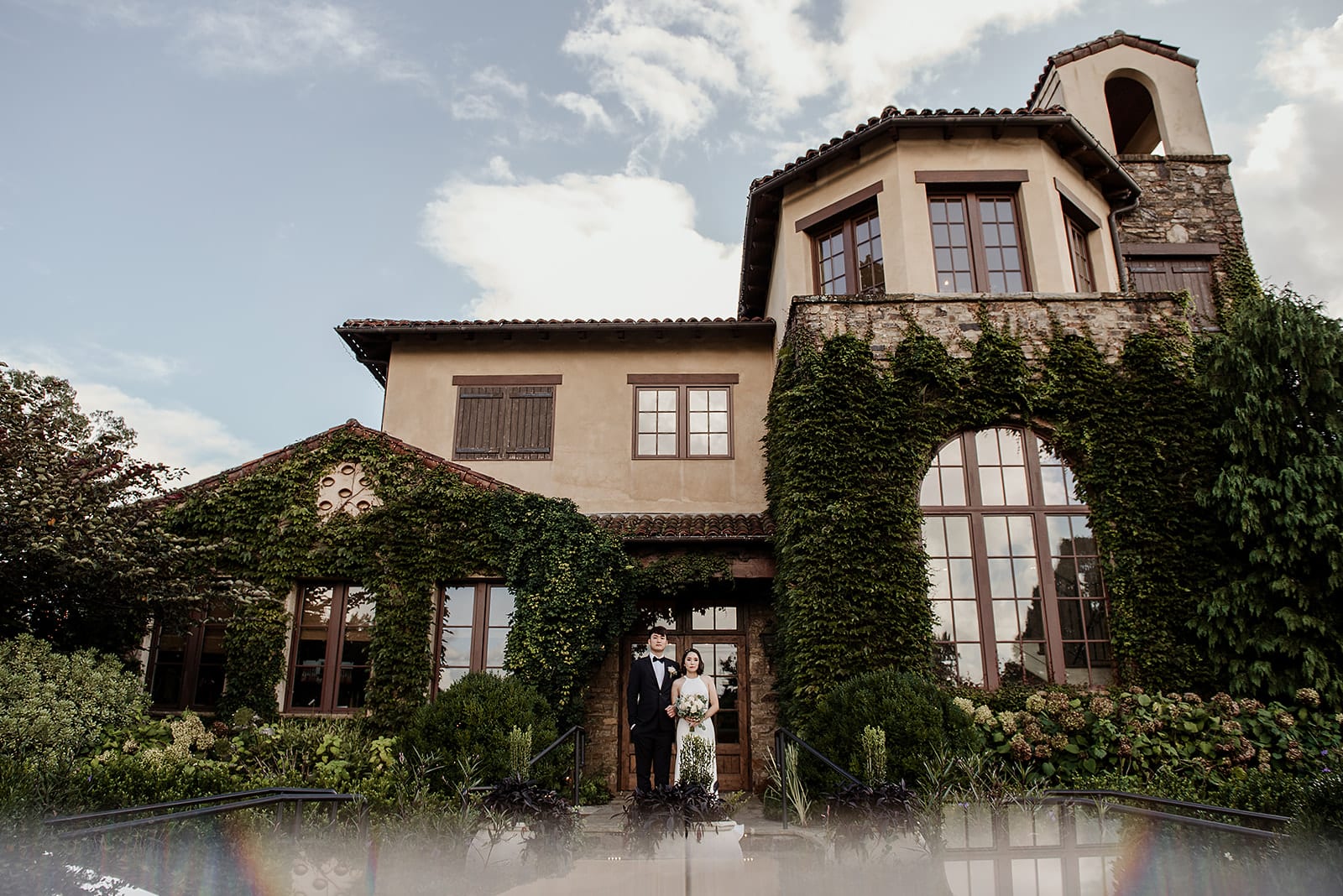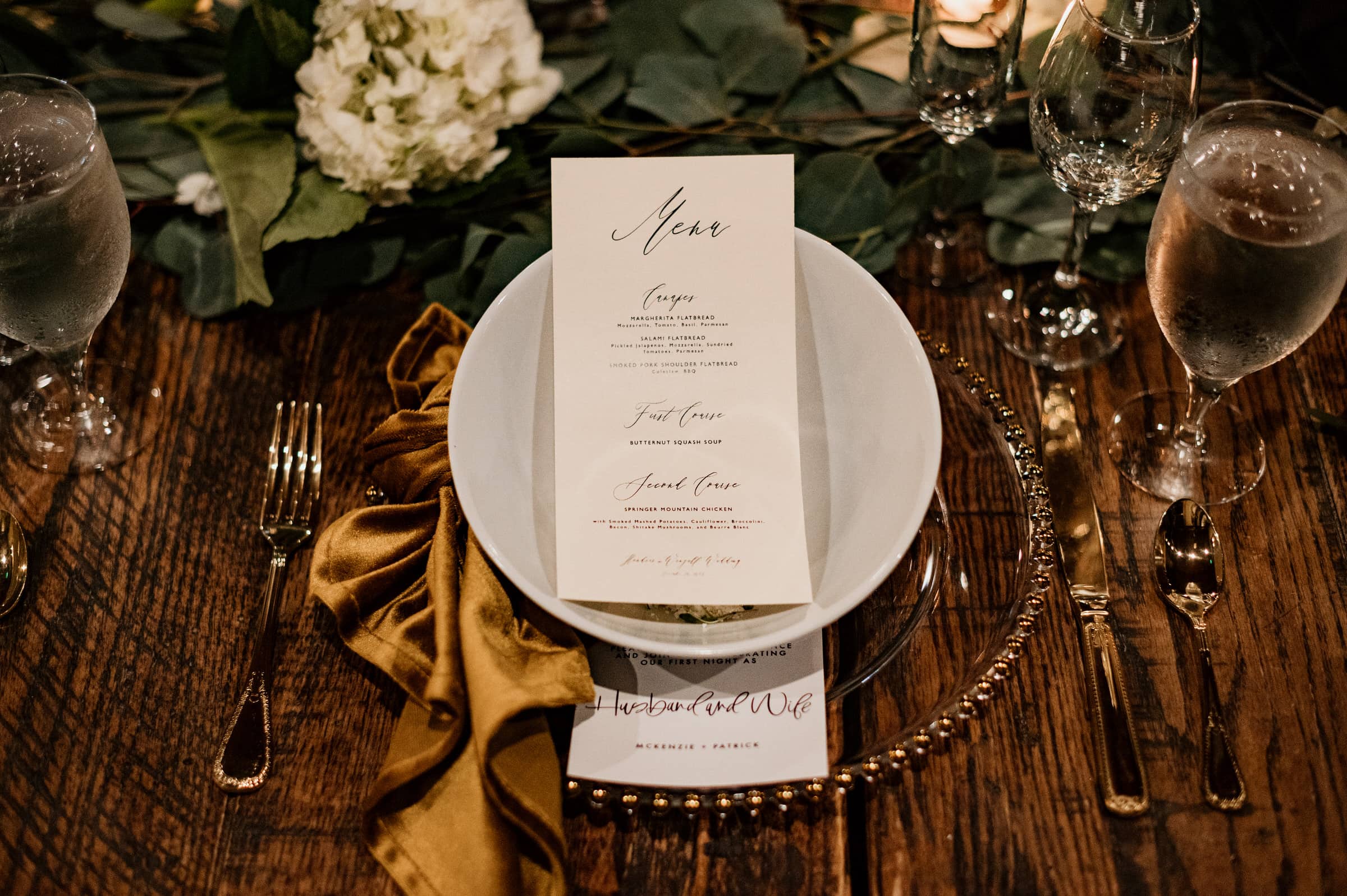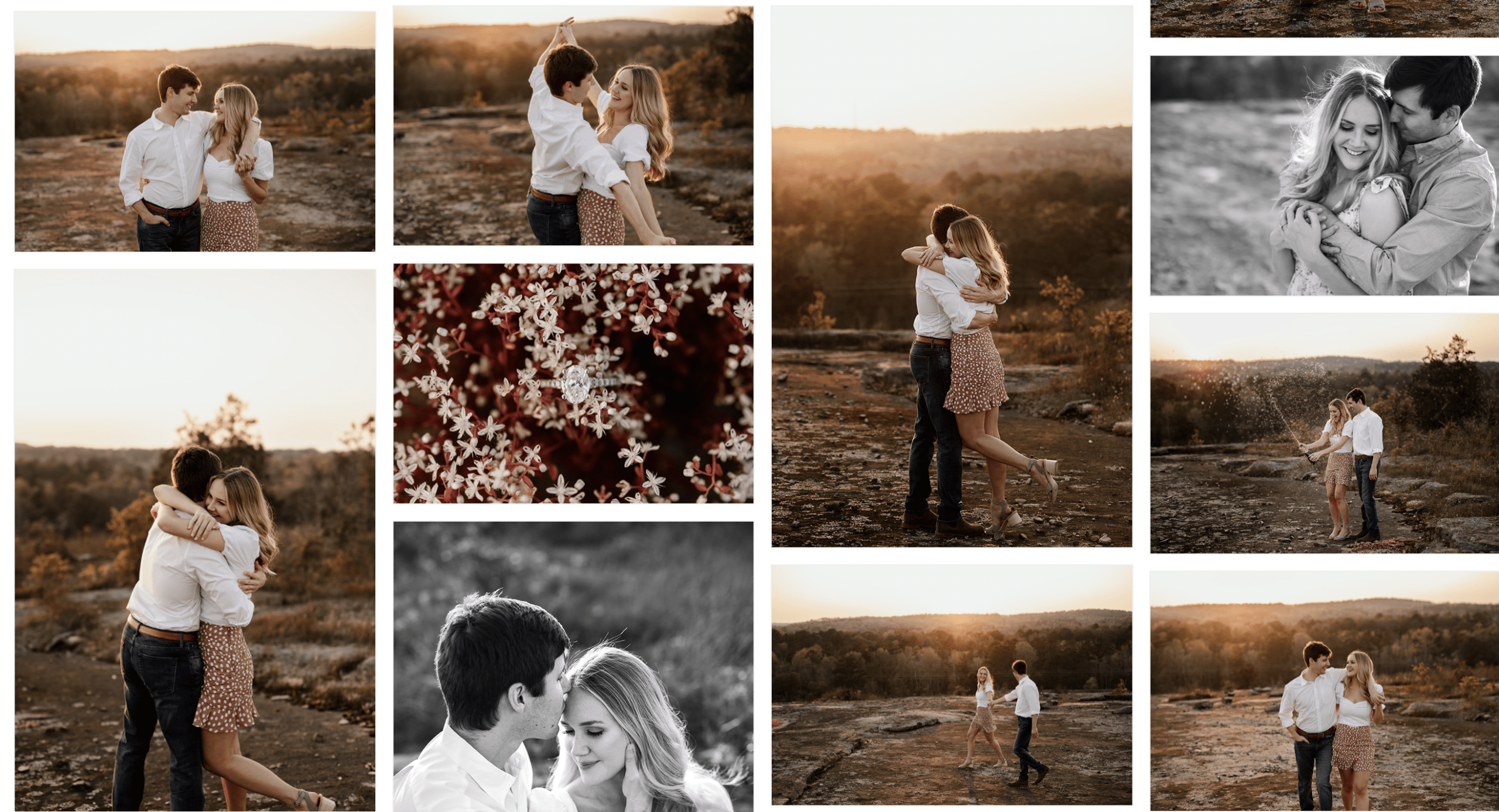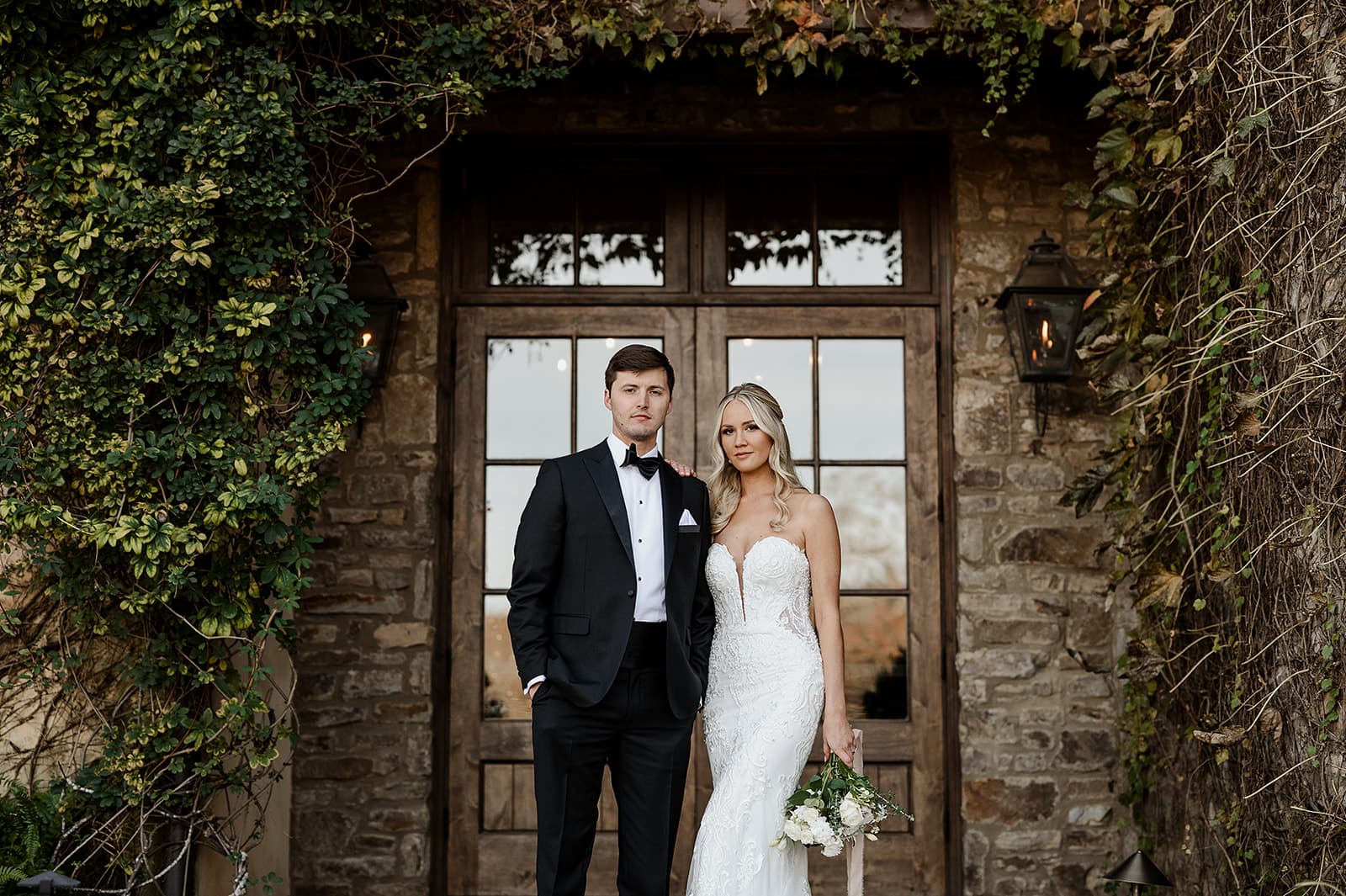 A professional photography team and optional video services to capture every moment on your wedding day.
We'll create a custom timeline for you for the best experience, lighting and photos throughout your day.
We'll walk you through being in front of the camera with prompts and direction for natural posing. No experience necessary!
Professionally edited images delivered via an online gallery within 2-3 months with print shop access.
Bishop Station Atlanta Wedding Photos